The Most Effective Christmas Organization & Storage for 2022
It's Christmas week! I am ready for some much-needed time off to spend quality time with my family. This season has been fully booked with Thanksgiving, Christmas, holiday parties and next, New Years. I love the holiday season because there are so many things to look forward to. You get to decorate the house, put up the Christmas tree, and turn the home into a partial winter wonderland. However, the time is soon approaching when we have to take it all down and reset. I have put together the best Christmas organization and storage items for you. Instead of cramming these items into the same old bag, it's time to invest in quality storage. This will make your decor and accessories last longer, and you will know where everything is for next year!
**This post contains affiliate links. All opinions are my own, and using links does not cost the buyer more money. Thank you for supporting me**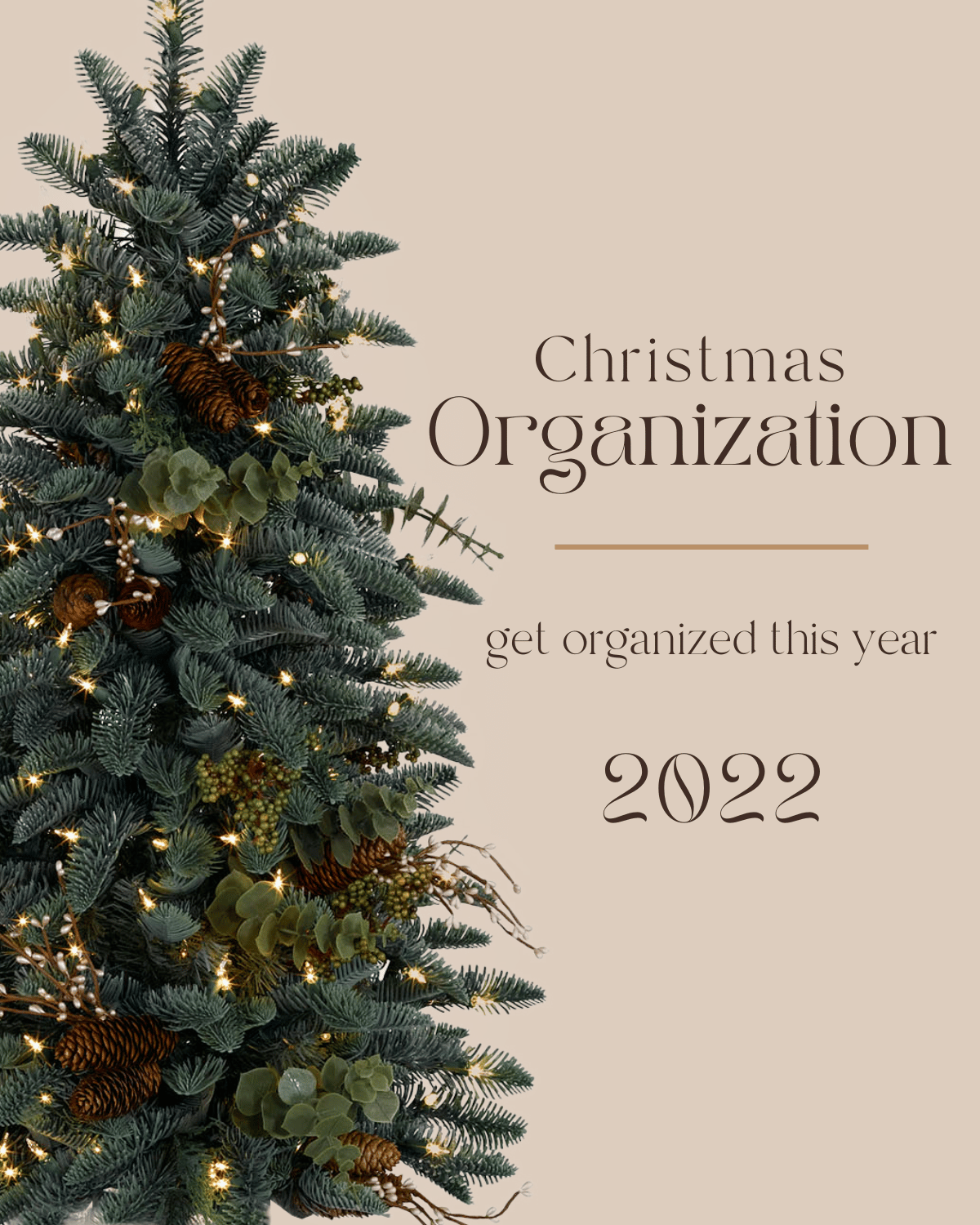 Christmas Organization | Tree Essentials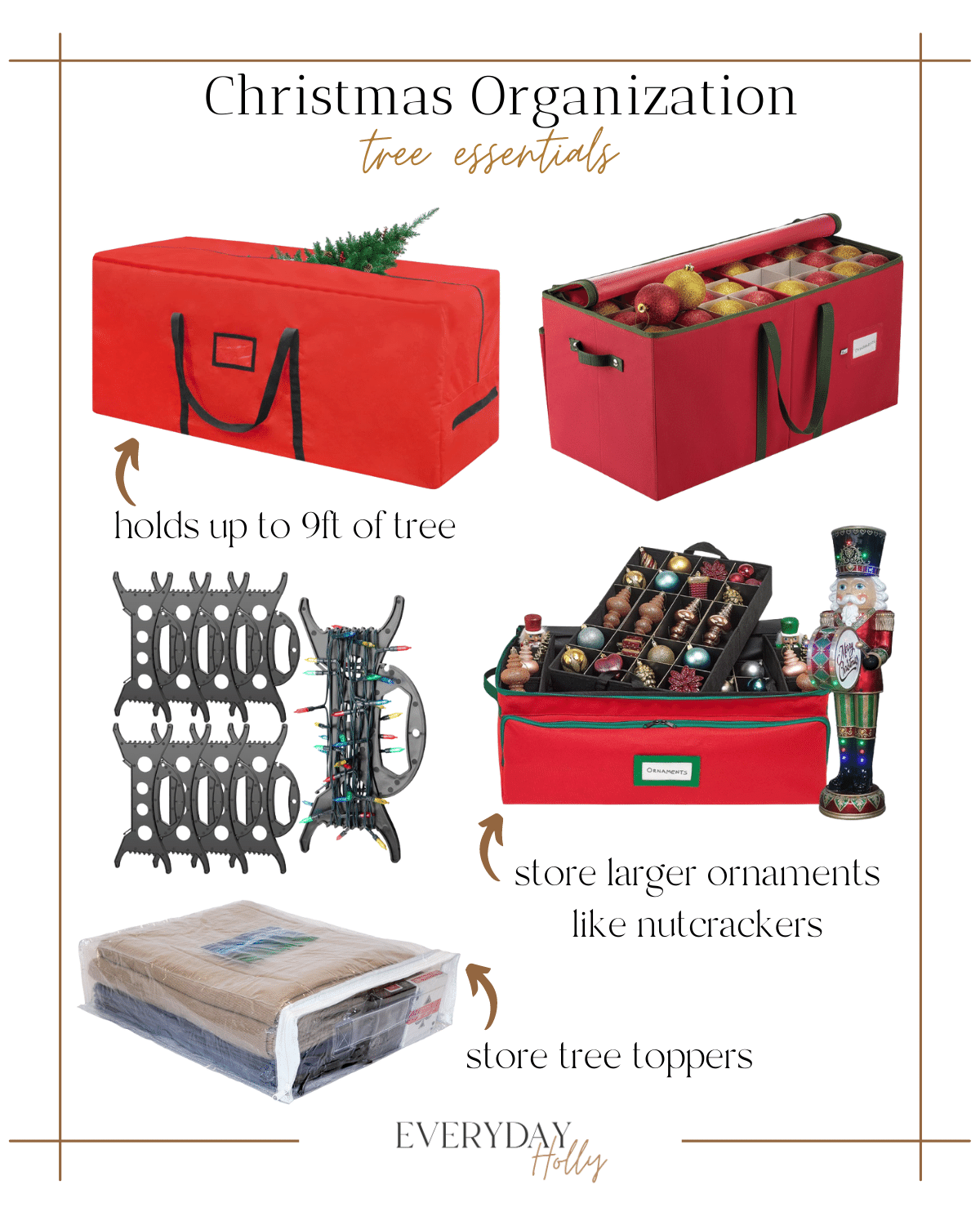 Tree Storage Bag | Ornament Organizer | Christmas Light Cord Wind-Up Storage | Large Decorative Ornament Storage | Tree Topper Plastic Protector
This storage bag that holds and secures your tree is a game changer. It is large enough to hold a 9 foot tree. This helps protect it throughout the year from natural wear and tear and will be fresh for the following season. Having an organizer for your ornaments is amazing because it has square separators to keep the ornaments from rubbing against one another and decreases the risk of breaking. Now my personal favorite is the Christmas light wrap up organizer! This keeps your lights from getting tangled and knotted all together. Trust me you will never have to sit and untangle lights for 30 minutes ever again!
Christmas Organization | Home Decor Storage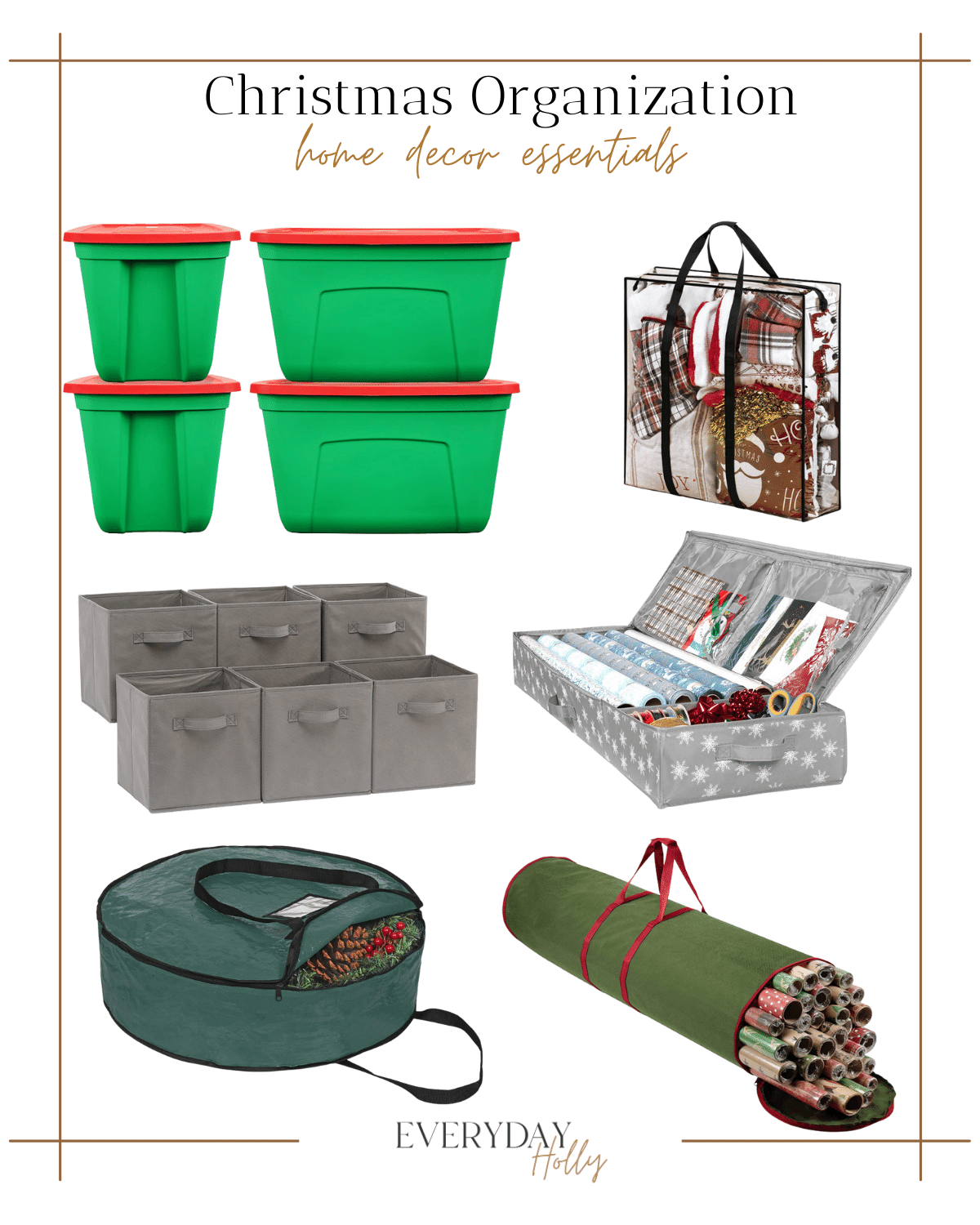 Green and Red Storage Bins | Tree Skirt Bag Storage | Organizing Bins | Gift Wrap and Decor Organizer | Wreath Zip Up Bag | Circular Gift Wrap Storage
These green and red storage bins are perfect for your holiday storage (red + green = Christmas)! They are so sturdy and fit great in your attic and are stackable. I discovered this gift wrap organizer! Store all your gift wrapping paper, bows, ribbon, cards and more! Keep your wrapping paper from damaging or diminishing throughout the year.
Christmas Organization | Home Storage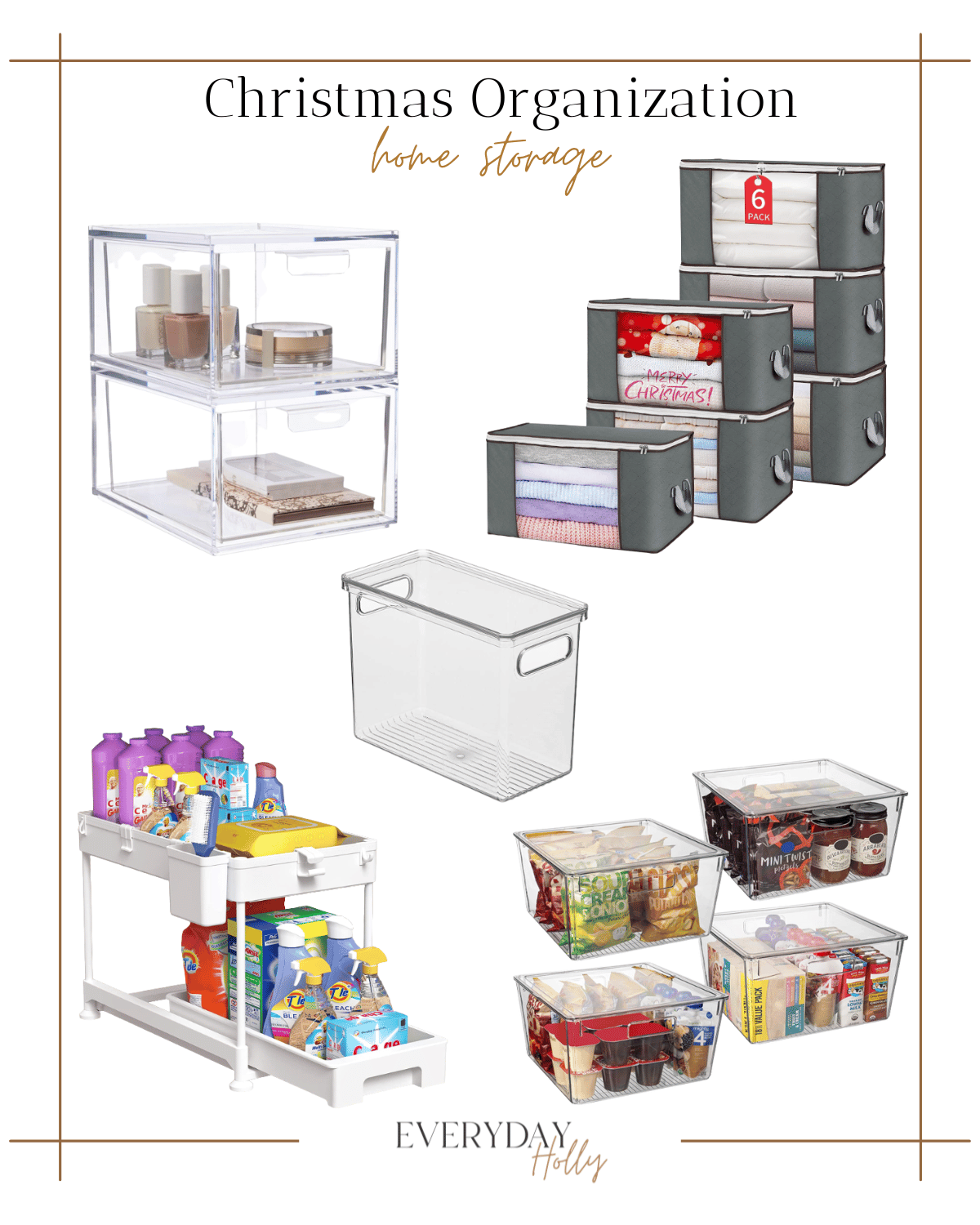 Acrylic Stackable Storage Bins | 6 Pack Zip Up Storage Containers | Acrylic Slim Storage Bins | Under the Sink Organizer | Square Storage Containers with Lids
Not only do we have to take down the Christmas decor but I love a good new year refresh. Here are some acrylic organizers that help make things feel so much more organized. A lot of you are loving the under-the-sink organizers, so I wanted to re-share then with you. Keep all of your cleaning supplies in 1 place. I really like acrylic storage containers because you are able to see what items are inside and keep everything organized.
I want to know what your favorite organizers and storage items are!

Shop New Years Eve Fashions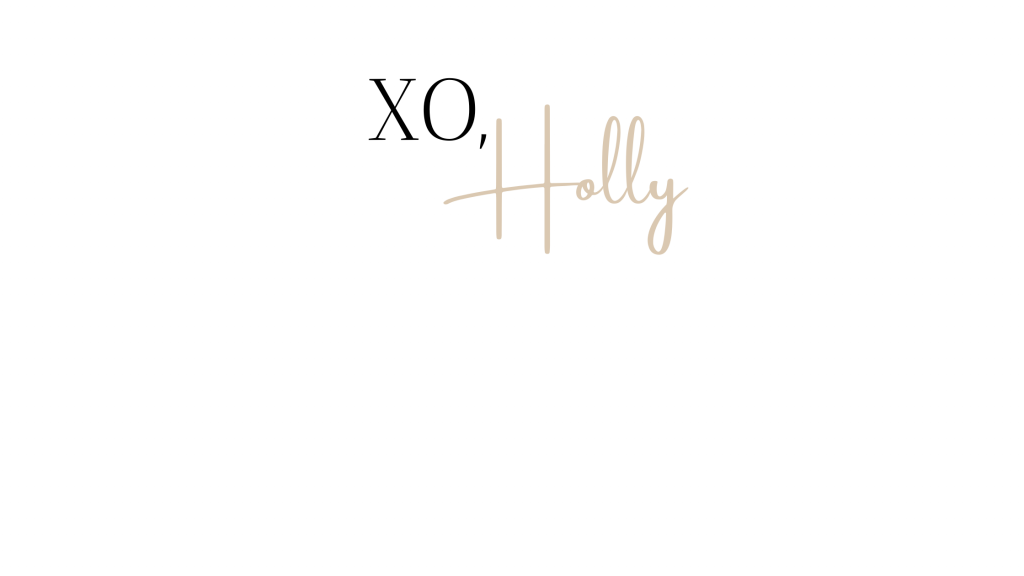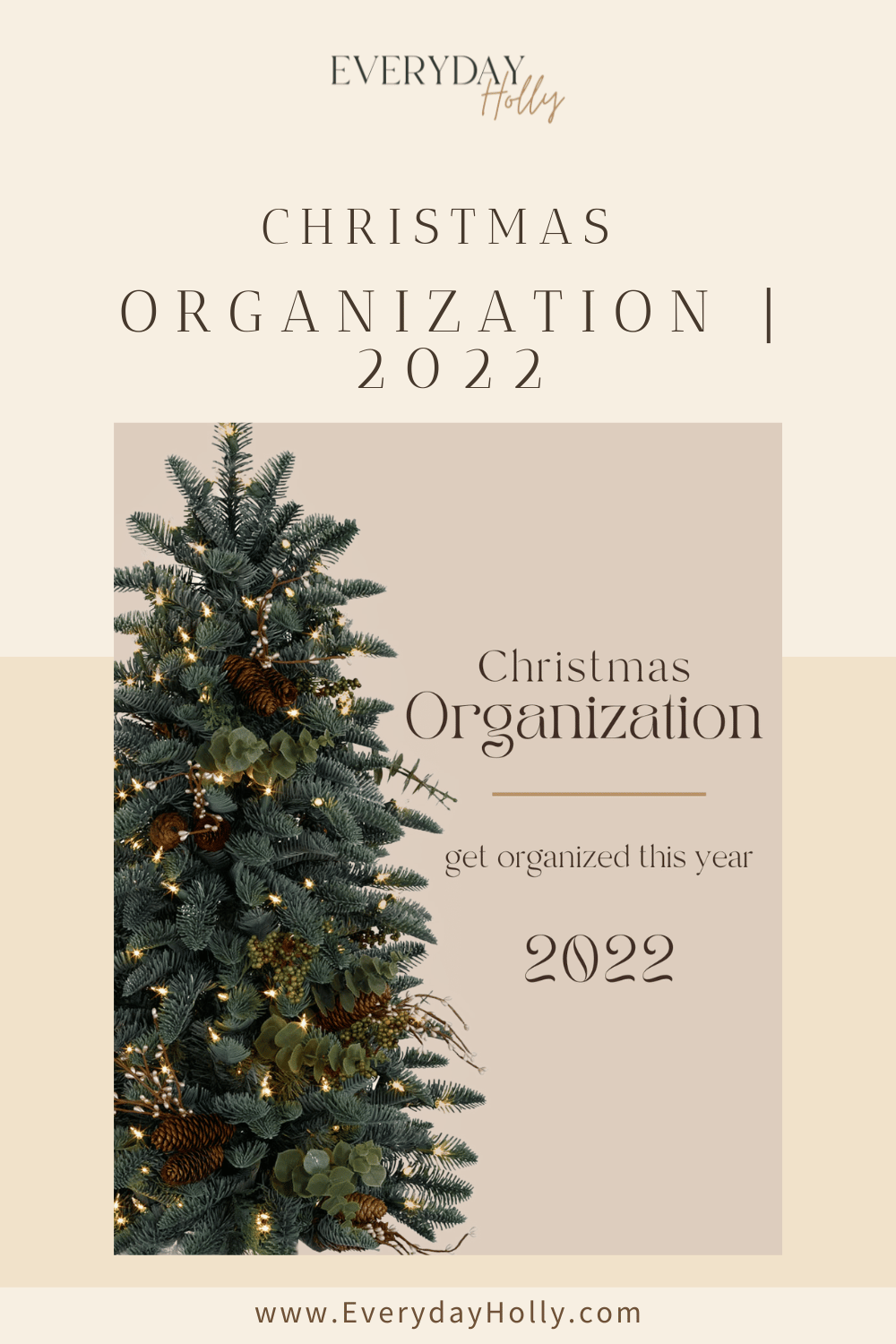 SHOP THE POST