2023 Best Father's Day Gift Guide
Wow it's time for a Father's Day gift guide already?! Sometimes it can be hard to think about what to get your dad for Father's Day. Either they have everything they need, or are have a specific hobby that may be hard to shop for. Do not worry, I have compiled a list of all different kinds of gifts! All of these gifts you can grab off of Amazon and will be perfect for this special day. Whether your dad is a golfer, hunter, griller or the funny dad I got you! Check out all of the gift ideas below to get your dad the perfect gift this year!
CLICK HERE for more Father's Day Gift Ideas!
**This post contains affiliate links. Thank you for shopping and supporting me!**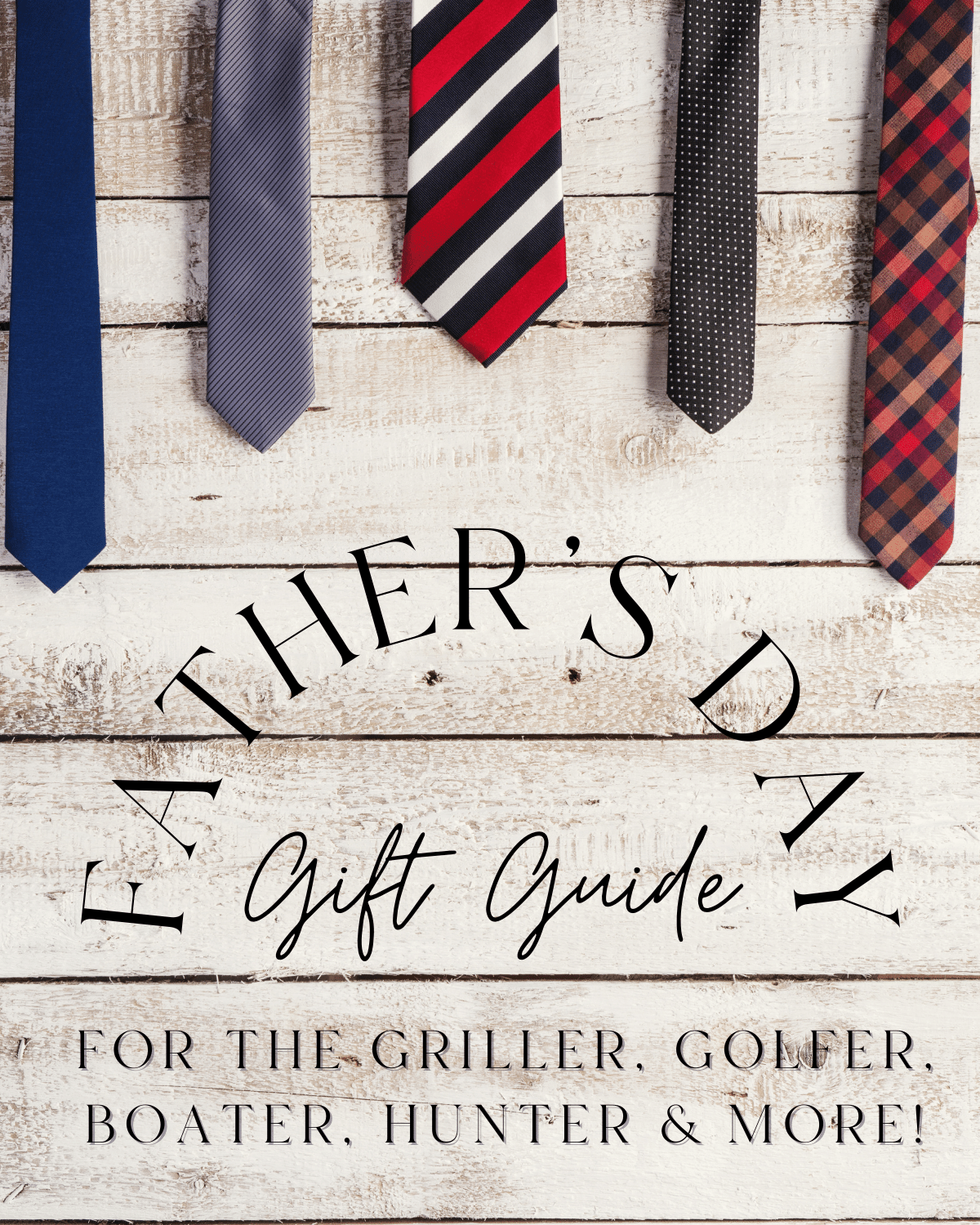 Father's Day | Gifts for Griller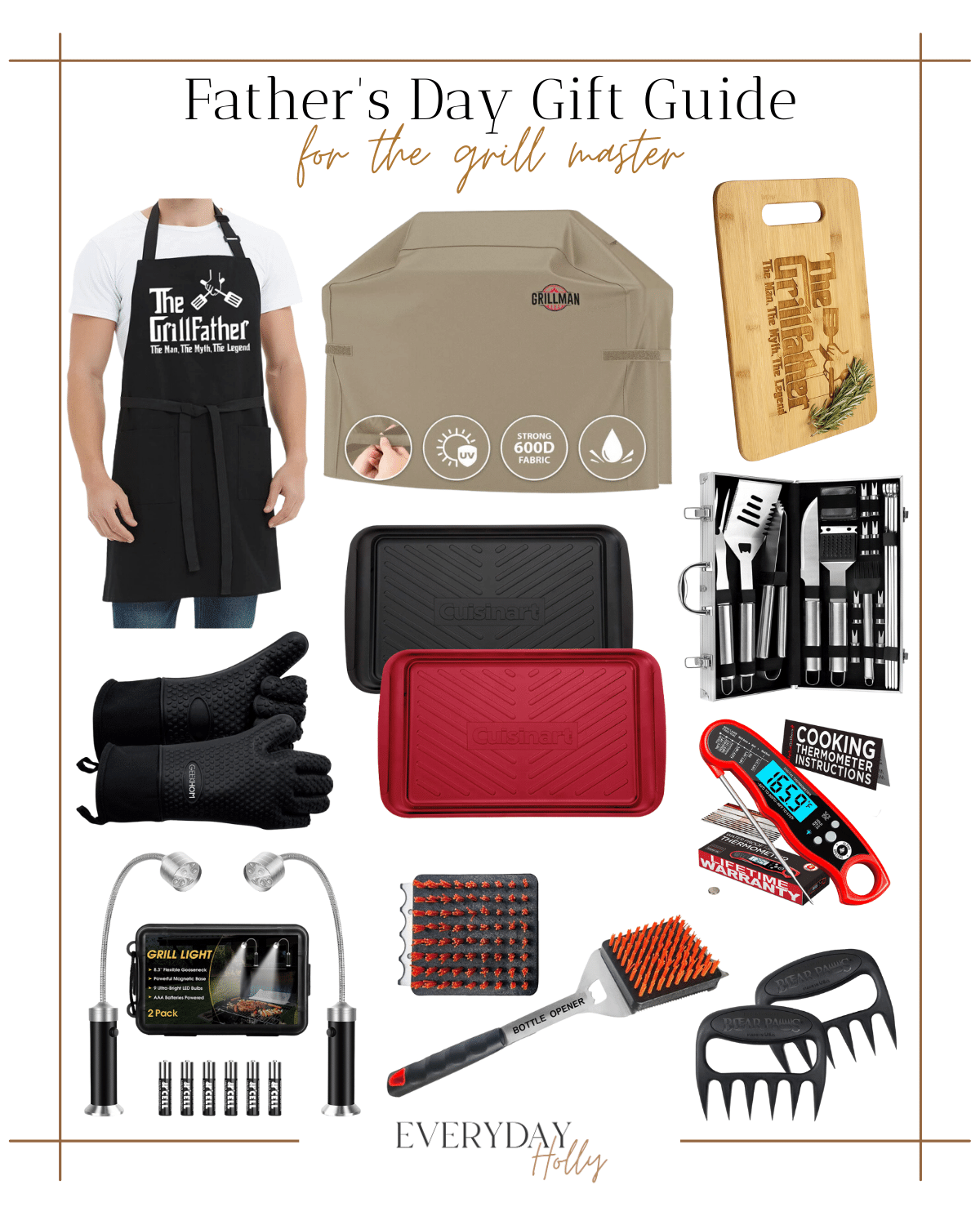 The Grillfather Apron | Grill Cover | The Grillfather Cutting Board | Grilling Gloves (16% off + 10% off coupon) | Cuisinart Trays (32% off) | Grilling Utensil Set (41% off) | Cooking Thermometer (20% off) | Grill Lights (30% off) | Grill Scrubber (34% off) | Meat Shredding Claws (21% off)
If you have a husband or father in your life that is a HUGE grill master, these items are essential. A lot of people do not get a grill cover when they purchase a grill. This will help keep that shine and protect it from weather! Another gift I thought would be awesome are these grill lights. There are times when you are grilling out at night, and you don't have much light. You can change that with these lights that attach around the grill that are adjustable to get the perfect light on the meat they are cooking up that night! You can never go wrong with a cooking thermometer to let them know when they are at the perfect temperature! This saves time and worry that the meat isn't fully cooked!

Father's Day | Gifts for the Golfer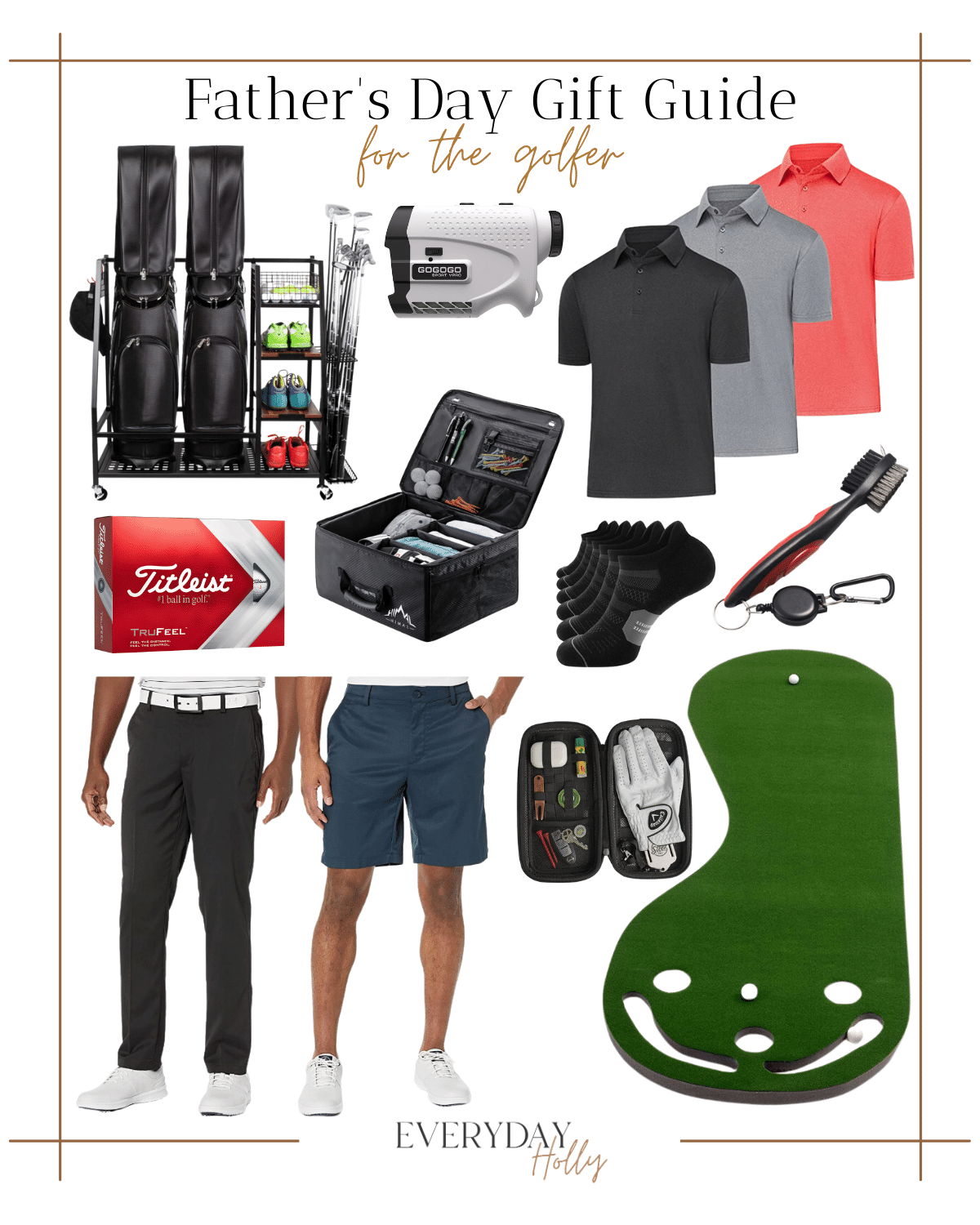 Golfing Essentials Organizer (10% off coupon) | Range Finder | 3 Pack of Golf Shirts (10% off) | Titleist Golf Balls | Golf Storage Bag (10% off + 20% off coupon) | Socks (28% off + 5% off coupon) | Golf Club Scrubber (9% off) | Golf Pants | Golf Shorts (10% off) | Mini Storage Case | Putting Green
Now I don't know about you, but the friends I have that golf take it very seriously! Golf is a true lifestyle! So let's keep some key items for either your husband or dad that will LOVE getting all the golf essentials. When it doubt, you can never go wrong with buying more golf attire like shorts, shirts, and pants. I saw this golf item organizer and the father in your life will finally have an organized space to store all of his equipment. (Plus, ladies… this will help get things out of the way!! WOOH)

Father's Day Gifts for the Boater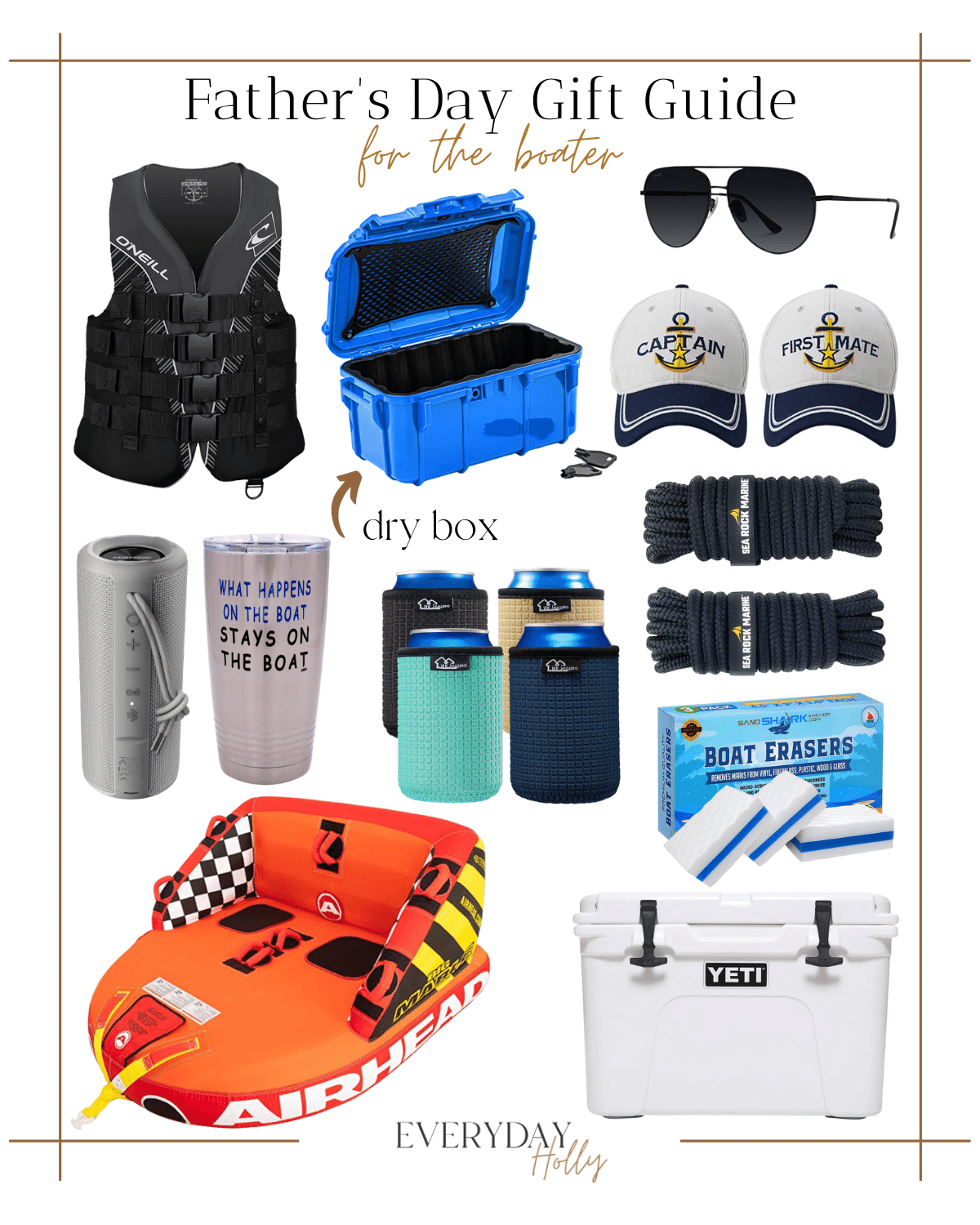 Life Vest | Dry Box | Sunglasses (17% off) | Captains Hats | Portable Speaker (28% off + 10% off coupon) | Tumbler Cup | Koozies (8% off) | Boat Ropes | Boat Scuff Erasers (13% off) | Boat Tube (51% off) | Yeti Cooler (41% off)
Around here the boating life is huge! Let's stock up on all the boat essentials that every man needs for their next boat trip! First things first is a cooler! When you are out all day long, a reliable cooler that actually keeps your ice frozen is key! A lot of people don't think about this item, but all boat owners need a dry box. This is a secure place to store your personal items, that will ensure that it will not get wet. Especially phones, wallets, key and more! Your family will love having a floating tube for the boat! These are so fun to ride, plus this kids will love it!

Gifts for the Hunter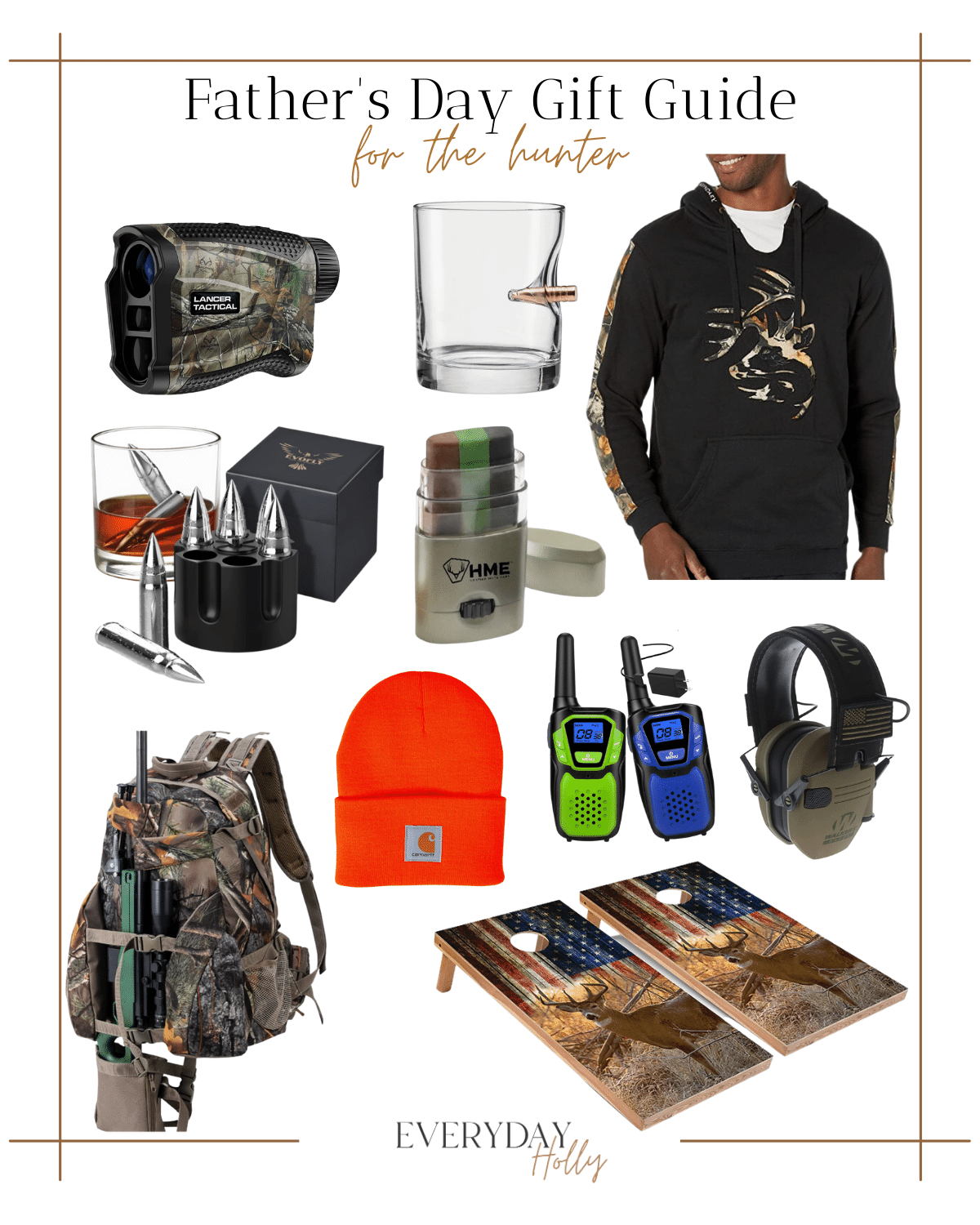 Range Finder (23% off) | Bullet Glass Cup | John Deer Camo Jacket | Whiskey Bullet Drinking Glass | Camo Face Paint (25% off) | Hunting Backpack (24% off) | Carhartt Beanie | Walkie Talkies (27% off + 20% coupon) | Ear Protection (34% off) | Corn Hole Boards
For my southern friends that go hunting more often, these items are great to get for Father's Day! I thought this bullet drinking glass was very unique and cool for the hunting father in your life. For the men that go hunting deep in the woods, this camo face paint is perfect to help your skin blend in with your surroundings! One big thing that hunters need is ear protection. These are noise cancelling and protect from the loud shots of the guns. For after a day of hunting, you can finish off the day with a fun game of corn hole!

Viral Father's Day Gifts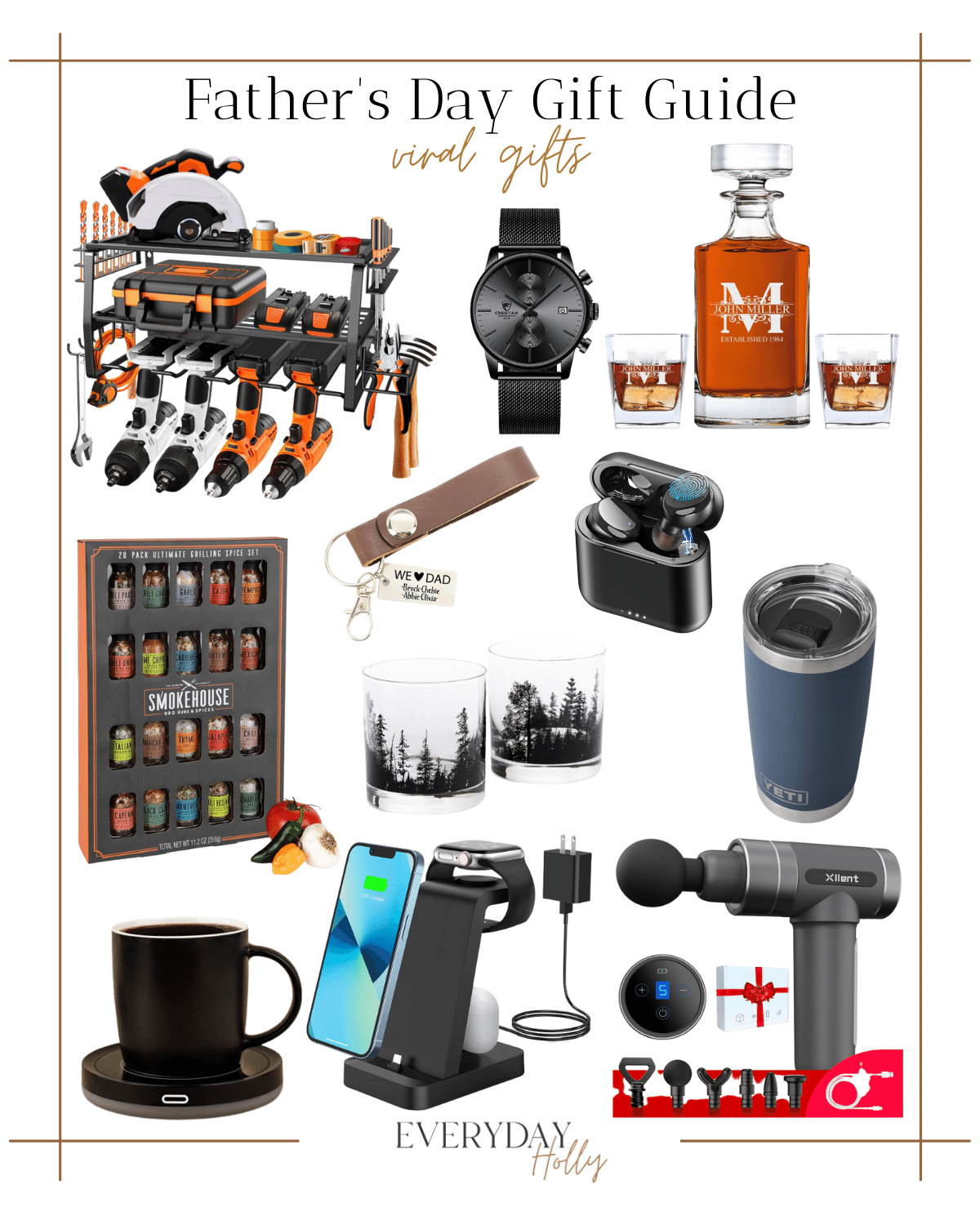 Tool Organizer (10% off coupon) | Black Watch (12% off + 5% off coupon) | 3 Piece Whiskey Decanter | Dad Keychain | Wireless Earbuds (51% off) | Cooking Spices & Rubs | Forrest Whiskey Glasses (12% off) | Yeti Tumbler | Coffee Mug Warmer (34% off) | 3 Piece Charging Station (38% off) | Massage Gun (55% off)
Here are some viral gifts for Father's Day that I have found recently. These are more items of gifts that dads want/need rather than for a specific hobby. I think this whiskey decanter that can be customized with their name on it! This keychain is a great gift from the kids! I think this is something that is more heart felt and sentimental. You can include all of the kids name on it for him to keep on his keys. This coffee mug warmer and charging station are items that I genuinely feel like the Father's will love. These are items that they didn't know that they needed!

Funny Gag Gifts for Dad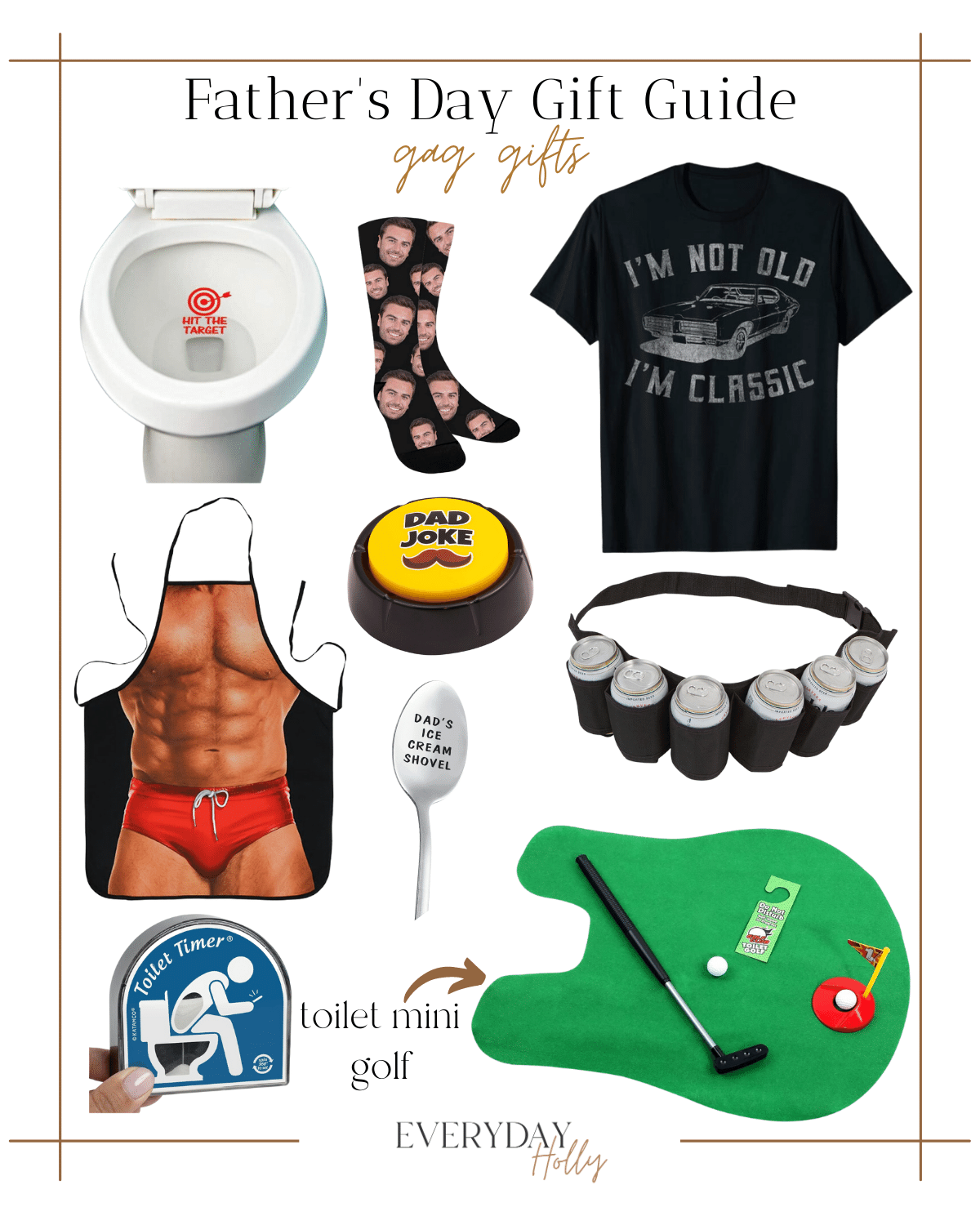 Hit the Target Toilet Sticker | Customized Face Socks (5% off coupon) | Classic T-Shirt | Hot Body Apron | Dad Joke Button (20% off) | Ice Cream Spoon (10% off coupon) | Beer Belt | Toilet Timer | Toilet Mini Golf
Here are some gag gifts that I think will definitely make the dad in your life laugh! For those who know… this toilet sticker should be used for just about every man. I think this hot body apron is so funny! 😂 Just for the jokes! Plus, this beer belt will definitely be a stand out on the boat, by the grill, at an outing with friends, you name it! Last but not least, another favorite of mine is this toilet mini golf station. Keep them distracted while they do their business!

More Father's Day Gift Guide Ideas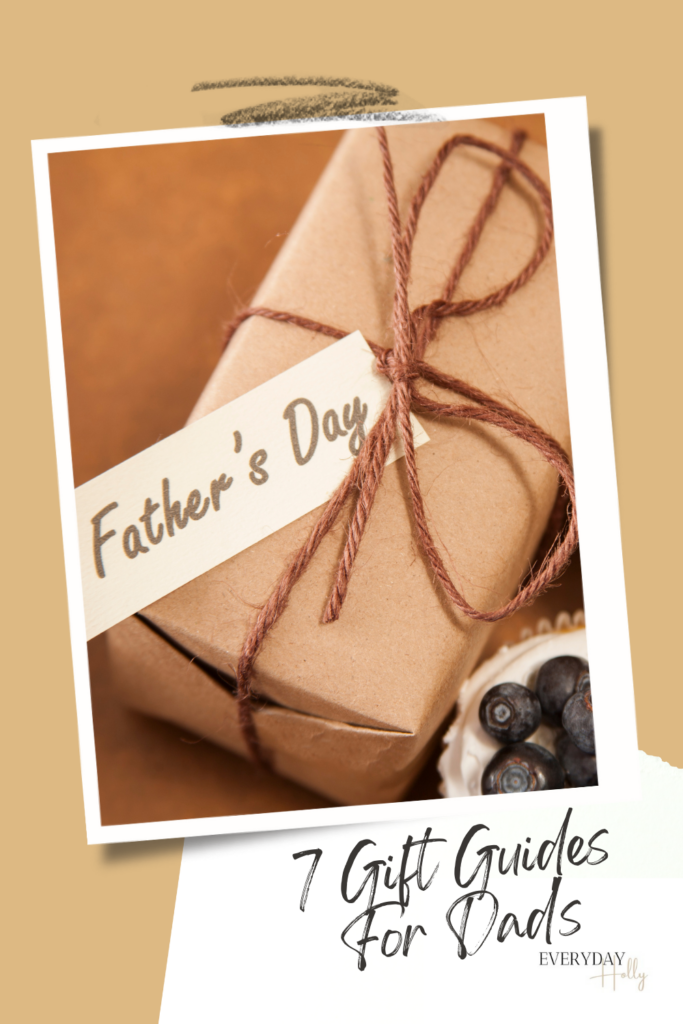 CLICK HERE for more Gift Ideas!
Shop More Gift Idea Inspo