Why You Should Drink Apple Cider Vinegar!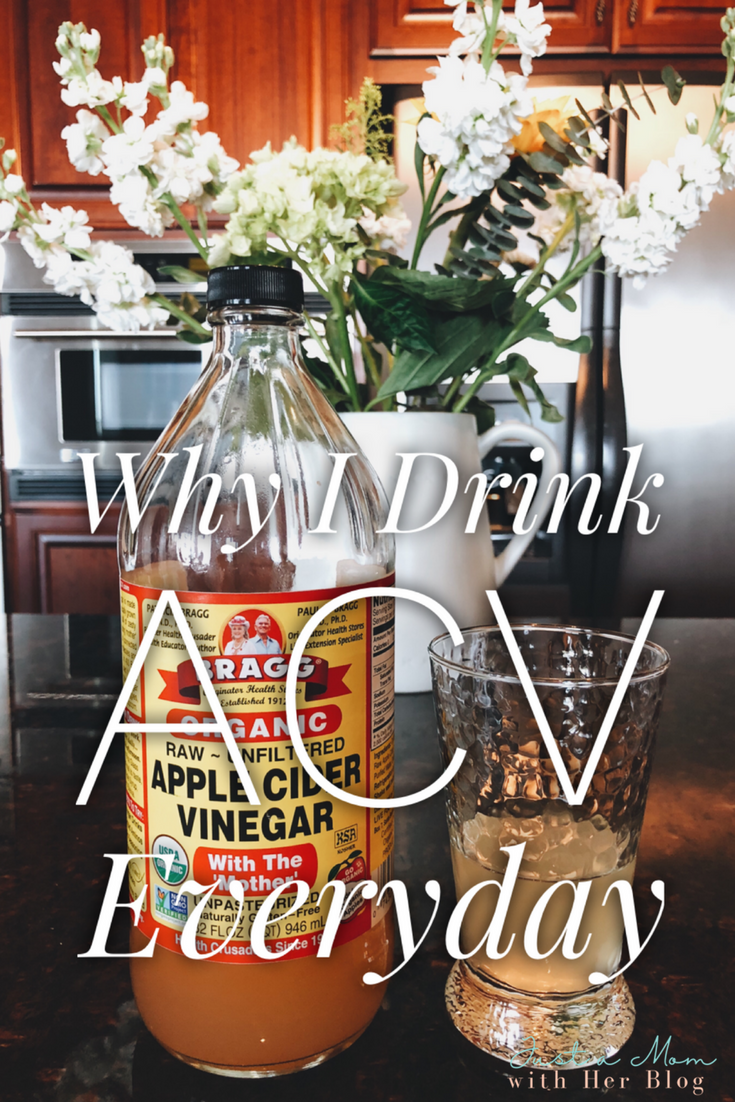 Do you want to lose weight, reduce your bloating, help your digestion and have overall better health with one easy, natural and inexpensive product??? If yes, then read on…
Okay, I am a little obsessed with apple cider vinegar! And, I want to share with you why I am obsessed with it, why I don't go a day without it and why you should consider adding it to your daily routine. There are so many benefits to ACV! I am going to share with you how I drink it, offer you a few starter recipes as well introduce you to an amazing new AVC product that I just recently discovered and I am loving!
Let's start with the 6 proven benefits of drinking ACV:
Weight Loss – a dose of ACV can curb cravings and reduce your appetite
High in acetic acid – helps maintain pH balance to optimize health
Kills and prevents harmful bacteria
Lowers blood sugar levels and helps prevent diabetes
Lowers cholesterol and improves heart health – lowers triglycerides and blood pressure
Relieves symptoms of acid reflux
Why I started drinking ACV everyday:
A little back story for you… I started battling stomach and skin issues about 6 years ago and I spent 3 years trying to figure out what the heck was going on with my stomach and skin – bloating, stomach pain, gas, and cystic acne (TMI, I know, but just keeping it real). I cut out different foods, drinks and tried different supplements, then reintroduced foods and drinks back into my diet and played around with the supplements and then repeat. After 3 long years, I figured it all out! Yay! My discovery – gluten was the main cause of my bloating, stomach pain, and gas, while coffee and black tea (regular and decaf) was what was causing my cystic acne. Even though I have cut out gluten and coffee, I still had some minor digestion issues. I decided to try ACV after learning of all the health benefits and ACV has been a life changer! Let's just say that if I miss a dose of ACV, my body let's me know it!
Another huge reason that I added ACV into my daily routine is that diabetes runs in my family and when I was pregnant with my 3rd child I developed gestational diabetes. Research has shown that women that have had gestational diabetes have an increased likelihood of developing type 2 diabetes later in life. So, the fact that it can help with blood sugar levels and can help to prevent diabetes is a huge benefit for me.
Now, add in all the other benefits and it's a no-brainer! Why would you not want to take ACV everyday?
When do I drink my ACV?
First thing in the morning, prior to my first meal. If I can, I will also drink it prior to lunch and dinner, but that doesn't always happen. Life is busy and I am not always at home with my bottle of ACV (not the easiest thing to carry around with you). But, I just discovered an amazing solution for on-the-go ACV (see below).
Why take it before meals? This helps to improve digestion, aid in the absorption of nutrients and help curb cravings and appetite.
Can you take it after your meal? Yes! It will help reduce sugar spikes!
My favorite Apple Cider Vinegar:
Bragg's Organic Apple Cider Vinegar is the best ACV and you can find it at your local grocery store. It's organic, raw, unfiltered, has the "Mother" which is strands of proteins, enzymes and friendly bacteria.
I just recently discovered and tried Squeeze Dried Apple Cider Vinegar and I absolutely love it! The taste is amazing and it's comes in single serving packs that are perfect for on-the-go and traveling! I took these on our family vacation to Sedona and the Grand Canyon and they perfect! Each single serving has 1 TBS of ACV. Simply mix one packet with water and drink! You can order a Squeeze Dried free sample pack here and you just have to pay shipping! How cool is that?! It's worth a try!
How to start taking ACV:
Let's be honest here, ACV is an acquired taste and it's hard to get down your first couple of times or maybe more. The key is starting out slow (baby steps) and not giving up, consistency is key! You will get used to it. I enjoy the taste of now! A fabulous way to start is with the Squeeze Dried Apple Cider Vinegar mentioned above. It tastes delicious right from the start! Or, you can make these recipes below…
Recipes:
Here are some great starter recipes to get you started!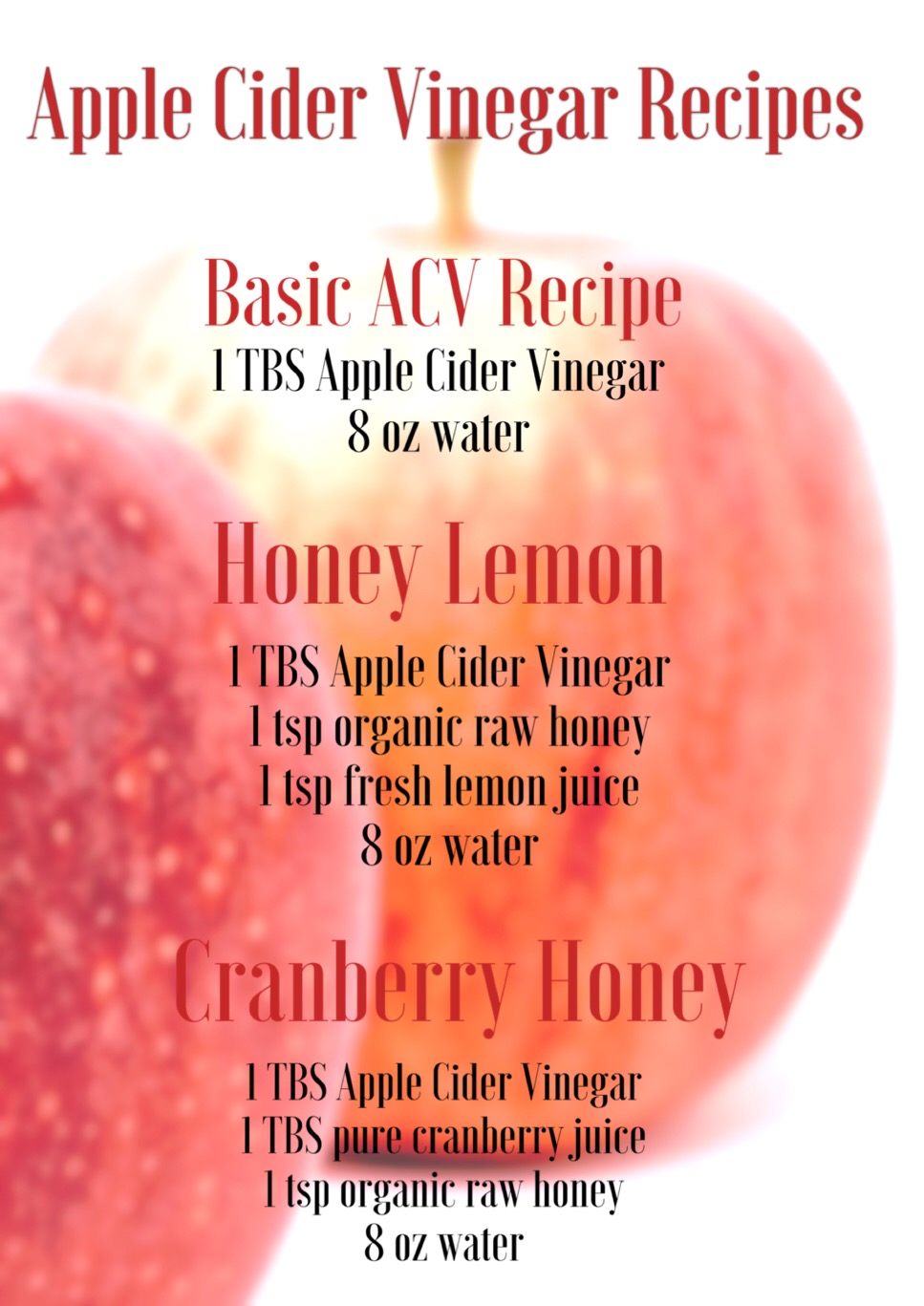 There are so many uses for apple cider vinegar and I will be sharing those with you in an upcoming post! Until then, give ACV a shot and let me know how it goes! And, if you have a favorite ACV recipe to share, please leave it in the comments below!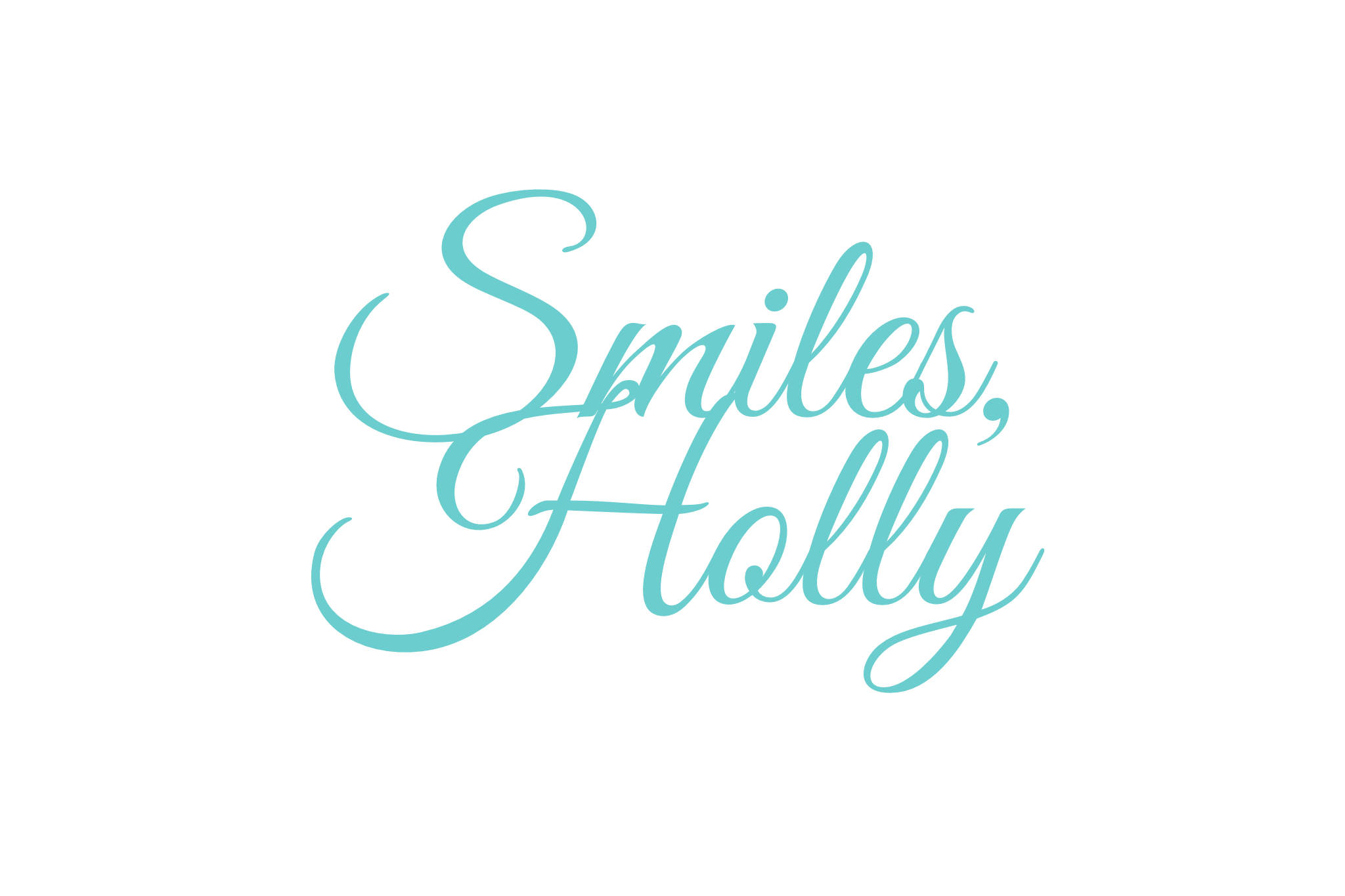 * I am not in any way affiliated with Bragg's or Squeeze Dried. These are my true and honest opinions!