The Essential Spring Family Photo Outfit Inspo You Need!
With the weather warming up, I know many of you are either taking vacations or planning a trip soon. I know for my family, it's hard to get a picture of all of us together with our busy schedules. However, with vacations and Easter right around the corner, I thought I'd share a few family outfit inspirations for you. If you are a new parent, or have kids that are little I've included outfit ideas for you as well! Let me remove the stress from trying to figure out what to wear. Check out the blog for all of the spring family photo outfit essentials!
For the moms, if you are looking for more outfit inspo CLICK HERE!
**This post contains affiliate links. Thank you for shopping and supporting me!**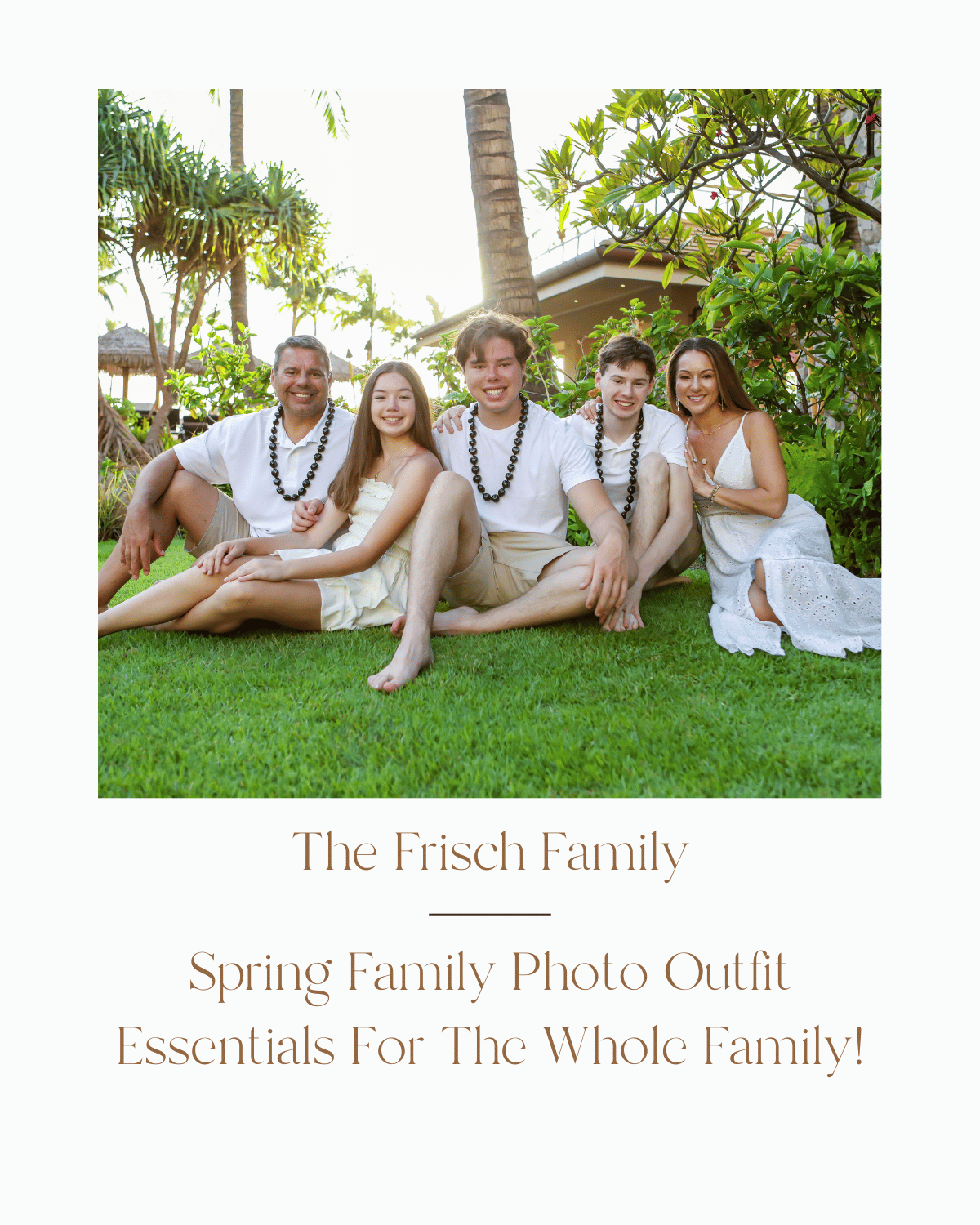 Family Photos | Neutral Outfit
Mens White Button Down | Mens Khaki Pants | Mens Black Shoes | Women's White Dress | Tan Studded Heels | Toddler Boys Outfit (10% off) | Toddler Boy Adidas | Girls White Dress | Girls Gold Sandals
My family and I took a trip to Hawaii last year and I wanted to get an a picture of all of us in whites/neutrals. I found a several different outfits from Amazon that are perfect for neutral look. I mean how cute is this little boys outfit with the bow tie!? When looking for outfits, I looked for items that were affordable and easy to purchase! This white dress is comfortable and something that you can wear for multiple occasions.

Family Photos | Beach Outfit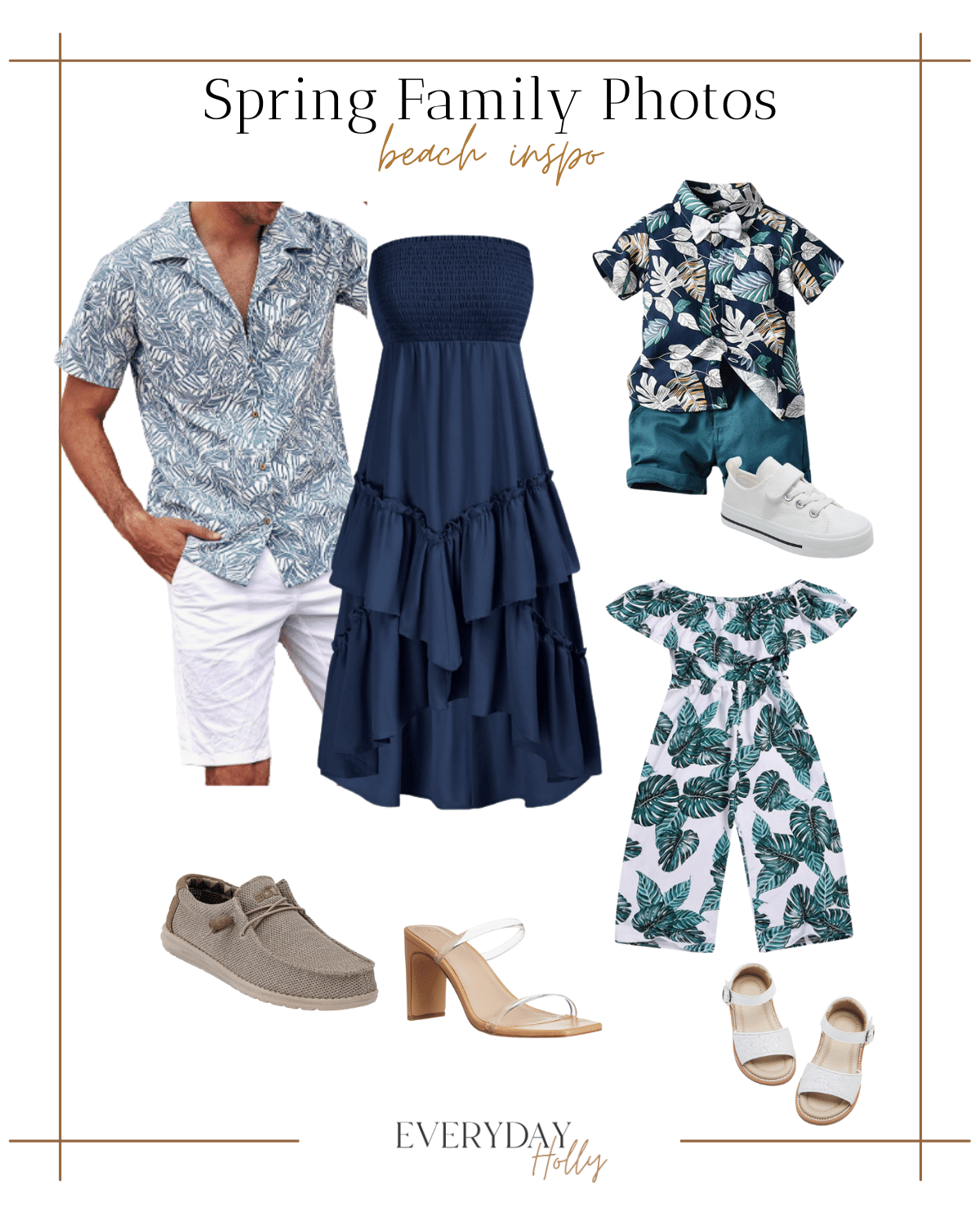 Mens Beach Shirt (6% off) | Mens White Shorts (10% coupon) | Mens Hey Dude Shoes (45% off) | Women's Dark Navy Dress | Clear Strap Heels | Toddler Boys Beach Outfit | Boys White Sneakers | Girls Beach Romper (5% off coupon) | Girls White Sandals
Family vacations to the beach are so much fun, especially if you have little kids. Seeing their reaction to sand for the first time is so entertaining, plus it's a great way to spend time together. If you are heading out to the beach soon, here is some outfit insporation for your trip! I really love this navy blue dress from Amazon. It's super comfortable and great for a look out on a pier or on the beach! This girls beach romper is super cute and I love the palm leaves print!

Family Photos | Pastel Outfit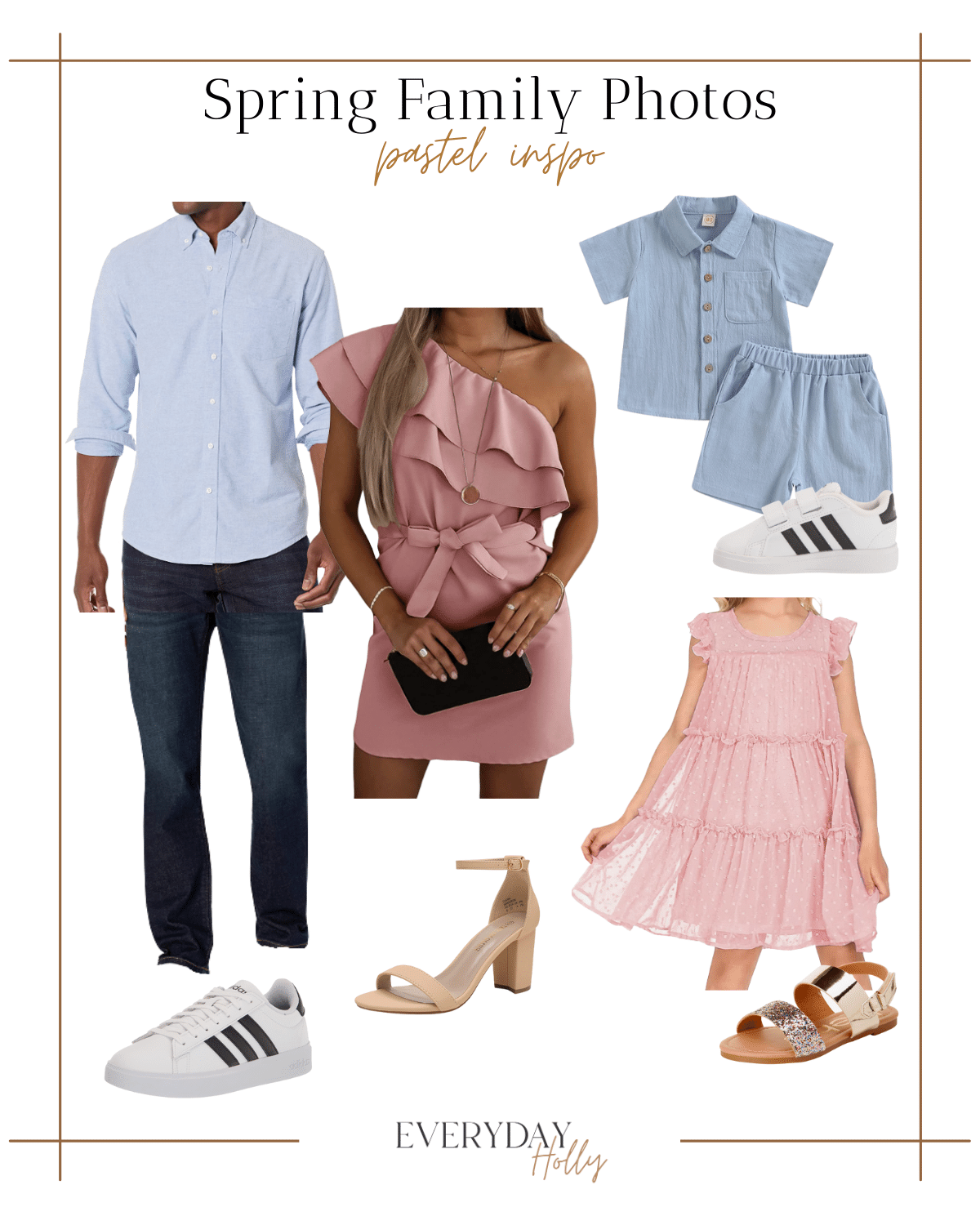 Mens Light Blue Button Down | Mens Dark Blue Jeans | Mens Adidas Sneakers | Women's One Shoulder Pink Dress (10% off coupon) | Tan Strap Heels (26% off) | Toddler Boys Light Blue Outfit | Boys Adidas Sneakers | Girls Pink Spotted Dress | Girls Gold Sandals
Easter was in my mind when I was thinking of outfit inspiration. Especially with spring, pastels are very in right now! Plus, they look good on everyone, and match the season perfectly. I shared this one shoulder pink dress in my Wedding Guest Dress blog a couple weeks ago, but I had to share again because it is so cute! For the pastels I loved the idea of the boys and girls matching each other. I think this mini boys Adidas sneakers are super cute to match dads outfit!

Family Photos | Easy Outfit Inspo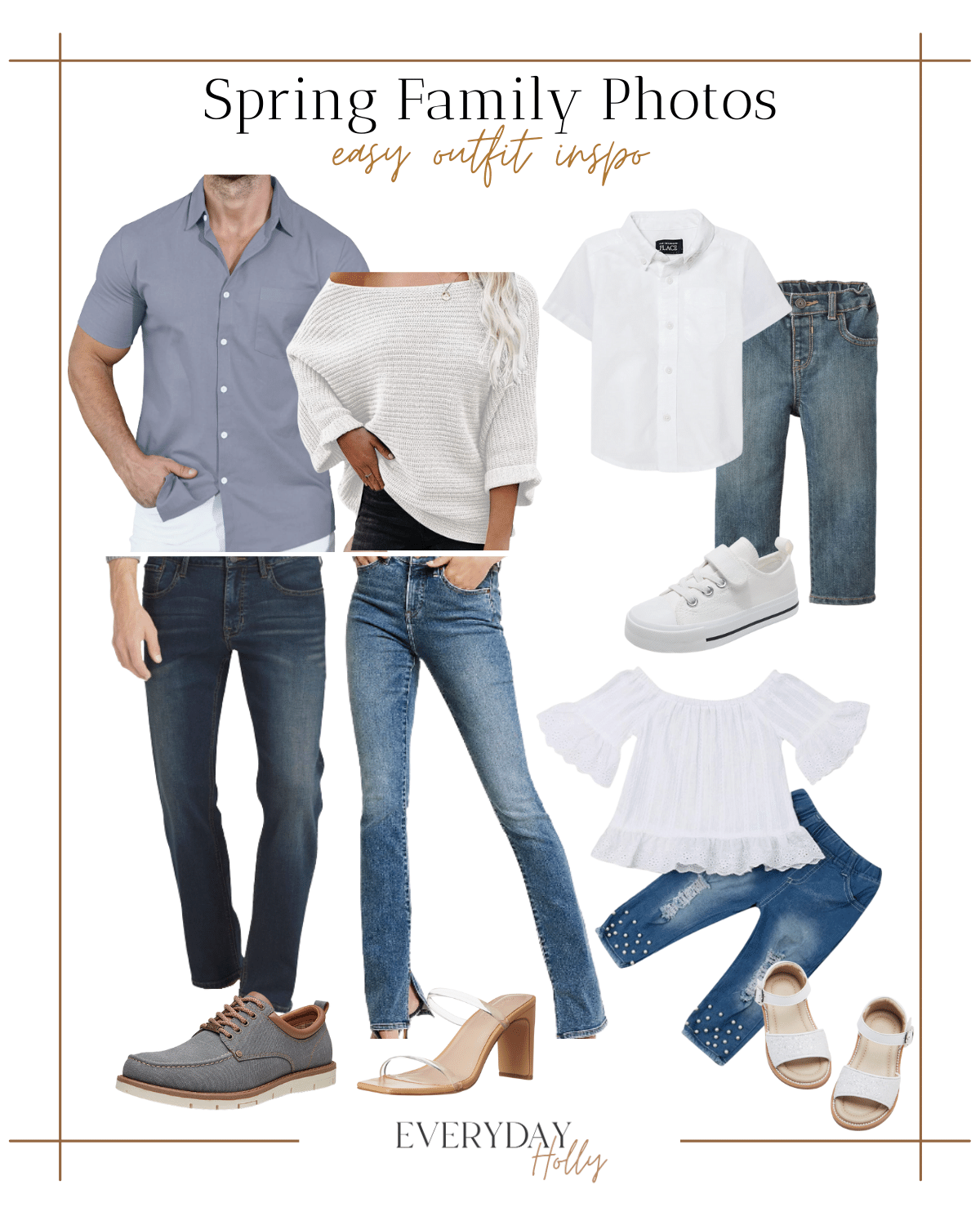 Mens Gray Short Sleeve Button Up (10% coupon) | Mens Blue Jeans (46% off) | Mens Gray Shoes (10% off) | Women's Off-the-Shoulder Sweater | Women's Light Wash Jeans | Clear Strap Heels | Toddler Boy White Button Up | Boys Jeans | Boys White Sneakers | Girls White Top Jean Outfit | Girls White Sandals
Here is some outfit inspo for you that you can find mostly in your home already! When in doubt, put together a jean look. This white sweater is super lightweight and great for spring time when it is cooler outside. This girls outfit from Amazon comes with the top and pants already together. The white lace top and jeans with pearls on the bottom is so cute! Pair it with these white sandals and the outfit is complete.

Style These Mom Looks With Me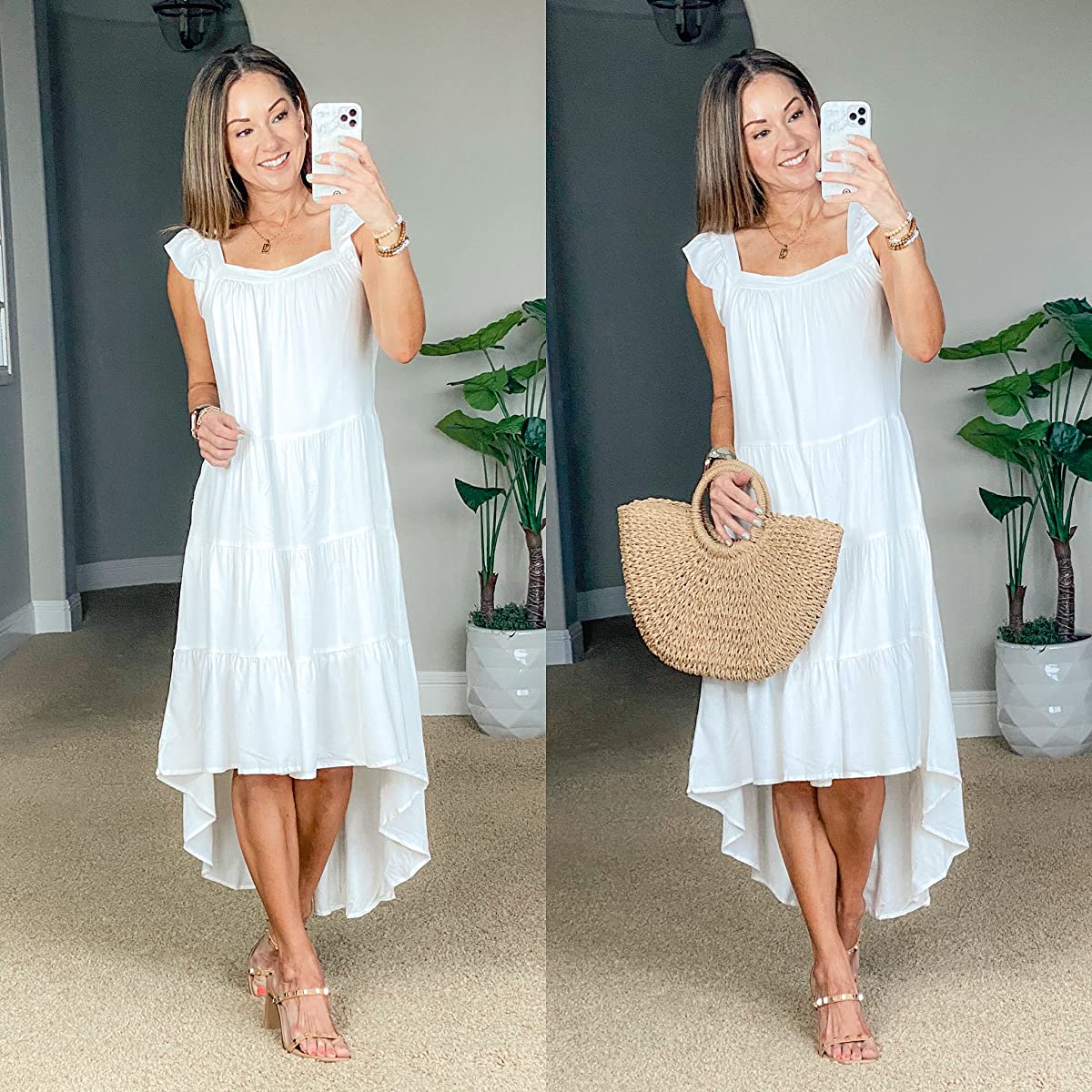 White Dress tts, S | Studded Sandals tts | Beach Bag (9% off)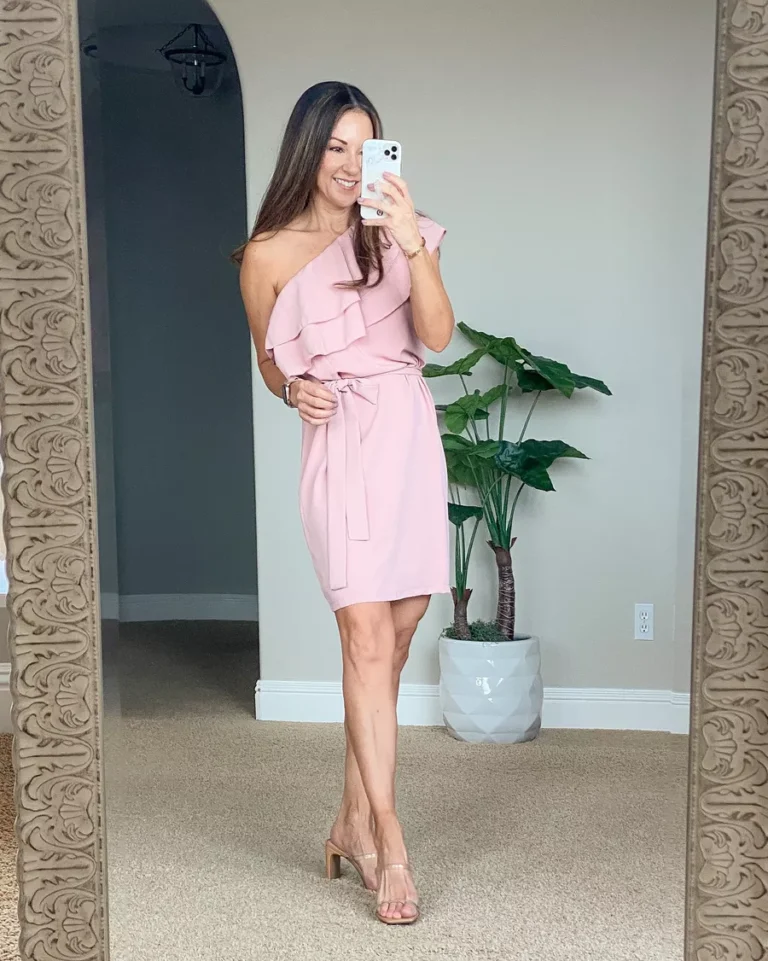 Pink One Shoulder Dress tts, S (10% off coupon) | Clear Strap Heels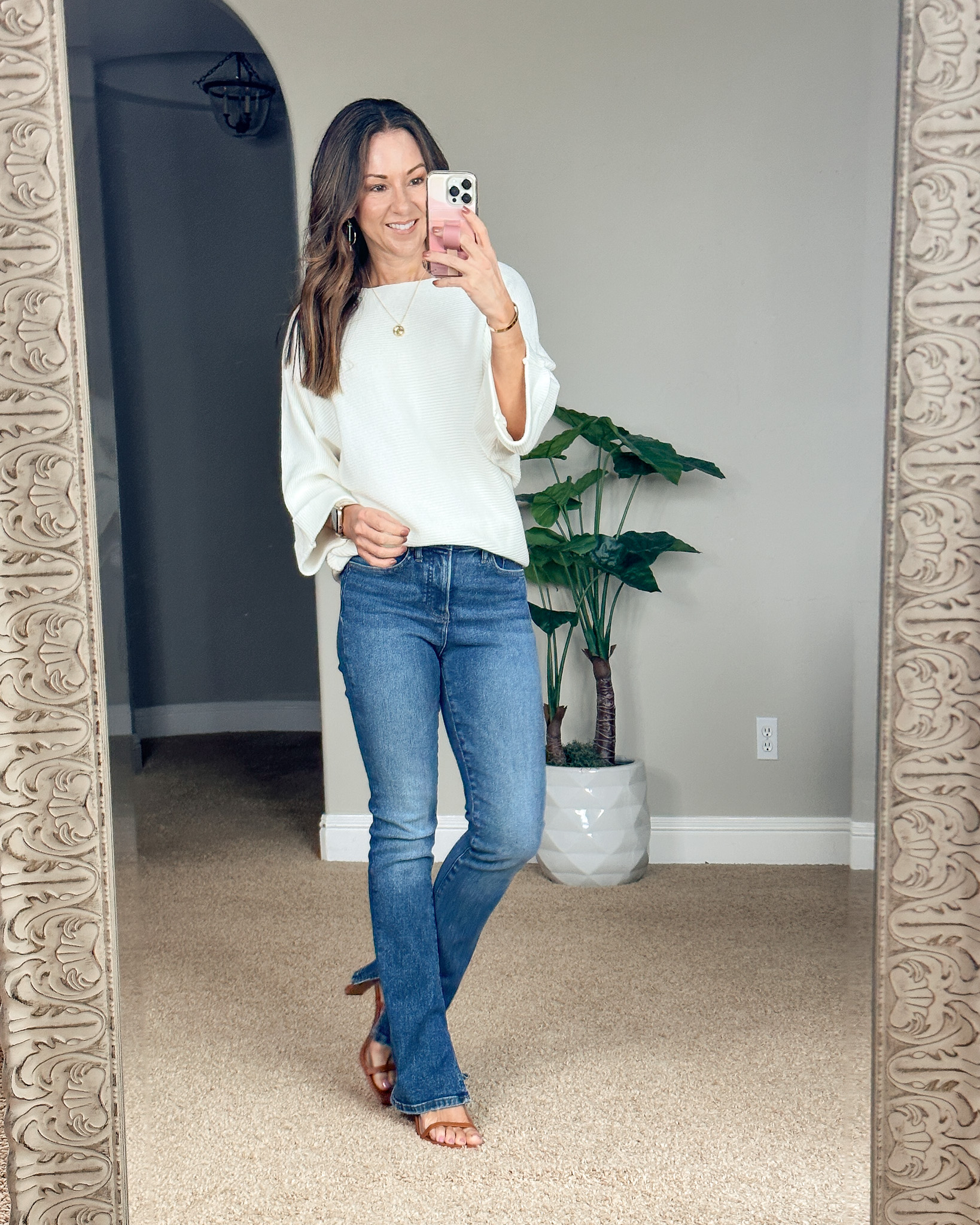 White Off The Shoulder Sweater tts, S | Skyscraper Jeans size 0 short | Brown Strap Heels

Shop More Family Photo Outfit Inspo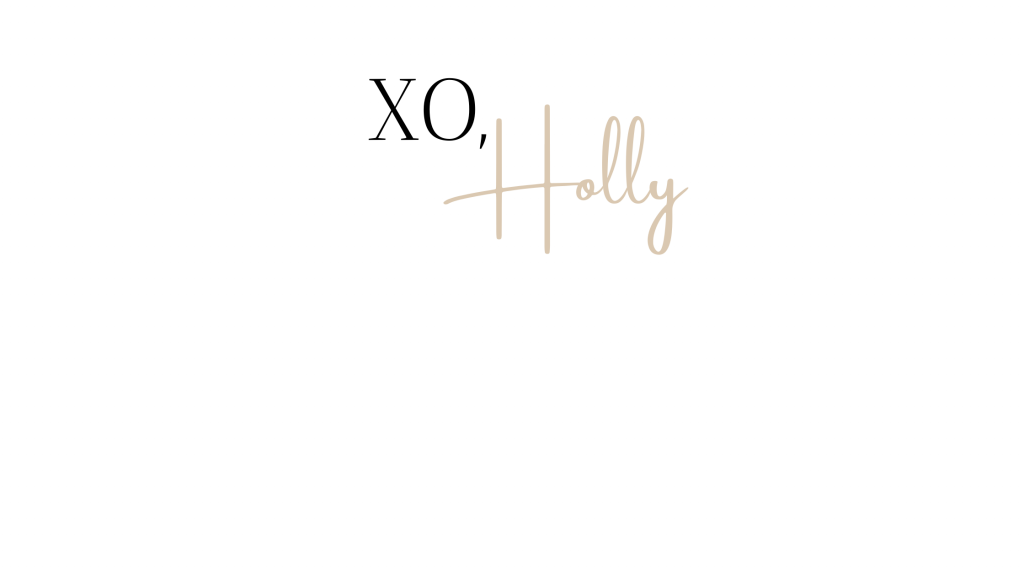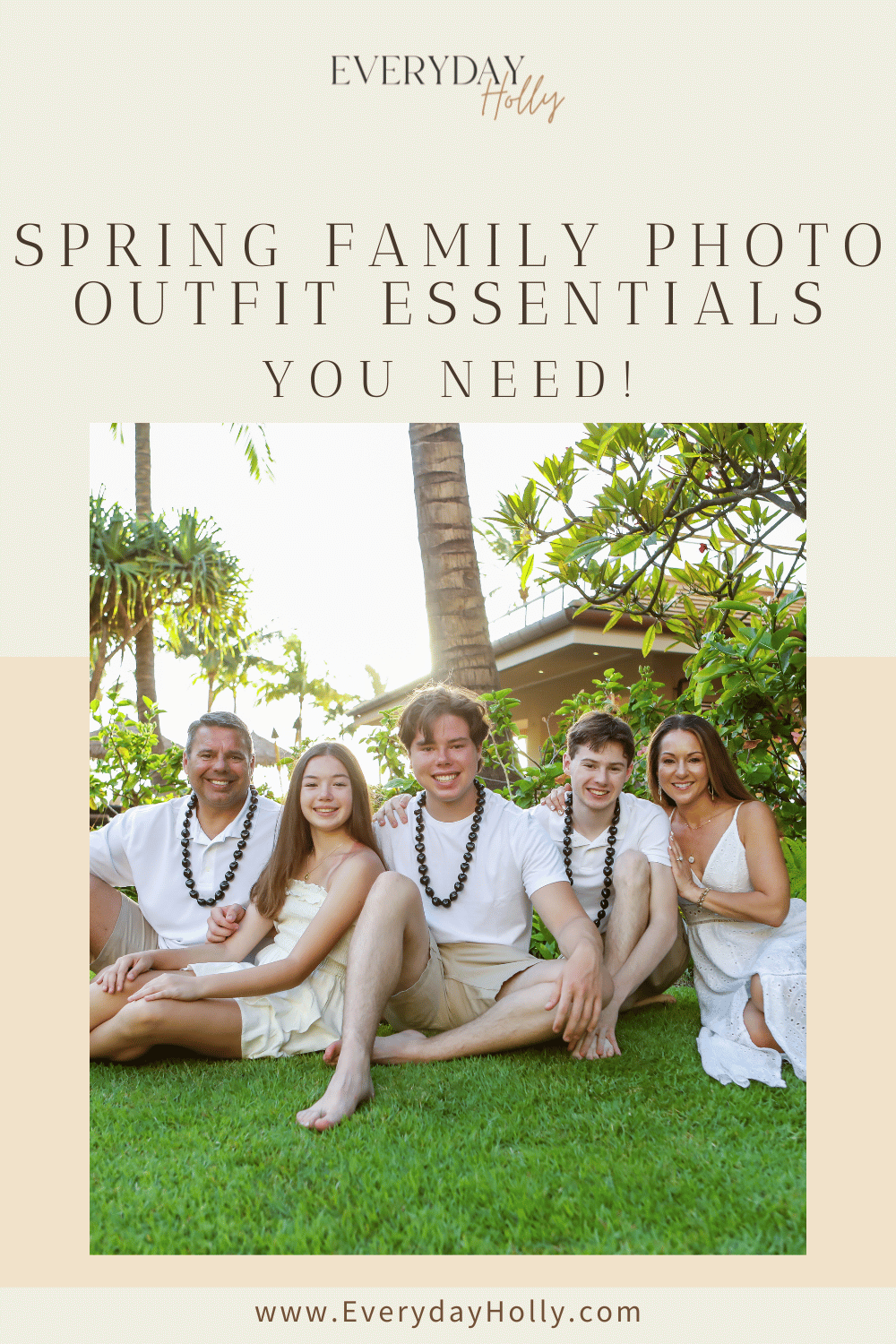 SHOP THE POST