10 Holiday Gift Guides for Everyone On Your List!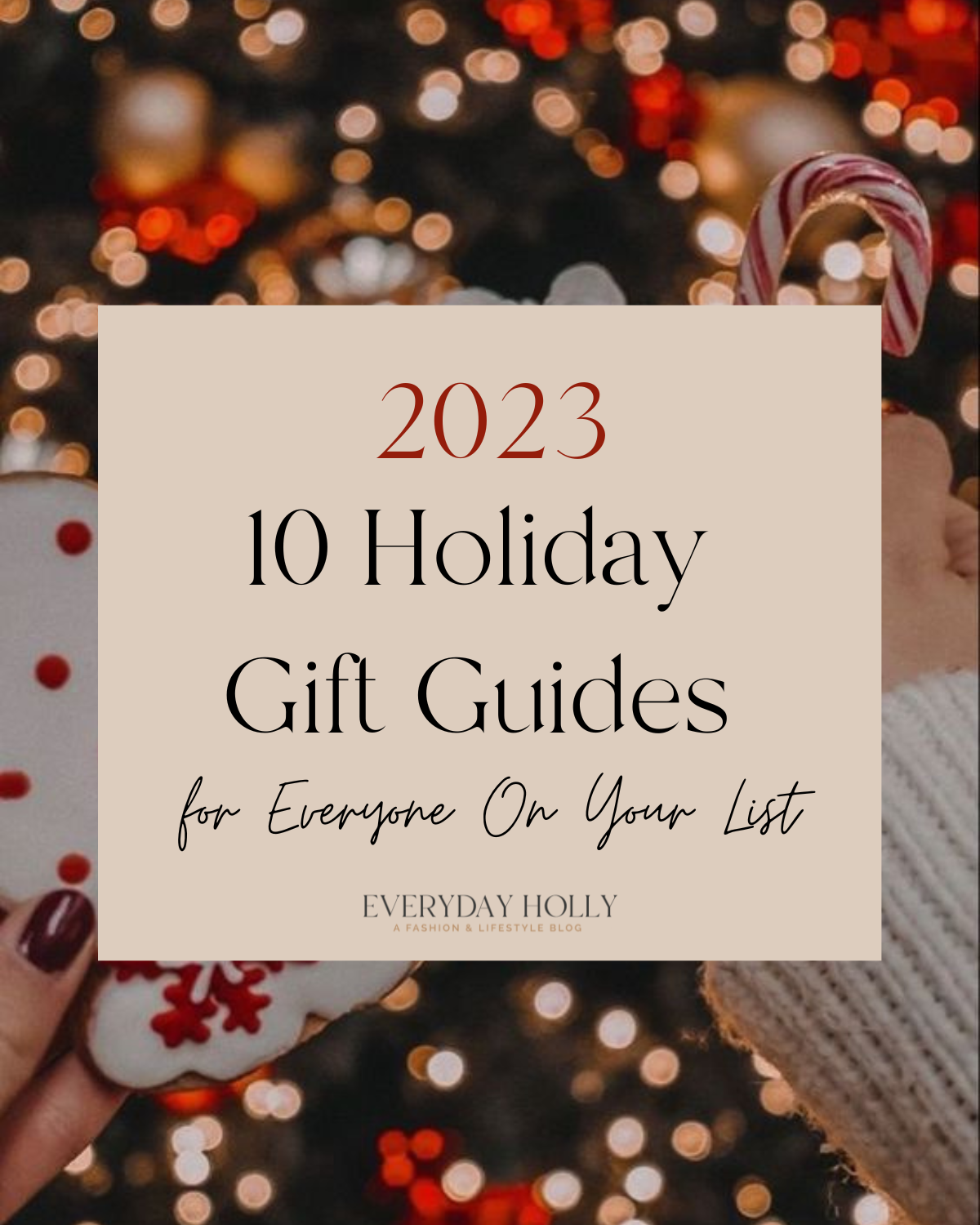 'Tis the season for gift giving! It's the best time to start shopping for everyone on your list. Picking out gifts isn't always easy, that's why I'm here to help. I love curating gift guides each year – I get to see what's trending, what you all are loving, and find some great finds in the process of it all! I asked what gift guides you guys wanted to see this year and made sure to include them all. Make your life easier this holiday season and keep scrolling for the BEST gift guide ideas!
CLICK HERE to see ALL of my gift guides! Thorough Gift Guides focused on gifts for Mother's Day, Father's Day , White Elephant, and more!
**This post contains affiliate links, all opinions are my own. Thank you for supporting me!**
You can always see my latest finds by visiting my Amazon Storefront and my LTK where I share daily deals, fashion finds, home items, beauty staples, and more.
Gifts for Her
It can be tricky shopping for anyone – these gifts for her are all amazing finds! I have found comfy loungewear, must-have beauty products, affordable jewelry, and more!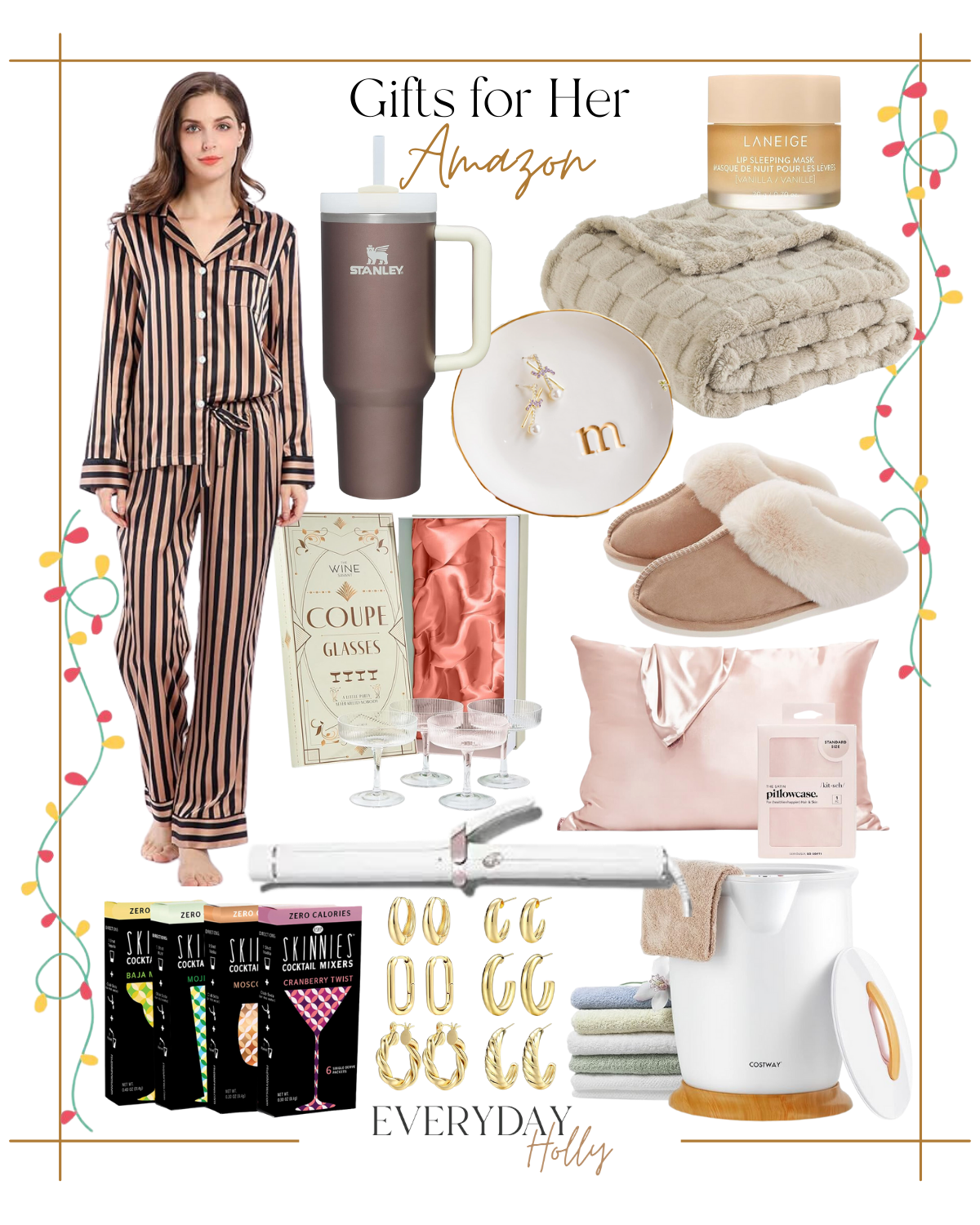 Satin Pajama Set | Stanley Tumbler | Blanket | Personalized Jewelry Dish | Lip Mask | Slippers | Coupe Glasses | Satin Pillowcase | Curling Iron | Cocktail Mixers | Gold Hoop Earrings Set | Towel Warmer

Gifts for Her Under $15
Are you on a budget? Don't worry – I have got you covered! It's the thought that matters, not the cost. Each of these finds are UNDER $15 and are bound to make any gal smile!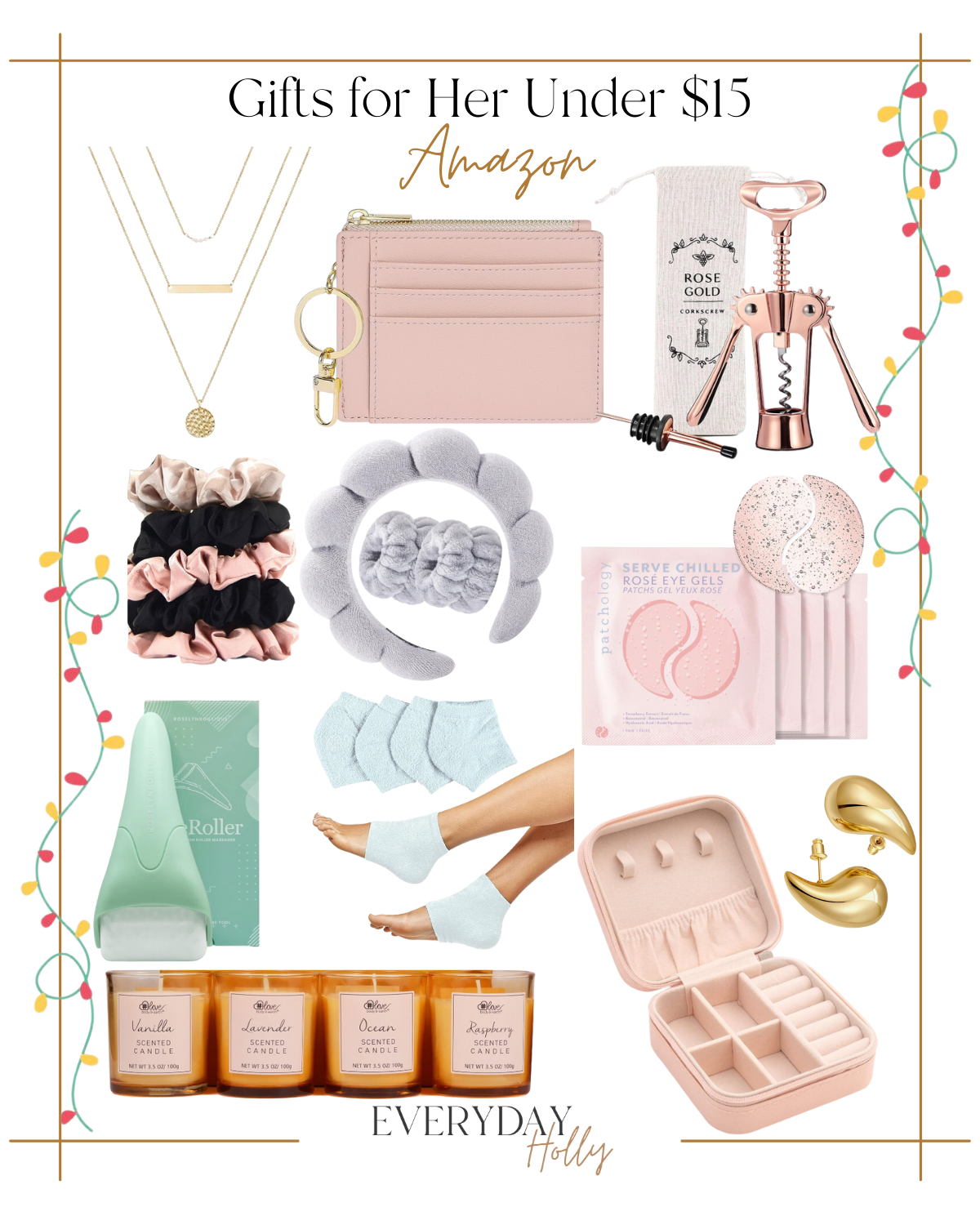 Three-Layer Necklace | Keychain Wallet | Wine Bottle Opener + Spout | Ice Roller | Spa Headband | Eye Masks | Fuzzy Sleep Socks | Travel Jewelry Case | Satin Scrunchies | Candle Set | Gold Drop Earrings

Gifts for Him
This was one of the MOST requested gift guides, it's refreshing to know my husband isn't the only one who's difficult to shop for! There are so many different gifts included here, whether he loves sports, the outdoors, or lounging inside watching his favorite sports team.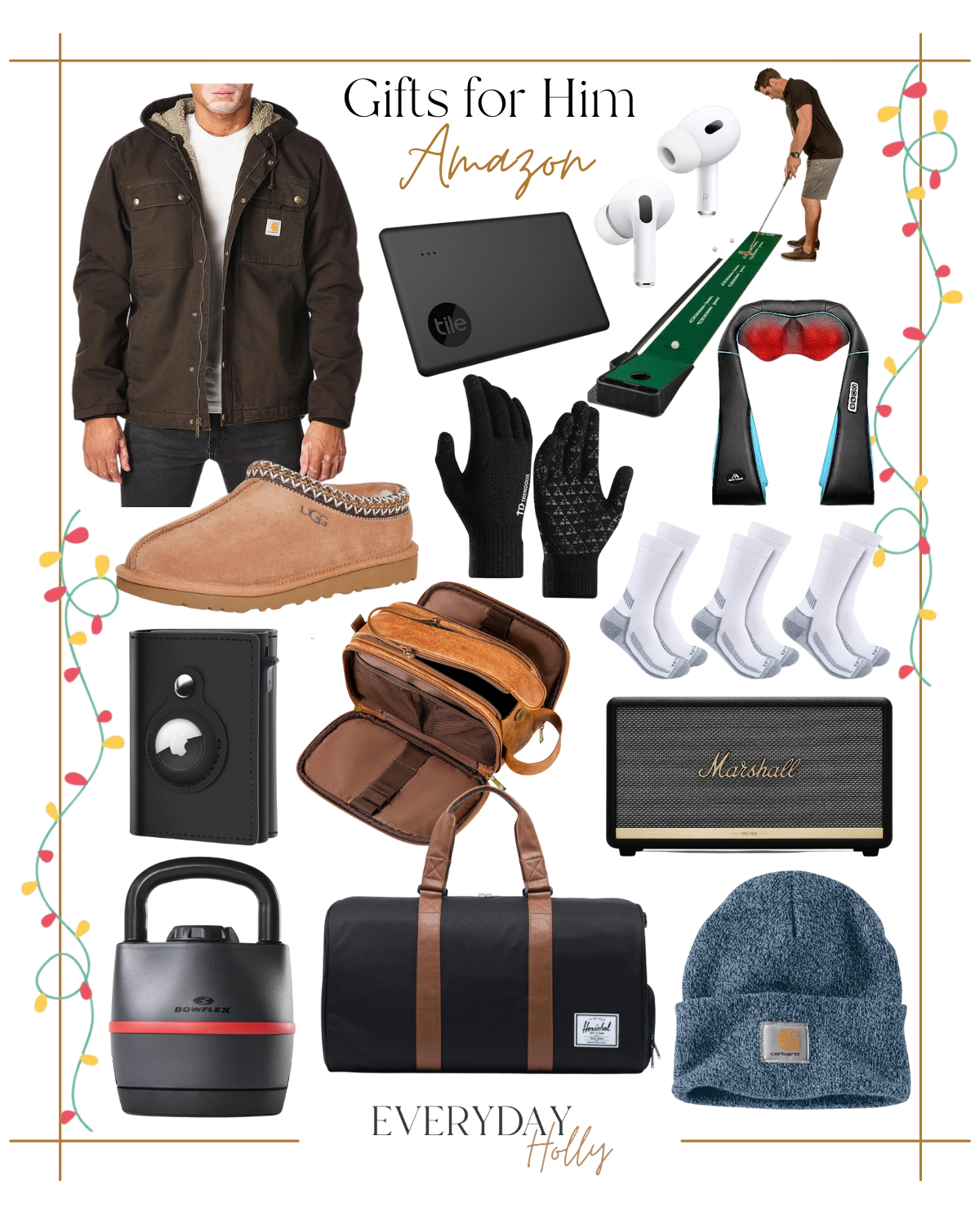 Sherpa Lined Jacket | Toiletry Bag | Tile Wallet Card | AirPods | Indoor Putting Green | Slippers | Winter Gloves | Electric Massager with Heat | Work Socks | PU Leather Toiletry Bag | AirTag Wallet | Bluetooth Speaker | Kettlebell | Duffle Bag | Beanie

Gifts for Teen Girls
This is such an exciting and CRAZY age – they start dabbling with makeup, skincare products – the works. My teenage daughter helped me put this one together so you know there are some great finds!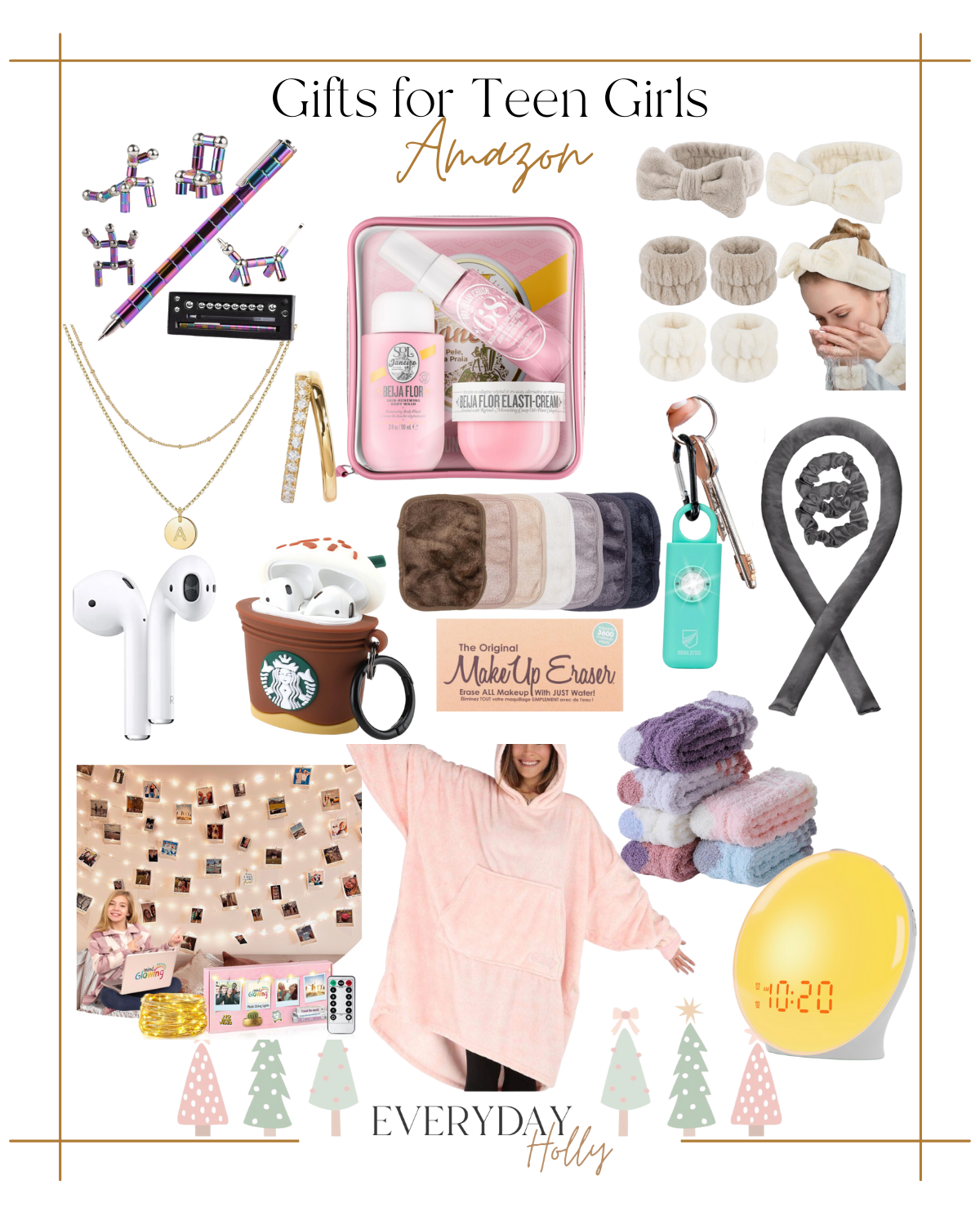 Fidget Pen | Personalized Necklace | Ear Huggies | Travel Beauty Set | Spa Headband + Scrunchies Set | AirPods | AirPod Case | MakeUp Eraser | Self-Defense Siren Keychain | Heatless Curlers | Fuzzy Socks | Photo Clip String Lights | Wearable Blanket | Sunrise Alarm Clock

Gifts for Teen Boys
I had a little help with this gift guide too. Teenage boys are almost as hard to shop for as grown men! Trends are always changing but my son swears by each of these items.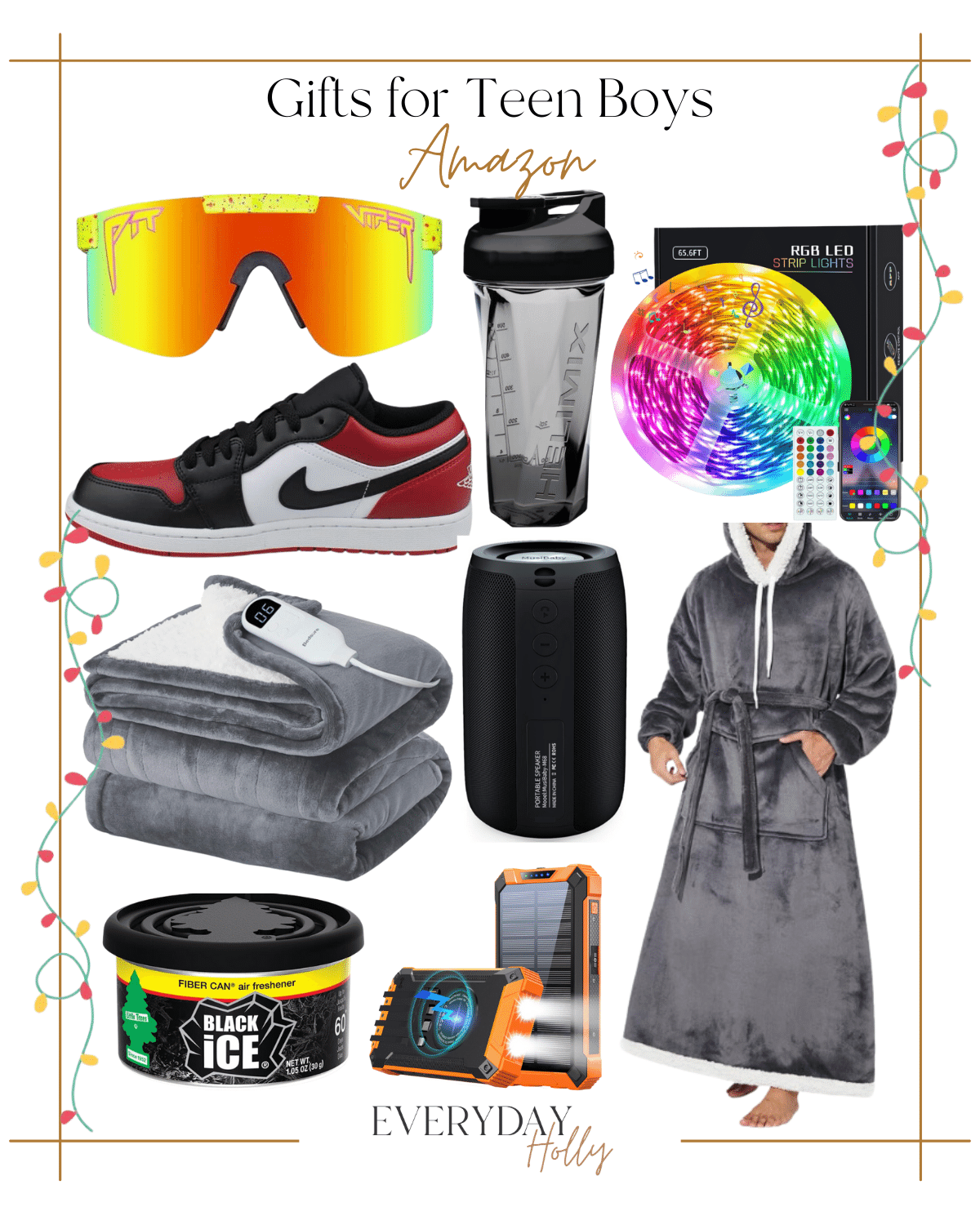 Polarized Glasses | Electric Blender Bottle | LED Light Strips | Similar Sneakers | Heated Blanket | Bluetooth Speaker | Sherpa Hoodie Blanket | Car Fresheners | Power Bank

Gifts for College Students
College students are a little bit easier to shop for, I feel like nine times out of ten they're appreciative of anything you give them! A lot of these finds are great gifts for a dorm or first apartment. Several are must-haves to survive college in style!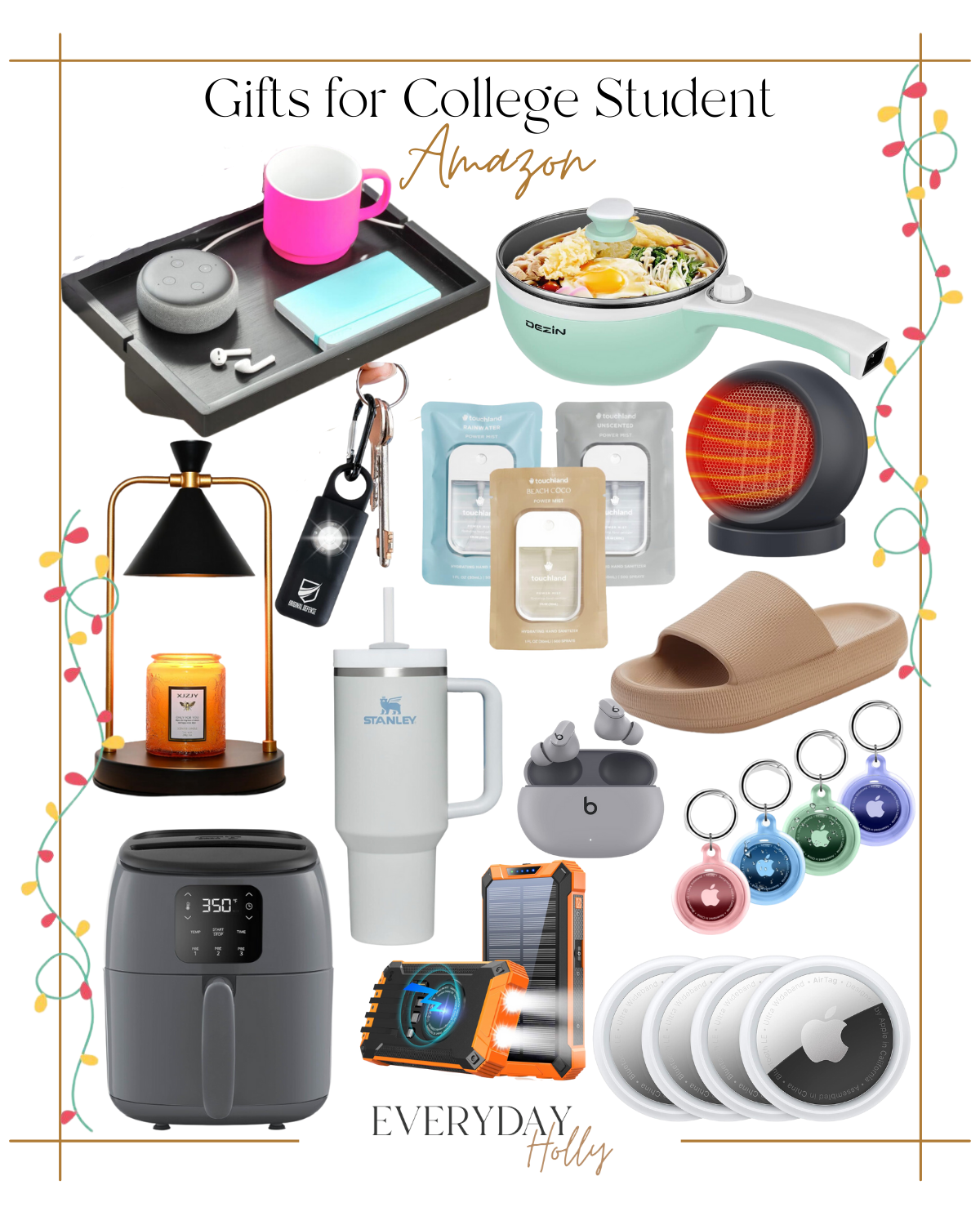 Bed Shelf | Electric Cooker | Candle Warmer | Self-Defense Siren Keychain | Hand Sanitizer | Desktop Heater | Stanley Tumbler | Beats Earbuds | Slippers | Air Fryer | Power Bank | Air Tags | Air Tag Keychain Holder

Gifts for Parents + Grandparents
Treat your parents or grandparents to any of these luxury items – they certainly deserve it! Sometimes it may feel like they already have anything they could want but trust me, any of these items would make a great surprise.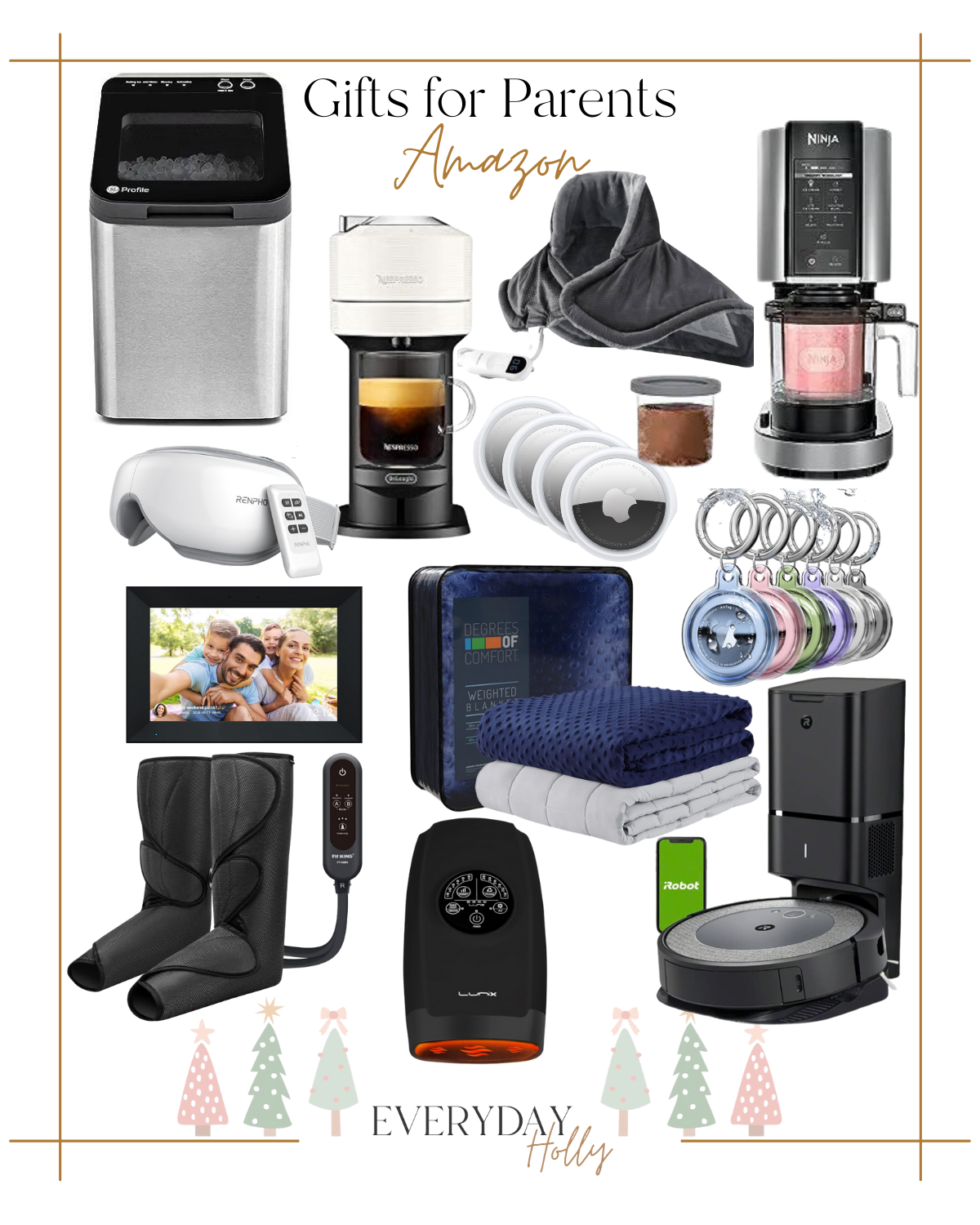 Countertop Ice Maker | Nespresso Machine | Heating Pad for Neck and Shoulders | Ice Cream Maker | Digital Photo Frame | Weighted Blanket | Eye Massager | Foot Massager | Hand Massager | Air Tags | AirTag Keychains | Self-Emptying Vacuum
Pro tip: pre-load the digital photo frame with pictures beforehand, they'll love it. The hand massager is great for anyone with arthritis or carpal tunnel. What's amazing about the weighted blanket is the removable cover, SO much easier to wash!

Gifts for Teachers
Teachers work so hard every year, they should be included on your holiday shopping list! A lot of these items are great because they can be used daily and won't sit around collecting dust. I've included stationery and pens to a mini label maker and shower steamers!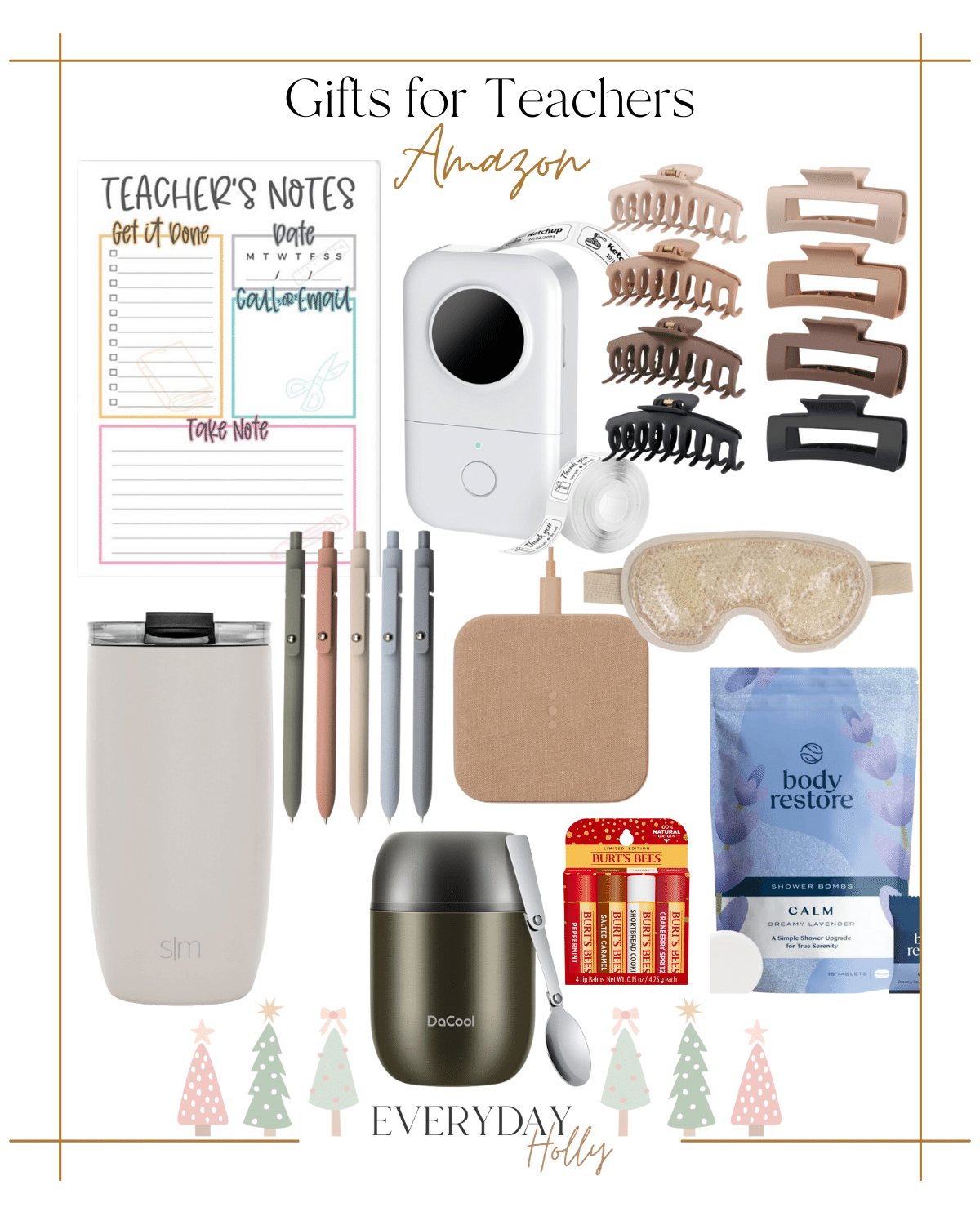 Notepad | Mini Label Maker | Claw Clips | Travel Coffee Mug | Pens | Charging Pad | Cooling Gel Eye Mask | Thermos | Holiday Chapstick Set | Shower Steamers

White Elephant Gifts Under $25
Such a fun event that you most certainly won't want to show up to empty handed! I know sometimes White Elephant gifts can get a little crazy and funny. but I wanted to give ideas that people will love and actually use! Several of these items would make great host gifts depending on what you're up to this season!
Vintage Glass Mug Set | Tea Tree Foot Oil Soak | Popcorn Maker | Portable Campfire | French Fry Holder | Moon Lamp | Slippers | Rechargeable Hand Warmers | Microfiber Towel | Olive Oil Sampler | Stemless Wine Glasses

Stocking Stuffers Under $10
This was another highly requested gift guide and for good reason! Stocking stuffers at this price point were a little tricky to find but I never stray away from a challenge. These are all fun-sized and perfect for any stocking. I tried to stick to gender-neutral items but I couldn't pass up the neutral claw clips!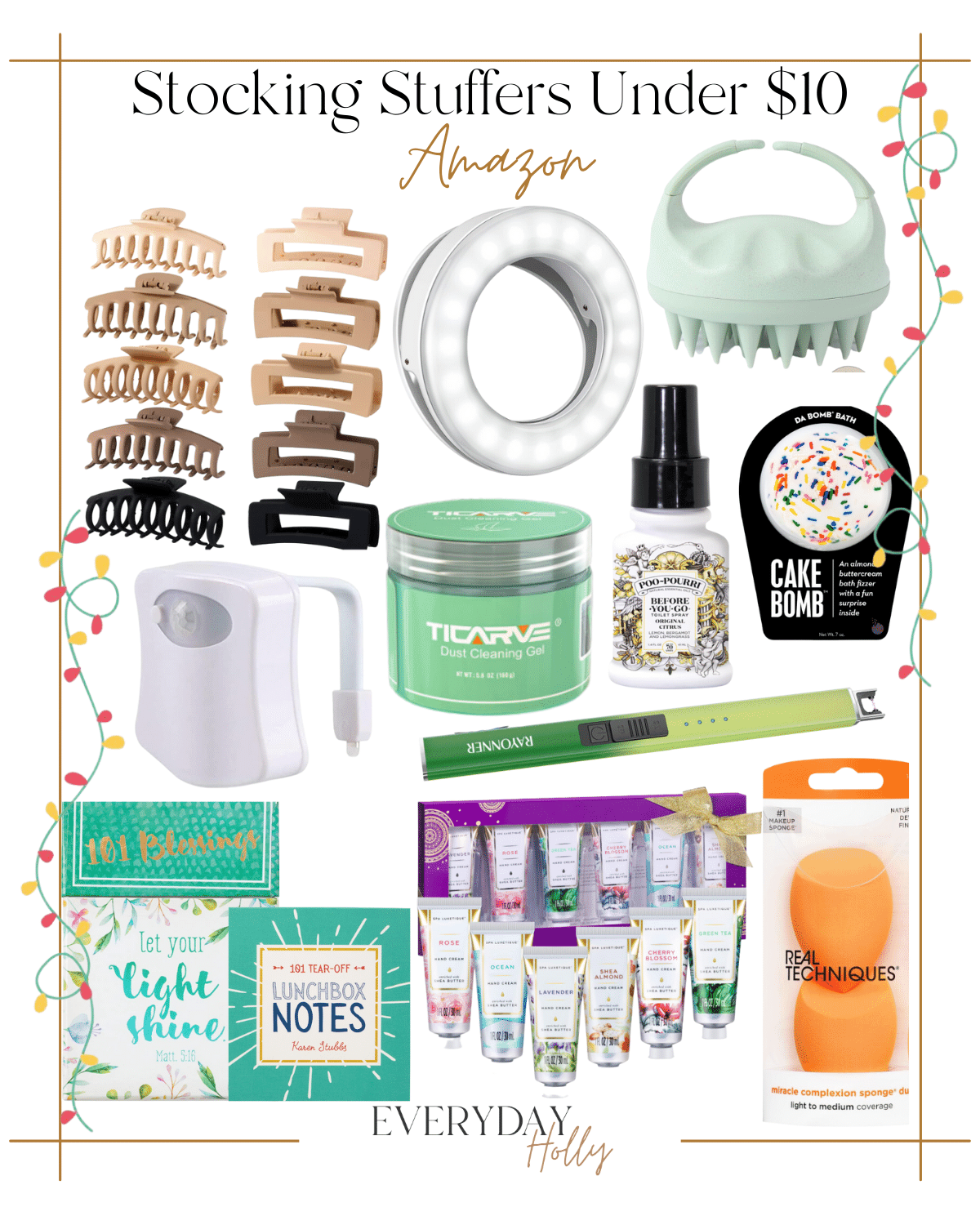 Claw Clips | Ring Light | Scalp Massager | Toilet Night Light | Dust Cleaning Gel | Toilet Spray | Bath Bomb | Box of Blessings | Lunchbox Notes | Electric Lighter | Lotion Set | Beauty Blenders

Shop More Fashion, Home & Beauty Favorites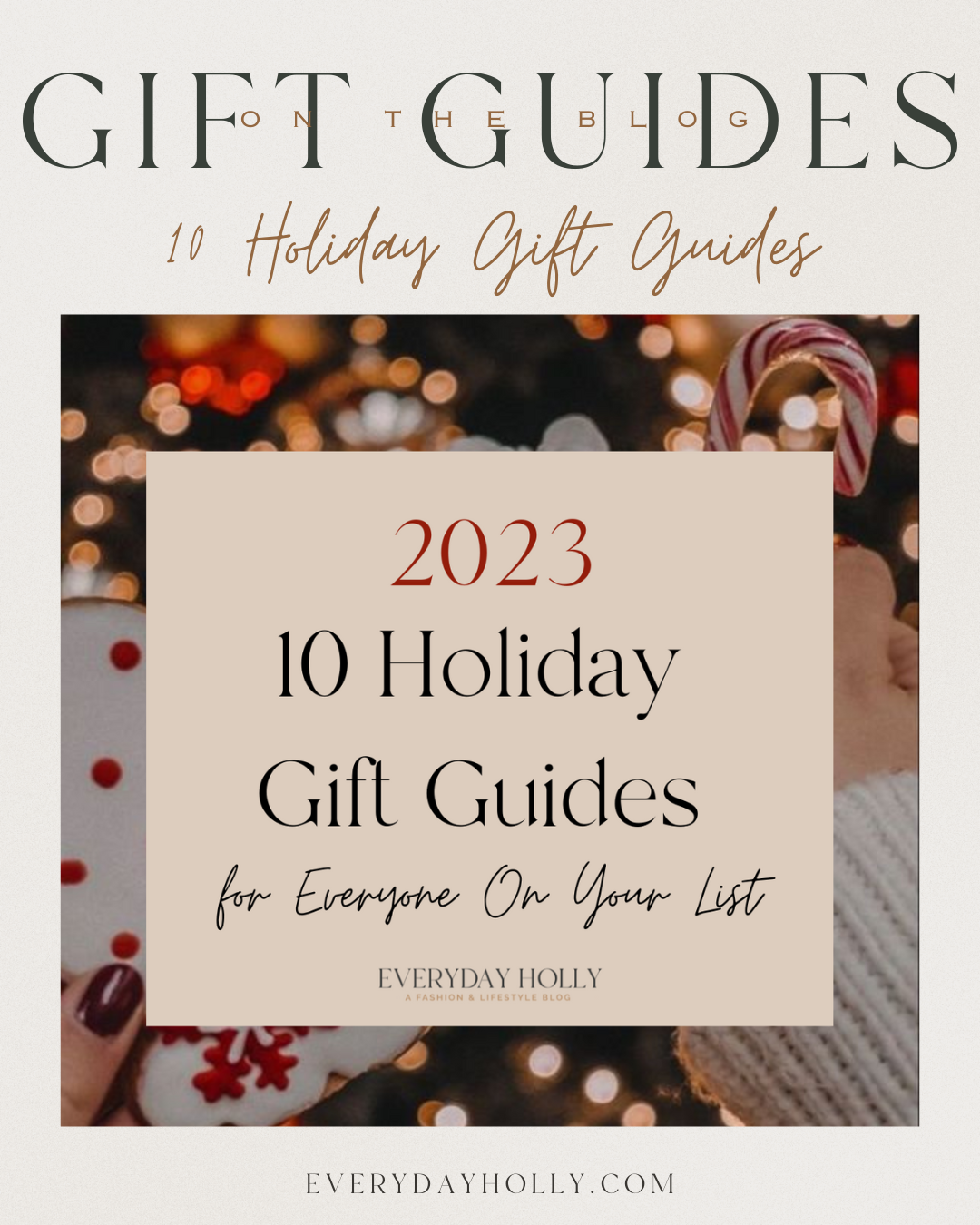 SHOP THE POST