Over 40 Style – Affordable Fall Outfits with Amazon Fashion
It's September 1st, which means it's time for fall fashion! Yes, I know it might still be in the 90's, but we are so ready, right?!
Fall fashion happens to be my favorite, so this is only the beginning! Do you love fall fashion, too?
*this post contains affiliate links, which do you not cost you any more to use. I thank you in advance for using my links as it allows me to continue share with you.
If you would like to see these pieces in action with a full try-on, you can head to my Instagram highlights to watch by clicking this link.
NOTE: I am not wearing shoes or denim from Amazon, but I will link similar items if I can along with the exact ones I am wearing.
The Perfect Cardigan
This cardigan is so good! Runs TTS and comes in a ton of colors, and it's super flattering. It's not too heavy. Perfect for fall and spring transitions. The denim shown is sold out.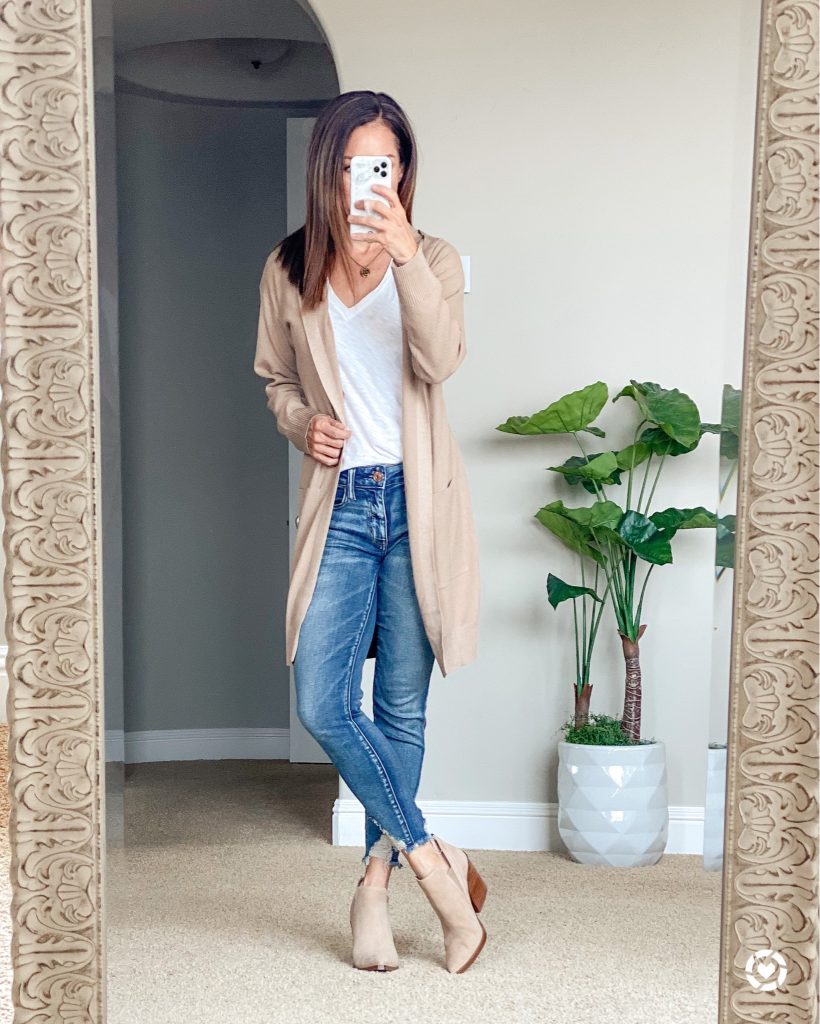 Madewell Vibes
This cozy sweater has all the Madewell vibes! It's so good that you will think this came from Madewell! Runs TTS and looks great tucked and un-tucked, and it's long enough to wear with leggings!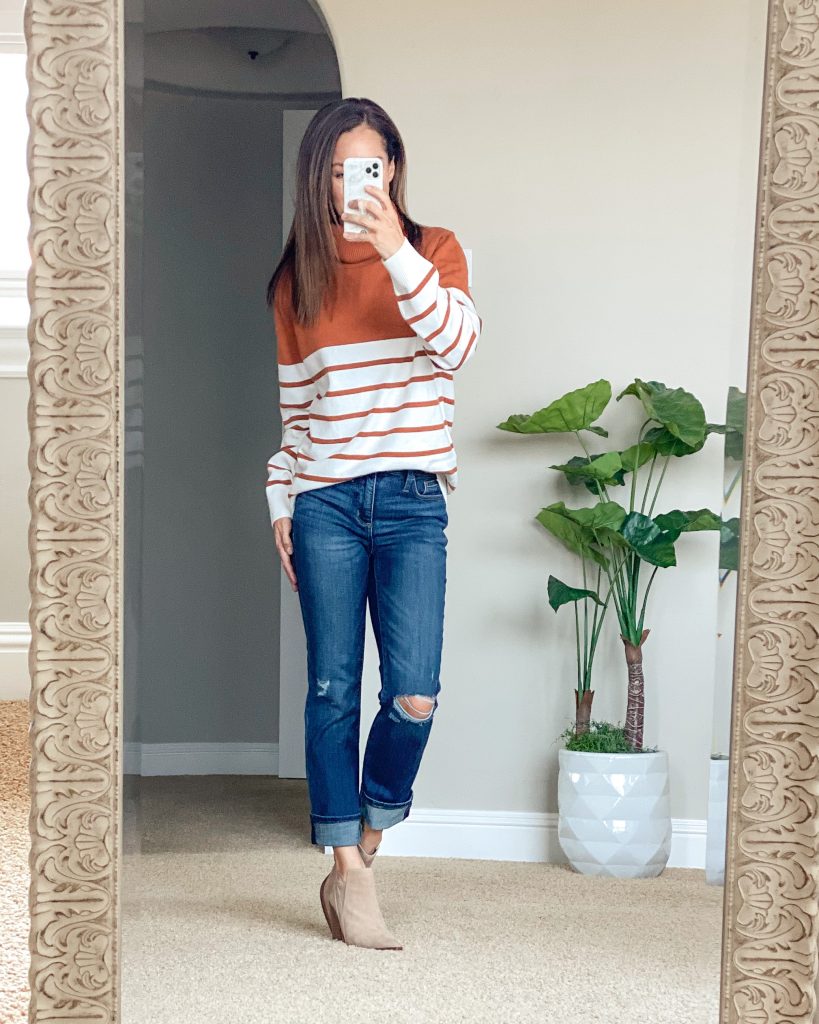 Hooded Lightweight Sweater
This sweater comes in several colors and it's so well made! It's perfect for the fall and spring transitions. It runs TTS, but if you want a looser fit then size up.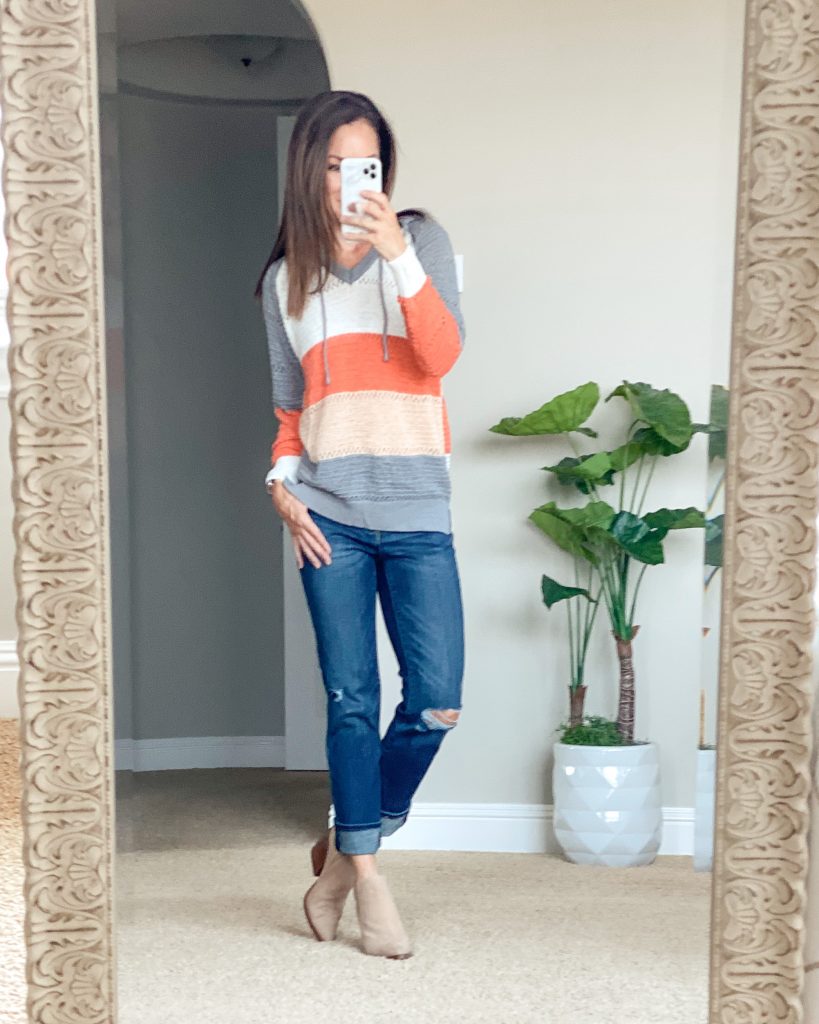 Balloon Sleeve Sweatshirt
This comes in a lot of colors and the perfect length for leggings! The sleeves really make this piece! It looks great with denim, too! Runs TTS. The denim shown is sold out.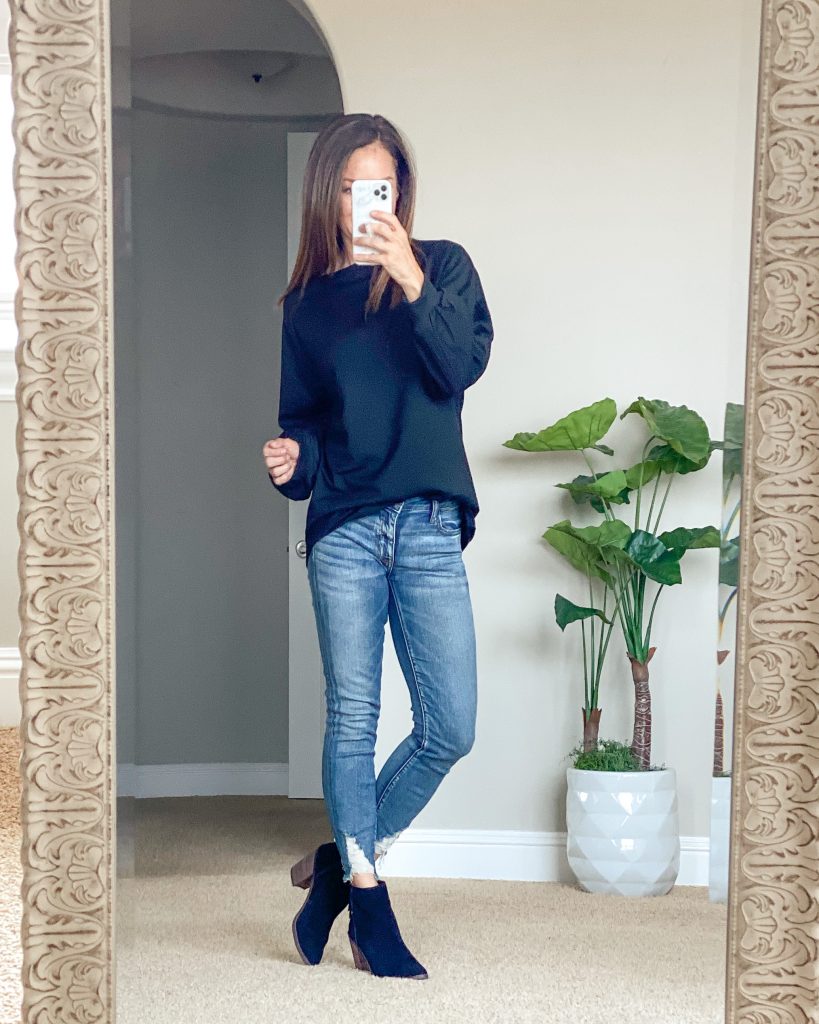 Great Basic Sweater
This sweater is perfect for everyday casual and it can even be worn to the office or for zoom meetings. Great with jeans or pants. Run tts, but if you want an oversized fit like the Amazon picture, size up.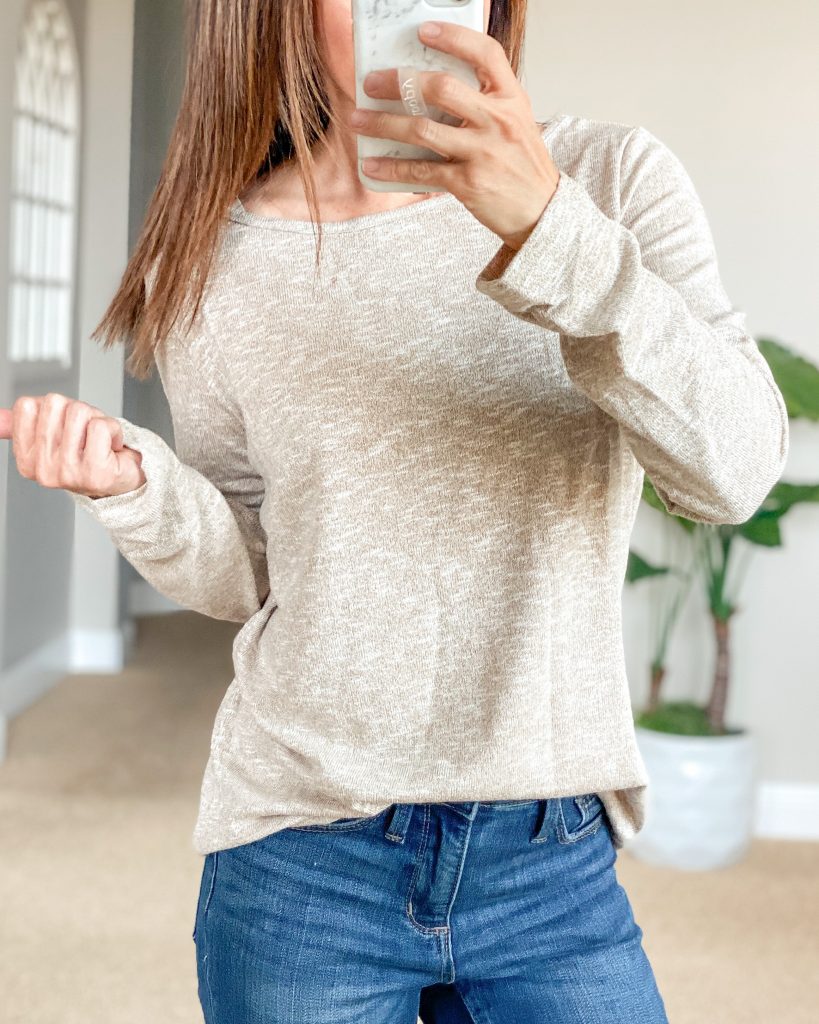 Be Kind
Oh, this sweatshirt is so good! It's so well made and perfect for all seasons. The message is perfection! Runs TTS. Denim sold out.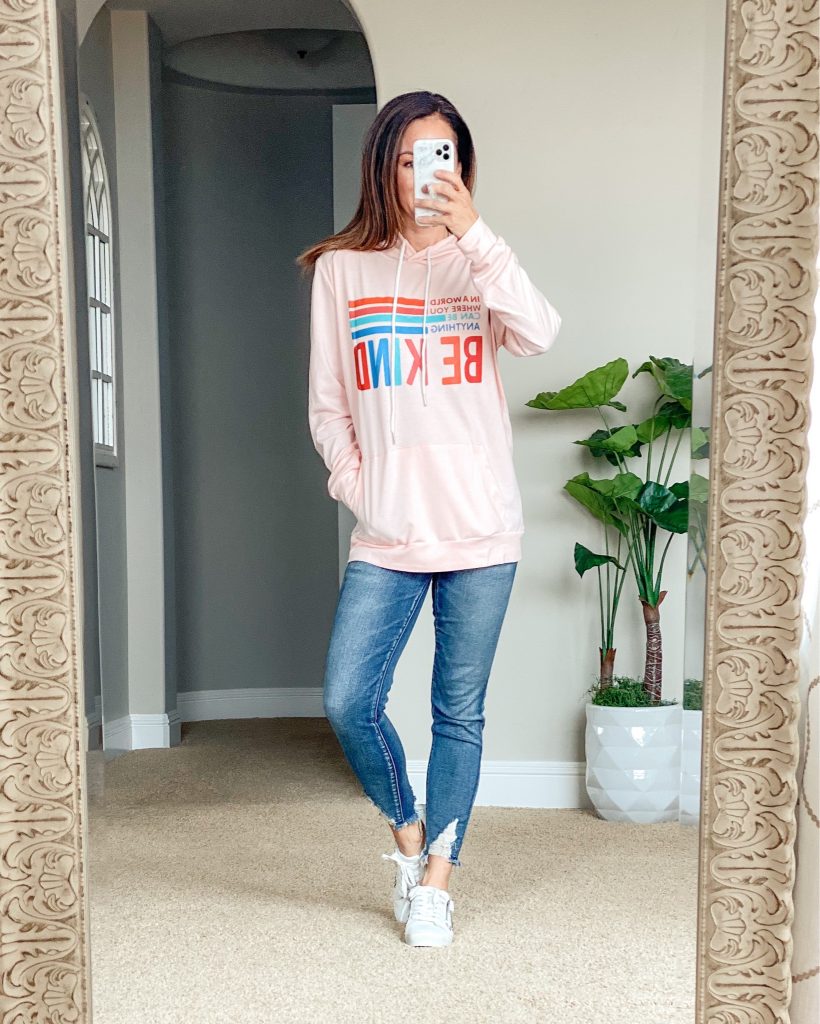 Hiking Pants & Cute Tank
Lightweight Quick-Dry Cargo hiking trek pants are so good! They remind me of REI quality! Water Resistant & UPF 50. Zipper Pockets, too! They run tts, but they are long, so if you are shorter keep in that in mind. They look great scrunched up at the Capri length.
This tank is one of my favorites and comes in a bunch of colors. The back is open with cute twist detail. The sports bra is also a fave. Both run tts.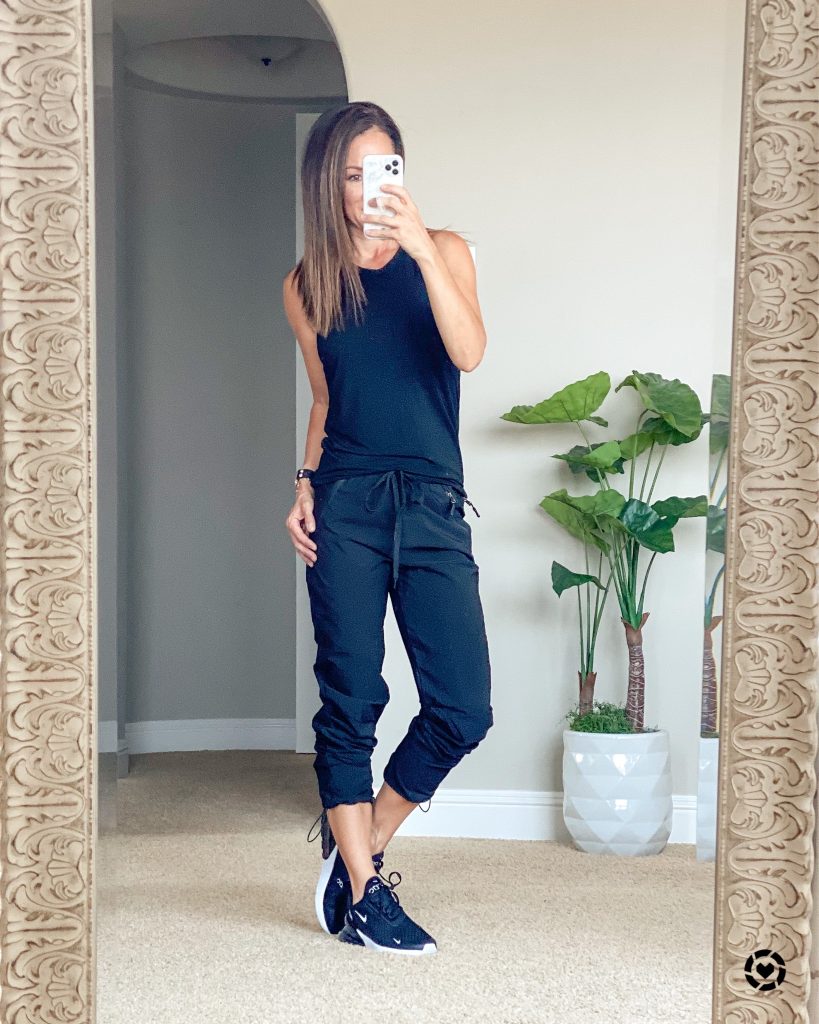 Cozy Fleece Zip-up Vest
If you love cozy, then you will love this vest! It's nice and long, so it will cover your waist and bum. It comes in a ton of colors and runs TTS. Great for athleisure or with denim.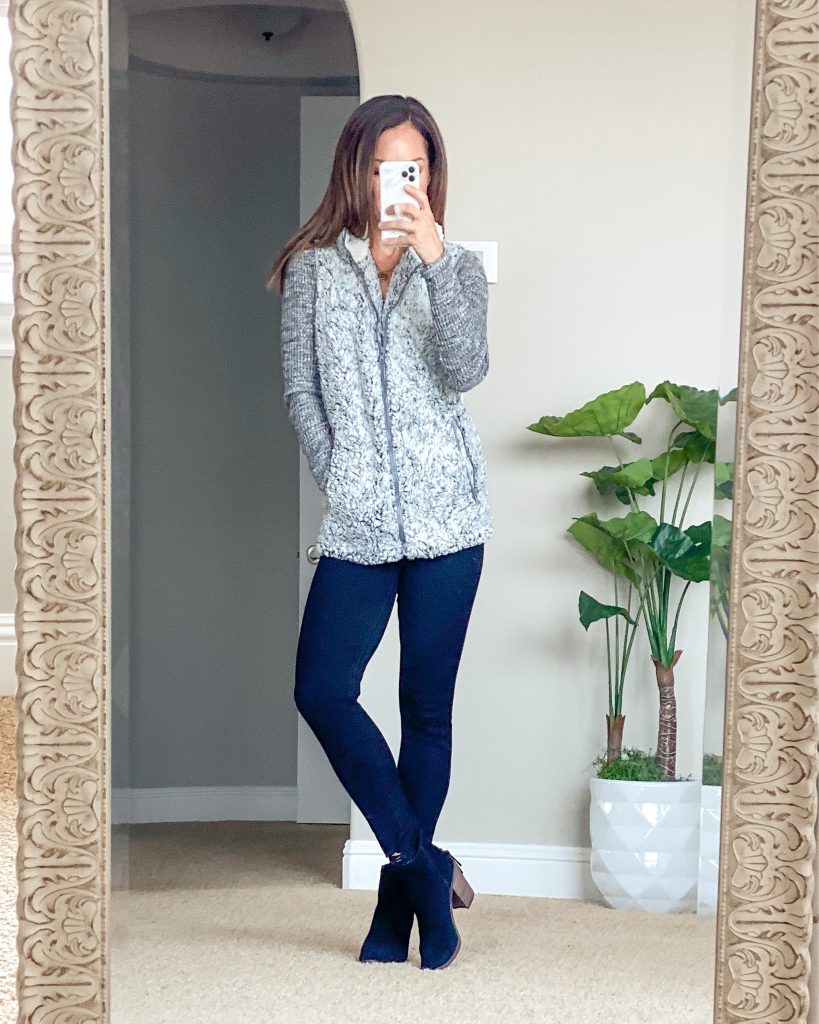 Pumpkin Lips Tee
This tee is so darn cute! It feels amazing, super soft, and great quality. Runs TTS and perfect for fall!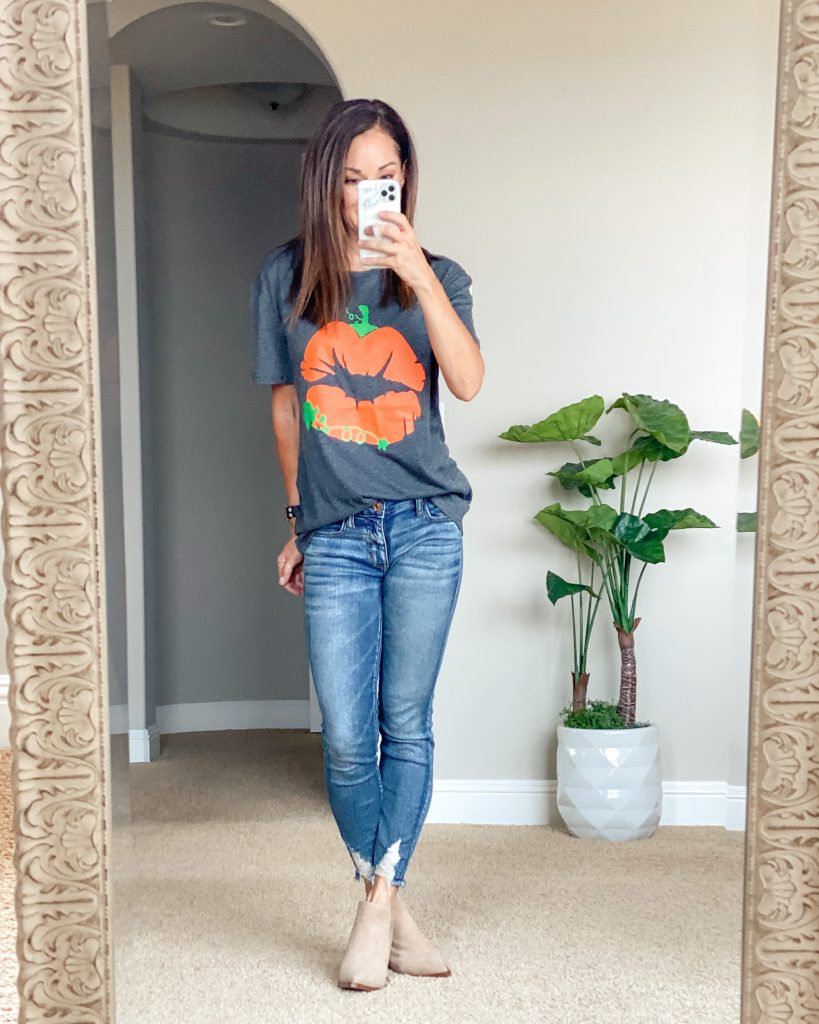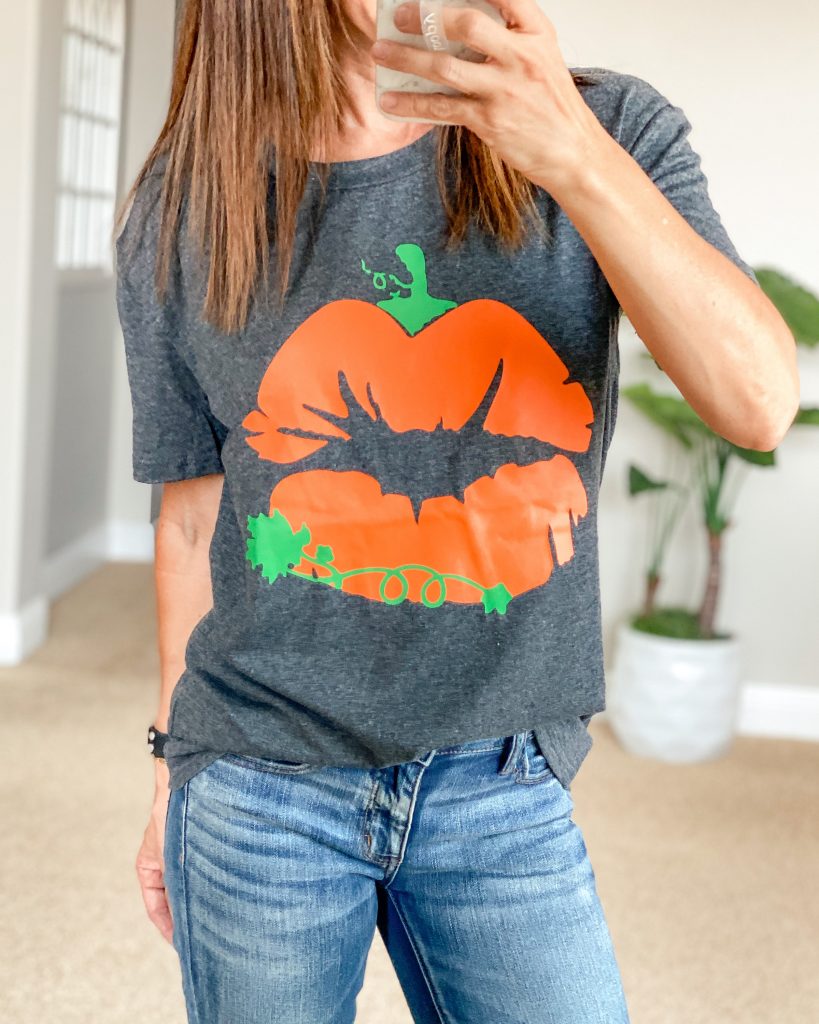 That's it for this roundup! What would you like to see in my next Amazon Fashion Haul? Please let me know in the comments below!