9 Affordable Target Fall Transition Fashion Outfits That You Need
Fall Fashion at Target is always my favorite! They always have the best pieces that are so similar to higher-end products that it makes it hard not to choose Target! Saving money is always nice!
*this post contains affiliate links which means that I make a small commission if you purchase using my links. This does not cost you any more, but it allows me to continue to do what I do and I appreciate you!
Mixing affordable pieces with higher-end pieces is a fabulous way to elevate your look. Just had a nice bag or jewelry to take your outfit up a notch or two or three!
The sweaters and denim are from Target and I sprinkled in some higher-end goodies. Target did not have any fall shoes in stock, so I added in the NSale booties to give you an idea of what should will work.

The Outfits
All of these pieces are sooo good! The jeans are a straight cut and are so similar to a pair that I picked up for $110 more! They run tts for this brand, which happens to run large generally. I size down from my normal size. Wear a 00.
The the sweater wrapped around my waist is the perfect color for fall!
The Ciao top is perfection! Soft and comfy, runs tts. Wearing an xs.

For this next outfit, I am wearing a pair of skinnies that are really comfy and the color is great! Runs tts and wearing 00 reg (I need the short).
The sweater is amazing! Super comfy and so pretty! Runs tts. I am wearing a small here and I need an xs. If you like this oversized look, then go up a size.
My shoes are from the NSale, but I also added a couple of less expensive options for you to choose from, but I can't attest to the quality of those.

This cozy sweatshirt comes in several colors and the joggers are selling out fast, so I added some Amazon options for you.
The shoes are from the NSale and they are super comfy with a terry cloth lining! Go up a 1/2 size.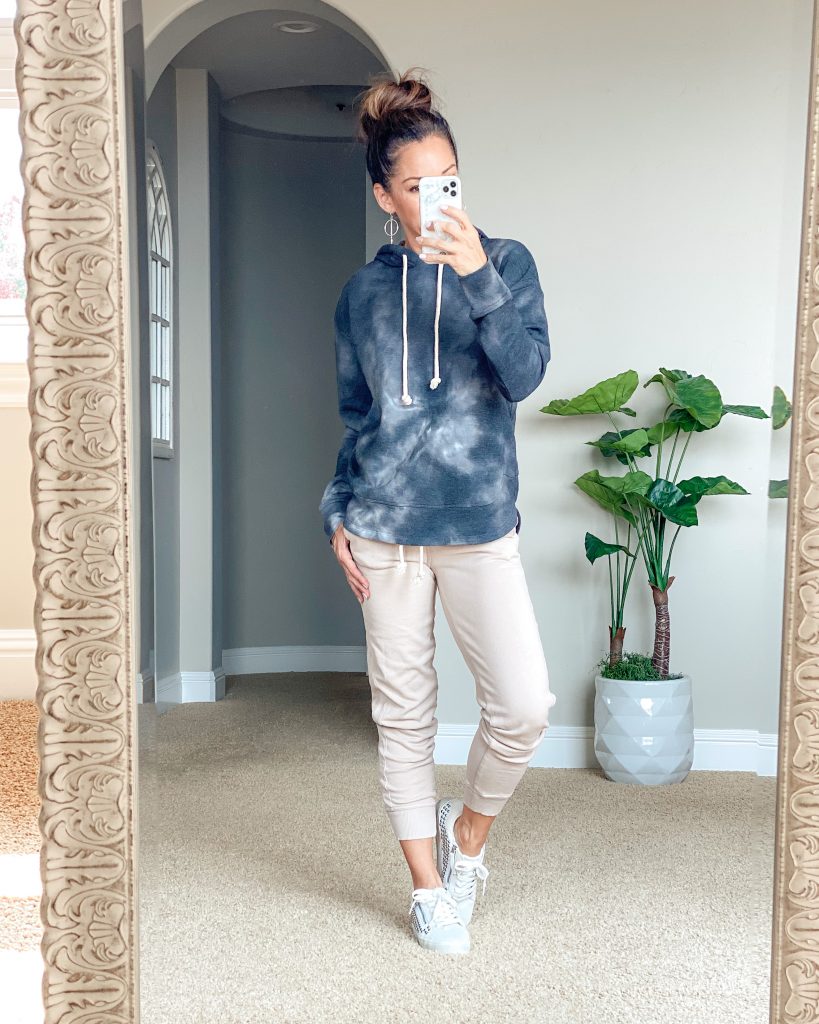 This waffle knit top is great! It has a hood which makes it even cuter! Go up a 1/2 size because it's junior sizing.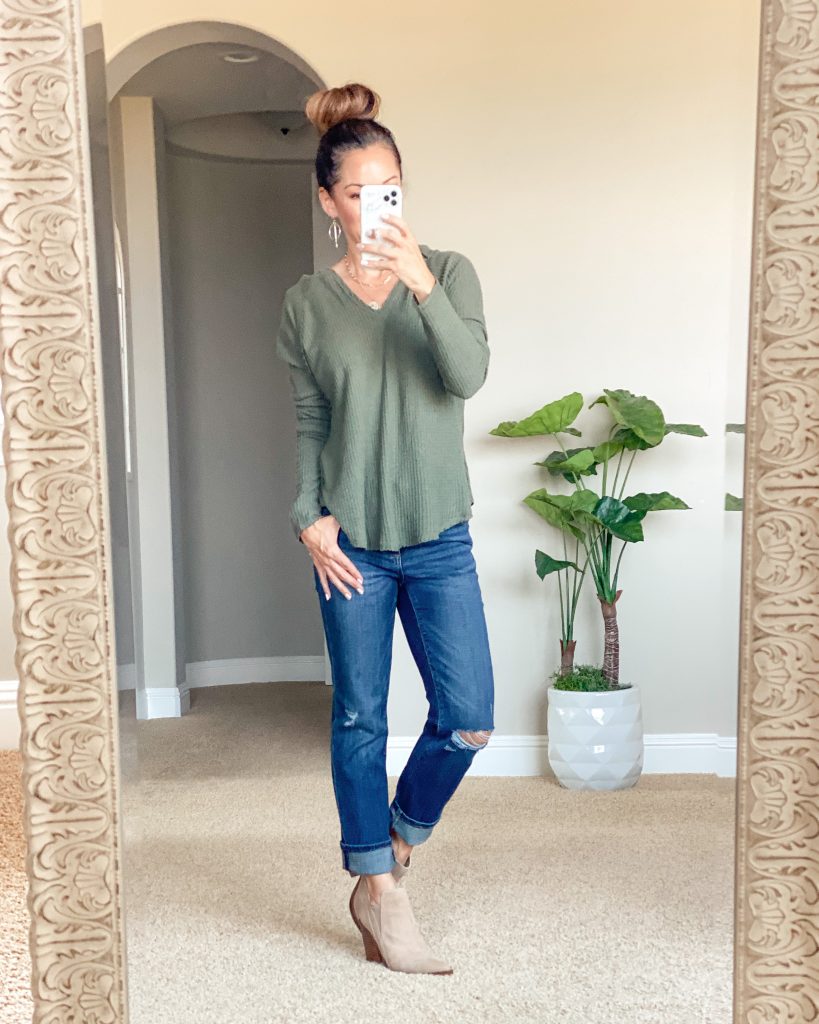 These have to be the softest jammies that I have ever felt! They are sooo soft! Comes as a set and runs tts. The bottoms are leggings style, so if you like them looser you can try to size up.
I added slippers from Amazon Prime that are just like mine with amazing reviews!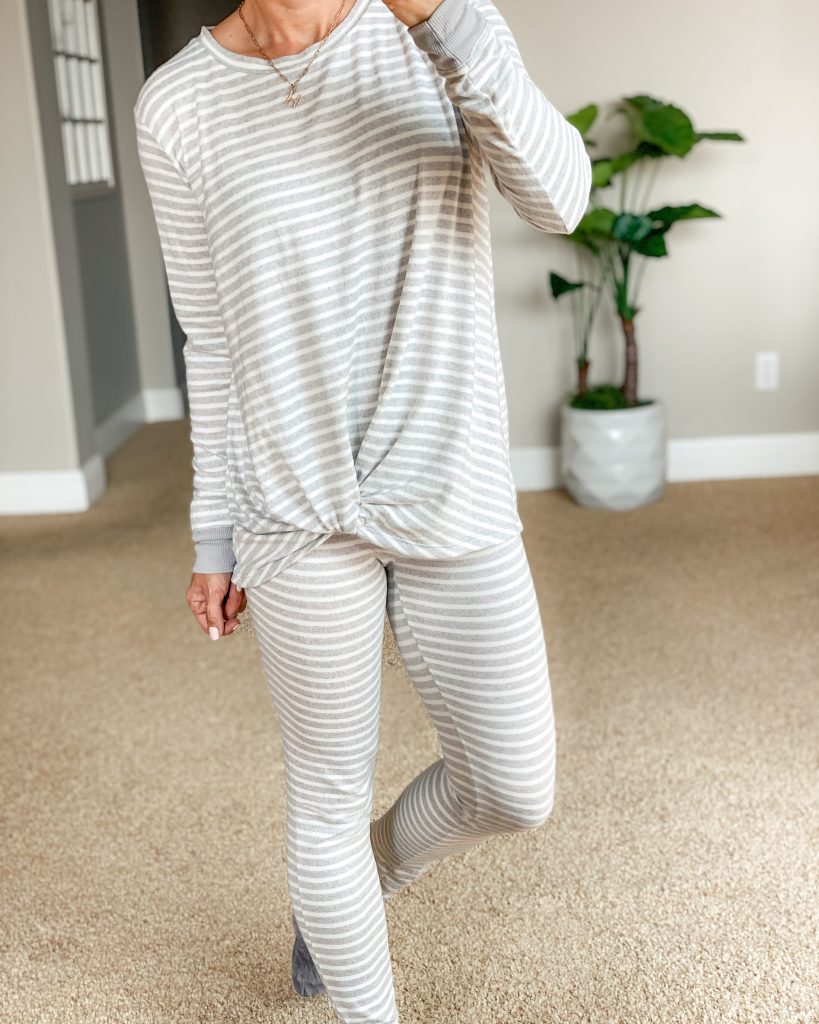 Basic Staples
These are a must have! You can wear them alone, layer them, use like a lightweight layer like a cardigan, or wrap around your waist. I own all three colors! They are must have!

New Addition!
I found some new sweaters after I posted this, so I thought I would add them! They are too good not to share!
The left two run oversized, so go with your normal size. I am wearing the small and I need to go with my normal size of xs. The right sweater runs tts. I am wearing a small, so if you want a looser fit like this, then go up one size.

Flatlay Outfit Inspo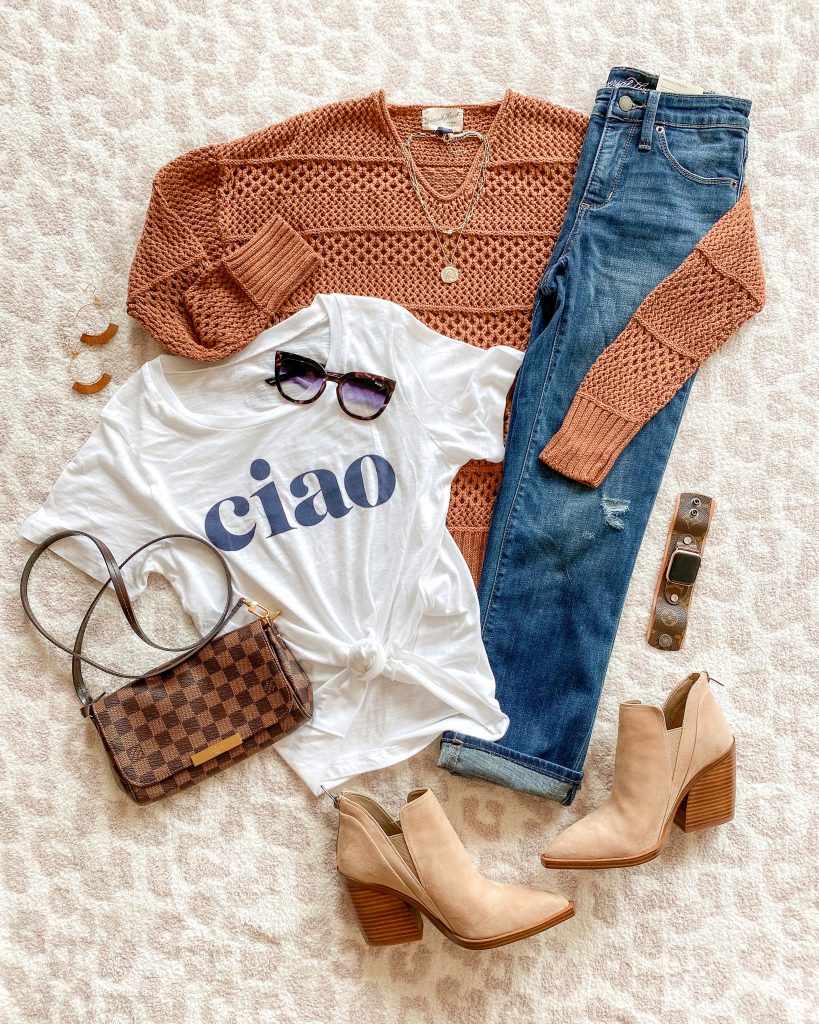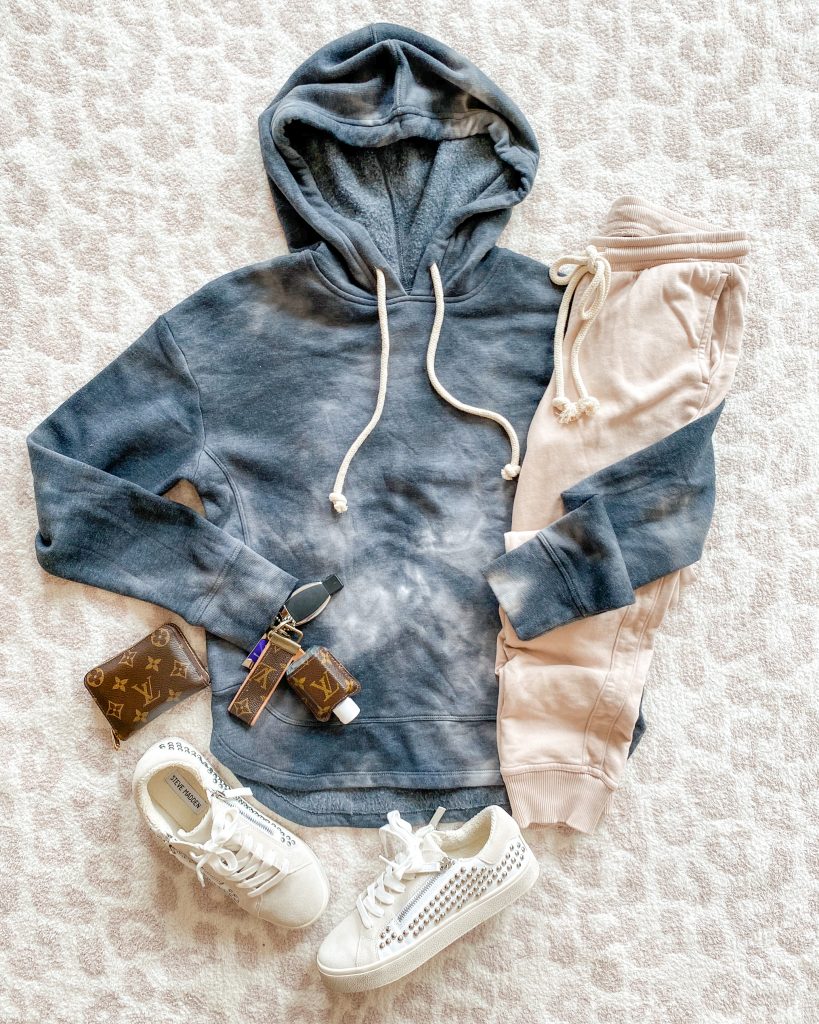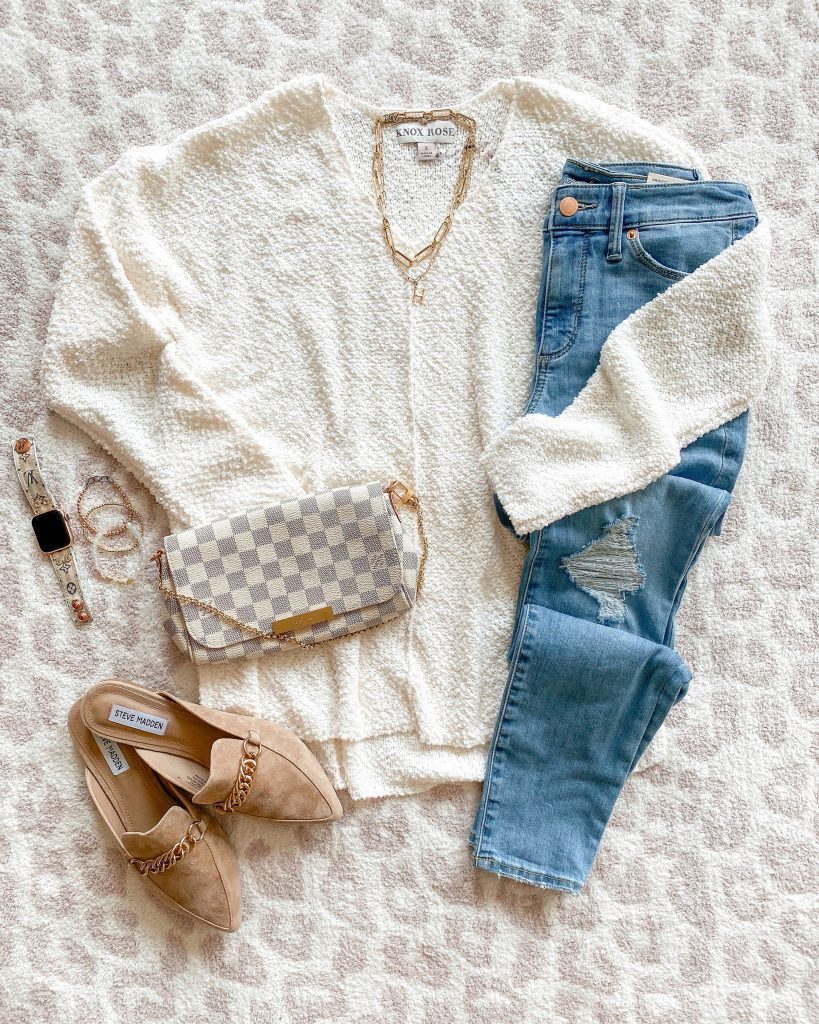 Do you love any of these options? Make sure to let me know if you get anything!
Thank so much for being here and using my links! It means so much to me!