The Perfect Beach Vacation Fashions You Need!
Who else is ready for a vacation? I am! I know a bunch of you are traveling somewhere warm for Spring break that is right around the corner. As the weather is starting to slowly change, people are just itching to get to the beach. With our busy schedules, finding time to shop for vacation is not always easy to do. No need to worry because I have compiled a whole list of my go-to beach vacation fashions. I have swimwear, cover-ups, dresses, and more! Perfect for any occasion on your trip! Let me know what your favorite vacation fashions are!
Shop more Spring Fashions HERE!
**This post contains affiliate links. All opinions are my own and do not cost buyer more money. Thank you for supporting me!**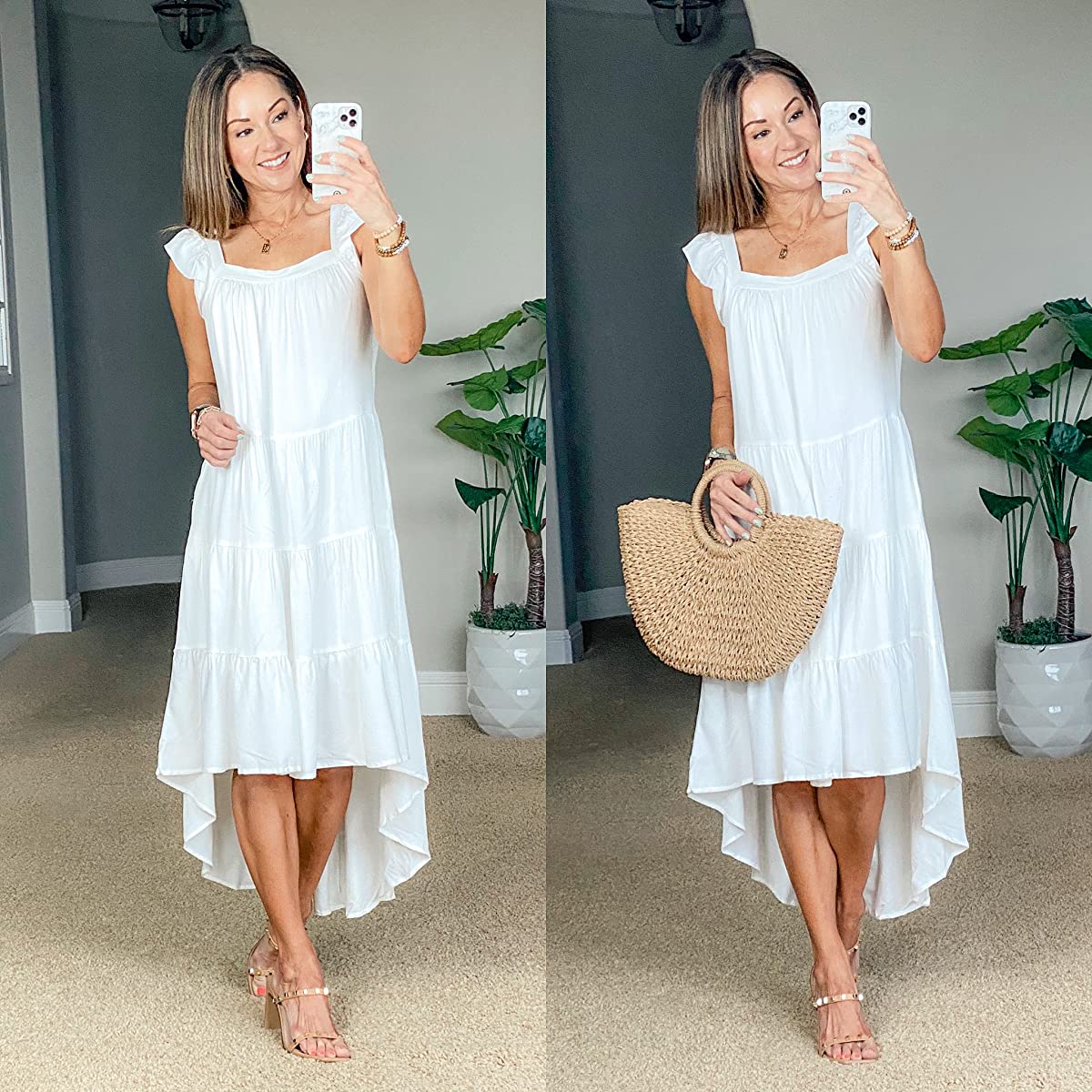 Vacation Style | Rompers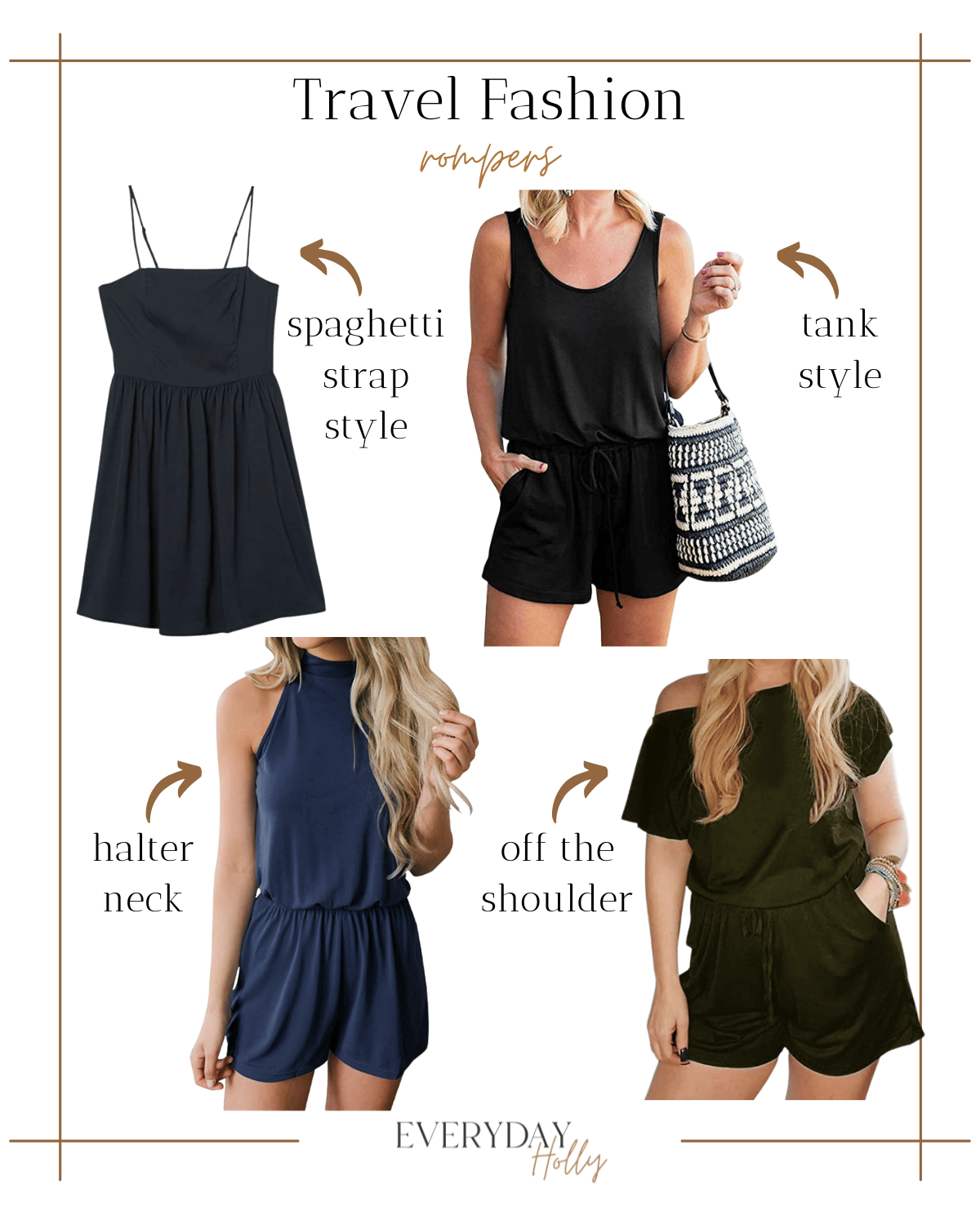 Spaghetti Strap Romper XS | Tank Romper S | Halter Neck Romper S | Off the Shoulder Romper S
I love rompers for the Spring time because they are so easy to wear, lightweight and stylish. One of my favorite things to look for when finding a romper is the different neck styles. This helps the outfits to look different and it's just fun to change up the look! From spaghetti strap to off the shoulder, these rompers are all under $40!!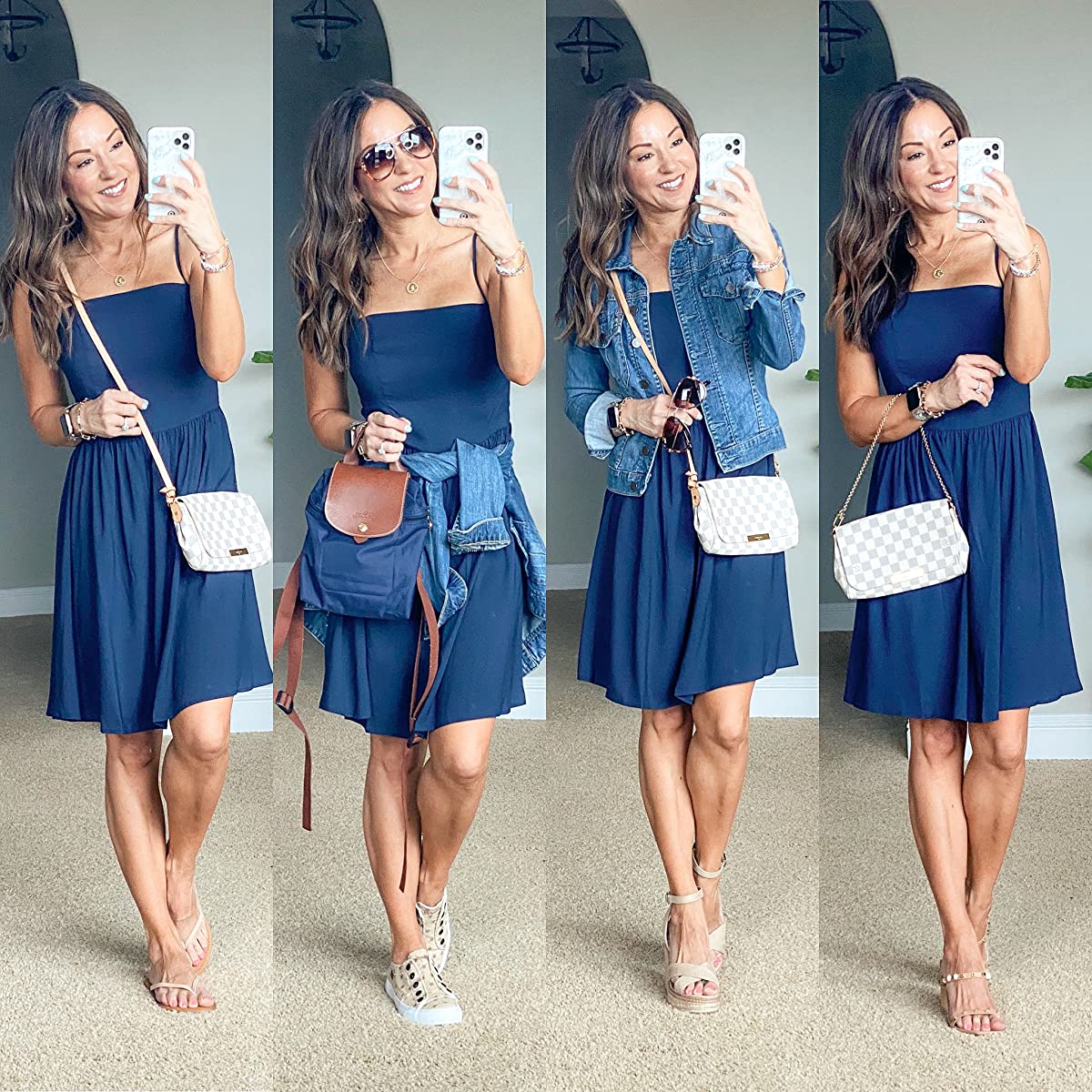 Studded Heels | White Crossbody Bag | Sunglasses

Vacation Style | Dresses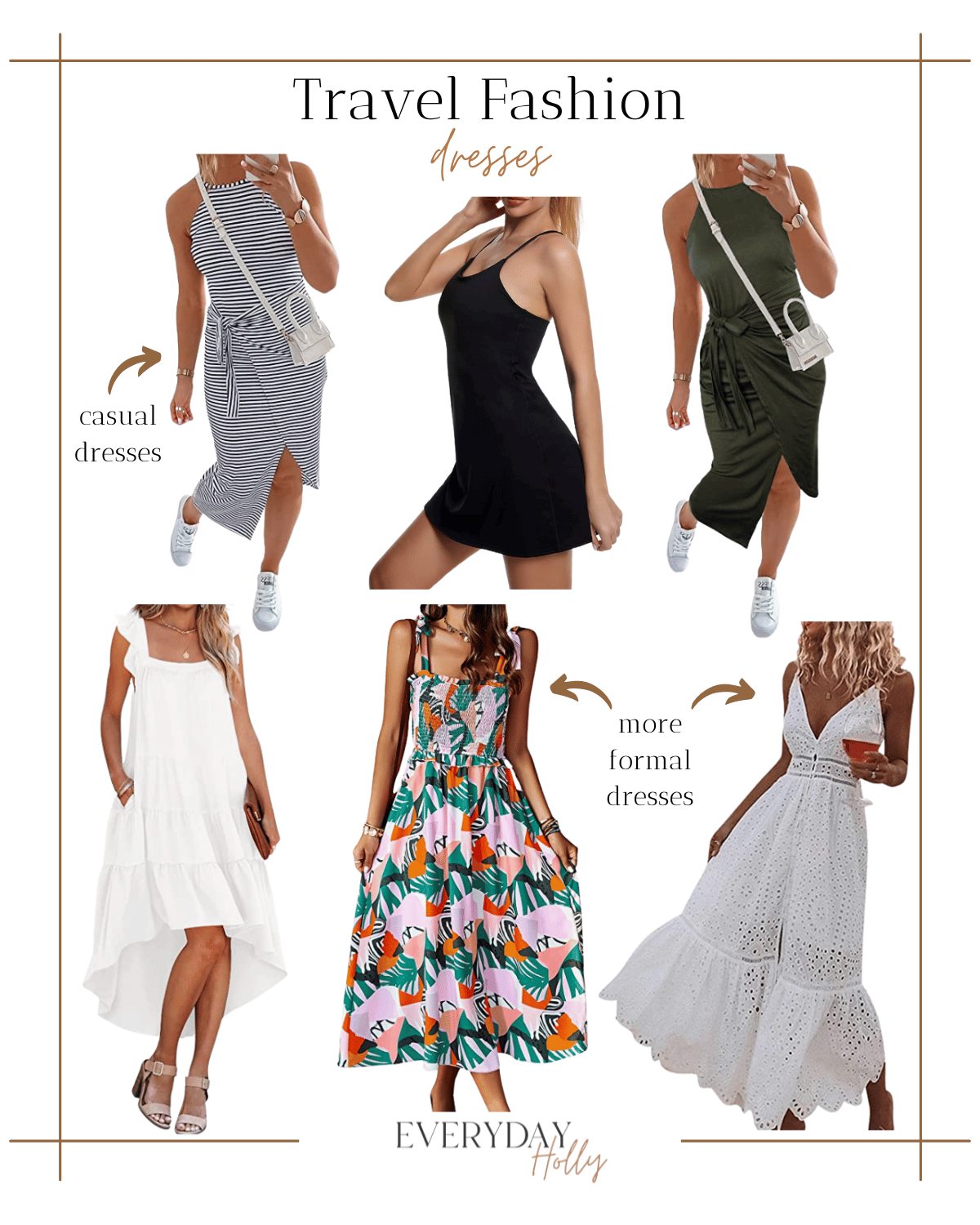 Striped Wrap Dress S (18% off + 25% off coupon) | Golf Dress XS (34% off + 20% off coupon) | Green Wrap Dress S (18% off + 25% off coupon) | White High-Low Midi Dress S (8% off + 15% off coupon) | Floral Shoulder-Tie Dress S (10% off coupon) | White Lace Dress size 0 (33% off)
Every single one of these dresses are on sale right now! You do not want to miss out on snagging these before it's either sold out, or the sale is gone. These wrap dresses are perfect for an everyday style out exploring the town! They are very lightweight and super comfortable. I like to wear these with sandals or sneakers for exploring the city that you may be visiting. At night you can elevate your look by throwing on these midi and maxi dresses, which are perfect for a sunset dinner. I took the white lace dress with me to my trip to Hawaii last year and it was one of my favorite outfits!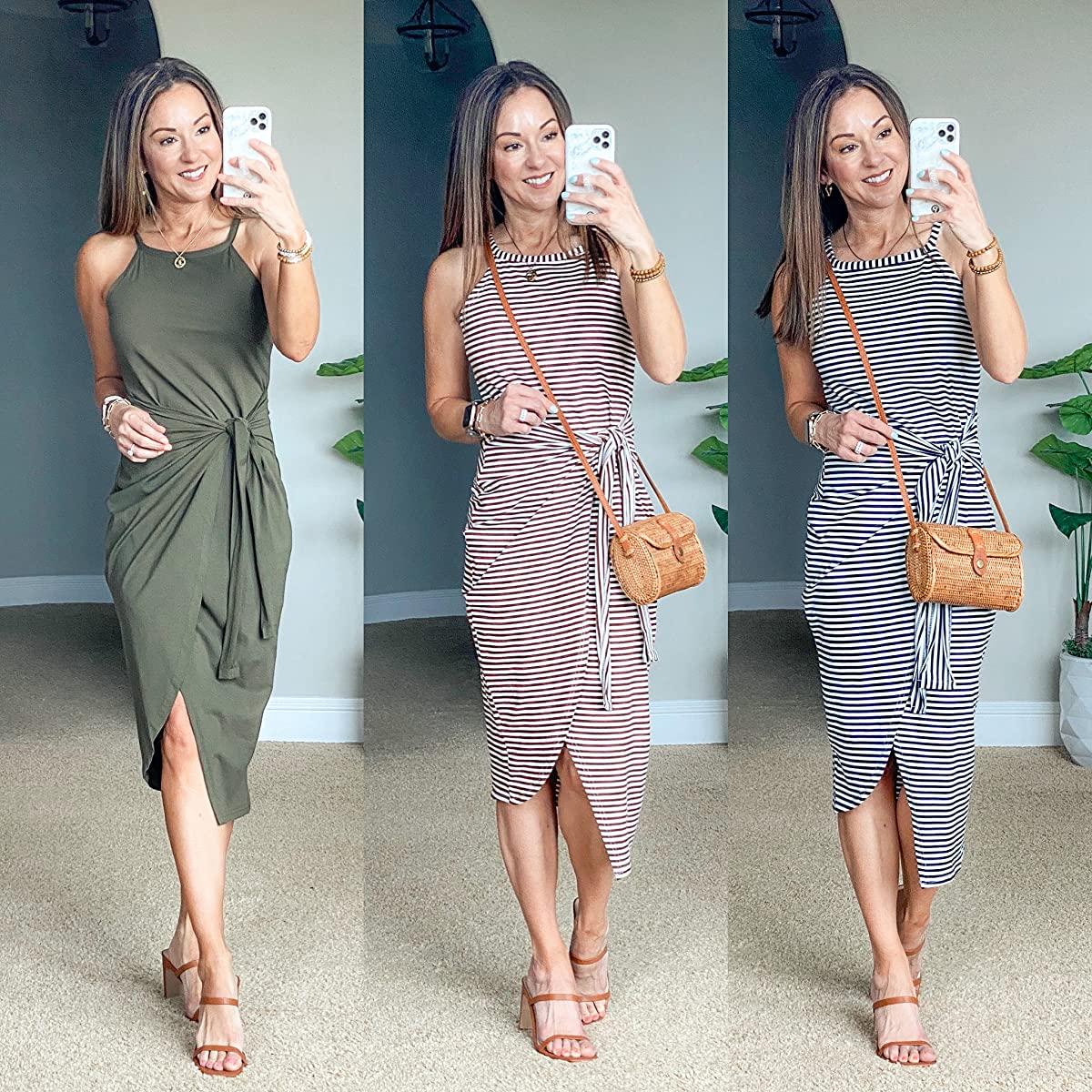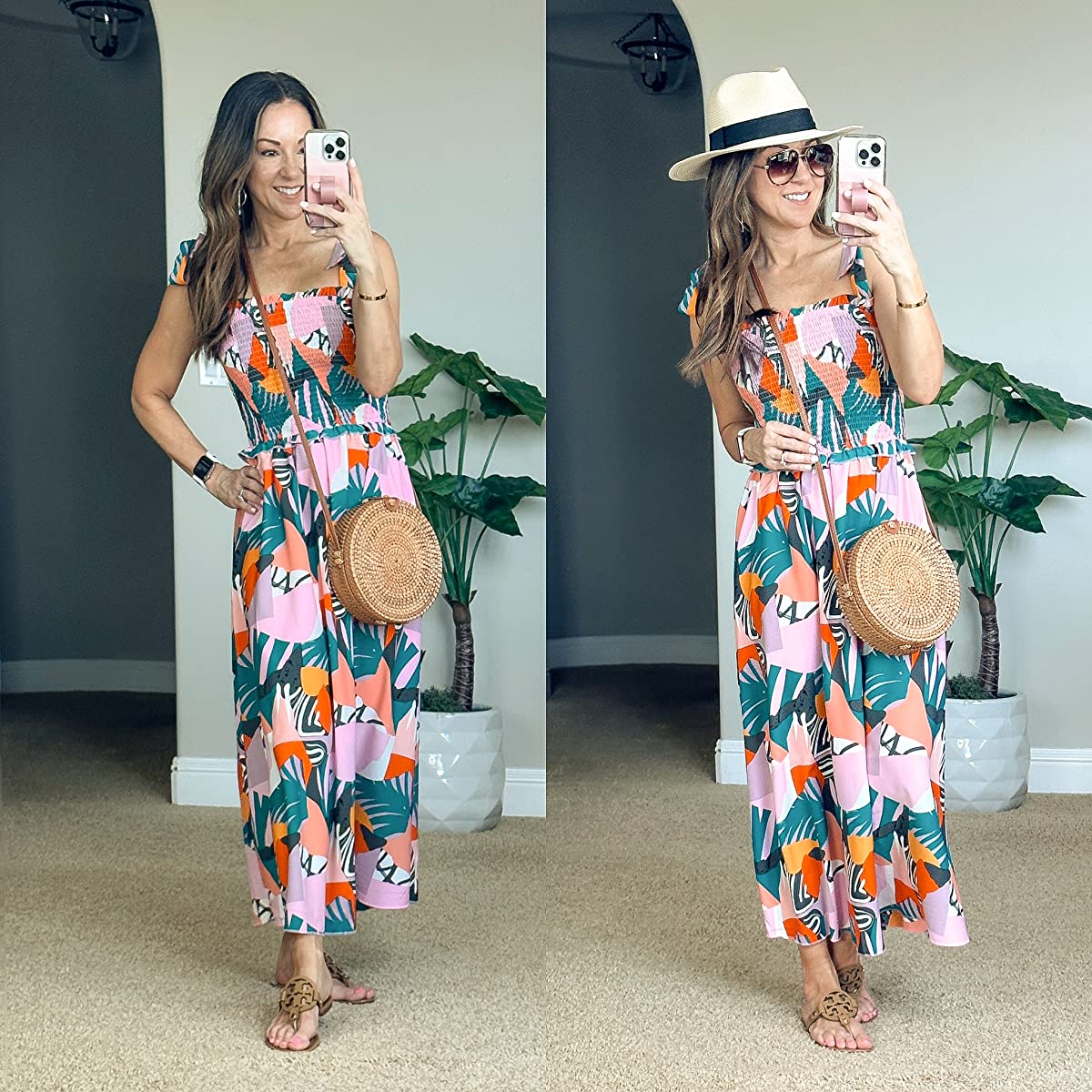 Vacation Style | Swimwear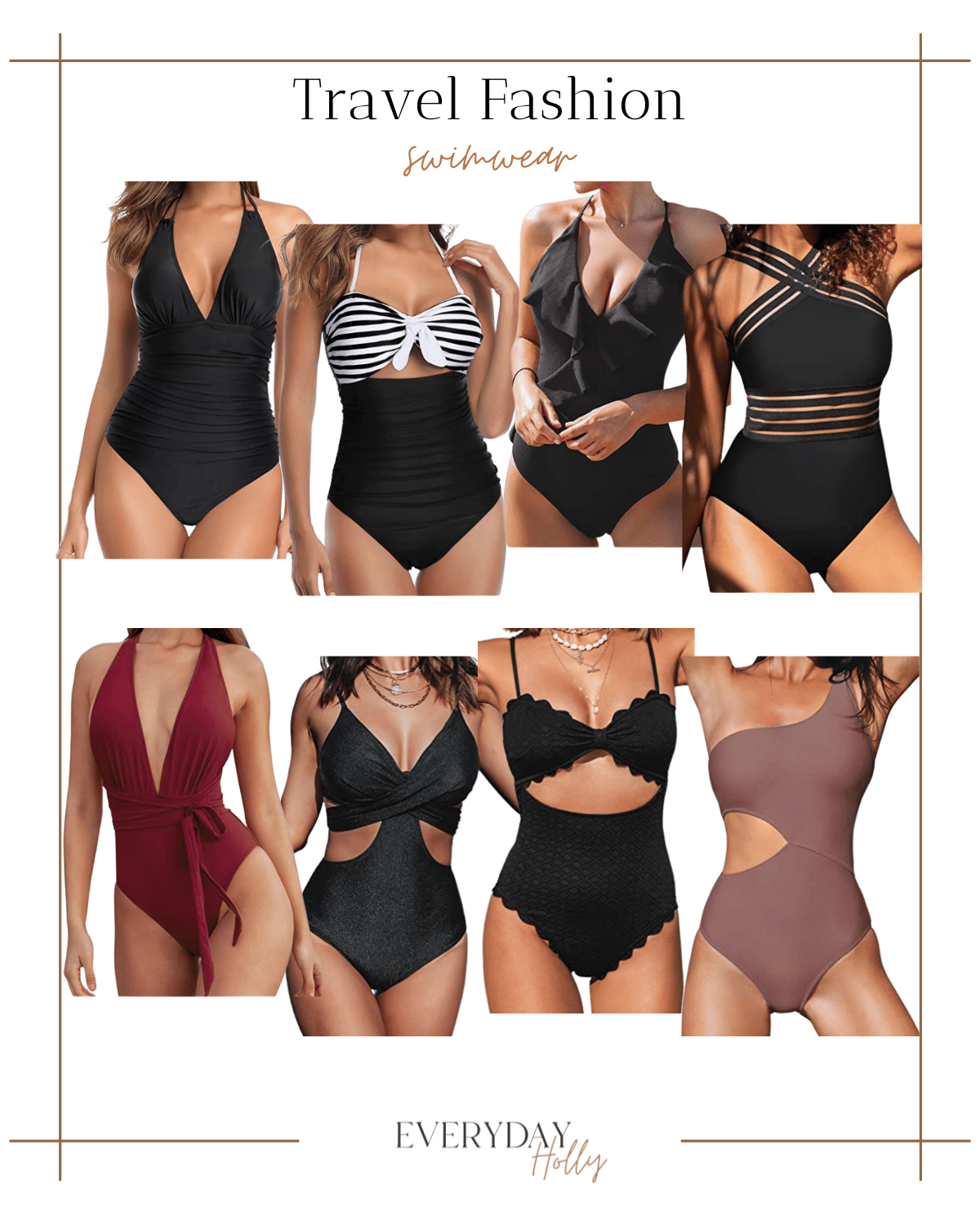 Black V-Neck Bathing Suit S (17% off) | White and Black Striped Bathing Suit S | V-Neck Ruffle Bathing Suit S | Criss-Cross Sheer Lined Bathing Suit size 0-2 | Deep V-Neck Tie Bathing Suit S | Black Criss-Cross Cut Out Bathing Suit S | Scallop Trim Cut Out Bathing Suit S | One Shoulder Side Cut Out Bathing Suit S
These are my favorite swimsuits! I took all of these to Hawaii last year and got so many compliments. One-piece swimwear is my favorite because it shapes, fully covers, while also adding a little sass with cutouts, and deep V-necks. There are so many different styles you can choose from and the best part is, NONE of these swimsuits are over $40!! You get such a steal for these swimsuits and they do not cost a fortune. The quality is great and does not tear easily. Perfect for your beach vacation soon!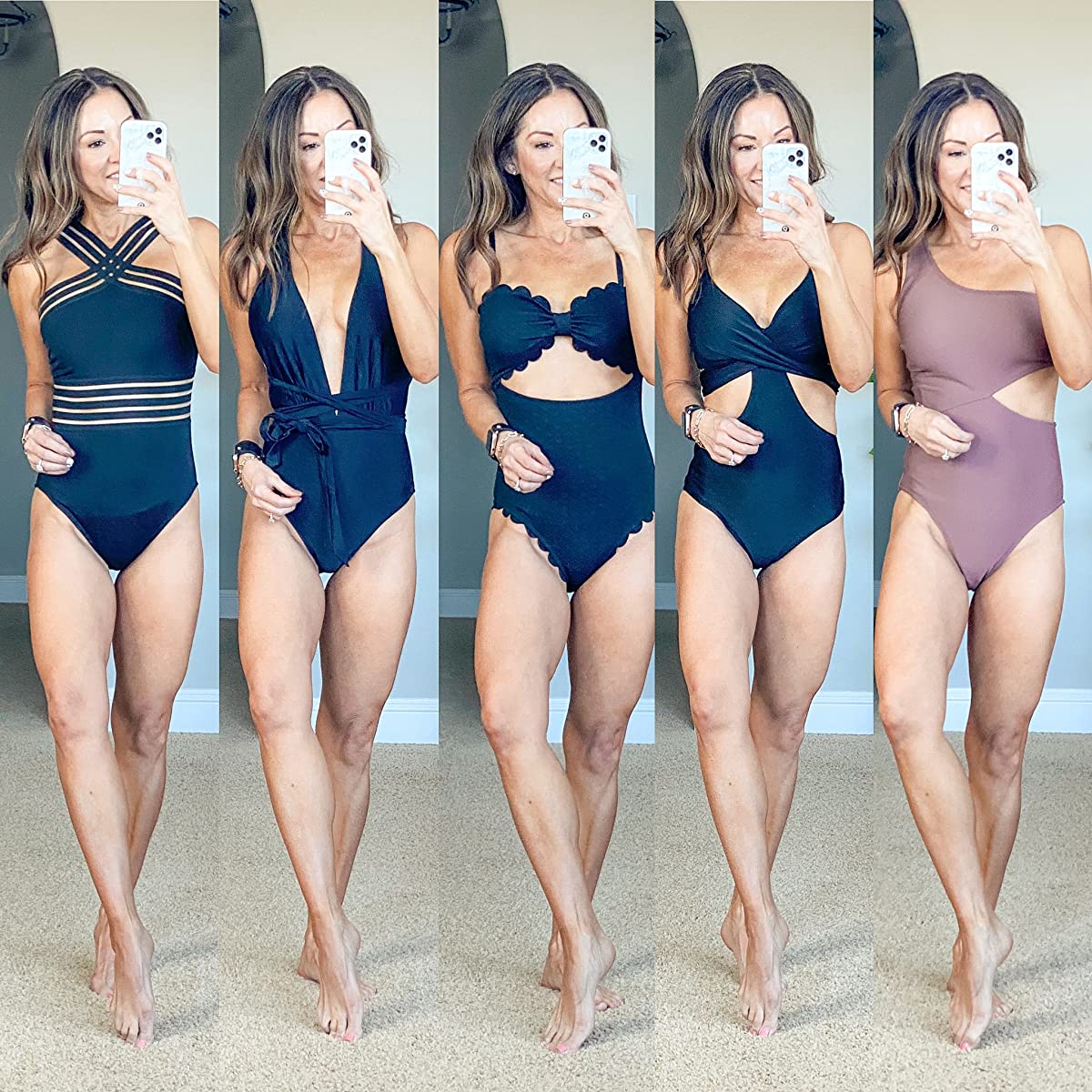 Vacation Style | Cover-Ups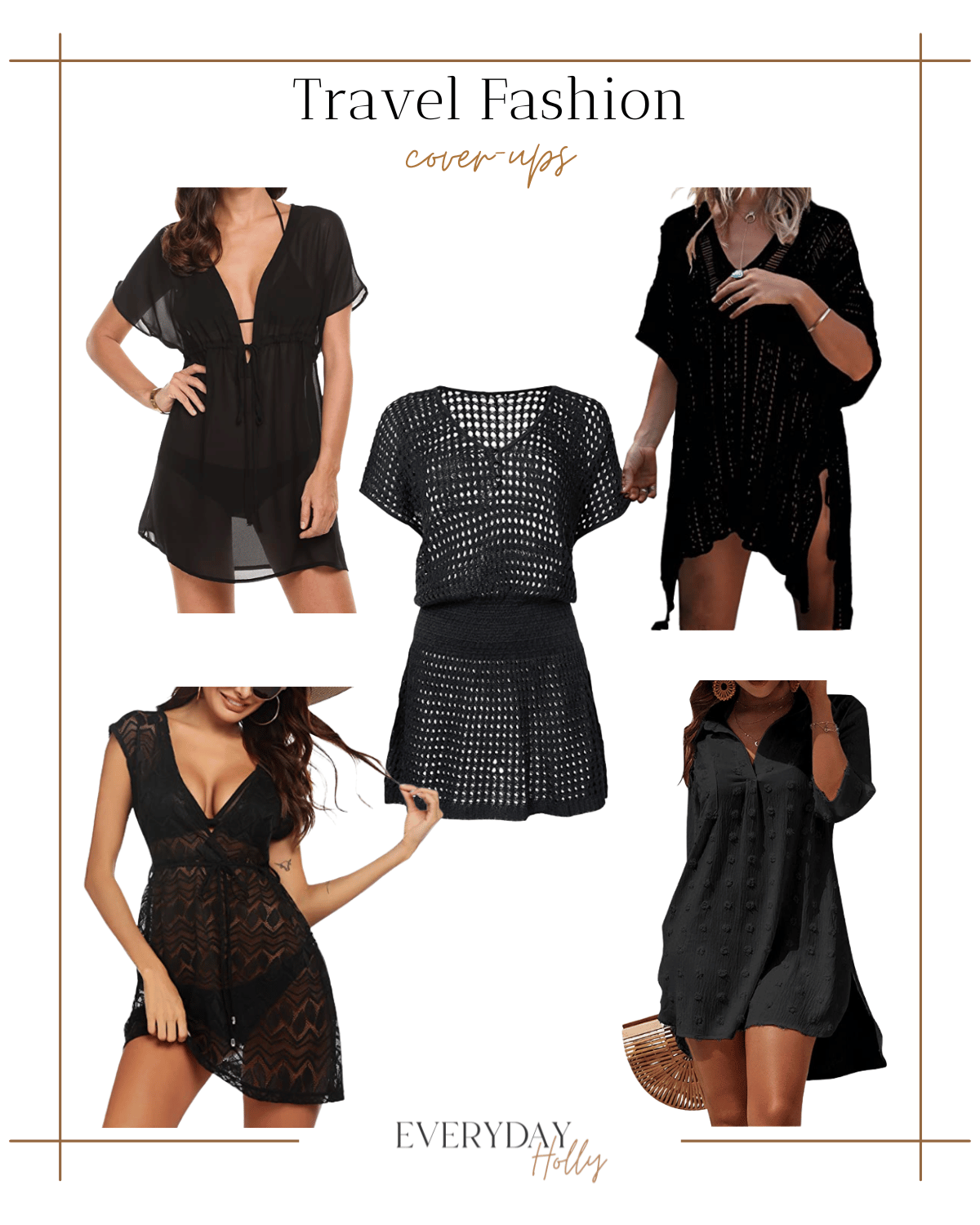 Black Sheer Cover-Up S | Crotchet Knit Cover-Up S | Asymmetrical Black Knit Cover-Up S (9% off) | Black Lace Tie Cover-Up XS (5% off coupon) | Black Mid-Sleeve Cover Up S
Need some cute cover-ups to head down to the pool! These black ones are my favorite because they are lightweight and you feel more comfortable having coverage walking around the hotel or resort. Plus, they are super cute on and look like mini dresses heading to the beach! Almost all of these cover-ups are under $30 which is super affordable!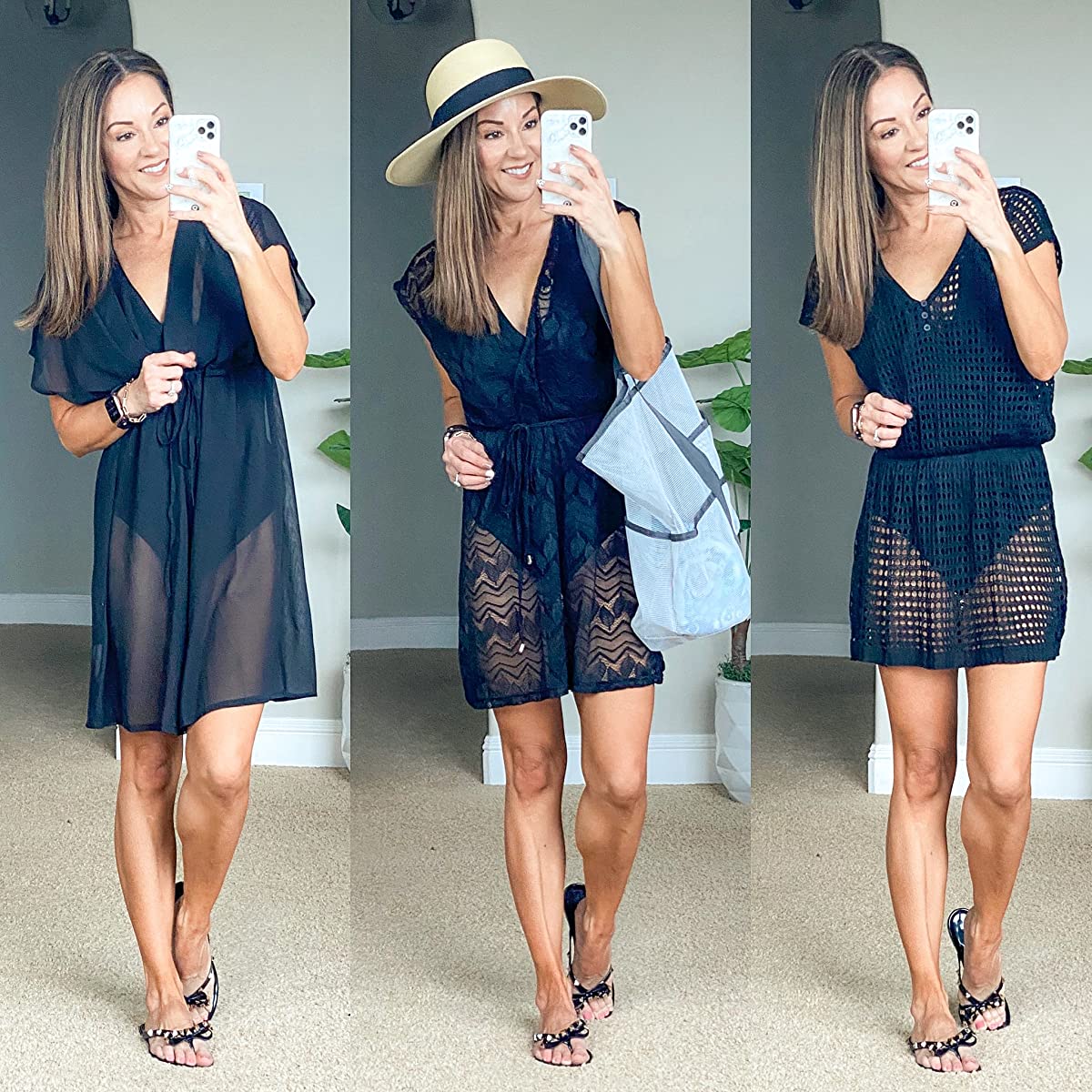 Accessories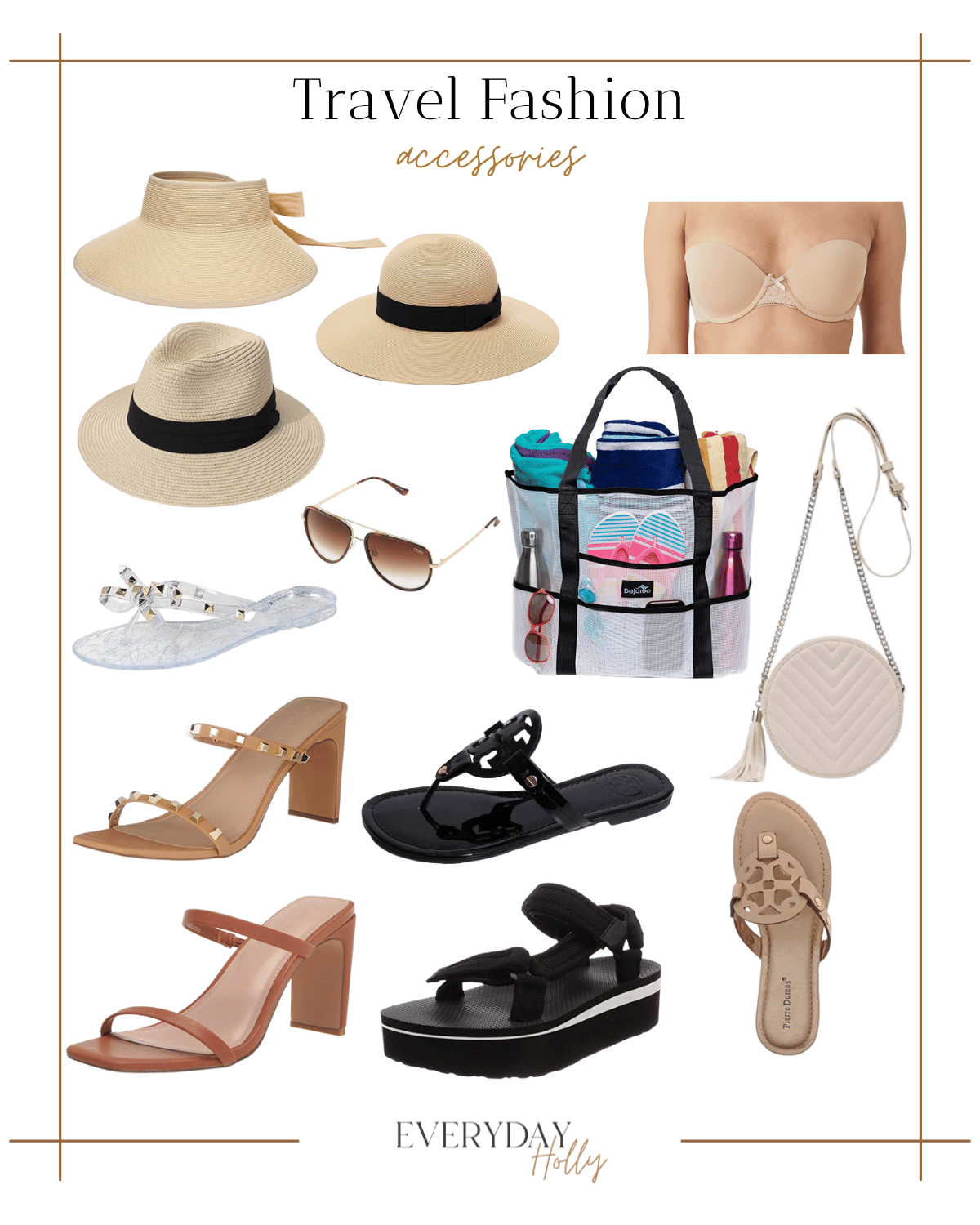 Tan Tie Straw Hat (44% off) | Tan Straw Floppy Hat with Black Band | Straw Hard Brim Hat with Black Band (17% off) | Strapless Bra (37% off) | Quay Sunglasses | White Beach Bag | White Crossbody Bag (40% off) | Clear Studded Sandals (63% off) | Tan Studded Heels | Tory Burch Sandals (23% off) | Brown Strap Heels | Platform Sandals | Tory Burch Look-alike Sandals
Need accessories to help complete all your looks on vacation? I got you! These straw hats are my favorite for lounging on the beach or by the pool. It blocks the sun from your face and are super cute. You can never have enough shoe options on a trip. I recommend having a couple pairs of sandals, heels, and stylish flats that can go with your more dressier styles. Never forget a good strapless bra! This is a must-have in general but you will want one on vacation as a bunch of fashions are strapless!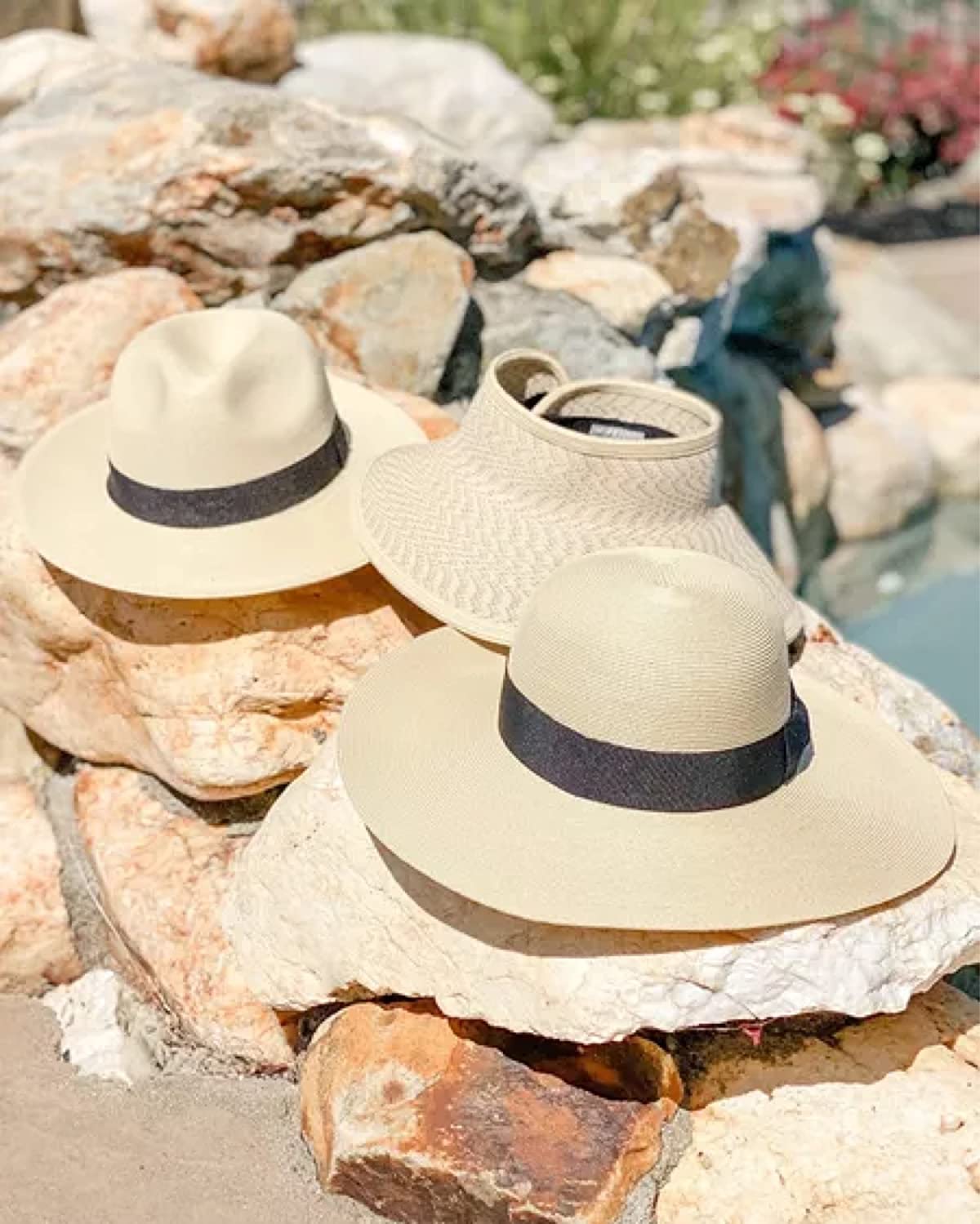 Self Tanning Essentials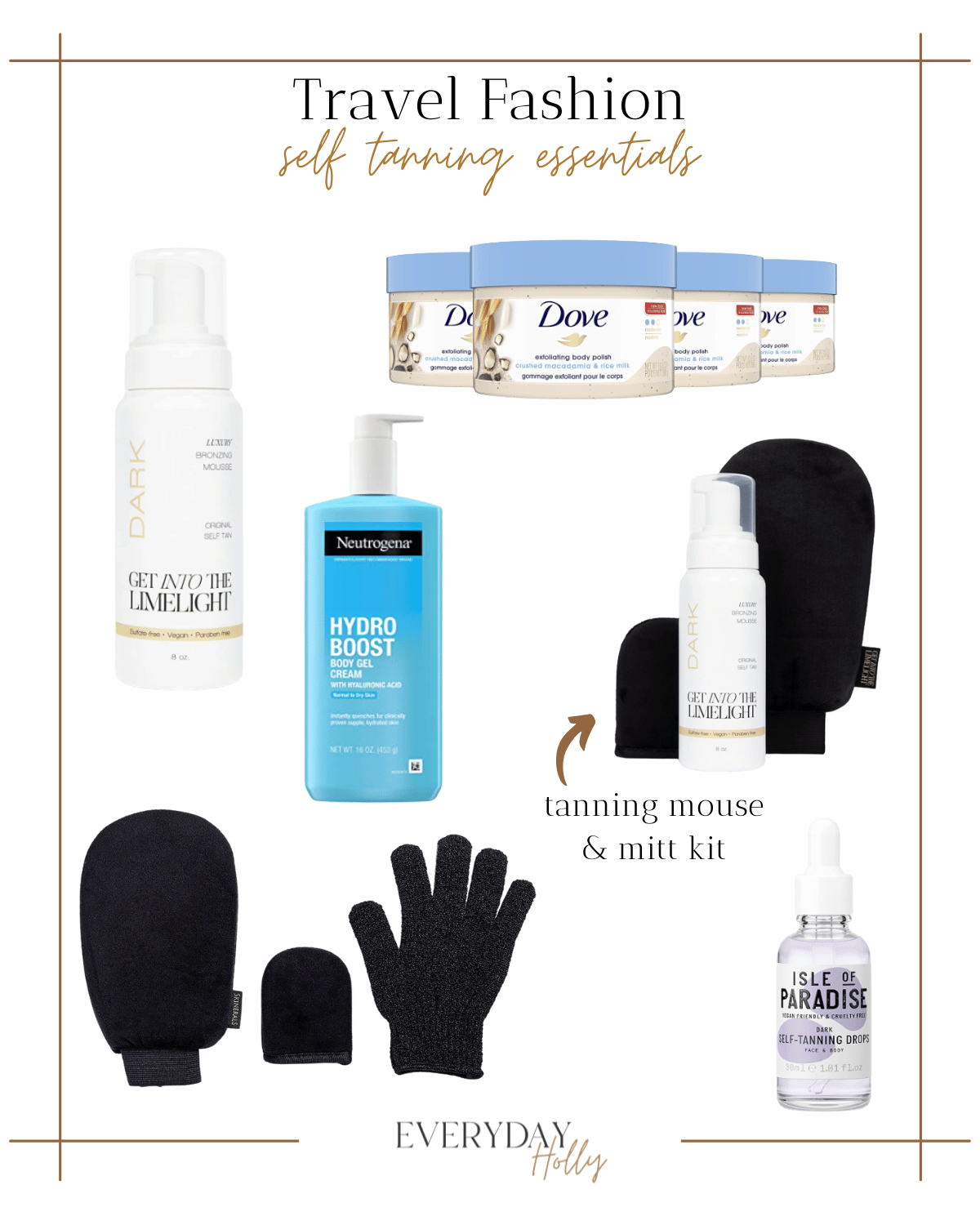 Get Into the Limelight Self Tanner | Dove Body Scrub | Neutrogena Body Lotion | Self Tanner and Mitt Kit | Exfoliating Mitts (46% off) | Isle of Paradise Self Tanning Drops
These are my go-to self tanning essentials to keep a healthy glow all Spring and Summer long! I love taking these items with me on vacation, so you can reapply and refresh your tan throughout the week. If you have never self tanned before, you first must exfoliate. Get rid of all dry, dead skin so you have a fresh smooth base! After a couple days, continuously apply lotion to keep your skin moisturized and it helps keep your tan alive.

Shop More Vacation Fashions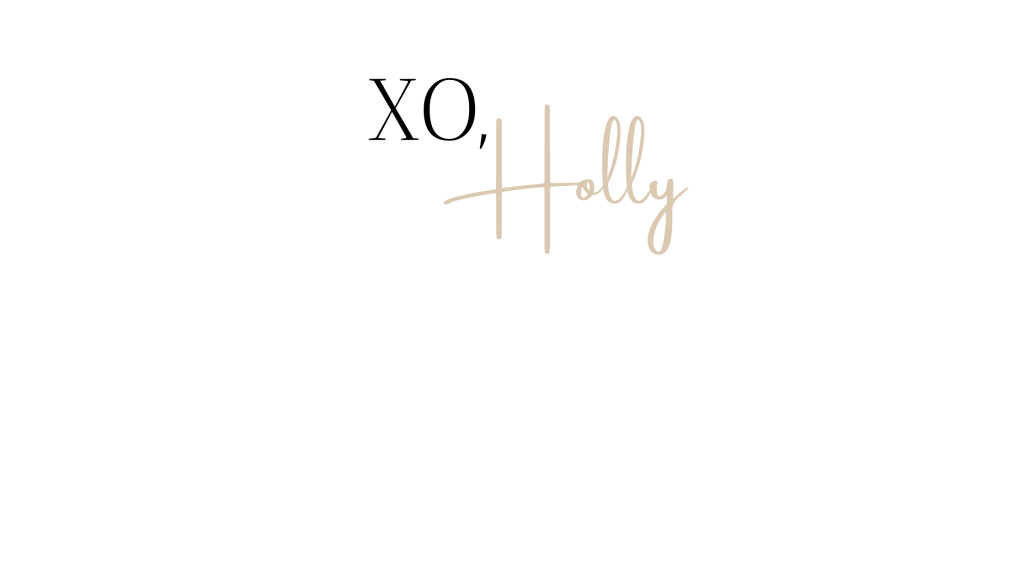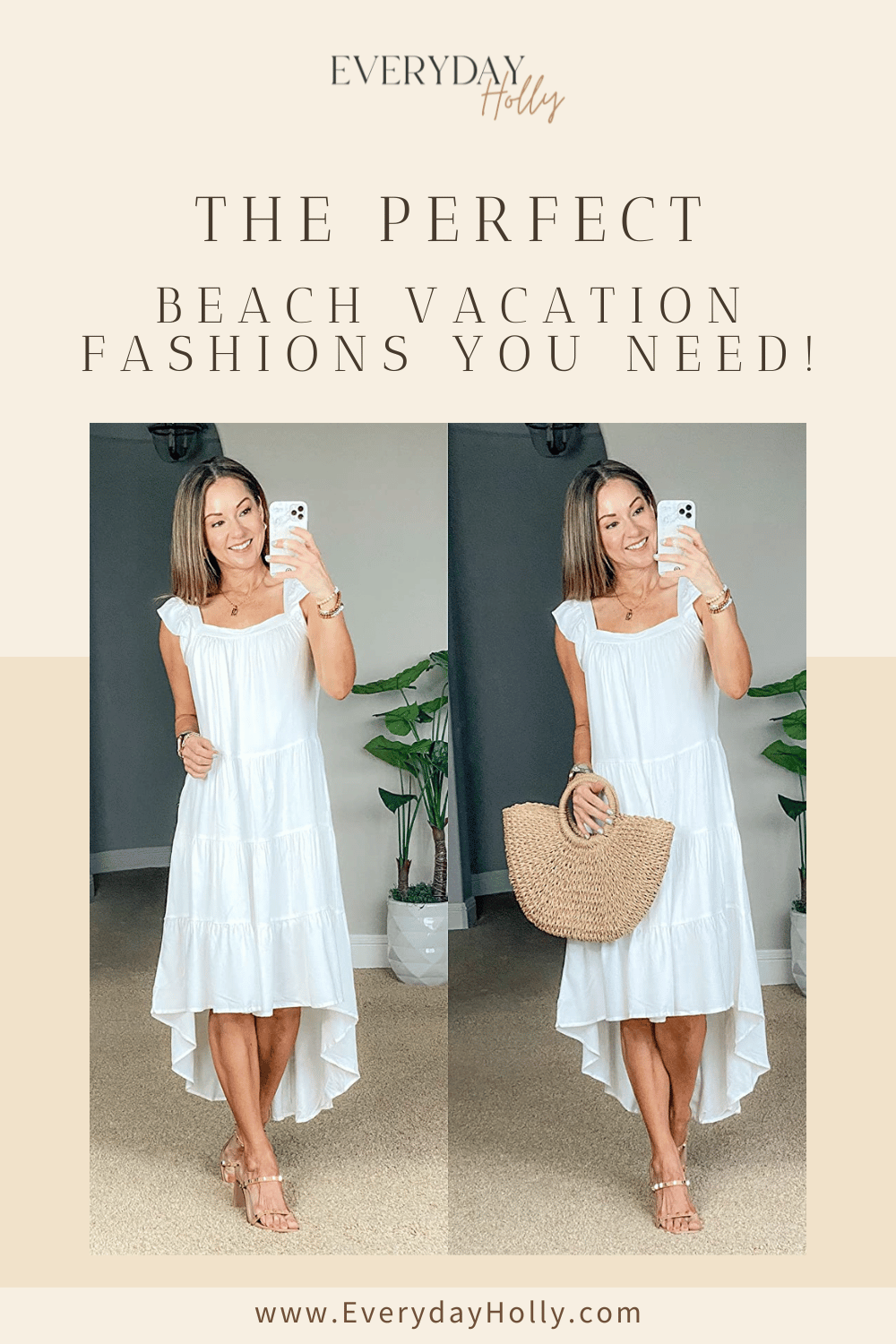 SHOP THE POST