Valentine's Day Essentials for a Perfect Evening
Happy Wednesday! Have you started thinking about Valentine's Day yet? This can be a difficult holiday to plan coming right out of the Christmas season. Or this may be the first Valentine's you've spent with someone where you want to make an evening special. I am here to take the stress off of for you, and provide you with everything you'll need for a great night. Need gifts ideas for him/her? Need date night ideas or outfit inspo? Check out this blog below for all your Valentine's Day essentials!
**This post contains affiliate links. These links do not cost more money and all opinions are my own. As always, thank you for supporting me.**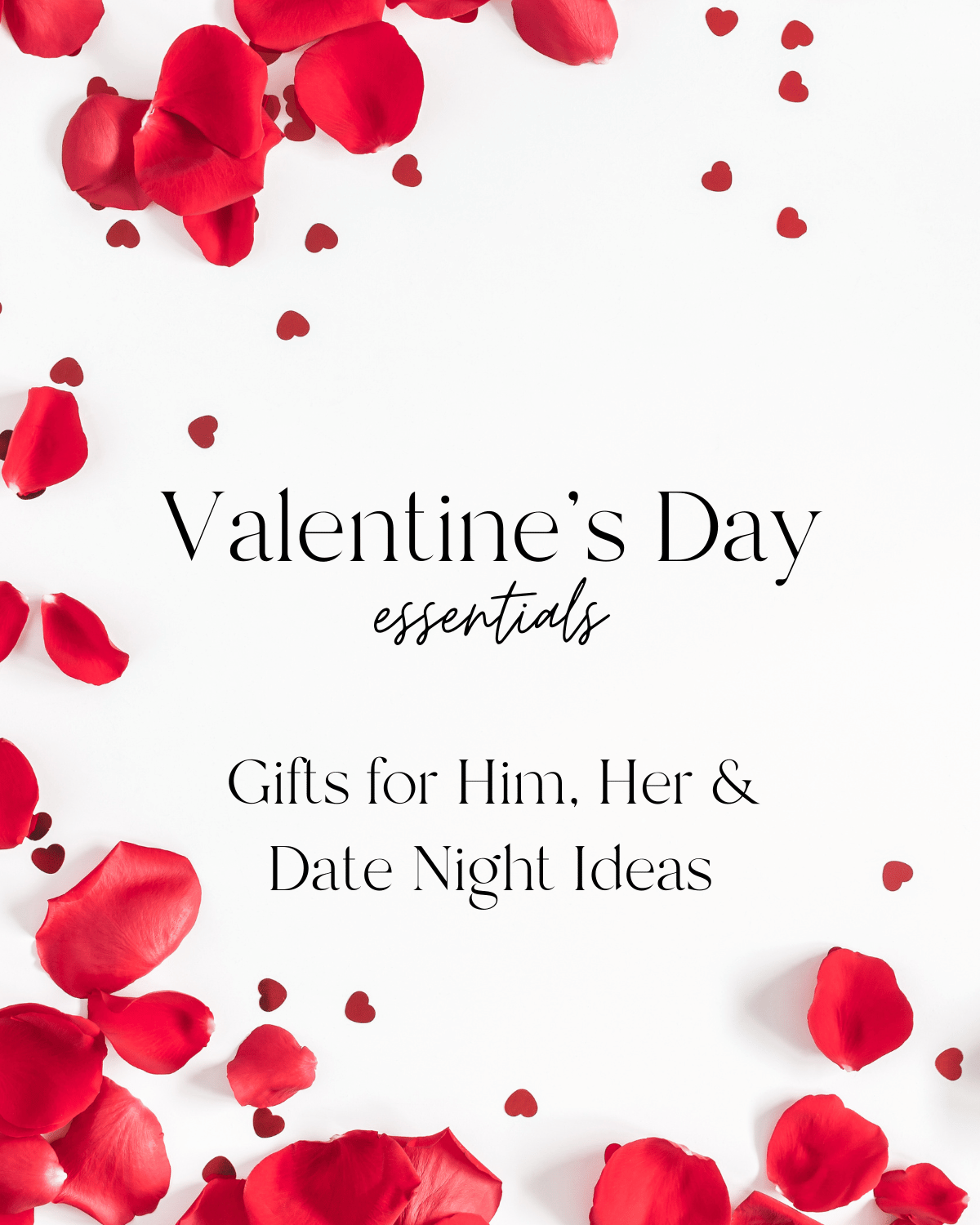 Valentine's | Gifts for Him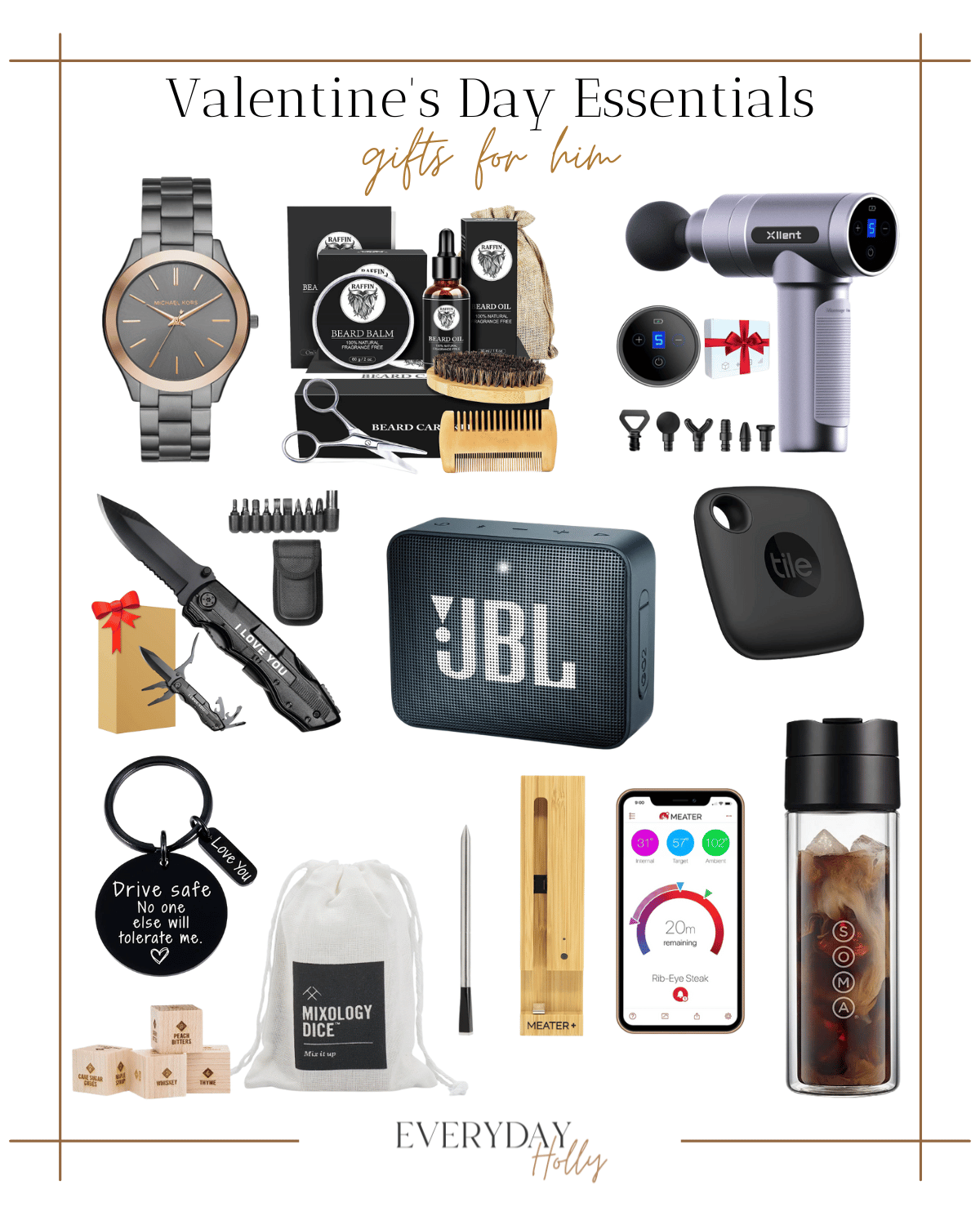 Michael Kors Watch | Mens Beard Kit | Electric Massage Gun (50% off) | Pocket Knife | JBL Speaker | Tile Tracker | Drive Safe Keychain | Mixology Dice | Smart Thermometer | Soma Water Bottle
All of these gifts are under $100! If you are looking for gifts for the man in your life, these are great ideas for a good price. The electric massage gun is 50% off right now! You can grab it for just $29.99 and it is something that will be used more than you think. Another favorite I found is this smart thermometer. It connects to an app on your phone and tracks the temperature of your food while alerting you when it is fully cooked! If you have someone who loves to grill, smoke meats, or cook in general this is a fantastic gift.
Valentine's | Gifts for Her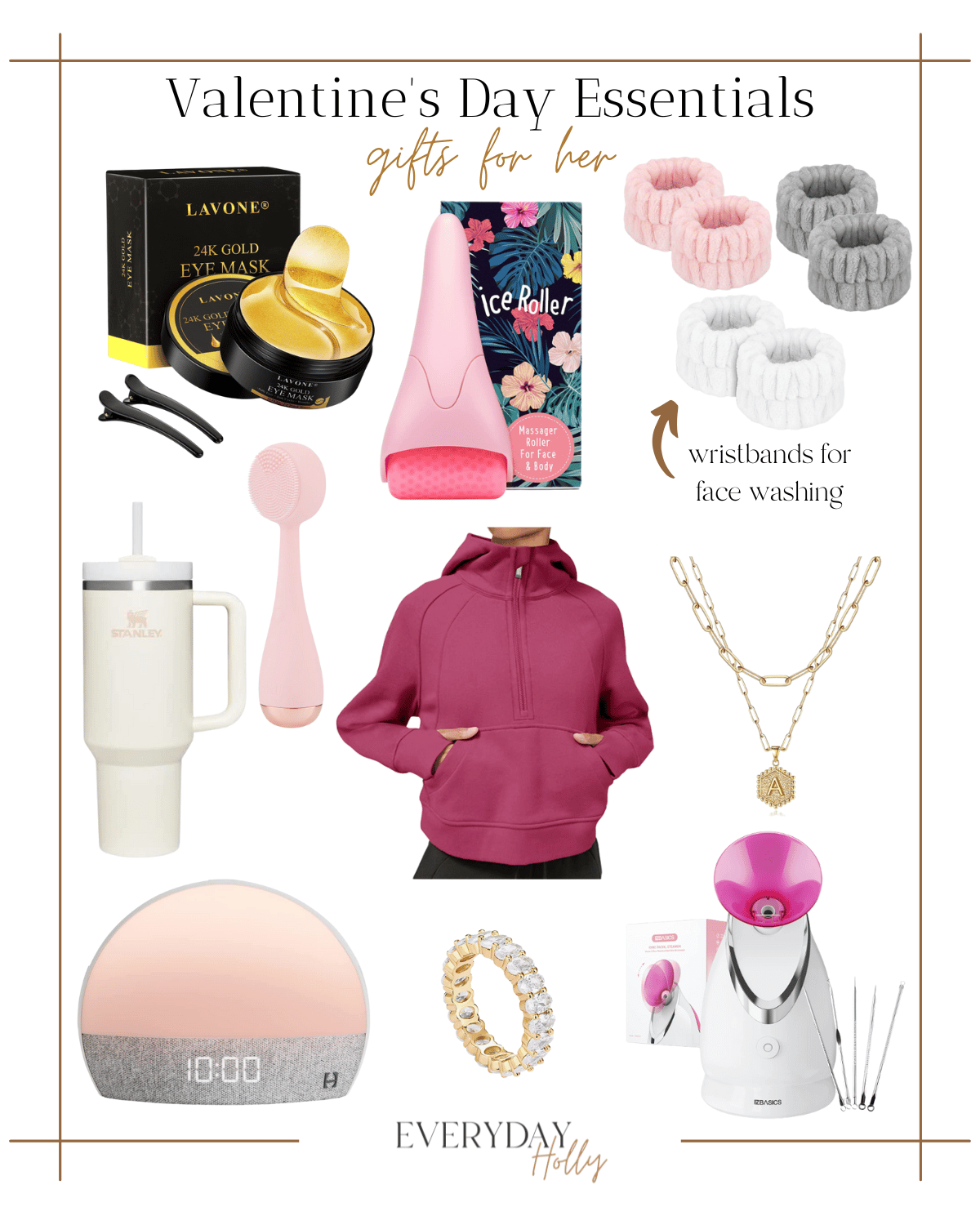 Gold Under Eye Masks | Face Ice Roller | Wristbands for Face Washing | Stanley Cup | Smart Face Wash Device | Half Zip Pullover | Initials Necklace | Hatch Alarm Clock | Gold Ring | Facial Steamer
Do you want to get your girlfriends Valentine's day gifts or having a Galentine's? These items are gifts that any of your girlfriends would love. Everything from skincare to jewelry! If you have a girlfriend who is very into skincare I highly recommend getting an ice roller because it helps tighten the skin, decreases inflammation, and refreshing! I have been seeing these wristbands recently and I couldn't believe how genius they are. They catch all the water and prevent water from running down your arms when you wash your face! Another trending item is this Hatch alarm clock, because it wakes you up to colors of a sunrise, is a noise machine and an alarm clock all at once.
Valentine's | Date Night Ideas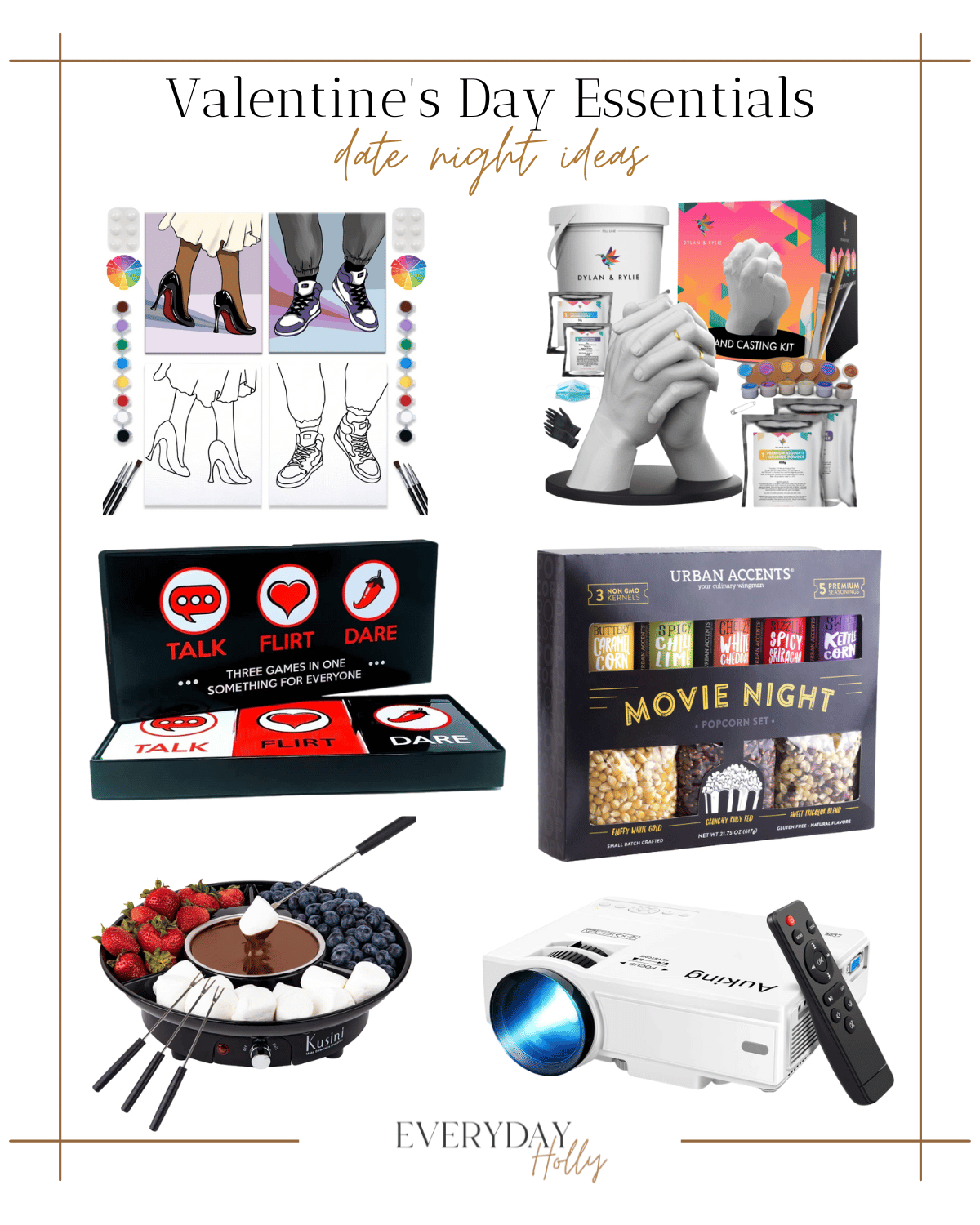 Canvas Painting | Hand Mold Kit | Talk Flirt Dare Couples Card Game | Movie Night Popcorn Kit | Chocolate Fondu Kit (45% off) | Projector
When it comes to Valentine's day it doesn't have to be about having the most expensive or lavish evening. Valentine's day is for spending quality time with your significant other and celebrating love! Whether you're going out to a nice dinner or want to have a night in, here are some date night ideas to do together. Make each other personalized paintings on canvas, or dig a little deeper into your relationship with this couples card game. After dinner, you can finish the night off with some popcorn and a movie! If you are wanting to elevate your movie experience, get a projector and watch your favorite movie on the whole wall! This projector can also connect to phones and computers. Reminisce on all of your memories by watching a picture slideshow, or house made videos to each other on the projector! What are your favorite date night ideas?
Valentine's | Victoria Emerson Jewelry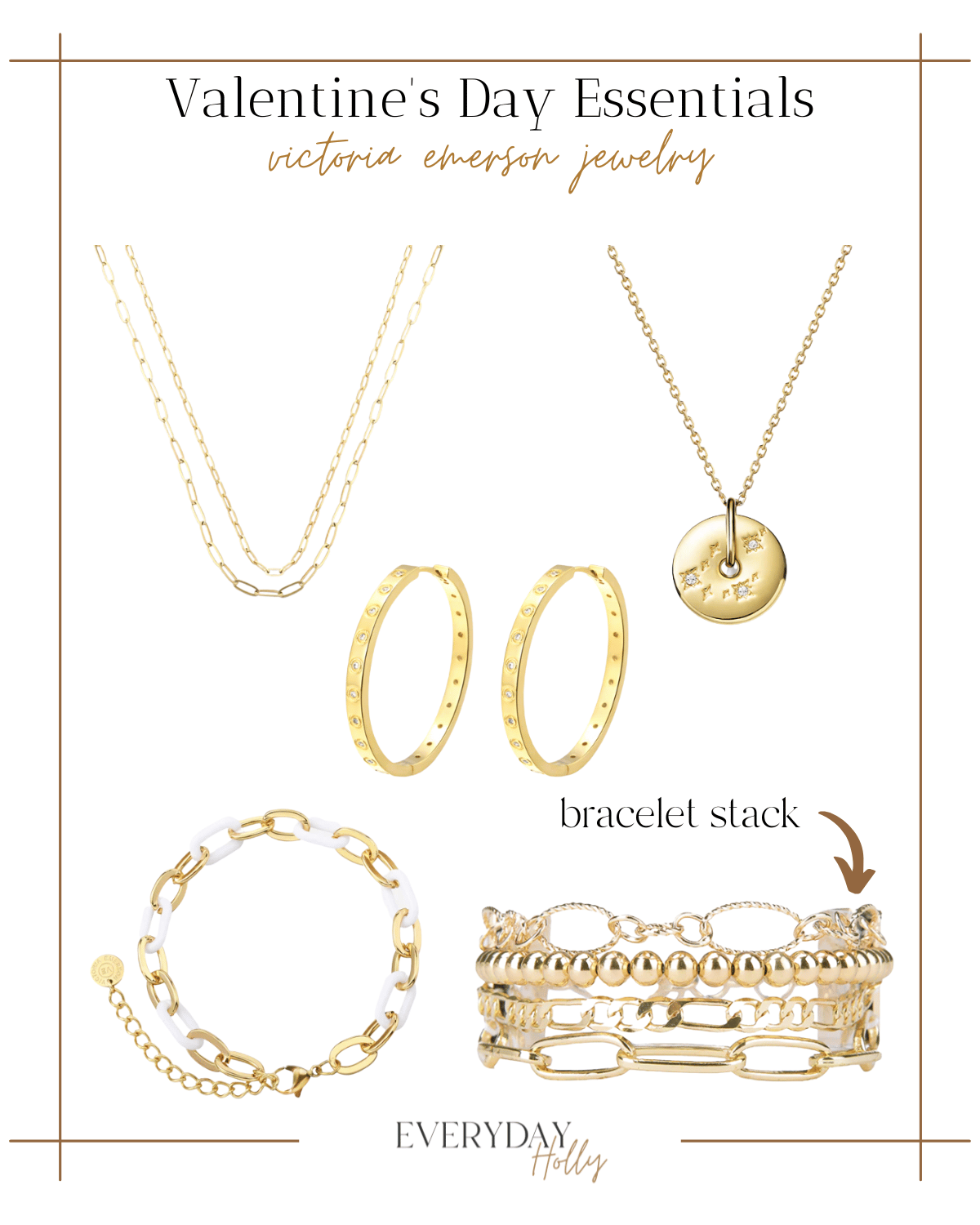 Gold Double Chain Necklace | Gold Pendant Necklace | Gold Studded Hoops | Gold and White Link Bracelets | Gold Bracelet Stack Bracelet
Code: 50HOLLY for 50% off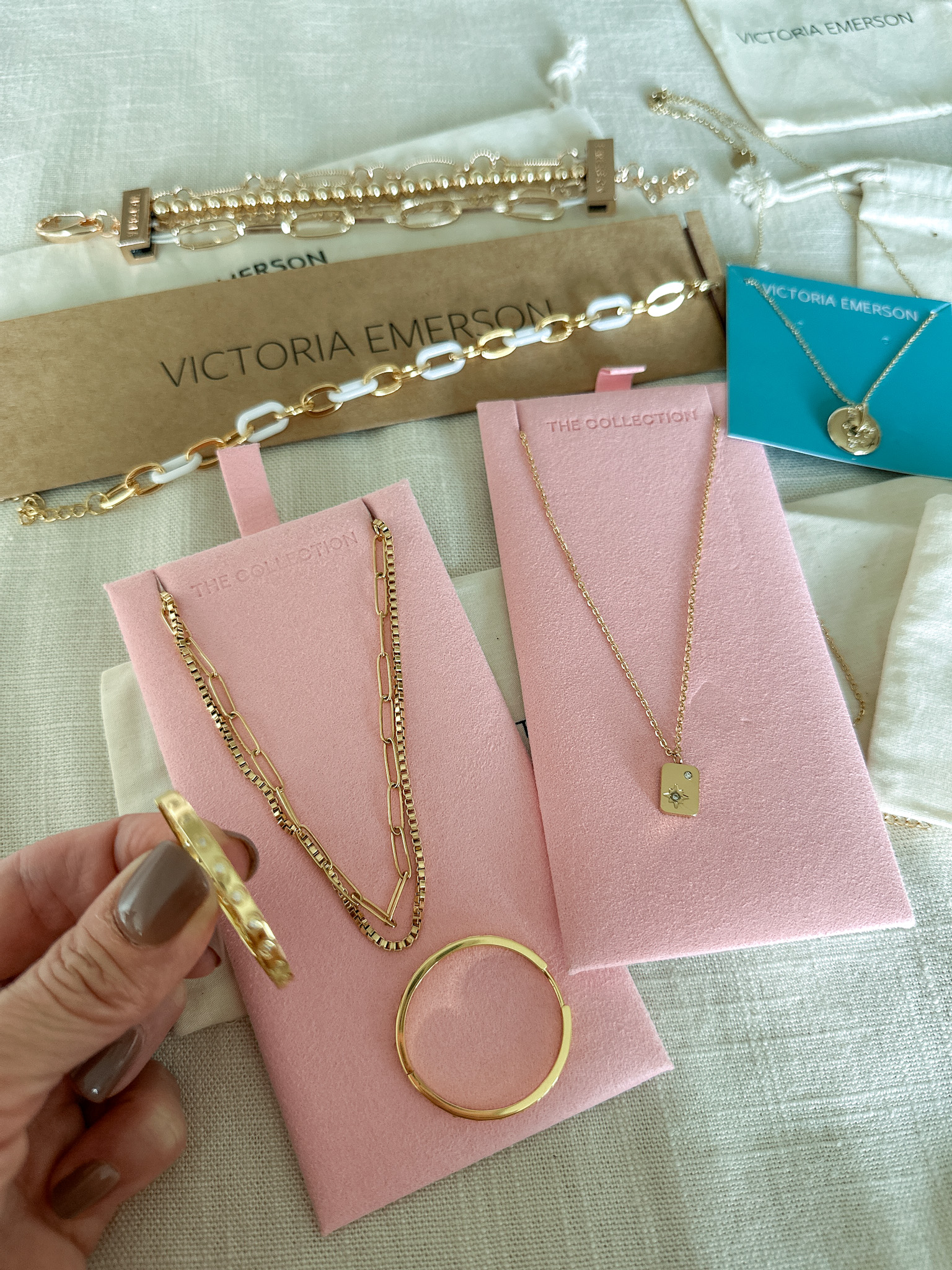 Need jewelry ideas for your girlfriends or significant other? I just received these items from Victoria Emerson and I am loving them!! These are perfect for easy Valentine's day gifts. I am a gold jewelry gal, and super picky with what I buy. I do not like jewelry that tarnishes and very delicate, clean looking pieces. Victoria Emerson does not disappoint and how can you turn down 50% off?! Use my code below to get HALF OFF!
Code: 50HOLLY for 50% off
Click HERE to shop all jewelry!
Valentine's Outfit Inspo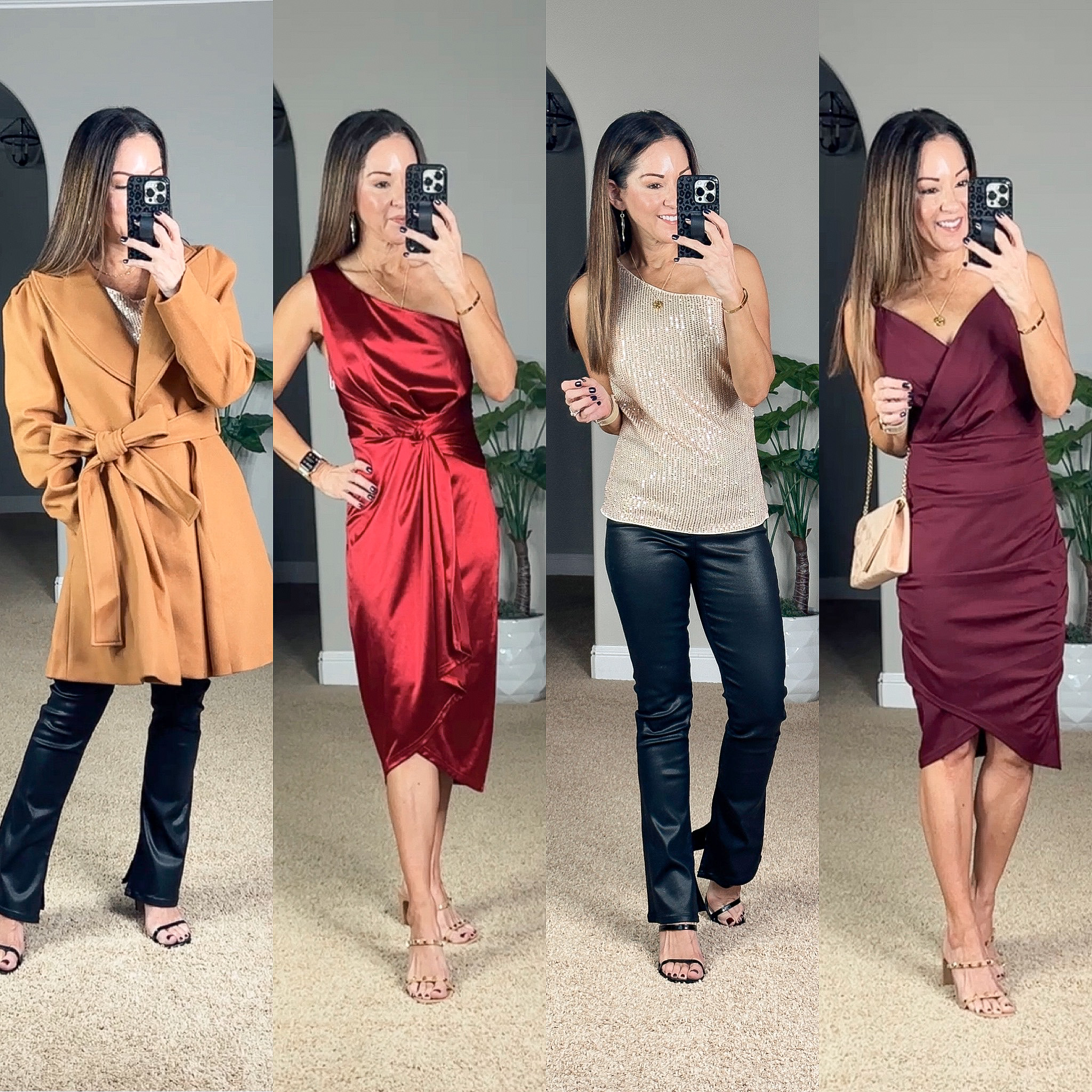 Tan Coat S (40% off coupon) | Black Coated Skyscraper Jeans tts 0 Short | Black Strap Heels tts | Red One Shoulder Satin Dress tts S | One Shoulder Sparkle Top S (22% off) | Maroon Wrap Dress S | Tan Studded Heels tts
Spending your evening out on the town? Here are some outfits that I have gotten from Amazon that are perfect for Valentine's day. This tan coat has a 40% off coupon that is eligible right now. Whether you are wanting a pant style outfit or a dress, Amazon has great options. If you are wanting to look more festive, this one shoulder satin red dress is beautiful in person and perfect for a nice dinner out. The one shoulder sparkle top is 22% off, so you can step out in a little sparkle!
Valentine's Outfits | Pink Lily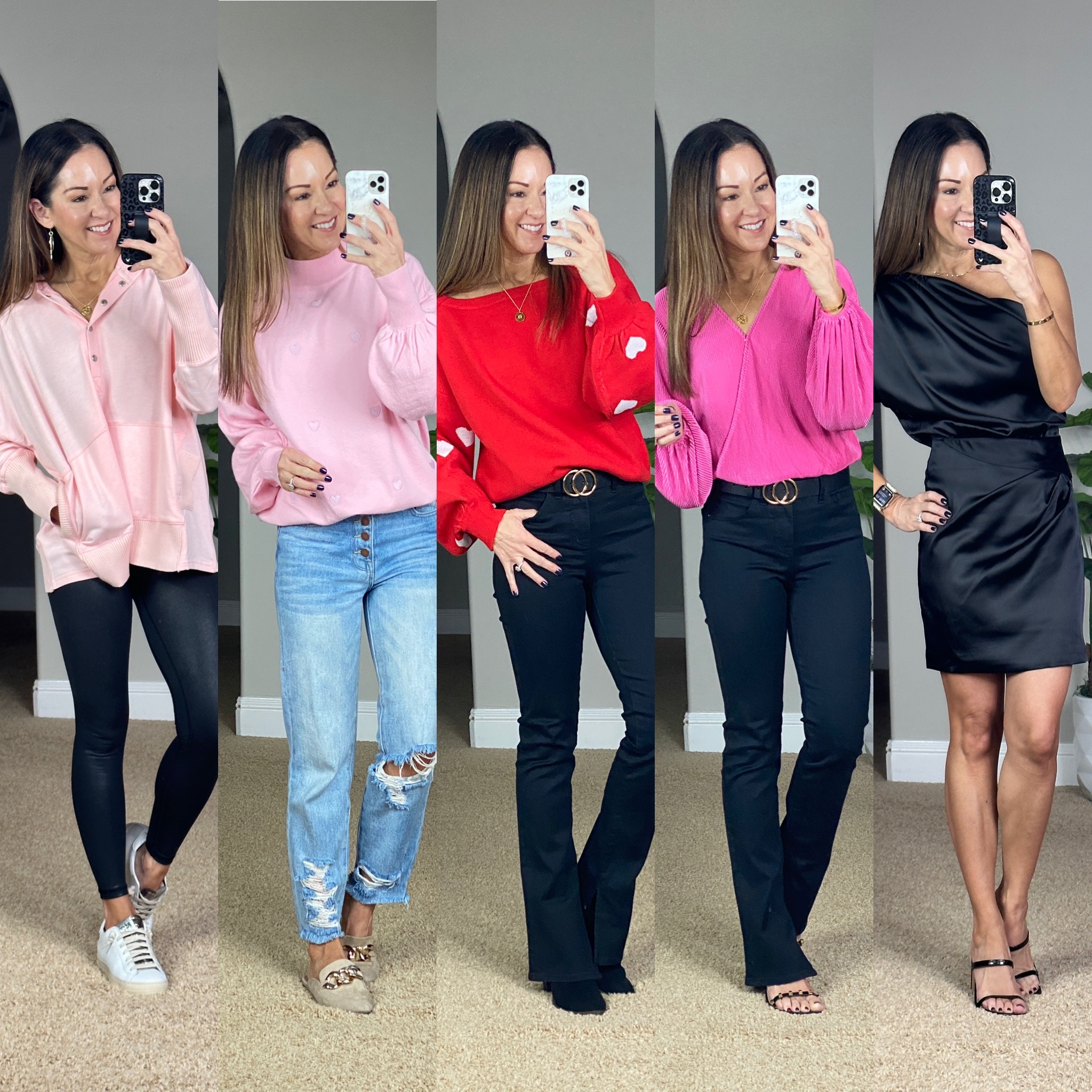 Pink Hooded Pullover XS | Faux Leather Leggings XS | Sneakers tts | Pink Heart Sweater XS | Button-fly Jeans go up a size | Mules similar pair – go up a 1/2 size if in-between sizes | Red Heart Sweater XS | Black Jeans 0 short tts | Belt | Similar Boots tts | Pink Wrap Bodysuit XS | Double Strap Heels tts | One-shoulder Dress XS
Code: EVERYDAYHOLLY20 for 20% off
Pink Lily has a Valentine's day collection of festive sweaters, pullovers and even a satin dress! If Valentine's day is more casual for you these festive tops are perfect. I like Valentine's day fashion because it starts implementing more brighter colors and is great for spring transitional pieces.
Shop Valentine's Day Essentials

Shop More Date Night Fashions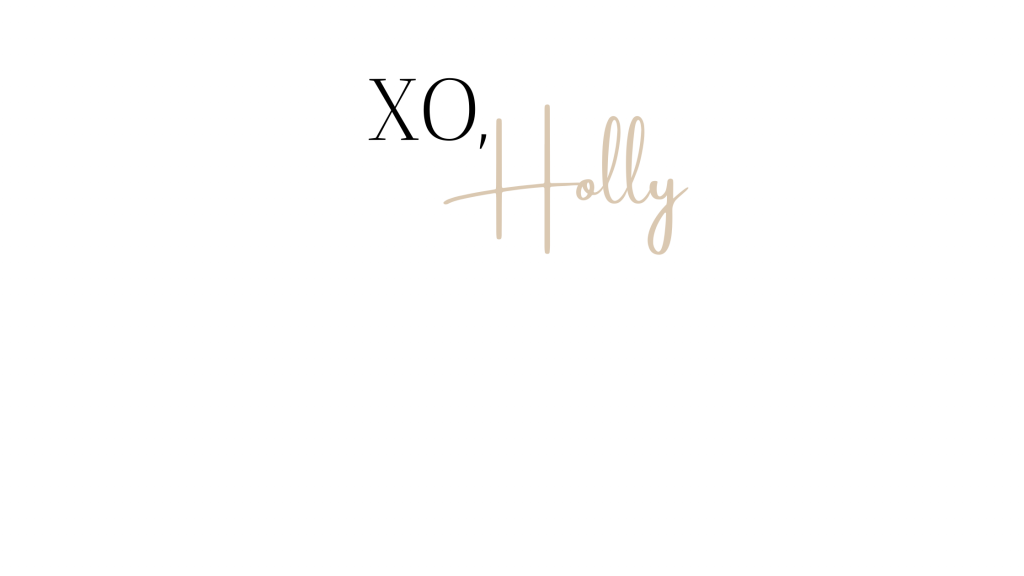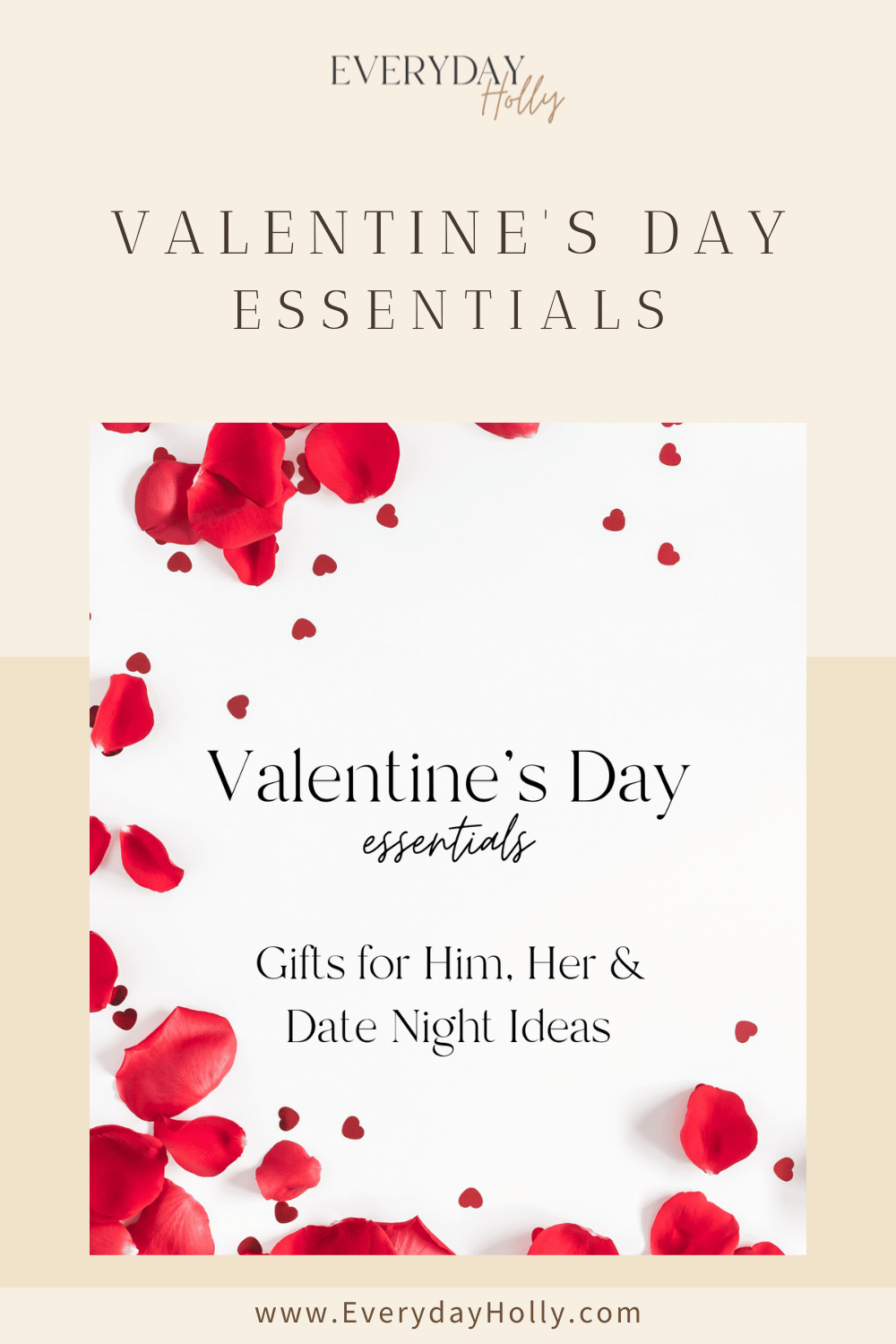 SHOP THE POST