Top 10 Fall Favorites You Need This Season
Oh my goodness Fall is here! Fall fashion is one of my absolute favorites because you can style so many items multiple ways & feel cozy! Now that it is officially October, I have compiled my top fashion, beauty & home items in September for you! It makes me so happy that you all love these items just as much as I do! If you haven't shopped these top finds, keep scrolling & get your hands on them to try them for yourself!
For more top favorites, check out my August Top 10 blog here for fashion, beauty & home as well!
**This post contains affiliate links, it does not cost more to use these direct links. Thank you for supporting & shopping my links**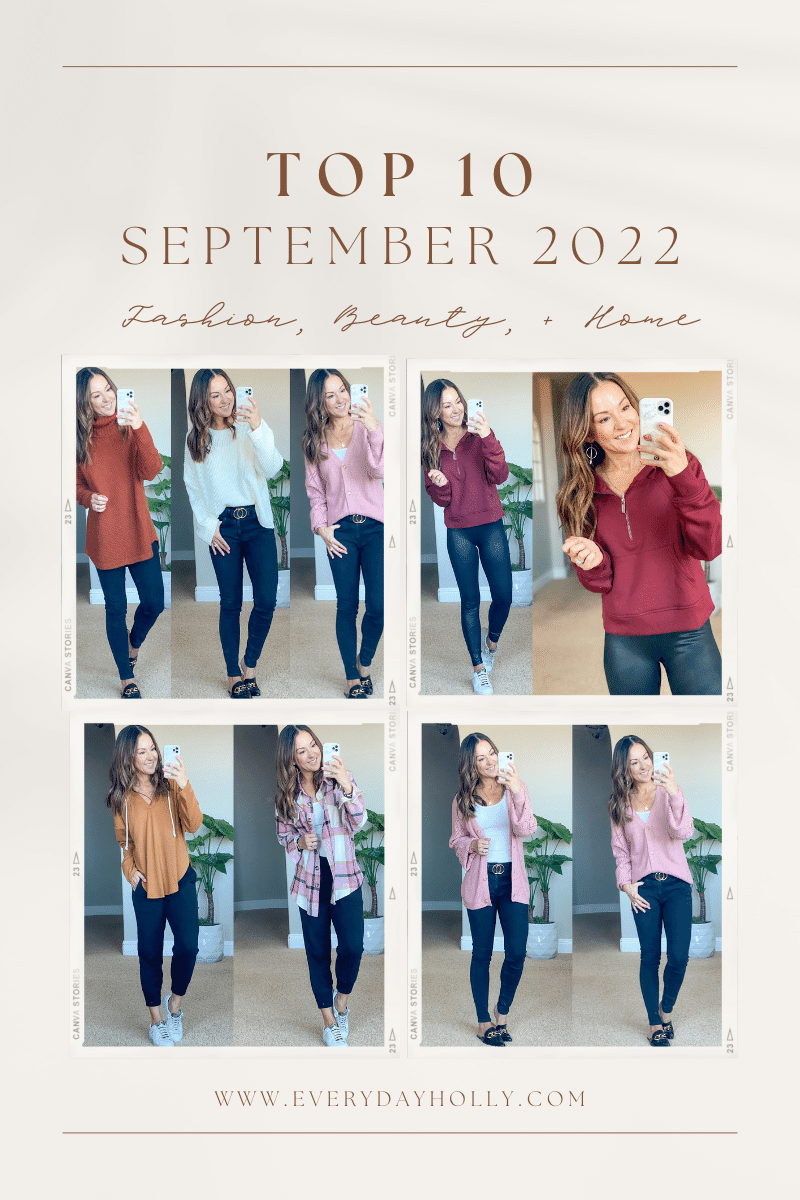 Top 10 Fashion Finds
Plaid Shacket | Black Joggers | Pink Button Down Sweater | Black & White Tanks | White Oversized Sweater | Burgundy Collared Half Zip Jacket | Tan Long Sleeve Crew Neck | Faux Leather Leggings | Rustic Turtleneck Sweater | V Neck Drawstring Long Sleeve Top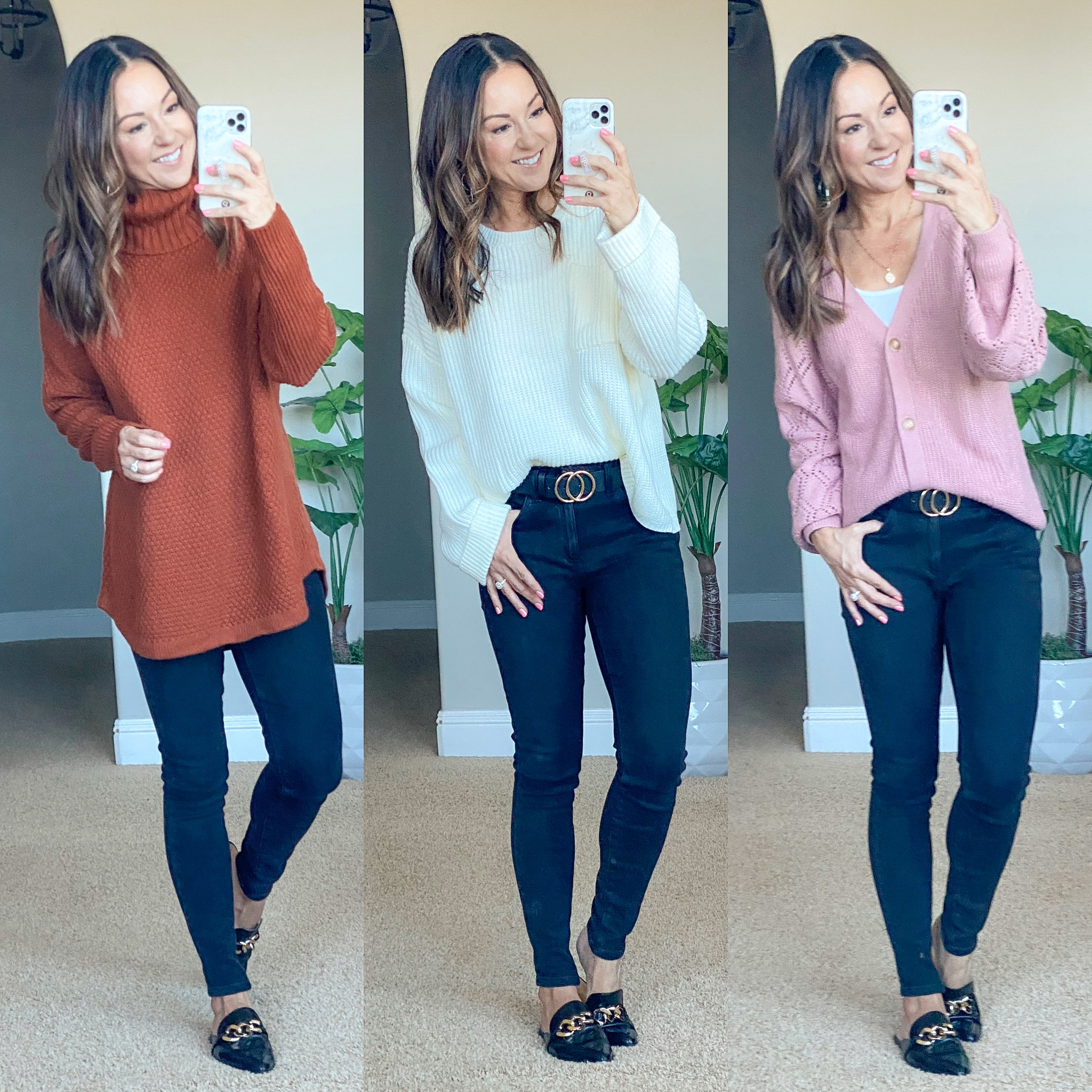 Rustic Turtleneck Sweater – S | Black Jeans – 0 short | Cream Sweater – S | Pink Long Sleeve Cardigan – S | Mule Shoes – go up a 1/2 size | Black Belt TTS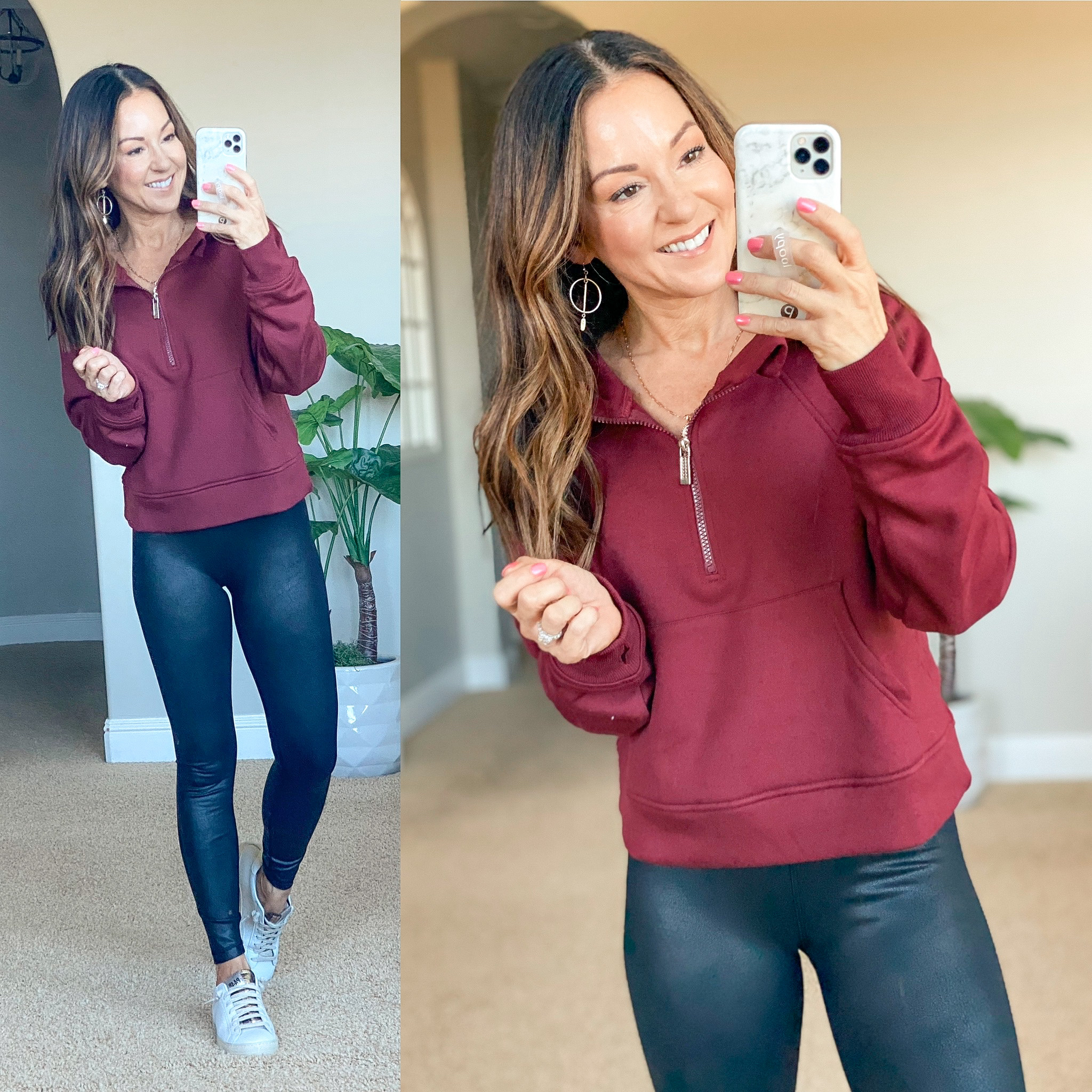 Burgundy Half Zip Jacket xs | Faux Leather Leggings xs | Sneakers TTS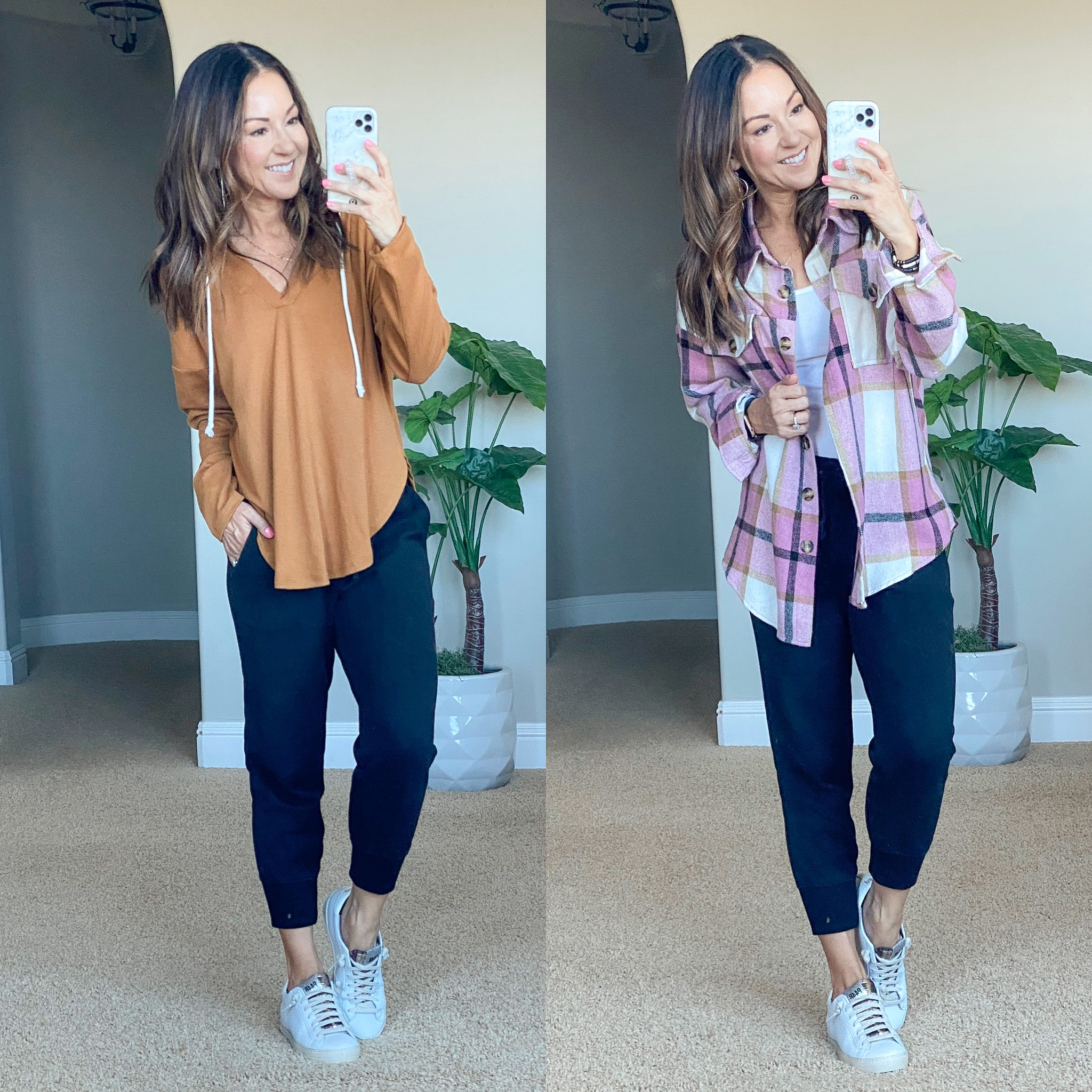 Orange V Neck Drawstring Pullover S | Black Joggers XS | Pink Paid Shacket S | White Tank XS | Sneakers TTS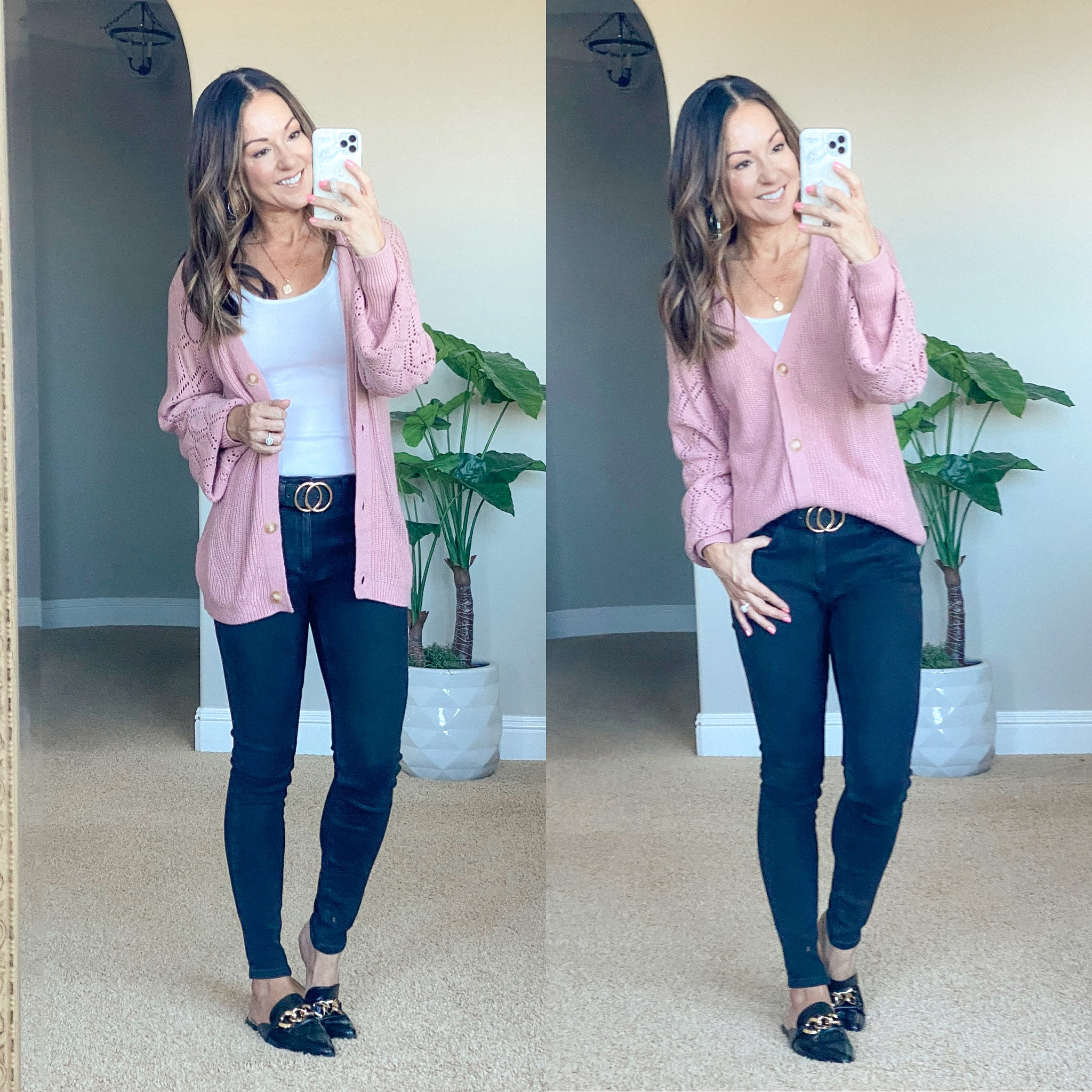 Pink Long Sleeve Cardigan S | Black Skinny Jeans 0 short | White Tank XS | Black Belt TTS |
Black Mules – go up a 1/2 size

Top 10 Fashion Favorites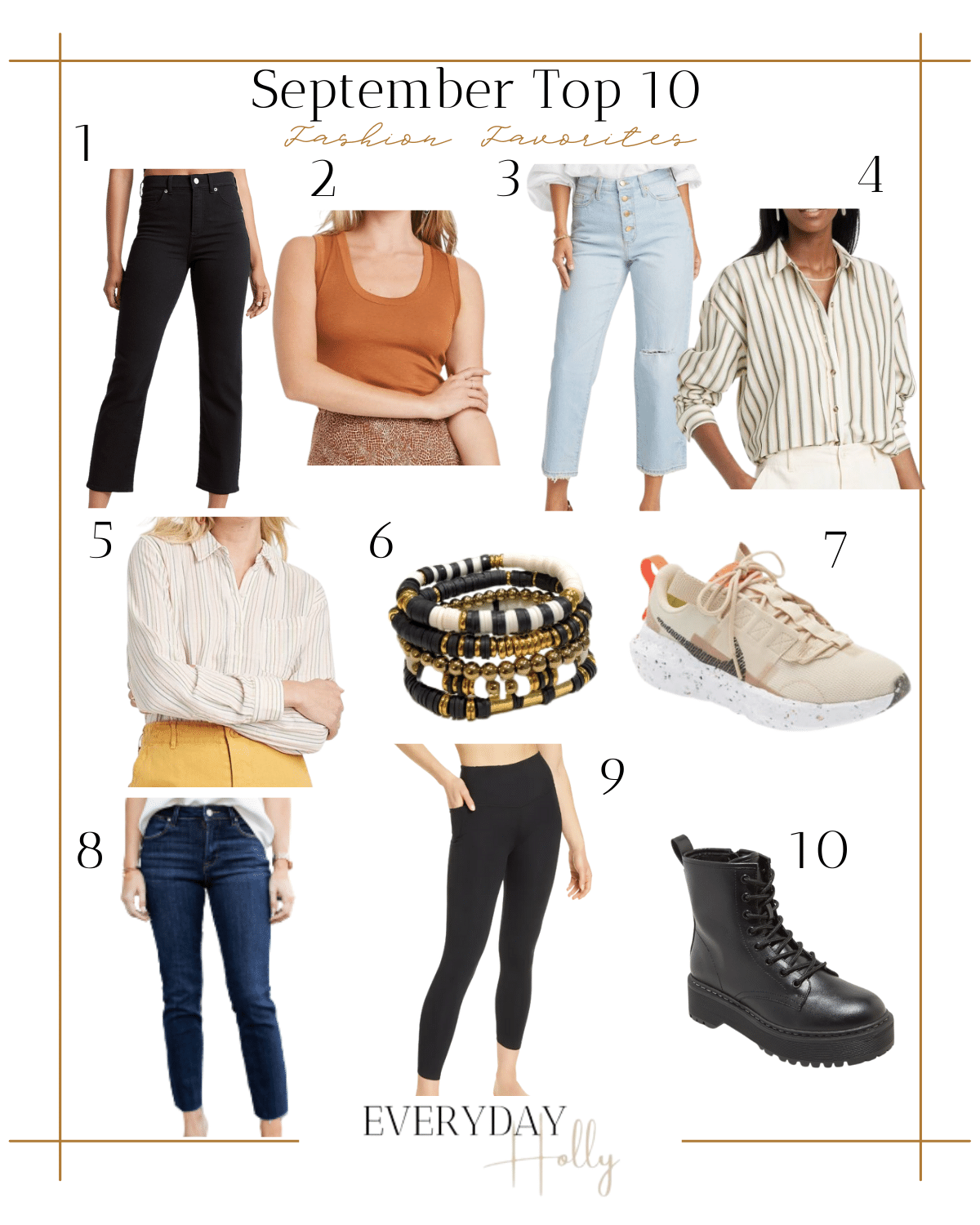 Express Black Jeans 0 short | Orange Slim Fit Tank xs | Target Jeans 0 | Long Sleeve Oversized Striped Blouse xs | Long Sleeve Classic Button Down xs | Stacked Bracelets | Nike Tennis Shoes go up at 1/2 size | Avara Jeans 25 | High Waisted Leggings xs | Black Boots go down a full size

Top 10: Home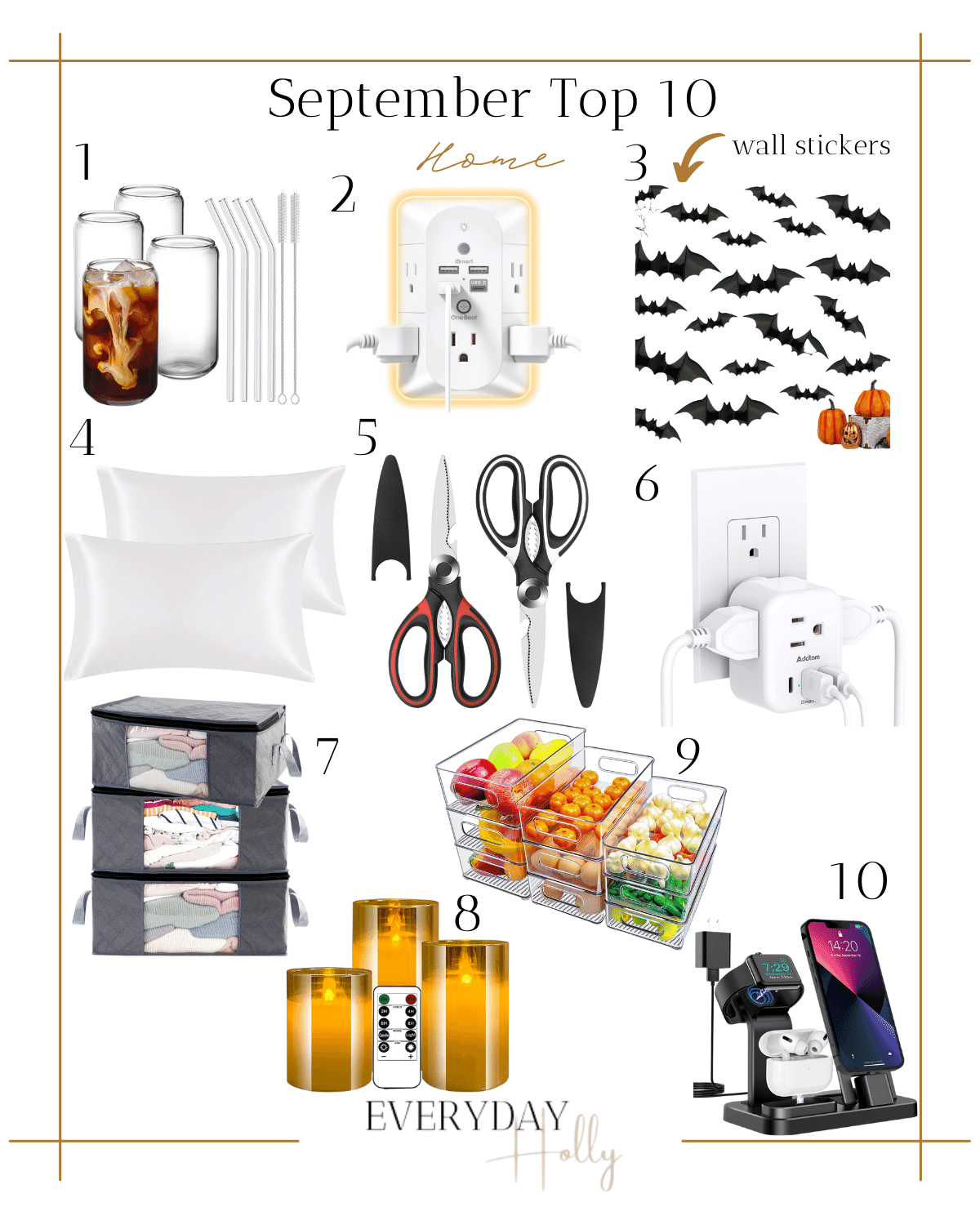 Glass Cups with Straws | Surge Protector | Halloween Bat Wall Stickers | Silk Pillowcases | Heavy Duty Food Scissors | Multi-plug Outlet | 3 Closet Storage Organizers | LED Flameless Candle | Acrylic Fridge Storage | 3-in-1 Charge Station

Top 10: Beauty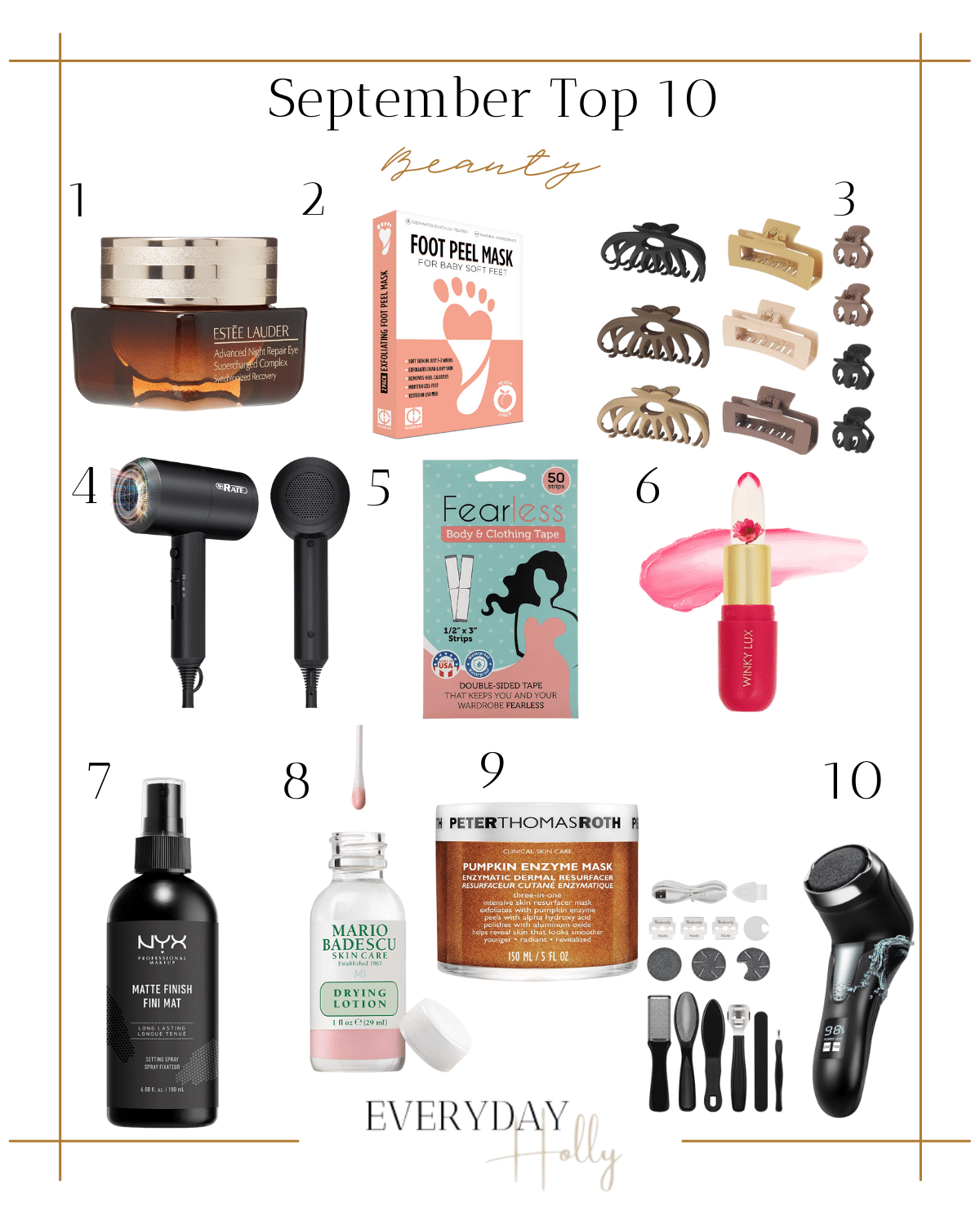 Estee Lauder Night Repair Eye Cream | Foot Peel Mask | Assorted Hair Clips | Ionic Hair Dryer | Fearless Clothing Tape | Flower Lip Balm | NYX Setting Spray | Mario Badescu Drying Lotion | Peter Thomas Roth Pumpkin Enzyme Mask | Feet Callus Scraper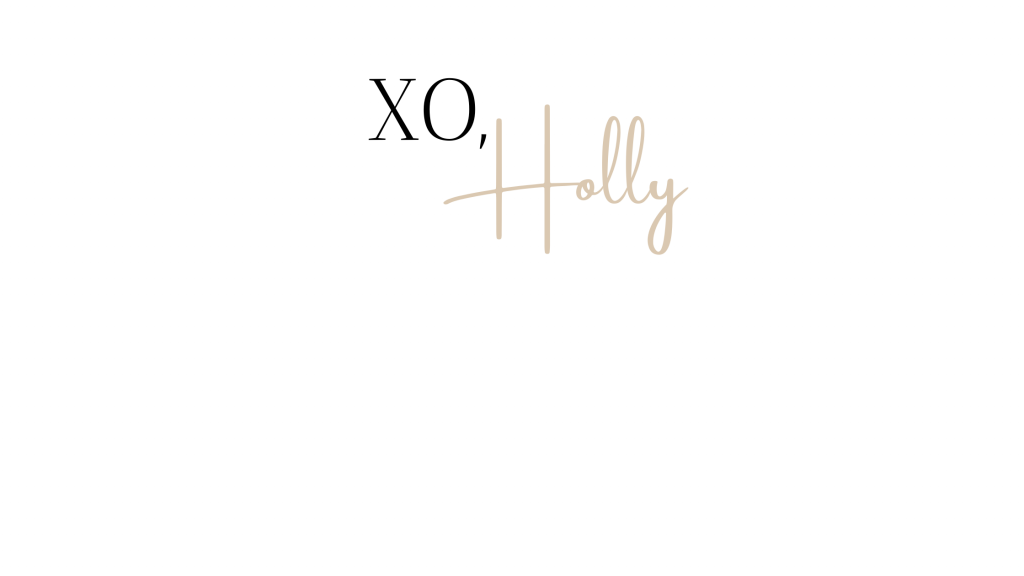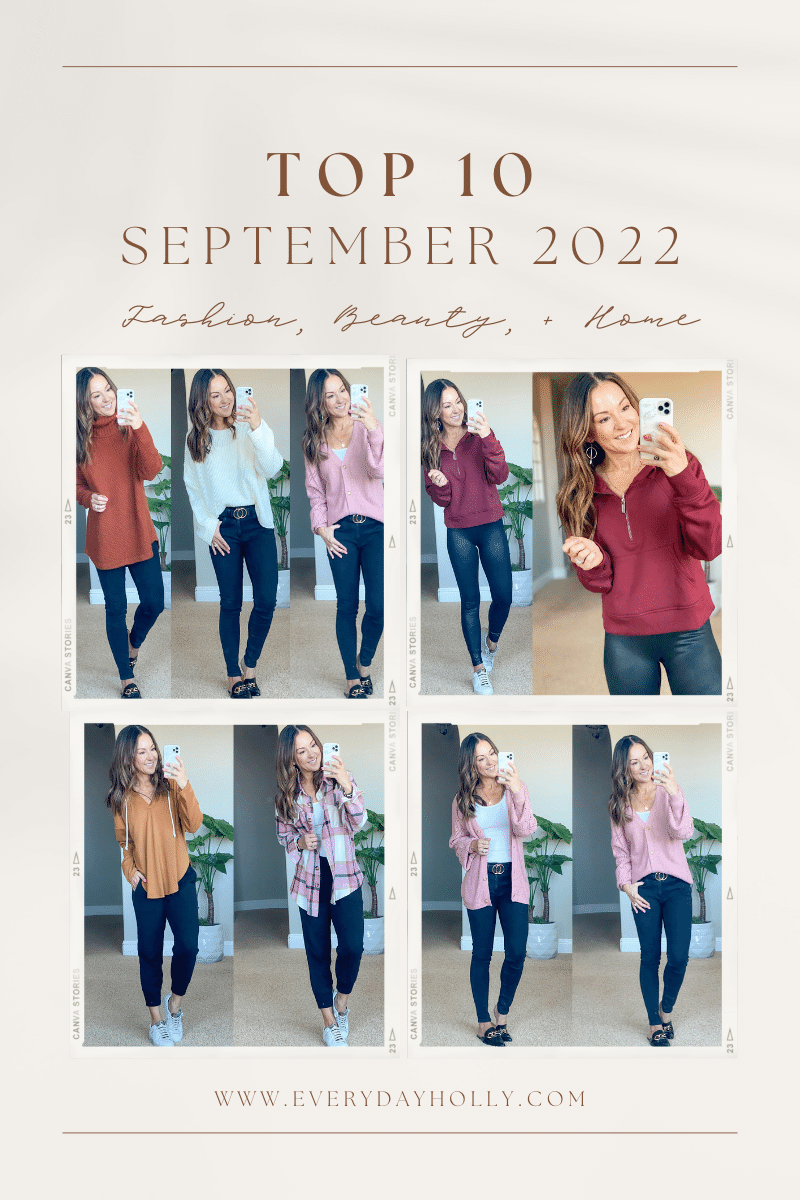 shop the post