The 2020 Nordstrom Anniversary Sale is almost here!
**This post contains affiliate links, but all thoughts and opinions are my own. Thank you so much for using my links, it doesn't cost you any more to use my links.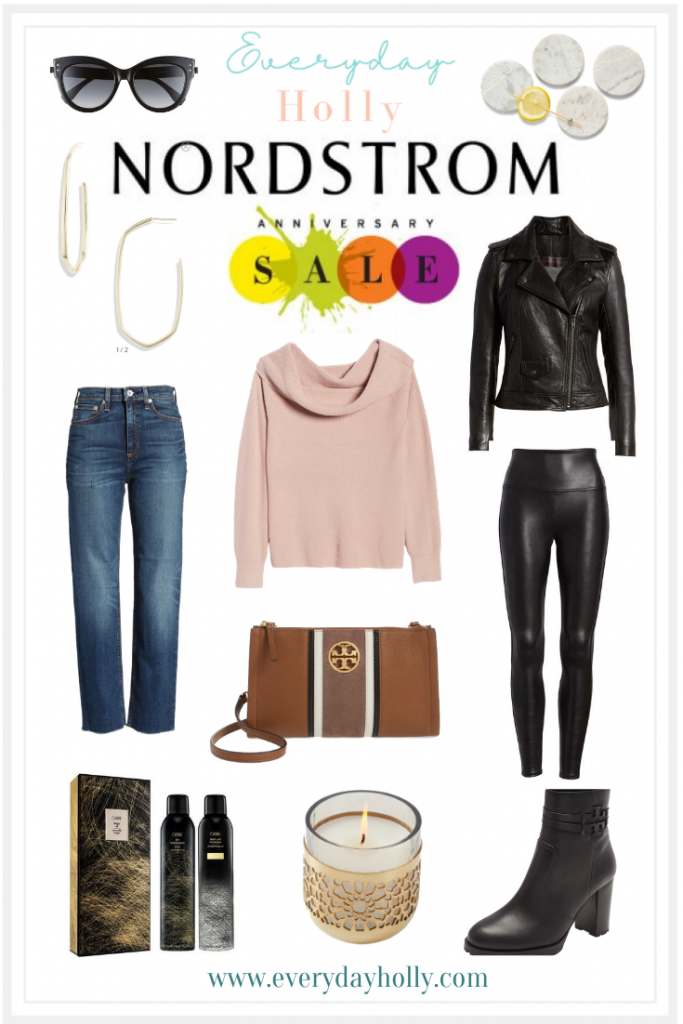 This is, without a doubt, my favorite sale of the year! I have been shopping the Nordstrom Anniversary Sale for 17 years now, so I like to think that I know what I am talking about. I'm going to give you the full scoop on the Nsale + all the need-to-know details so you'll be fully prepared to shop the Nordstrom Anniversary Sale strategically and stress-free.
WHAT IS THE NORDSTROM ANNIVERSARY SALE?
It's one of the most highly anticipated sales of the year! I know that sounds over-the-top, but trust me, it's not. I look forward to this sale every year and I plan for it! I mark my calendar for this sale like it's a holiday and I always have an appointment for the first day of the sale at 10am. Sadly, I won't be shopping in-store this year, but I am prepared for this sale – it's like a mission! Seriously, how can you not love a sale when all the new items for fall are up to 40% OFF! It's like a dream come true!
The NSale has amazing deals on beauty products with special gift sets! Estee' Lauder and Lancome have always had a gift with purchase during this event, and it's a fabulous time to stock up or try new products! I do most ALL of my Christmas shopping during Nordstrom Anniversary Sale because it allows me to purchase more lavish gifts at a super great price + FREE shipping on everything!
The NSale is all about fall and will include items across all departments, which is why it's also a great time to shop for not only for yourself and family, but for Christmas, birthday gifts, hostess gifts, and baby gifts.
WHEN IS THE NORDSTROM ANNIVERSARY SALE & WHEN CAN YOU SHOP?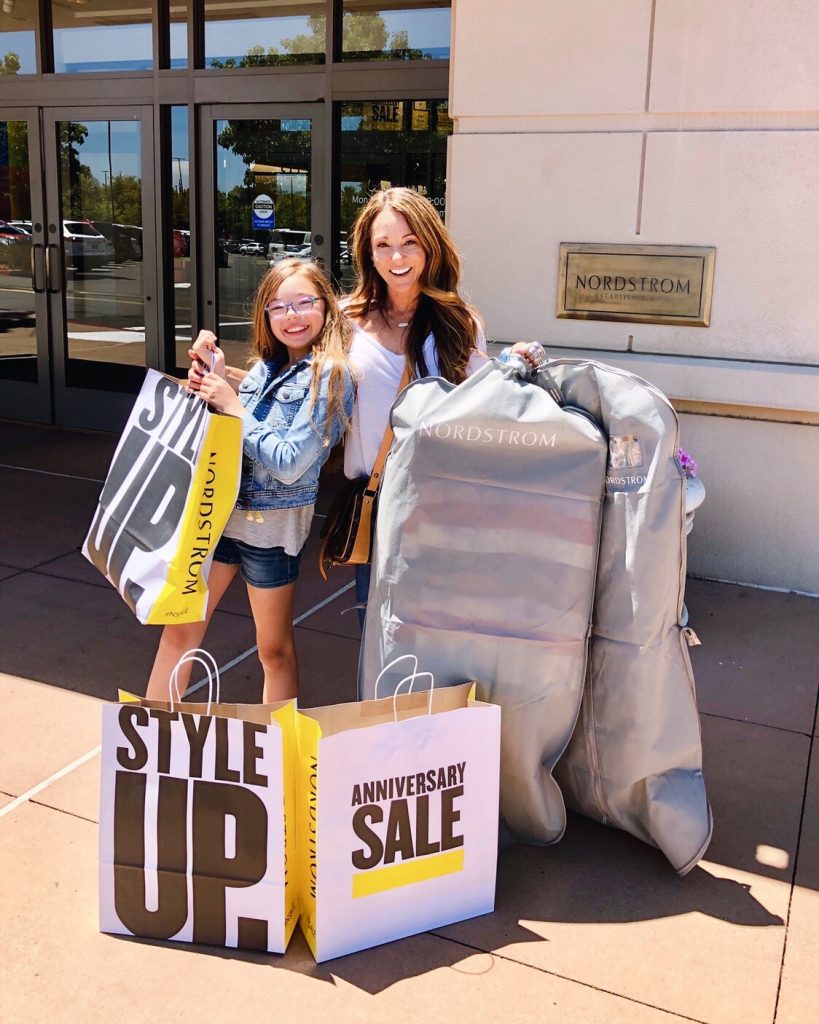 Not sure of your Nordy Club Status? Click here!
To shop early with Insider Early Access, you just need to have the Nordstrom credit card and you can apply for one here.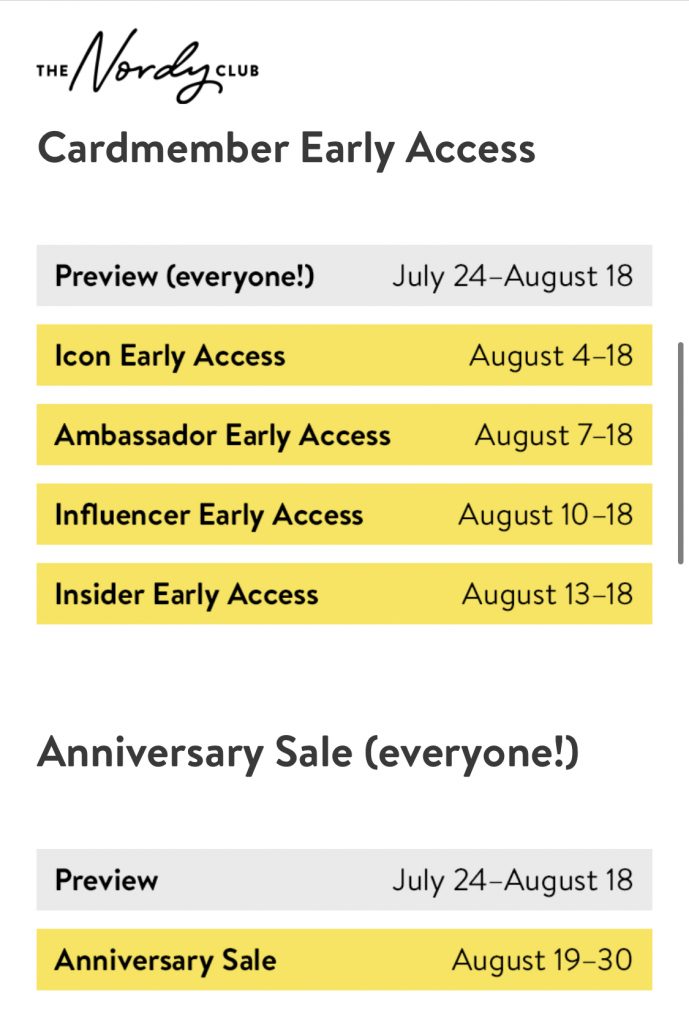 SURPRISE SNEAK PEEK!!! WITH ALL THE LINKS RIGHT HERE! RIGHT NOW!
That's right! I scoured through the sale and found the best of the best for you! Below, you will find out more info about the Nsale and below that, you will find pictures of all my fave's including women's everyday style picks, workwear, and home/gifts. When I have more time, I will try to add in more home, men's, and kids.
You can click these links now and they will show you the item and the price and you can add it to your cart so you are ready when the sale is live!
This is just the beginning! I will be adding more and I will also be sharing my try-ons with you! Please let me know if you have any questions or requests!
Items that I already own and LOVE!

Pieces that are on my must list
Beauty

Handbags & Accessories

Petite Picks

Undergarments

Loungewear

Cardigans & Sweaters

Activewear

Tops

Bottoms

Denim

Jackets & Blazers

Moto Jackets

Boots & Booties

Shoes

Home – Blankets & Towels

Home – Scents & Gifts

Under $25 – Gifts

Kids Picks

Men

I hear that they may add more to the sale in the upcoming days, so make sure to bookmark this post and check back again!
Please let me know if you have any questions and make sure subscribe to my blog! And, share your favorites from the sale in the comments!