The Top 10 Hottest Best Sellers from October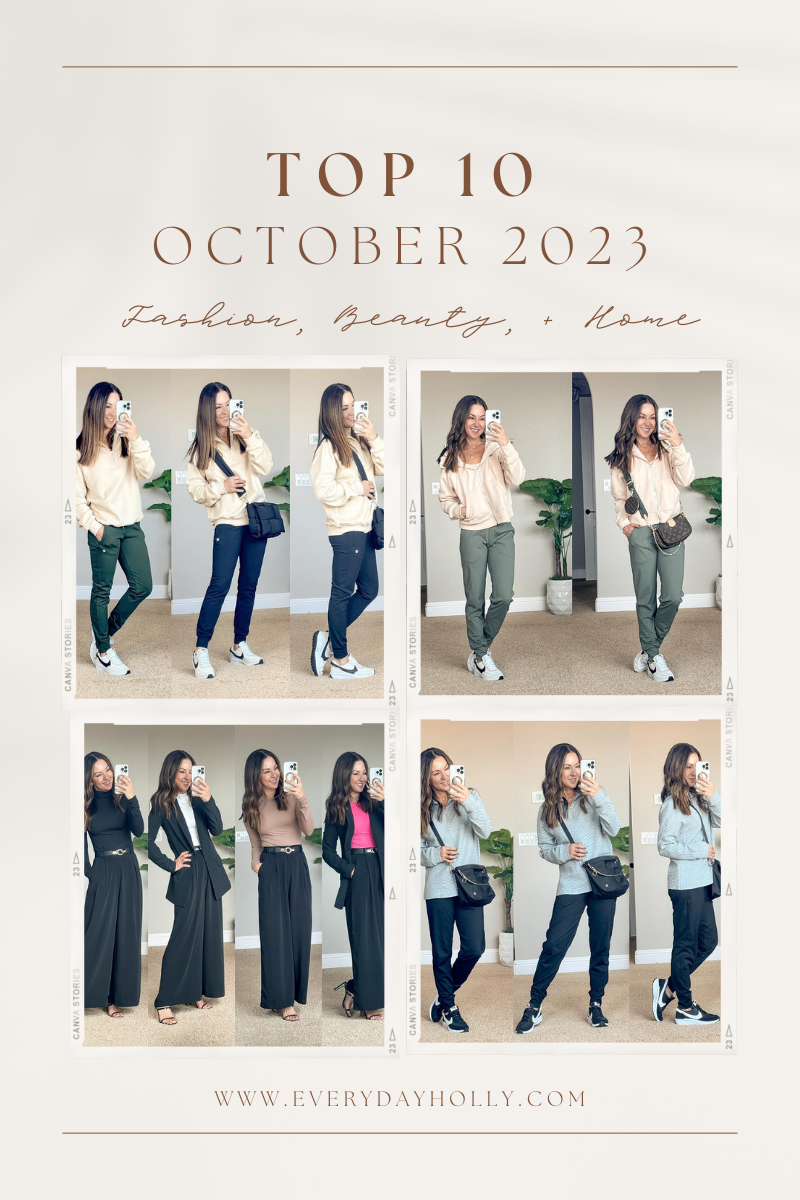 It's the start of a new month and you know what that means… we get to take an insider look into what you all were LOVING this October! It's starting to get cooler which means there's no better time to shop for warm and comfy clothes! There are a lot of amazing fall and winter fashion finds in this month's round up. There are also some great gift ideas in here – from ones that will take a little extra gift-wrapping to the perfect stocking stuffers! As always, I love to compile the BEST selling items from beauty, fashion, and home. Keep scrolling to see what you and everyone else were loving!
CLICK HERE for more monthly top sellers!
**This post contains affiliate links, all opinions are my own. Thank you for supporting me!**
Top 10 | Amazon Fashion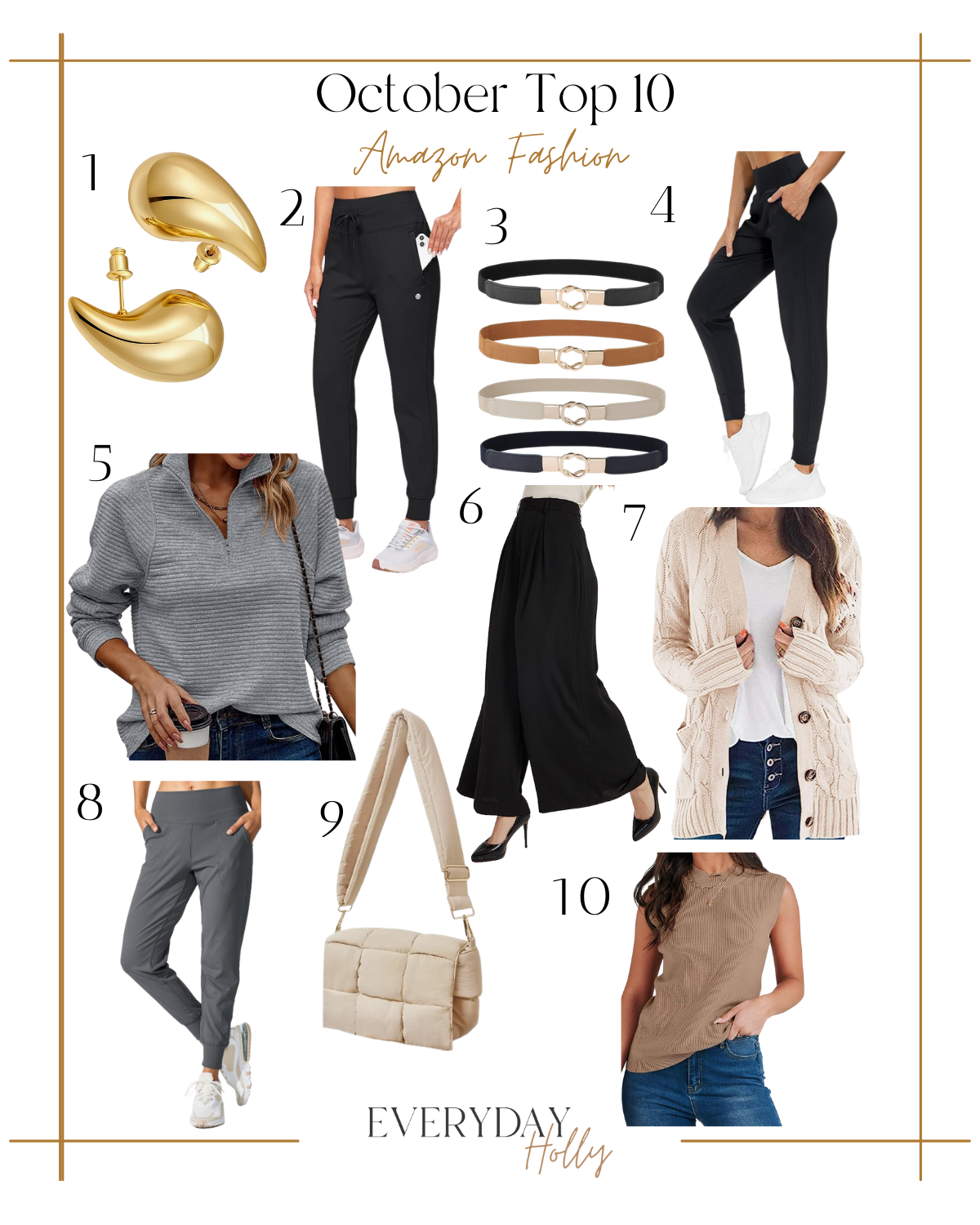 Gold Drop Earrings | Fleece Lined Joggers tts, XS | Skinny Belts | Women's Joggers tts, XS | Quarter-Zip Sweater tts, S | Wide Leg Trousers tts, XS | Cable Knit Cardigan tts, S | G Gradual Joggers tts, XS | Puffer Shoulder Bag | Mock Neck Sweater tts, S
Each of these top=selling fashion finds are perfect for this fall and upcoming winter season! It's the perfect mix of athleisure, workwear, and casual outfit styling. You will LOVE these fleece lined joggers, they're perfect to wear alone or to layer if it's a bit chillier where you are. The mock neck sweater, wide leg trousers, and skinny belt complement each other perfectly to create the ideal workwear outfit! Don't forget to accessorize with the most beautiful and budget-friendly gold drop earrings.

Top 10 | Beauty Favorites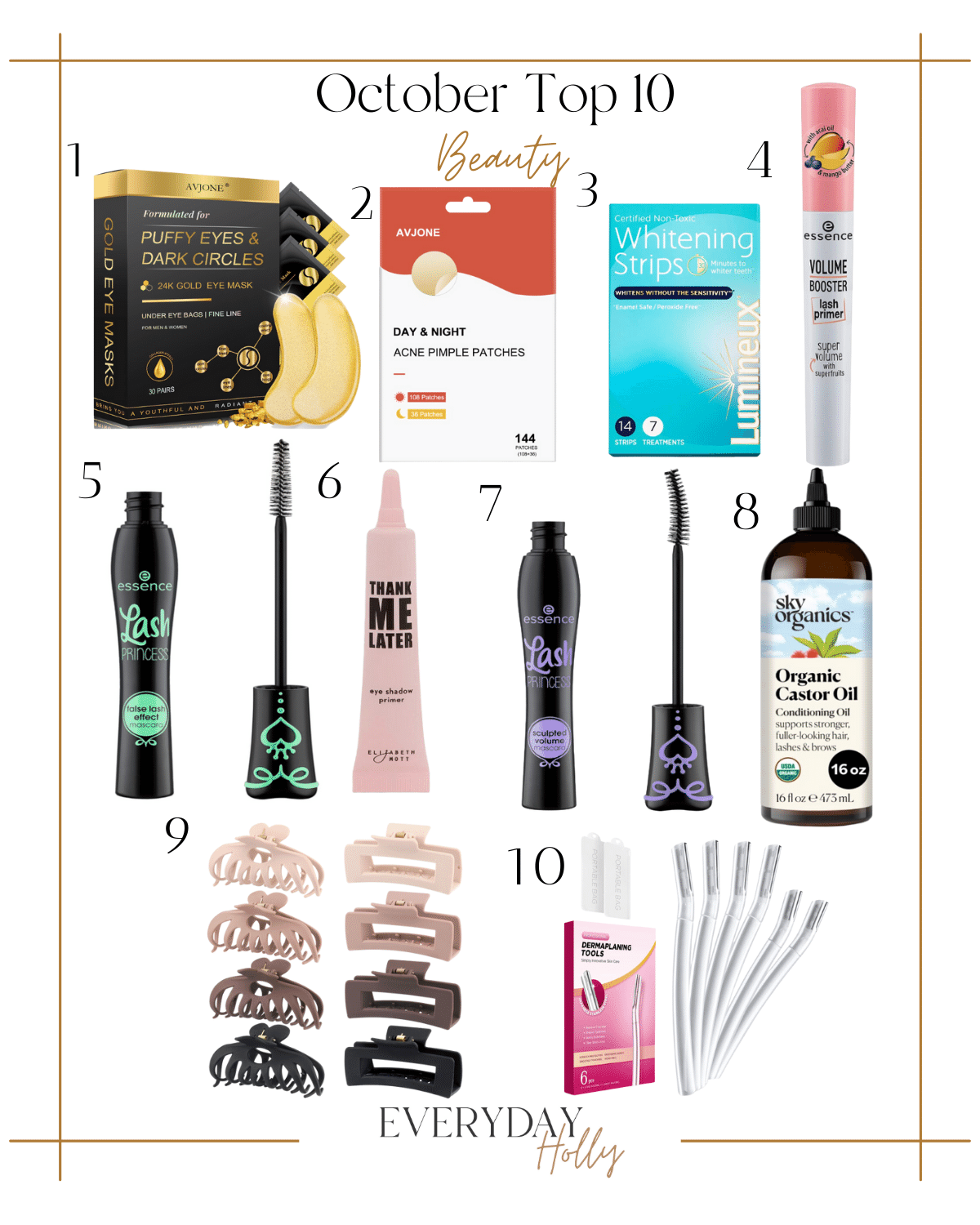 24K Gold Eye Mask | Pimple Pore Patch | Teeth Whitening Strips | Lash Primer | False Lash Effect Mascara | Eye Shadow Primer | Volume Mascara | Castor Oil | Claw Clips | Dermaplaning Tools
Treat yourself to a self-care night – you deserve it! I own each of these items (except these exact claw clips, mine are unavailable but the ones linked are very similar) and can personally attest to how AMAZING they are. If you're like I am and hate having your hair in your face, these neutral claw clips are calling out to you! If you don't have a regular self-care routine to ensure you're always looking and feeling your best, let's get you started. These 24k gold eye masks will always leave you looking well-rested and the teeth whitening strips will give you new found confidence!

Top 10 | Home Essentials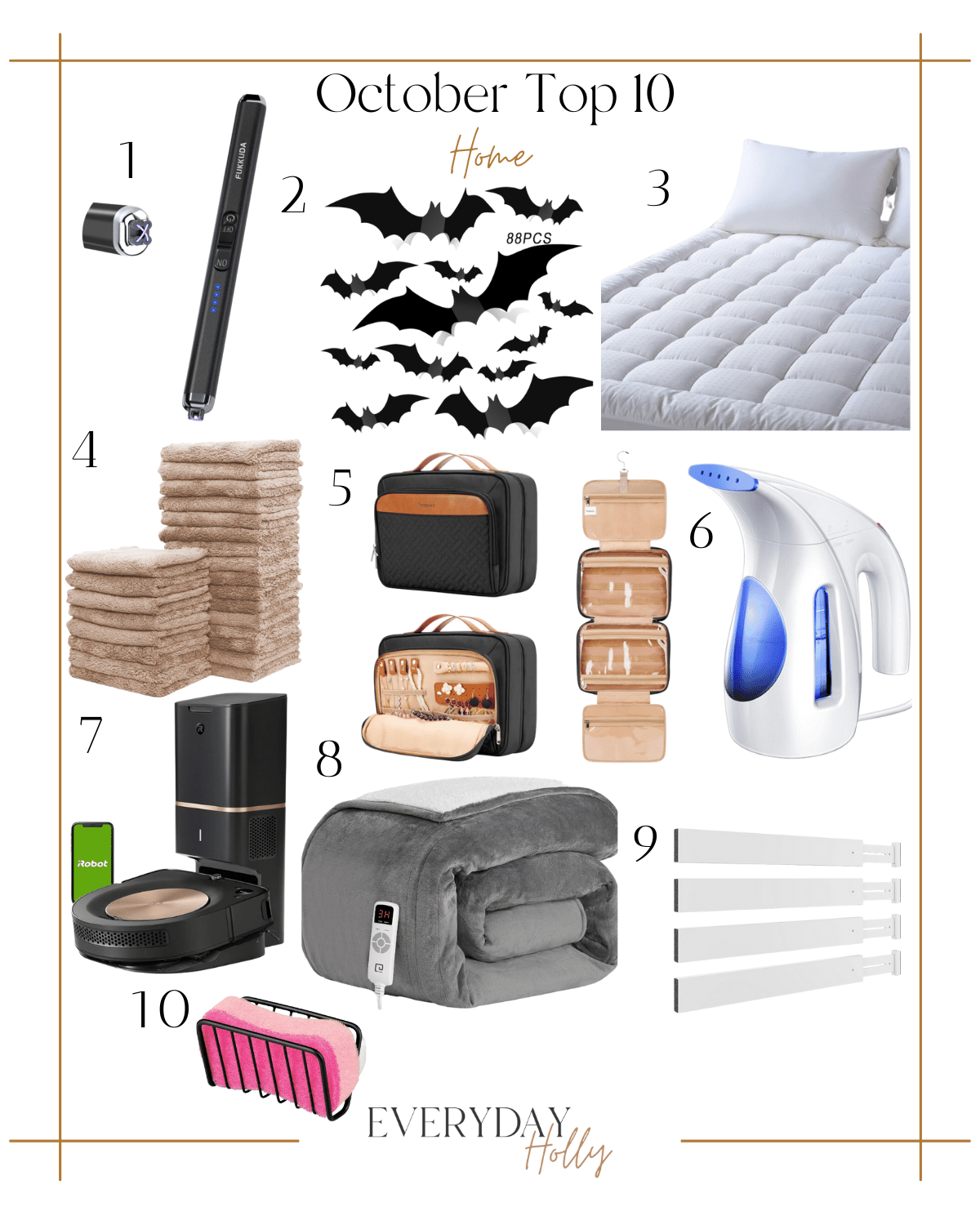 Electric Lighter | Halloween Bats | Cooling Mattress Pad | Dish Towels | Hanging Toiletry Bag | Portable Steamer | iRobot Roomba | Heated Blanket | Drawer Dividers | Sink Caddy
A lot of these items are perfect for surviving travel during this holiday season and some would even make great gifts! My personal favorite is the heated blanket, I love mine and anyone else would too! This hanging toiletry bag is ideal for the avid and organized traveler. Do you run hot when you sleep? You should look into this cooling mattress pad, it will be one of your favorite purchases of the year!

Top 10 | Fashion Favorites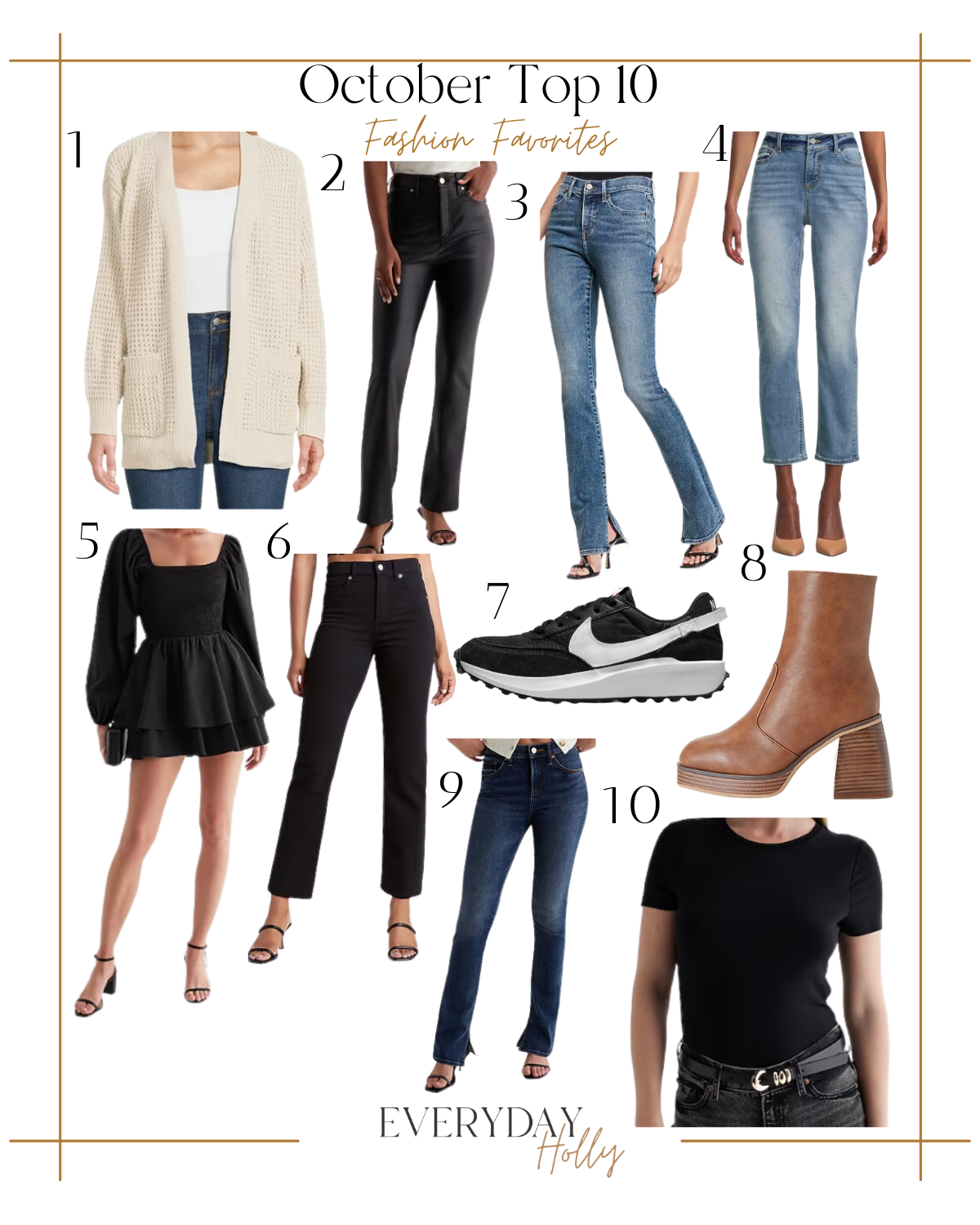 Chenille Waffle Knit Cardigan tts, XS | High-Waisted Faux Leather Pants tts, 0 | Mid-Rise Medium Wash Skyscraper Jeans tts, 0 | Mid-Rise Straight Leg Jeans tts, 2 | Square Neck Romper tts, XS | Black Straight Ankle Jeans tts, 0 | Sneakers go up 1/2 size | Candace Platform Boot | Mid-Rise Dark Wash Skyscraper Jeans tts, 0 | Double Layer Crew Neck Tee tts, XS
Look at these fall fashion finds, they are perfect staple items for any wardrobe this season! Shopping for jeans isn't always fun, it can be time-consuming and sometimes stressful. These jeans are tried and true by yours truly and several have been the top-selling styles for several months! These platform boots are perfect to pair with jeans, wide-leg trousers, or even a midi skirt.

Shop These Styles
You all know I love sharing my personal favorites with each of you. See below for some my FAVORITE styles from this October!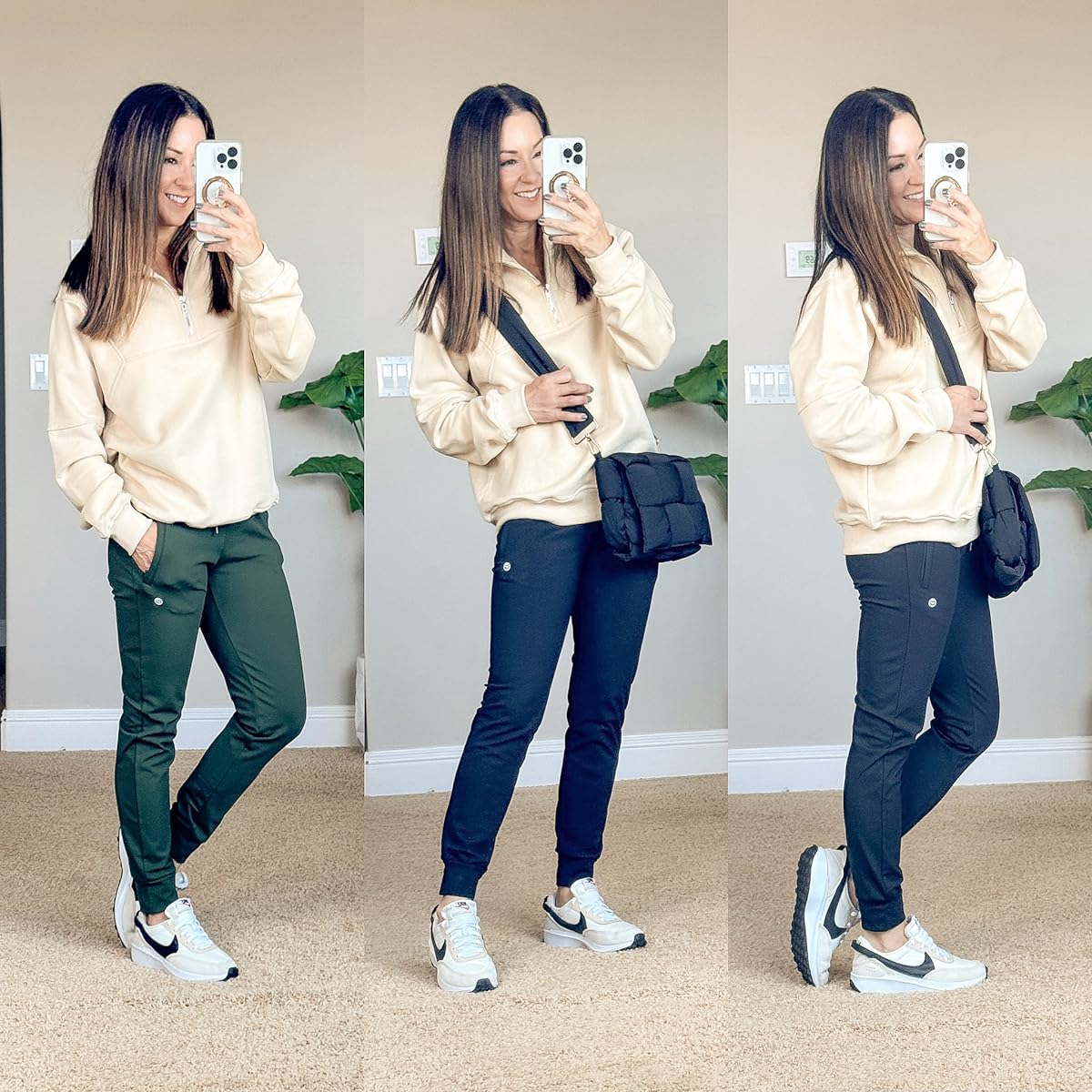 Half-Zip Sweatshirt tts, S | Fleece Lined Joggers tts, XS | Seamless Thongs | Puffer Shoulder Bag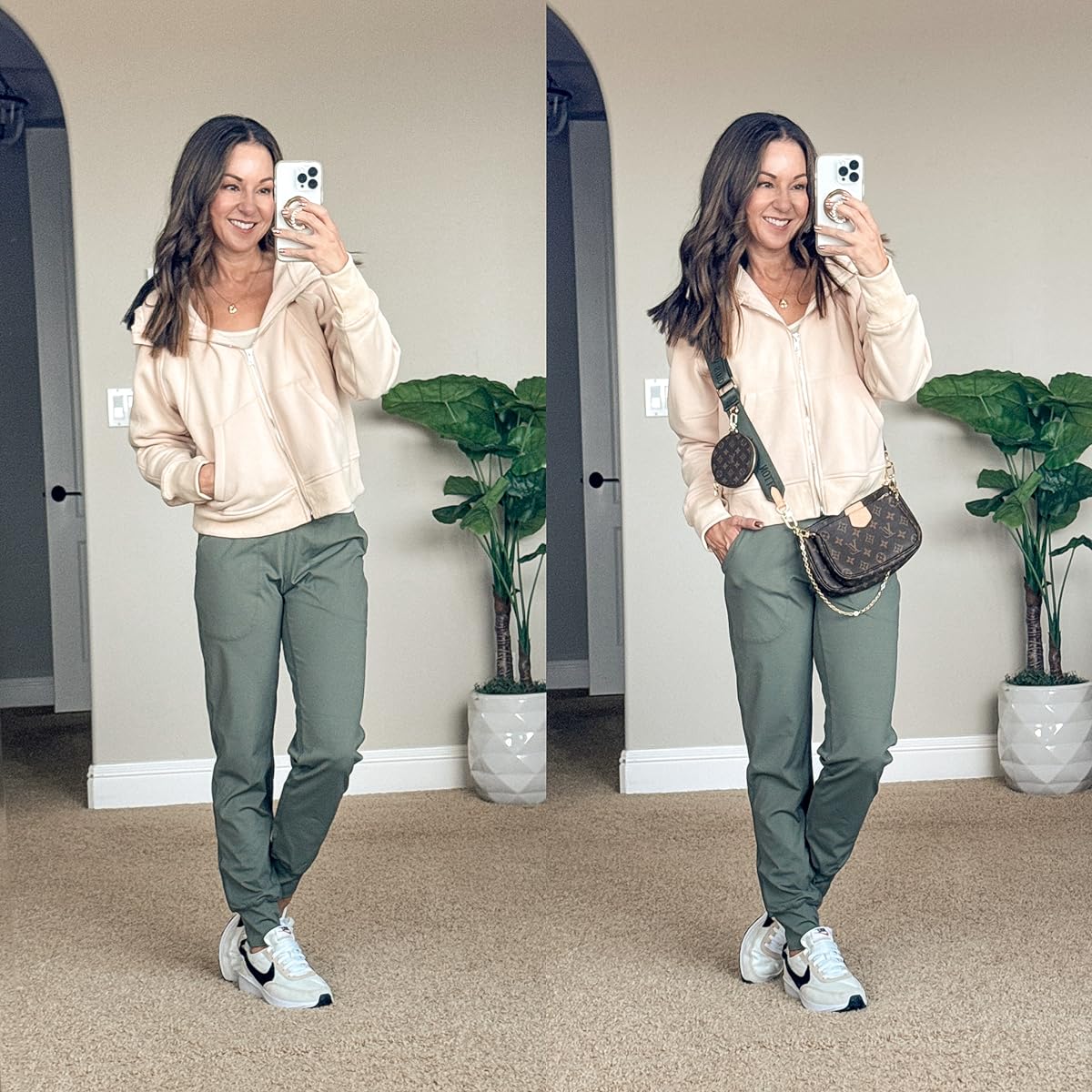 Fleece Lined Full Zipper Hoodie tts, S | Tank Top tts, XS | Seamless Thongs | High-Waisted Joggers with Pockets tts, XS | No Show Socks | Sneakers go up 1/2 size | Budget-Friendly Purse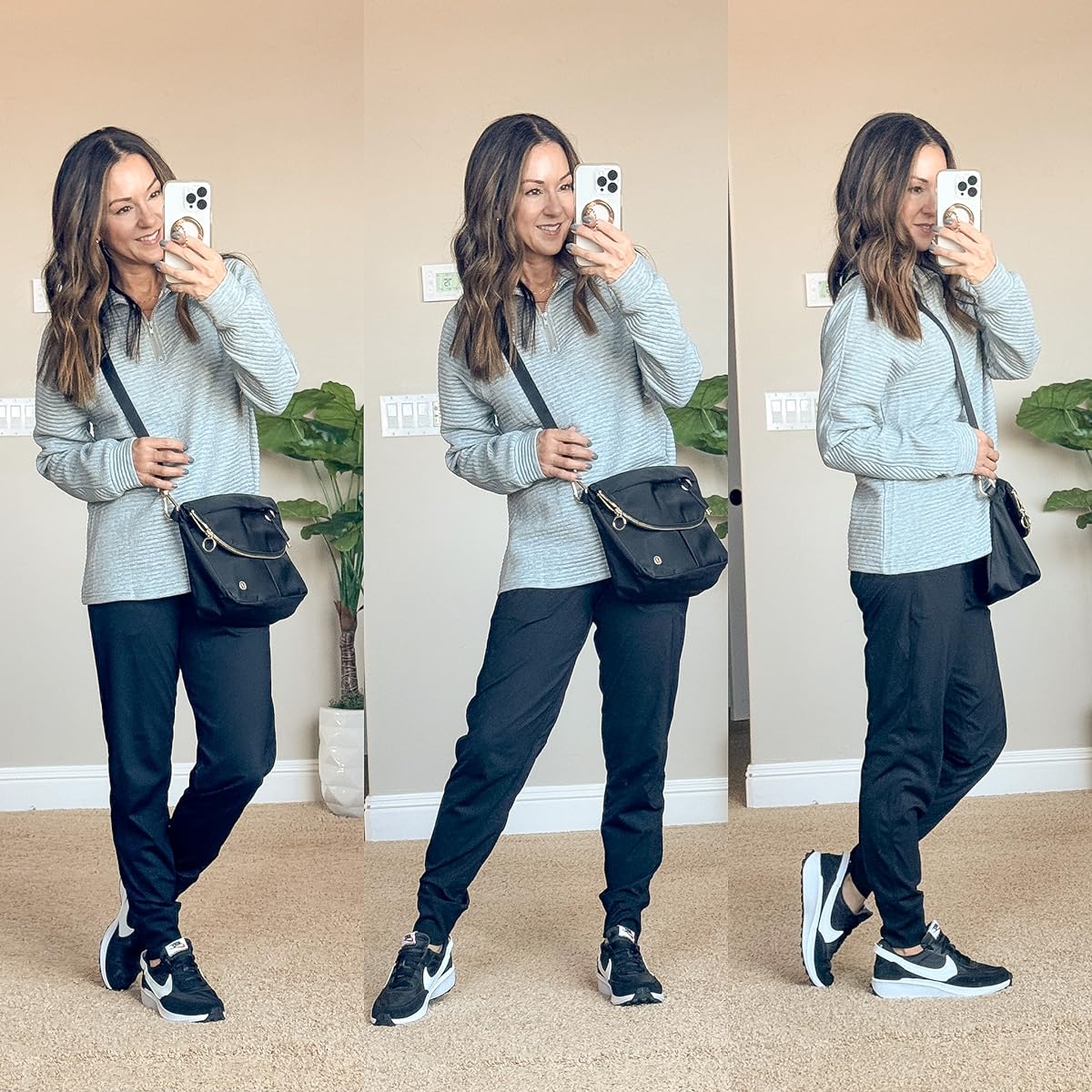 Quarter-Zip Sweater tts, S | Tank Tops tts, XS | Women's Joggers tts, XS | Sneakers | All Night Festival Bag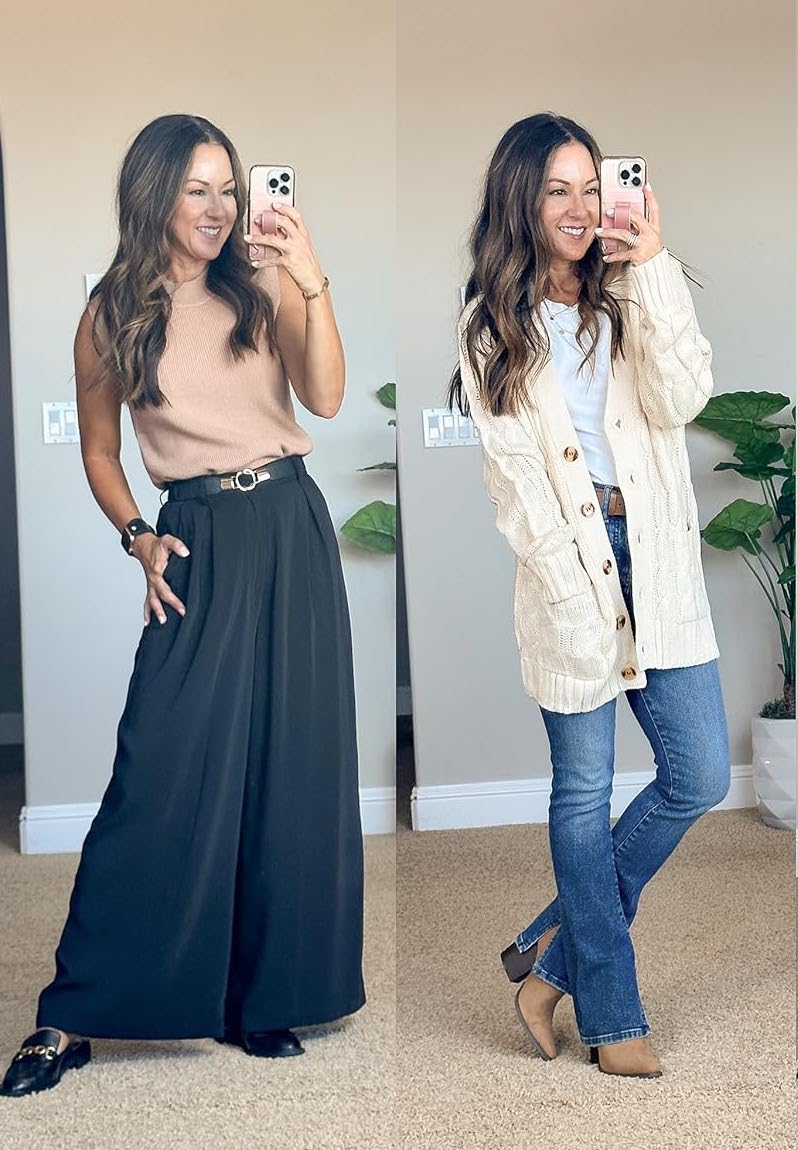 Mock Neck Short Sleeve Sweater tts, S | Skinny Belt | Wide Leg Trousers tts, XS Short | Cable Knit Cardigan tts, S | Mid-Rise Medium Wash Skyscraper Jeans tts, 0 | Gold Drop Earrings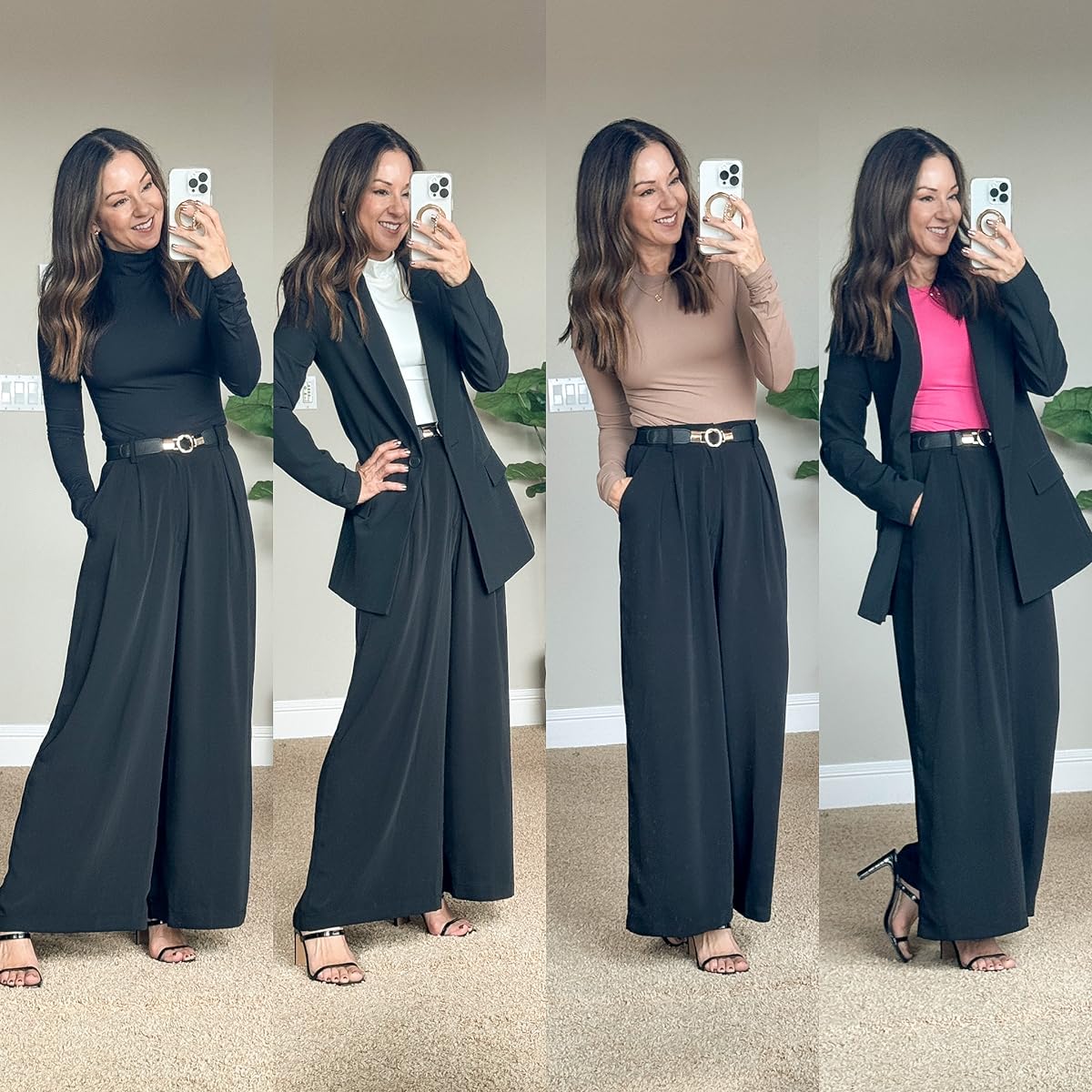 Crew Neck Long Sleeve Bodysuit tts, S | Skinny Belts | Wide Leg Trousers tts, XS Short | Two-Strap Heel | Blazer tts, XS | Gold Initial Necklace | Set of Gold Earrings

Shop More Fashion, Home & Beauty Favorites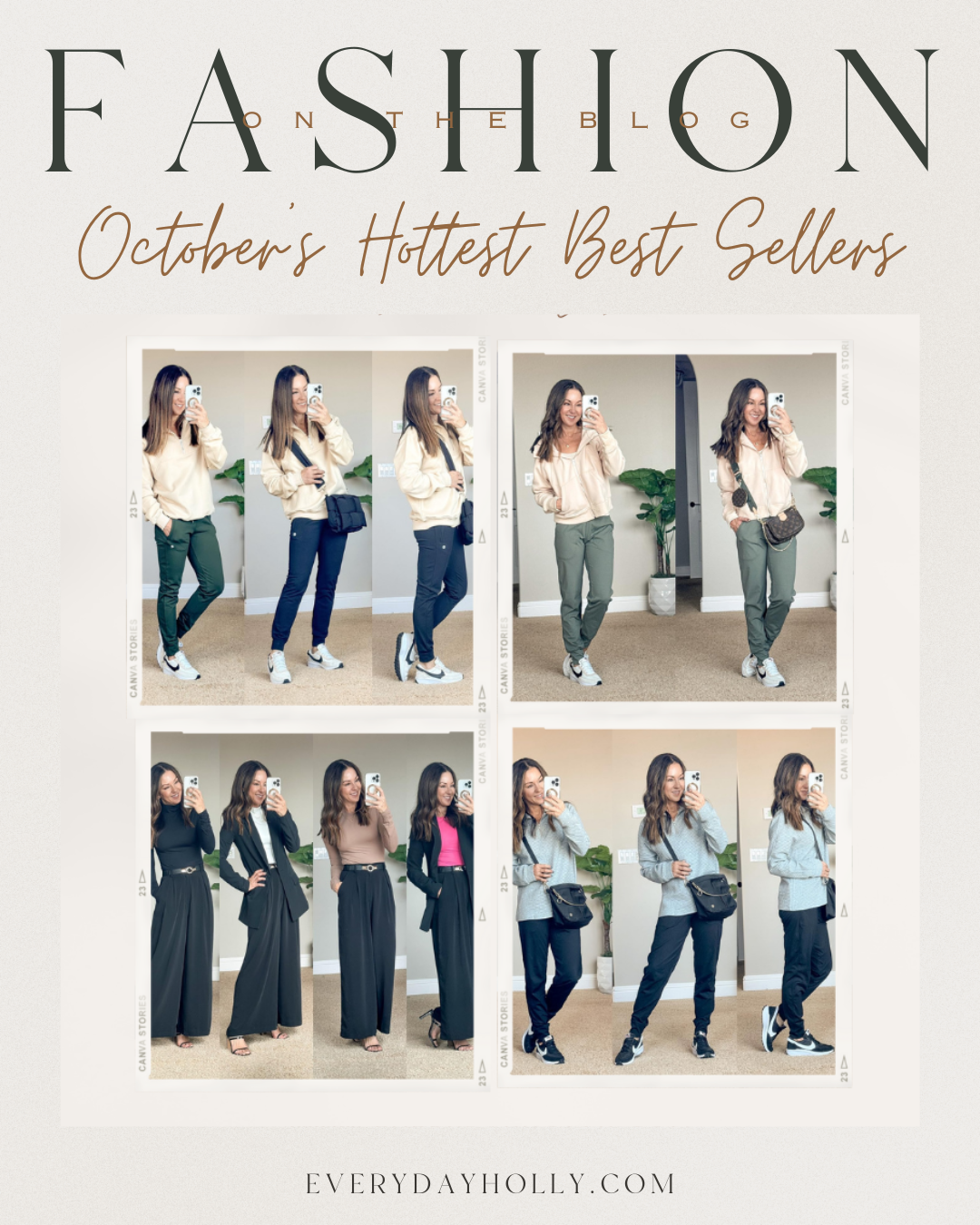 SHOP THE POST