New Year Home Refresh & Organization You Need!
If you are anything like myself this time of year, I am in the mood to declutter, organize and refresh up my home. We hold onto so many random things throughout the year, and nothing feels better than getting your life organized again. Walking into a clean house and an organized space is honest a serotonin boost! If you get the itch to clean and organize your space, I have got the perfect items for you. Starting the process of organizing your home, can be overwhelming because 1. you don't know where to start. 2. You have to find places to actually store everything neatly. I have compiled a list of my favorite home organizational items that will make this process so much easier.
If you want more organizational item ideas, click HERE.
In case you missed it, check out the top selling fashion, home and beauty items from December! Click HERE.
**This post contains affiliate links. All opinions are my own, and do not cost more money to use. Thank you for supporting me**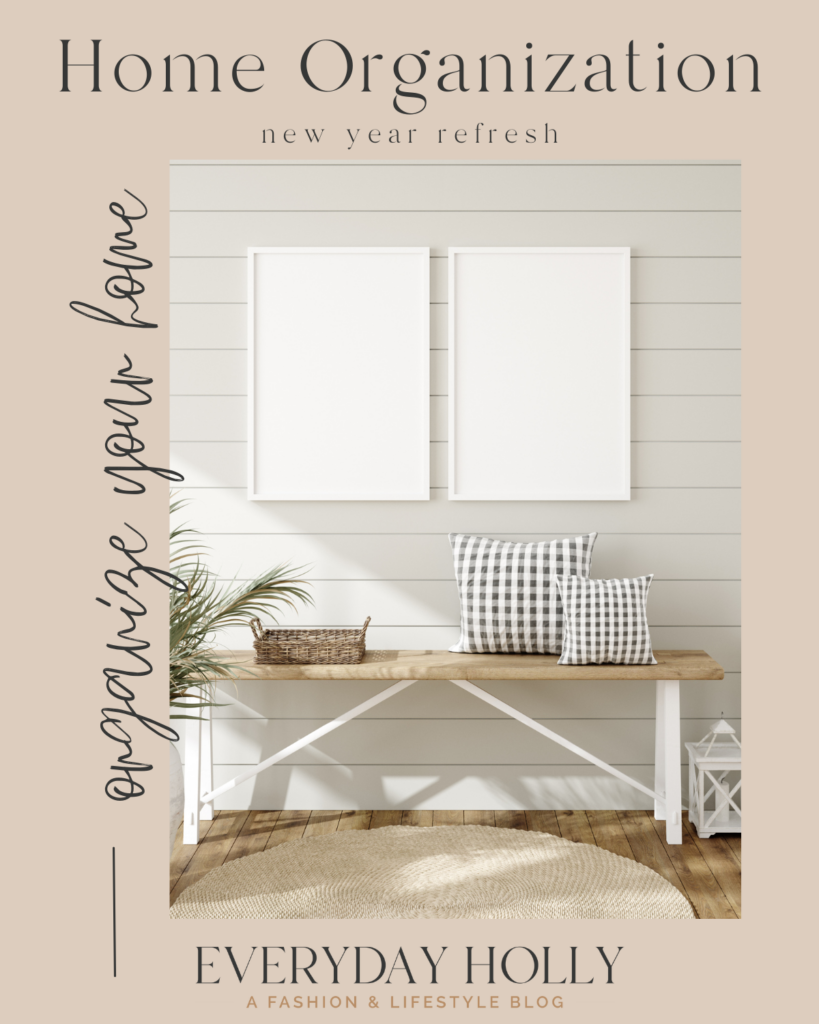 Organization | Kitchen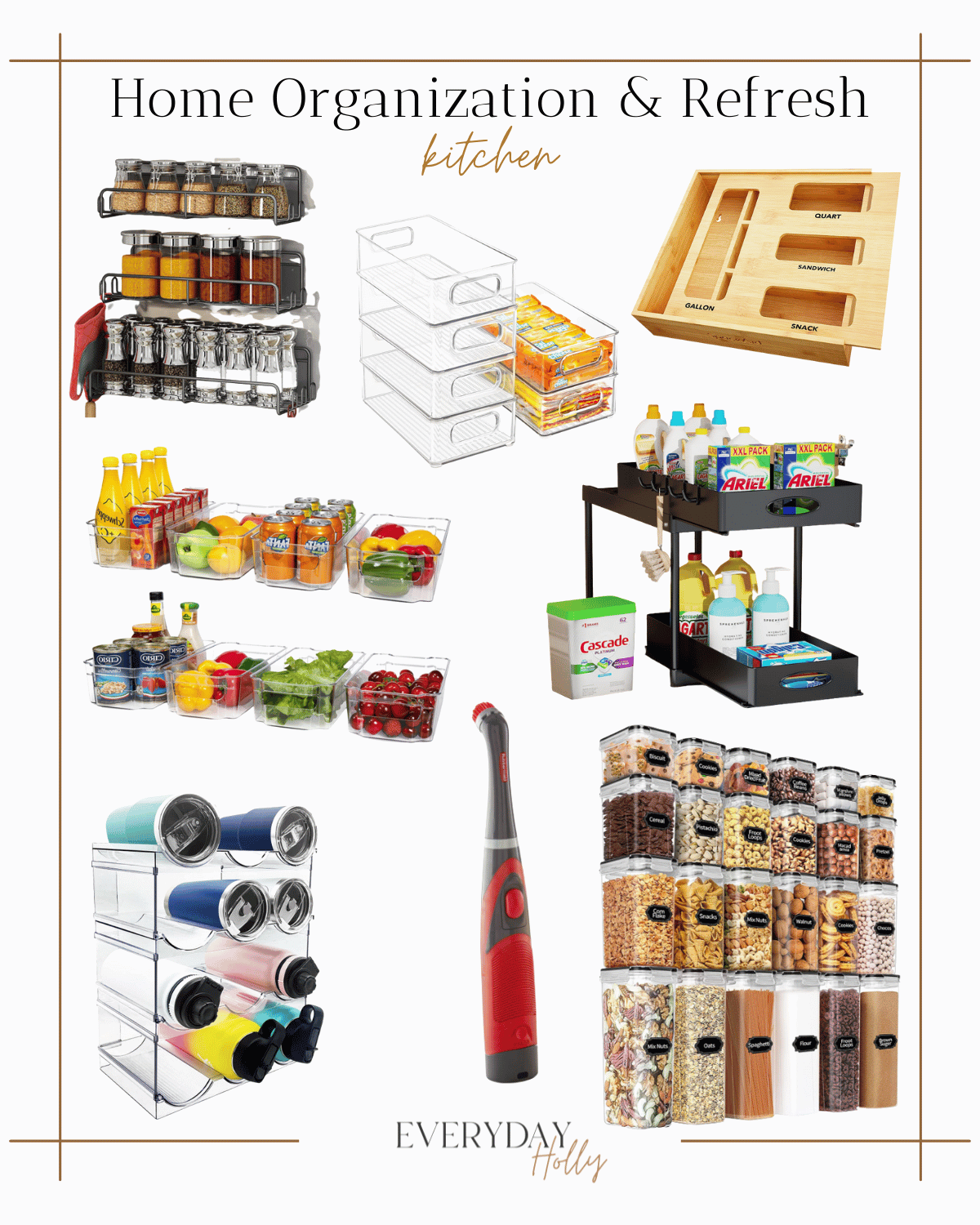 Magnetic Spice Rack | Stackable Acrylic Refrigerator Bins | Ziplock Bag Organizer | 8 Pack Refrigerator Storage | Under the Sink Organizer | Tumbler Rack | Electric Round Cleaning Brush | Pantry Containers with Labels
These organizers are amazing for kitchenware. If you do not use acrylic bins in your refrigerator, I highly suggest it. Every food item gets it's own place plus, you can see everything! When you can see the food it is more appealing… aka. will help you to eat those healthy foods this 2023! One of my favorite finds this season are the under-the-sink organizers. I use them in the kitchen and in the bathroom. These help keep all of your cleaning supplies and essentials tidy and in one place. Another, is this electric round cleaning brush. *Please note this is NOT a toothbrush* This spinning brush helps get into those hard to clean crevasses like around the sink handles and the drain!
Organization | Closet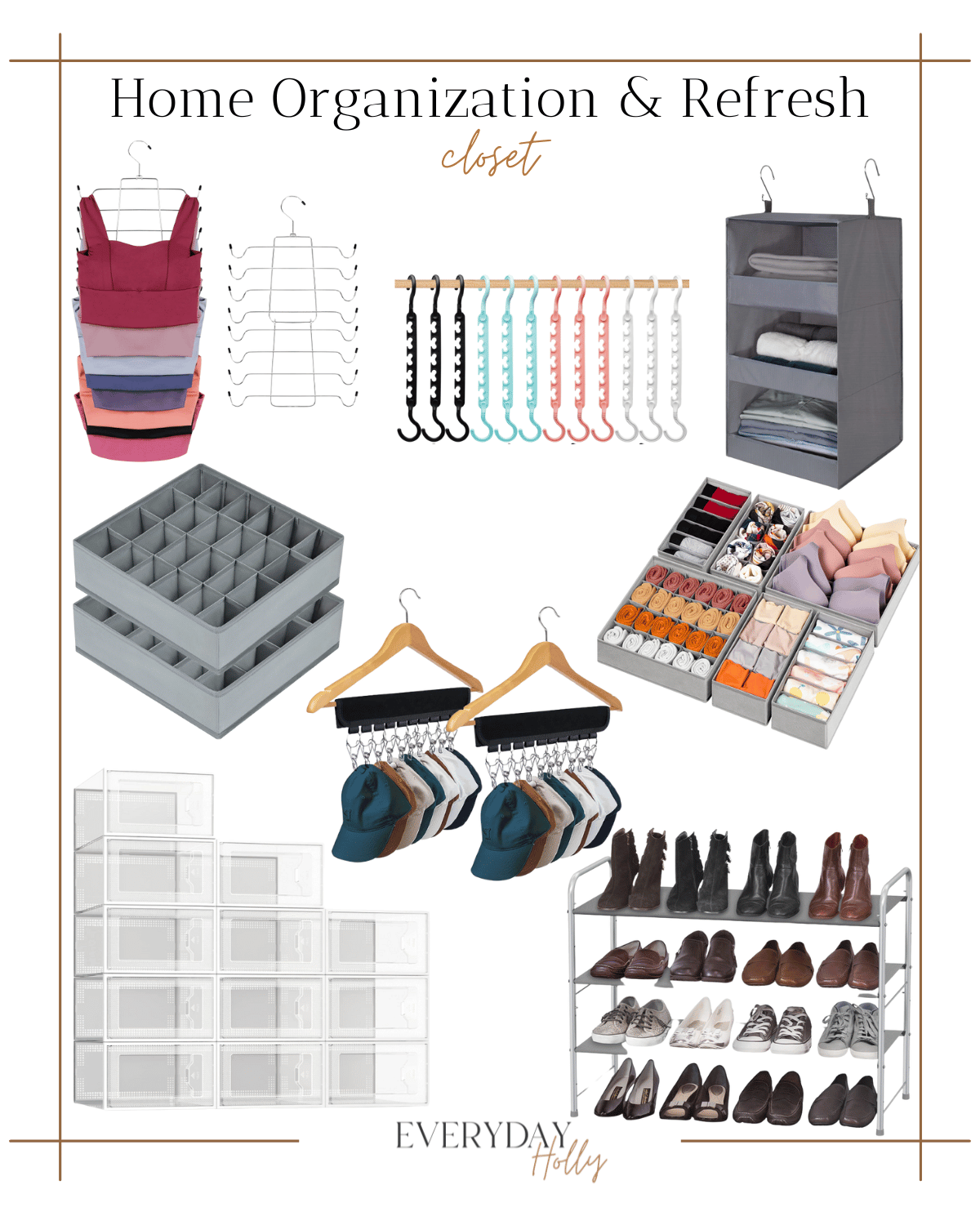 Multi-tiered Hanger | Clothing Hooks | Hanging Shelf | Underwear Drawer Organizer | Hat Hanger | Intimates Organizer | Clear Stacked Clothing Storage Bins | Shoe Rack
Now organizing your closet is such an amazing feeling. These items are also great for your kids, because it allows them to learn how to be organized but also show off what they have. I know a ton of people loves these stackable acrylic bins to store their shoes! This allows each pair of shoes to have it's own compartment and keeps them clean longer. Now the game changers, are these multi-leveled hangers. This allows a TON of more space in your closet. Instead of hanging all of your tanks next to each other, they each get their own hanger, and it's tiered to save space. I love these hangers because when you have a bunch of clothes, this really allows you much more closet space!
Organization | Bathroom & Vanity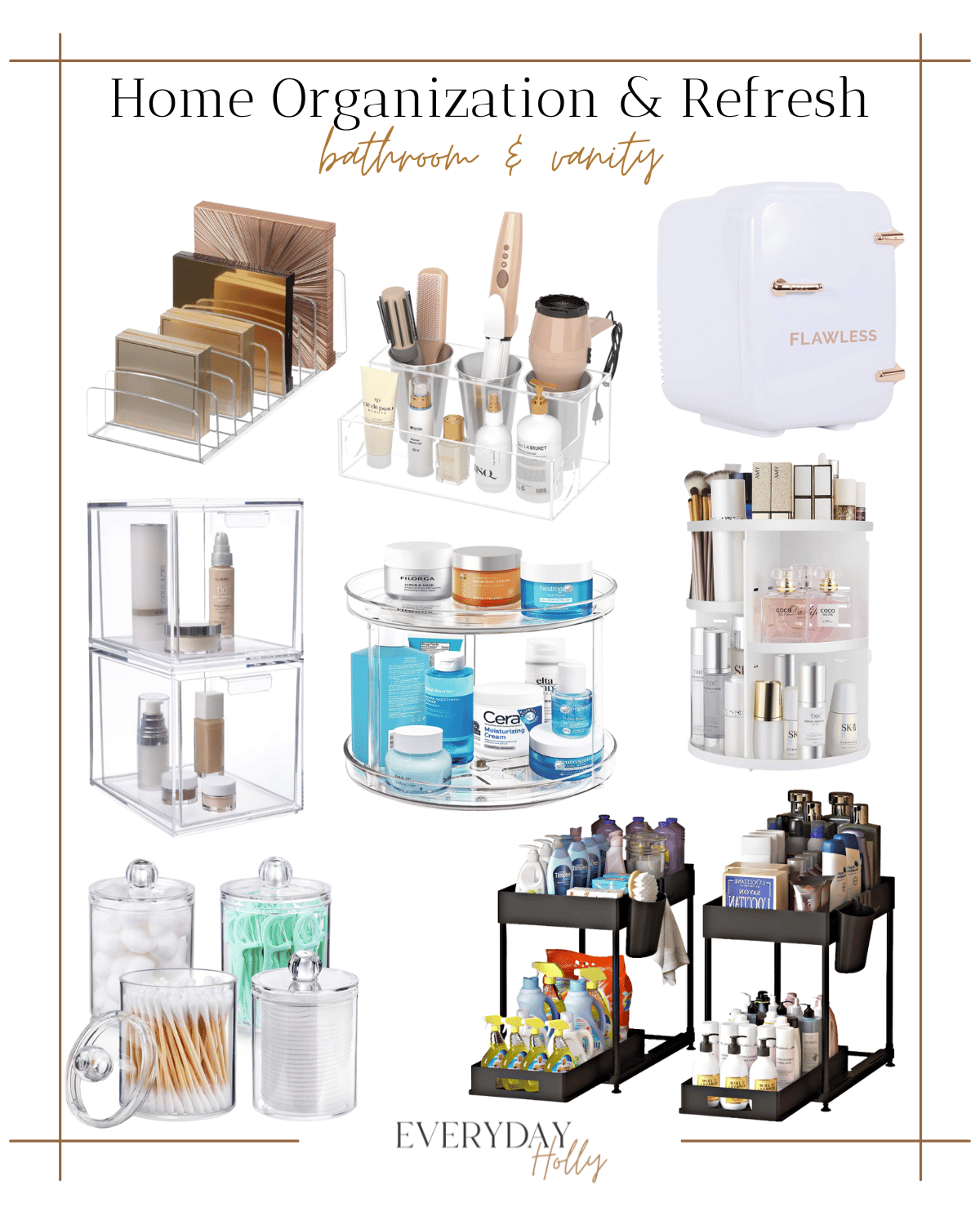 Makeup Palette Divider | Hair Tool Organizer | Skincare Mini Fridge | Acrylic Stackable Bins | 2 Tier Lazy Susan Organizer | Makeup 360 Spinning Organizer | Acrylic Round Containers | Under the Sink Organizers
I love an organized bathroom and vanity. There is something about having your makeup and beauty products tidy that makes you want to actually use the products. The key is, when something looks nice you crave it. So why not have all your spaces look nice, while all being affordable. Using a 360 rotating beauty organizer is amazing because it holds so many products while neatly getting them off your counter. Adding acrylic touches in your bathroom, give the allusion of looking high end, when in reality your getting a steal! Like I stated above, I use the under-the-sink organizers to hold my bathroom cleaning supplies. Or you can use it for body care storage, such as lotions, body wash, extra shampoo and conditioner, etc.
Organization | Home Organization Books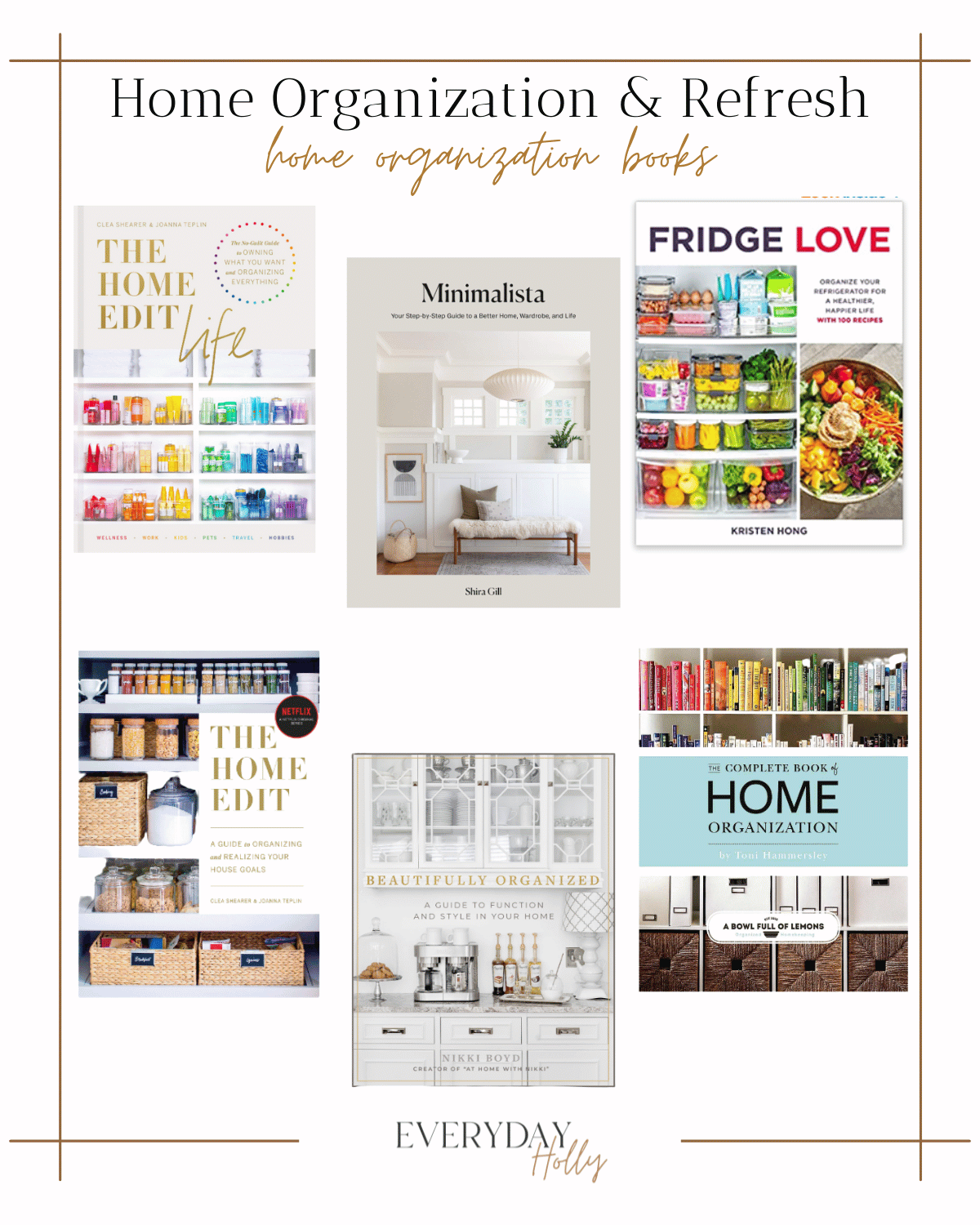 The Home Edit Life | Minimalista | Fridge Love | The Home Edit | Beautifully Organized | Complete Book of Home Organization
If you are looking for some direction or inspiration from the professionals, these books are amazing! All the tips and tricks on how to organize and what goes best together really helps. Refreshing up your home can be challenging when you do not have the vision, these books lay out exactly how to organize and stay tidy.
Organization | Car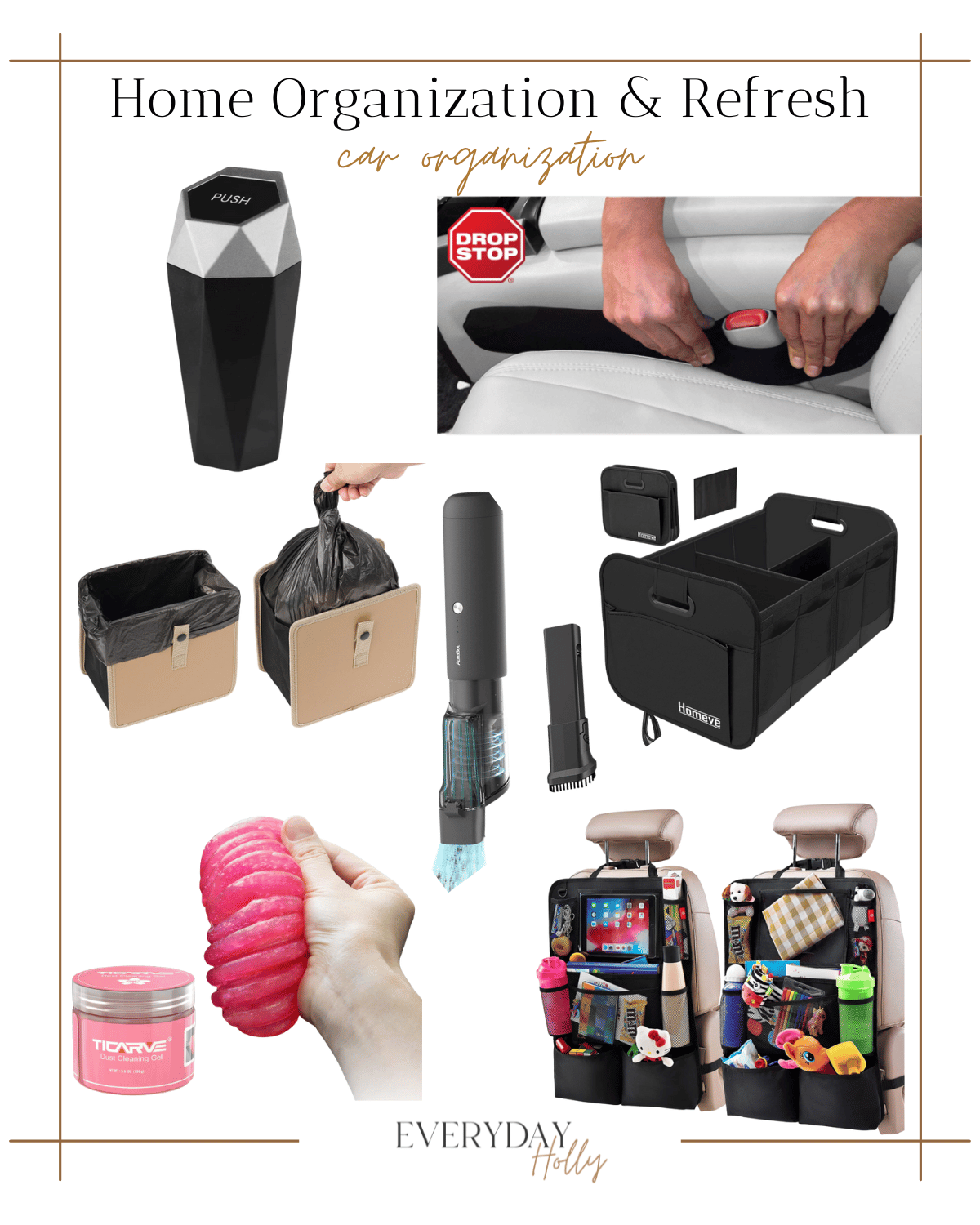 Cupholder Trashcan | Between the Seat Saver | Mini Car Trashcan | Portable Vacuum | Trunk Organizer | Dash Cleaning Gel | Behind the Seat Organizer
I don't know about you, but I love a clean car. So many times, people's cars get dirty because there is no where to store things. Well, these items help that. Eliminate trash by actually using a car trash can. Whether its the cupholder size or larger, this allows you to get rid of those food and straw wrappers quickly. If you have little kids, having a portable vacuum and behind the seat organization is a life saver. When they get messy, you can clean the seat on the spot! Now the behind the seat organization is perfect for when you have younger children because you can store wet wipes, extra clothes, toys, and cleaning supplies all in one place. This allows more space in your seats and keeps your car clean, even with babies!
Shop Home Organization

Shop More Home Essentials & Favorites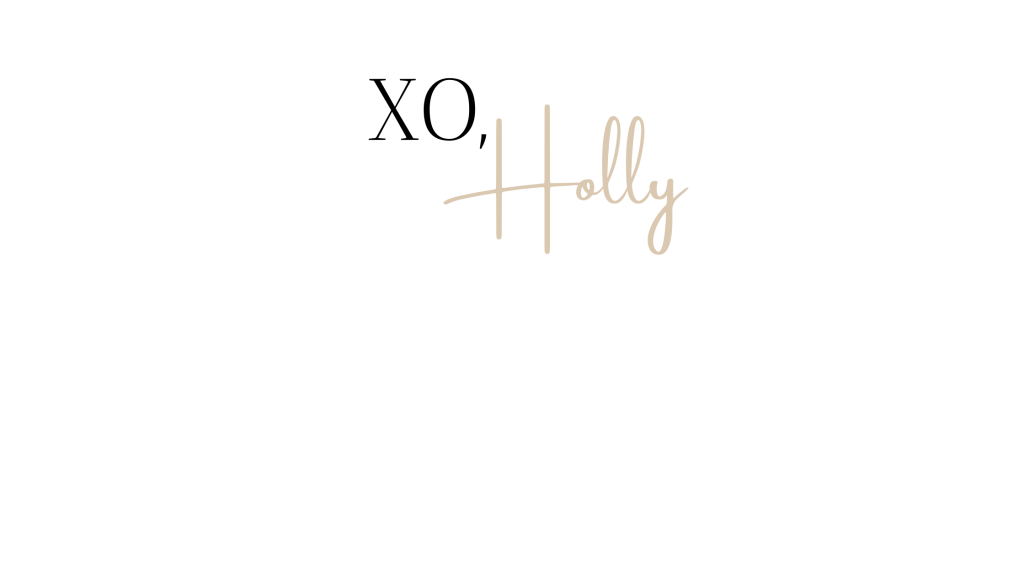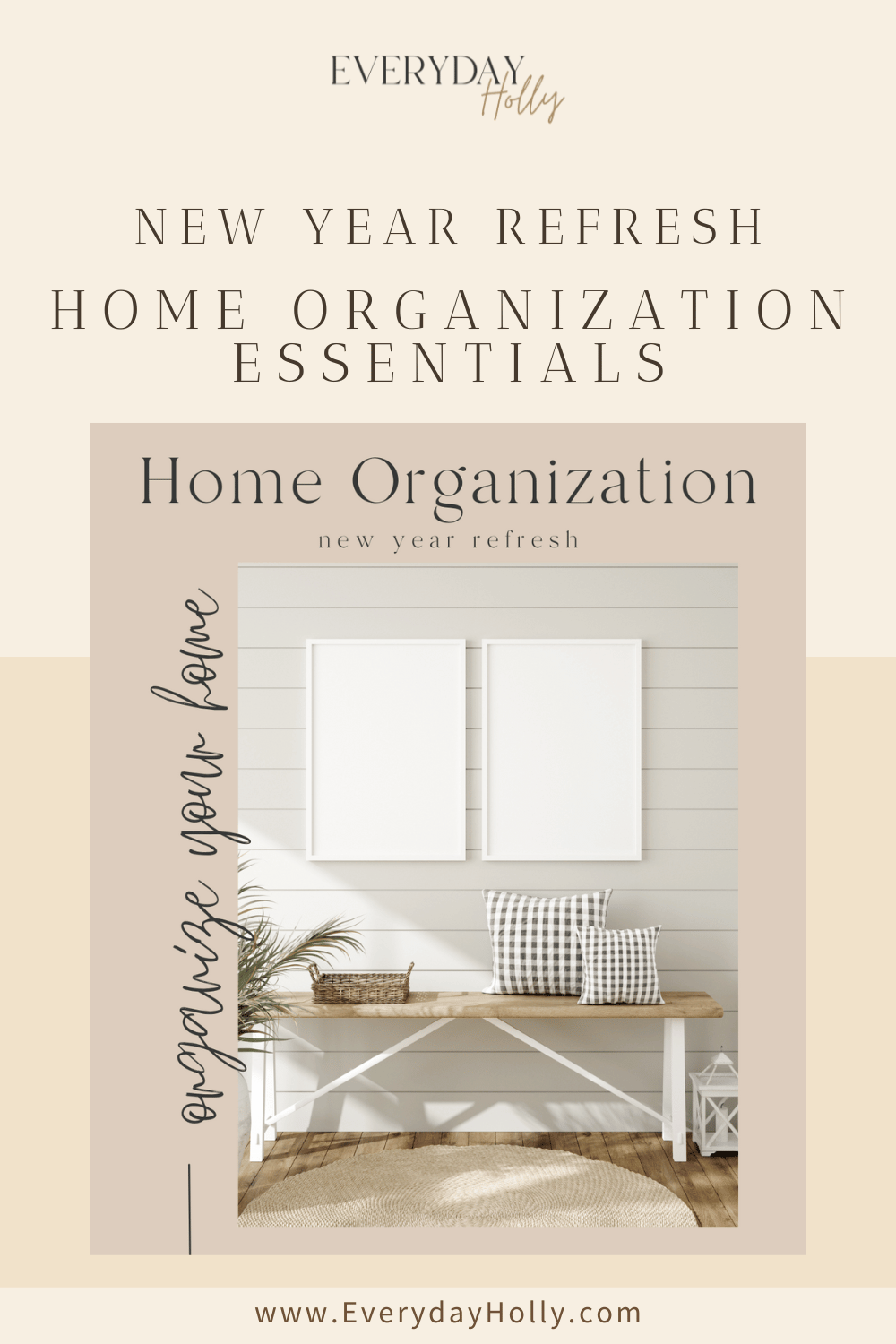 SHOP THE POST