Family Summer Vacation: All Inclusive Resort Turks And Caicos – Everything You Need to Know For the Perfect Trip!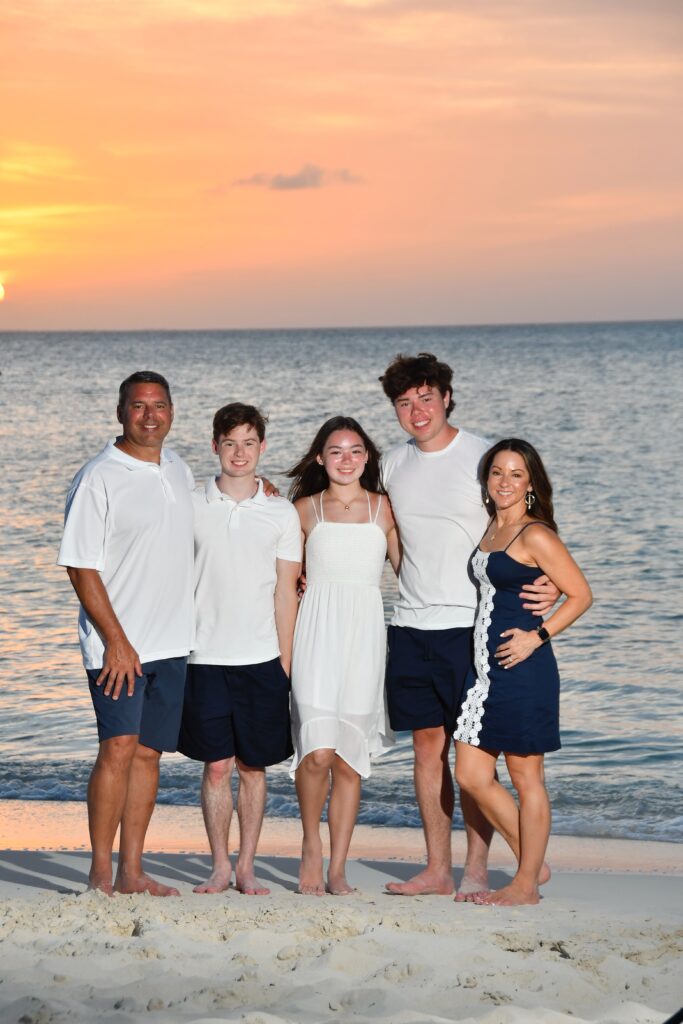 With our hearts brimming with excitement, we embarked on our third vacation to the captivating destination of Turks and Caicos. Nestled in this idyllic corner of the Caribbean, the Beaches All-Inclusive Resort has become a favorite vacation of our family—a haven of family bliss.
In this blog post, I will be sharing our favorite moments, must-do activities at the resort, and of course, my swimsuits and coverups along with travel essentials that ensured our stay was effortless.
Travel Essentials
When it comes to embarking on an adventure, being prepared is the key to a smooth and enjoyable journey. Whether you're jetting off to a tropical paradise or exploring a bustling city, having the right travel essentials at your fingertips can enhance your overall experience.
In this section, we'll dive into the essential items you need for a comfortable travel experience, covering everything from carry-on necessities and luggage organization to beauty and toiletry essentials, as well as convenient items for your vacation. Let's ensure that you have all the tools to make your trip effortless, enjoyable, and stress-free from start to finish.
Travel Outfit
When preparing for a plane ride to a tropical destination, it's important to strike the right balance between comfort and practicality. For a stylish and functional travel outfit, I recommend opting for linen pants that offer breathability and a relaxed fit. Pair them with a lightweight tank or a bodysuit to keep cool upon arrival at your destination. However, as planes can get chilly, especially during longer flights, it's wise to bring a versatile layer like a denim jacket. This will not only keep you cozy during the flight but also add a fashionable touch to your overall ensemble. By combining these elements, you'll be ready to embark on your tropical adventure with comfort and style.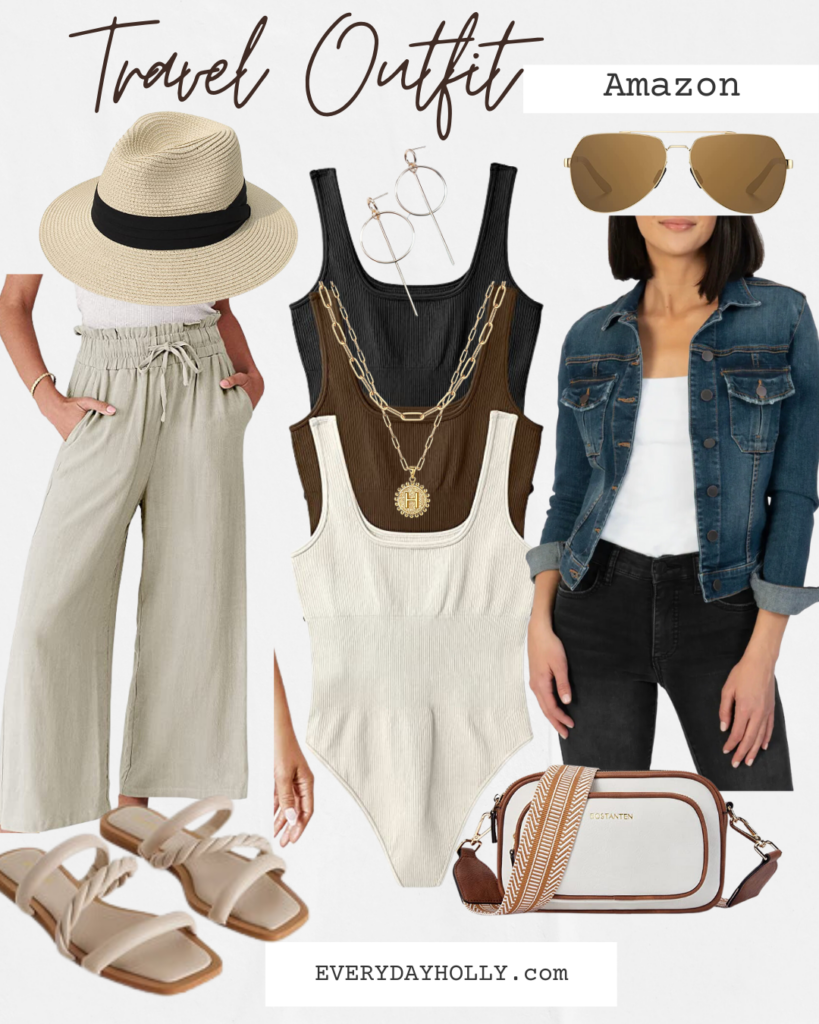 Beach Hat (13% off + 5% off coupon) | Hoop Dangle Earrings | Sunglasses | Linen Pants | 3 Pack Bodysuits (34% off) | Necklace | Jean Jacket | Tan Sandals | Crossbody Bag (10% off)

Essential Travel Items for a Comfortable Long Flight
As you embark on a long flight to your dream destination, ensuring a comfortable travel experience becomes paramount. Packing the right essentials in your carry-on bag can make all the difference. Here are the must-have items that have become my trusted companions on long flights: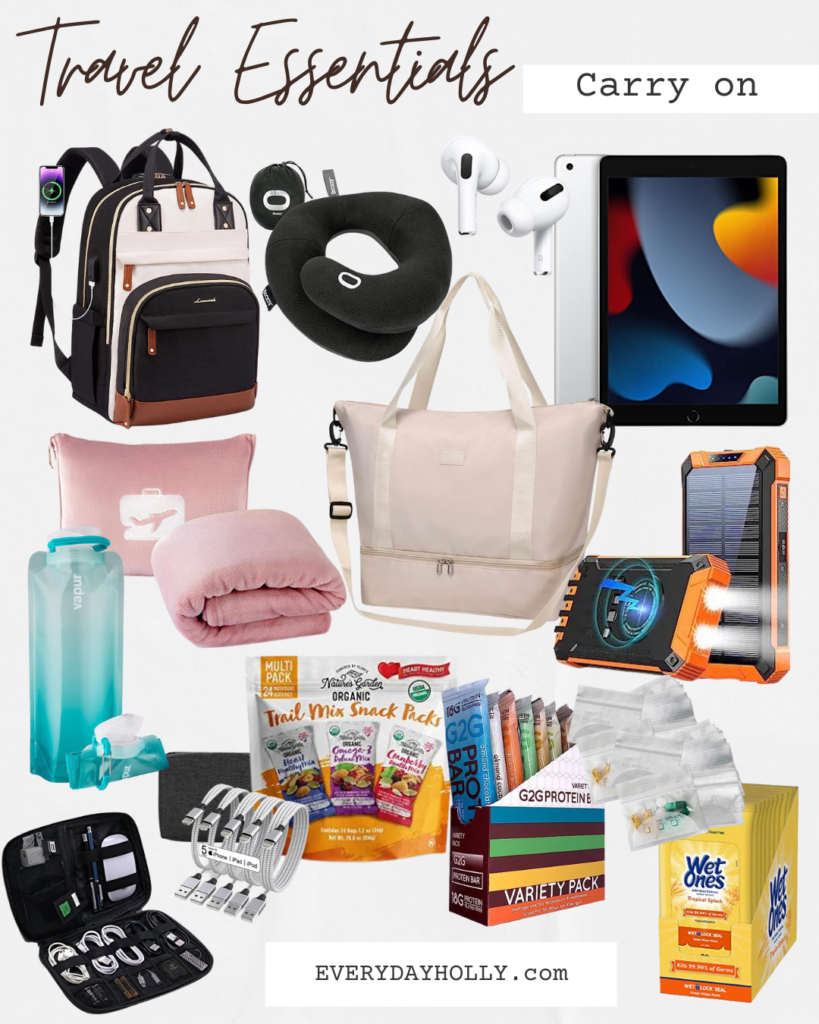 Your carry-on bag serves as your trusted companion throughout your journey, containing essential items to keep you comfortable and entertained. Here are some must-have carry-on necessities:
Carry-on bag or backpack that is a sufficient size and plenty of pockets for organization
Neck pillow for cozy relaxation and to avoid neck kinks from sleeping at a wrong angle.
Noise-canceling headphones to create a personal oasis
Cozy blanket peaceful sleep during long flights – this set is so cozy and soft!
Refillable water bottle for staying hydrated
Entertainment options like books, audibles, or movies – make sure to download your movies, podcasts or audible prior to departure!
Ipad for entertainment
Snacks to curb hunger and keep you energized
Sanitizing wipes to clean your area – Clean your entire area before settling in.
Back up battery – not all airplanes have plugin capabilities. – I love this one! It has the charging cords already attached.
Use code: EVERYDAYHOLLY for 15% off G2G Protein Bars

Luggage Organization
Efficiently organizing your luggage can save you time and hassle while ensuring your belongings stay in order. Consider these essential items for luggage organization: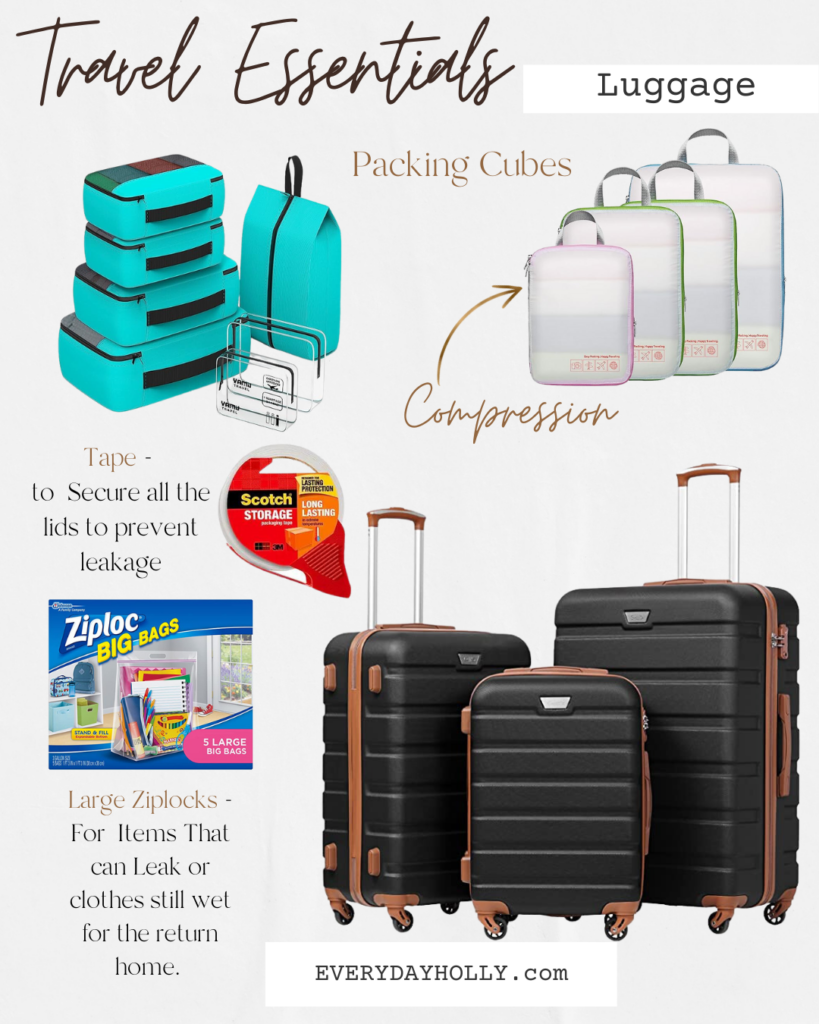 With these tools, you can maintain a well-organized suitcase and easily locate your belongings throughout your trip.

Beauty and Toiletry Essentials
When it comes to beauty and toiletry essentials, I have my go-to items that I simply can't travel without. These beauty and toiletry essentials have become my travel companions, ensuring I feel pampered and put-together no matter where my adventures take me.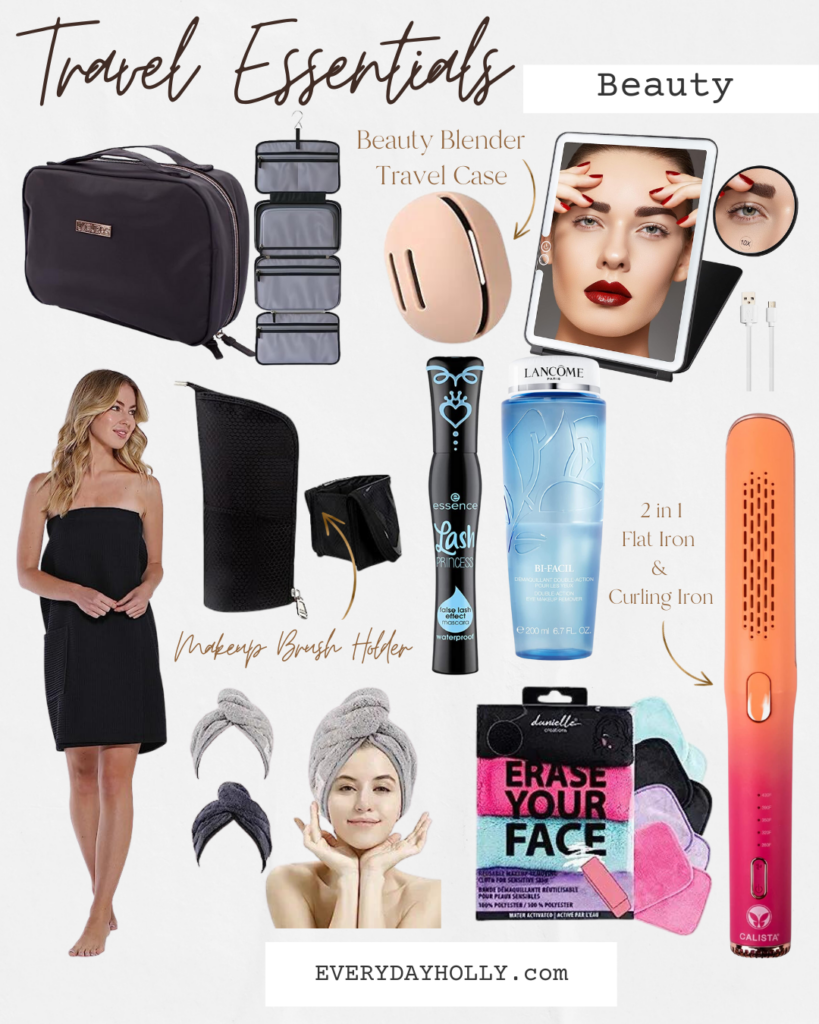 Let me share with you my must-haves that have become an integral part of every vacation.

Convenience Items
When embarking on a longer family vacation, being prepared with convenient items can make your stay even more comfortable and hassle-free. Here are some must-have convenience items that I always pack for extended trips: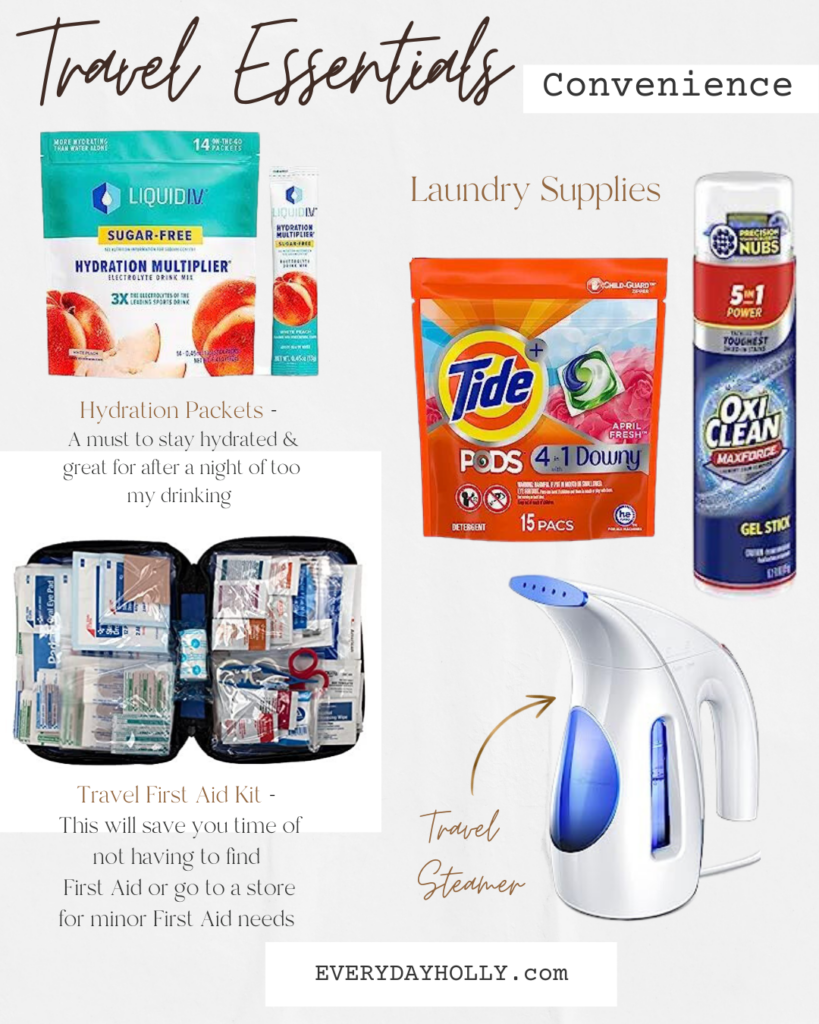 By including these convenience items in your packing list, you'll be well-prepared to handle any unexpected situations, keep your clothes wrinkle-free, stay on top of laundry, and ensure optimal hydration throughout your longer family vacation.
Travel First Aid Kit: A comprehensive travel first aid kit is essential for handling minor injuries or illnesses that may occur during your vacation. It helps you avoid unnecessary visits to a local clinic or running out to find a store for supplies.
Laundry Essentials: Staying on top of laundry becomes effortless with the right essentials. I always bring a stain stick remover, which comes in handy for treating unexpected spills or stains. If the accommodation has a washer and dryer, I pack laundry pods to simplify the process and ensure clean and fresh clothes throughout the trip.
Liquid IV for Hydration: After long flights, sun-soaked days, or indulging in vacation activities, staying hydrated is crucial. I always pack Liquid IV, a hydration multiplier that helps replenish electrolytes and keeps me feeling refreshed. It's not only great for rehydration but also acts as a remarkable hangover helper, ensuring you bounce back quickly after a fun night out.

Sun Essentials
Don't forget to pack your essential sun care items, with sunscreen being a top priority. I have my favorite sunscreen brands that work effectively and provide the necessary protection against harmful UV rays. Additionally, I always bring a Sun Rescue Spray that accompanies us on every vacation, just in case someone forgets to apply their sunscreen and ends up needing some extra care. Prioritizing sun essentials ensures that you can fully enjoy the outdoor activities while keeping your skin safe and protected from the sun's rays.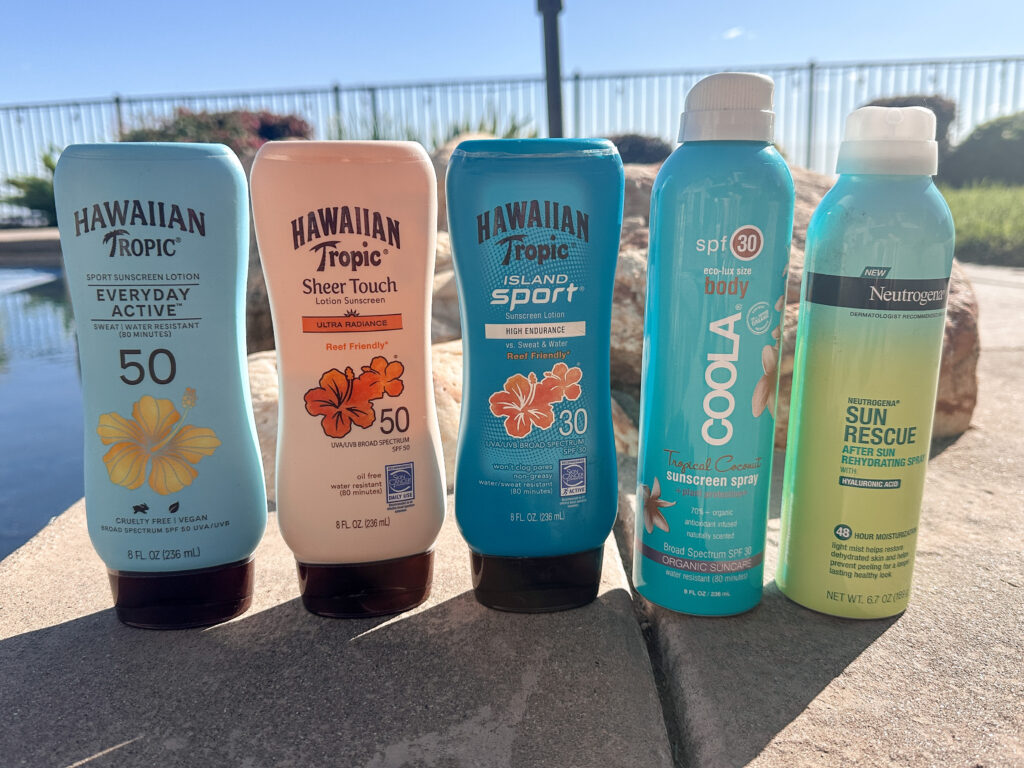 Hawaiian Tropic Everyday Active | Hawaiian Tropic Sheer Touch | Hawaiian Tropic Island Sport | Coola Sunscreen | Neutrogena Sun Rescue

The Resort: Beaches Turks & Caicos
Let me paint a picture of why we absolutely adore the Beaches All-Inclusive Resort in Turks and Caicos. There are countless reasons why this resort stands out, and it all begins with the incredible all-inclusive experience. At Beaches, everything is included – from delectable meals to refreshing beverages, including alcoholic drinks, and even water sports activities. It's the epitome of hassle-free vacation.
The Pools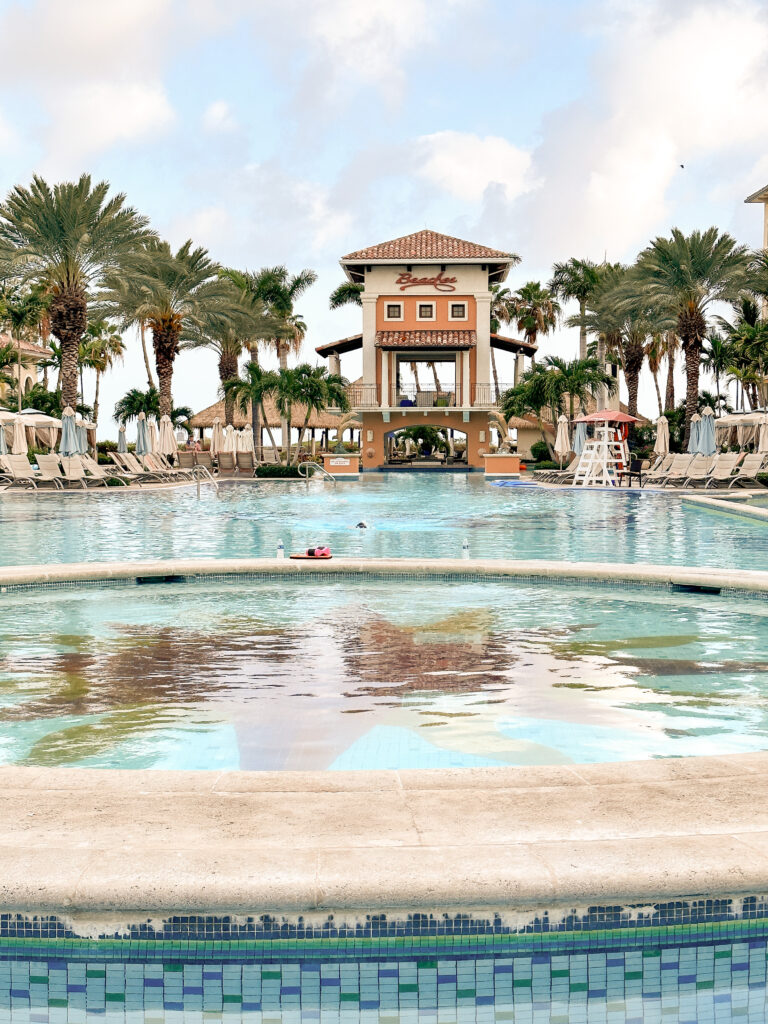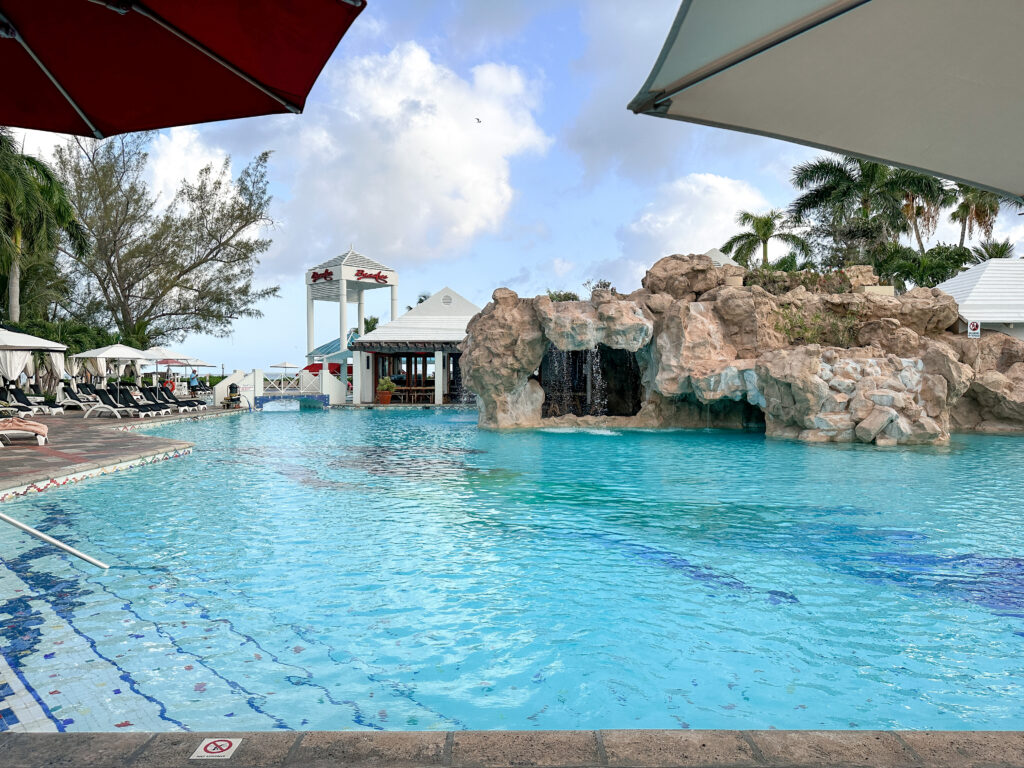 One of the remarkable aspects of Beaches Turks and Caicos is that it encompasses four distinct resorts/villages, all within one expansive property. This means you have access to a variety of amenities and experiences across the entire resort during your stay. Each village boasts its own unique charm and ambiance, offering something for everyone.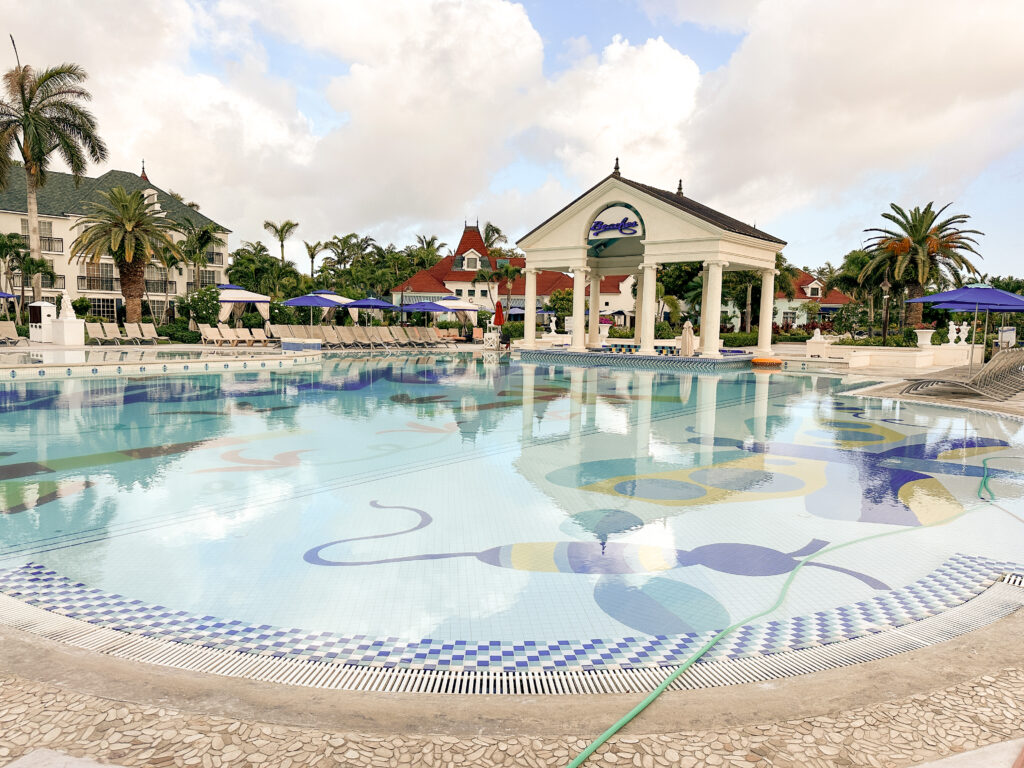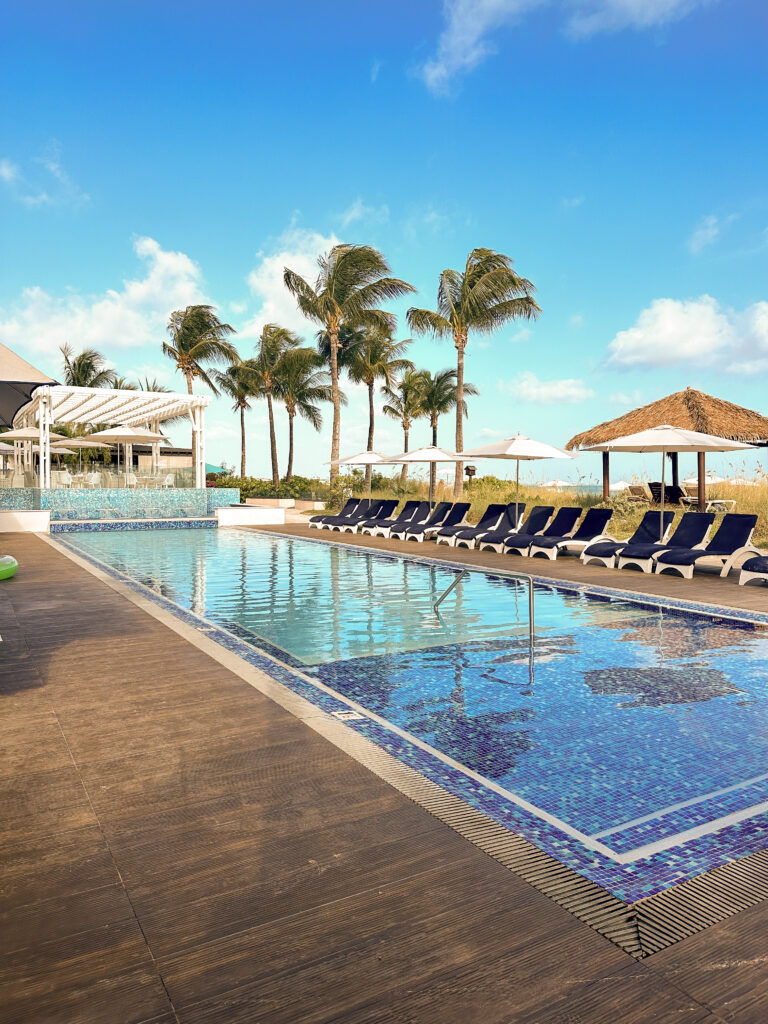 Our Villa
During our visit, we had the pleasure of staying in the Key West resort, in an oceanfront villa with its own private pool & Butler.
One of the most cherished aspects of our trips to Turks and Caicos is the presence of our incredible friends who have become an integral part of our travel adventures. We have been exploring the world together for years, and this vacation marks our remarkable 11th trip as a group. We have created countless treasured memories together.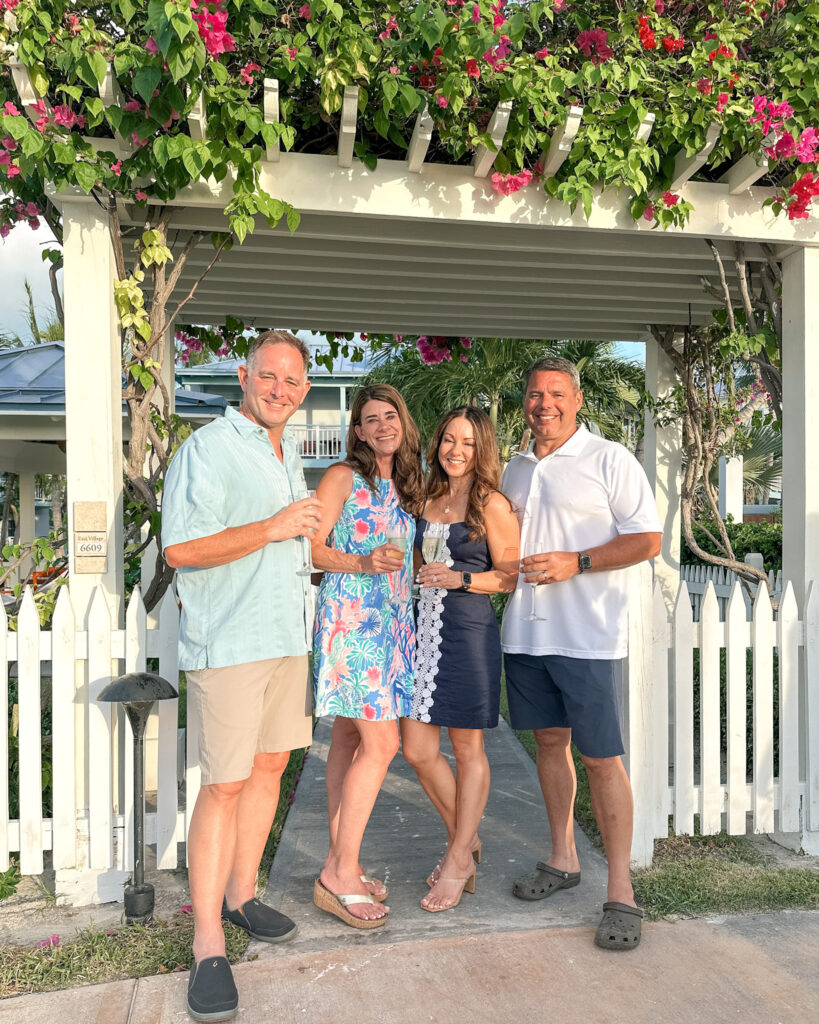 To accommodate our group, we find the perfect haven in the Villas. With its spacious layout, it comfortably sleeps 10, although we feel that it can easily accommodate eight individuals in utmost comfort. The villa features two master bedrooms and two secondary bedrooms, providing ample space and privacy for everyone.
One of the highlights of the villa experience is the fully stocked refrigerator and the full-size kitchen. It's a true delight to find our favorite beverages chilled and waiting for us. The convenience of having a washer and dryer in the villa is an absolute blessing, especially when traveling with kids. It makes it so much easier to keep up with laundry and ensures that we have everything we need for a stress-free and enjoyable stay.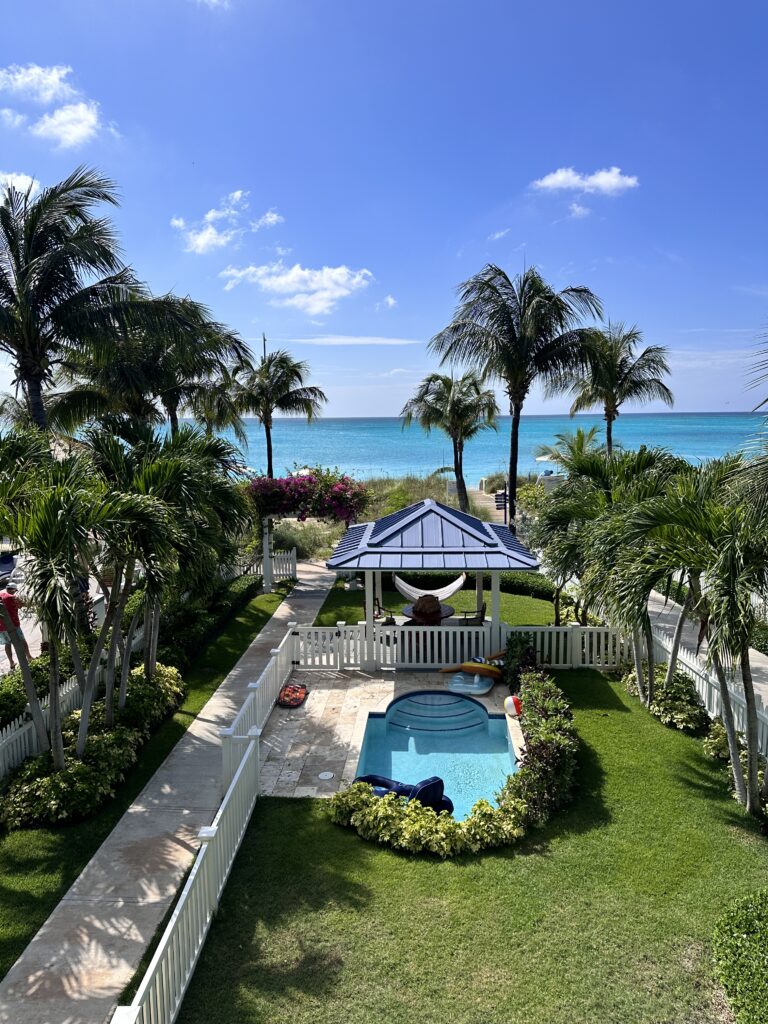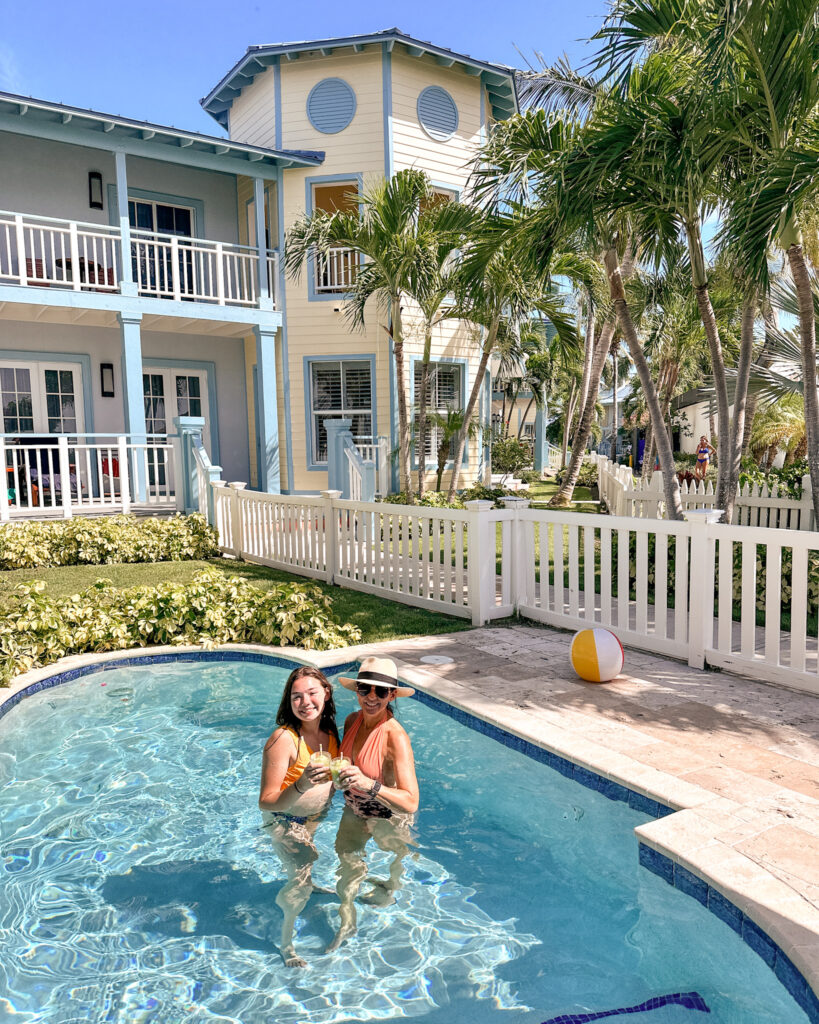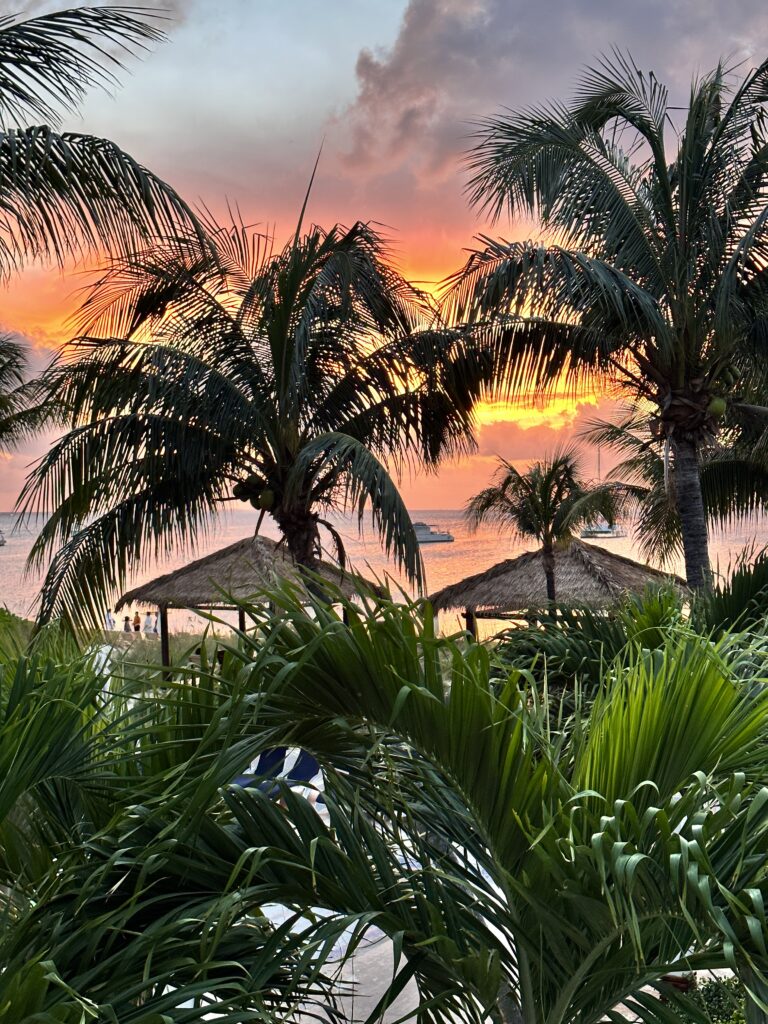 The added luxury of a personal butler made our experience truly exceptional. The butler took care of all our appointments and reservations, and went above and beyond by stocking our villa and cabana with delectable breakfasts, appetizers, desserts, and anything else we desired. Having a butler room also granted us access to the cabanas, where our dedicated butler ensured our comfort by providing a Yeti cooler filled with beverages and delivering snacks at our convenience. With a dedicated butler phone, we could reach out for assistance or request food at any time.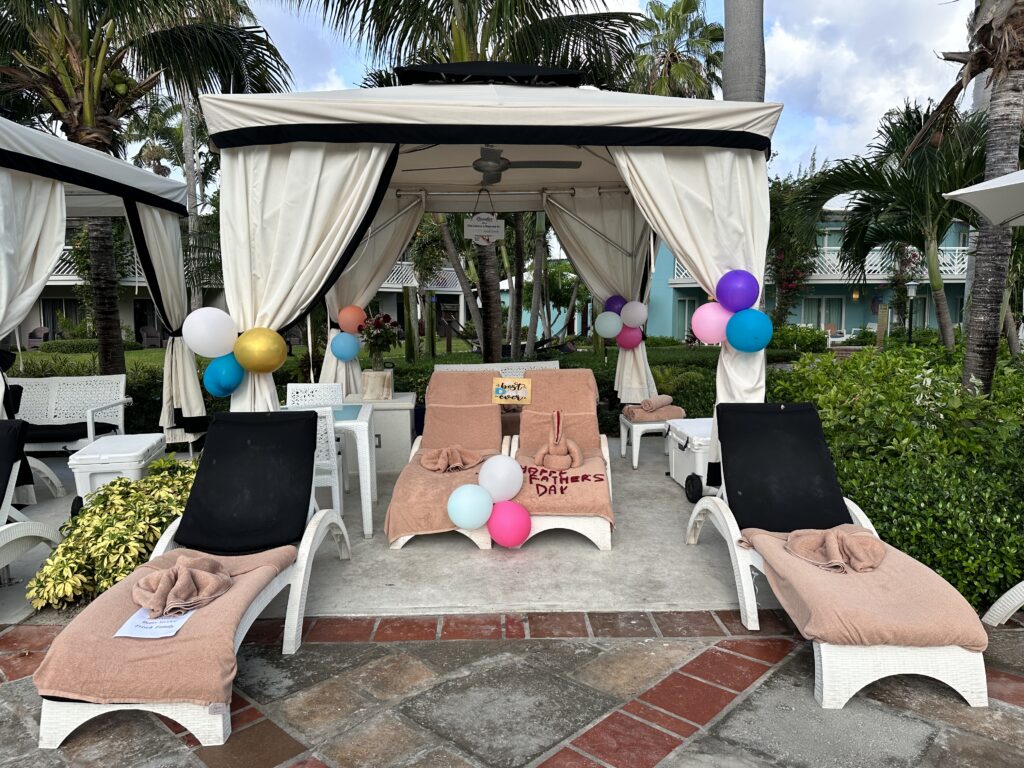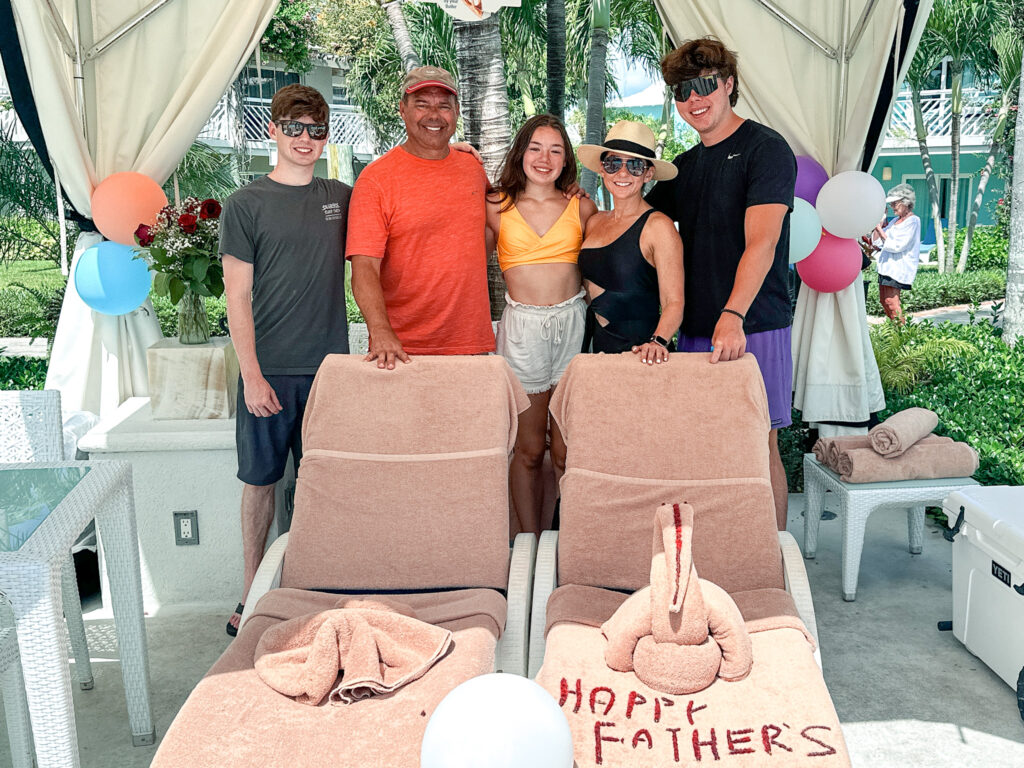 The level of service and personalized attention at Beaches is unparalleled. The resort goes above and beyond to ensure that every aspect of your stay is taken care of, creating an atmosphere of relaxation and indulgence. The combination of stunning accommodations, top-notch amenities, and attentive staff makes Beaches All-Inclusive Resort an absolute haven for families seeking a luxurious and unforgettable vacation experience in Turks and Caicos.
Activities: Beaches Turks & Caicos
The Beaches All-Inclusive Resort is a paradise of activities and entertainment, ensuring there's never a dull moment during your stay. Let's explore the plethora of included activities that will keep you and your family entertained from dawn to dusk.
Water Sports
For water enthusiasts, the resort offers an array of thrilling water sports. You can hop on a Hobie Cat and sail across the crystal-clear waters, try your hand at paddle-boarding or kayaking, or embrace the exhilaration of windsurfing.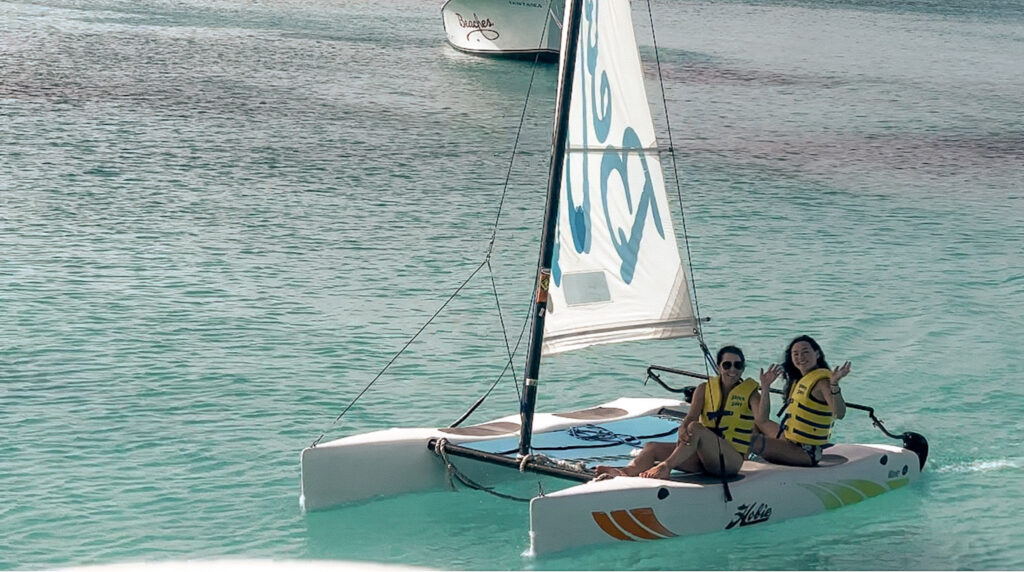 Scuba
If you're looking to take your underwater adventures to the next level, Beaches offers PADI certification for scuba diving, allowing you to explore the vibrant marine life and stunning coral reefs that surround the island.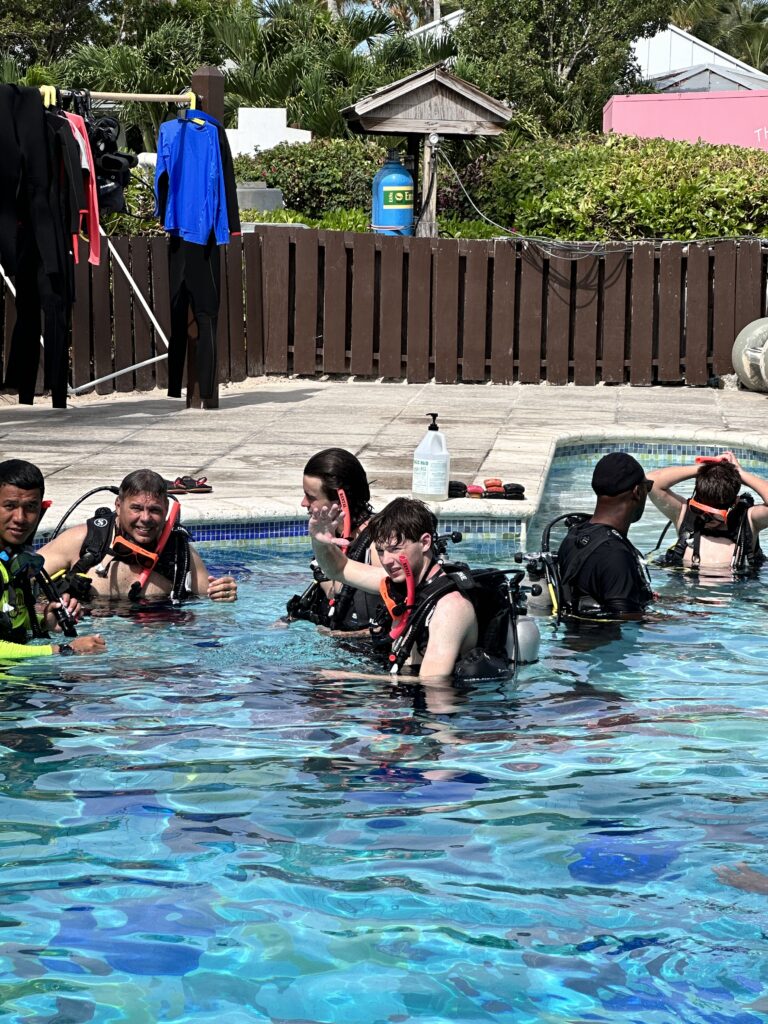 Water Park
The resort also boasts an awe-inspiring waterpark, where you can make a splash on several waterslides and lazily float along the winding lazy river. It's a haven of aquatic fun for both kids and adults alike.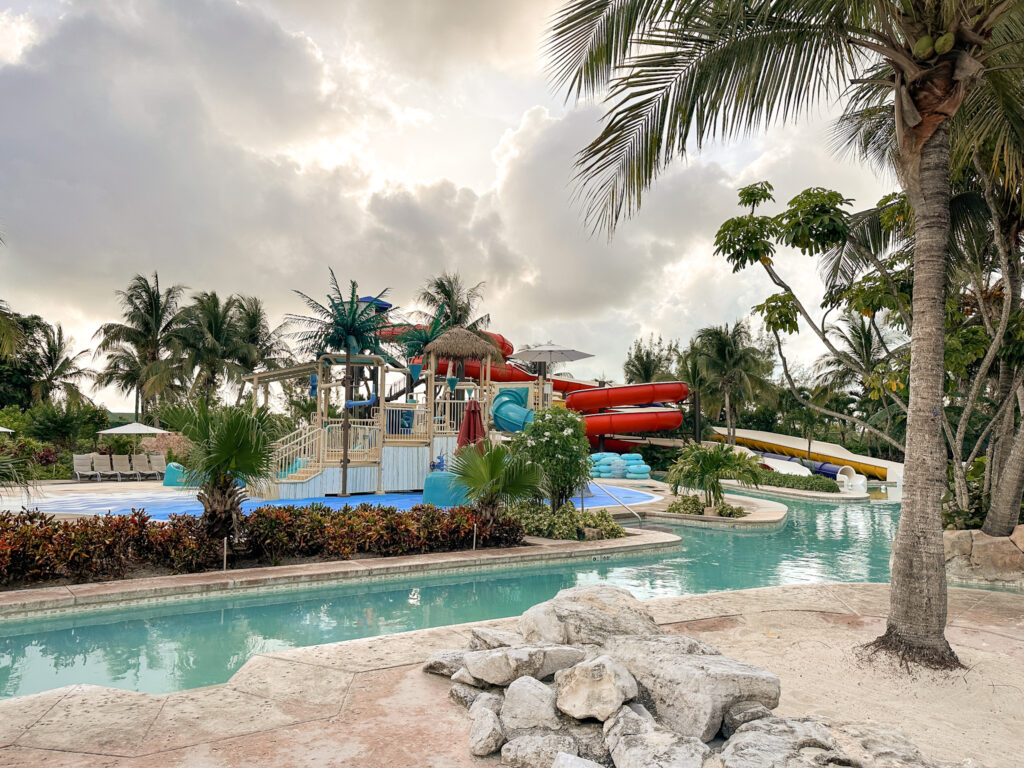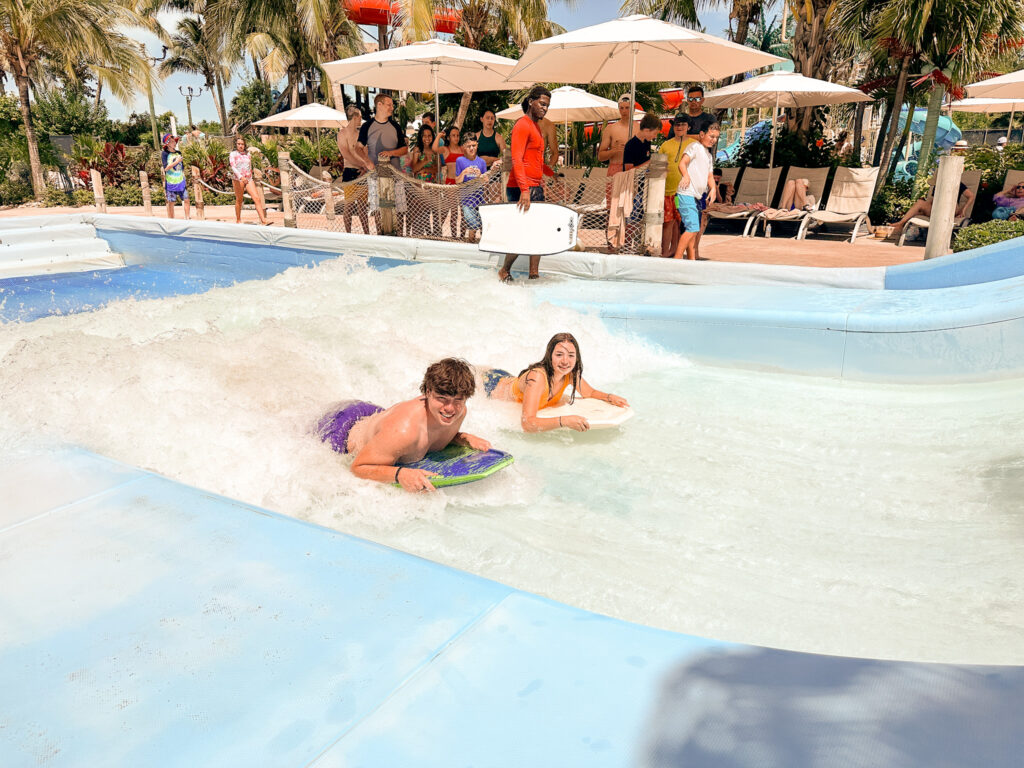 Night Life
When the sun sets, the excitement doesn't end. Beaches offers nightly entertainment that will captivate and delight you. From vibrant live performances to themed parties, there's always something happening to keep the festive spirit alive. They also have a club for teens that turns into a adult night club if you love to dance the night away!
Our favorite night is when they bring out the chocolate buffet!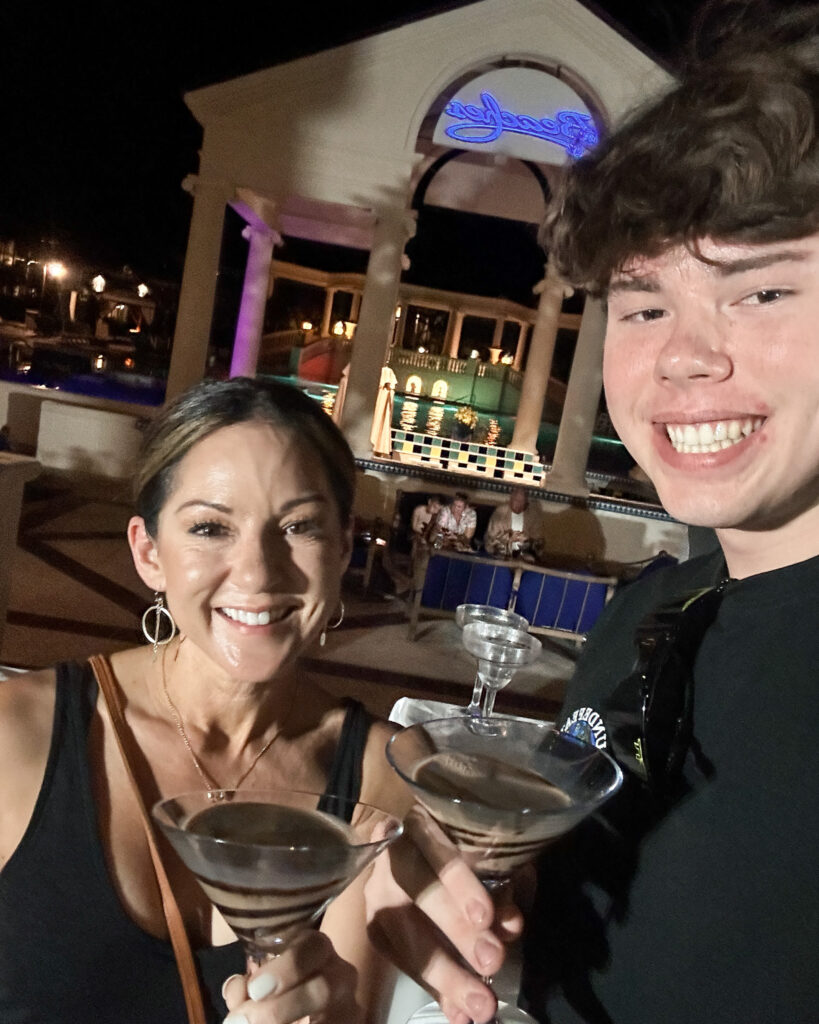 Characters
Even the youngest guests are not forgotten at Beaches. The resort features beloved Sesame Street characters, offering delightful photo opportunities and interactive experiences. While your kids may have outgrown their Sesame Street phase, capturing those fun moments with the characters is an enchanting way to reminisce and create lasting memories.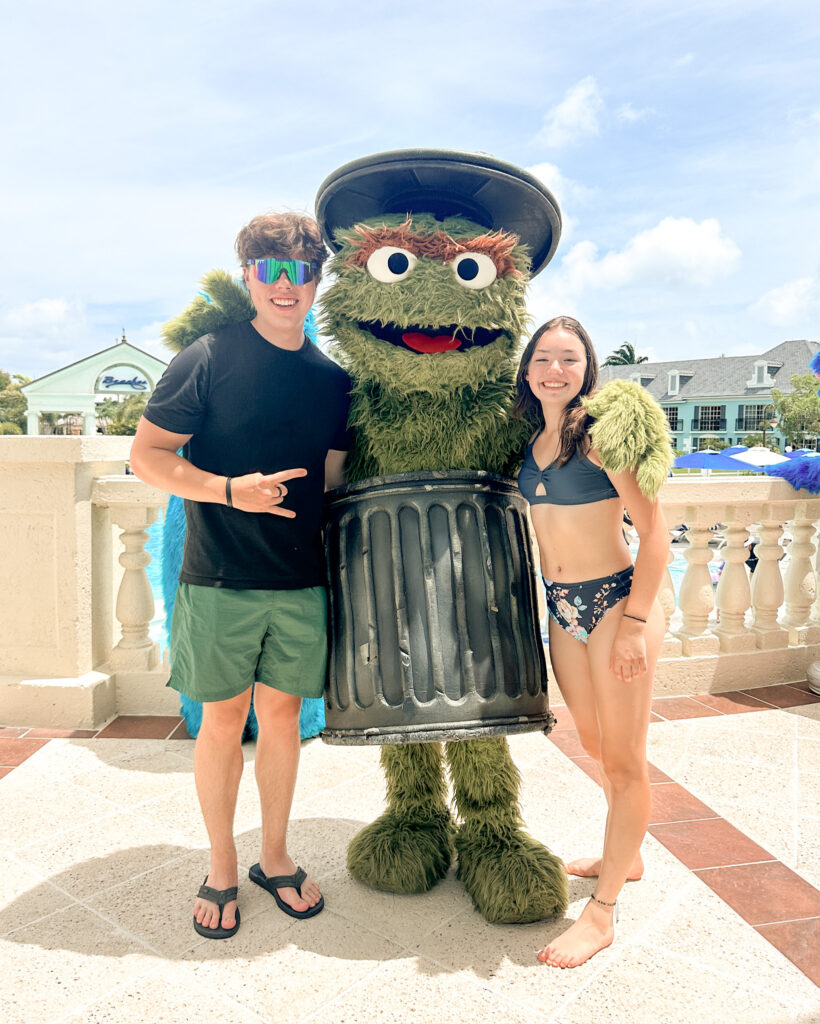 Pools
In addition to the exciting water sports and the captivating waterpark, the Beaches All-Inclusive Resort offers a paradise of swimming and pool fun across its stunning property. Immerse yourself in the refreshing waters of the resort's gorgeous pools and indulge in a world of relaxation and enjoyment.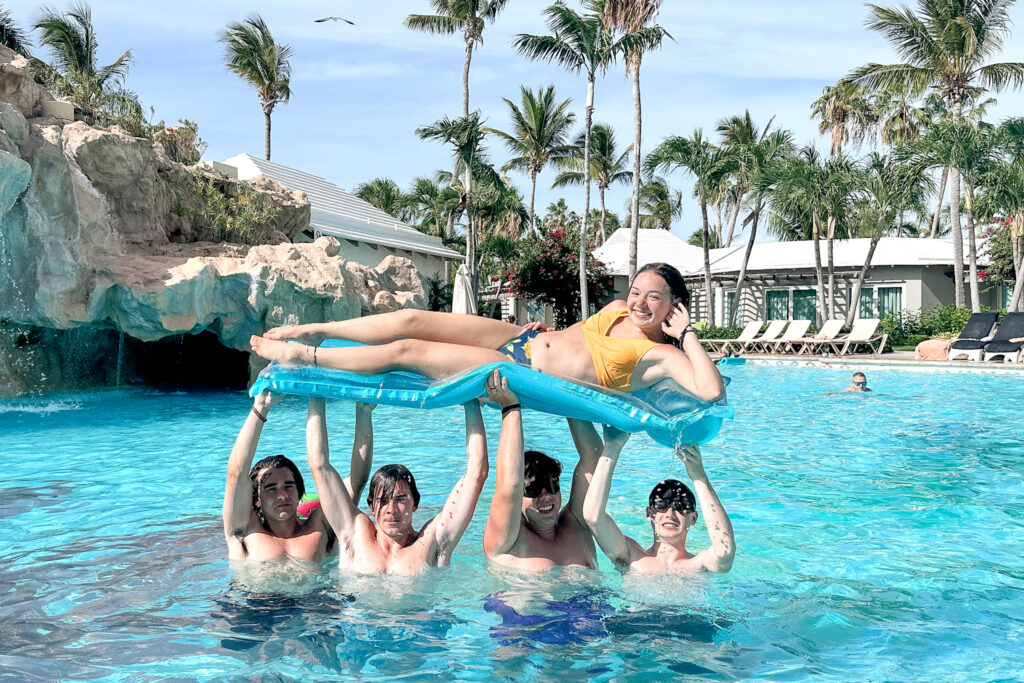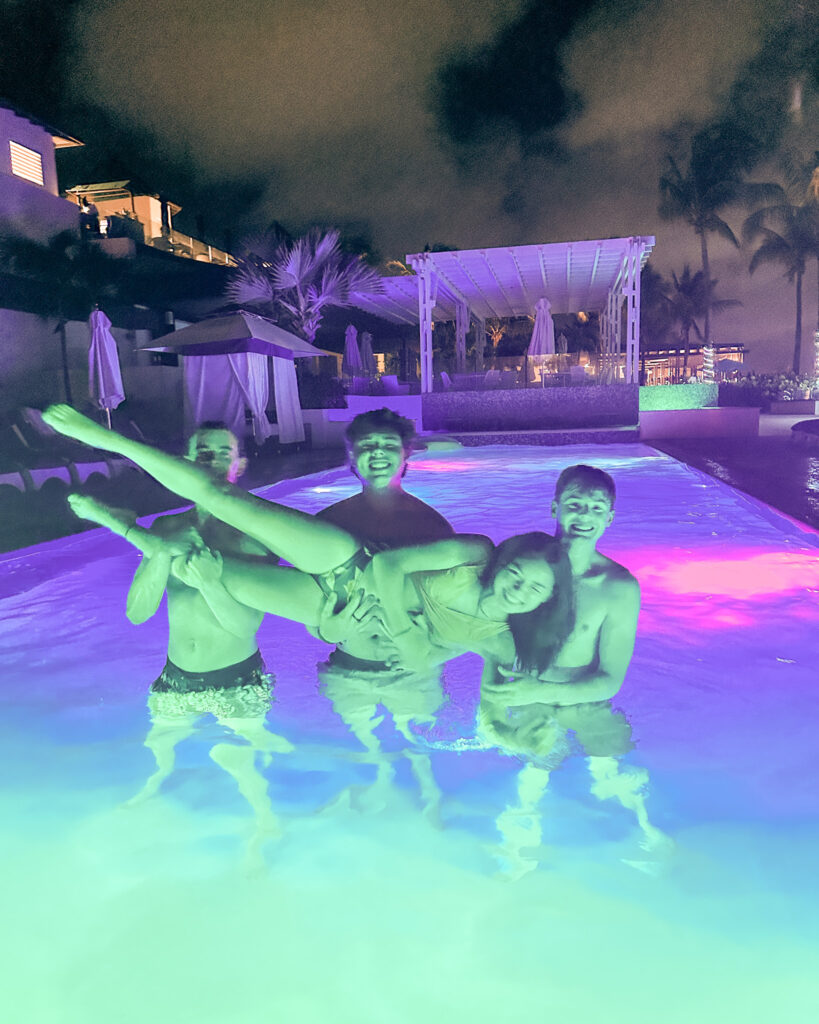 With an extensive range of activities and entertainment, Beaches All-Inclusive Resort ensures there's something for everyone, no matter their age or interests. Whether you're seeking adventure in the water, thrills at the waterpark, engaging entertainment, or cherished family moments, Beaches has it all, guaranteeing a vacation filled with joy and unforgettable experiences.
The Beach
When it comes to breathtaking beaches, Turks and Caicos truly stands in a league of its own. Having traveled to numerous beach destinations across the Caribbean, Hawaii, and even the Greek Isles, I can confidently say that nothing compares to the sheer beauty of the beaches in Turks and Caicos. Picture-perfect and pristine, these shores boast mesmerizing stretches of white, velvety sand that feels like walking on clouds.
The real showstopper, however, is the crystal-clear turquoise perfect temperature water!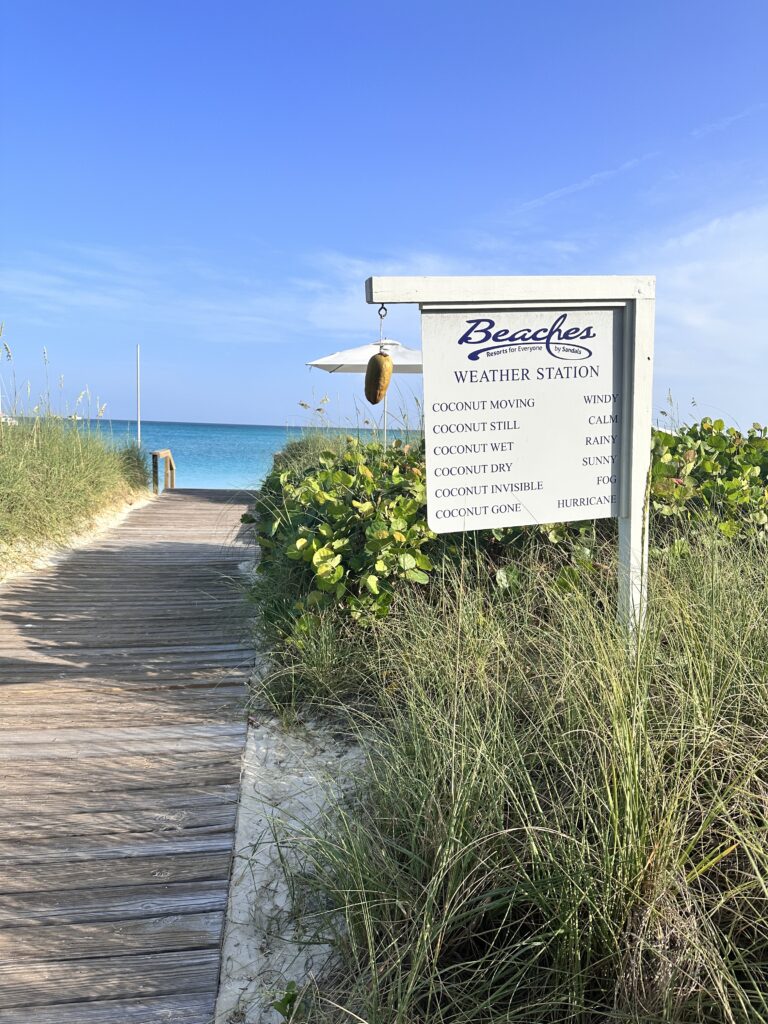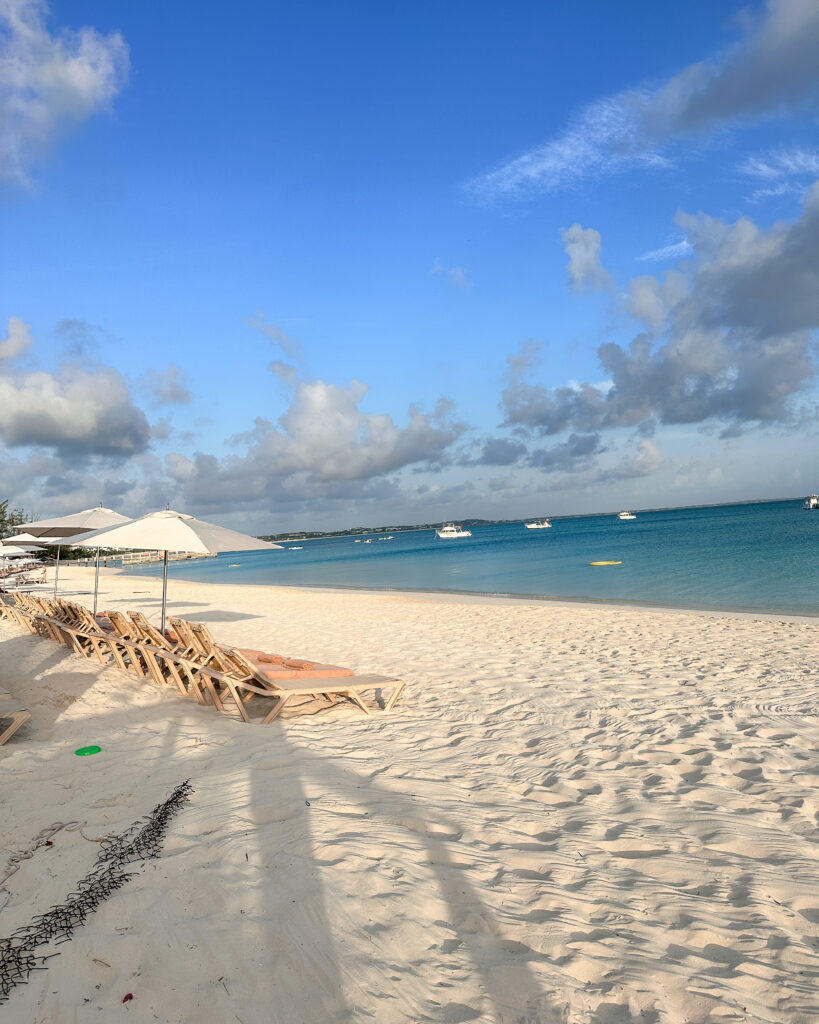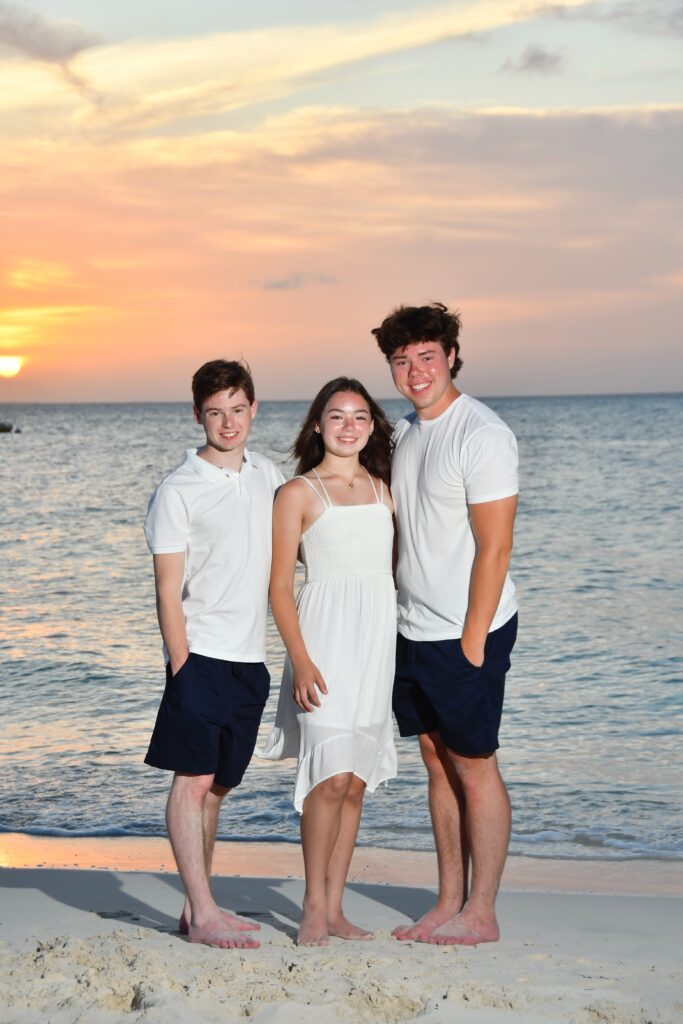 Restaurants: Beaches Turks & Caicos
The culinary experience at Beaches All-Inclusive Resort is a true delight, with a staggering array of 21 restaurants to satisfy every craving. From quick bites to leisurely breakfasts, lunches, and dinners, there's something for every palate.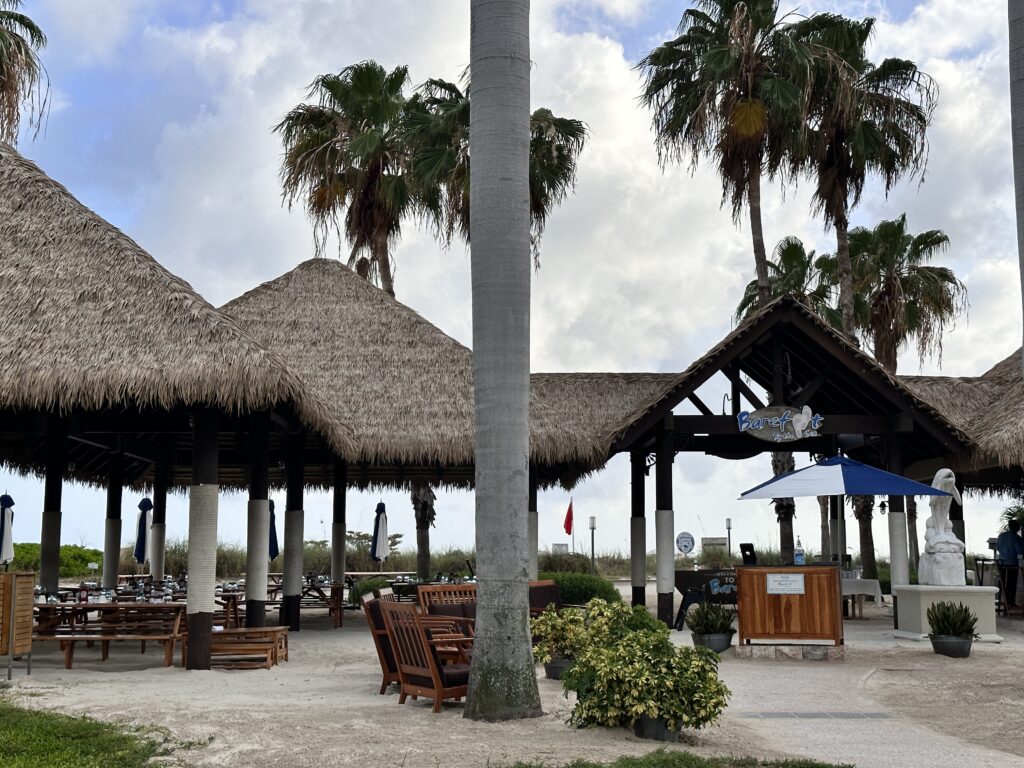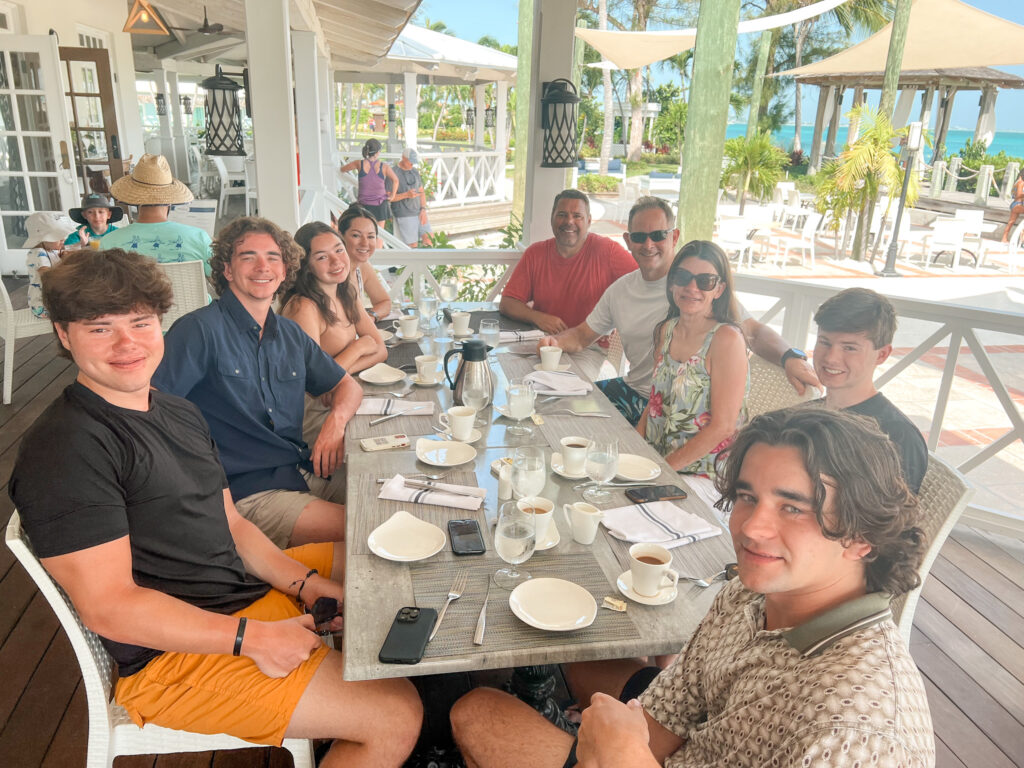 One unique feature is the presence of food trucks serving up mouthwatering delights like jerk chicken, mac and cheese, and delectable milkshakes, adding a fun and flavorful twist to the dining options.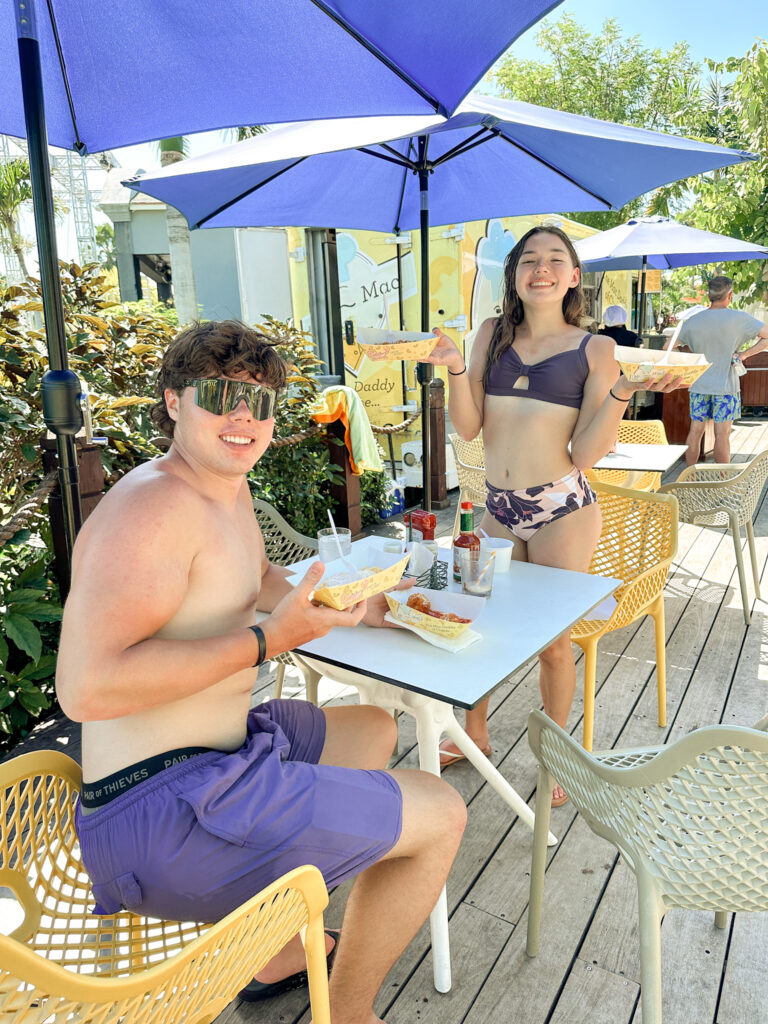 Among the standout restaurants, our personal favorite is Soy, a sushi haven that never fails to impress. The impeccable quality and artistry of the sushi creations are simply incredible.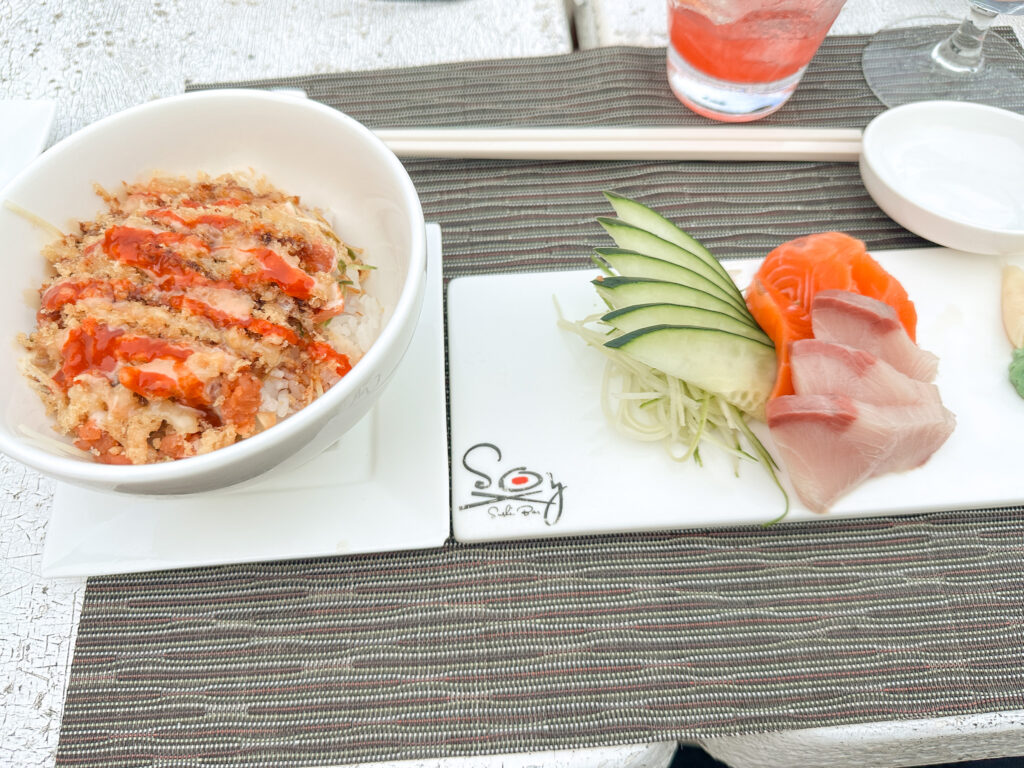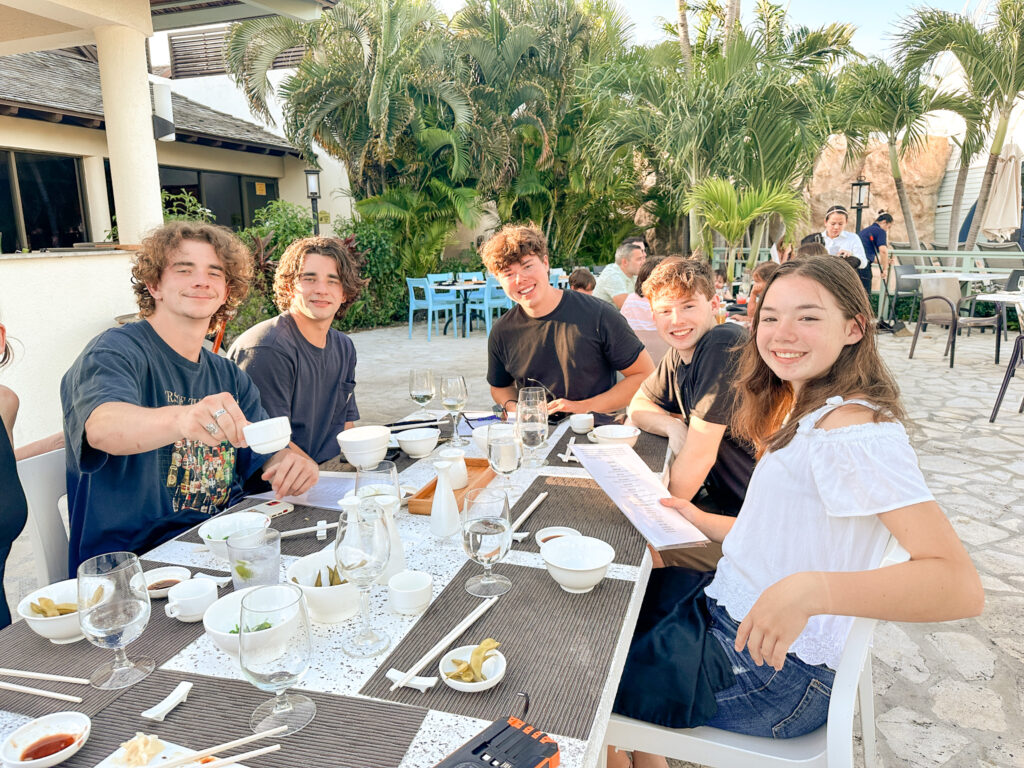 And while we indulged in Soy, the kids found their haven at Bobby D's, a late-night spot open until the wee hours. Here, they could savor a variety of comfort foods such as burgers, chicken nuggets, pizza, french fries, and of course, delectable ice cream.
The best part? All the restaurants at Beaches are included, making it a paradise for food lovers. One of the perks of having a butler is the convenience of having them make reservations and escort you to your chosen restaurant, eliminating any waiting time. The seamless service ensures that you can fully immerse yourself in the culinary delights without any hassle.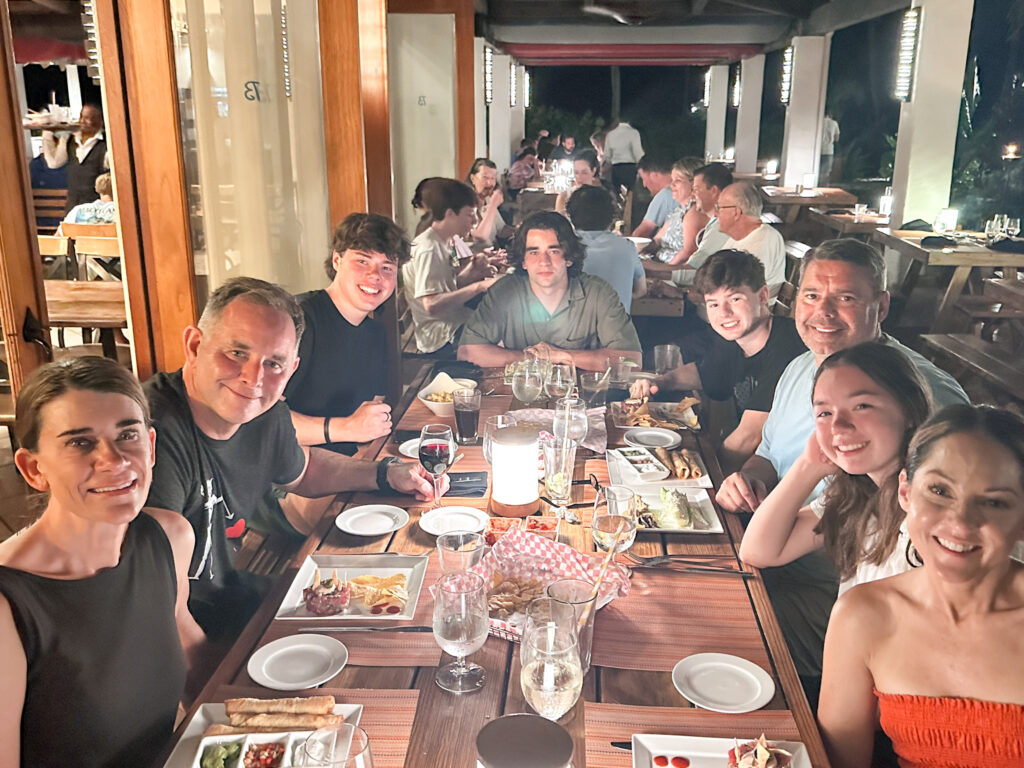 Whether you're a fan of international cuisine, crave indulgent comfort foods, or seek out unique flavors, Beaches All-Inclusive Resort leaves no culinary desire unfulfilled. The exquisite range of restaurants, combined with the impeccable service and the joy of never having to worry about additional costs, elevates the dining experience to a whole new level of luxury and satisfaction.
The Gym: Key West Location
Fitness enthusiasts can find a few well-equipped gyms throughout the resort to stay on track with their workout routine while on vacation. The gym in the Key West location offers several treadmills, ellipticals, a stationary bike, free weights, a bench, and exercise machines, catering to both cardio and strength training needs.
The gym is kept nice and cool and is fully stocked with water and fresh towels,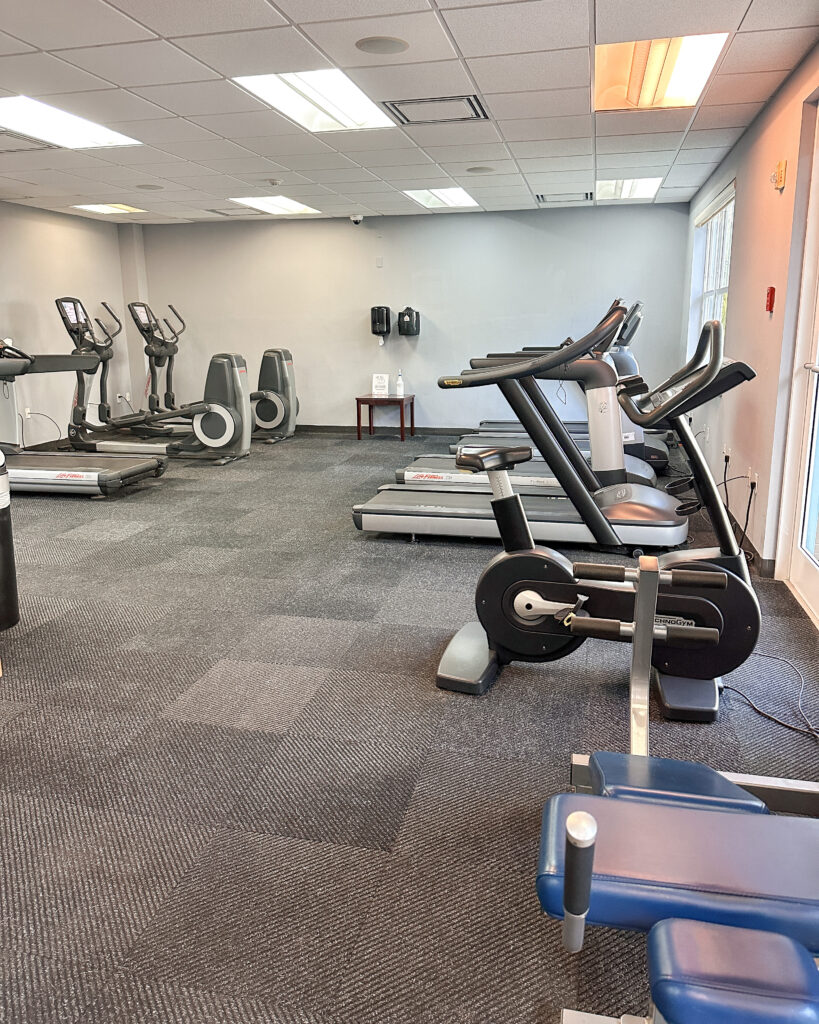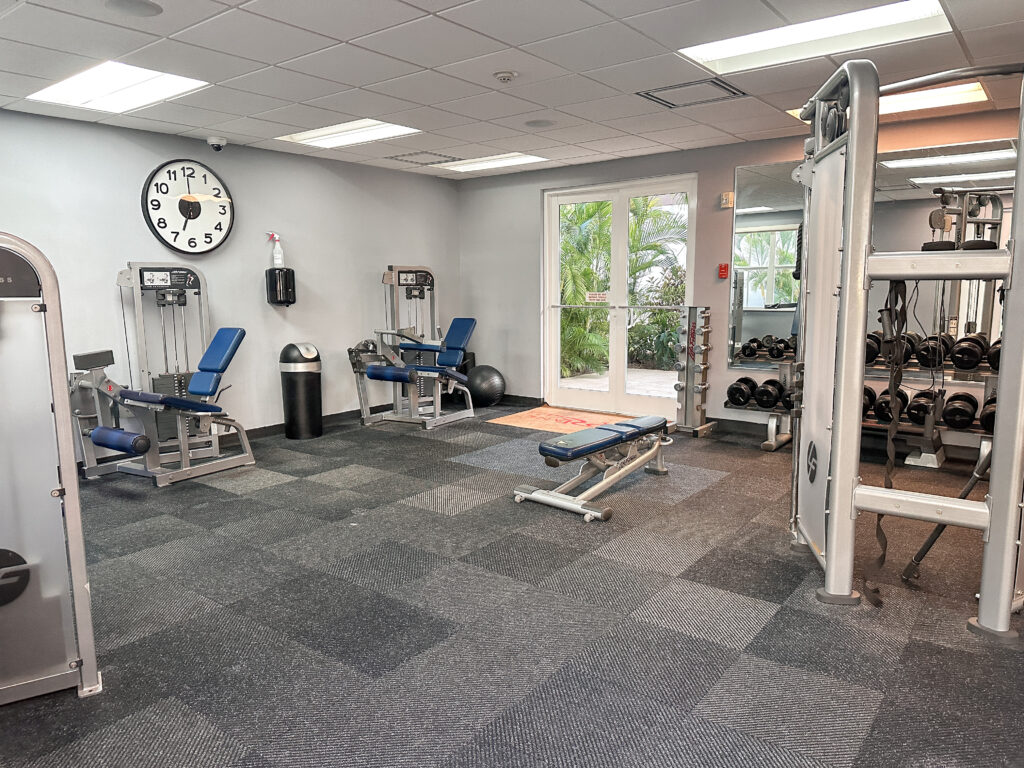 The Outfits: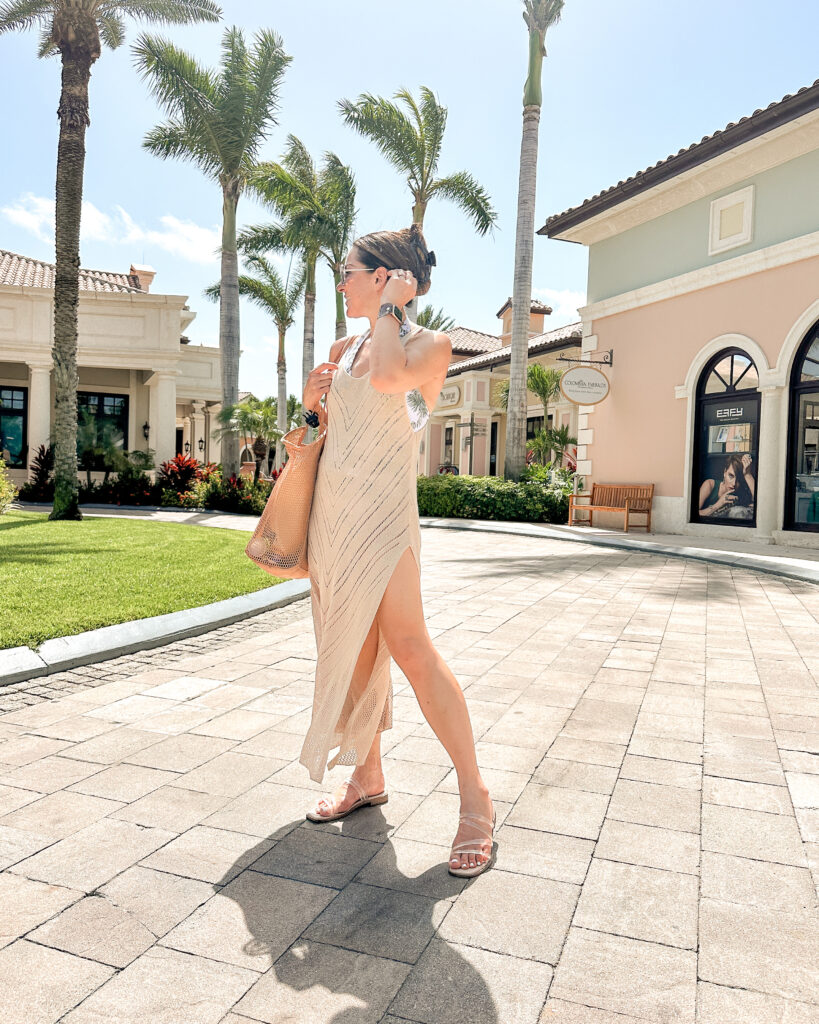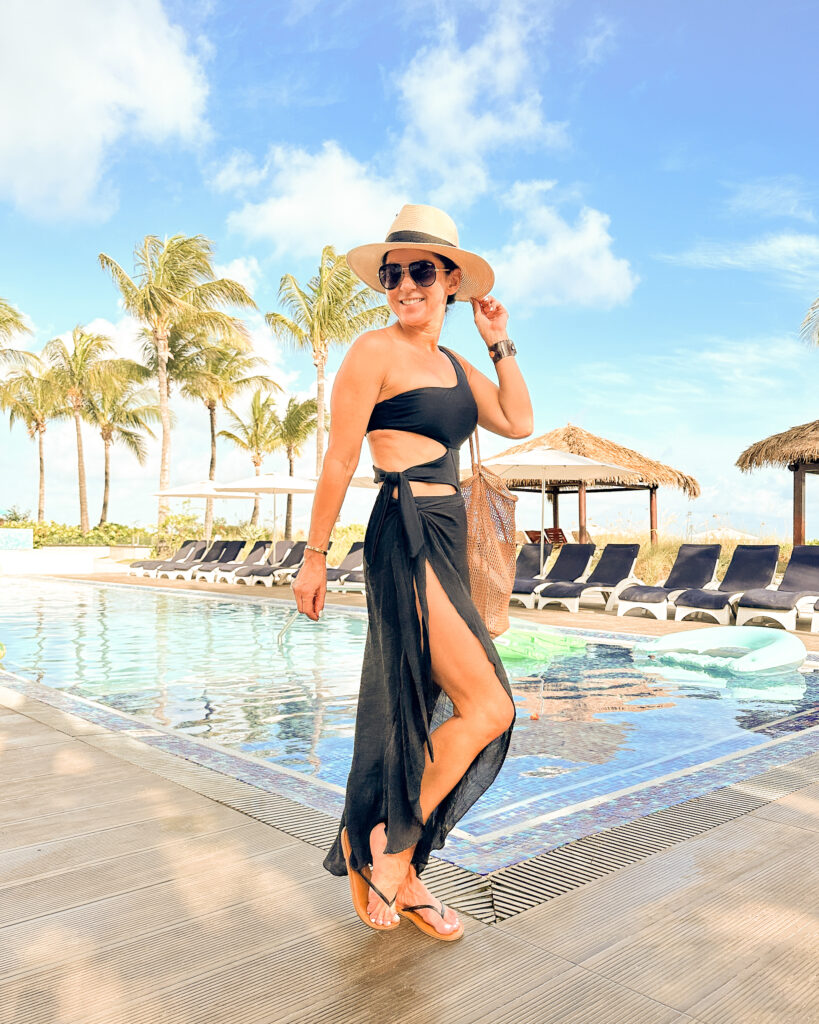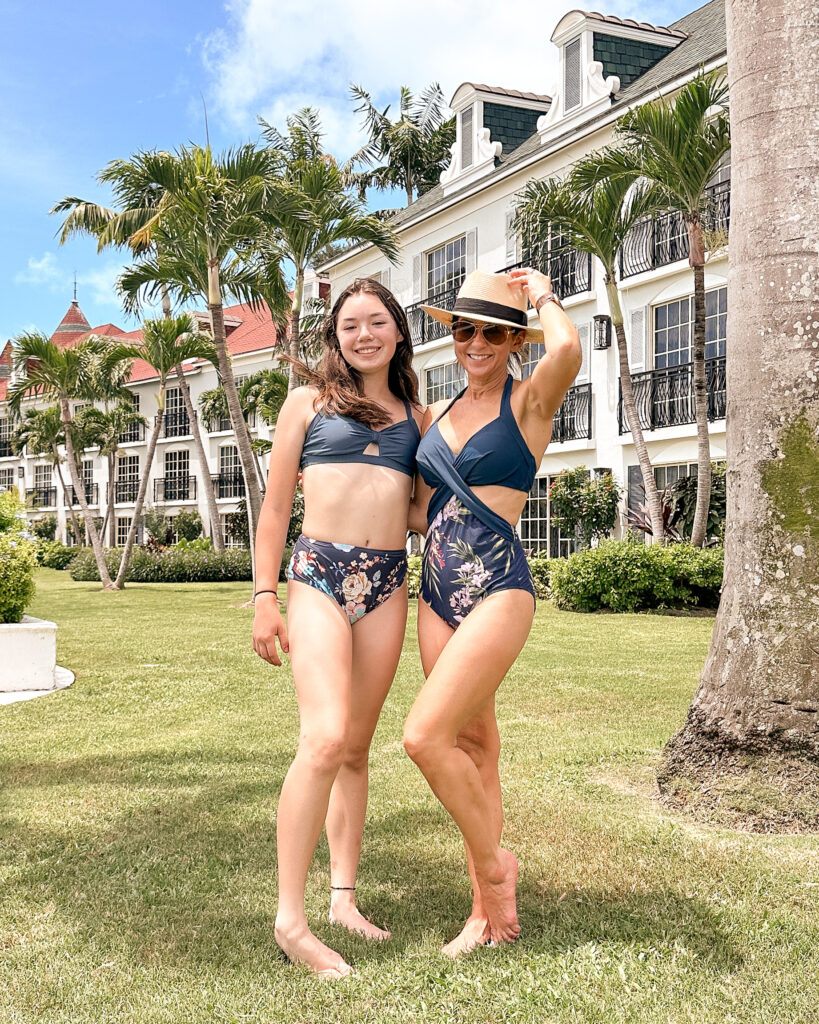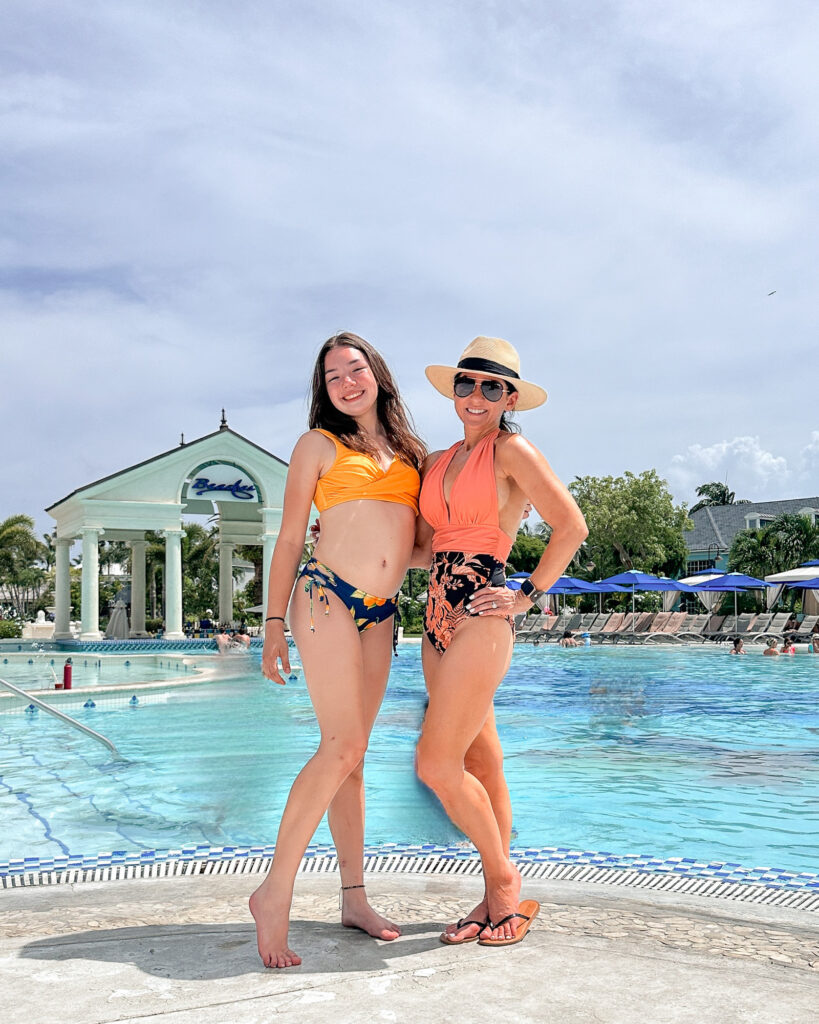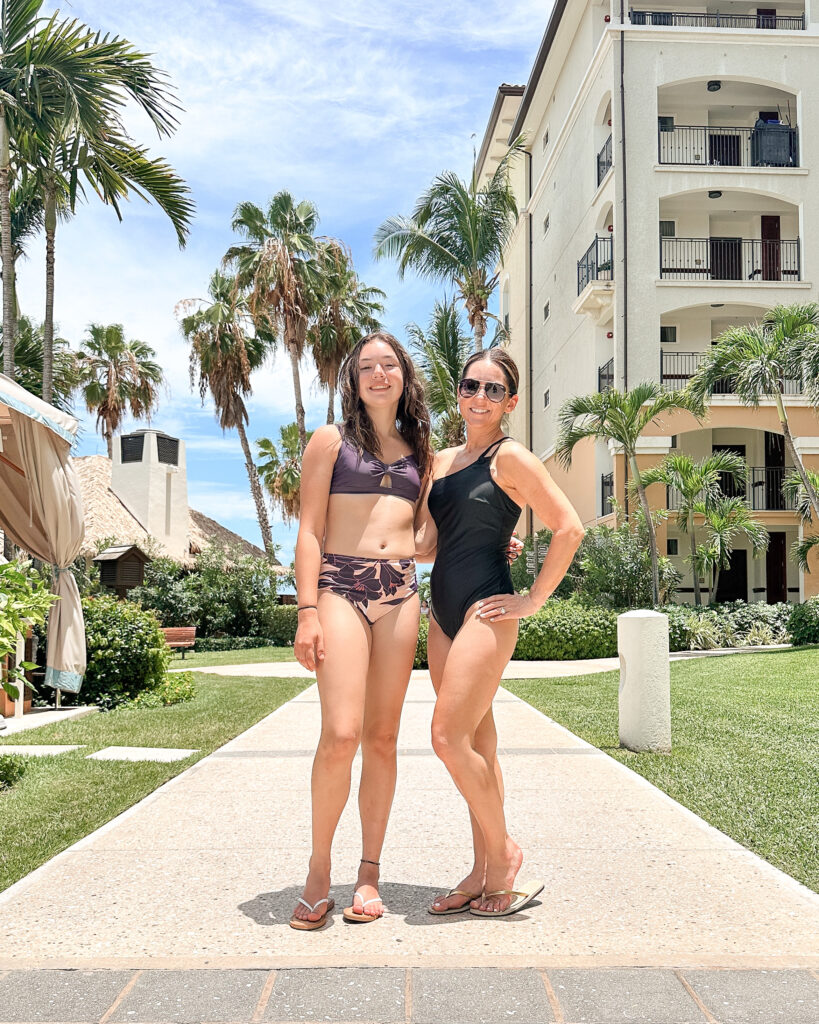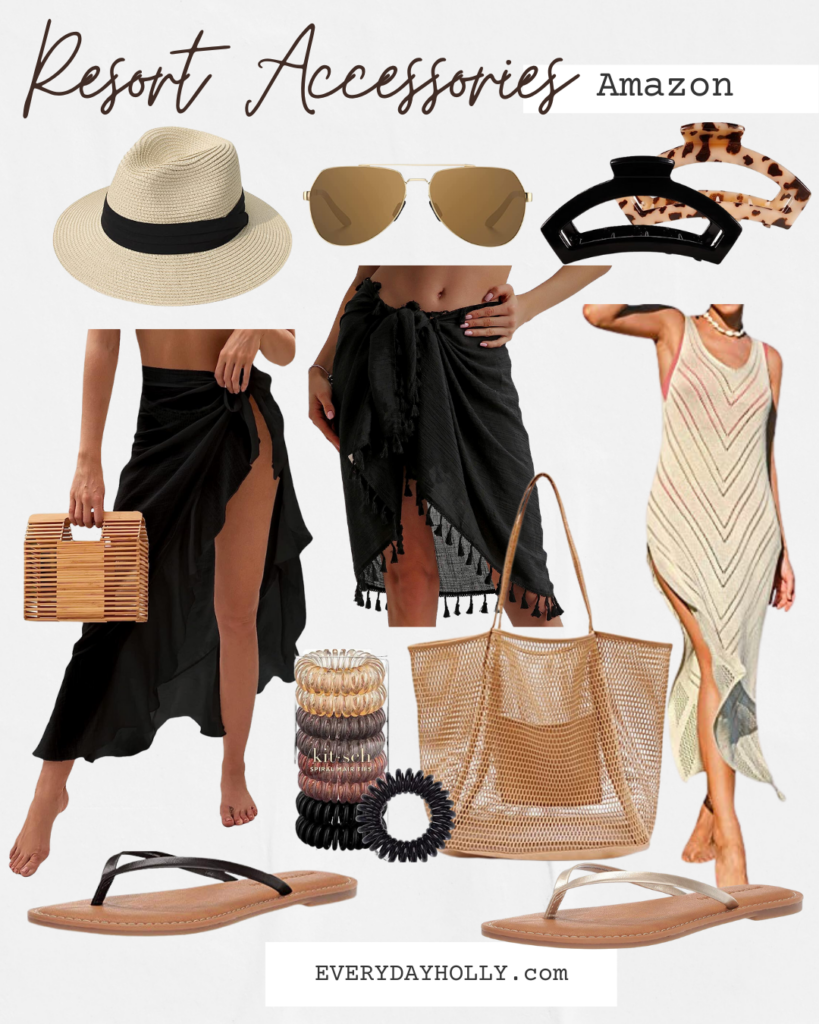 Beach Hat (13% off + 5% off coupon) | Sunglasses | Claw Clips | Black Cover Up Skirt | Black Tassel Cover Up Skirt | Cream Coverup | Hair Ties | Beach Bag | Flip Flops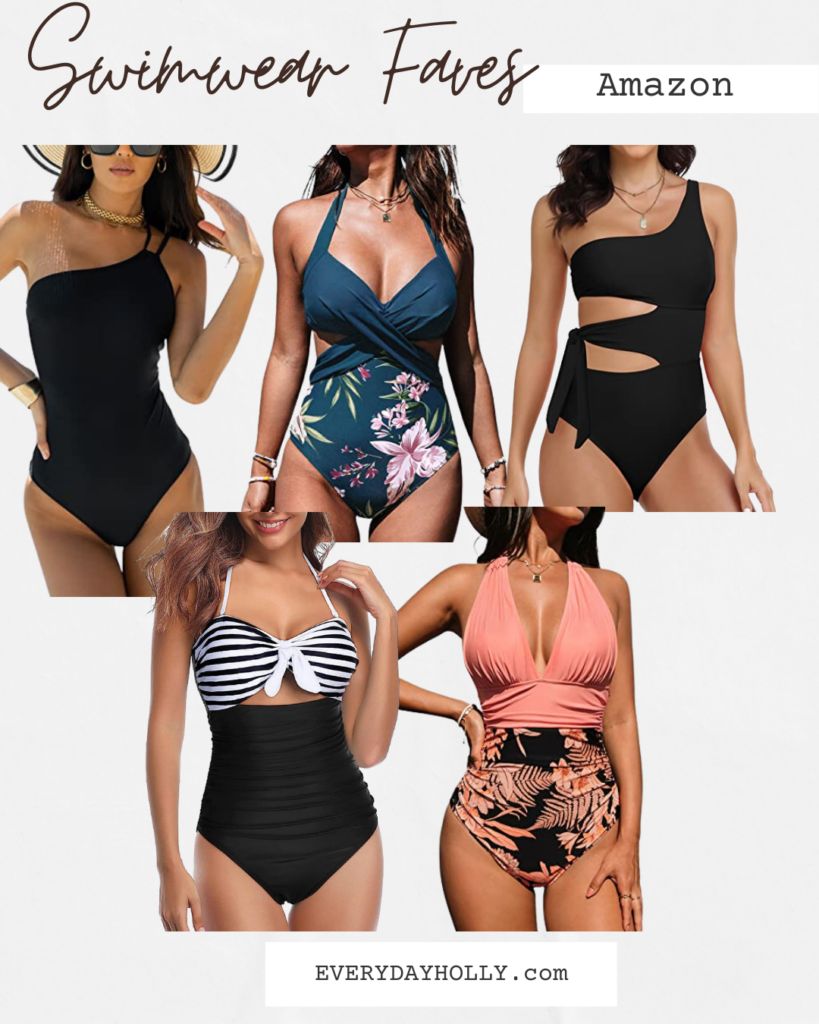 Black One Shoulder One Piece | Blue Floral One Piece | Black Side Cut Out One Piece | Black and White Striped One Piece (63% off) | Coral Floral One Piece

In conclusion, our family vacation to Beaches Turks and Caicos was a truly amazing experience that left us with unforgettable memories. From the pristine beaches to the exceptional service and endless activities, this all-inclusive resort always exceeds our expectations in every way.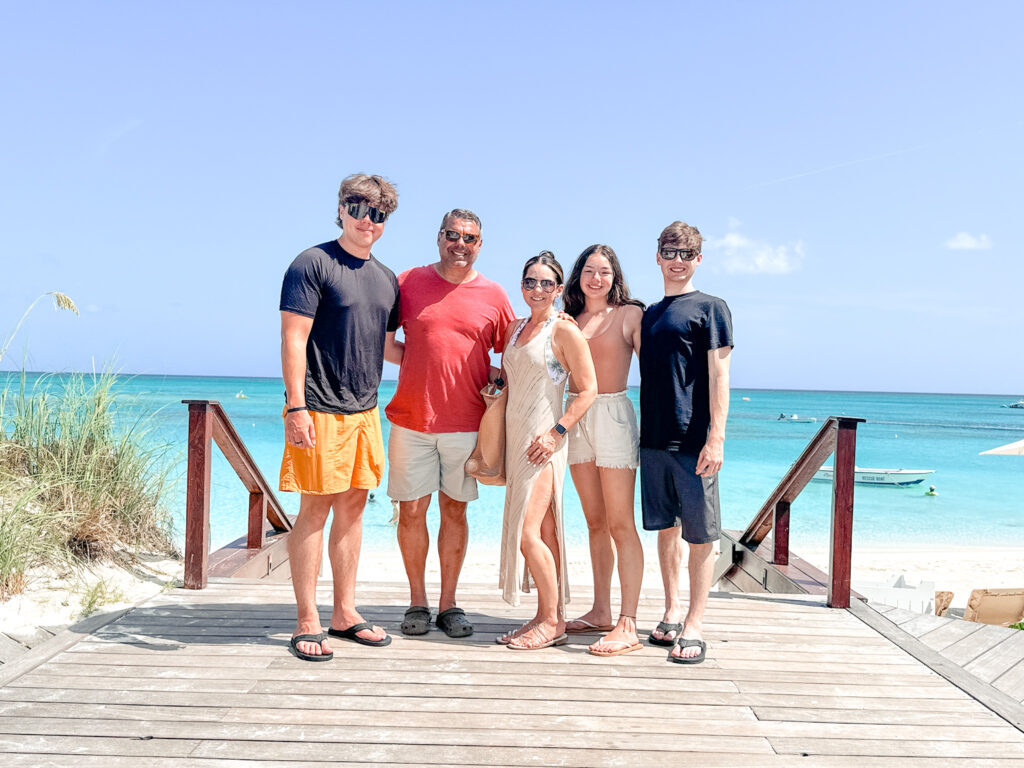 I hope that by sharing our journey, it serves as a valuable resource and inspiration for your own future vacations, regardless of the destination.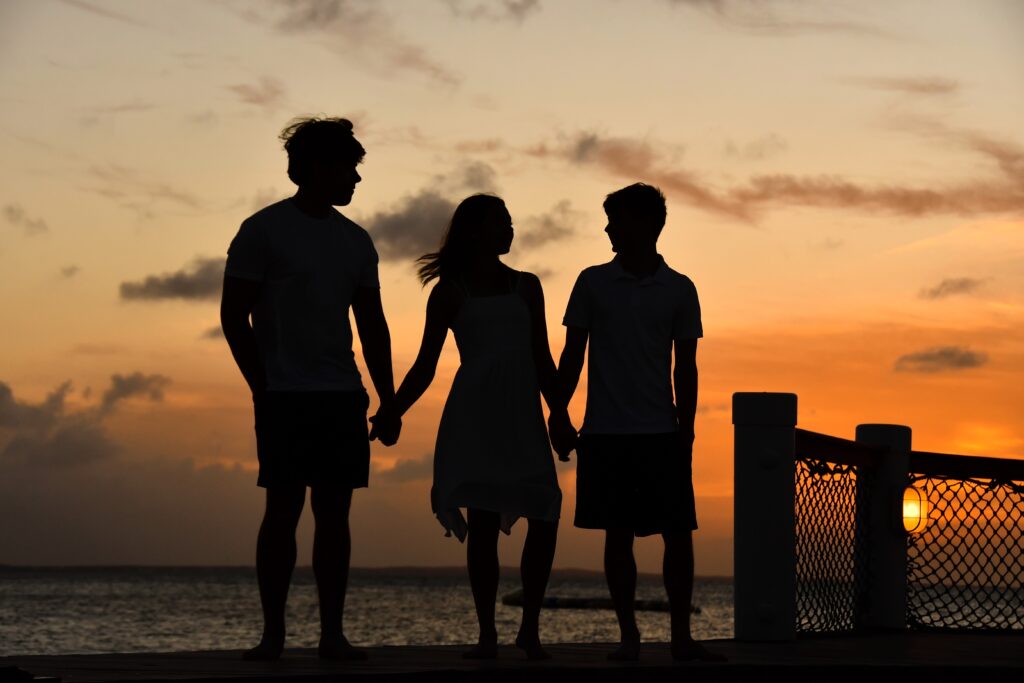 Shop More Vacation Fashion & Travel Essentials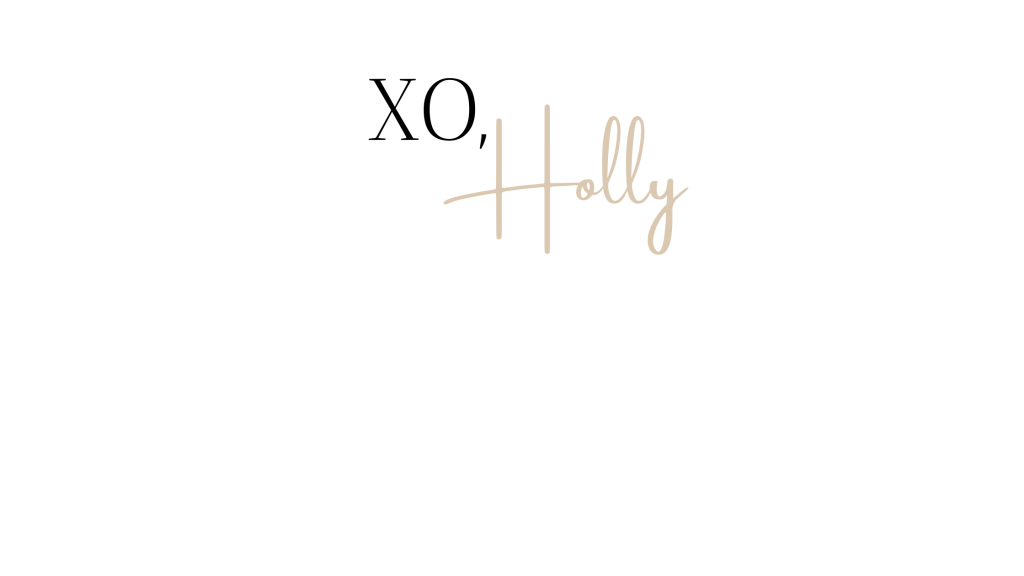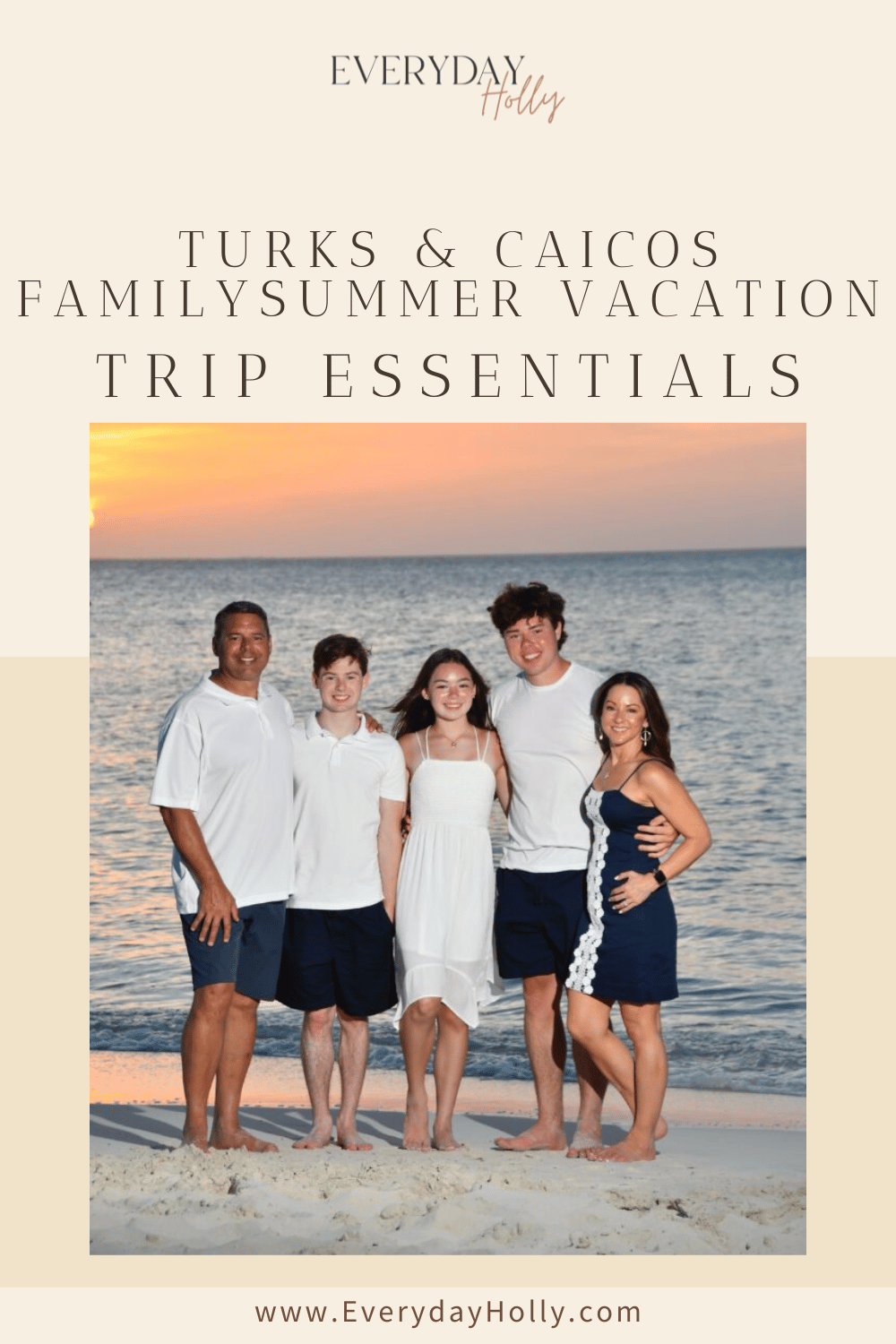 SHOP THE POST