The Top 10 Hottest Best Sellers from June
Another month has come and gone and I may be biased… but this may have been my favorite month for new finds! So many goodies for summer, traveling, beauty and more! Not only did I share a bunch of staples that I loved, but you guys were loving these items as well. June is a month full of vacations, and time where a lot of people take off so you stocked up on the essentials. I have collected the list of the top 10 best selling fashions, home, and beauty items! I will be having an Amazon LIVE tonight as well. Check out all of the top sellers and Amazon LIVE details below!
CLICK HERE for more monthly top sellers!
**This post contains affiliate links, all opinions are my own. Thank you for supporting me!**
AMAZON LIVE TONIGHT!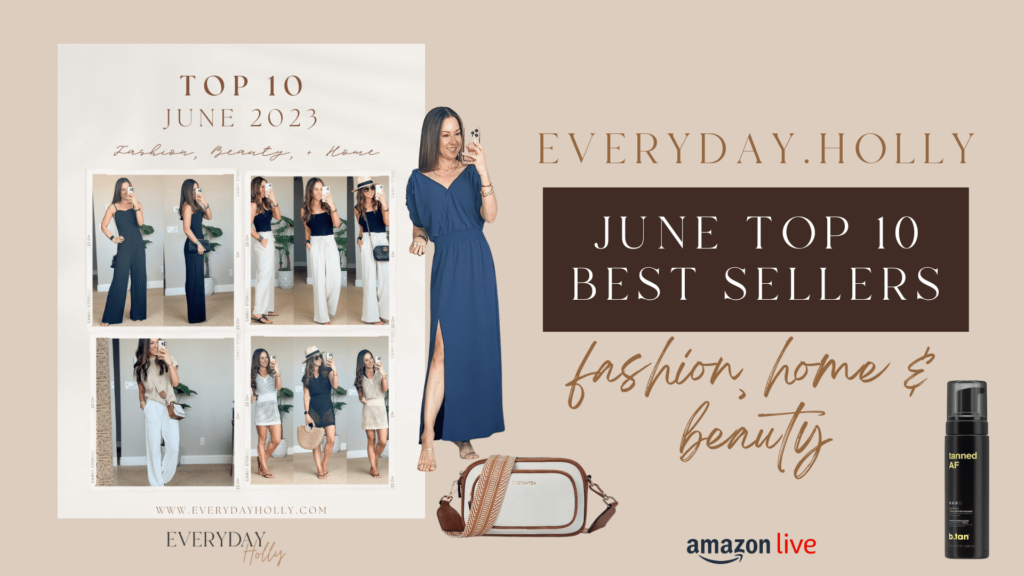 SET YOUR ALARMS! Amazon LIVE is happening TONIGHT! I will be giving you an inside look into the top selling fashions, home and beaut products that have been a big hit. These LIVE's are some of my favorites because, you get the full inside scoop on the styles, sizing, the fits of each clothing item and more! Make sure you are following my Amazon to get notified when I go live!
I will be live TONIGHT at 6:30PM PST!
CLICK HERE to follow my Amazon LIVE!
Top 10 | Amazon Fashion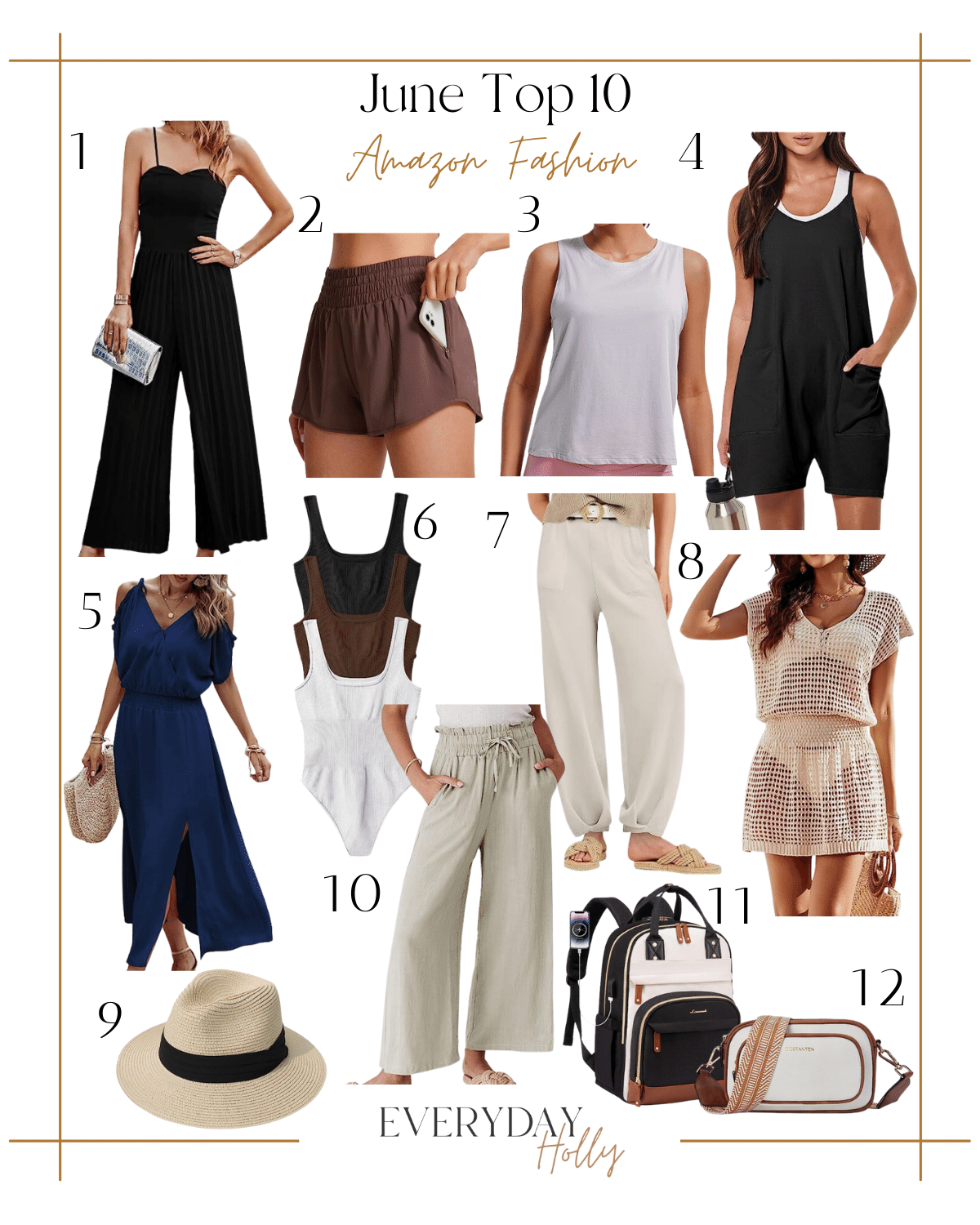 Black Pleated Jumpsuit tts, S | Mauve Athletic Shorts tts, S | Light Purple Athletic Tank tts, S | Oversized Romper tts, S | Blue Open Shoulder Dress tts, S | 3 Pack of Bodysuits tts, S | Cream Sweatpants tts, S | Crochet Bathing Suit Coverup tts, S | Beach Hat | Linen Pants tts, S | Backpack | Crossbody Bag
These fashions have fully become staples of mine! I threw in some extras into this top 10 because you were all loving these items so much. When I discovered this black pleated jumpsuit, I was honestly in shock because it made a typical jumpsuit look so elevated! I see that you all are very into comfortable and athletic styles this season. June is a huge month for traveling and taking vacation time so these linen pants were no surprise that it was in the top 10. Grab your favorite swimsuit, coverup, and beach hat for the beach combo!

Top 10 | Beauty Favorites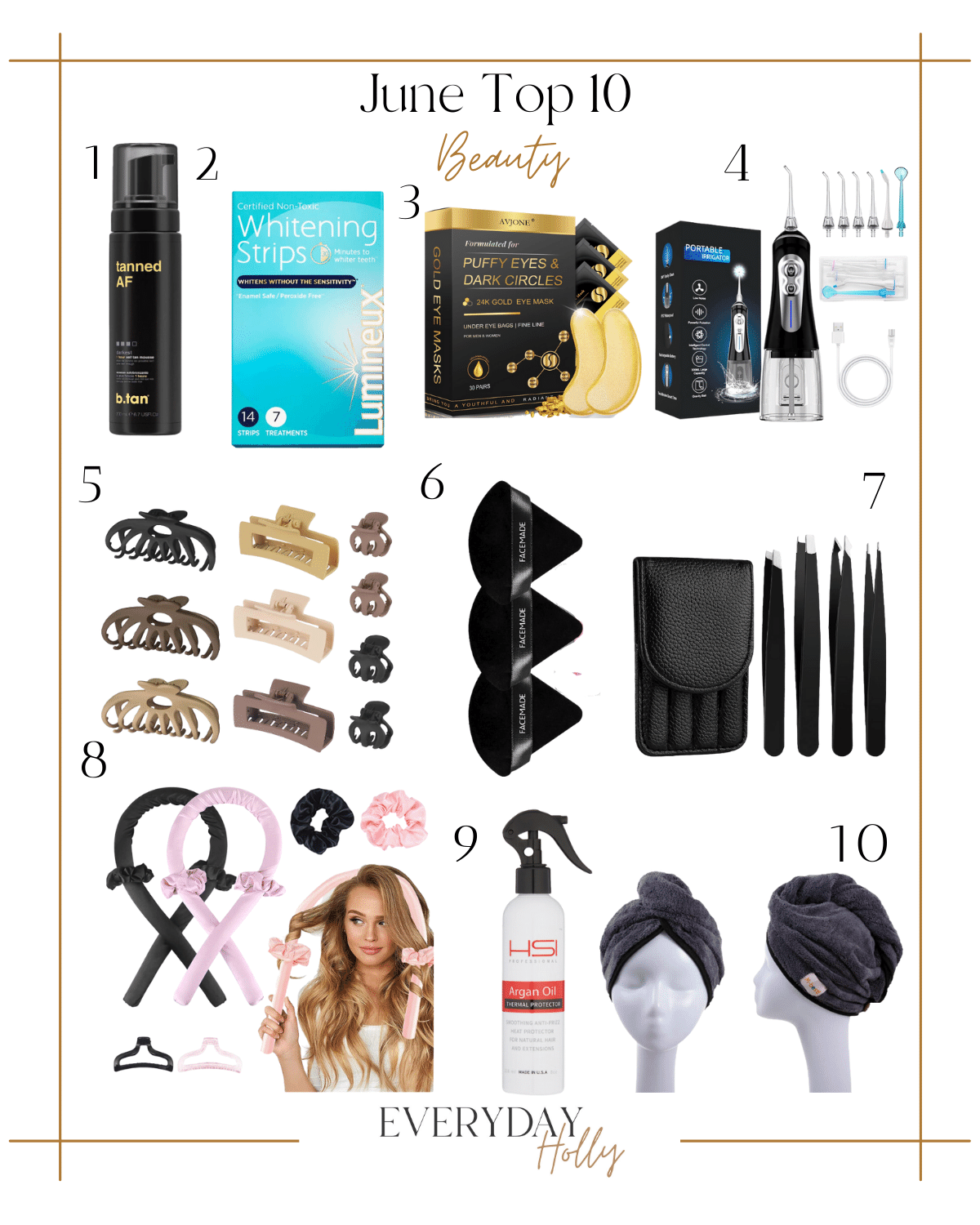 Tanned AF Self Tanner | Teeth Whitening Strips | Gold Under Eye Patches | Water Flosser | Claw Clips | Triangle Puffs | Tweezer Kit | Heatless Hair Wrap | HSI Heat Protectant | Microfiber Hair Wrap
Probably one of my next favorite items to find are beauty products. I created an entire blog based off of Viral beauty items because I wanted to see the hype. It opened my eyes to many viral items that are worth the money. These beauty finds from June are some of my favorites that I have seen in a while. Lots of hair care essentials which is very popular this time of year. There are so many chemicals and ingredients that our hair is exposed to more during the summer time. My hair is something that I take very seriously and want to keep it as healthy as possible. This head wrap for after the shower, and heatless hair curler has been a game changer! What are your favorite products from this month?

Top 10 | Home Essentials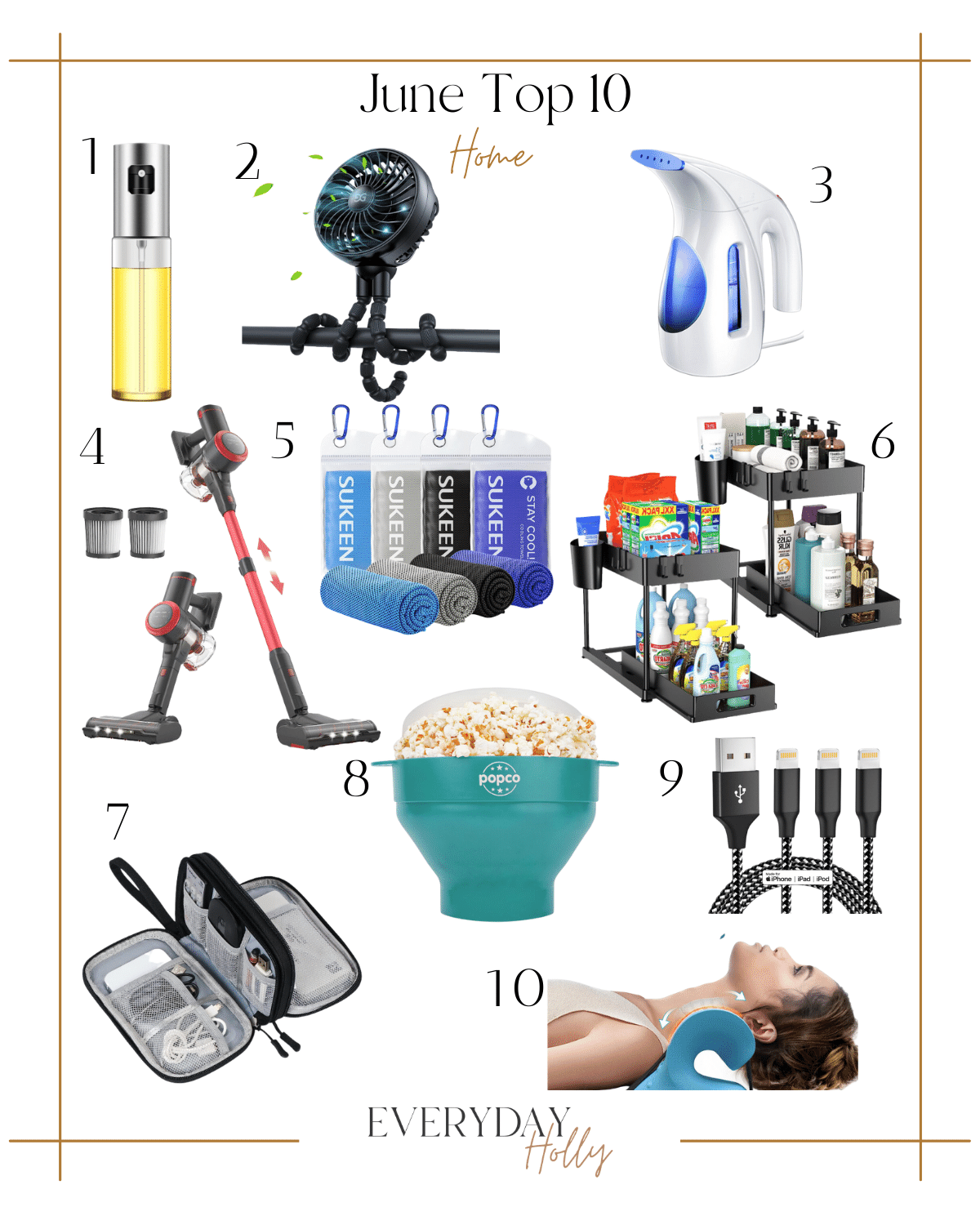 Oil Sprayer | Tripod Fan | Steamer | Cordless Vacuum | Cooling Towels | Under-the-Sink Organizers | Cord Organizers | Popcorn Makers | 3 IPhone Chargers | Neck Stretcher
These home items are getting me very excited for Amazon Prime Day! Amazon Prime Day always has a ton of home items on sale and that is when I really like to stock up on key items for my home. This cordless vacuum is one of my favorite finds from Amazon ever… you do not understand how handy it is to not have a cord!! With the heat of the summer these cooling towels are an absolute must. Especially if you have kids in sports during the summer time, these are perfect. It will help keep you cool and you can store them in your bag. You can make fresh popcorn from the comfort of your own kitchen with this microwavable popcorn maker! The kids absolutely love this for movie nights and it makes the best popcorn!

Top 10 | Fashion Favorites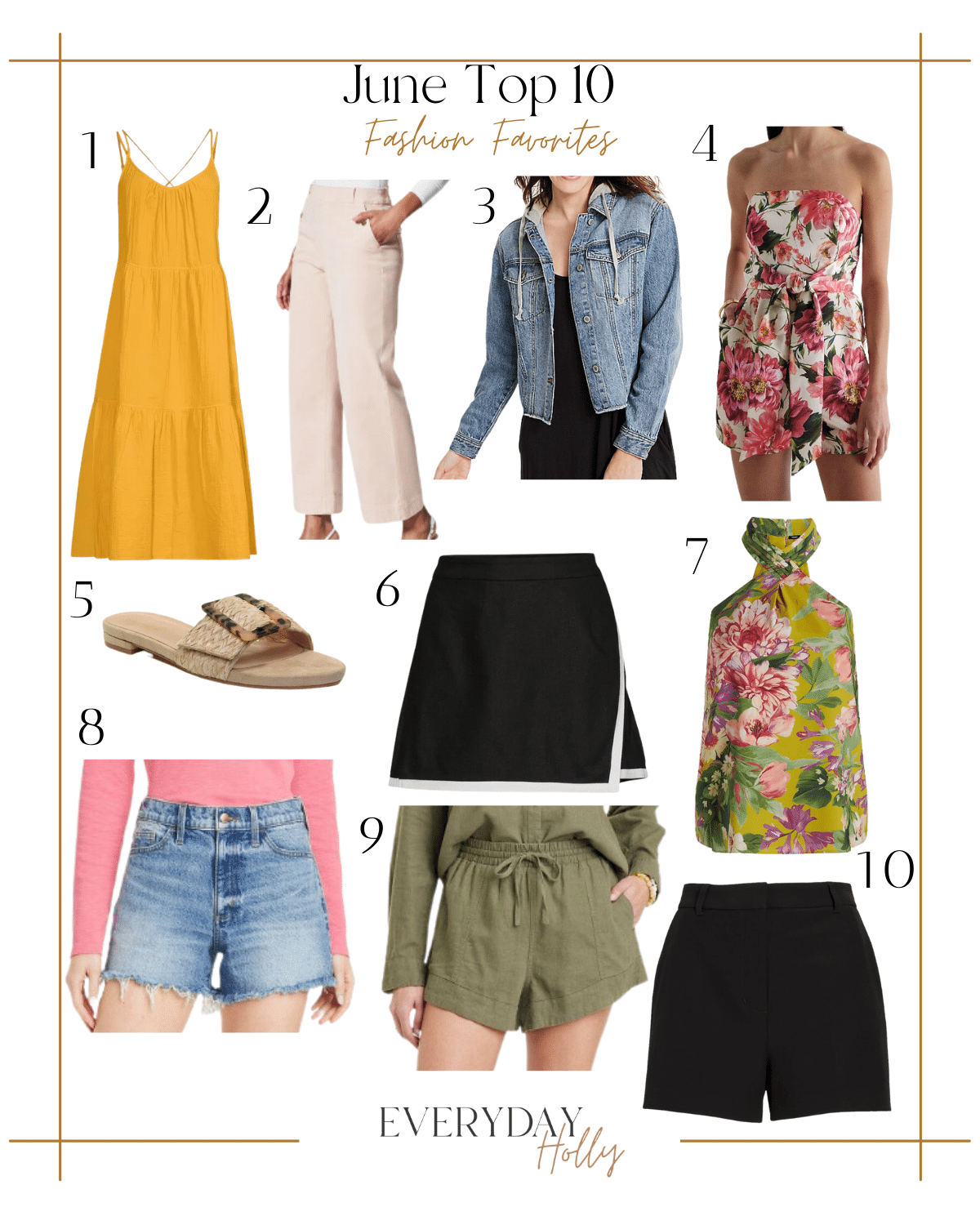 Yellow Sundress tts, S | Cream Pants tts, S | Jean Jacket tts, S | Floral Romper tts, S | Tan Sandals tts, S | Black and White Skort tts, S | Floral Halter Neck Top tts, S | Jean Shorts tts, S | Green Linen Shorts tts, S | Black Shorts tts, S
These fashion favorites from June are styles that I have been wearing quite often! Each of these styles are lightweight and perfect for those hot summer days. Express has dropped an entire line of floral printed items and they are definitely a big hit. A lot of the floral printed items are satin material which makes the prints stand out even more. They are super flattering and even better looking in person. If you are in need of some shorts for summer time I got you! Everything from jean shorts, to linen and high waisted tailored shorts.

Shop These Styles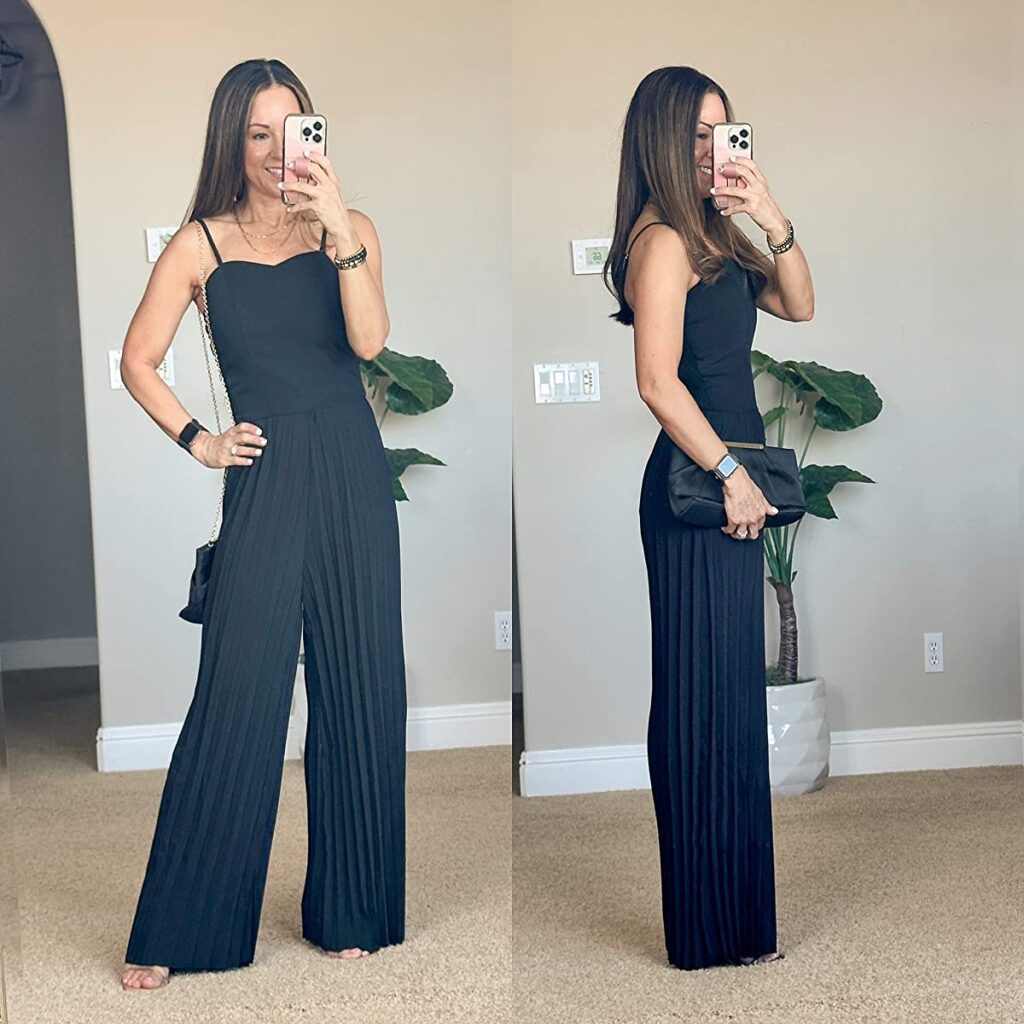 Pleated Jumpsuit tts, S | Clutch Bag | Heels | Necklace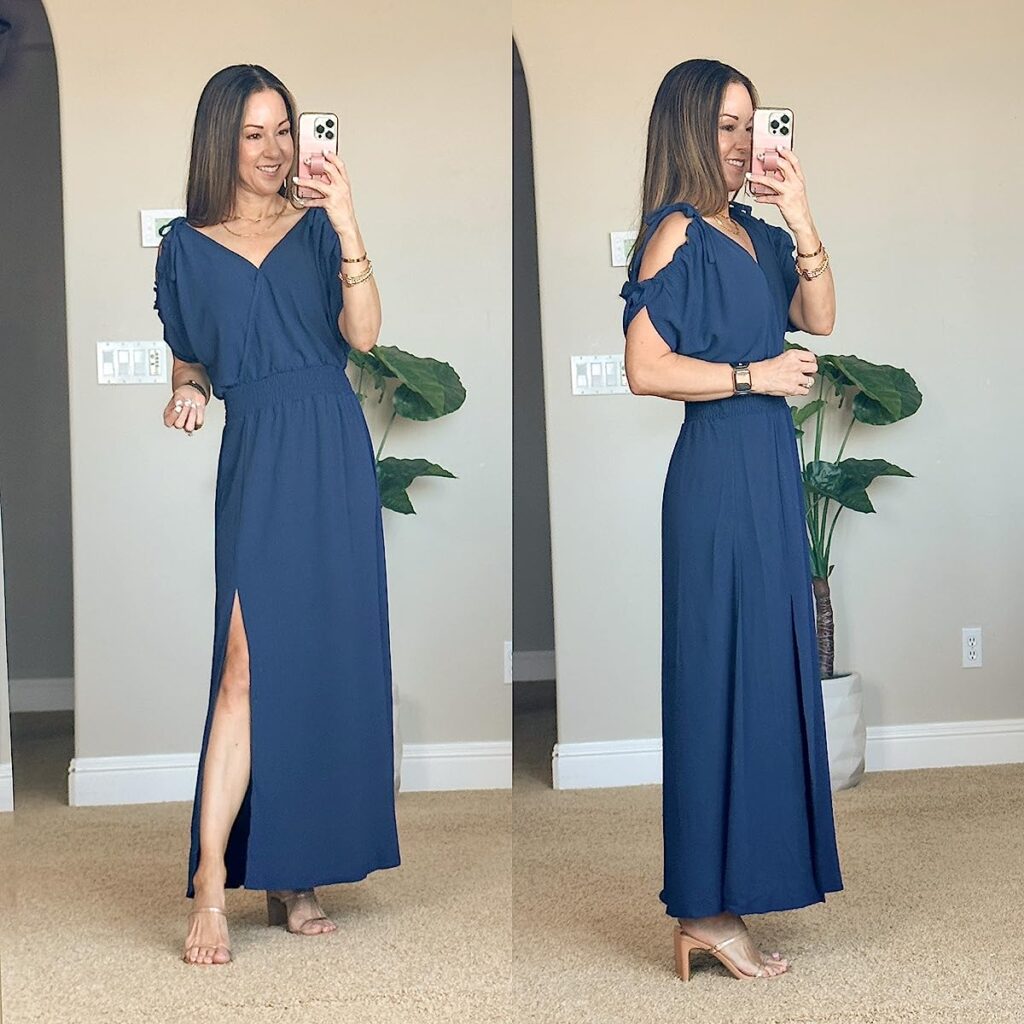 Open Shoulder Dress tts, S | Clear Heels | Necklace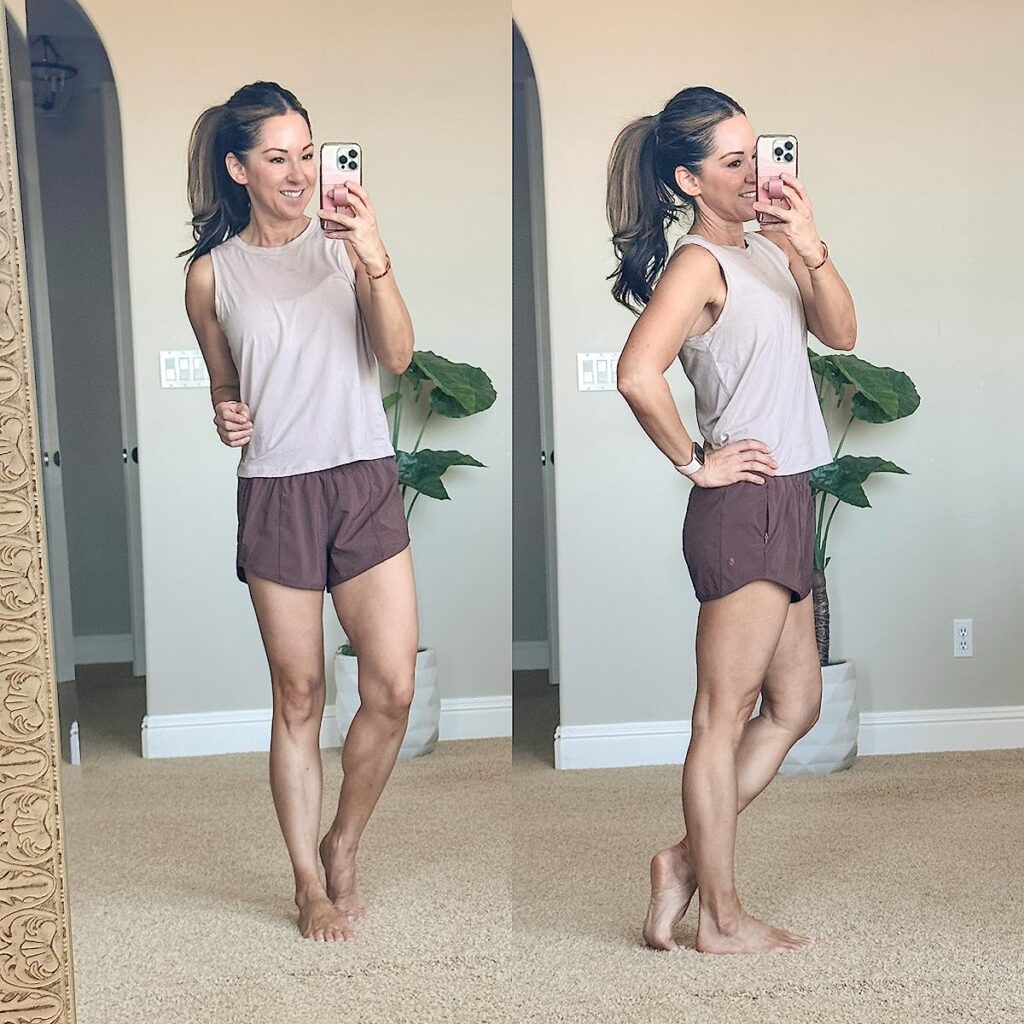 Light Purple Tank tts, S | Mauve Athletic Shorts tts, S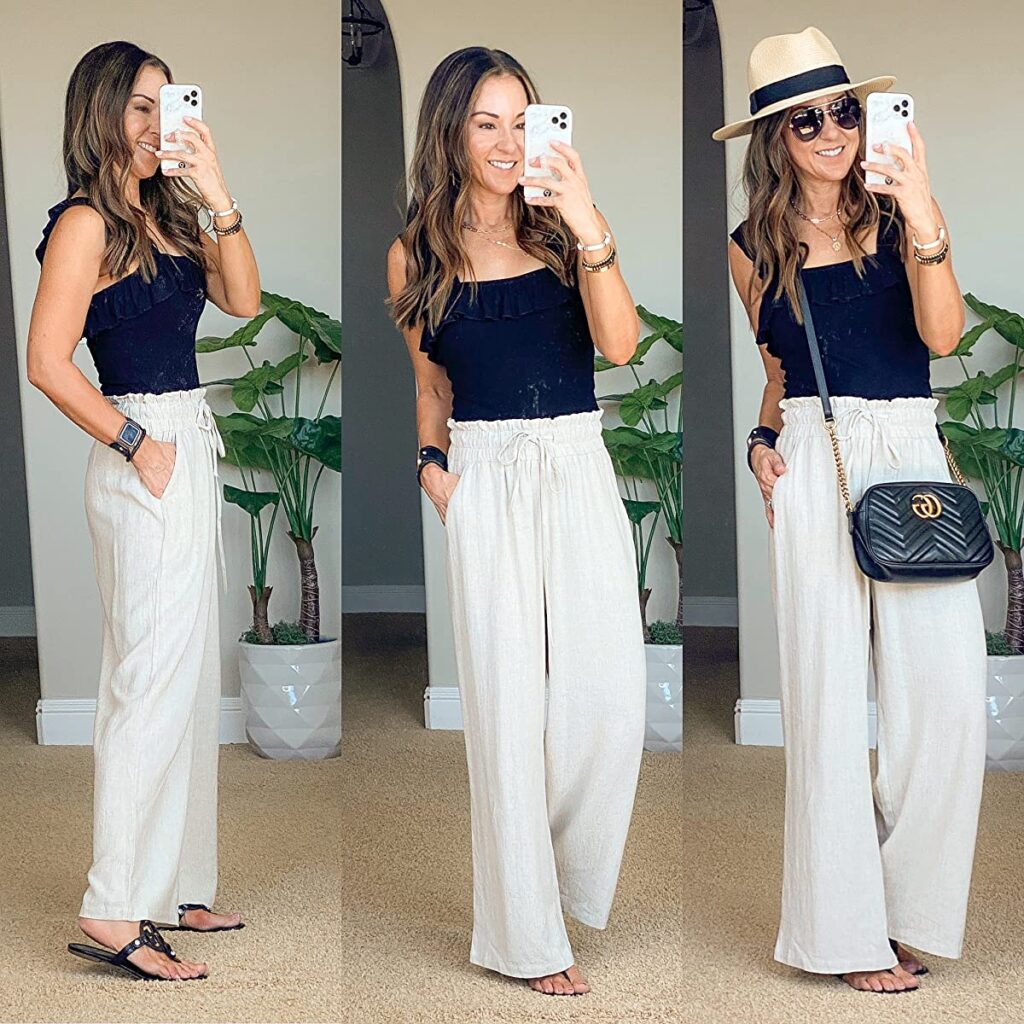 Bodysuit tts, S | Linen Pants tts, S | Beach Hat | Sandals | Sunglasses | Crossbody Bag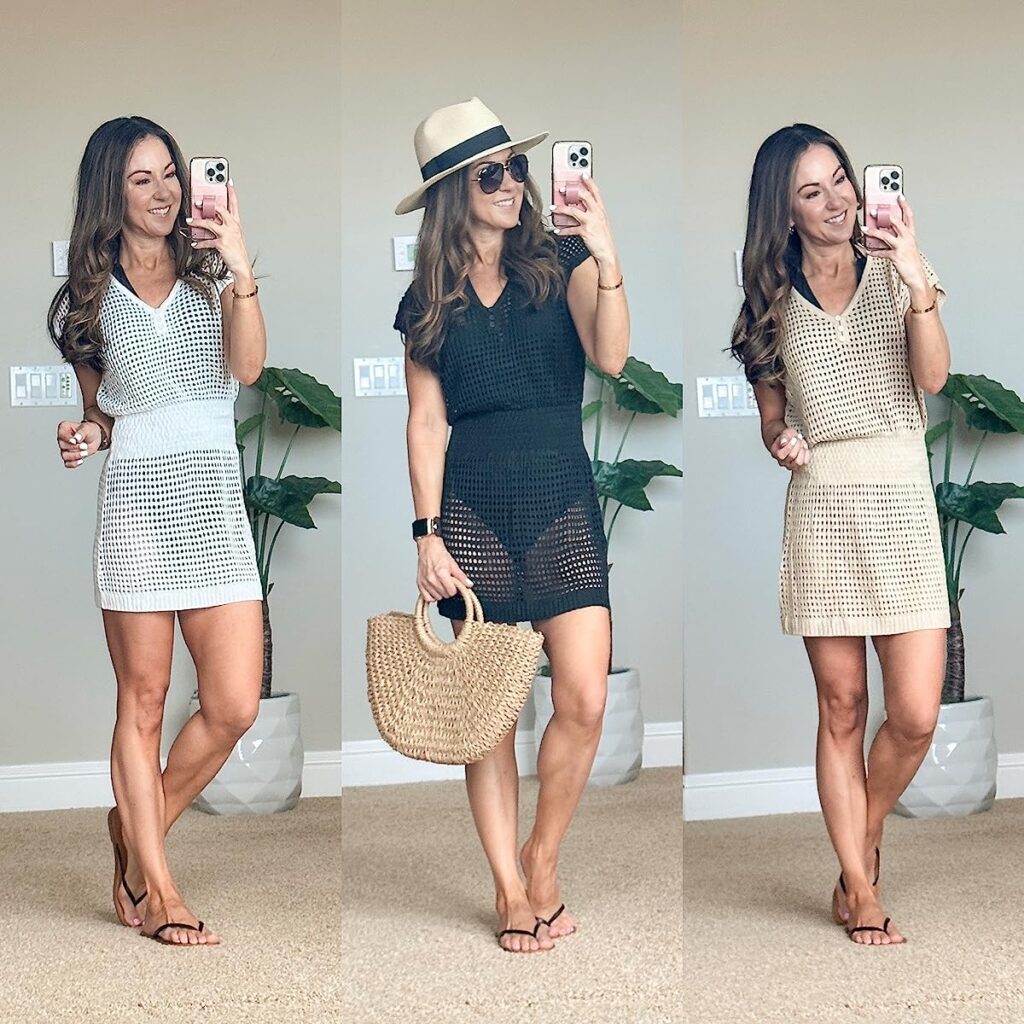 Crochet Coverup tts, S | Beach Hat | Sunglasses | Flip Flops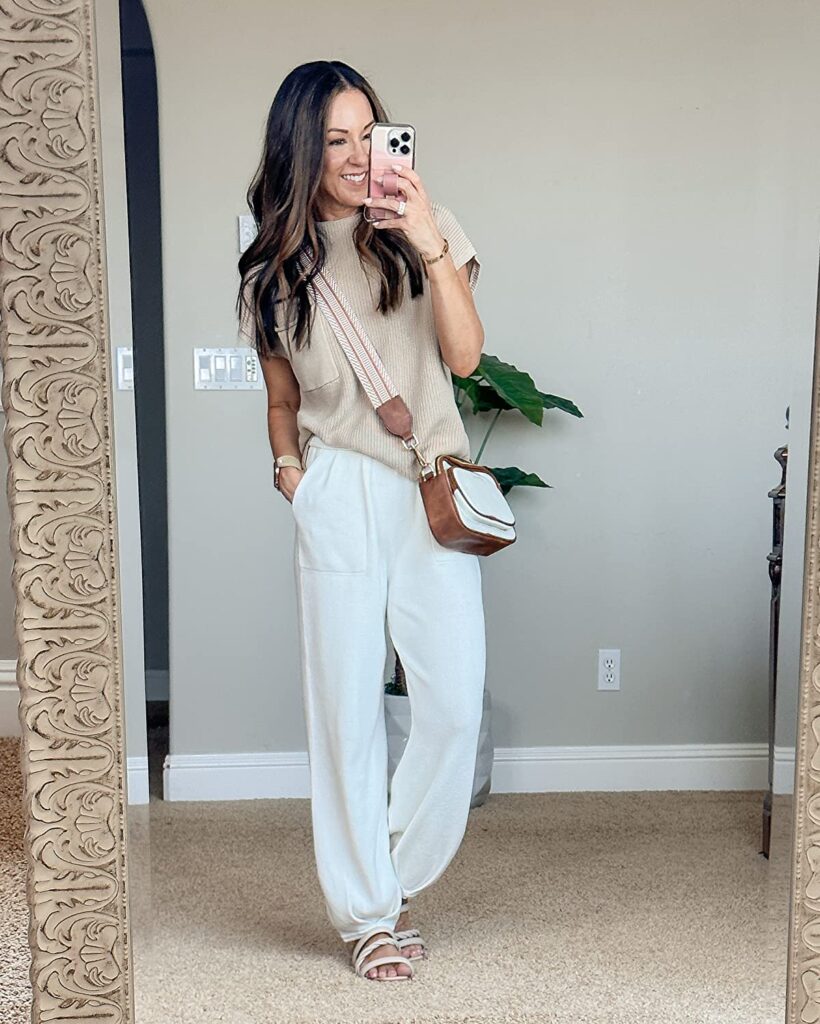 Sweater Top tts, S | Sweat Pants tts, S | Sandals | Crossbody Bag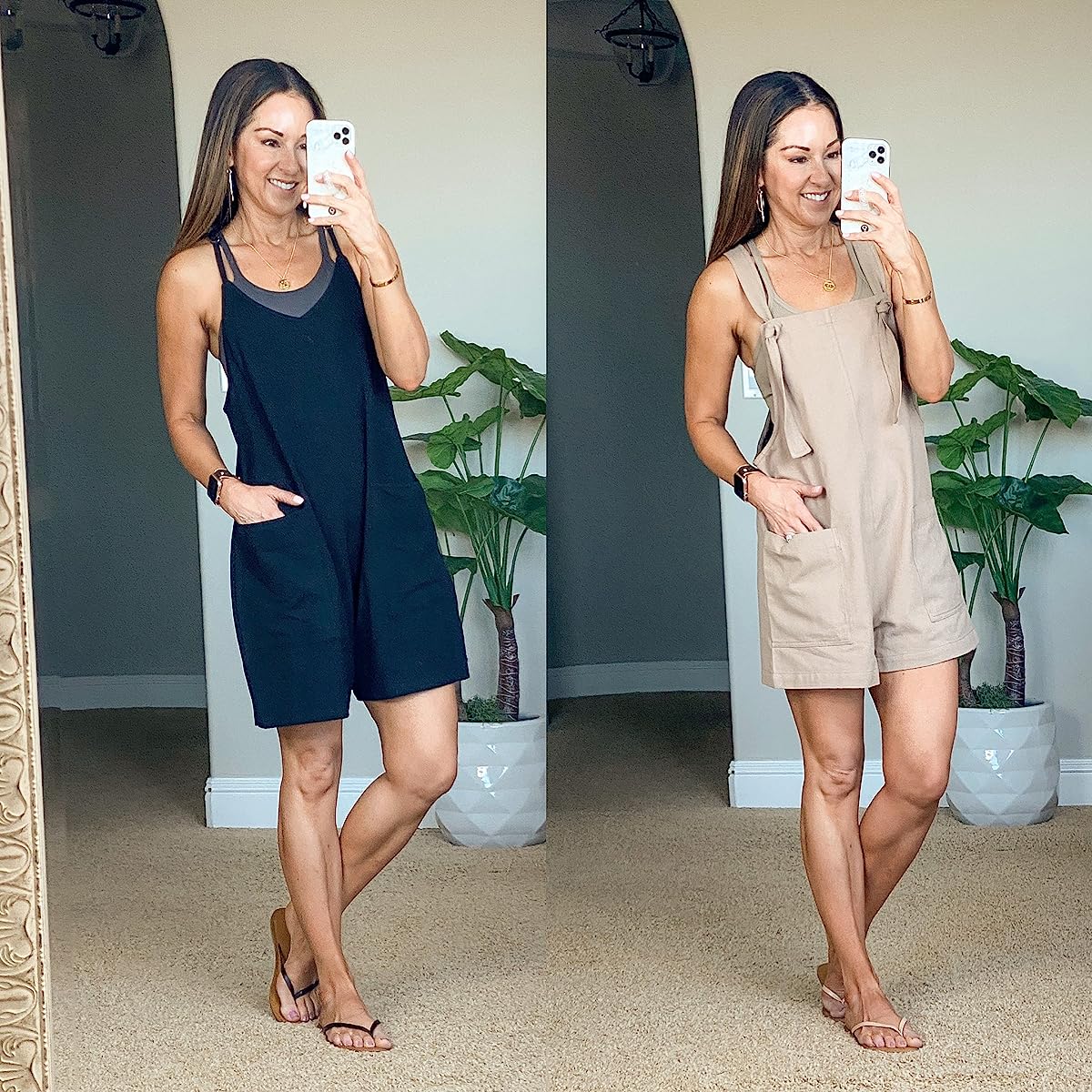 Black Oversized Romper tts, S | Cropped Tanks | Flip Flops | Oversized Shorts Overalls

Shop More Fashion, Home & Beauty Favorites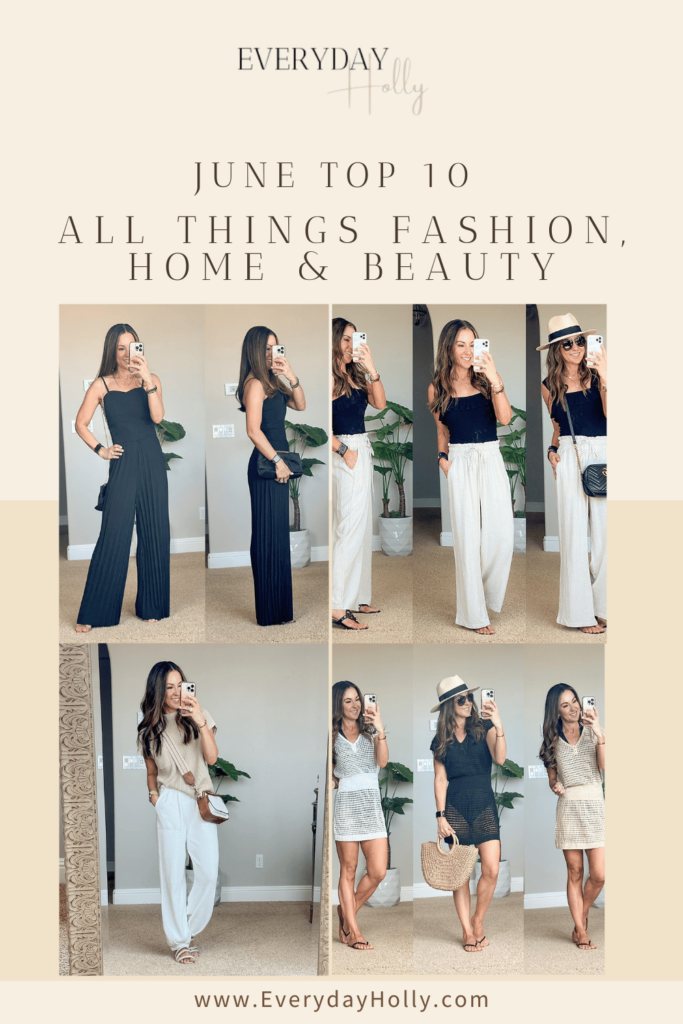 SHOP THE POST