Everyday Holly Blog Weekly Roundup – May Week 2
Happy Mother's Day Mama's! I hope you all had the best Mother's Day! I hope you celebrated exactly how you wanted to on your special day.
Thinking about a theme that sums up this week and I can only think of cute and cozy style along with getting all around summer ready. Cozy summer outfits that were ahhhmazing prices, an amazing summer cocktail, all the swim essentials and getting your summer bod ready with an at home workout that only takes 24 minutes max!
I was never really a romper fan for two reasons, they always fit me a little funny because I have a longer torso and the whole bathroom thing – awkward!
But, the romper trend is here and BIG, so I was on the hunt to find to one and I found a winner with this one! It's so good and forgiving, so its great for normal, short and long torsos! And, it has pockets! That's a win!
This romper will be perfect for your hot summers. It's lightweight and the fabric is so soft!
And, how cute is this bralette? It's so cute and it's perfect paired with this romper!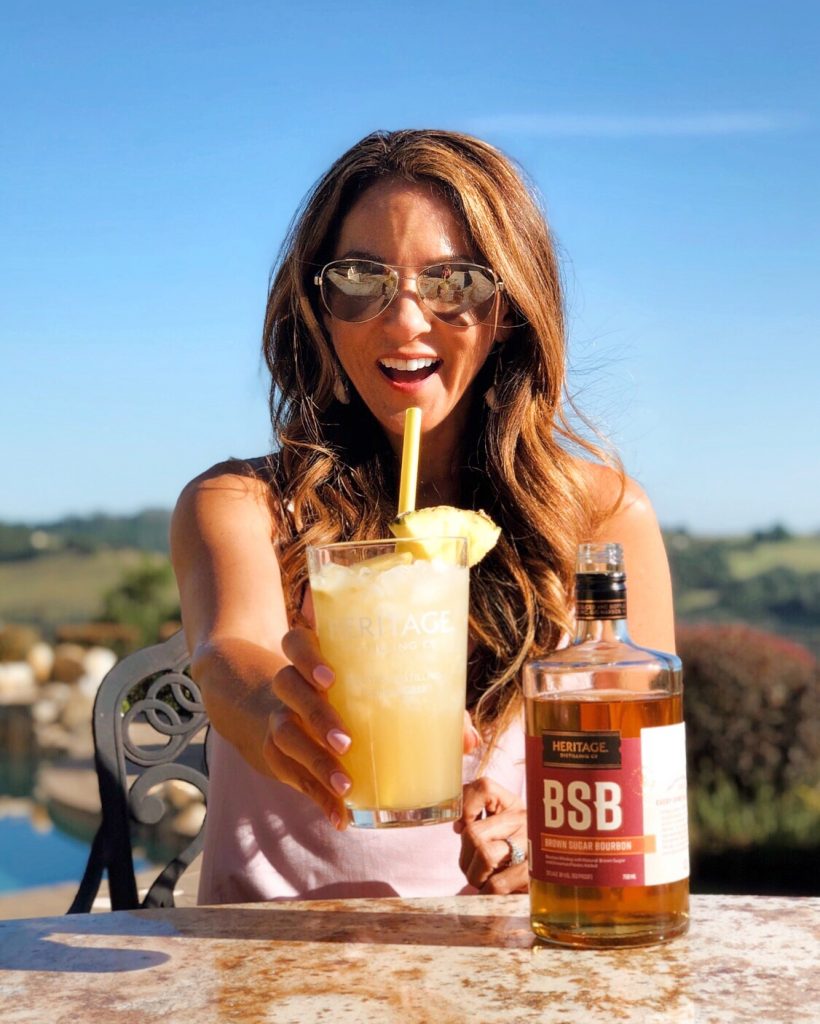 First, let me tell you that I never liked bourbon! Never! That is until now! Have you tasted BSB Brown Sugar Bourbon from Heritage Distilling? It's a game-changer! It tastes SO unbelievably delicious!
Heritage Distilling has a ton a great cocktail recipes on their website and I found one that is sooo good! It tastes like a refreshing dessert.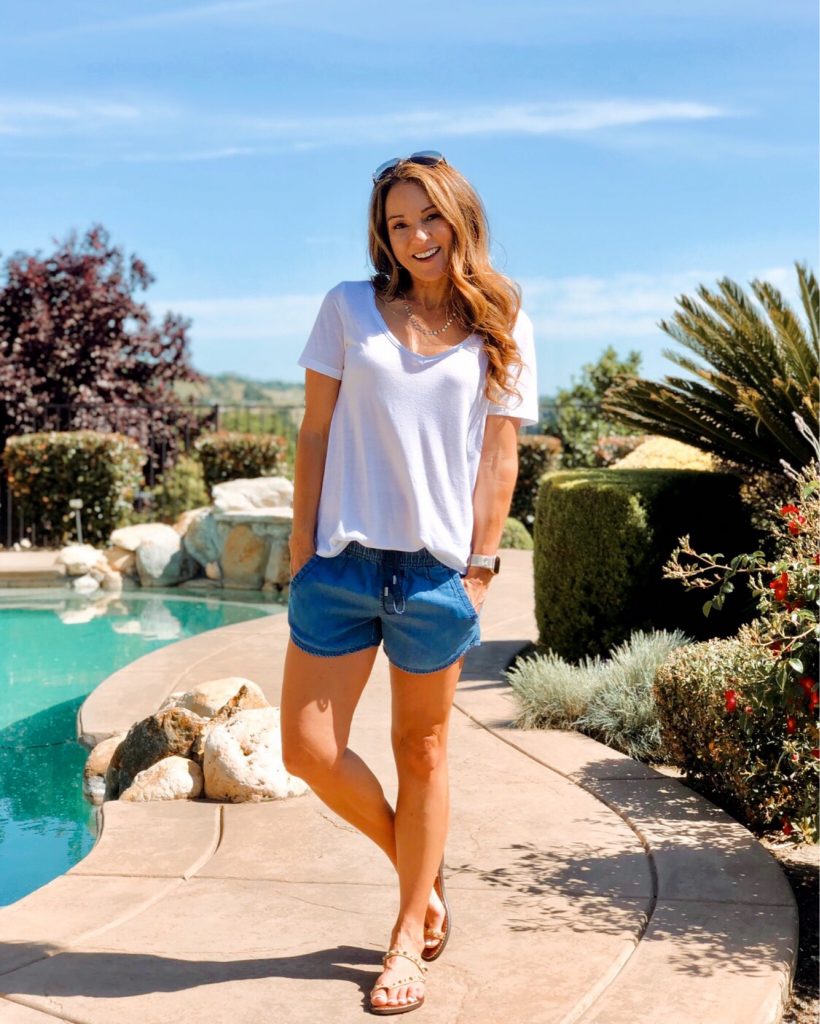 This is THE perfect summer momiform! These chambray shorts are the most flattering cut! They are soft, cozy and they have pockets! The drawstring works, too! Pair with a cute top and sandals and you are set for the day!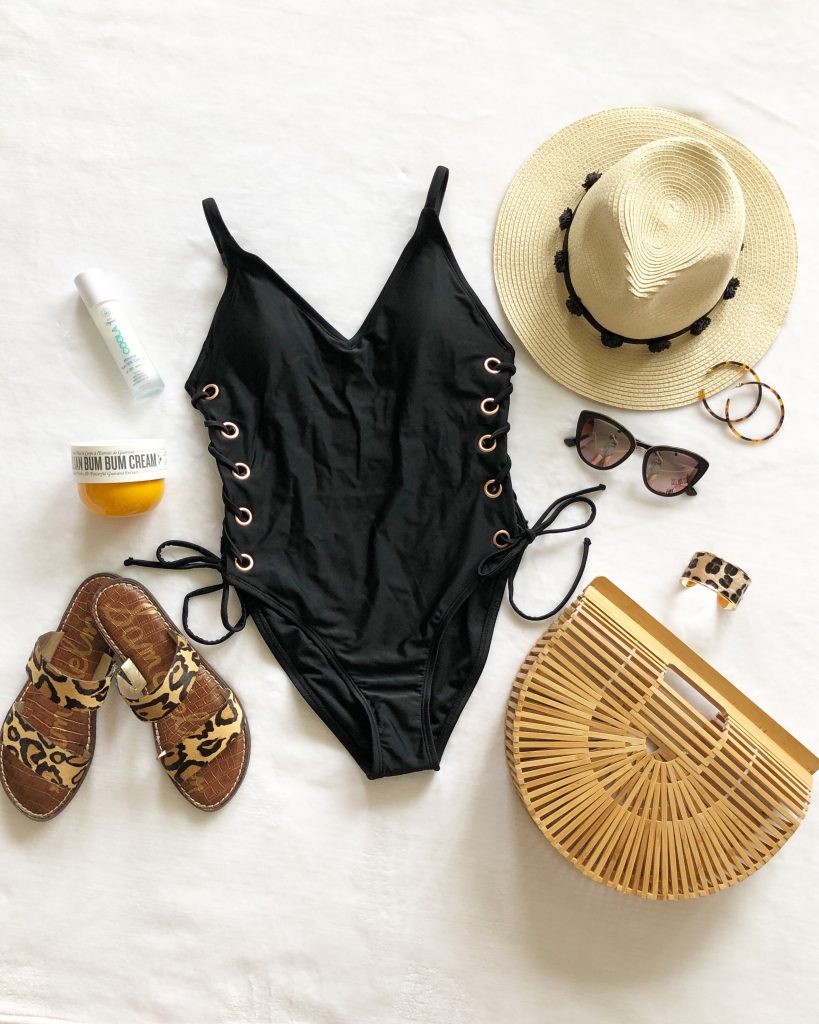 I've always been a two-piece girl, because of that longer torso issue I have and it usually makes one-pieces uncomfortable. But, I found a couple really cute one-pieces this year and they work great for longer torsos! This is one of them and it's under $30! I fell in the love with the rose gold rivets and lace up sides.
Swimsuit ~ Hat ~ Sandals ~ Sunnies ~ Bag ~ Bracelet ~ Earrings ~ Bum Bum ~ Sunscreen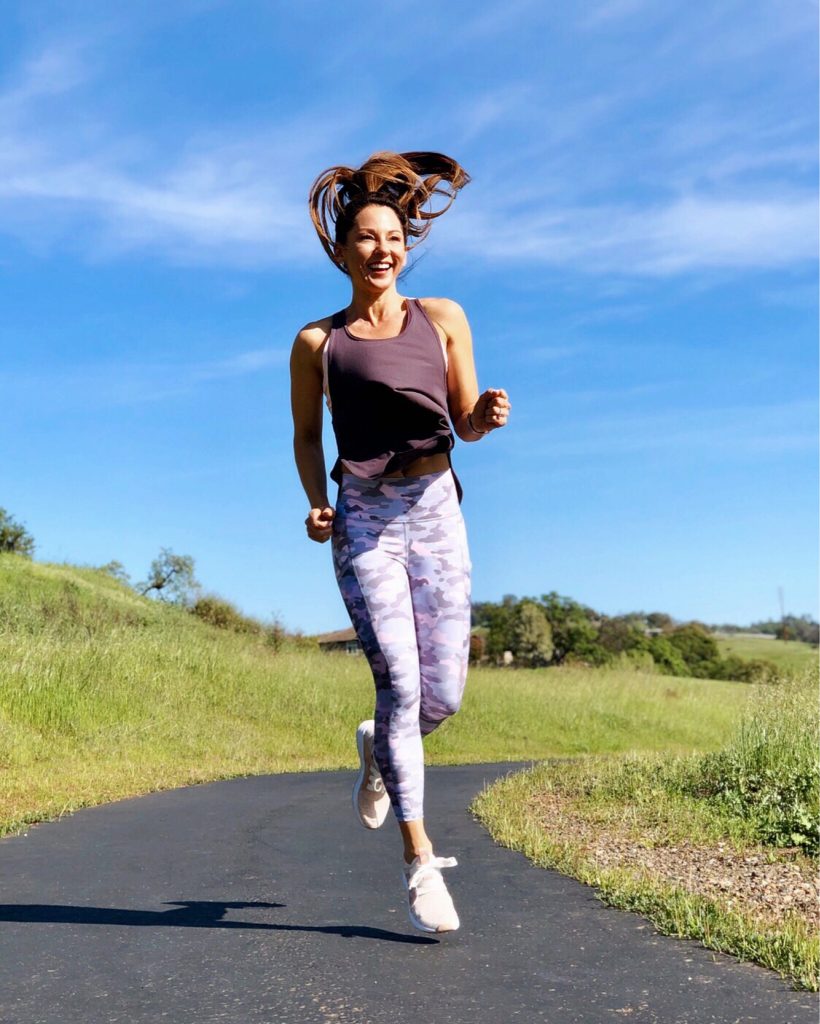 It wasn't planned in the slightest! I started an IGTV channel and it was completely spur of the moment. I had several requests to share what I do for my workouts, so I filmed a quick at home workout that doesn't need any equipment. It was too long for stories, so just like that, I started IGTV!
I'll admit, this first video is rough! But, I want to make more and I want to make them better! Stay tuned for more!
My workout style is all Fabletics! Let me tell you that I have been getting monthly outfits from Fabletics for several months and I am SO impressed! The quality and fit are spot on and I have been choosing to wear my Fabletics over all my other workout pieces! And, the prices are too amazing to pass up!