Amazon Haul! Top-rated Leggings Review, Favorite Tanks & New Finds
Requests keep coming for more Amazon hauls, so I this week I decided to try on the 2 top-rated leggings from Amazon and give you my honest review! Plus, I am sharing my favorite workout tanks and a new sports bra that I am loving!
Plus, there are few other random things that I found, that I wanted to share with you! A butter dish that I am loving more than I ever imagined. Sounds crazy, I know, but it's so cute & functional! And, spa socks to keep your feet nice and soft!
* This post contains affiliate links however all thoughts and opinions are my own. Using my links does not cost you any more to use and I get paid a small commission, which allows me to continue to do what I do. Thank you! 🙂
Top-rated Amazon Leggings
Both of these leggings have the highest reviews and everyone raves about them!
The Gym People (left) | CRZ Yoga
THE GYM PEOPLE (left pair) almost 13K amazing reviews!
Runs tts, wearing an xs
Pros: Inclusive sizing (xs-3XL), two length options (capri & full length), side pockets large enough for phone & inner pocket, High-rise, great tummy control panel, flattering seaming details
Cons: colors and sizes sell out fast!
CRZ YOGA (right pair) over 17K amazing reviews
Runs a little big, wearing an xxs
Pros: Inclusive sizing (xxs-XXL), designed for yoga, high-rise,
Cons: Tummy control is not that great, shows dimpling (knee area looks really bad)
My Review:
I love the Gym People pair for all the pro's! These feel amazing, hold you in with great compression, and they are functional with the pockets.
The CRZ Yoga pair didn't have enough compression and felt like you would start sweating in them before you even started your workout. Plus, they show all imperfections.
My favorite workout tanks
I found these tanks over a year ago and I love them! They come in a pack of 3 in a ton of different color options. They run tts, I wear an xs. These wash really well, too! I can't recommend them enough!
Here is a picture of one tank from the very first set of 3 and washed probably a 100x's!
CRZ YOGA Longline Sports Bra
Love this sports bra! It's so good! I am wearing it in the picture above and it's great paired with the tanks because it has a longer cut.
It's a medium impact, wire-free, padded, longline sports bra. It runs tts, but if you are in-between sizes, size up. I am wearing the xs. I think the small would work for me, too. Comes in a ton of colors and patterns.
Star Hoodie
This Star Hoodie is just tooo cute! It's well made and a winner! Great to throw on go run errands, beach vacation must-have, or to and from the gym.
I am wearing the small. Comes in 4 colors.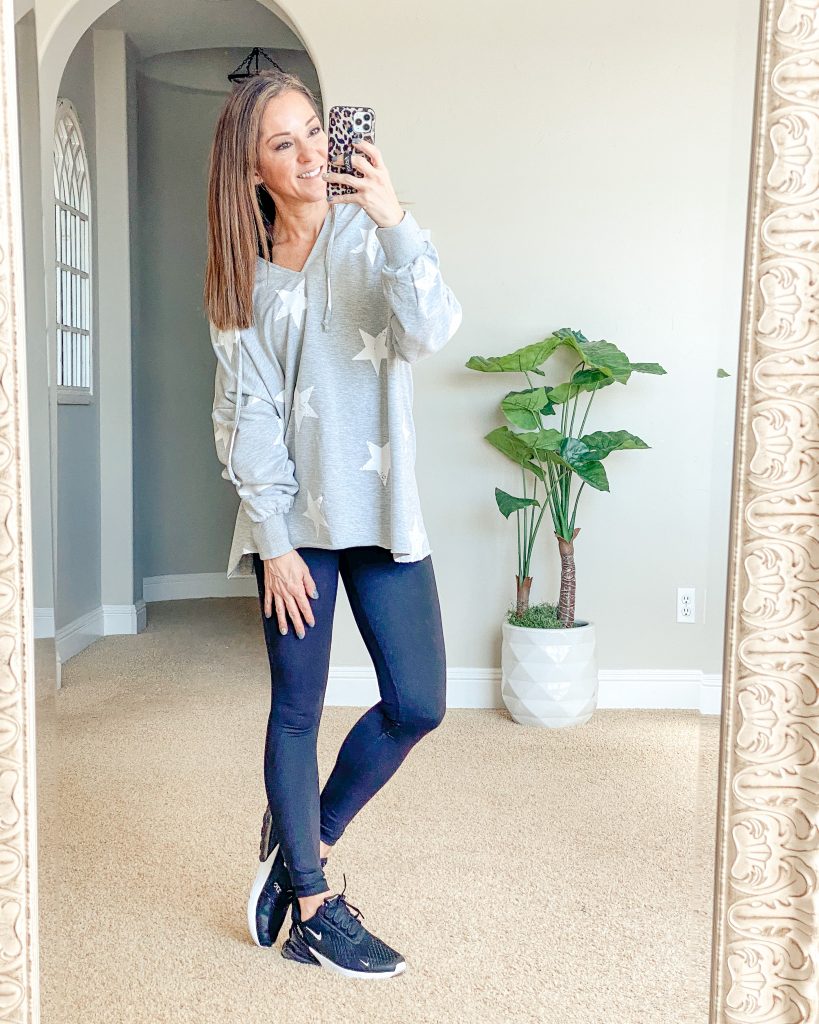 Fun Sleeves!
This top is pretty cute! I love the v-neck cut, the waffle knit fabric, and the fun balloon sleeves. However, the fabric on sleeves cheapens the look when you look close-up. If this is something that will bother you, then I would skip this one.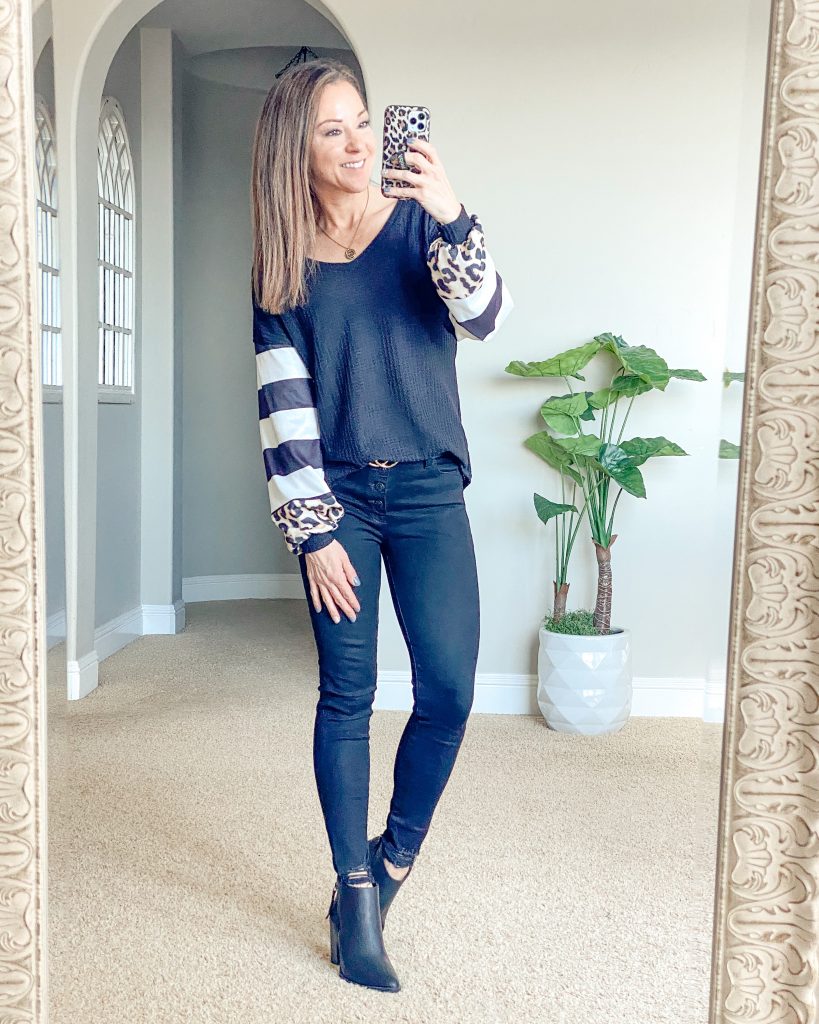 Summer Dress With Pockets!
Oh how I wish this dress came in an xs! This is the cutest dress! Perfect for summer and perfect for teachers or casual office settings. It is a great length, has pockets and a working attached wrap tie.
This dress comes in several solid and strip options. It's also $3 off at the time of this post. It also has over 2K amazing reviews! Runs tts.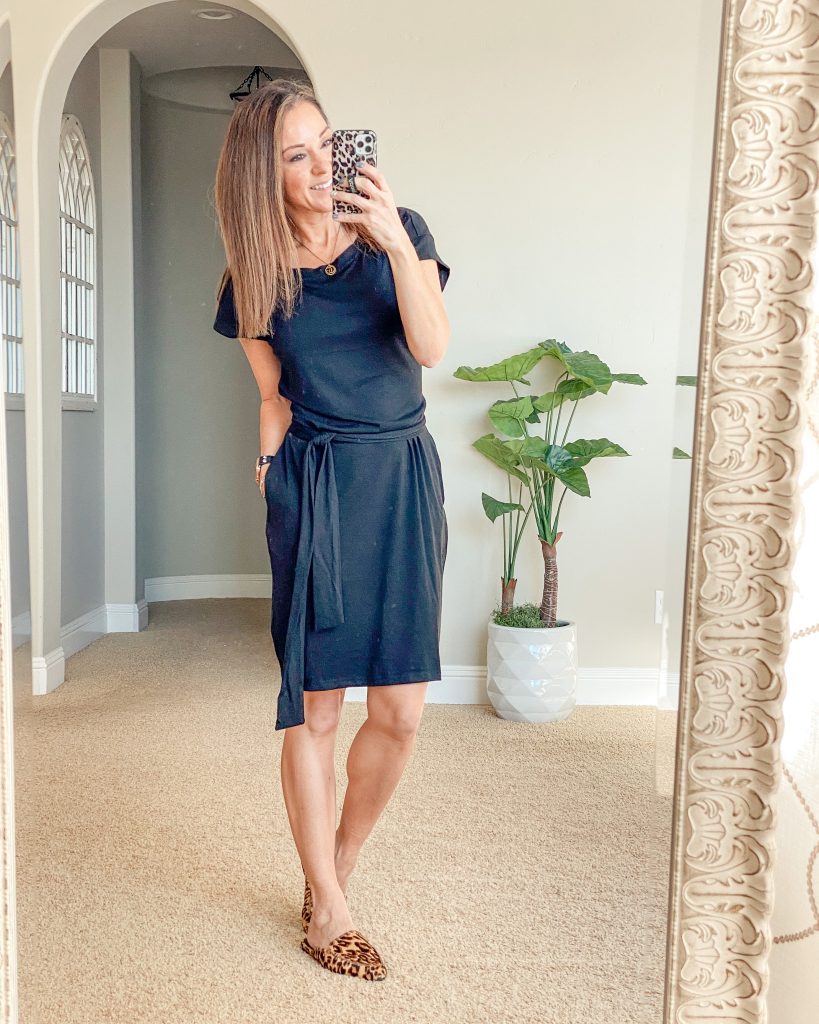 The Cutest & Best Butter Dish
I never knew I could love a butter dish this much! Not only is it super cute, but it holds a lot of butter and doesn't get messy looking like the versions of the lid-top design I have always owned!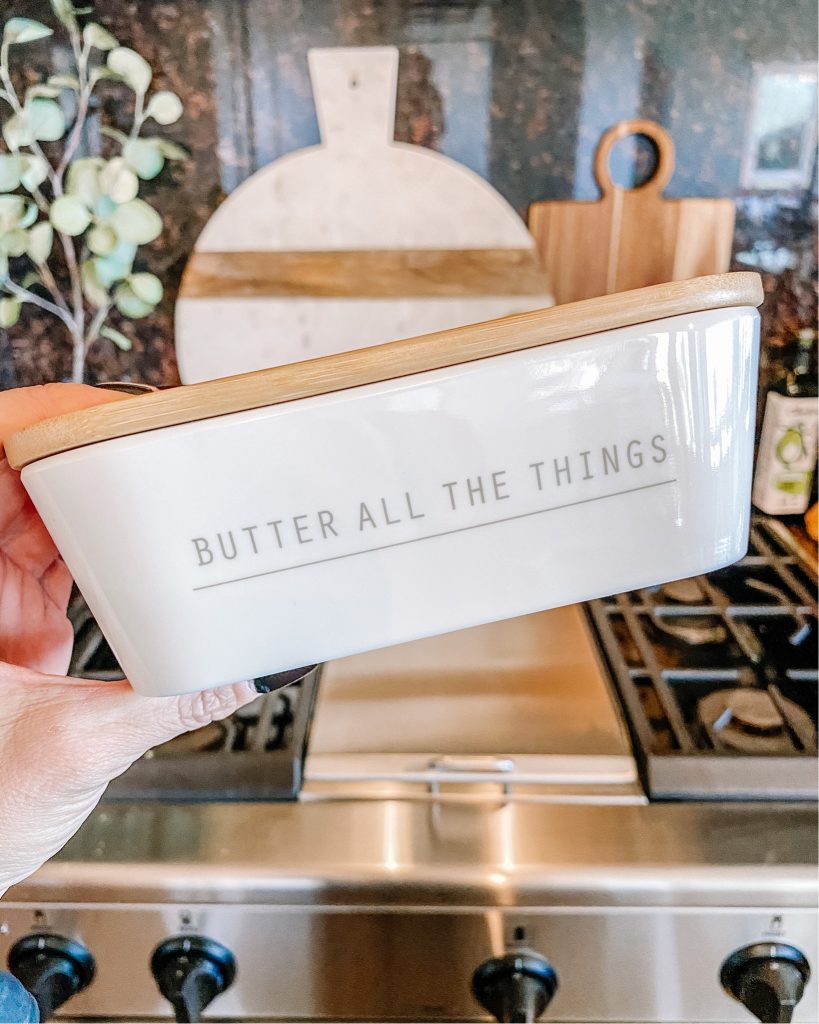 Keep your feet soft!
After using my amazing foot peel (you can see how it worked here), my feet were baby soft and I want to keep them that way, so I bought these gel socks to wear at night with lotion on my feet! They are on sale with a coupon code at the time of this post!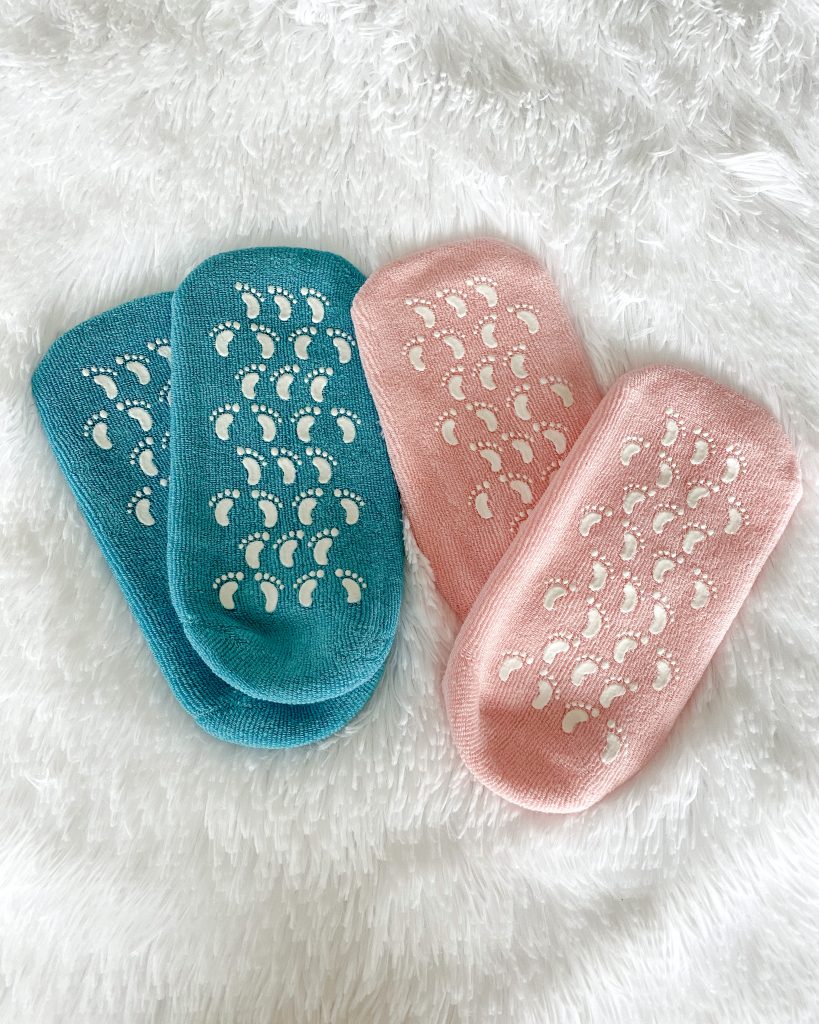 The Best Dental Floss Ever!
Yes, I am not exaggerating! This is truly the best dental floss ever! It comes in a bunch of different flavors! A 4-pack will last you 8 months. Once you try this dental floss, you won't go back to your old one! Trust me!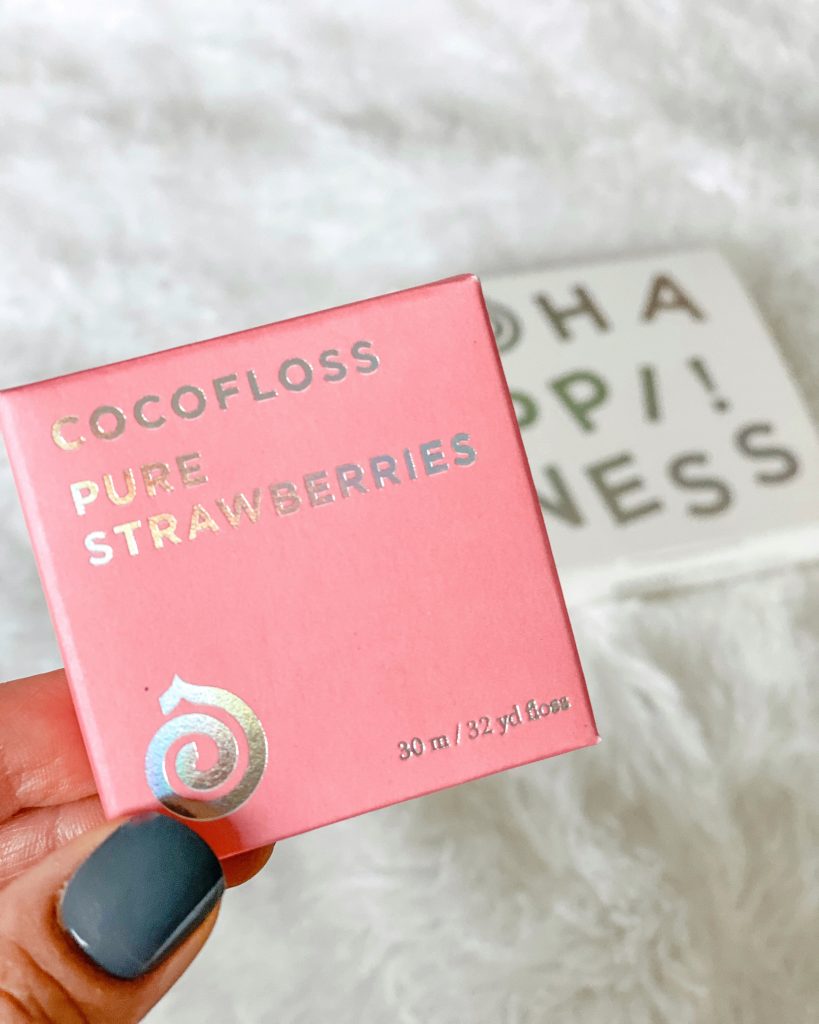 Amazon Favorite 2020
If you LOVE Amazon you should check out my Best of 2020 Amazon Favorites post!
Even more Amazon Favorites!
If you are looking even for more of my Amazon Favorites, check out this post!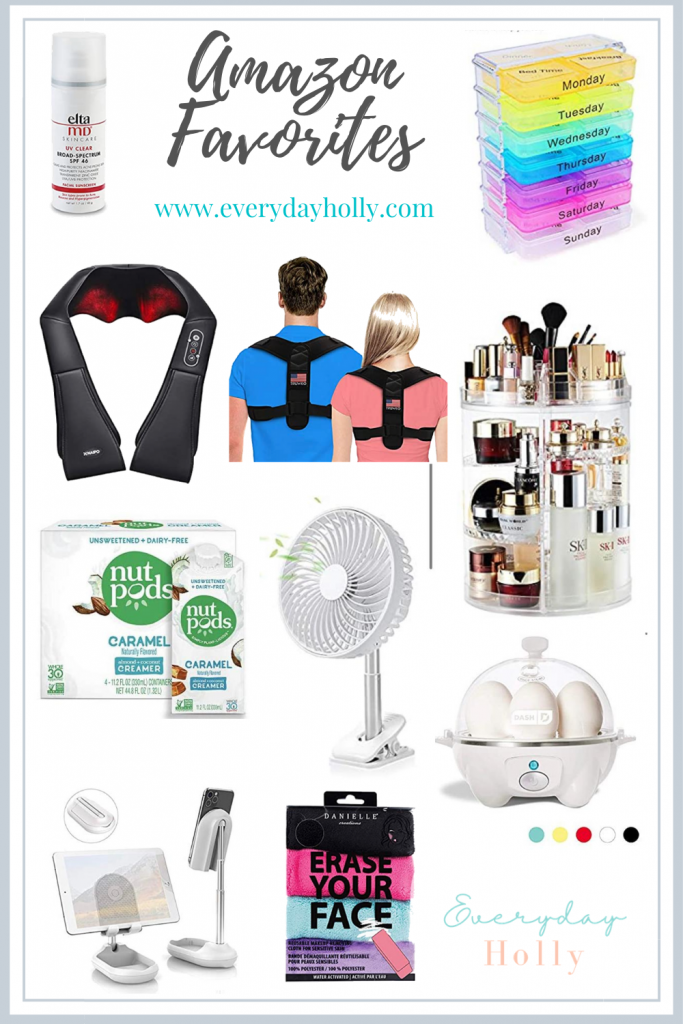 Thanks so much for checking out my post! You can find the try on off these clothing on my Instagram account in my highlights!