Affordable Target Fall Fashion ~ Over 40 Petite Style
It's no surprise that Target fall fashion is my favorite! Target nails fall every year! At the time of this post, all Target fashion is 20% off! That includes shoes!
If you missed my previous Target fall fashion post: 9 AFFORDABLE TARGET FALL TRANSITION FASHION OUTFITS THAT YOU NEED you can click here!
I have more pieces coming in this week and as they come in I will add them to this post. I always post my try-ons to my Instagram account Everyday.holly and I save them to my highlights, so make sure to follow me on Instagram.
** This is not sponsored and all thoughts and opinions are my own. This post does contain affiliate links, which do not cost you any more to use. Thank you for using my links!
If you want to shop all the Target pieces from this post, you can jump to the end of this post for all the links!
The Outfits
Links to everything I am wearing and sizing details:
These straight-leg jeans run tts and are my favorite Target jeans that I have ever tried on! They are so comfy! I am wearing a 00 which is my true size for this brand.
The first sweater is a small and too big for me. I need an xs and I feel it runs tts. This one is not available online at the time of this post.
The middle top is perfect for warm weather fall climates. The colors is perfect and the sleeves are so fun! It's lightweight, but not see-thru. Runs tts.
The last sweater is so soft and cozy! I love this one! It's a flattering cut and comes in several colors. Runs tts. Wearing an xs.

Coatigan & Cardigan
This coatigan is everything! It's my first and I am in love! It elevates any outfit and you can dress it up or down. And, you can beat the price at under $40! Runs tts.
This cardigan comes in several colors and it's so soft and flattering. I love these fall colors!
My cami's are from Nordstrom. These are my favorite cami's and at the time of this post, they are on sale! They run tts and have adjustable straps. I love these so much that I own them in 5 colors!
My belts come on a 2 pack (brown & black) for only $14.99 at the time of this post. And, they are Amazon prime free shipping and returns.
My black jeans are sold out, but I linked up that look similar from Target that I have not tried, but they are the same style.
My booties run tts and as you can see, I love them so much that I bought them in 2 colors! They are so flattering and comfortable.

The Perfect Fall Flannel
This is the perfect fall flannel. It's a very flattering cut and runs tts. If you like your flannels oversized, then size up.

Casual Fall Transition Pieces
This flannel is SO good! I repeat, SO good! It runs oversized and has pockets! It's so comfy and cozy! Perfect for warmer fall climates. Wearing an xs. I love it so much that I got it in two colors.
I shared this hooded waffle knit top in my last Target post, but I felt it was so good that I needed to share it again. It's perfect for warmer falls. Great for everyday with shorts, jeans, leggings, and just about anything! I sized up one to small, since this is the junior line.

Halloween Style
Not gonna lie… I fell hard for this cute vampire lip tee! It's so soft and cozy! I am super picking my t-shirts and this one is fantastic! It runs really small. I sized up to a medium.
And, this is that same flannel from above in a the red color! Again, so good! I even shared a four ways to style this flannel! It's oversized, so don't size up. And, it has pockets! It's a total winner!
I linked up some cute affordable crossbody's from Target for you.

High-Rise Straight leg denim
These jeans are so good and even better that they come in short length! They come up higher than my belly button. If you are in-between sizes, I would size up one.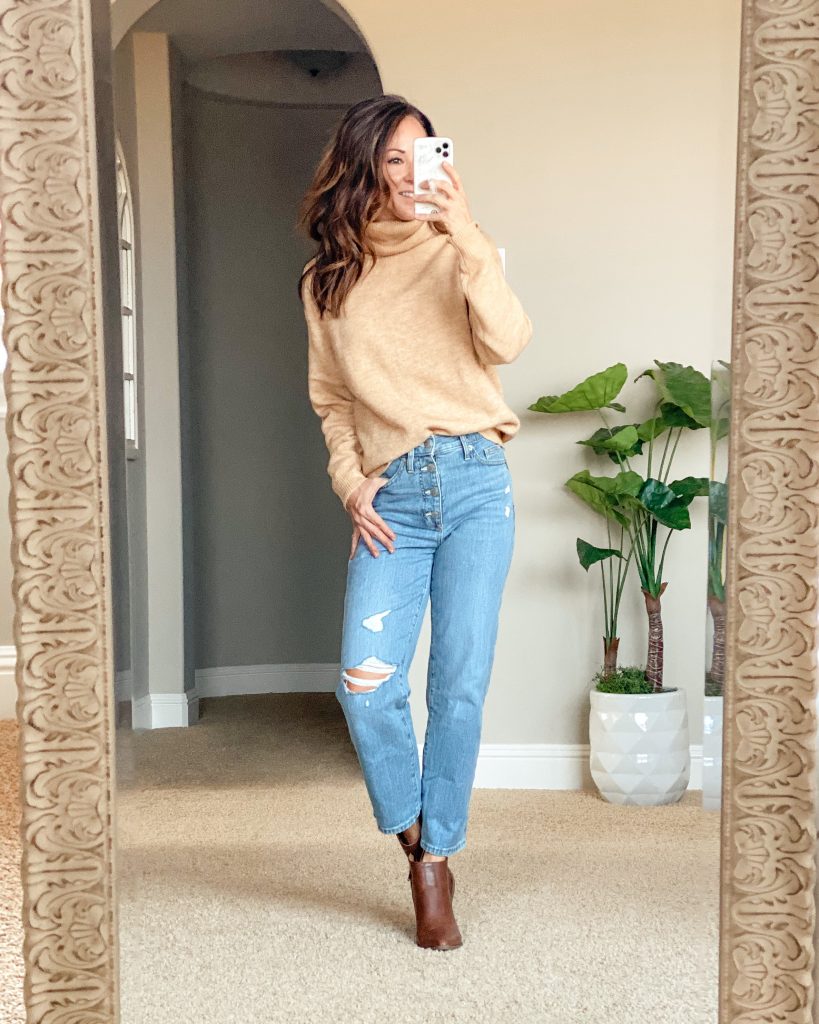 More Outfit Ideas
Coffee Please
Coffee Tee from Target! This top is super cute and runs a little small. Size up one.
Save 10% on my custom LV watch band code everydayholly. These white studded sneaker are from the NSale and I LOVE them. They are terry cloth lined, so they are super comfy. They run a little small so size up a half to one size.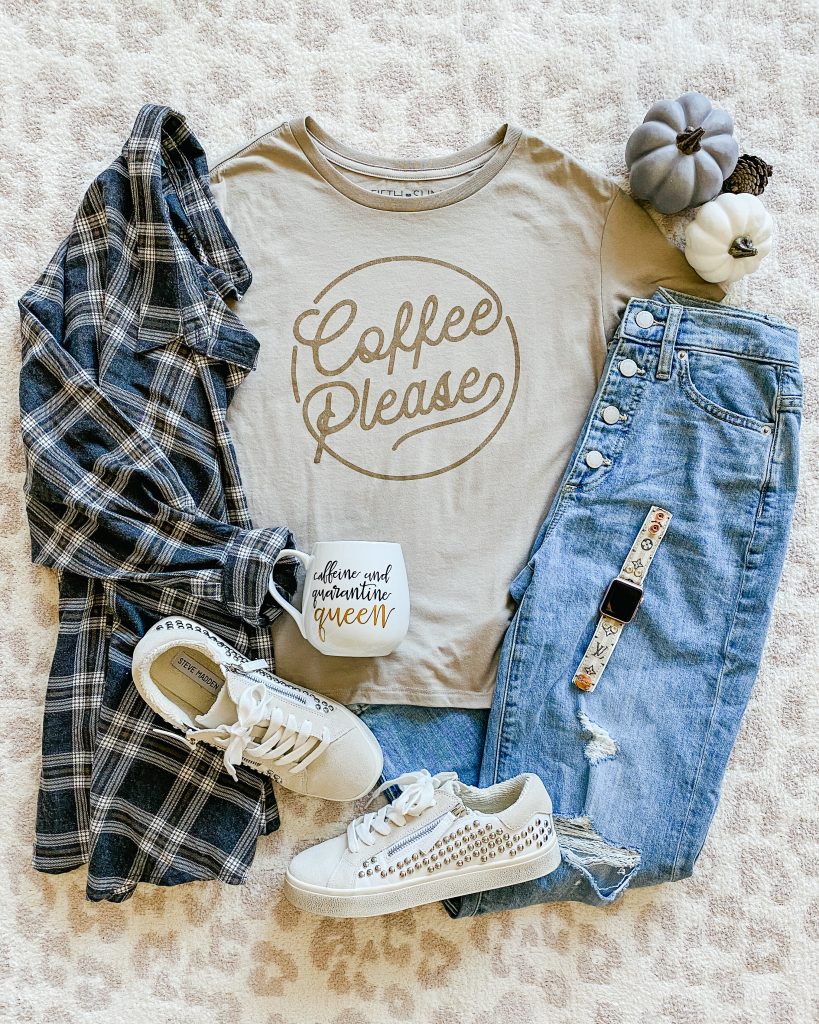 Flannel Season
Flannel season is here and plaid is on trend! These all run tts.
The belts come in a 2 pack from Amazon and are only $14.99!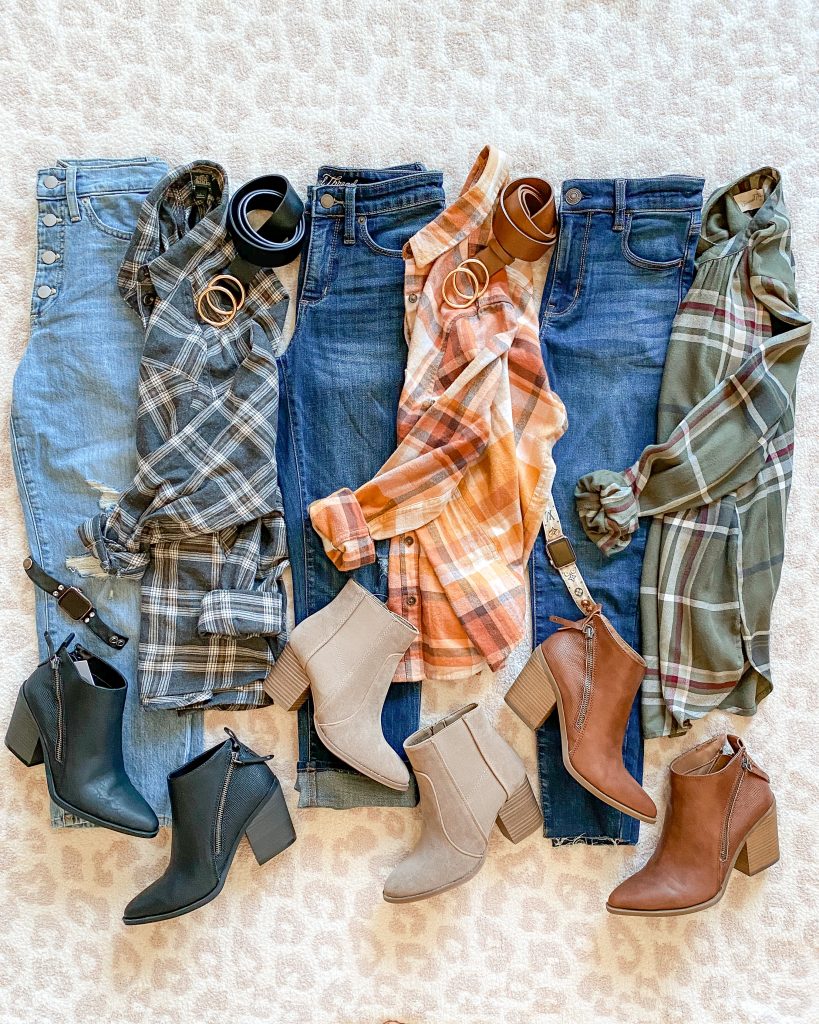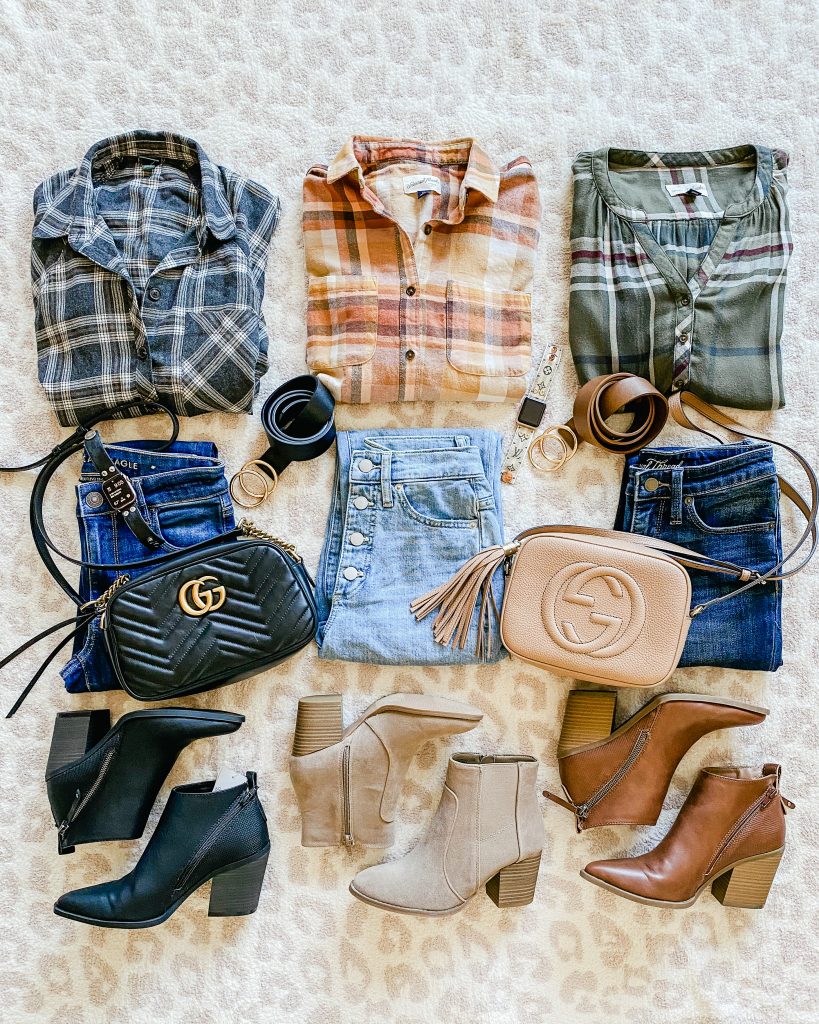 Warm Weather Fall Style
This little lightweight flutter top is perfect for warm fall climates! Runs tts, but if in-between sizes size up.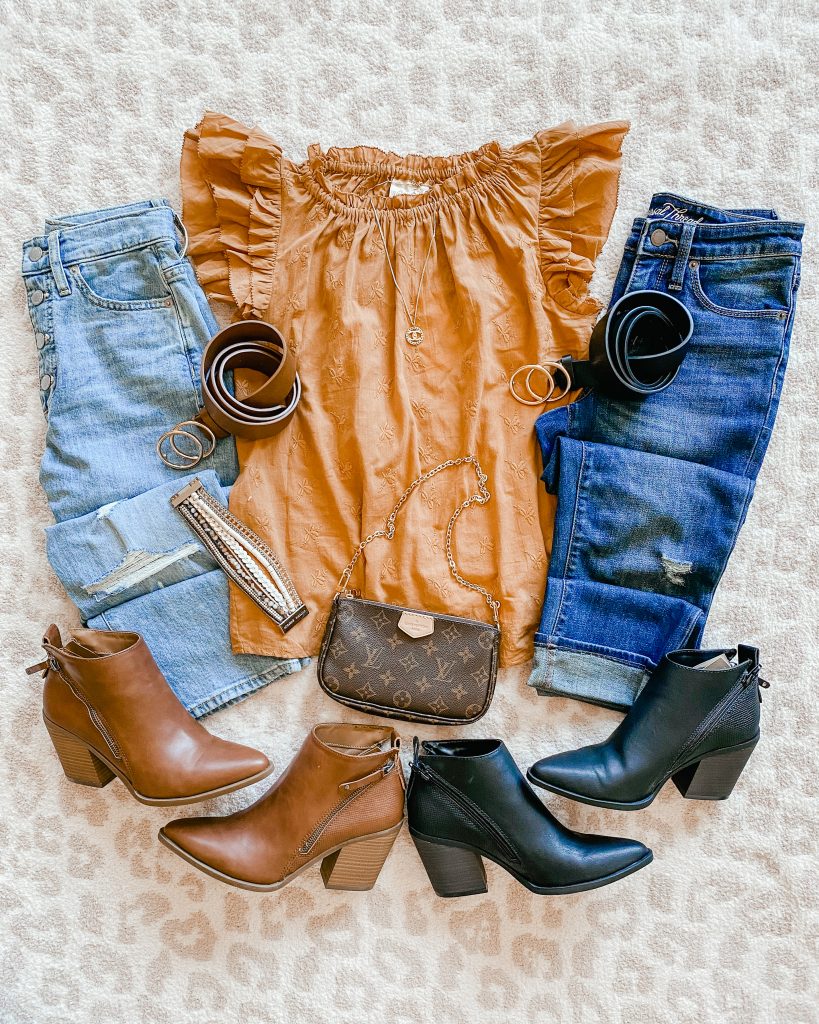 Shop all the Target Pieces from this post here:

Thanks so much for reading my post and being here! Please make sure to leave a comment below, so I know you were here!