Weekly Roundup – Gift Guides, Must-haves, & Best Sellers!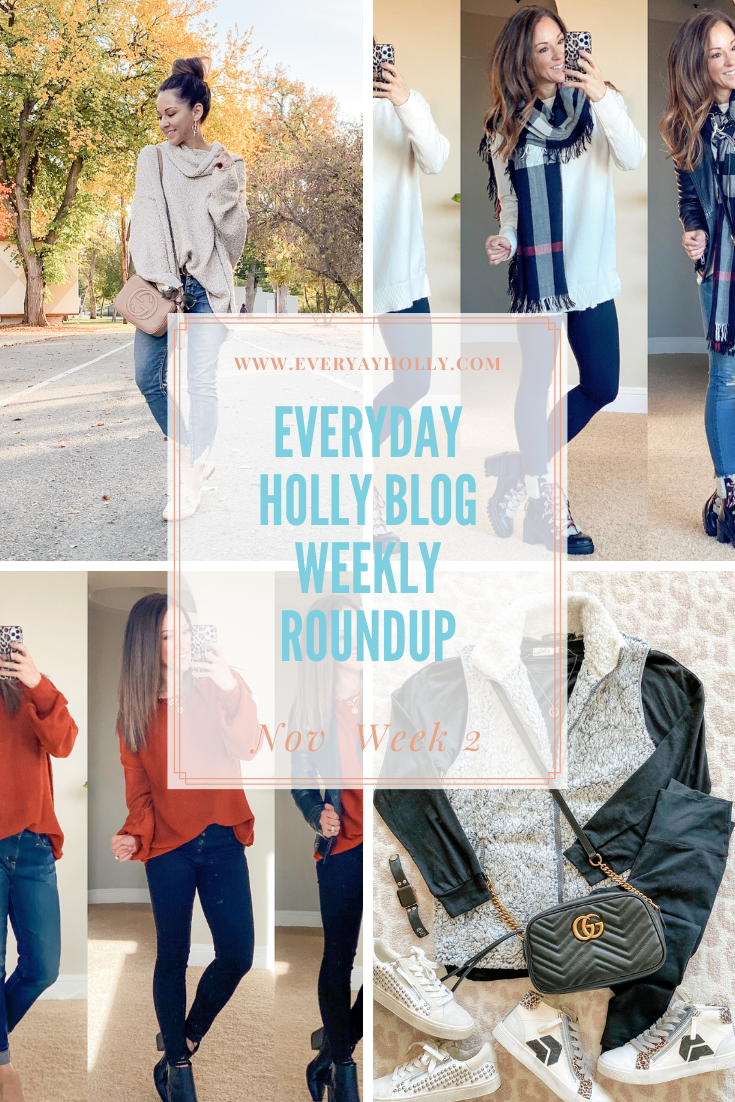 * This post contains affiliate links however all thoughts and opinions are my own. Using my links does not cost you any more to use and I get paid a small commission, which allows me to continue to do what I do. Thank you! 🙂
My Gift Guide post went live this past week and I added more to it! Click here to check it out! I added a Nordstrom gift guide & a Christian Women gift guide. I have been having so much making these guides and I hope you love them and find them useful! My goal is to make your holiday shopping a breeze, so you can focus on other things.
---
You can easily see & shop all my posts here!
Last Weeks Top Sellers
Snowflake lights – $5 off coupon on Amazon// face masks // Erase your Face makeup cloths // Beakey Blenders – save 20% code HOLLY20GO/ bedside organizer // bath bomb set – only the 6 pieces is left in stock // Edison lights – on sale!
Waffle knit button top // 2 pack belts // long sleeve top // cardigan // batwing sweater // coffee sweatshirt
Target sweater – on sale // Target fannel // Spanx faux leather leggings // Target boots // leather toiletry bag – major sale!
---
Weekly Roundup
My newest obsession
This sweater from Elizabeth Bae Boutique is everything! It's cozy, comfy, soft, effortlessly chic, slouchy, boyfriendish… it's a must-have!
Elizabeth bae boutique is my favorite online boutique. The owner is the sweetest and I love that she offers sizes XS-3XL. She is always offering the best sales and giveaways. Plus you can always save 20% with my code EVERYDAYHOLLY.
Cozy Cowl Neck Sweater // Gucci Crossbody Bag
Amazing Amazon Sweater
This sweater has all the Free People vibes – cute, cozy, & all the fun details. It comes in several colors. I am wearing the small.
Sweater // blue Denim – wearing size 24 (these run big, so size down 1) // black denim – sold out // Leather jacket – wearing a a small (runs small – size up 1) // Brown booties // black booties // Paperclip necklace // Chanel Necklace – Save 10% code DTHOLLY10
Mom Style Outfit inspo
Mama sweatshirt // Coffee sweatshirt // Mom Mode Sweatshirt // Left Denim // middle denim // right denim // Left sneakers // middle sneakers // right sneakers // Gucci Bag // LV Bag // Apple watchband – save 10% code everydayholly
Great Amazon Sweater!
This sweater is a great closet staple. Not too thick or to thin. I am wearing a small. It comes in several colors. It's a great length for leggings.
Sweater // leggings // denim – sold out // boots // scarf – mine is sold out, so I like a similar one here and and affordable option here // bag // jacket
Gorgeous Sherpa Jacket
This Sherpa Jacket from Peach is amazing beyond words! It's edgy and cozy at the same time! Peach makes the best clothes and are worth the splurge. Their customer service is top-notch, too!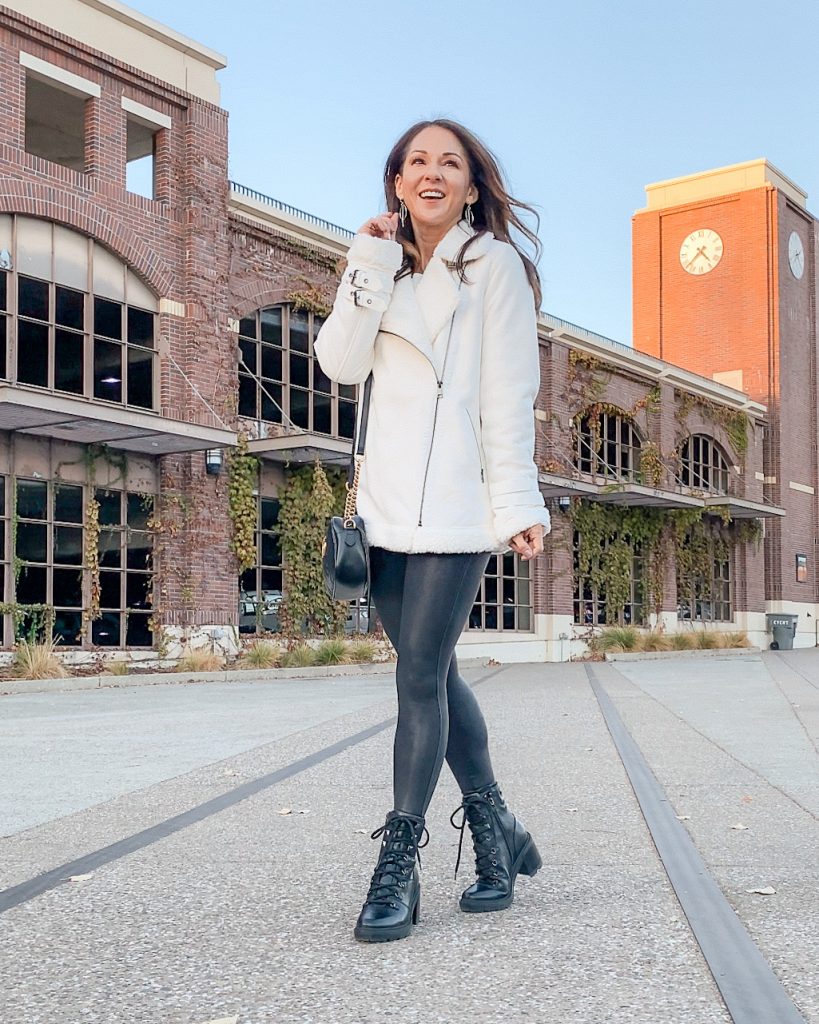 Aspen Sherpa Jacket // Spanx Leggings // Combat boots – linking this years version
Must have Amazon top!
This top is so cute and comfy! It's flattering and so easy to wear!
Top // denim – sold out // booties
Fabletics for the Win
This top is thick and cozy! I am loving these ultra-crop leggings. Great for cooler days! You can still get 2 pairs of leggings for only $24!
Nothin' but Target
Gotta love Target! Well, at least all the clothes and shoes are from Target. These are all sooo good!
Left flannel // middle flannel // right flannel // right denim // middle denim // right denim // left boots // middle boots // right boots // belts // watchbands – save 10% code everyday holly
Our Front Door Holiday Decor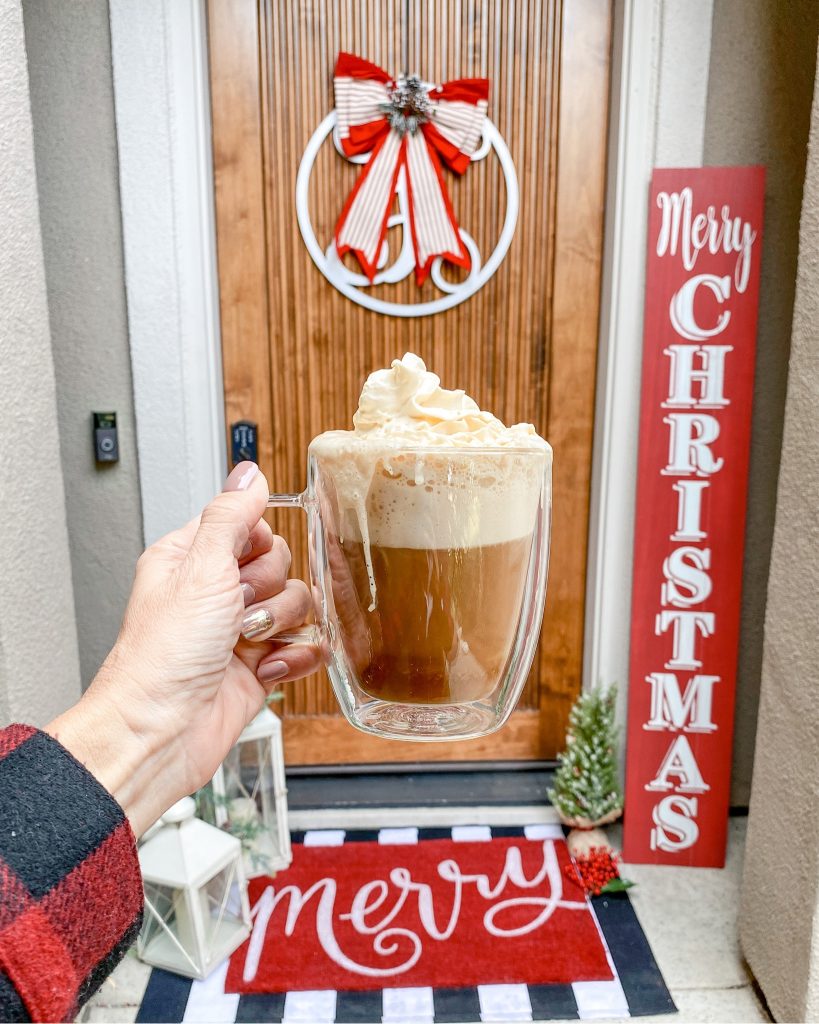 Merry Doormat // Striped doormat // mugs (truly the best mugs ever!)
Front Door Decor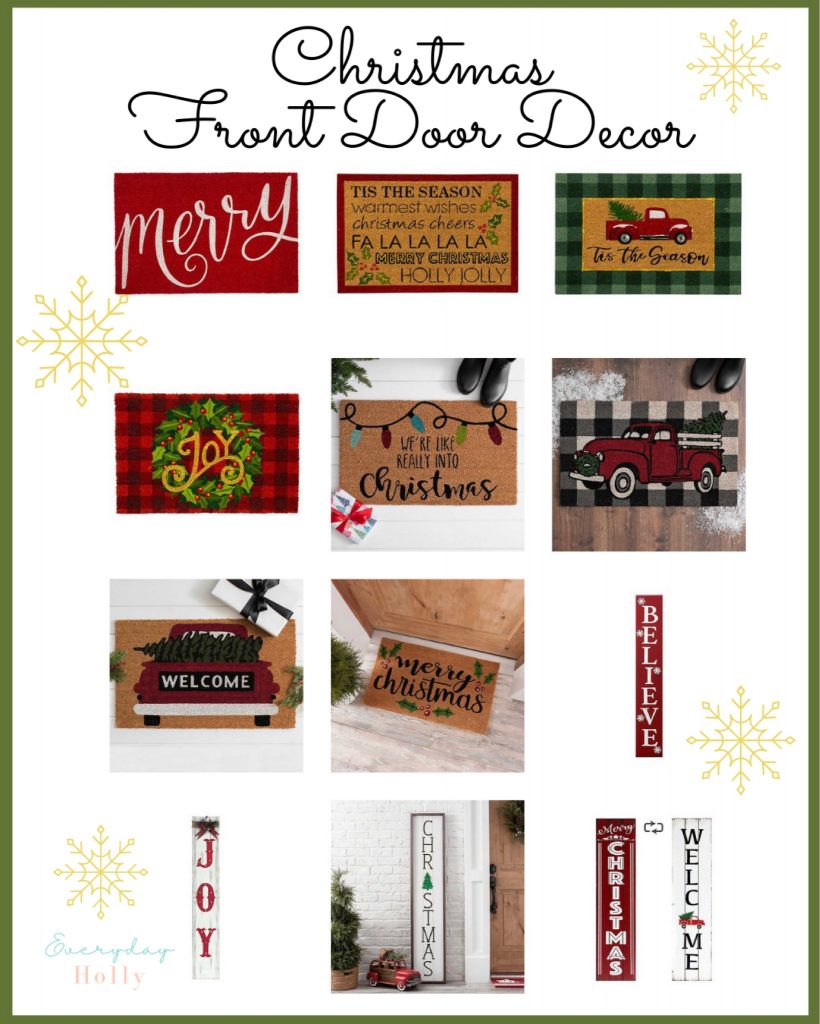 ---
Discount Codes:
Elizabeth Bae Boutique – Save 20% code EVERYDAYHOLLY. Free shipping on $75.
SparklBands – Save 10% Code EVERYDAYHOLLY. Free shipping on all US orders.
Baubles and Bits – Save 10% Code HOLLY10. Free shipping over $30.
EyeBobs – First time buyers save 10% code Everydayholly10
Designer Therapy Boutique – Save 10% code DT10HOLLY
Tova Malibu – Save 10% Code HOLLY10
Peach – Save $10 on your first order code PEACH10
Safe & Fair – Save 10% code EVERYDAYHOLLY. Free shipping over $35.
FabFitFun – Save $10 on your first box with this link.
Grove Collaborative – Receive free gifts and free shipping with this link.
Marigold Bars – save 10% code EVERYDAYHOLLY
Liquid IV – save 25% code everyday.holly
Initially Obsessed – Save 10% code HOLLY
Teami Tea – Save 20% on $40 code HOLLY20 ** INCREASED TO 30% off $40 thru 11/24 code HOLLY30
Babe Lash – Save 20% code EVERYDAYHOLLY
Beakey Blender – Save 10% code HOLLY20GO
Seint – shop my website
Ava Jane Wraps – save 20% code Everyday