What to Wear to the Office | Business Casual + Professional
As temperatures are cooling and kids are back in school, it's time to get fall workwear all sorted! I know many of you are looking for a fall wardrobe refresh and I've got you covered. Workwear can range from jeans and a blouse to slacks and a blazer. No matter how formal or casual your workspace is, I have compiled some of my favorite fall items for your office space.
** This post contains affiliate links, however, all thoughts and opinions are my own. Thank you so much for using my links. It doesn't cost you anymore when you use my links.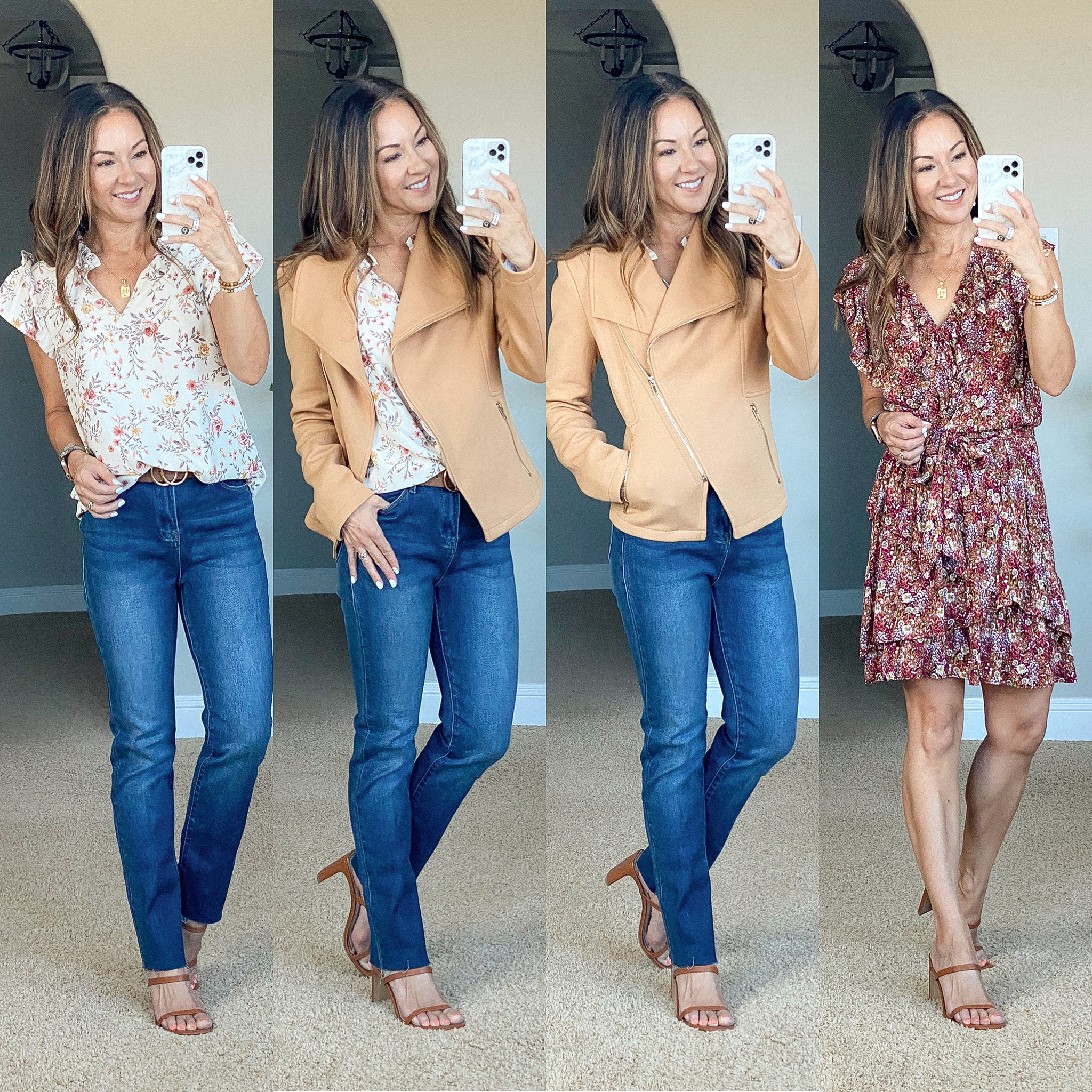 Floral Blouse | Jeans | Belt | Jacket | Floral Dress | Heels | Necklace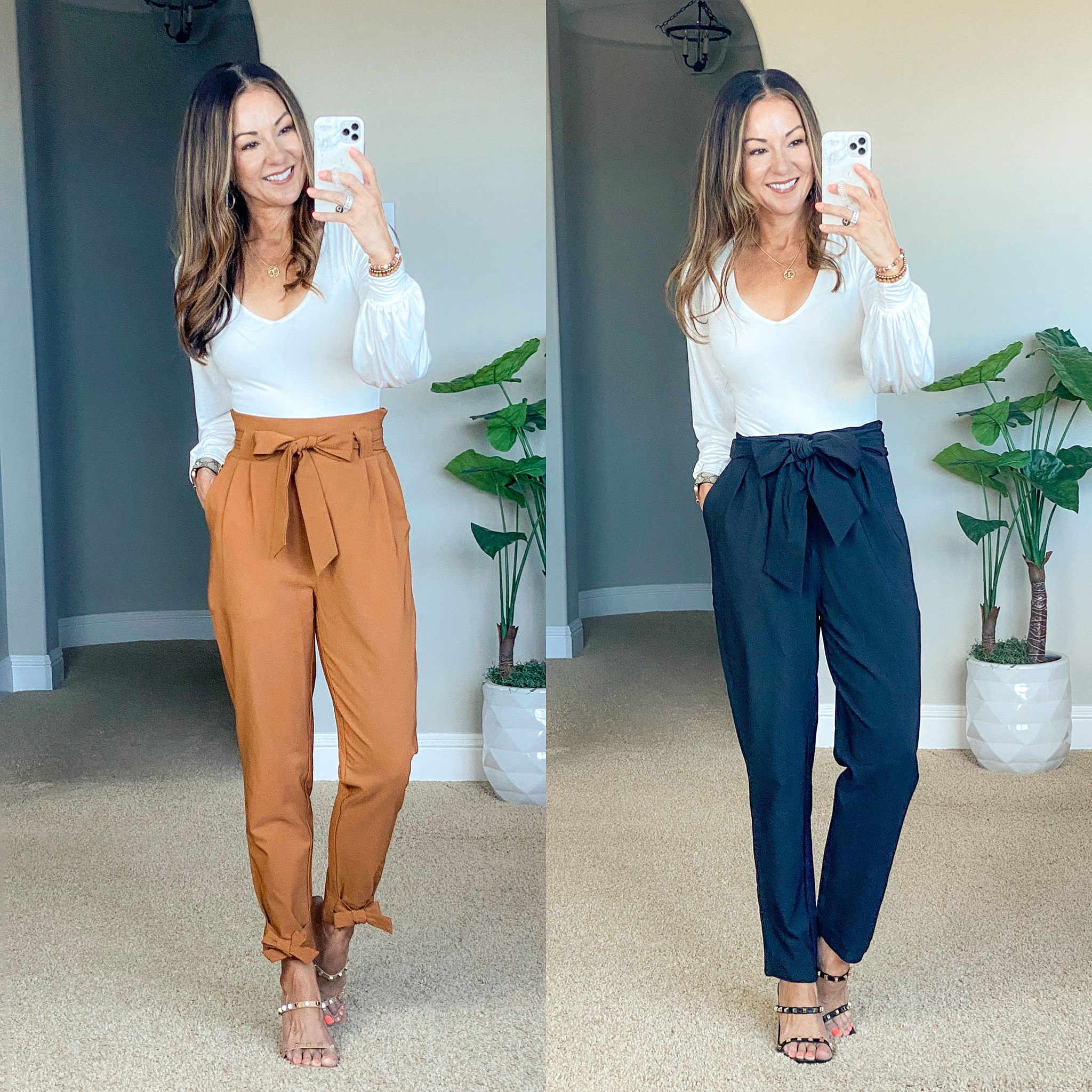 Top | Orange Slacks | Navy Slacks | Nude Studded Heels | Black Studded Heels | Similar Necklace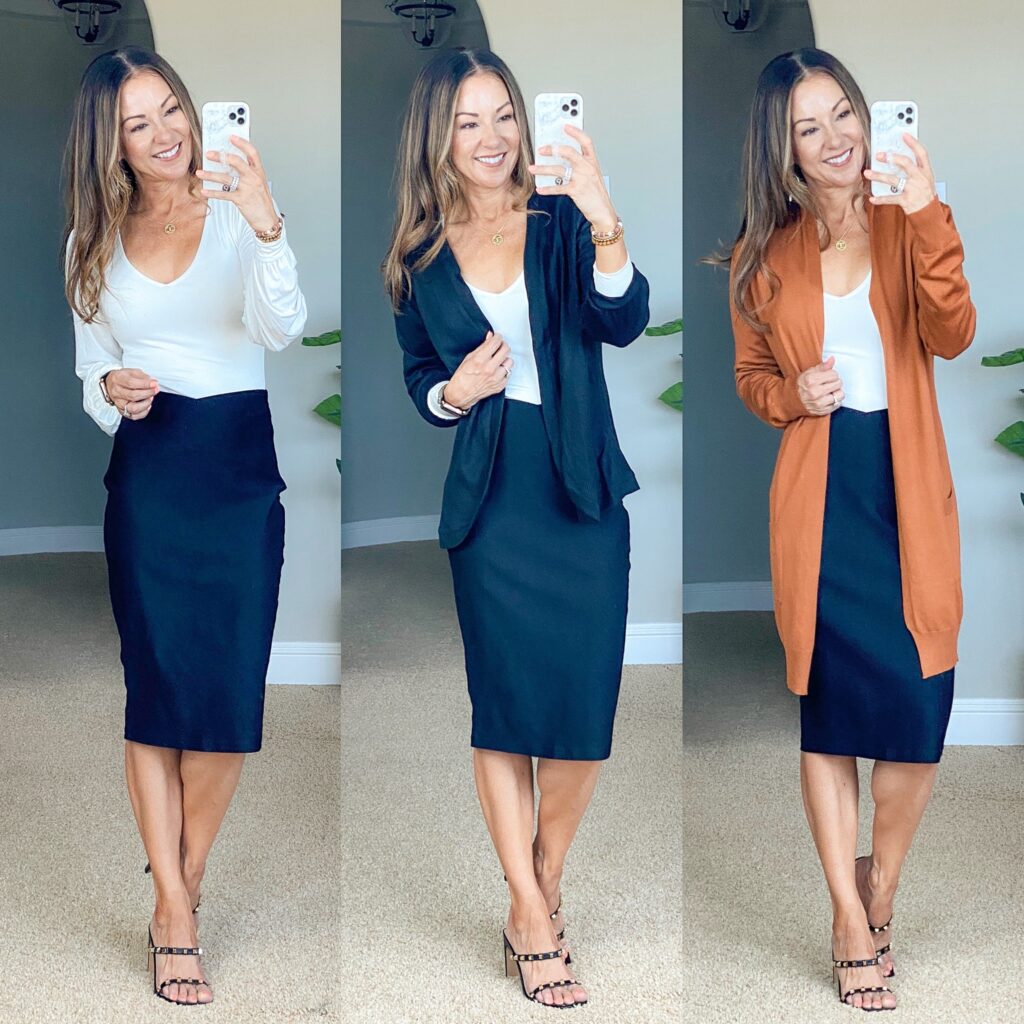 Long Sleeve bodysuit xs (save 20% code EVERYDAYHOLLY20) | Pencil Skirt small | Heels TTS | Waffle knit cardigan small | Open front long cardigan small
Workwear Blazers
A blazer is an absolute staple to incorporate into your wardrobe both at work and in everyday fashion. I have loved the quality of the Gibsonlook Blazers and I'm really into the color waves they offer for their jackets. I also have some of my go-to Amazon blazers in several different colors.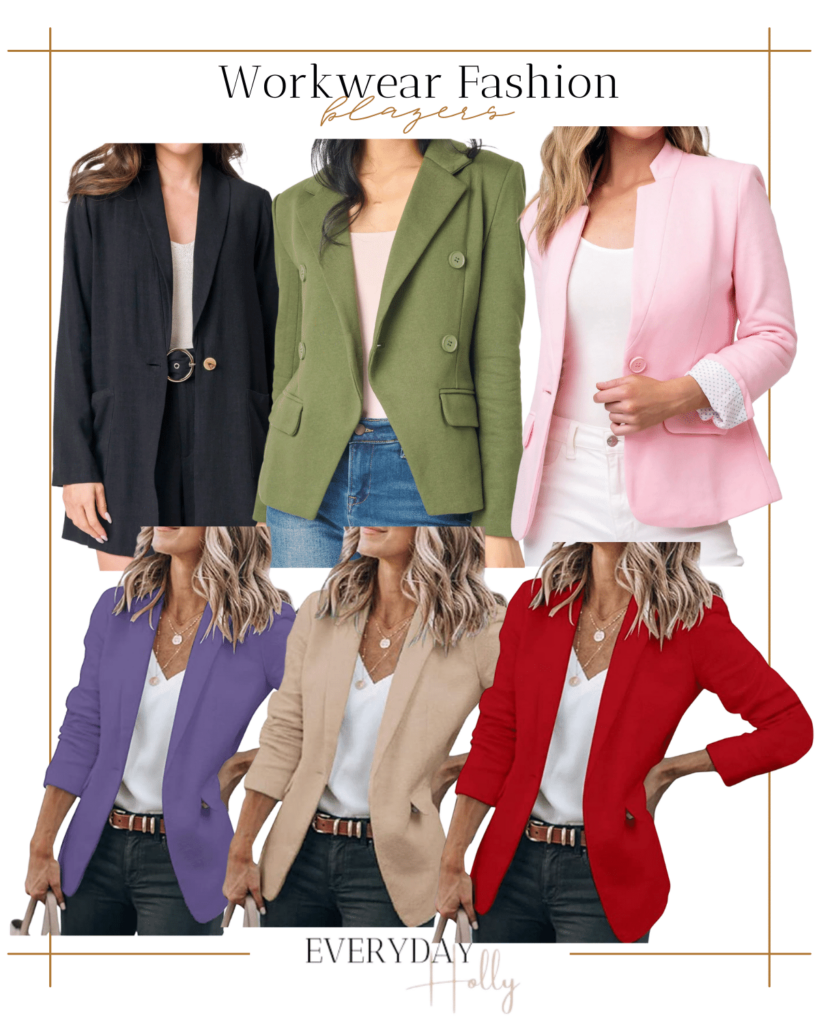 One Button Blazer | Green Blazer | Pink Blazer | Purple Blazer | Latte Blazer | Red Blazer

Other Workwear Favorites
Here are some of my petite-friendly office clothing at an affordable price. Amazon has lots of staples and pieces to build and grow your fall workwear wardrobe. I love to style some of their dresses with a cardigan or blazer!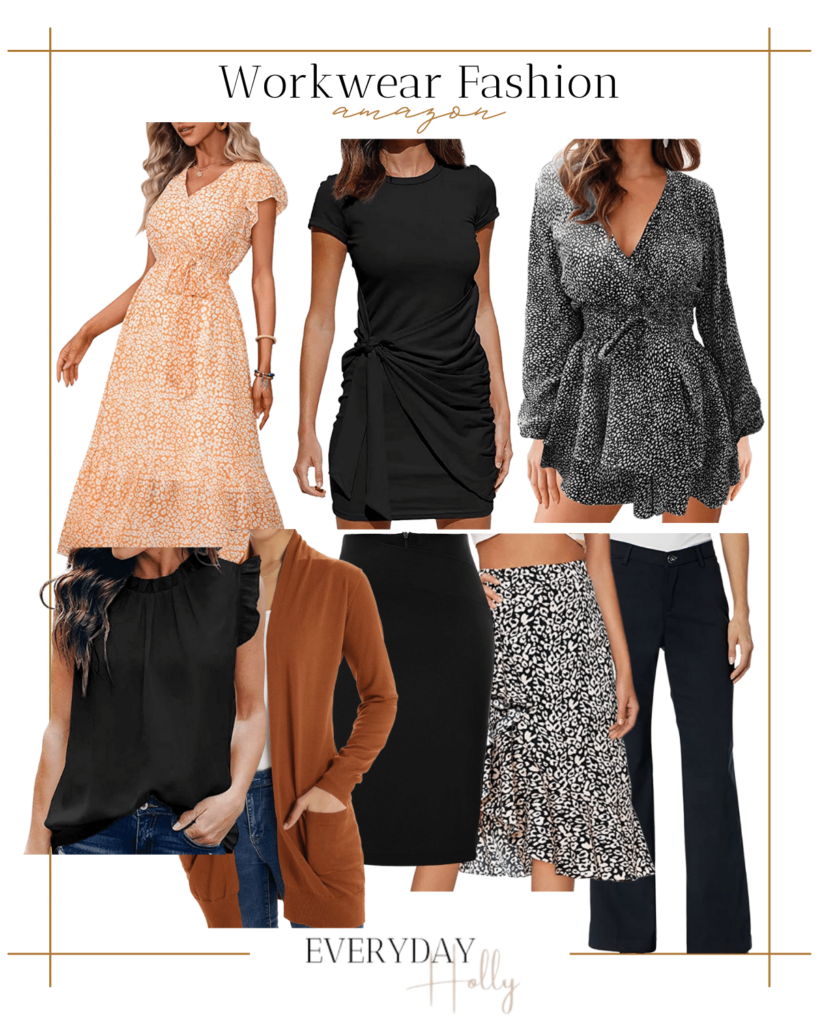 Floral Dress | Black Wrap Dress | Polka Dot Dress
Black Blouse | Orange Cardigan | Pencil Skirt | Leopard Skirt | Black Trousers

Office Footwear
I know office footwear can vary from workplace to workplace, but here are some of my favorites from heels to flats! I have been LOVING mules this season and how easy they are to style with a dress, slacks, jeans, or a skirt. I can't wait for the weather to get a bit colder so I can break out the boots for my outfits!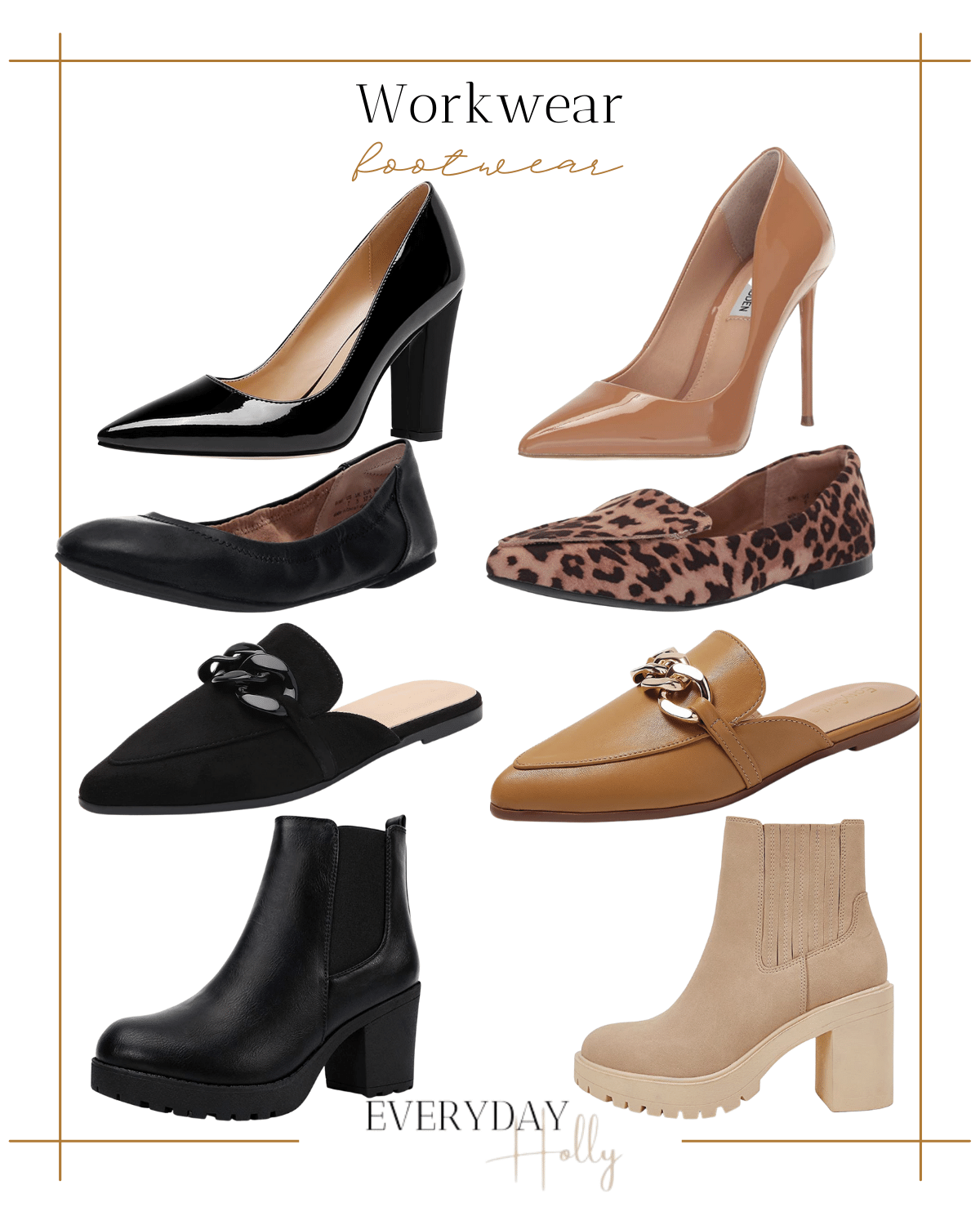 Black Heels | Pumps | Black Flats | Cheetah Flats | Black Mules | Nude Mules | Black Boots | Nude Boots

Office Bags + Totes
As kids are getting their new backpacks for their school year, it's time for us to upgrade our bags as well. I love the versatility of a laptop tote and the charger backpacks. Not only can you use them for workwear, but even a day trip or a vacation for travel.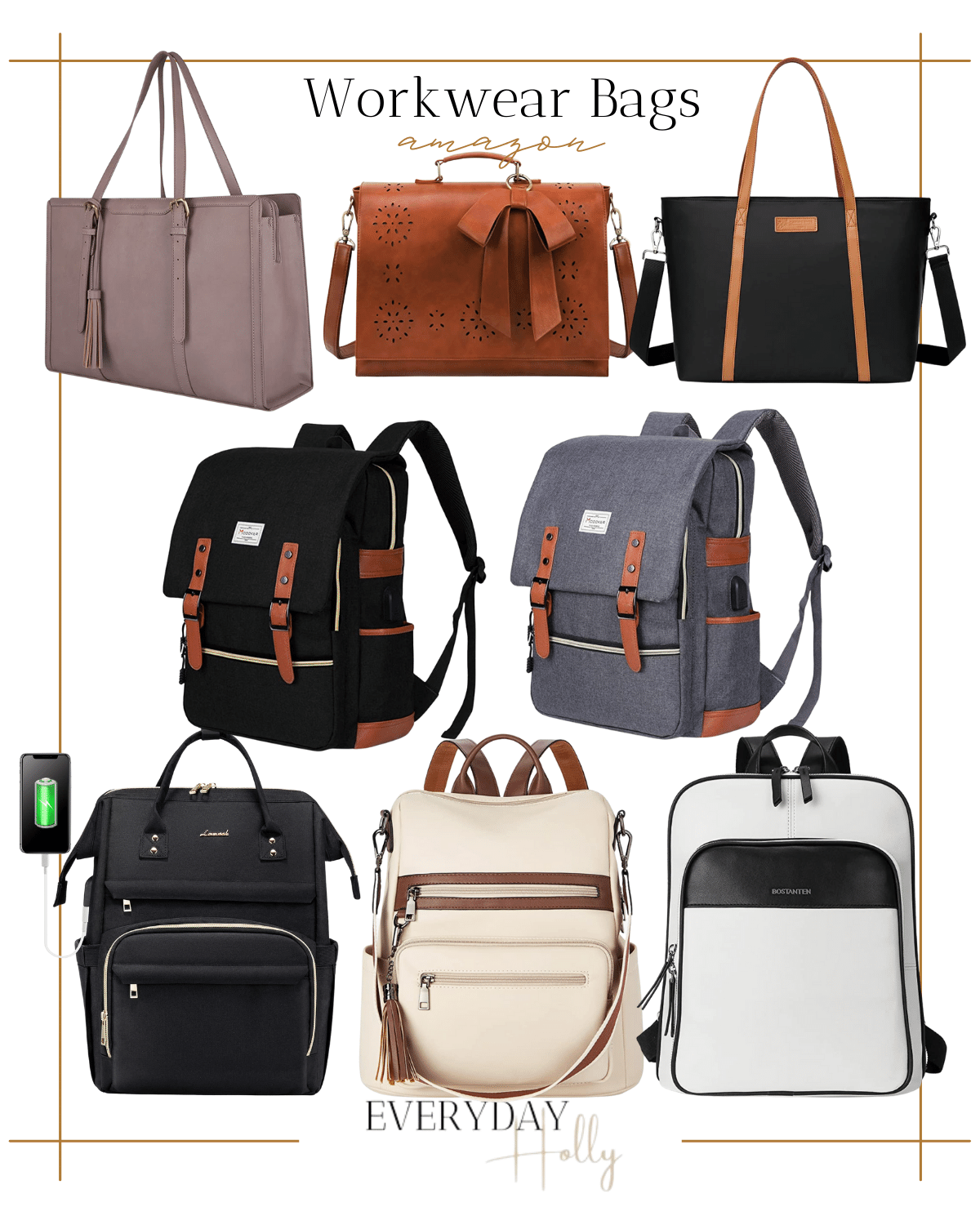 Purple Tote | Leather Tote | Black Tote | Black Backpack | Grey Backpack
Black Charger Backpack | Cream Backpack | Black + White Backpack

Office Supplies | Organization + Decor
I know office supplies and decorating your office space may not be the most glamorous in the world, but having a space and tools you like using is crucial to productivity. I wrapped up some of my Amazon must-haves that help me get through the work day.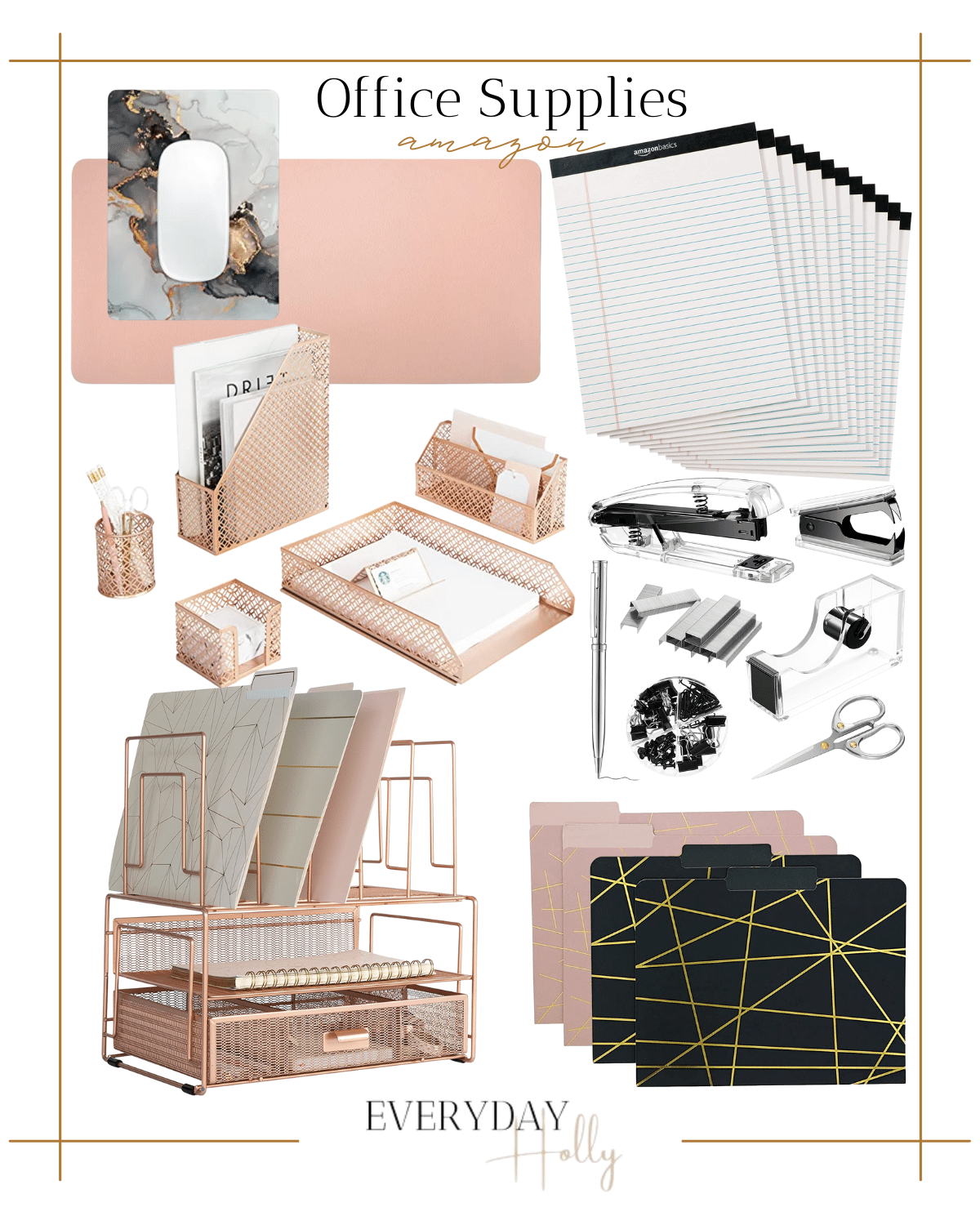 Mouse Pad | Keyboard Pad | Legal Pads | Desk Organizer
Clear Office Supplies | Folder Organizer | Folders