Vacation Resort Wear with Amazon
The sun is starting to shine in sunny California & spring break is just weeks away! So, it's time for a vacation resort wear tryon to amp up your vacation style!
*This post is not sponsored in any way and all thoughts and opinion are my own. My post does contain affiliate links which do not cost you more to use. Thank you for using them as it allows me to continue to share what I love.
If you recall from last year, Amazon sold out of spring/summer pieces quickly, so this is a great time to shop for spring and summer. This way you know you can get what you want before it's sold out.
Everything I am sharing are winners, of course! I never share pieces that are fails, which there a lot of, trust me on this!
If you are heading to a beach vacation, make sure to check out my Beach Vacation Essentials blog post.
For reference: I am 5'1″ and 106lbs. I am wearing the smallest size available in all clothing and a size 7 in shoes.
---
The Looks
Coverup
This coverup and these pool shoes are a must! The coverup comes in a ton colors & pattern. The bottom portion is sheer and beautiful! These shoes are perfect for the pool or beach and come in a ton of colors. Both run tts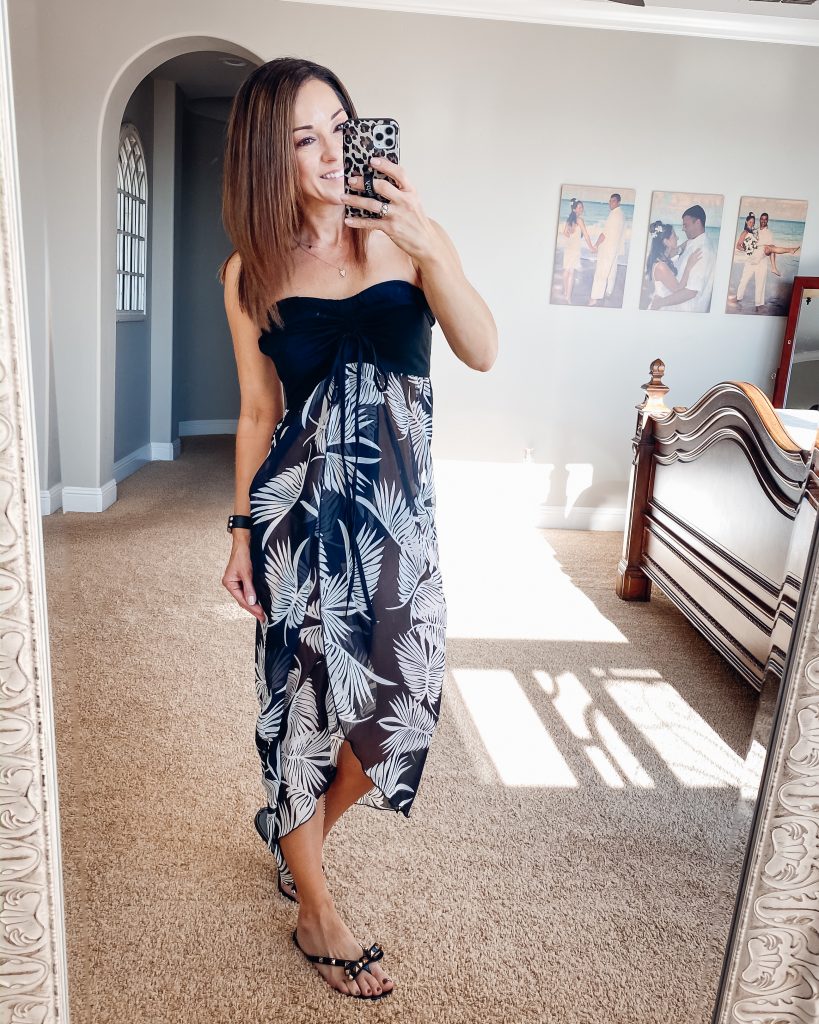 Coverup with Two Piece
This kimono is perfect for spring and summer with shorts or as a cover up. The fringe detail and crochet back is beautiful! This high-waisted two-piece swimsuit sold out so fast last year and I was so happy that it came back in stock for this summer! It's so cute with the pom-pom details.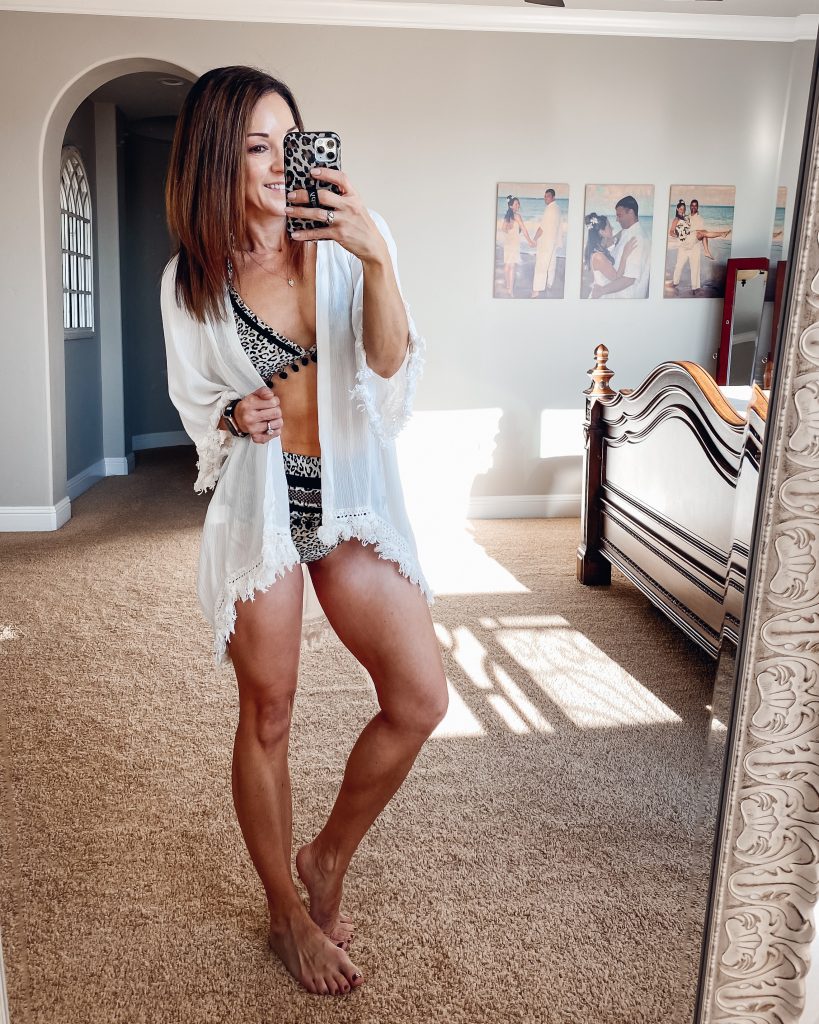 Romper
This romper is so darn cute and perfect for summer and vacation. It comes in several color options and solids. It runs on the smaller side so size up one.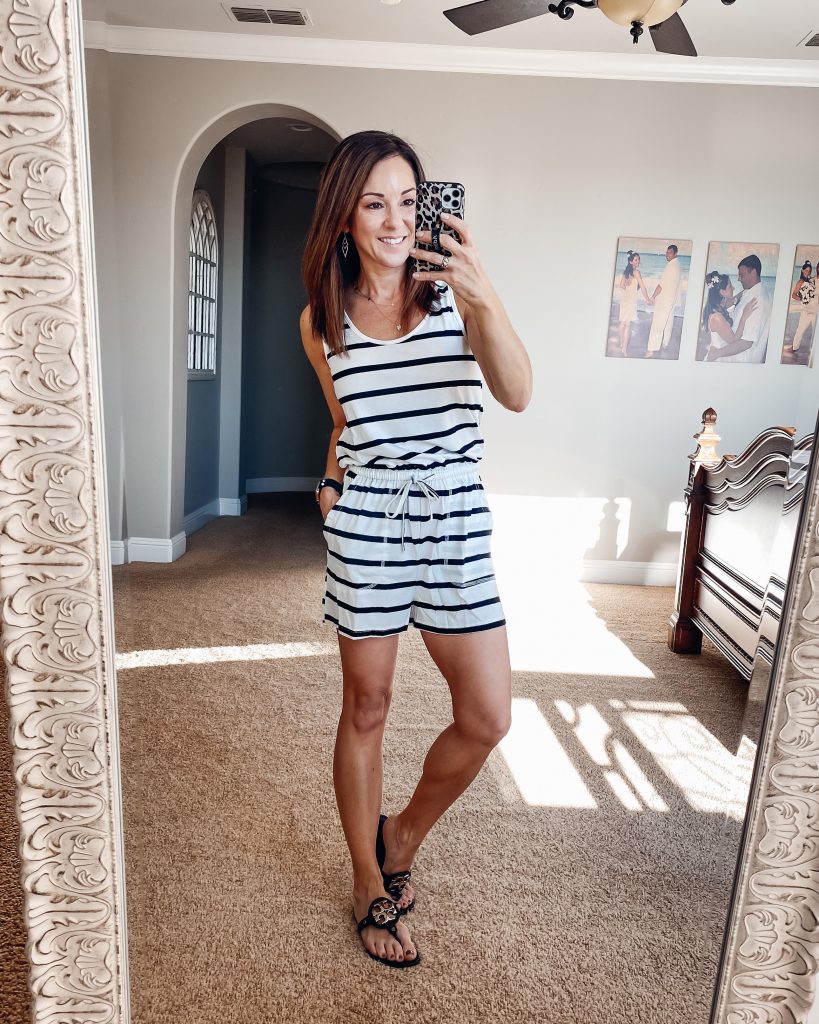 Romper | Tory Burch Sandals | Lookalike Sandals from Amazon
One-piece swimsuit/bodysuit + wrap skirt
I LOVE it so much that I had to share again and this time I found the cutest wrap to wear with it and it's swimsuit material – you can wear right into the water – great for those days when you want extra coverage. It comes in a several different patterns and solids.
Swimsuit | wrap skirt | sandals
One-piece swimsuit/bodysuit + wrap skirt
I wasn't lying when I said I love this one-piece! I love it so much that I bought it in white! It's so cute as a bodysuit. Here it is with the same wrap skirt in a different pattern. This one is perfect if you are heading to a tropical location or you are going to a luau bbq this summer.
Swimsuit | Wrap skirt | Sandals
Casual everyday spring/summer/vacation outfit
Here's that same swimsuit and kimono with a super cute hat, which comes a gazillion colors, that is adjustable and perfect for shielding your face from then sun!
I paired it with my favorite bag that I used all last summer and these cute espadrille wedges that are only $25! They come in a ton of colors.
The one and only item in this try on haul that is not from Amazon is are my shorts. The are from Target and they are so good!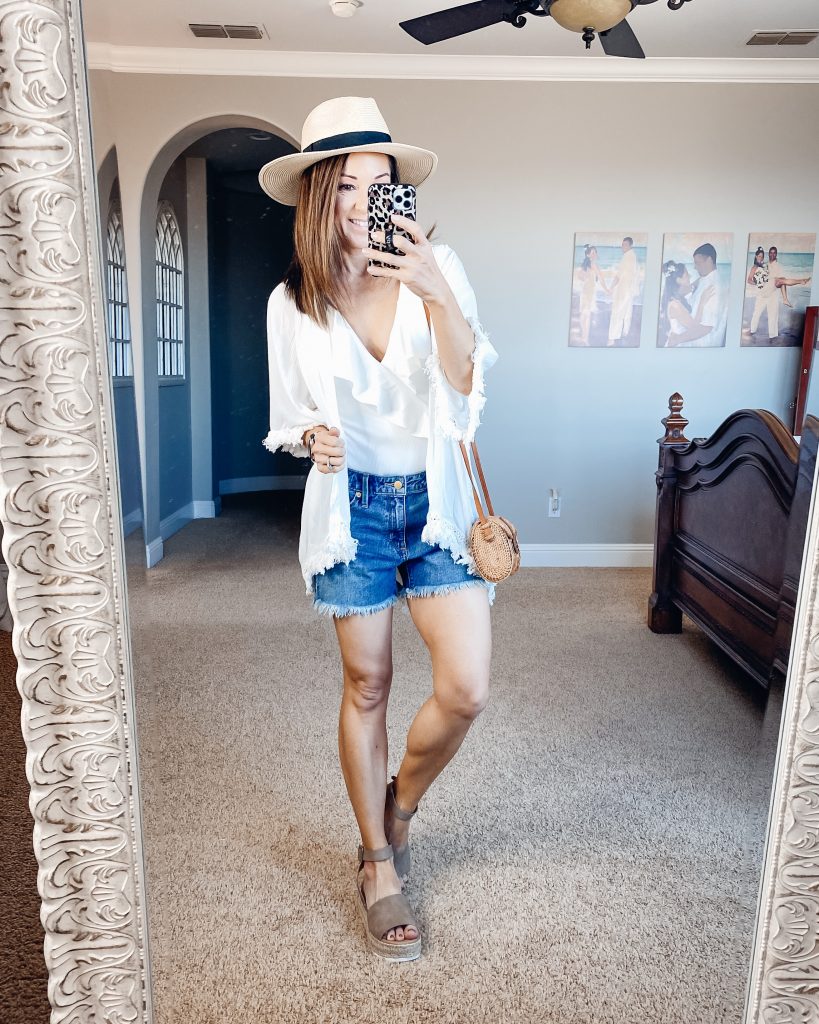 Swimsuit | Similar Shorts | Hat | Kimono |Shoes | bag
Everyday dress/coverup
This last piece is a light-weight easy dress that has pockets! It's perfect for summer all day, everyday or as a coverup.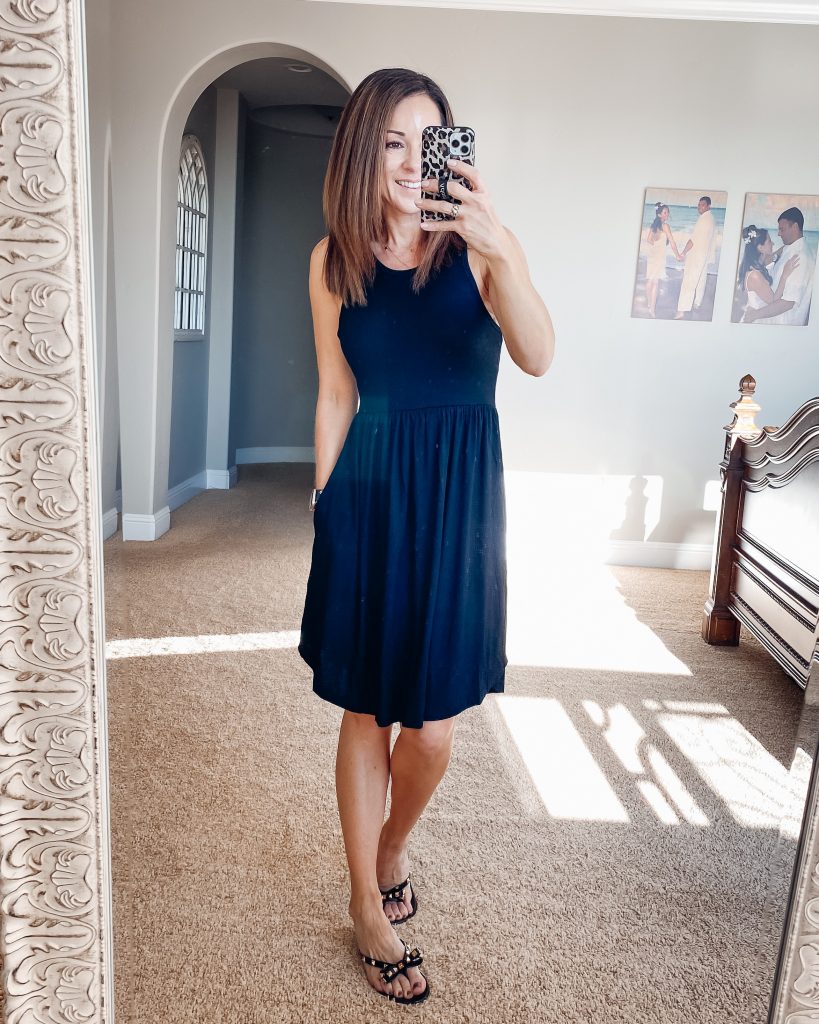 Best Self-tanner
If you are heading on beachy vacation you need a tan fast! This is my tried and true, holy grail self tanner! And, this one is so easy to use and gives you the best color (not orange). So, I linked up my favorite application mitt and it's only $7.99.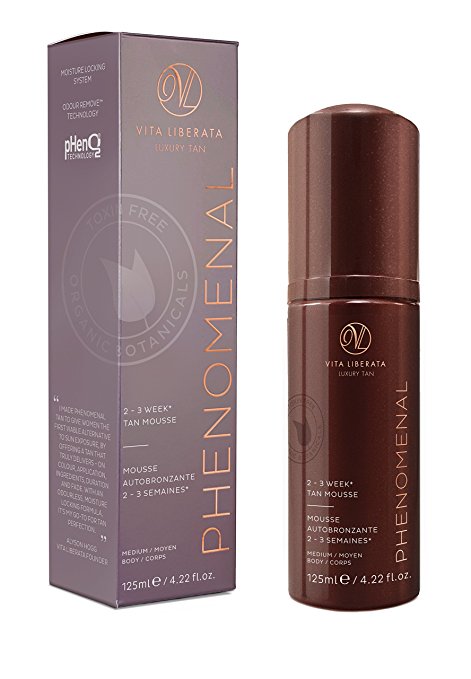 Best Face Sunscreen
Finally, you NEED sunscreen! And, this is by far the best that I have ever tried based on so many factors:
Price
feel/texture/smell
SPF
how it wears under makeup
not greasy/oily
It's the best!

If you would like to see a video try on of these pieces make sure to head to my Instagram page Everyday.Holly and look for my "Amazon Feb" highlight.