Nordstrom Anniversary Sale 2022 Details & All my Favorites from the Sale!
The 2022 Nordstrom Anniversary Sale is almost here!
I'm going to give you the full scoop on the Nsale + all the need-to-know details so you'll be fully prepared to shop the Nordstrom Anniversary Sale strategically and stress-free.
*** I just added what I purchased this year at the end of this post!
**This post contains affiliate links, but all thoughts and opinions are my own. Thank you so much for using my links, it doesn't cost you any more to use my links.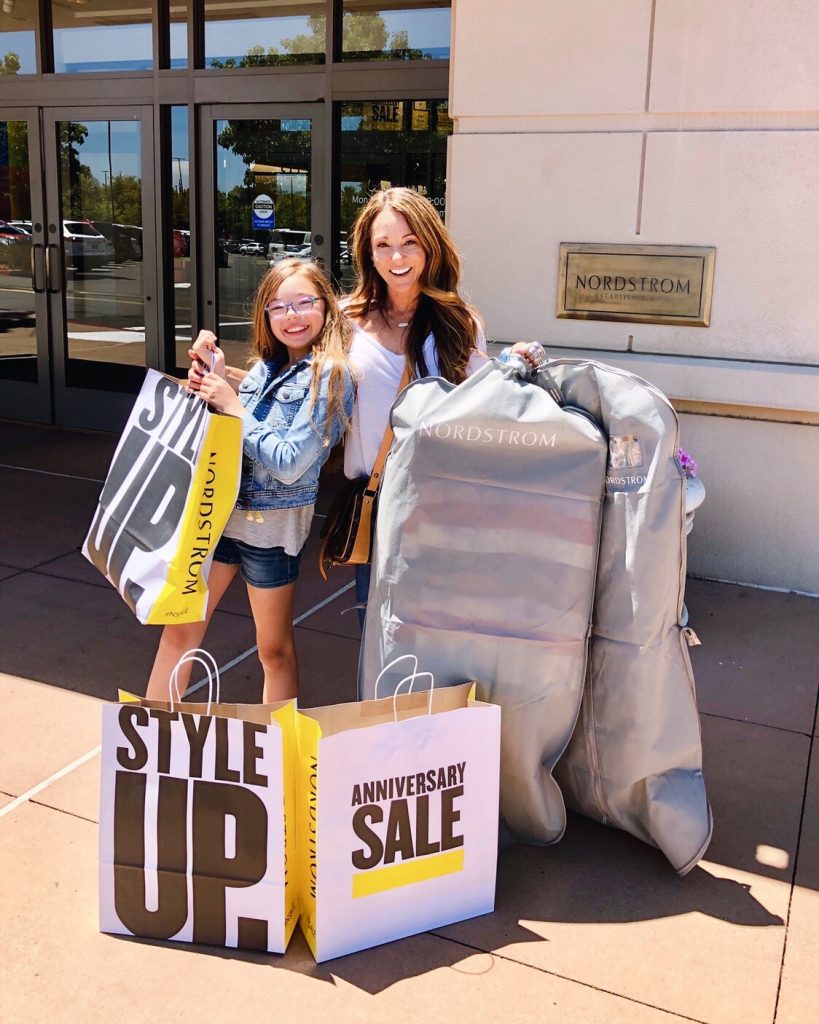 WHAT IS THE NORDSTROM ANNIVERSARY SALE?
It's one of the most highly anticipated sales of the year! It's a fabulous glimpse into the styles that will be trending this fall and you can get them up to 40% OFF! This year there are a lot of pieces that you can wear now as well!
The NSale has amazing deals on beauty products with special beauty sets! It's great time to get started on your Christmas shopping for friends and family!
WHEN IS THE NORDSTROM ANNIVERSARY SALE & WHEN CAN YOU SHOP?
Not sure of your Nordy Club Status? Click here!
I am so excited that everyone gets to preview everything and add items to their wishlist sale starting on June 29th. To shop early with Insider Early Access, you need to have a Nordstrom credit card and you can apply for one here. If you don't have a Nordstrom credit card, you can begin shopping on July 15th.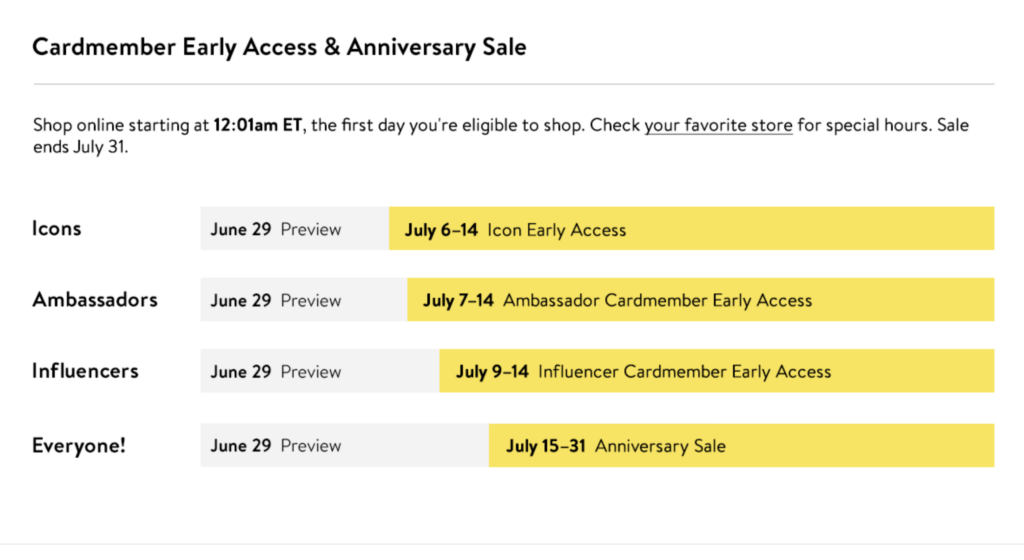 What you need to know…
Prepare
First, it's easy to get overwhelmed with all the choices and might be tempted to buy things you really don't need. So, it's best to make a wish list. Take a look in your closet and see what you need to supplement or update your current pieces. Make a list of friends and family that you would like buy gifts for birthday's or Christmas. Don't forget about things for your home! I love the Nordstrom towels and I get a new set every your two.
Make a wishlist
I have been shopping the Nsale for over 15 years, so I have learned that things go fast! It's best to pre-shop the sale now and add anything that you may want to buy to a wishlist. The night before it's your time to shop, narrow it down to what you are actually going to buy, so that you are ready to add to cart as soon as you can and checkout. The sooner the better! Just remember that it's free shipping & returns! If you are on the fence about something it's better to grab it and try it. If you wait, it might be gone.
Don't worry
If something sells out before you have a chance to buy it, it might come back in stock. Just keep checking back. A lot of people overbuy and purchase multiple sizes to try on and will return the ones that don't fit or work out.
Thank you!
I am often asked if I will receive credit if you use my links and the answer is yes! I make a small commission when you use my links and it allows me to continue to create content for you! For me to receive credit, you need to shop through my link the day you plan to purchase, the cookie window is short, and I won't won't receive credit if you add to your wishlist now and then go straight to your wishlist and check out. You will need to reenter the Nsale through any of these links on this page.
What I am loving from this years sale
These are things that I love from the sale and that I think are a good value. I will also let you know what I plan I purchasing as well share them once I get them in my hands! So, make sure to check back for updates!
1. Beauty
There are so many beauty deals per usual and you can check them all out here!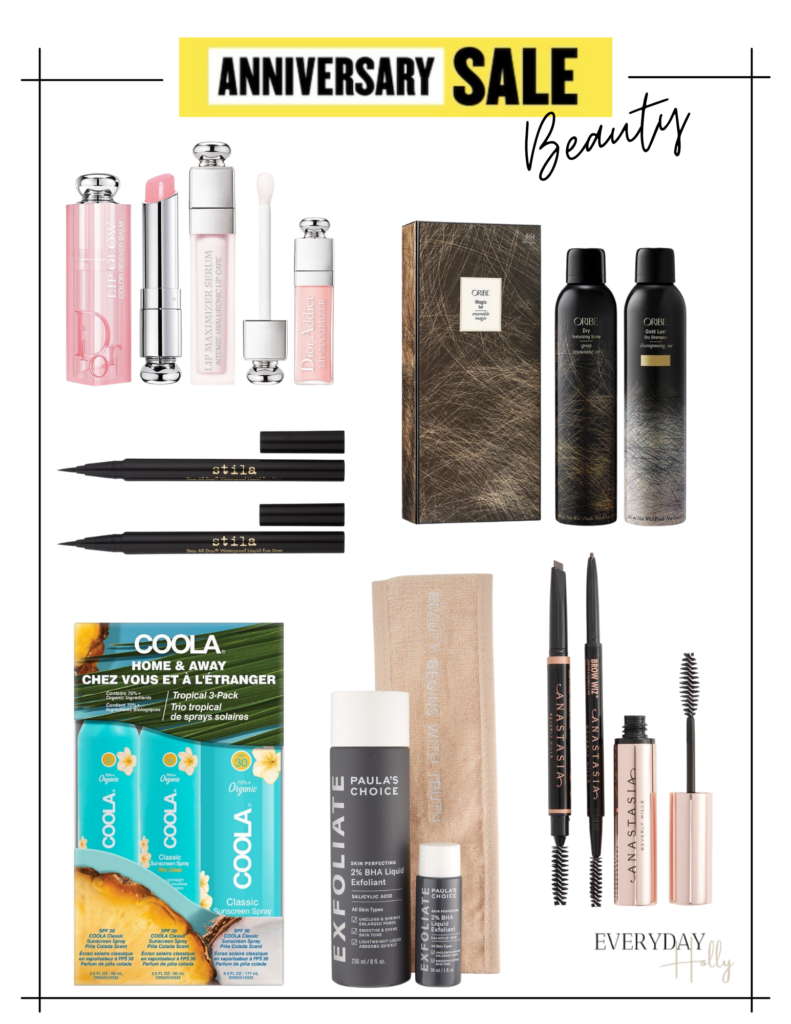 Here are my top picks and I have tried, used, & love all of these with the exception of the Dior lip set which has rave reviews and the color looks perfect for a natural look.
The only time I buy Oribe is during the Nsale, because it's pricey and the Nsale price is amazing on these huge sizes (only $65 reg. $92) ! It's one of my favorite dry shampoos and texturizers and these last me forever!
This Stila waterproof eyeliner is my fave! It gives the perfect point and stays on all day!
The Paula's Choice 2% BHA Liquid Exfoliant is legit! I started using it about a month ago and I have not stopped using it! I love that you get a jumbo size, plus a travel size at an incredible deal (only$46 reg $75)!
Brow Wiz is by far the best the for brows if you love Anastasia BH, now is the time to get it($39 reg $68)!
Coola Sunscreen in Pina Colada smells so good!
2. Beauty tools
Here are my top picks from the sale!!!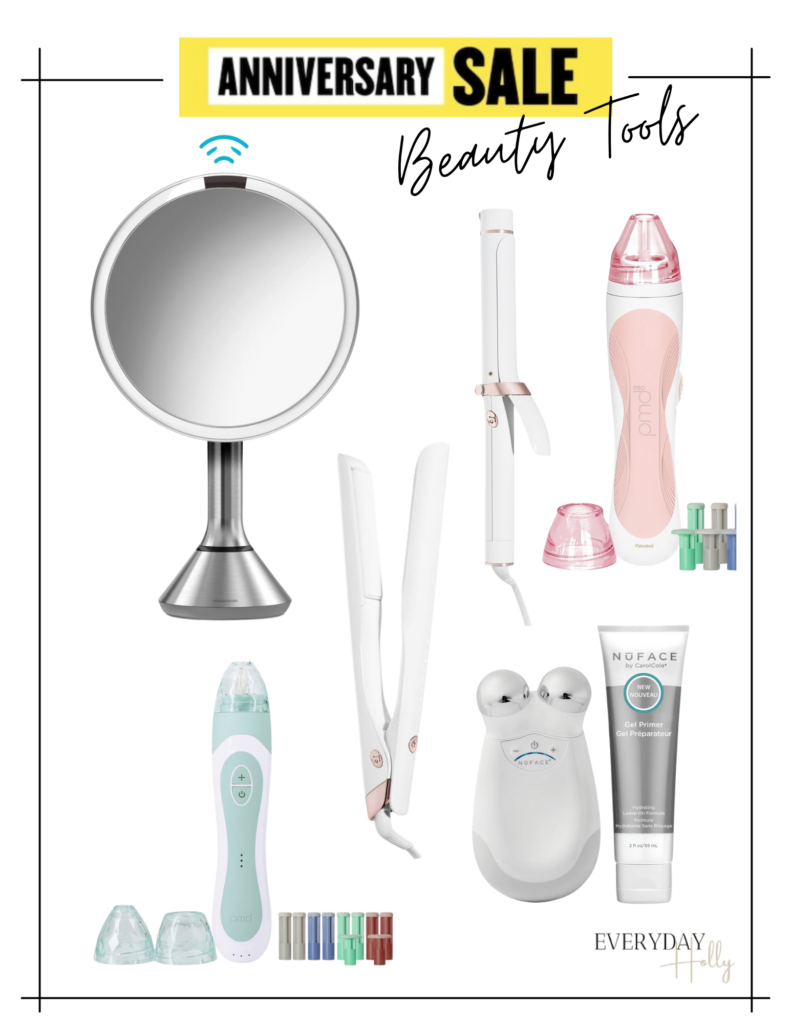 If you are to buy one thing from the sale, I recommend it be the Simple Human Mirror. There was so much hype with this mirror! So, I had to see what all the hype was about and I figured it I didn't love it, I could return it. I LOVE it and I can't live without it! I would not be able to put on my makeup with out this mirror!
This mirror is worth every penny and at $50 off, now is the time to get it. It magnifies perfectly for makeup application. If you are someone that needs glasses or readers you need this mirror! You don't even have to touch it! It lights up the perfect amount of lighting as you move close to it. It's a must have in my opinion if you need help seeing while applying makeup. Heads up – This mirror will sell out, so be quick!
Now for the other tools… I own all of these with the exception of the Nuface Facial Toning Kit. It's been on my list forever! I have heard great things about it. It's such good deal ($199 reg $339).
I own the PMD Microderm Elite Pro Exfoliation Device and I love it! It works! The less expensive version PMD Pro is also on sale as well. This is a great tool to use when you can get into your esthetician for a microderm treatment or in-between treatments.
I love T3 Micro! It's the only stying tool brand that I use. I think you can find the straighter on a better deal at Costco, but I haven't seen the curling iron on sale there before.
3. Accessories
Here are my top picks from accessories!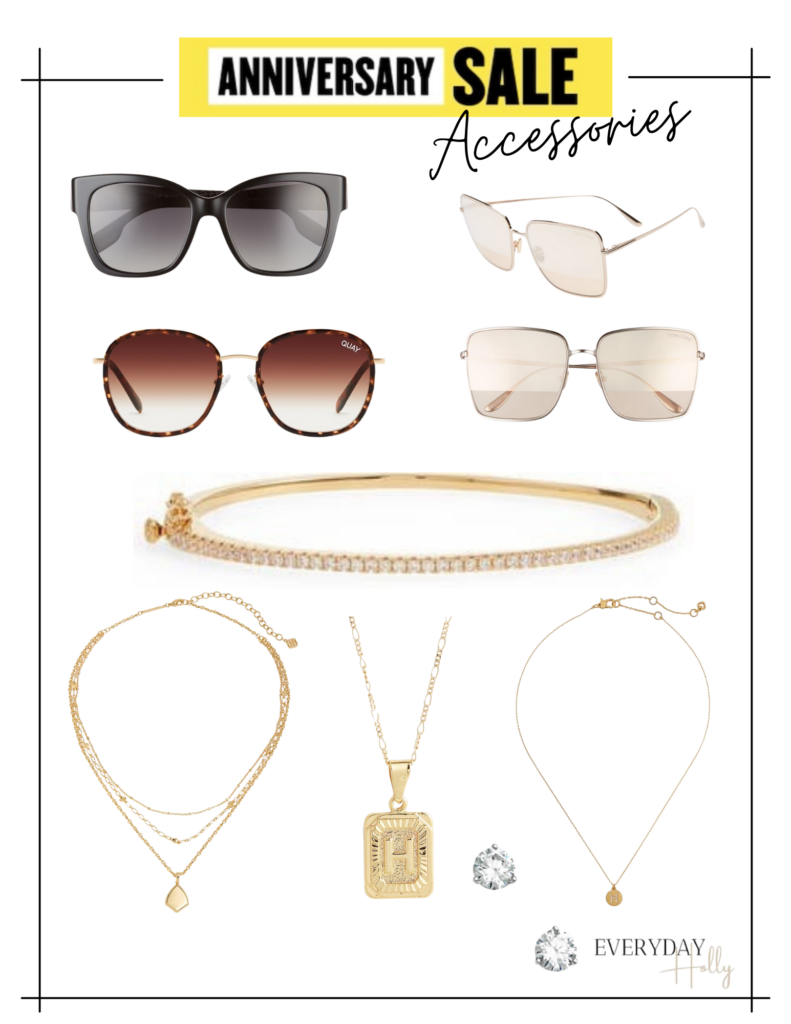 I own the initial pendant necklace (I purchased it at last years NSale) and I love it! The gold is gorgeous & would make an amazing gift!
You can never go wrong with Kendra Scott and I thought this layered necklace was gorgeous!
It's also a great time buy sunnies if you need them! The NSale has amazing deals on sunglasses every year!
4. Loungewear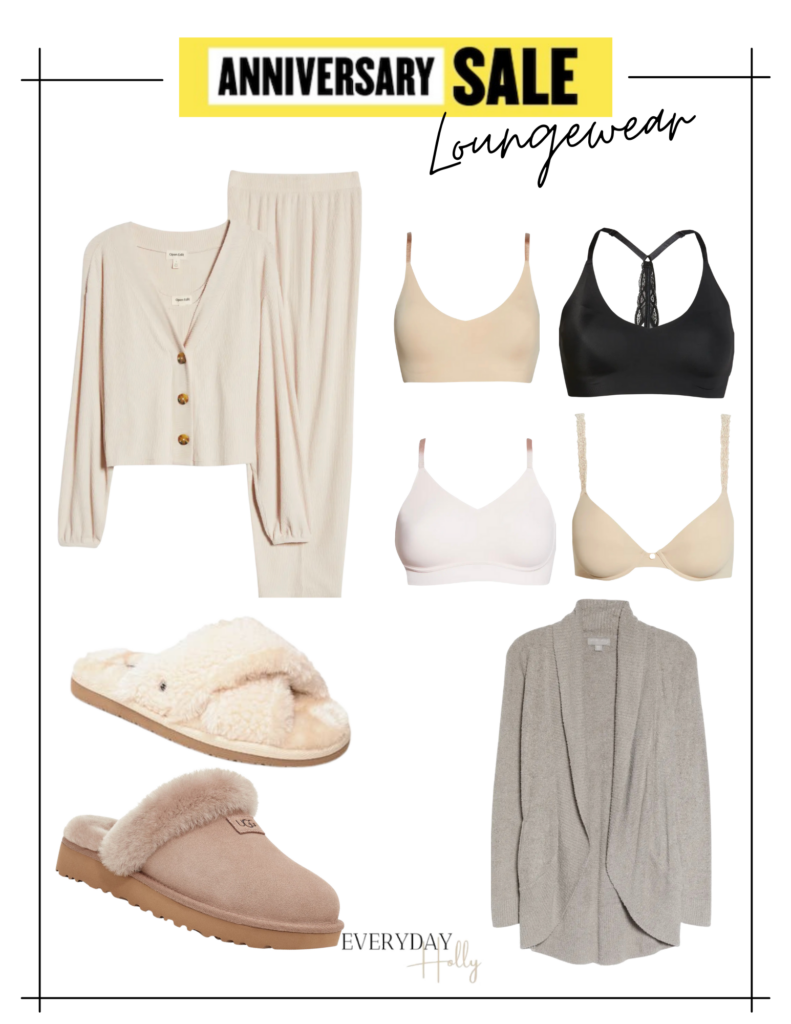 I am thrilled to see that my favorite bra ever back on sale again this year! I get a new one every year! It's my absolute favorite bra!
I have heard amazing things about True & Co bra's so I thought I would give one or two a try! I love the look of the racerback bra!
You can never go wrong with Ugg slippers for yourself or as a gift!
5. Activewear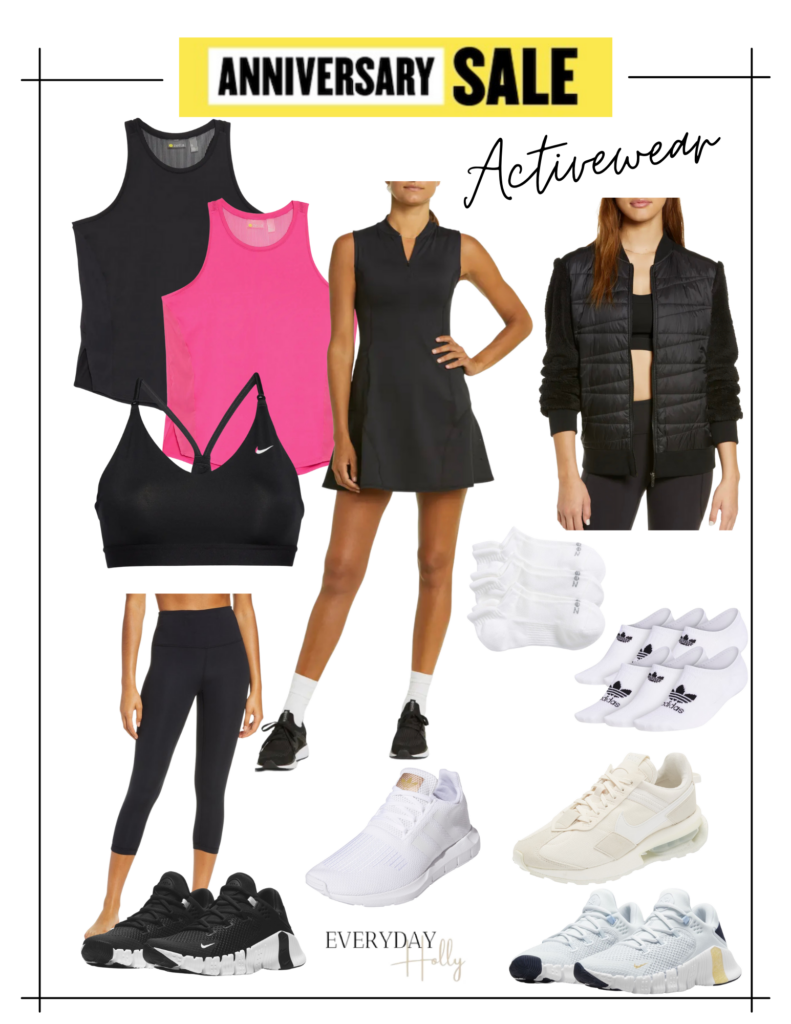 The Nsale is a great time to buy a new pair of sneakers! You won't find a better price on the upcoming seasons new sneakers! I rounded up the ones I have been eyeing.
And, socks! I love these socks by Zella and I get new ones each year from the sale!
6. Tops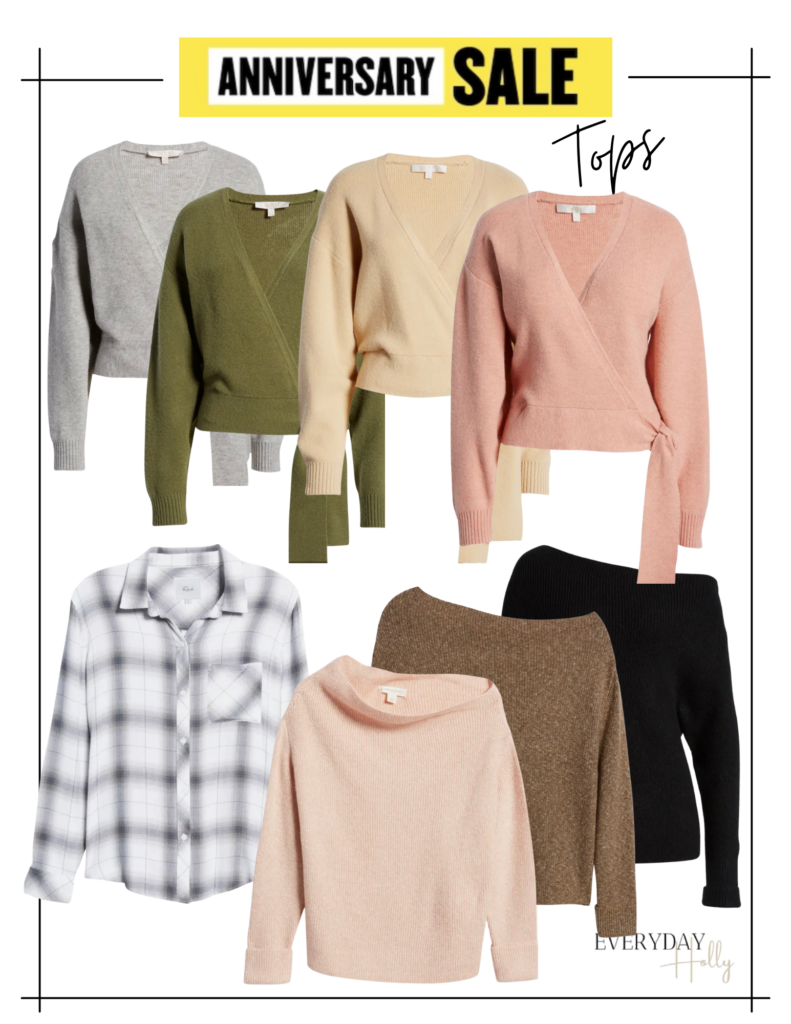 Clearly, I did not find many "must have" tops this year. Most were over-priced or just not my style. These were a few of my faves and I also linked my favorite go-to basic white tee that I get a new of each year. White tee's always need a refresh and you can't beat $11.90! It comes in other colors, too.
7. Jeans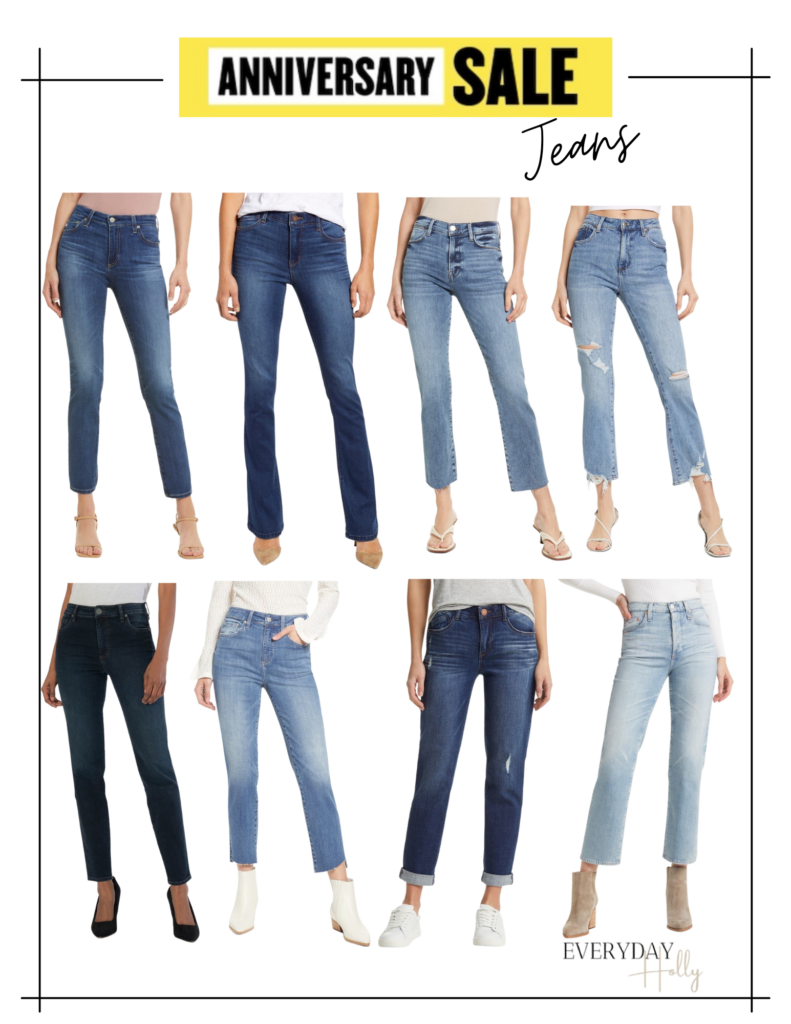 The Nsale is a great time to update your denim! I LOVE Wit & Wisdom jeans! They are so comfy with a hidden elastic waistband and the come in petite, reg & long lengths! Plus, they are affordable!
A lot of other amazing brands have denim on sale, too! Check to see if your favorite brand has any in the sale this here!
8. Outerwear
These are my top picks for outerwear! Blazers are back! There are a lot to choose from!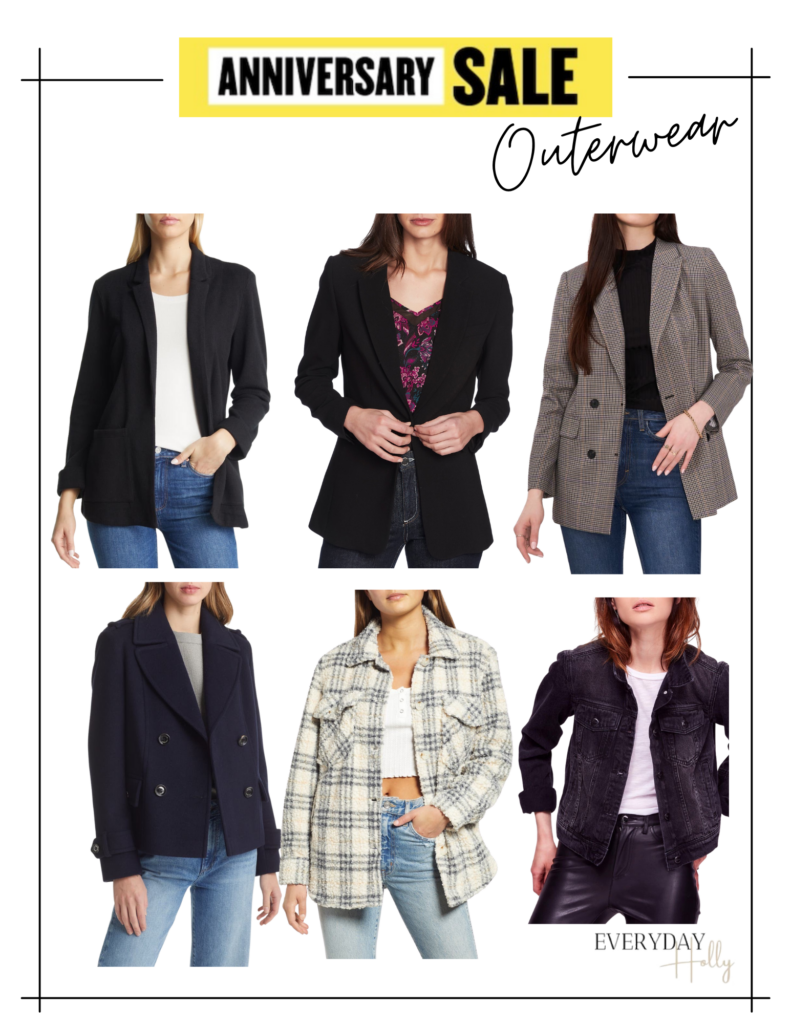 I think I might try this knit blazer. I like that it comes in petite sizes!
9. Shoes
Look at all of these beauties! There are so many shoes to choose from and these are my top picks.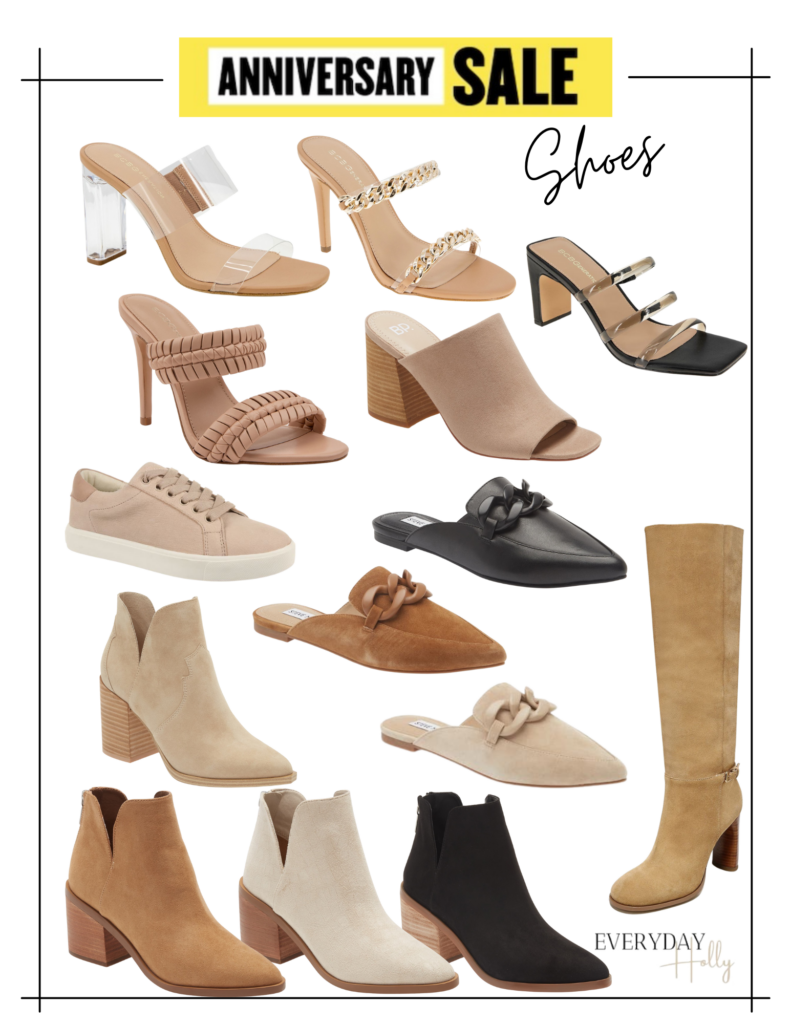 I wore the Steve Madden chain mules that I bought at last years NSale all fall through spring! So, I want to grab this years version. This years version is beautiful with the monochromatic chain!
I also have last years version of these booties and I love them and have them in several colors. I love all the clear strap heels this season!
10. Handbags & luggage
Here are my top pick for handbags!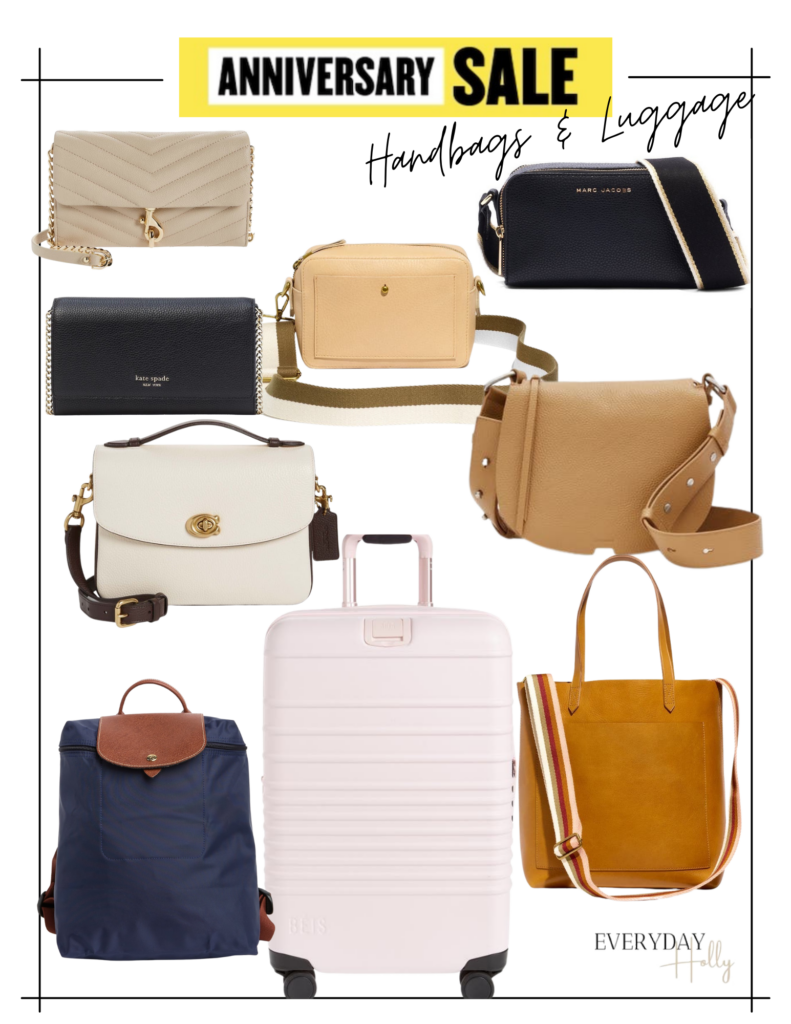 I love my Longchamp mini-backpack that I purchased from last years Nsale, so I am considering getting the larger version. It's lightweight and packable.
If you love Madewell, you might like this camera bag and tote!
If you happen to be needing a carry-on this year, you should take a look at this one. There is a mint color option as well as pink. I purchased a similar carryon two NSale's ago and it's still a fave, so I had to include this one!
11. Home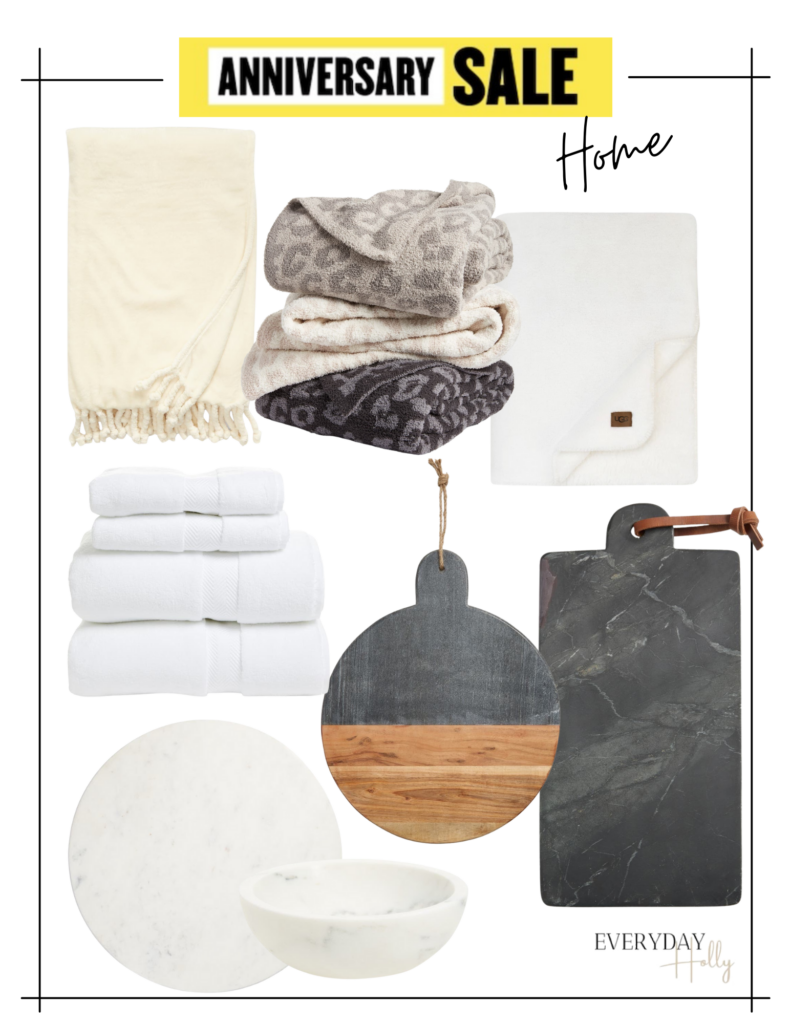 Nordstrom Bath towels are my favorite towels! I first purchased them at the NSale about 10 years ago and I have never felt thicker or softer towels! I have been purchasing them every couple of years ever since! You can purchase them as a set or individually.
These cutting boards are gorgeous! You can display them or use them! And, the marble bowls are beautiful as well as the marble Lazy Susan and cake stand.
12. Gift ideas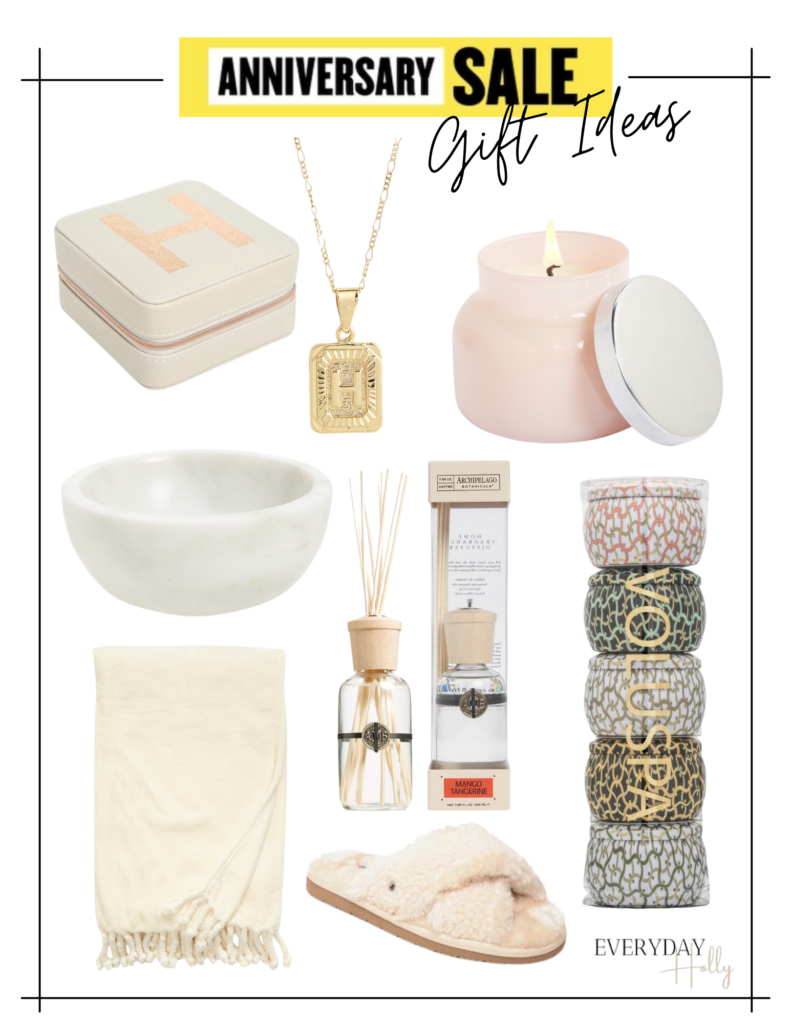 These would all make amazing gifts for friends and family. I purchase this candle set every year and break them up into individual hostest gifts. It's exciting to see that the popular Volcano candle is on sale in both pink and blue!
13. Mens
My husband is a very casual dresser so I kept it simple with this category.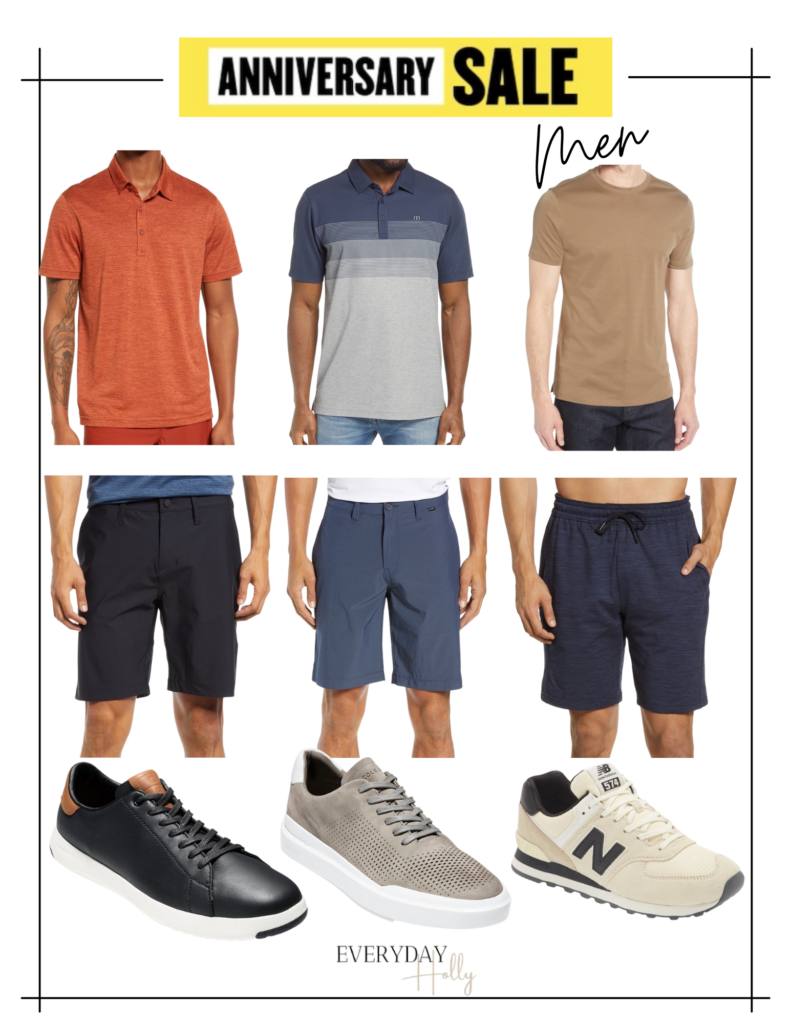 Make sure to check out the mens section! You will see so many other options online for workwear, outerwear, and shoes and you take a peek here.
What I purchased from Nsale 2022
Beauty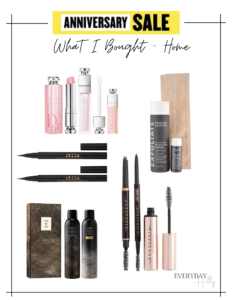 Clothing & Accessories

Shoes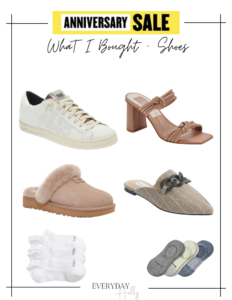 Home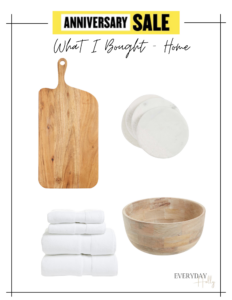 Mens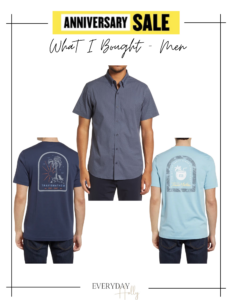 Things I already own and love from previous NSale's

Sooo…. after all that, what are your thoughts? Did you find any must haves?