Nordstrom Anniversary Sale 2018 Details & Catalog Favs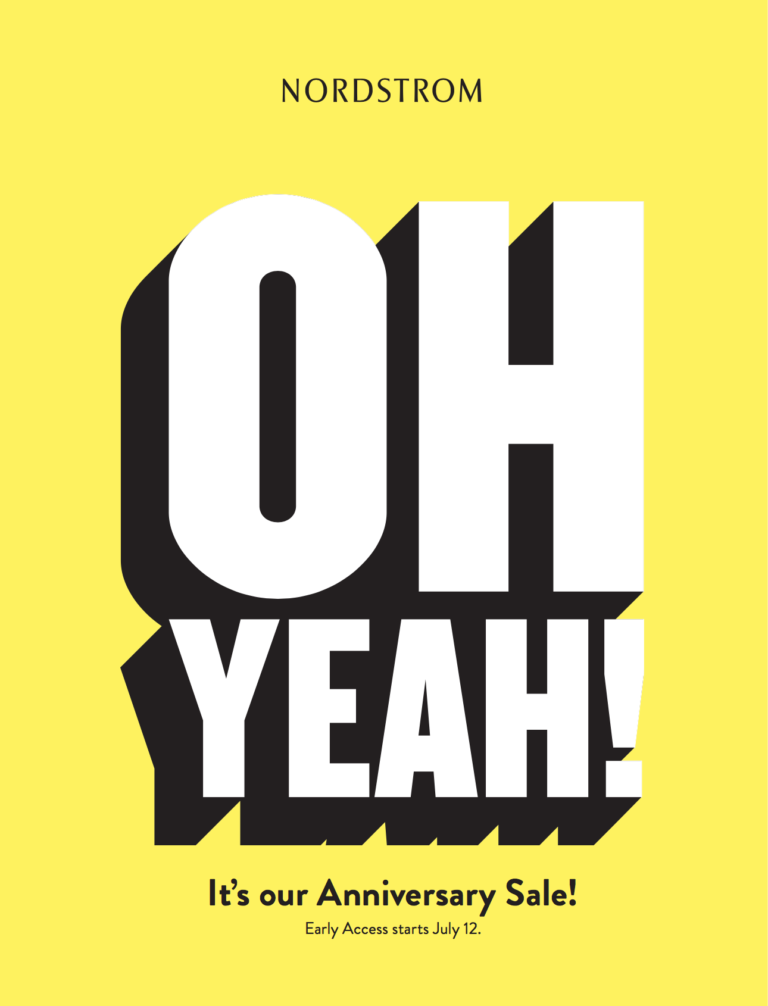 The 2018 Nordstrom Anniversary Sale is almost here!
This is, without a doubt, my favorite sale of the year! I have been shopping the Nordstrom Anniversary Sale for 15 years now, so I like to think that I know what I am talking about. I'm going to give you the full scoop on the Nsale + all the need-to-know details so you'll be fully prepared to shop the Nordstrom Anniversary Sale strategically and stress-free.
WHAT IS THE NORDSTROM ANNIVERSARY SALE?
It's one of the most highly anticipated sales of the year! I know that sounds over-the-top, but trust me, it's not. I look forward to this sale every year and I plan for it! I mark my calendar for this sale like it's a holiday and I always have an appointment for the first day of the sale at 10am. I am so prepared for this sale that it's like a mission! Seriously, how can you not love a sale when all the new items for fall are up to 40% OFF! It's like a dream come true! They have amazing deals on beauty products with special gift set! Estee' Lauder and Lancome have always had a gift with purchase during this event, so it's a fabulous time to stock up or try new products! I even do most ALL of my Christmas shopping during Nordstrom Anniversary Sale because it allows me to purchase more lavish gifts at a super great price + FREE shipping on everything!
The NSale is all about fall and will include items across all departments, which is why it's also a great time to shop for not only for yourself and family, but for Christmas, birthday gifts, hostess gifts, and baby gifts.
WHEN IS THE NORDSTROM ANNIVERSARY SALE?

HOW CAN YOU SHOP THE SALE EARLY?
Early access is KEY to this sale, because things literally fly off the shelves! Items sell out extremely fast. Most items will sell out before public access shopping begins! I will repeat – to ensure you have full access to the sale before things sell out, you need to have early access. To do so, you need to be a Nordstrom cardholder . Cardholders get to shop the sale a FULL WEEK before everyone else, both in store and online. This will give you access to the Nordstrom Anniversary Sale on July 12th, while everyone else won't have access until July 20th. To become a Nordstrom cardholder, sign up HERE.
NOTE: Just because you get the Nordstrom card, it doesn't mean you have to use it to purchase your items. If you're someone who doesn't like to use credit cards, you can just apply for the card and then purchase your items with whatever payment method you choose. You just have to HAVE a card to get the early access.
SHOPPING STRATEGY
Shop the catalog first. Now, there is SO much more that will be a part of the NSale that is not in the catalog. The catalog is really just a tease and to be honest, it's never really a good tease, because I am never really impressed with the catalog. But, there are several things in there that I know I want, so I start making my list and I include those items. Then, I prepare myself for a fun day of shopping the sales at the store!
WHAT YOU CAN EXPECT FROM ME
FOR THE NSALE?
I will be sharing everything that I love and buy from the Nordstrom Anniversary Sale . Once the sale goes live, I will start curating and sharing the my favorite and best deals! I will be sharing all the best finds from all departments throughout the sale. I will be doing try-on sessions for you as well! I'll be sharing pictures of the items I purchase; the things I liked and the things that I'll be returning.
SNEAK PEEK OF MY CATALOG FAVS!
There are just a few of my favorites. I will be posting direct links to these favs and everything from the sale once they are available.
You can see the Nordstrom Anniversary Sale 2018 Catalog

HERE.