Everyday Holly Blog Weekly Roundup – April Week 2
Well, check this out! I am on a roll with two of these weekly roundups! I call that a win!
As you know, I am not the best at blog posts. But, I am trying! It's crazy how life busy is and it never seams to slow down! I am so thank you y'all are so patient with me and that you stick around! Thank you so much!!!
Let's get started!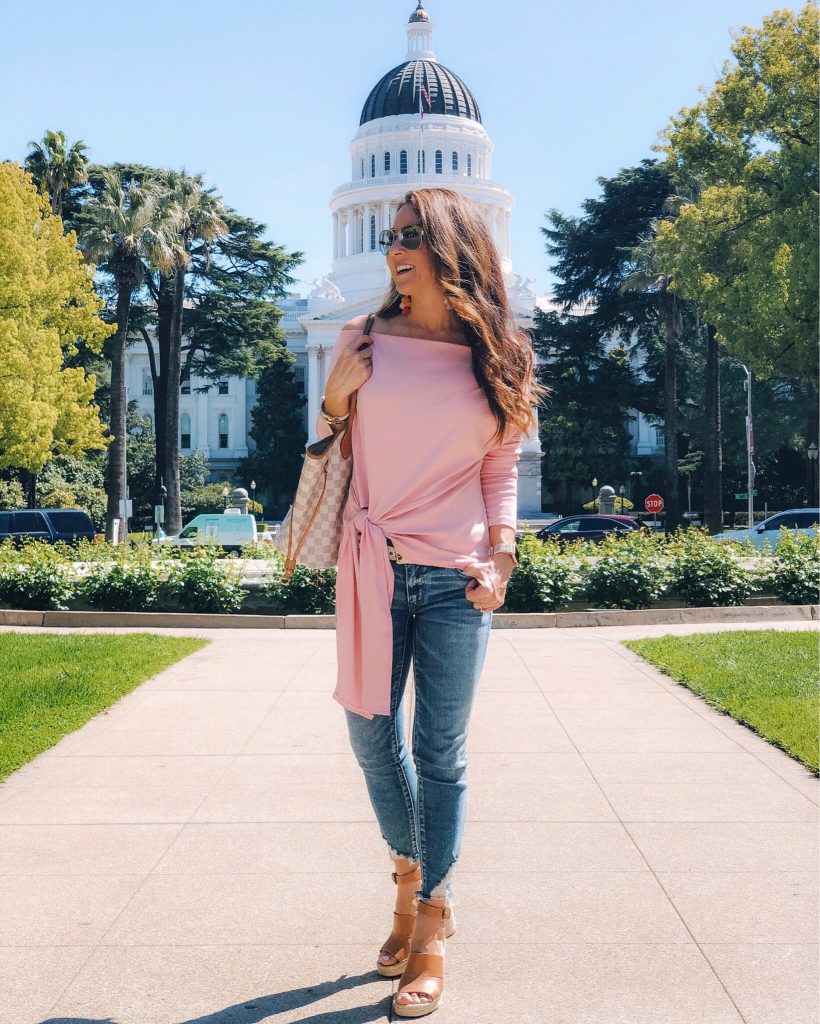 We learned a little bit about the history of Sacramento this week! If you missed it, you can click here to check it out!
This is my favorite Amazon top! I've worn it so many times already! And, y'all know that these are my fave crops jeans and wedges! You can barely see my earrings, but oh are they fun, cute and perfect for summer!
top ~ jeans ~ wedges ~earrings ~ sunglasses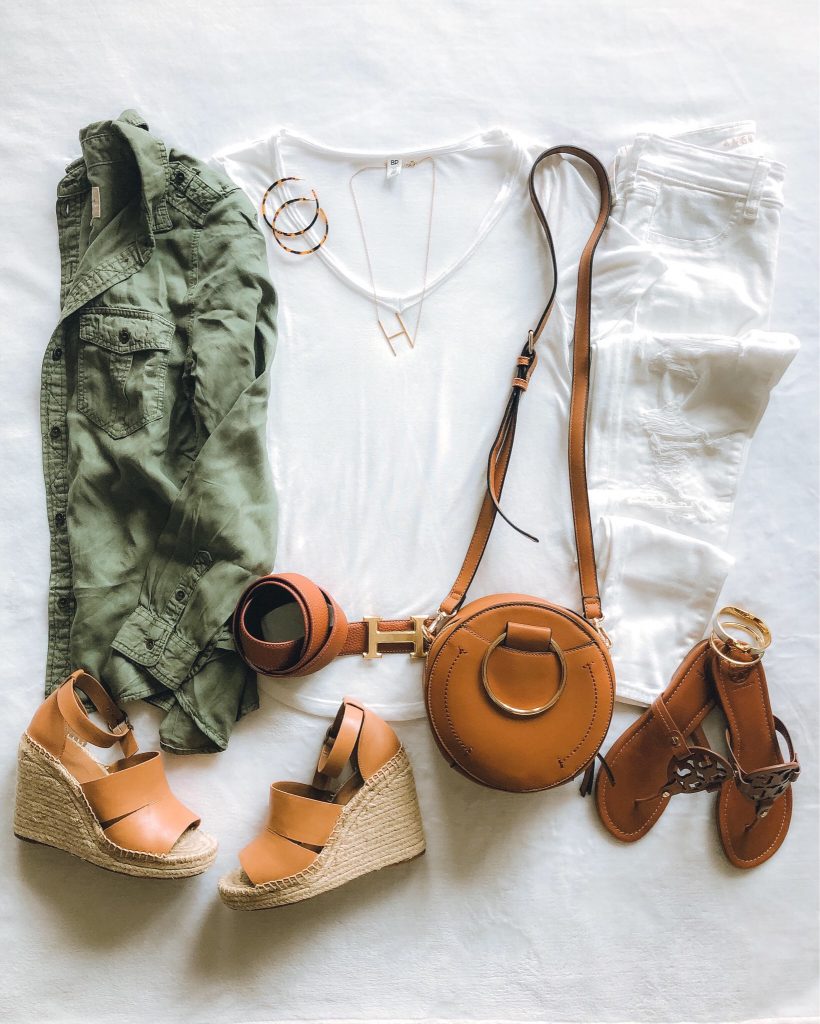 This picture if full of my favorite staples and several Amazon dupes! I shared this cute bag last year and I was thrilled when some of you got it before it sold out. It was such a great $20 find! It's still available in a different color. If you are looking for the perfect distressed jeans that don't show too much skin, then these are calling your name! And, they come in short, reg, and tall! These two pairs of shoes of my most worn sandals and wedges ever! Not joking! They are the best!
jeans ~ tee ~ military button-up ~ wedges ~ sandals ~ bag ~ belt ~ gold bracelet ~
enamel bracelet ~ earrings ~ necklace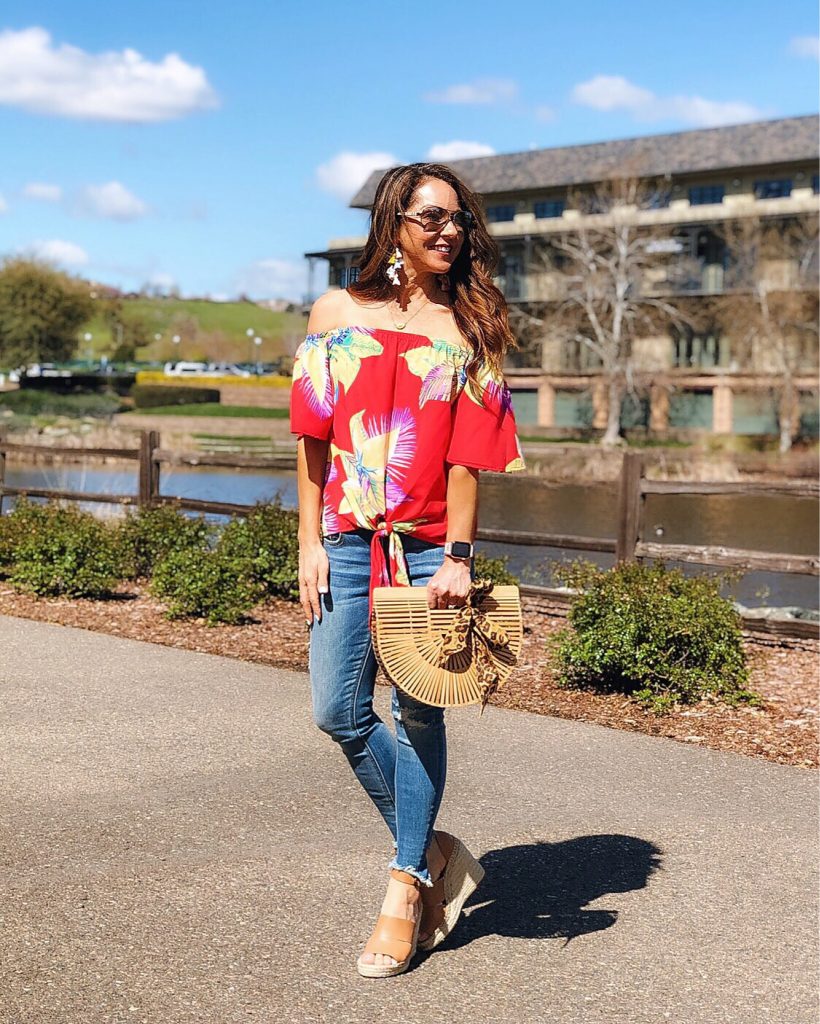 I love this Pink Lily Boutique so much that I had to share it one more time with my favorite crop jeggings! These are so good. I wear them on repeat! This bag is SO fun and perfect for summer.
top ~ jeans ~ wedges ~ bag ~ earrings ~ sunglasses ~ leopard scarf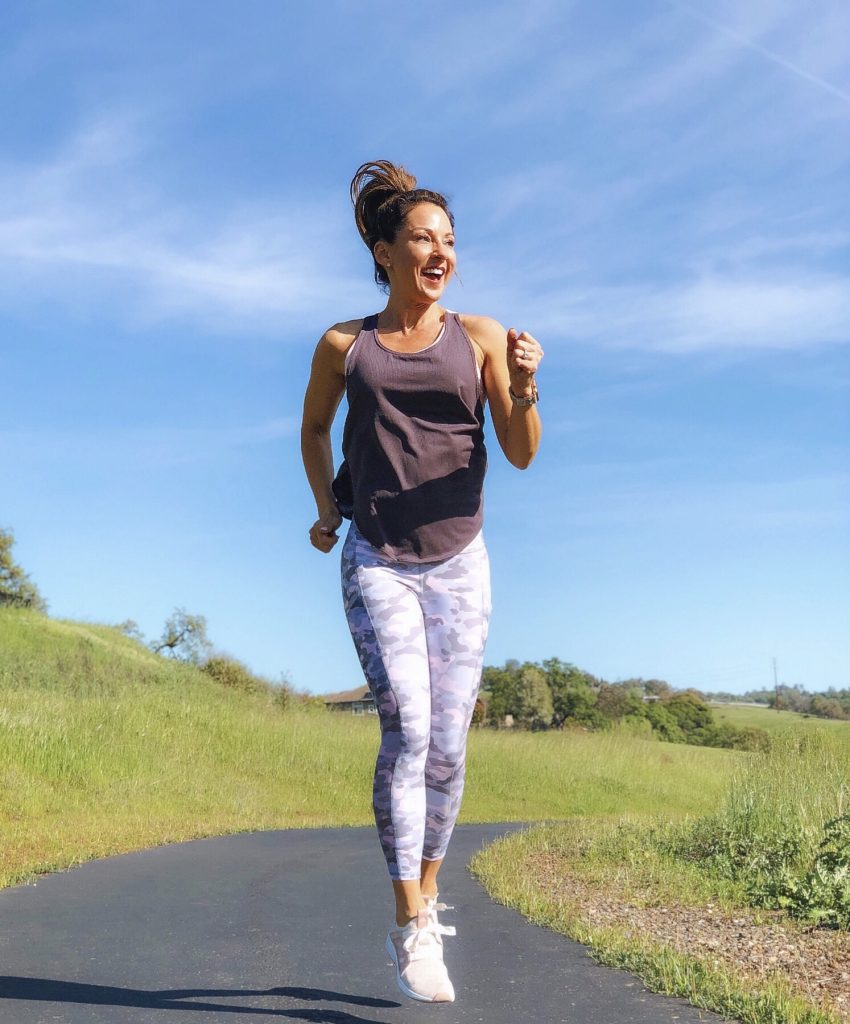 Have I told that I am obsessed with Fabletics!? If not, let me tell ya… I'm OBSESSED!!! I have been getting their monthly outfits for the past 3 months and each month I am over-the-moon with my new pieces! Membership is free and you get to select a new outfit each month OR you can skip! How cool is that? And, the prices are insane! Right now, you can get 2 leggings for only $24! Their leggings are sooo good!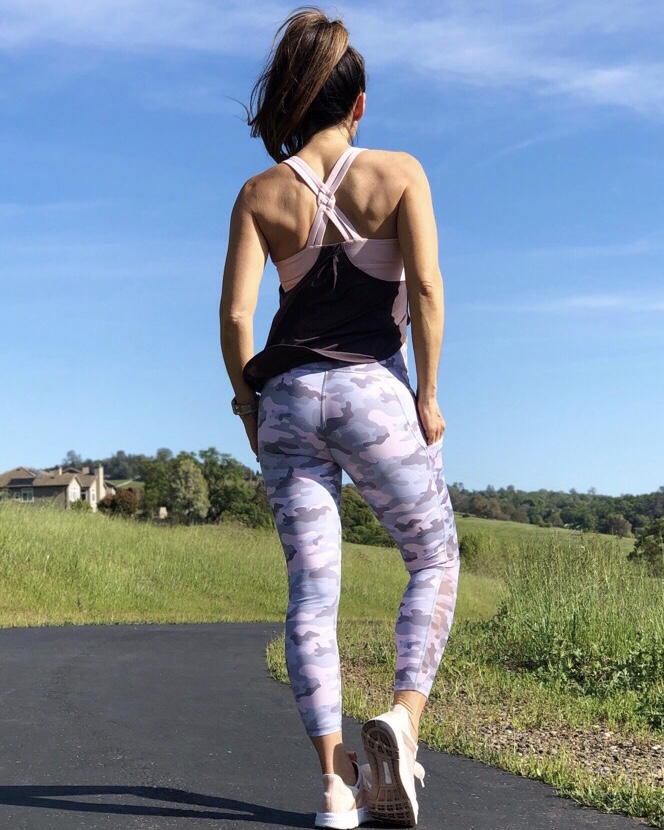 These leggings are Ahhh-mazing! Not only do they feel fabulous, but can talk about this pink/camo combo? I die! And the tank with the built in bra with the gorgeous crisscross back is to cute!
Finally, we end our week with self-care Sunday! Y'all know I love me some self-care!
Lisa and Kayla, two friends who started Soon Skincare with the goal of bringing all the excitement and innovation of Korean skincare to the whole world. When you use Soon Skincare products, you'll be experiencing the most forward-thinking skincare made with the highest-quality ingredients, from biocellulose face masks to hydrogel eye and lip patch masks. The masks fit perfectly, and they're super easy to use.
I tried several of the masks I really enjoyed them. They were such a nice treat and the lip mask was super cute!
If you would like to try Soon Skincare, you can use code: Holly15 to save 15% on your order and will also receive free shipping in the US. These will make perfect Mothers Day gifts!
Well, that sums up my second week of April and truly hope you are enjoying these roundups!