Everyday Holly Blog Weekly Roundup – April Week 1
Per request, I am starting weekly roundup! I hope you all find it helpful and a great resource!
I will try out this format where you can click on all the links under the pictures to shop!
This week was all about Pink Lily Boutique, TOMS, Dropps and Live Beaming! It was such a fun week!
Let's get started!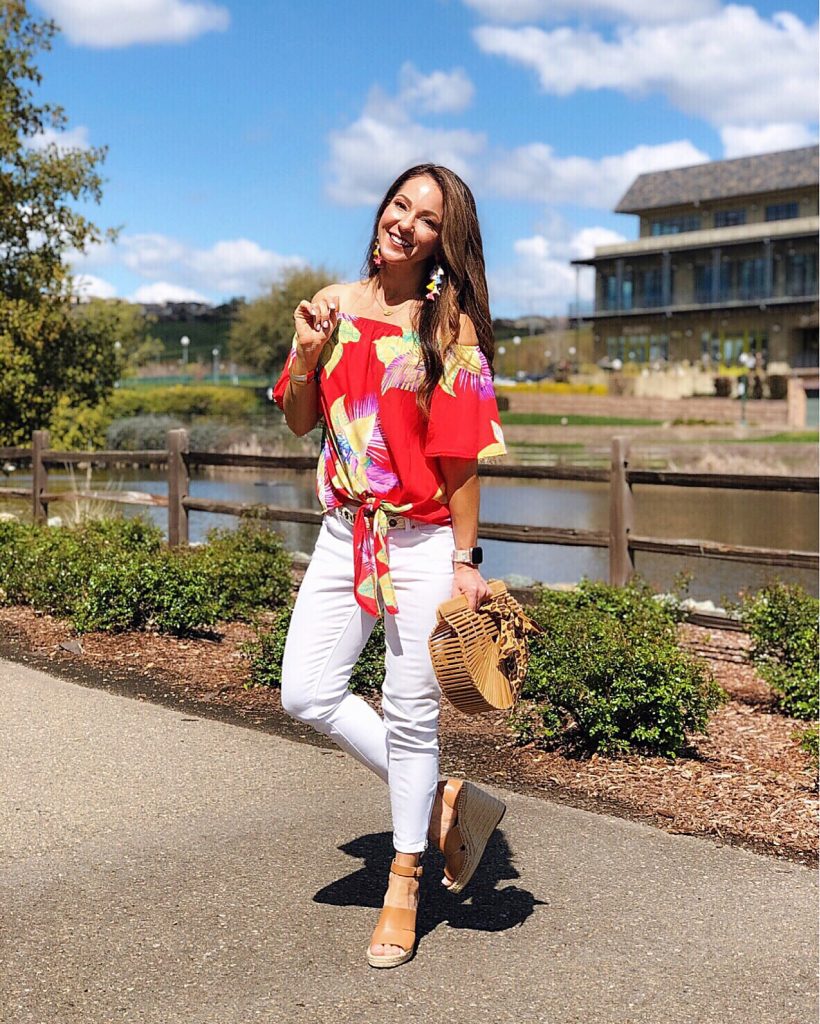 How fun is this top? It's so perfect to dress up for down! It runs tts.
Top ~ Bottoms ~ Shoes ~ Bag ~ Earrings ~ Watch band
My leopard scarf is sold out but here is link to one on Amazon prime.
I am also linking up my Sparklbands upcycled LV watch band that I am completely obsessed with! You can get one here and you can save $10 on any purchase with code Holly10.
My Live Beaming Cleanse was beyond amazing! The 3 day was perfect! I chose the Lean Cleanse which is low-glycemic and it completely reset my taste buds and eliminated my sugar cravings. I love a few pounds and feel amazing! They gave me a discount code for you! Code Everydayholly saves you 10% on any of their cleanses! Make sure to check them out!
My outfit deets! Top ~ Bottoms ~ Sports bra
This romper is ahhhmazing! And, it has pockets! I have a longer torso and it fits perfectly. Runs tts. Romper ~ Shoes ~ Bag ~ Earrings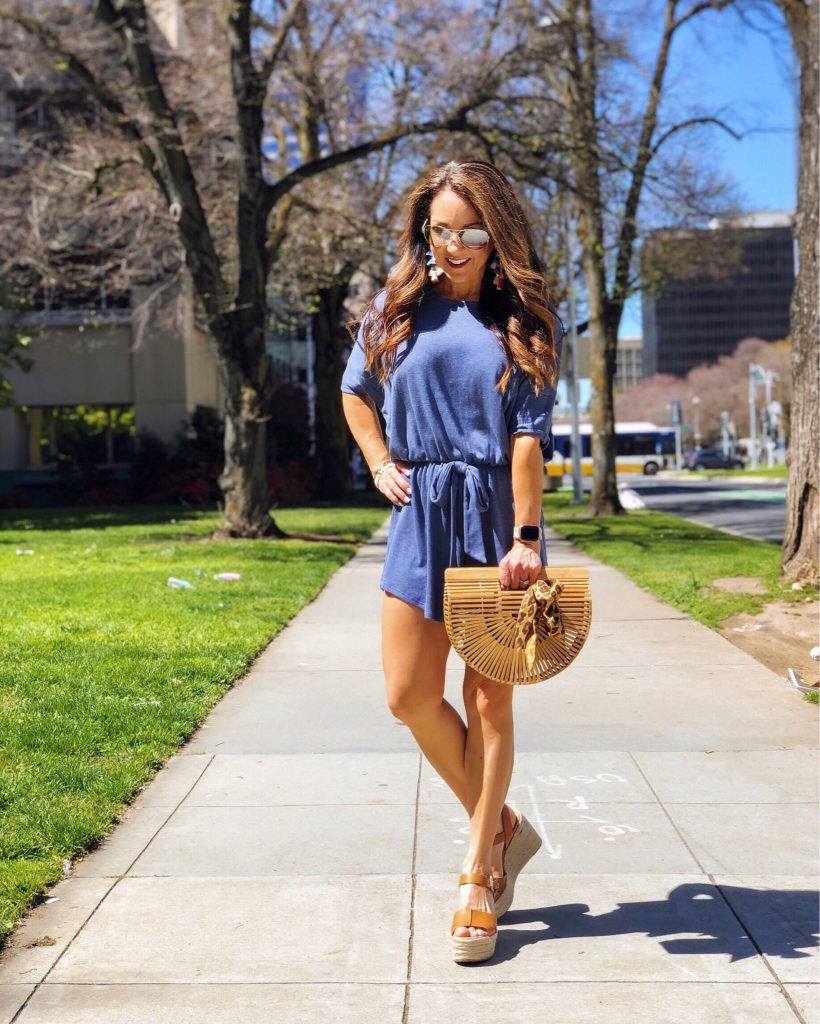 This romper is so comfy and perfect for summer! Runs tts. Perfect dropping off the kids or a girls lunch! It has a faux tie in the front and great for longer torsos.
Romper ~ Shoes ~ bag ~ Sunglasses
TOMS is such an amazing company! I am sure you know about all the good they do!
I wanted these gorgeous shoes last year and they sold out! I am so happy that I got a pair this year! They come in several colors! They run tts. You can get a pair here!
I am beyond excited to start trying out Dropps! So far, so good! I am loving the detergent pods and I think they will not only save the environment, but they will save my family a lot of money! I think I have been using way too much laundry soap! Ooops – I had thought the more they merrier when it came to my laundry pour. These measured out pods will force me not to over pour my laundry soap! And, I have been using dryer balls for a few years and I would need about 5 or 6 balls per load. With Dropps, I only need one ball! It's so much easier to keep track of one ball! And, I love that they have a ball specifically for white, colors and blacks! Genius!
Use this code and get $10 off!
Okay! That wraps up my first weekly roundup! I hope you love this new addition to the blog! I always appreciate your suggestions and requests! Please keep them coming!