The Top 10 Hottest Best Sellers from July
July flew by in the blink of an eye but don't worry – I snagged all of the best July finds in case you missed them! Another month full of vacations, traveling and making memories before the sun starts to set earlier and the nights get cooler. You don't have to stop basking in the sun yet, start adding to your cart! These top 10 best selling fashions, home, and beauty items are just what you need to finish the summertime strong!
CLICK HERE for more monthly top sellers!
**This post contains affiliate links, all opinions are my own. Thank you for supporting me!**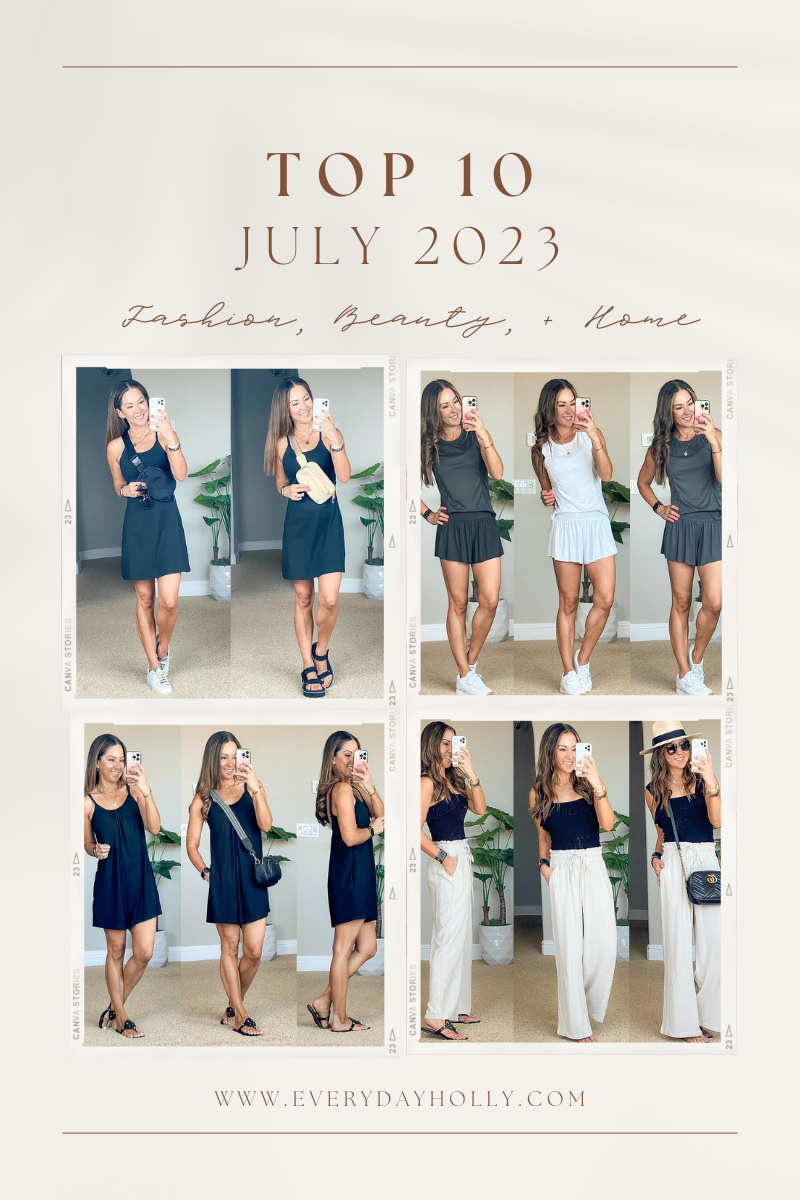 Top 10 | Amazon Fashion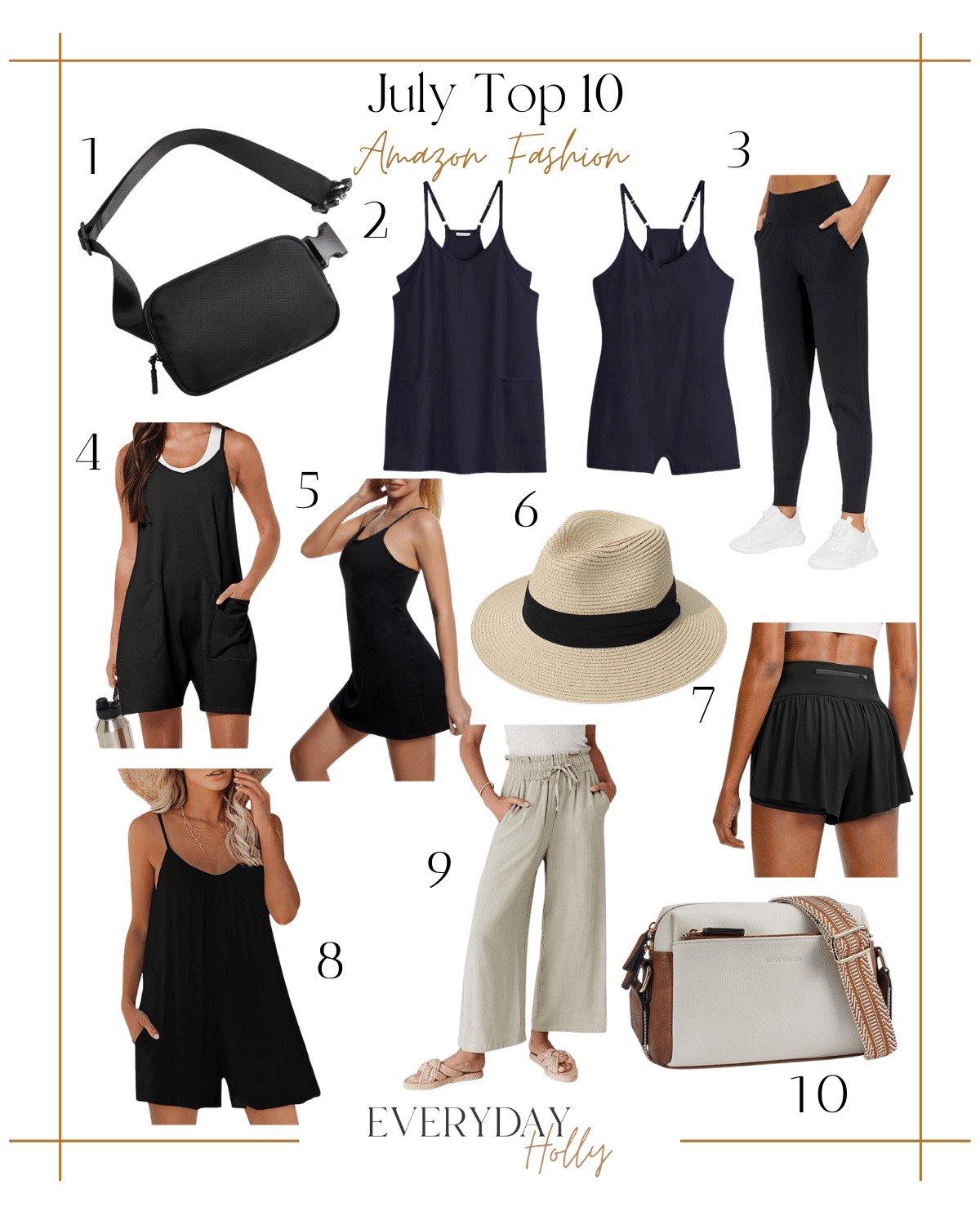 Belt Bag O/S | Mini Tennis Workout Dress XS | Women's Joggers XS | Jumpsuit Overalls with Pockets XS | Tennis Dress with Built-In Bra XS | Wide Brim Straw Sun Hat O/S | Flowy Running Shorts XS | Jumpsuit with Pockets XS | Women's Linen Pants Wide Legs S | Crossbody Triple Zip Purse
These fashions are the perfect pieces to build that comfortable and athletic style wardrobe you have been thinking of! I cannot get over how CUTE this jumpsuit with pockets is! I can throw it on over a bathing suit or wear it with sandals, this cute sun hat, and head down to the farmer's market. The possibilities are endless with these staple pieces.

Top 10 | Beauty Favorites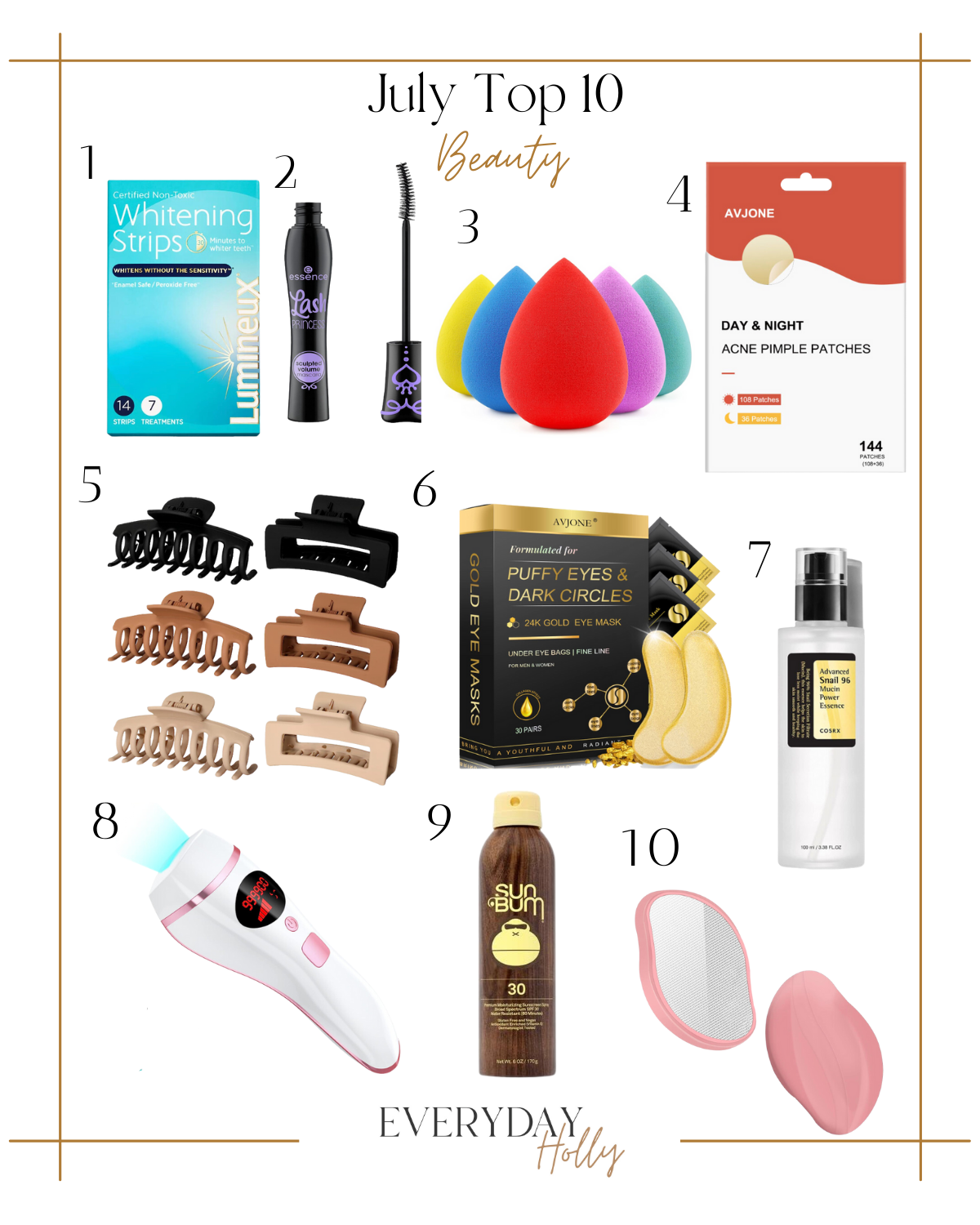 Teeth Whitening Strips | Volume Mascara | Makeup Sponge Set | Pimple Pore Patch | Claw Clips | 24K Gold Eye Mask | Snail Mucin Repairing Essence | Laser Hair Remover | Sunscreen | Crystal Hair Eraser
These July top sellers are telling me I need to treat myself to the ultimate self-care night! Some of my favorite items to find are beauty products. I believe it is SO important to take care of yourself and treat yourself every now and again. I love discovering new items that do just that and them ACTUALLY being worth the money. My personal favorites are the claw clips and 24k gold eye mask – it keeps my hair out of my face and my eyes looking bright! This top 10 sellers combo is just what you need to start your week feeling new, refreshed and ready for anything that comes your way!

Top 10 | Home Essentials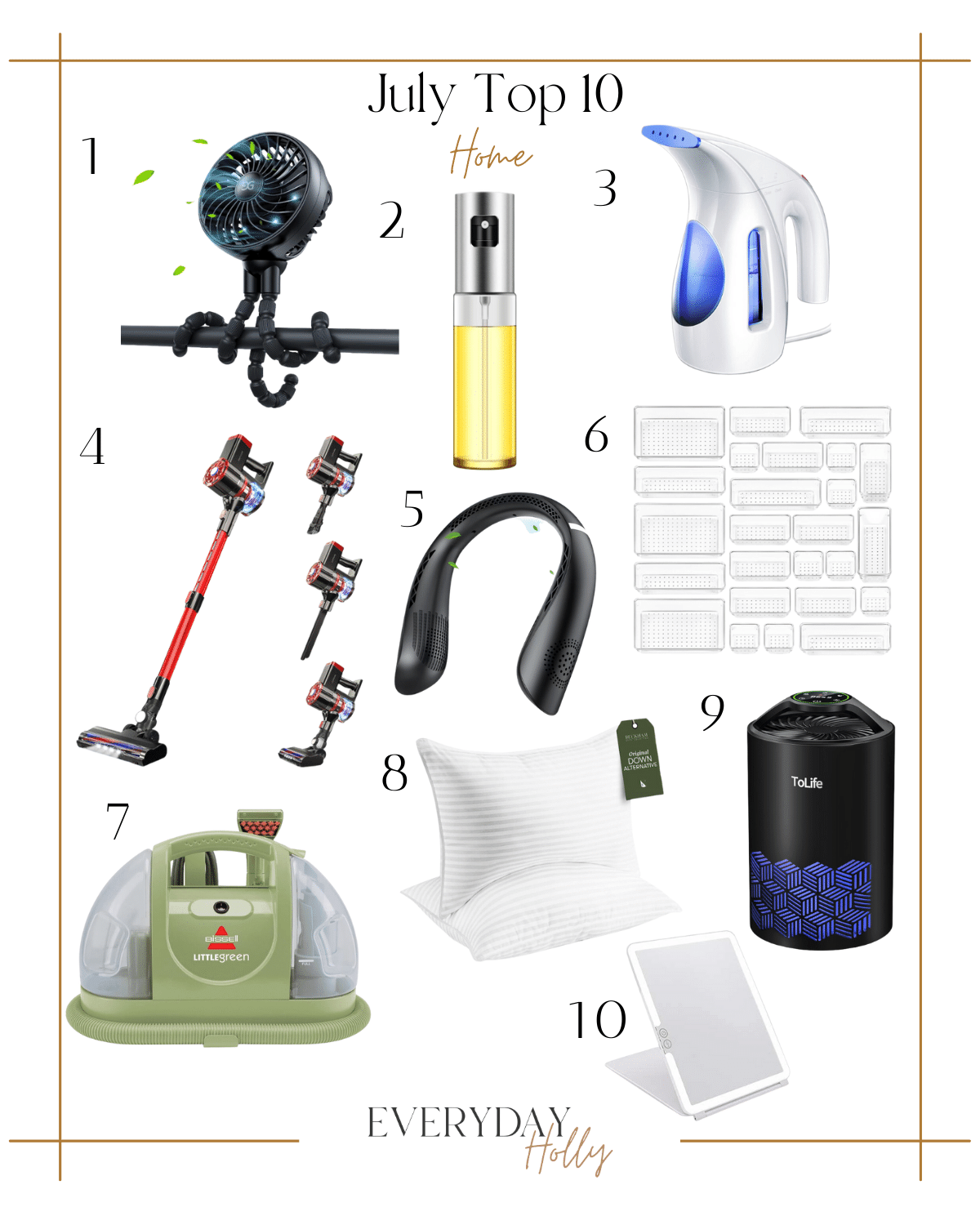 Stroller Fan | Oil Sprayer | Portable Steamer | Cordless Vacuum Cleaner | Portable Neck Fan | Clear Plastic Organizers | Little Green Machine | Beckham Pillow Set | Air Purifier | Folding Light Makeup Travel Mirror
These home items are the perfect blend between a nifty find and an absolute necessity to have in the home. This cordless vacuum is one of my favorite finds from Amazon ever, you do not understand how handy it is to not have a cord tripping you while you walk around the house! Another great find is this makeup travel mirror, there are still plenty of vacations to be had and this ensures you will always be looking your best, even when you're on the go! I know we don't want to think about going back to school yet but these plastic organizers are amazing at transforming a space into a functional, organized one.

Top 10 | Fashion Favorites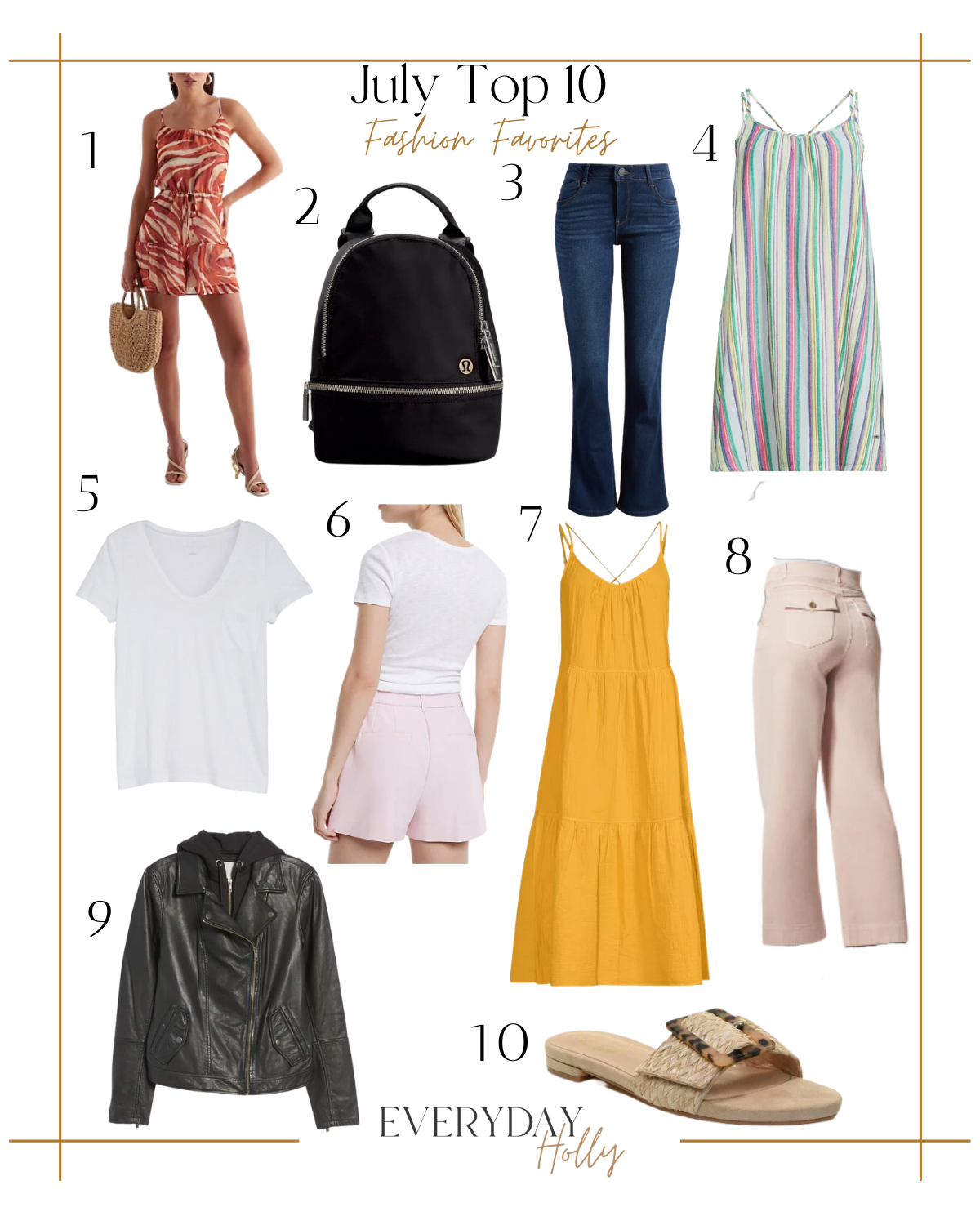 Scoop Neck Romper | Adventurer Backpack | Absolution Bootcut Denim | Assembly Dress | U-Neck Shirt | Editor Shorts | Assembly Sleeveless Dress | Twill Cropped Leg Pant | Moto Jacket | Buckle Slide Sandal
A couple different seasons in the July top sellers. I LOVE this scoop neck romper – it is such a versatile piece that you could dress up or dress down depending on the day you are planning! Pair any of these dresses, high waisted tailored shorts or pants with these super cute sandals. As for the leather moto jacket, it is never too early to start piecing together a cold weather wardrobe. Happy shopping!

Shop These Styles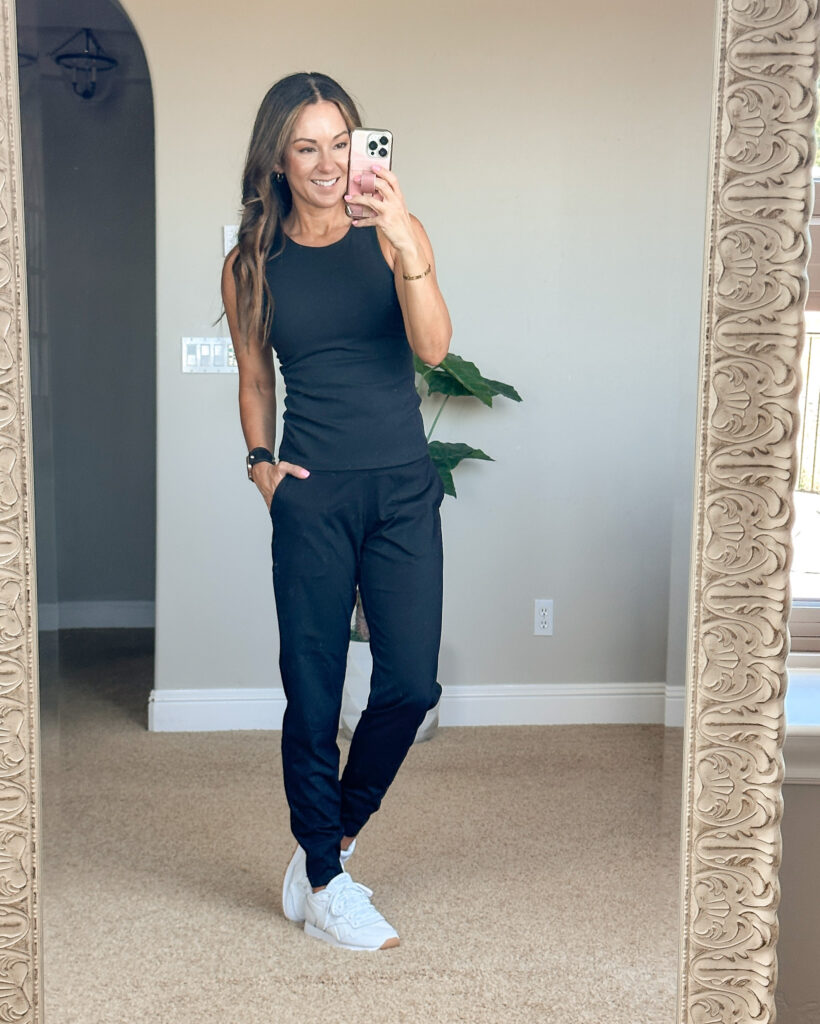 Racerback Tank Top tts, XS | Joggers tts, XS | Sneakers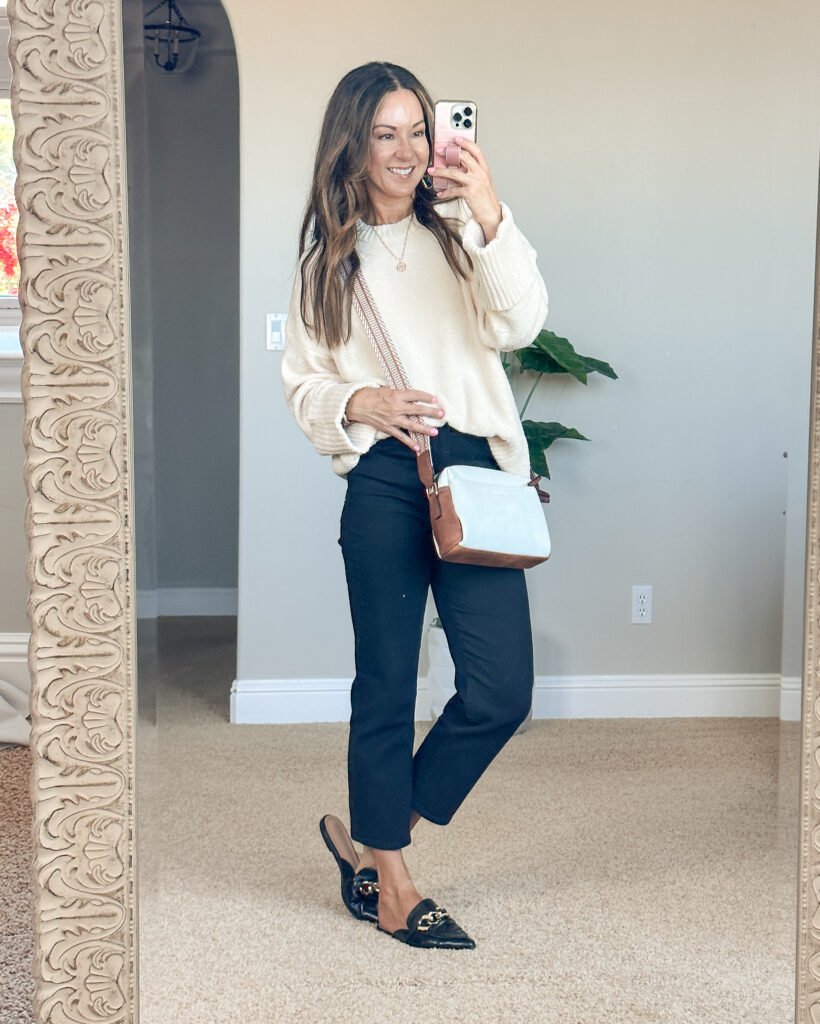 Sweater tts, S | High-Waisted Jeans | Backless Pointed Mules | Crossbody Triple Zip Purse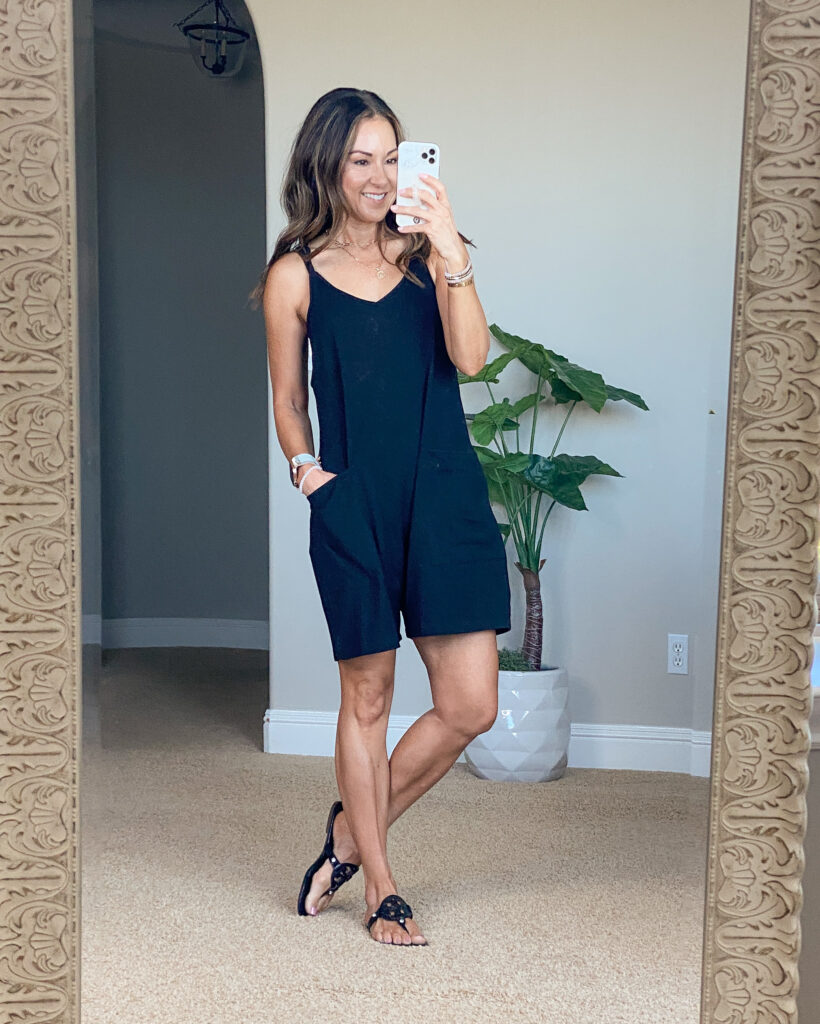 Jumpsuit with Pockets tts, XS | Sandals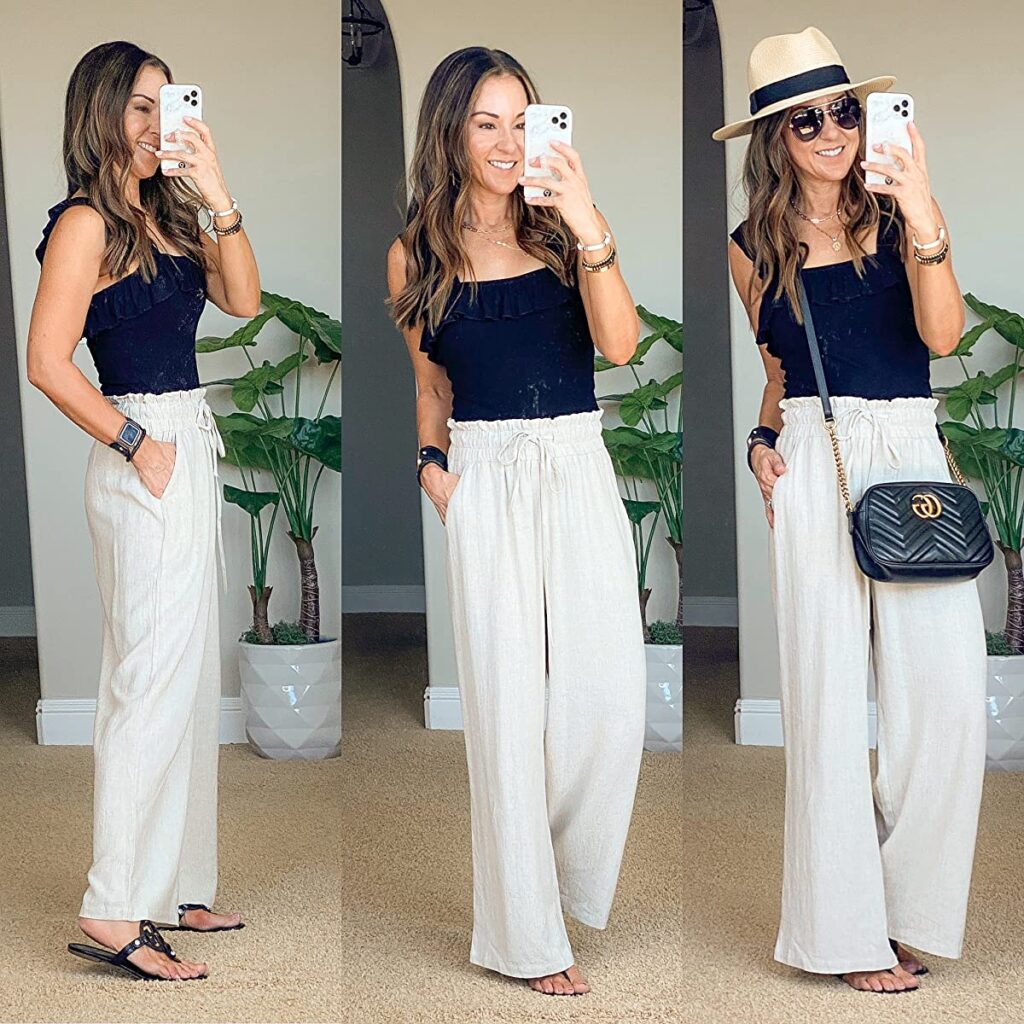 Bodysuit tts, S | Linen Pants tts, S | Beach Hat | Sandals | Sunglasses | Crossbody Bag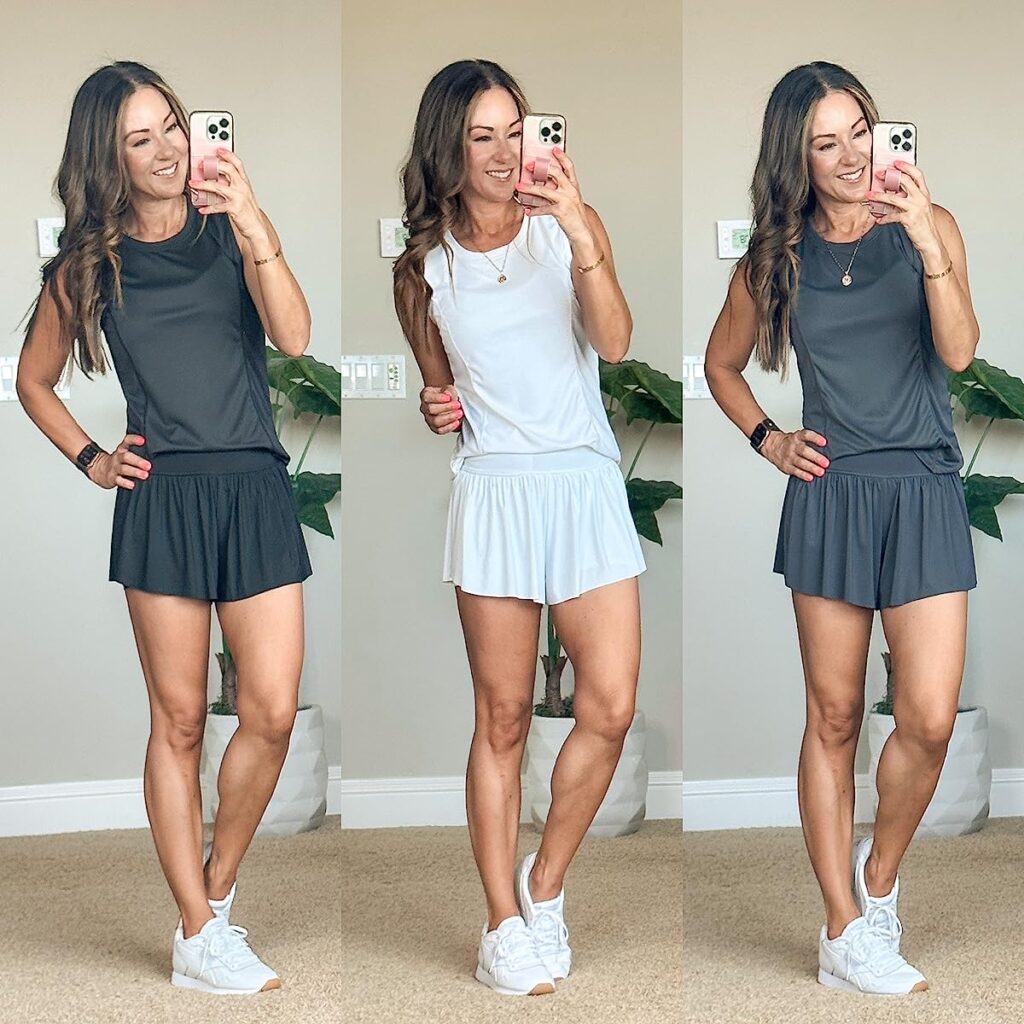 Workout Tank tts, XS | Flowy Running Shorts tts, XS | Sneakers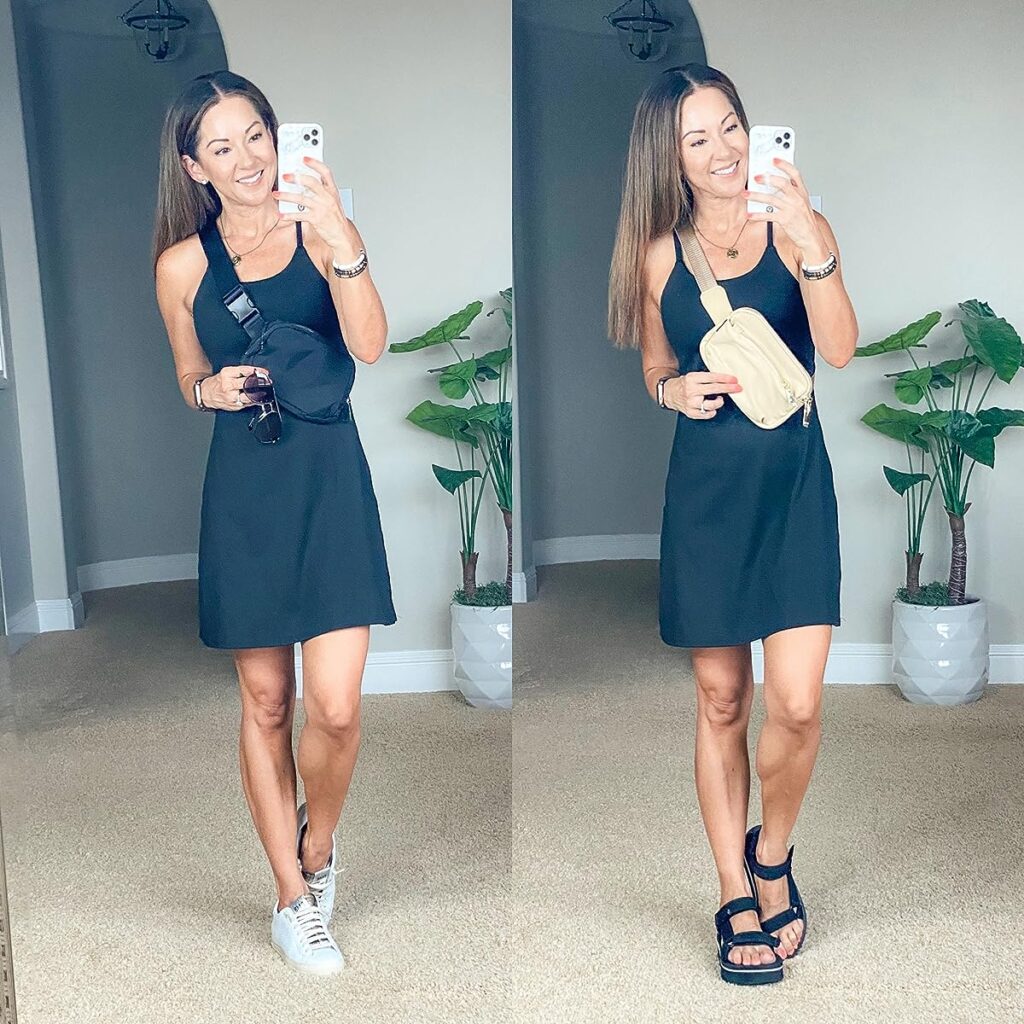 Tennis Dress with Built-In Bra tts, XS | Belt Bag | Sneakers | Mesh Sandals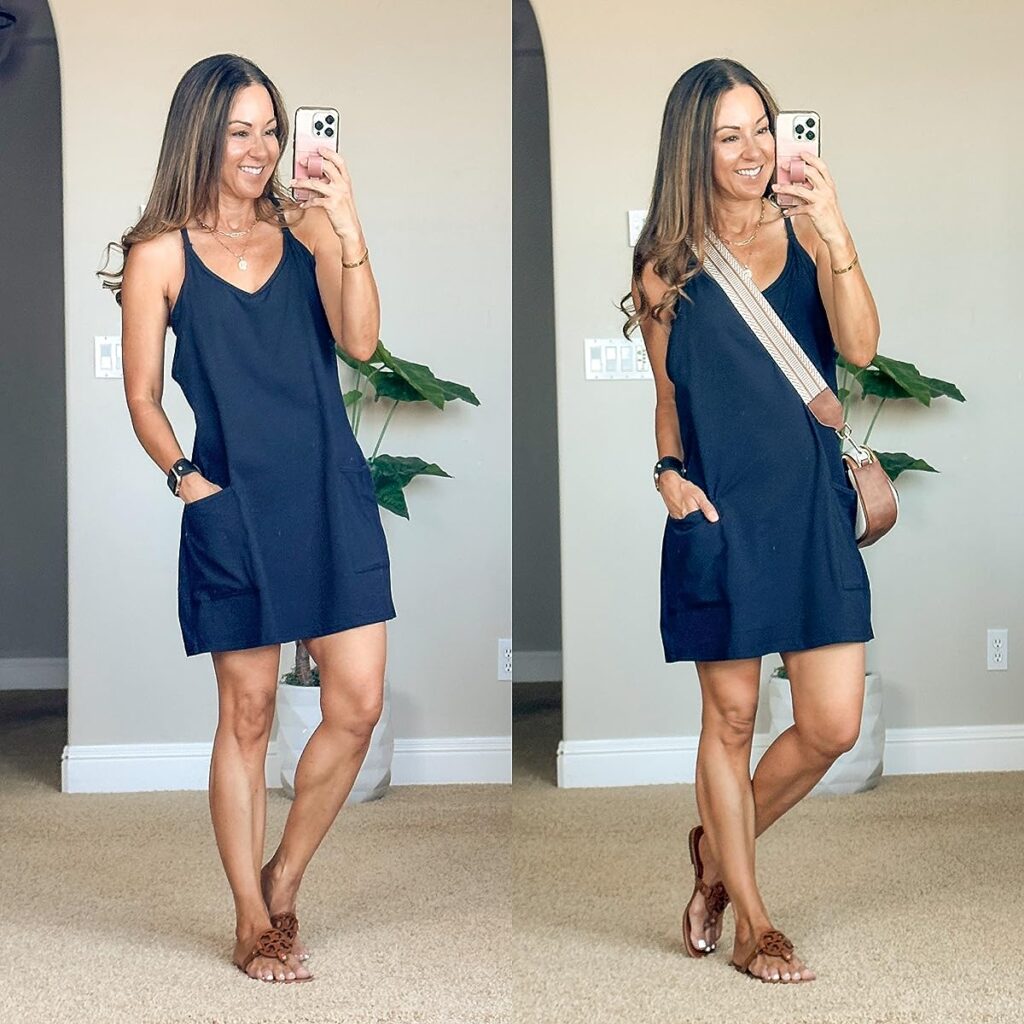 Mini Tennis Workout Dress tts, XS | Sandals | Sandals Dupe | Crossbody Triple Zip Purse

Shop More Fashion, Home & Beauty Favorites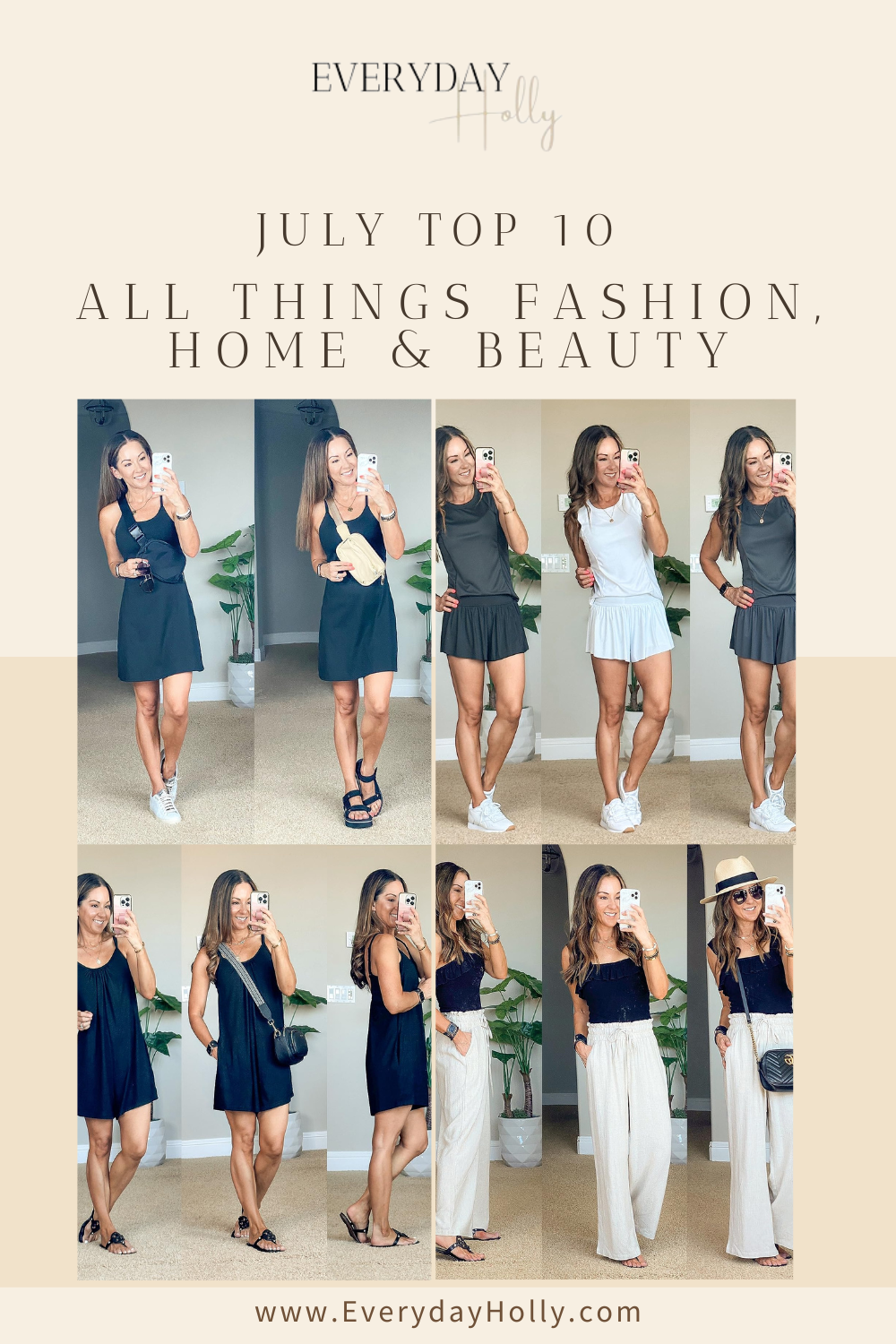 SHOP THE POST