More Target casual outfits coming your way this week! Perfect timing with the Target sale – 20% off dresses and shoes are BOGO get on 50% off! Make sure to check out my top picks for Target summer shoes & bags at the end of this post!
You need to see the cute tops that I found that are all under $10! Also, I found a super cute $16 summer dress, and a lounge romper that is so comfy and cute that you might not ever want to wear anything else! Yes, it's that good!
You can see the try on in my Instagram Stories on Friday & I will save to my highlights.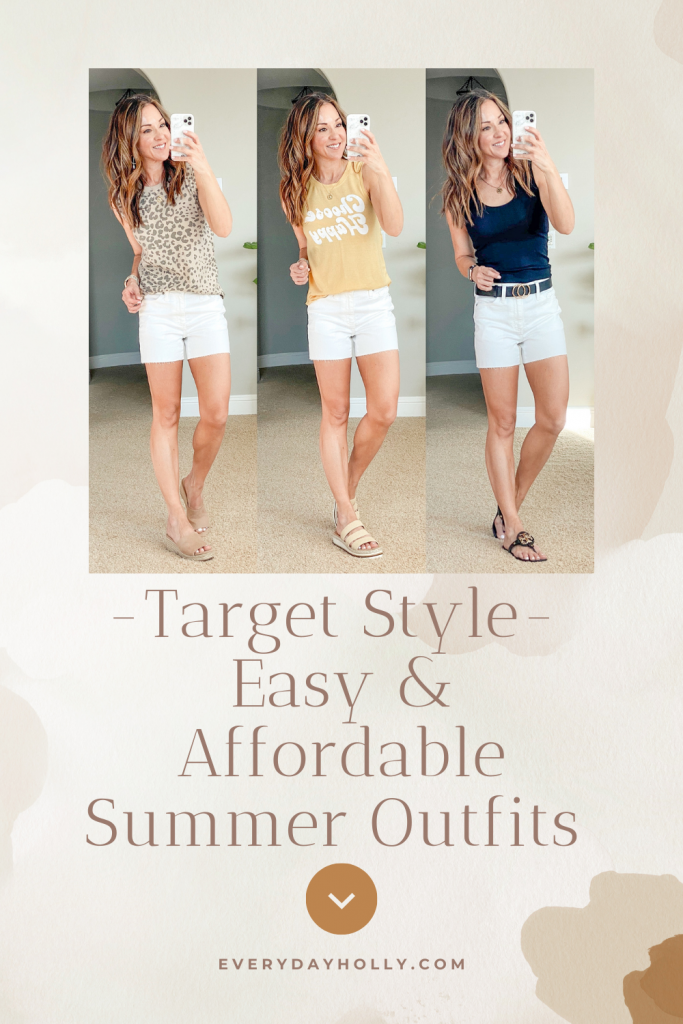 * This post contains affiliate links however all thoughts and opinions are my own. Using my links does not cost you any more to use and I get paid a small commission, which allows me to continue to do what I do. Thank you! 🙂
…