There's no question that I LOVE good Amazon fashion finds! It's the best for affordable style. I have rounded my recent favorites for you to make it easier for you reference back to for outfit ideas and to easily shop these Amazon fashion favorites.
All of these pieces are on Amazon Prime with free shipping and returns. Some even have a discount code that you can add just prior to check out.
You can see the tryon's of all these pieces in my Amazon tyron highlight on my Instagram page @everyday.holly.
This post contains affiliate links – As always, thank you for using my links. I would not be able to do this without you and your support.
---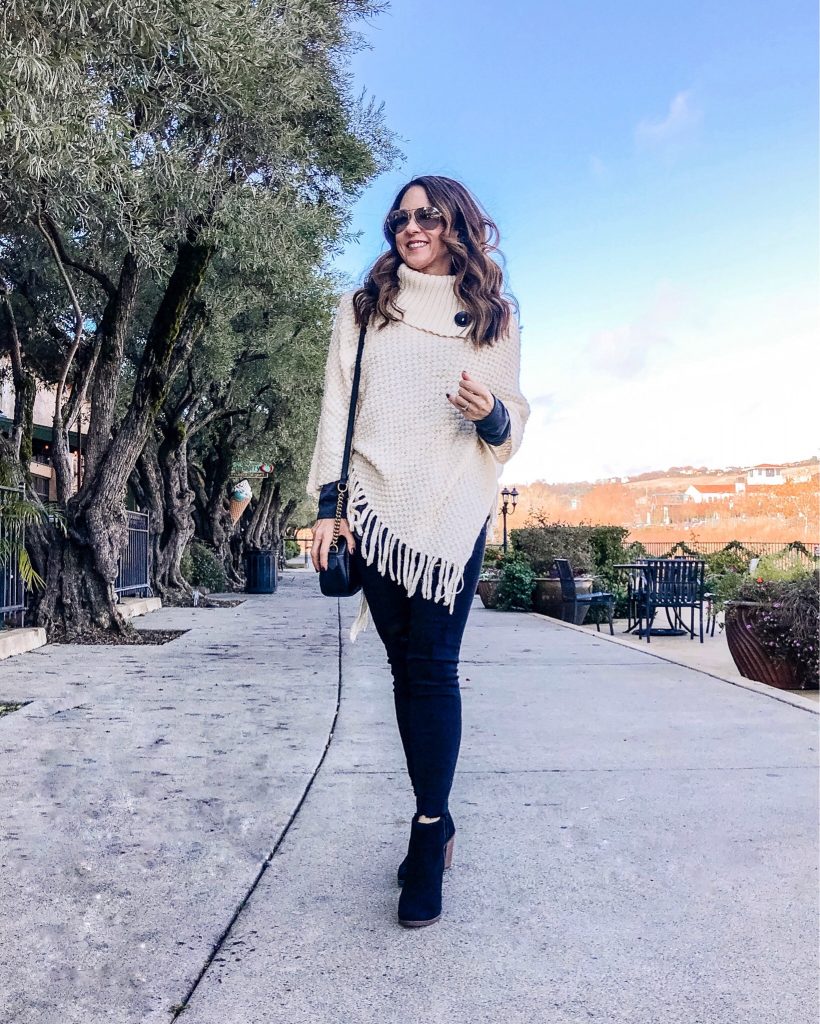 I love this Poncho! It's so soft and cozy. It also comes in a beautiful grey color without the fringe, make sure to check it out. I am wearing a small. This will perfect year round!

                
                


                    
                    
                


            
---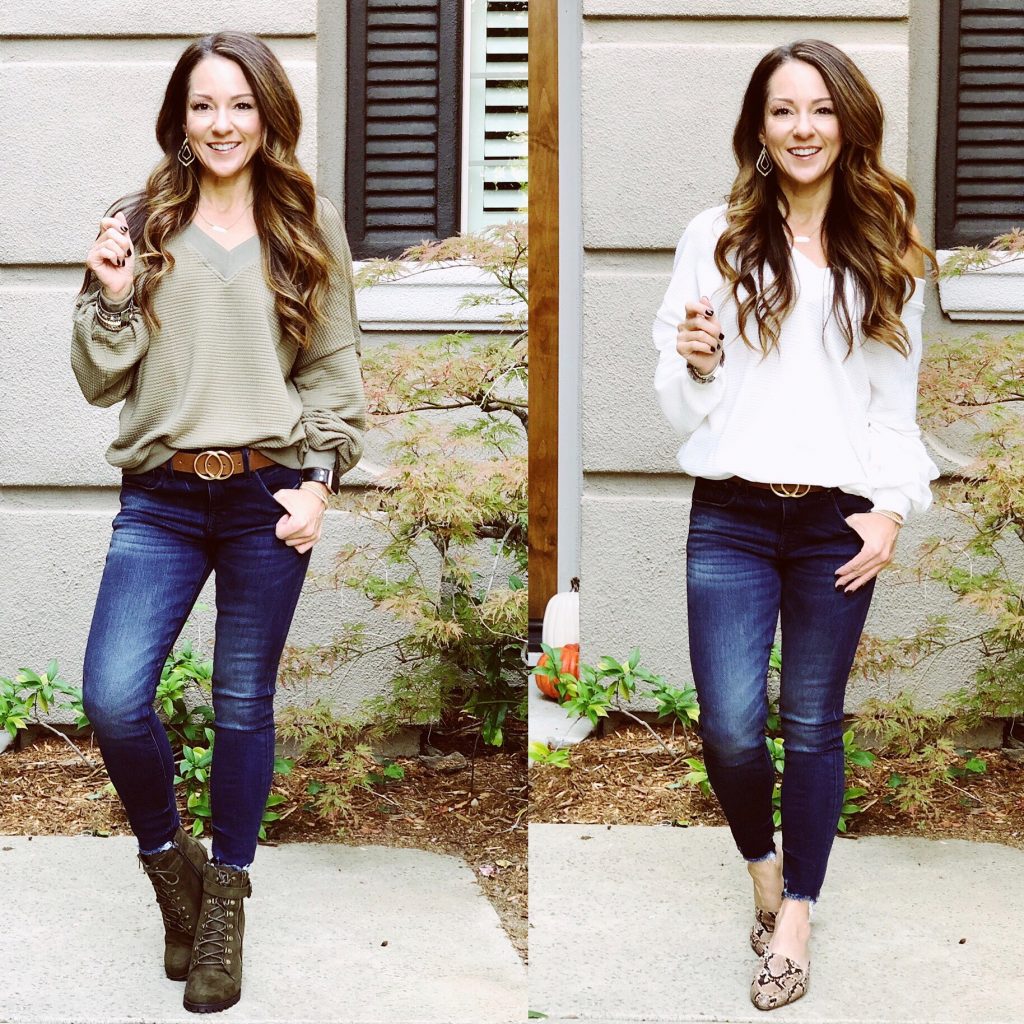 This top is so good that I bought it in two colors! I bought it first in the olive green and immediately ordered the white. I love this top! It's a great dupe for the Free People top. You can wear it on both shoulders, off one shoulder or off both shoulders. I am wearing size small.
My jeans are not an Amazon find, however they are currently 50% off and they are amazing! I love the raw edge hem! These come in short, reg, and long. I am wearing the 0 short.
My belts come in a 2 pack and are only $15.99! Amazon is the best for affordable style! If you have bought these yet, go for it! You won't regret it! A must have!
My boots are only $10 for your first pair! I LOVE these boots!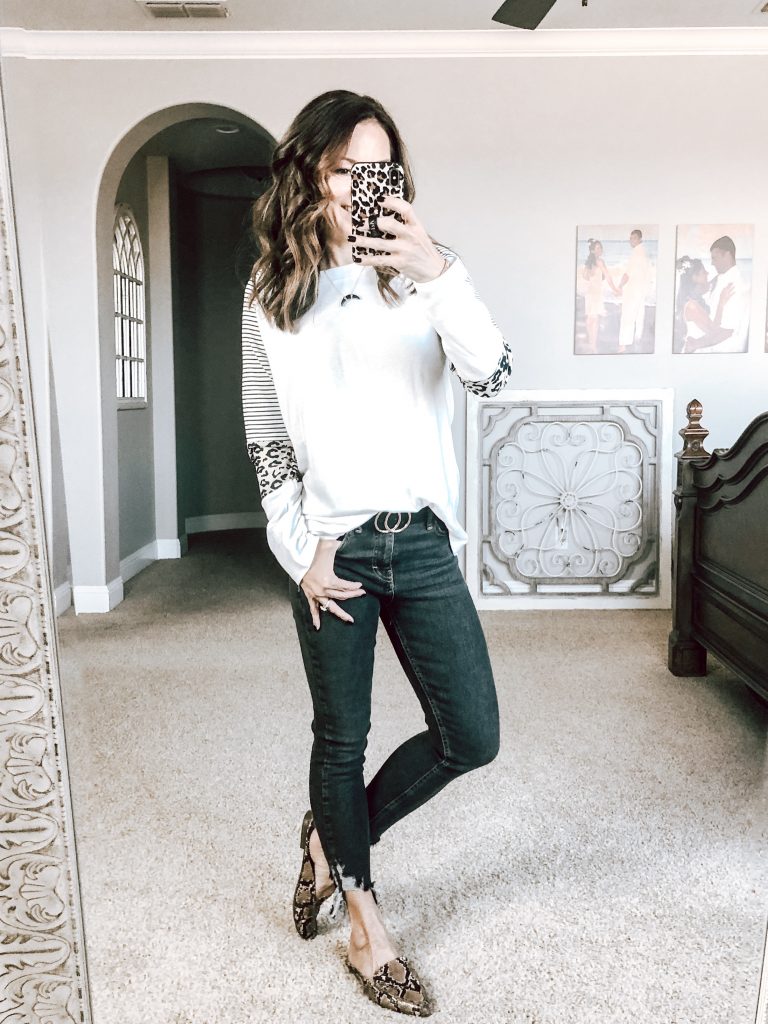 How cute is this arm detail on this Amazon fashion find? It's a nice subtle detail that looks amazing under a vest and you can wear it as athleisure or casually with jeans. I am wearing a small.
These jeans are crazy good! These are high-rise and the hem on these is too die for! They run small, so size up 2 sizes for a better fit. They come in petite, reg and long.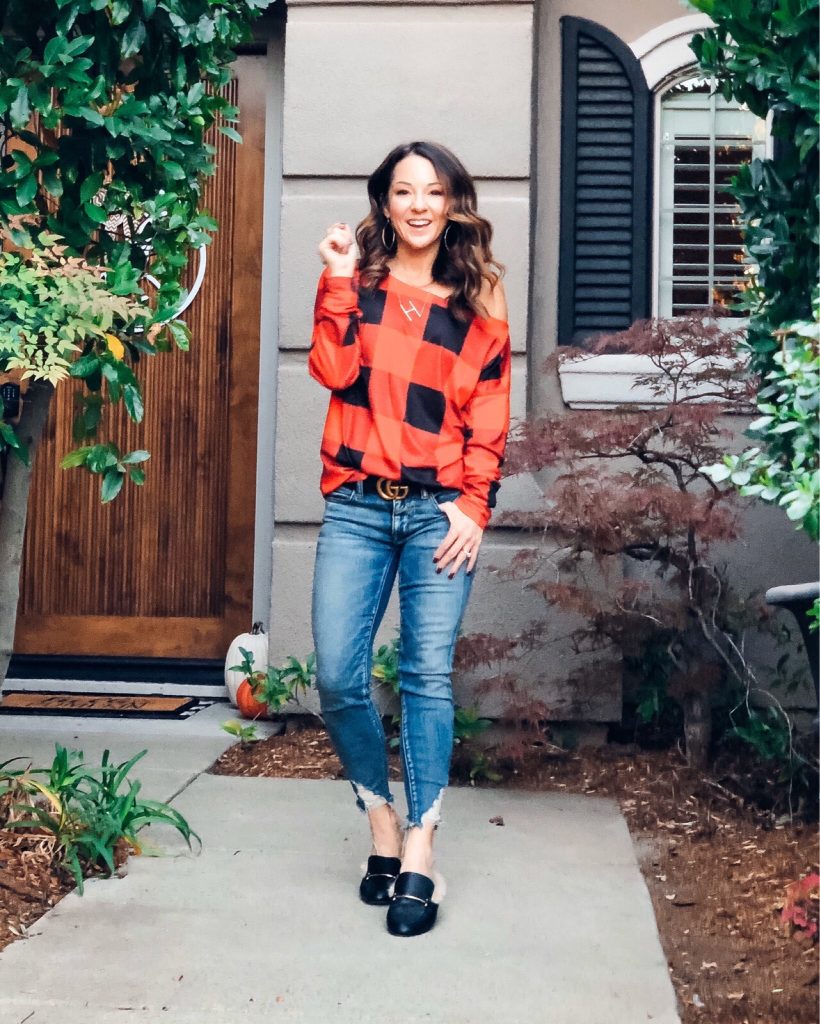 I love buffalo plaid and this top is a winner! I wore it with my velour Spanx and booties to a holiday party and it was so cute! It runs over-sized, so you don't need to size up. I am wearing a small. It comes in several color option and patterns.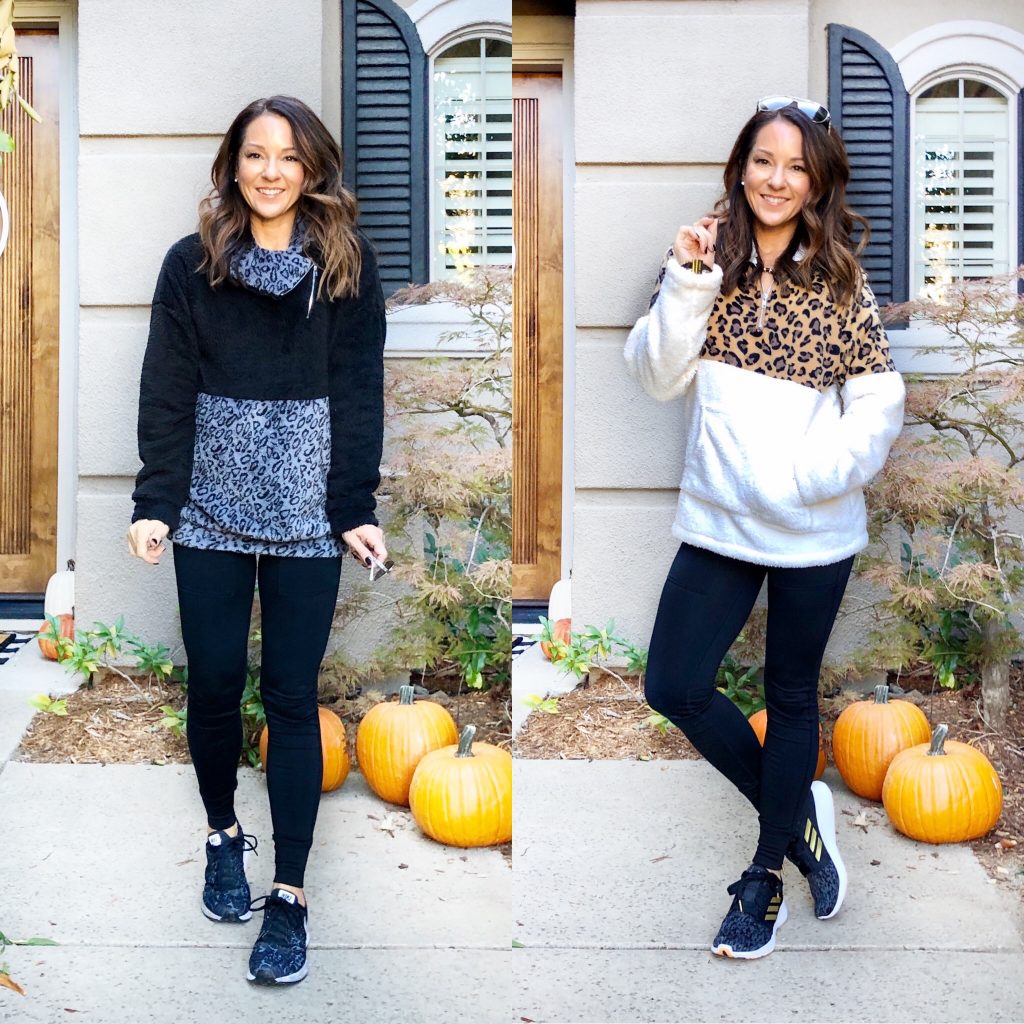 I am obsessed with cozy styles and these two are extremely comfy and soft. These are definitely Amazon fashion favorites! I am wearing a small in both. They both have pockets which is always a win.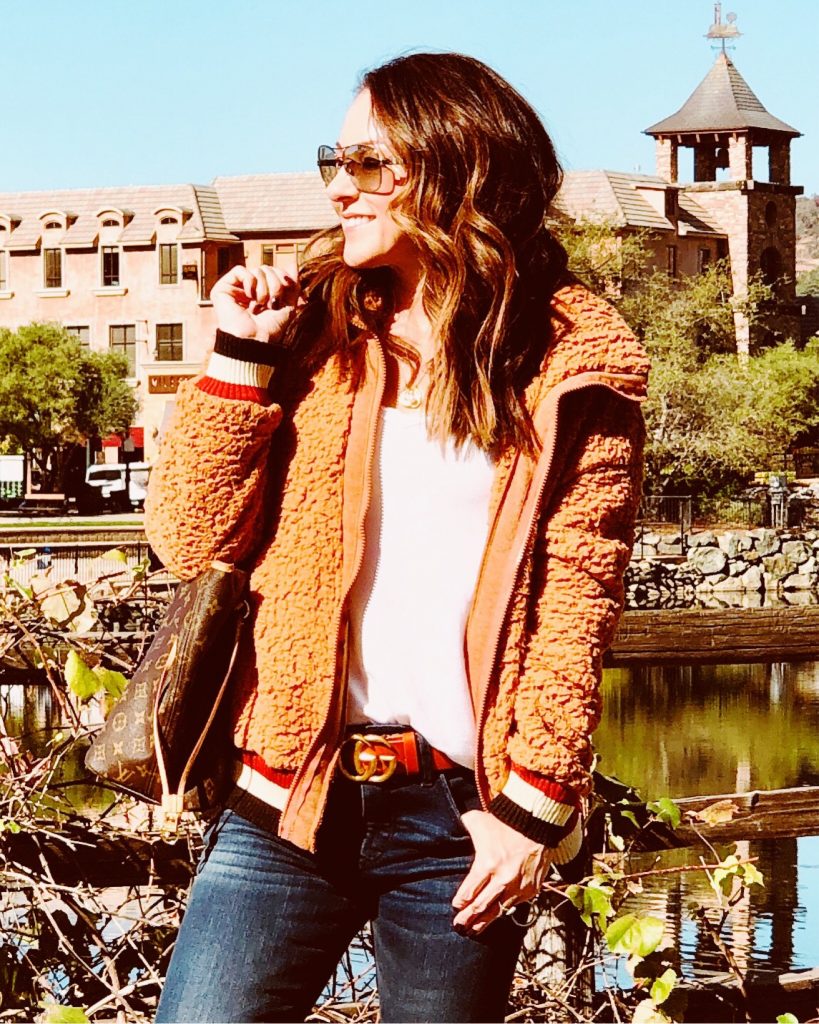 The bomber jacket is so good! It's super cute and cozy. It runs tts and I am wearing a small. It comes in a couple other color options, so make sure to check those out, too.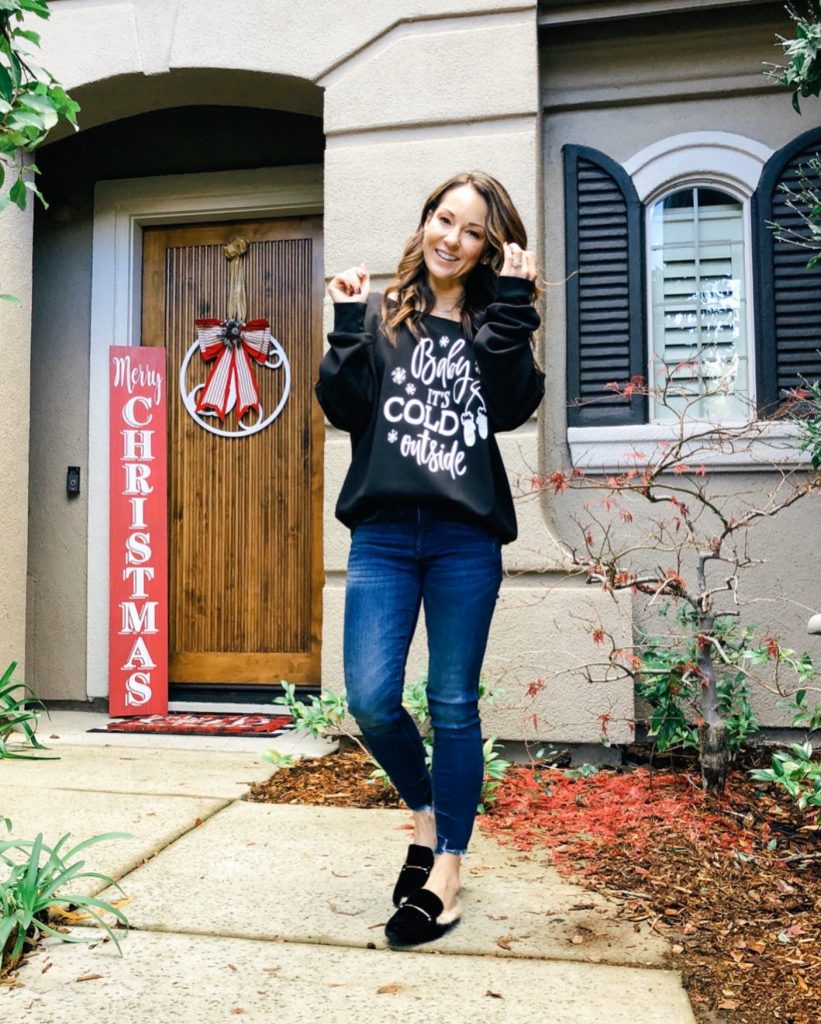 Love this super cute and cozy sweatshirt! Perfect for around the house or running errands. The inside is super soft! Wearing a small. This sweatshirt runs a little on the large side, so go with your normal size for an oversized fit.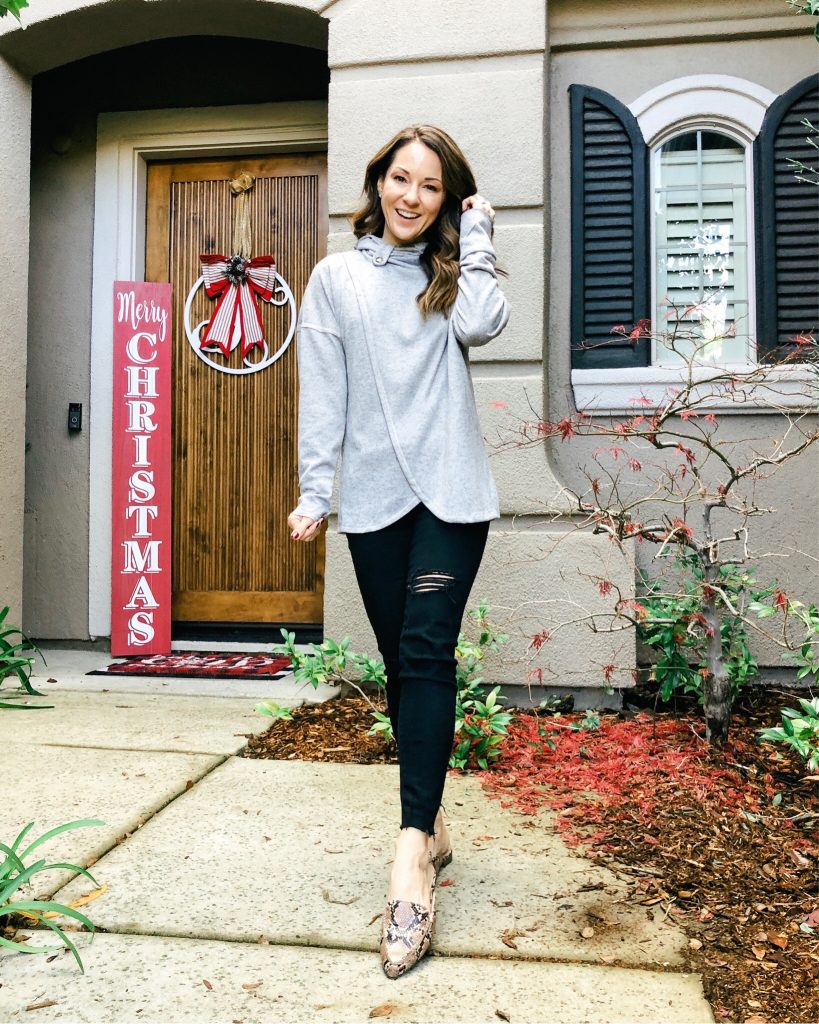 This top is soooo cute! I love all the details! It have raw edges on the arms at the shoulders and the cuffs. I love the split front on this one and it's fully lined. The neckline is so cute and I haven't seen anything like it before! It has a hood too! It's not too thick and it's long enough for leggings. This is definitely one of my favorite Amazon fashion finds!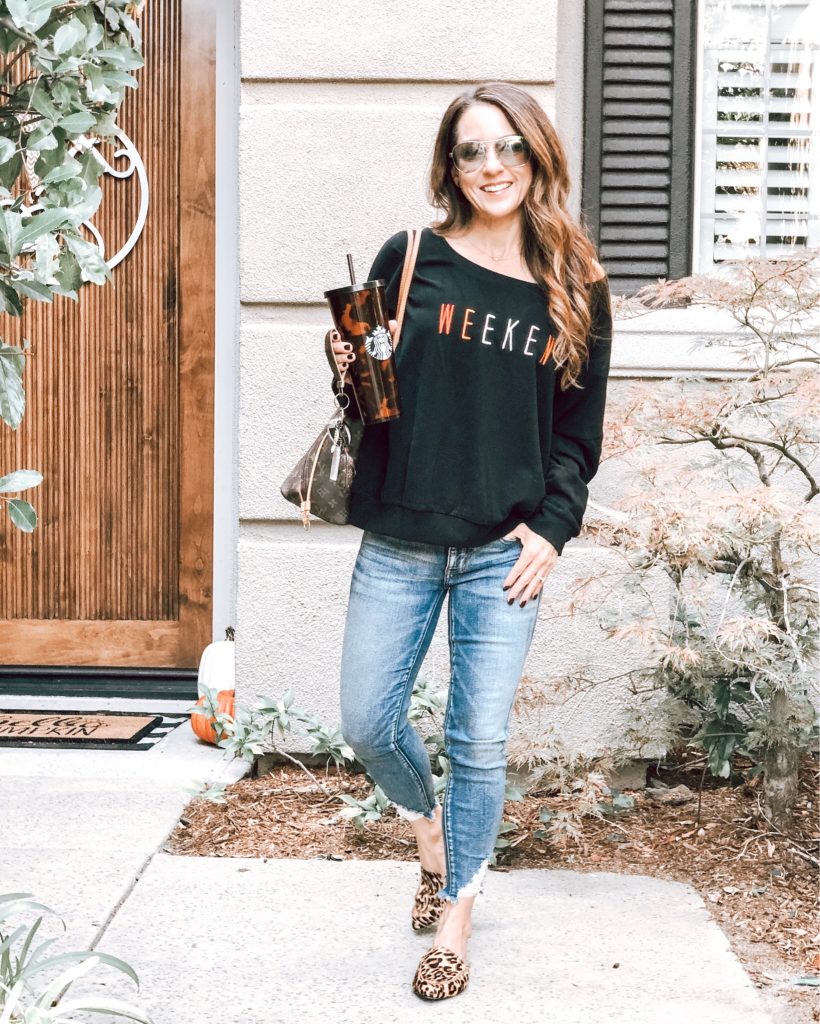 Another great soft casual sweatshirt that is perfect for the weekend. This one is incredibly soft! I am wearing a small. Go with your normal size.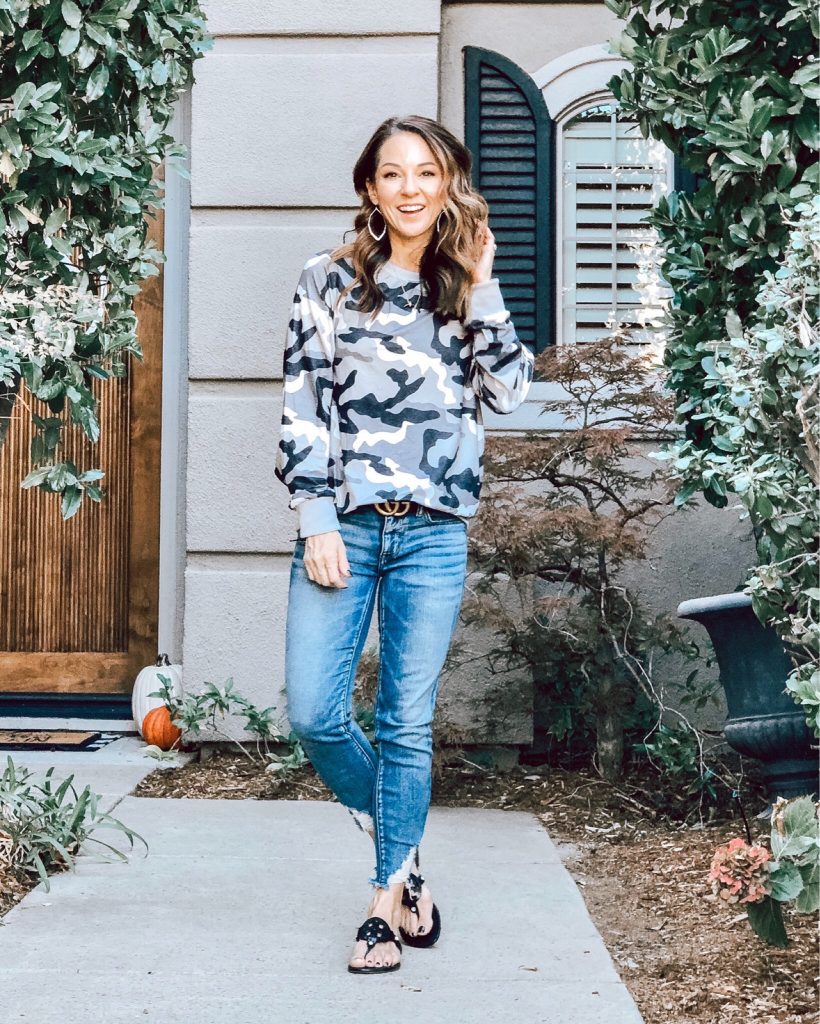 I am a sucker for camp and this one doesn't disappoint. It comes in a few other colors. I am wearing an small.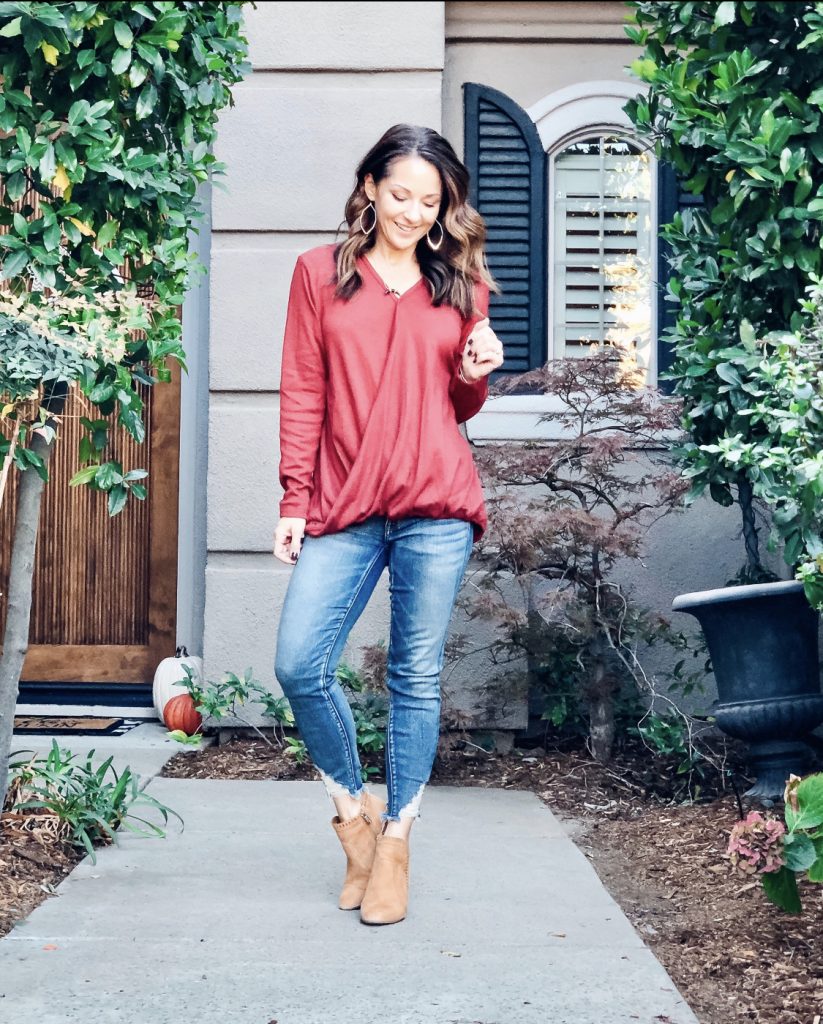 This top comes in several colors, I had to get this in red for winter! It fits well and I appreciate the stitch at the top that holds the top closed – you won't have to worry it opening up. I am wearing a small.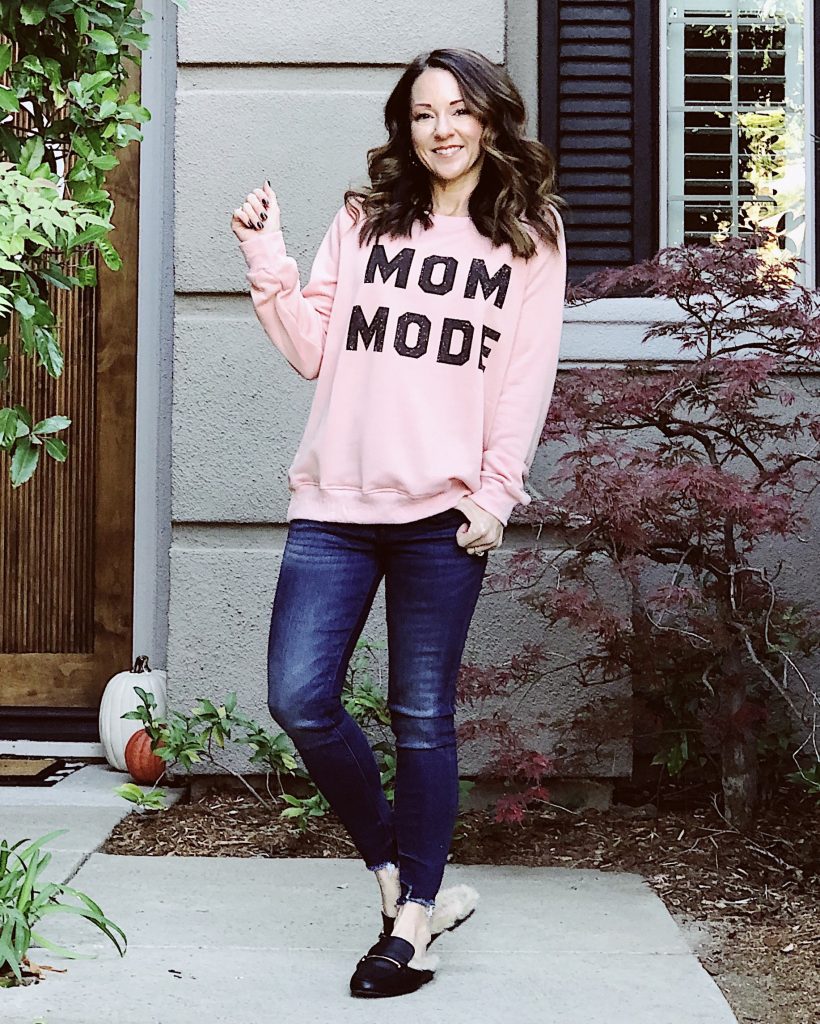 Okay, are you starting to see a trend? I love sweatshirts and I love cozy! Another great everyday top. It comes in a grey as well. I am wearing a small.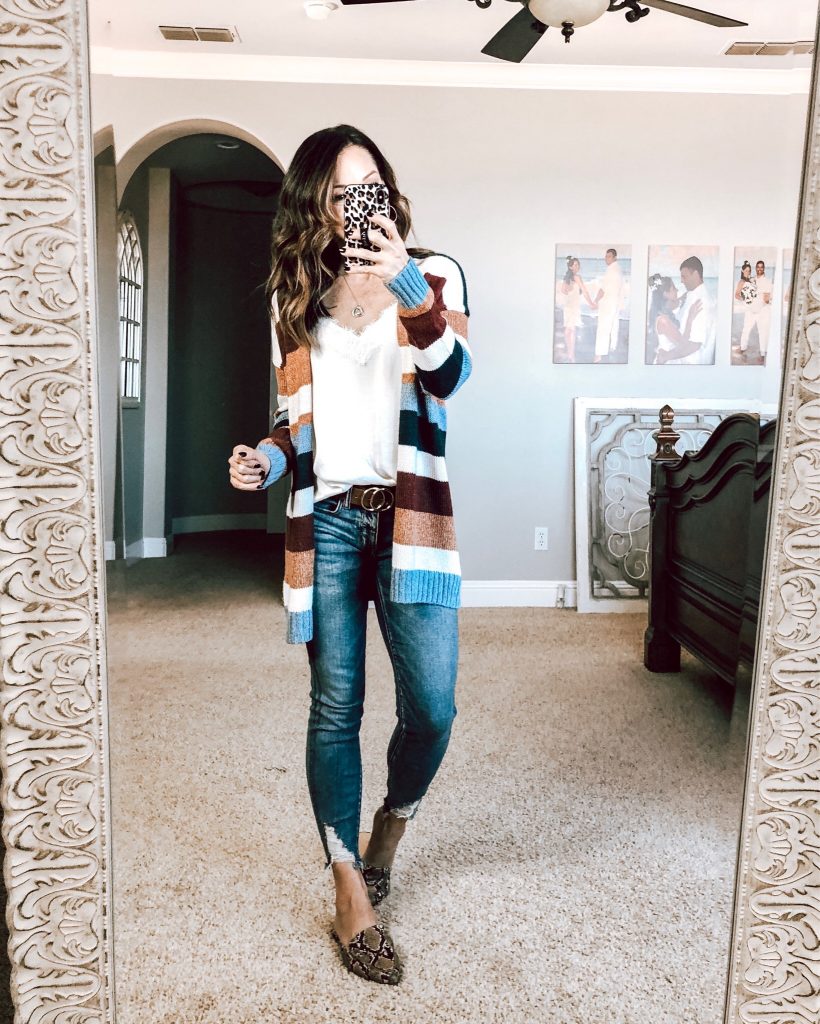 This cardi is one of my favorites and this one sold out in a hot second from American Eagle a couple seasons ago, but I found the dupe that is spot on from Amazon! Everyone that has bough the Amazon version, loves it!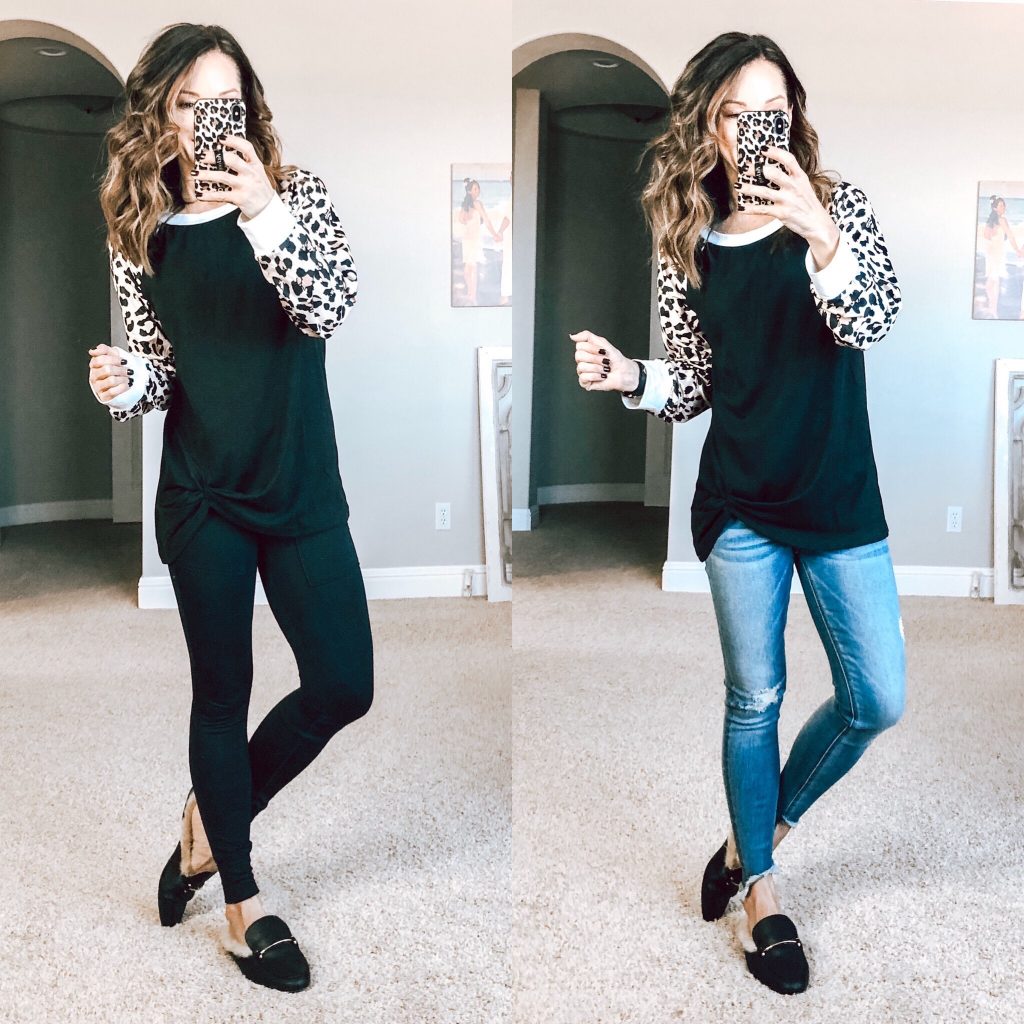 I love everything about this top! From the white cuffs to the white neckline. How cute are the sleeves? The length of this top is long enough to wear with leggings!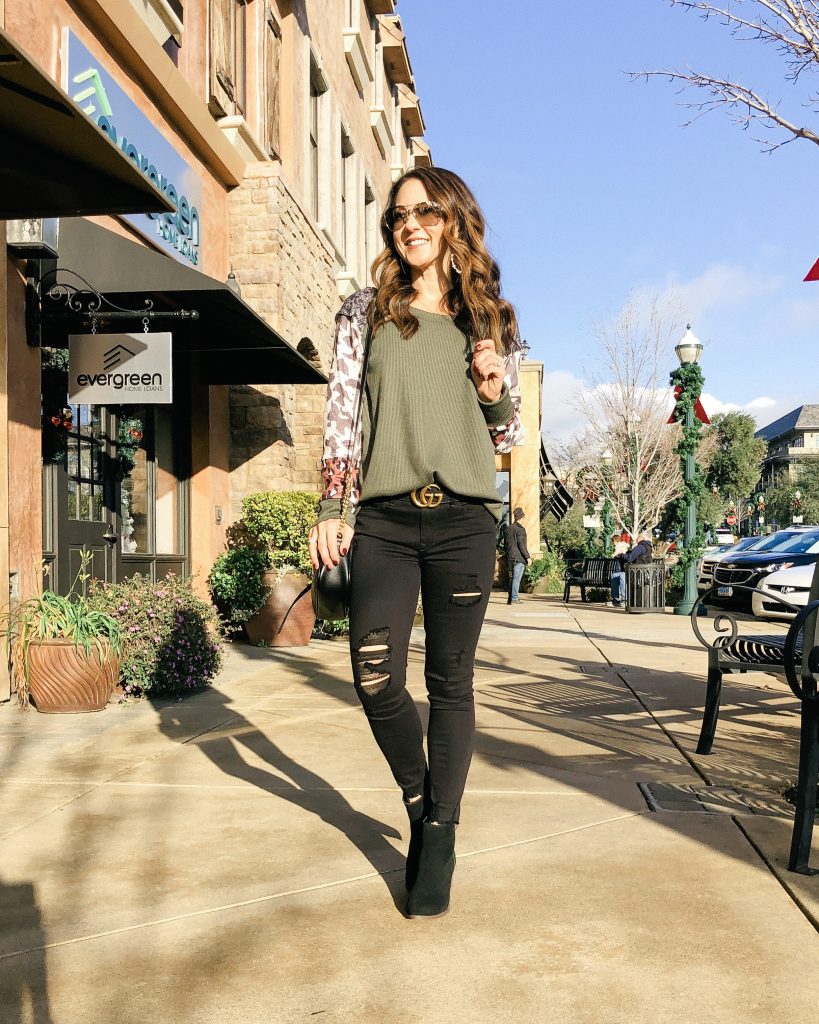 This is one of my newer tops and I just love the colors and the sleeve detail. And, I love that the body is a waffle knit – so cozy! I am wear a small.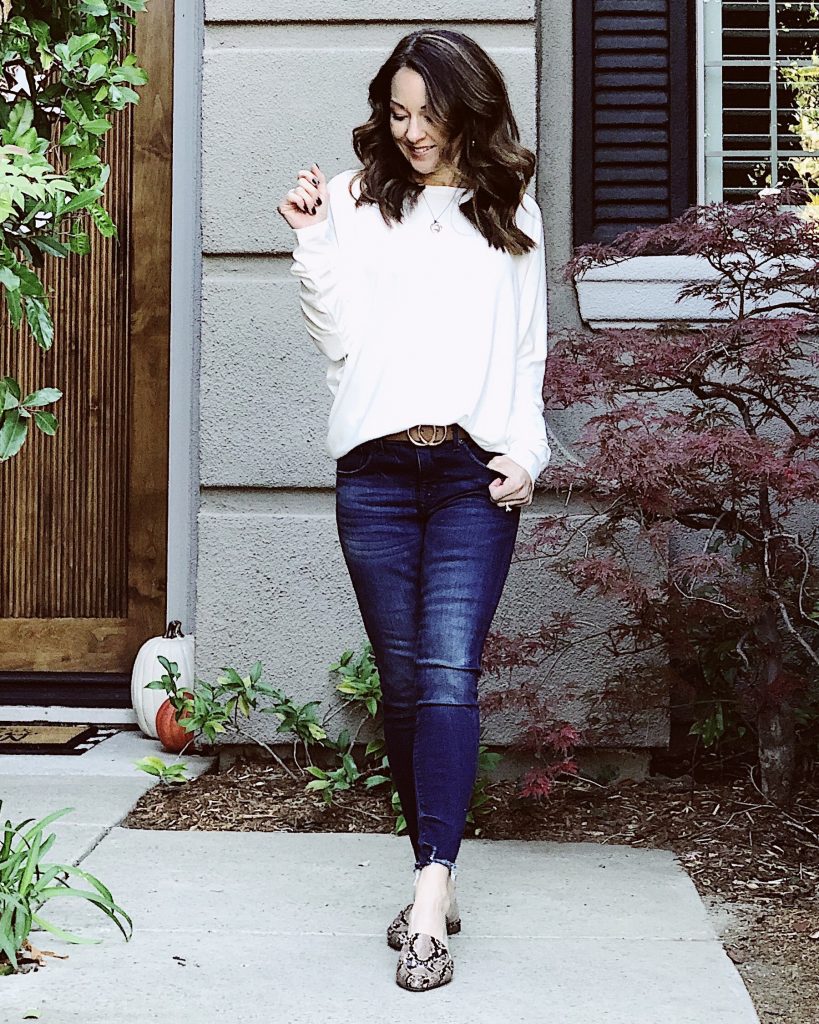 If you are looking for long-sleeve white top, this one is great! The cut is beautiful! You can wear it on both shoulders or off one shoulder. I am wearing an small. It comes in black as well.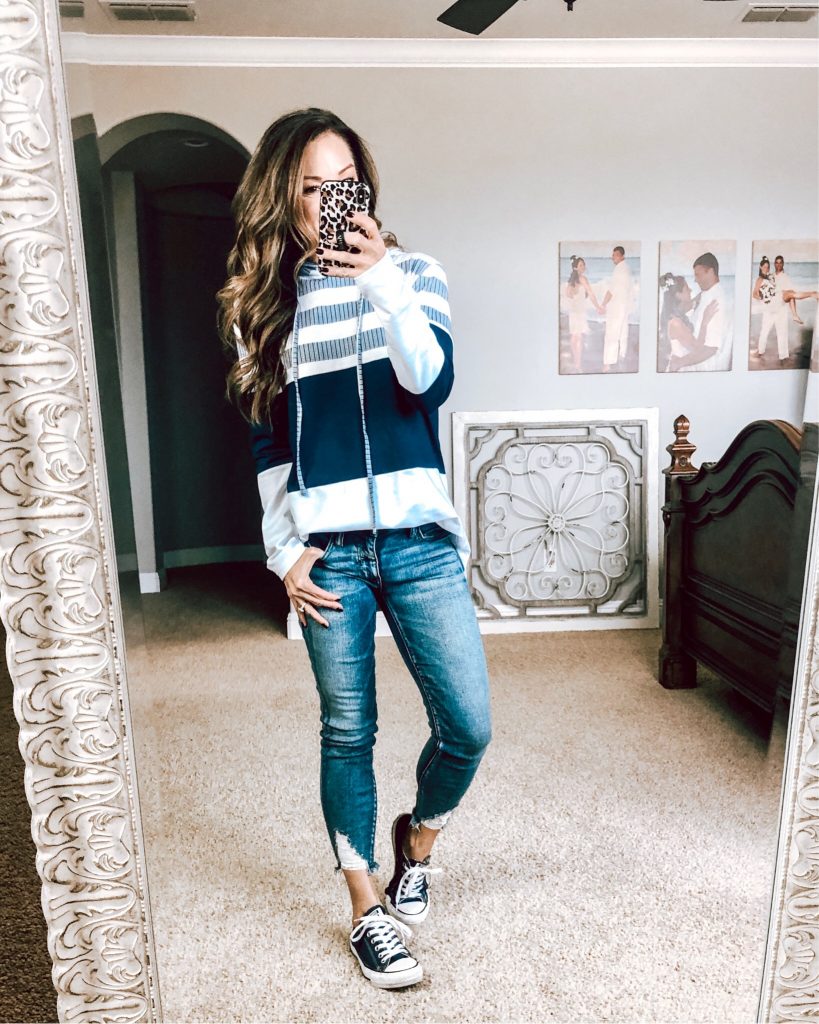 This top far reminds me of an Abercrombie find. It's well made. It comes in several color options and the fabric is a little thicker than an average t-shirt. I am wearing a small. It's long enough for leggings, too.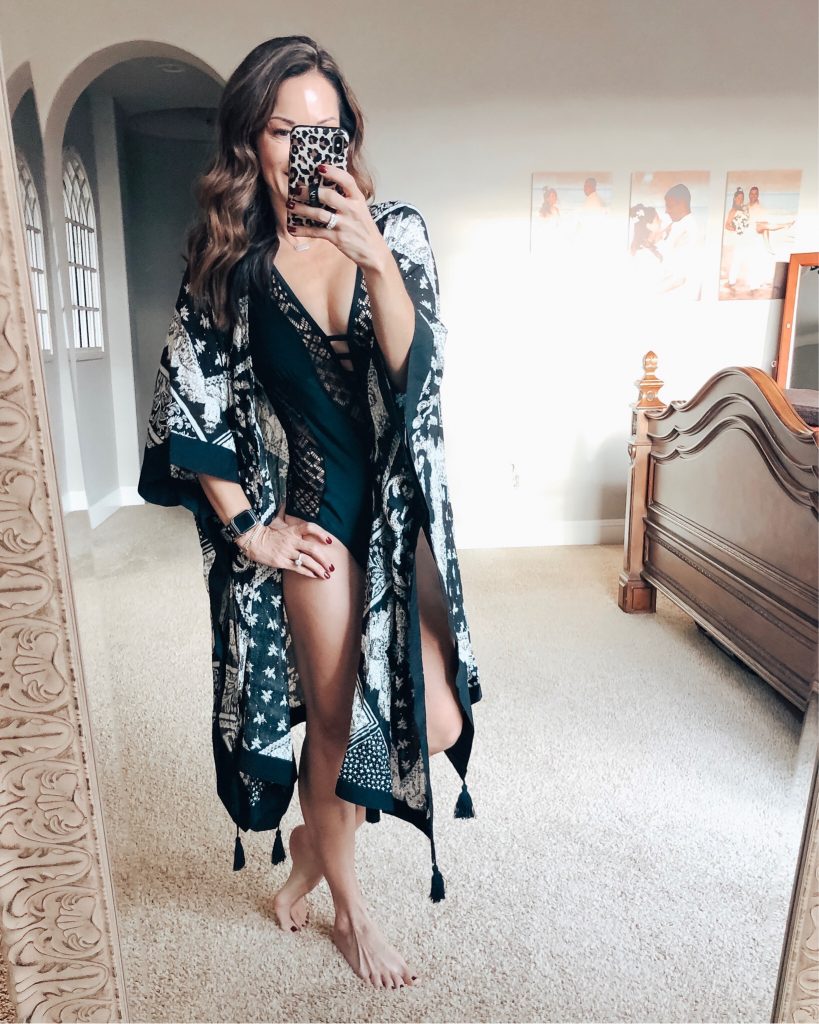 This swimsuit is a winner! I don't normally go for one-pieces, because I have a longer torso, but this one is perfect! I am wearing a small. It reminds me of the Becca swimsuits. And, this kimono is gorgeous! It's well made and will look great with jeans, too!

                
                


                    
                    
                


            
Make sure to check out my American Eagle Denim Try On blog post if you are still looking for jeans.
Please make sure to subscribe to my blog! And, follow me on Facebook where I share deals of the day, Instagram where I share everyday life & try on's and in the Liketoknow.it app so you can shop all my looks.