Wooden Ships Knits – Sweaters with a Purpose
Gorgeous Sweaters with a Purpose!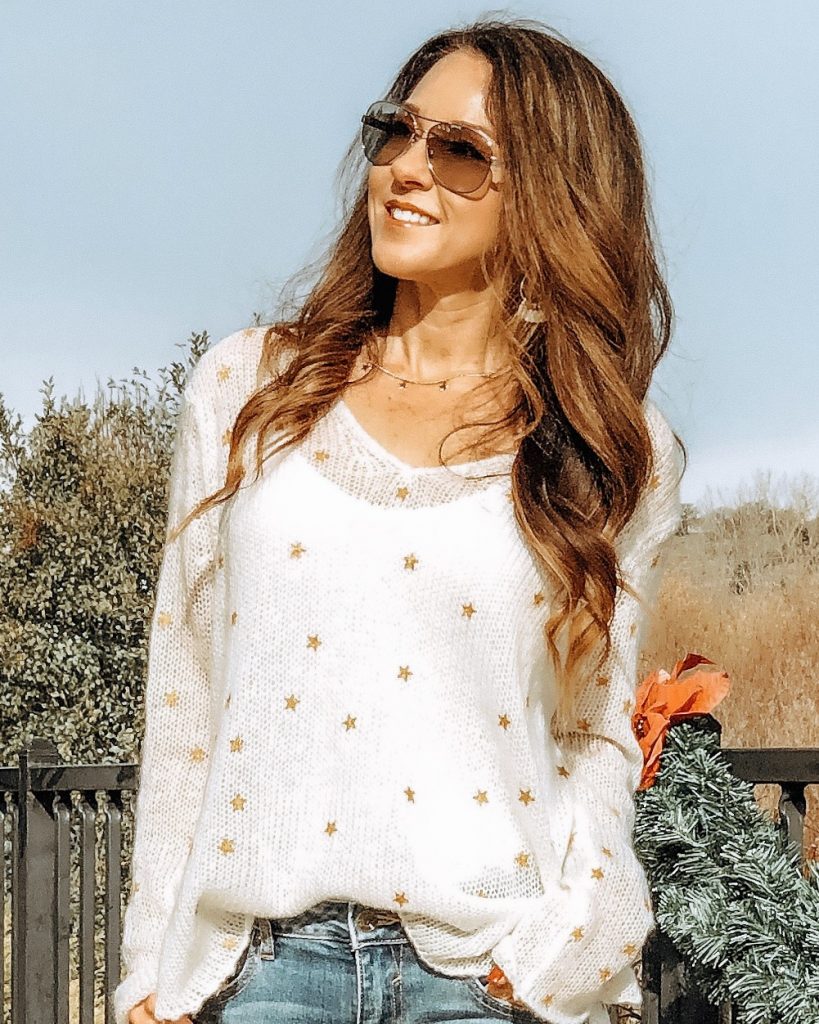 Made with love!
If you have been following me for even a hot minute then I am sure you know that I am all about comfy. If it's not comfy, I am not going to be wearing it. Another thing, that I am sure you know by now is that I am all about quality as well. So, when I found Wooden Ships, my heart began to pitter patter! The quality of the Wooden Ships sweaters is beyond amazing! The moment I opened my package, my heart skipped a beat. I am not joking! The sweater I am wearing is the Mini Stars Metallic V-Neck and it's absolutely gorgeous and you can see that it was made with love! As a matter-of-fact, each star is hand printed, so no two sweaters will be alike!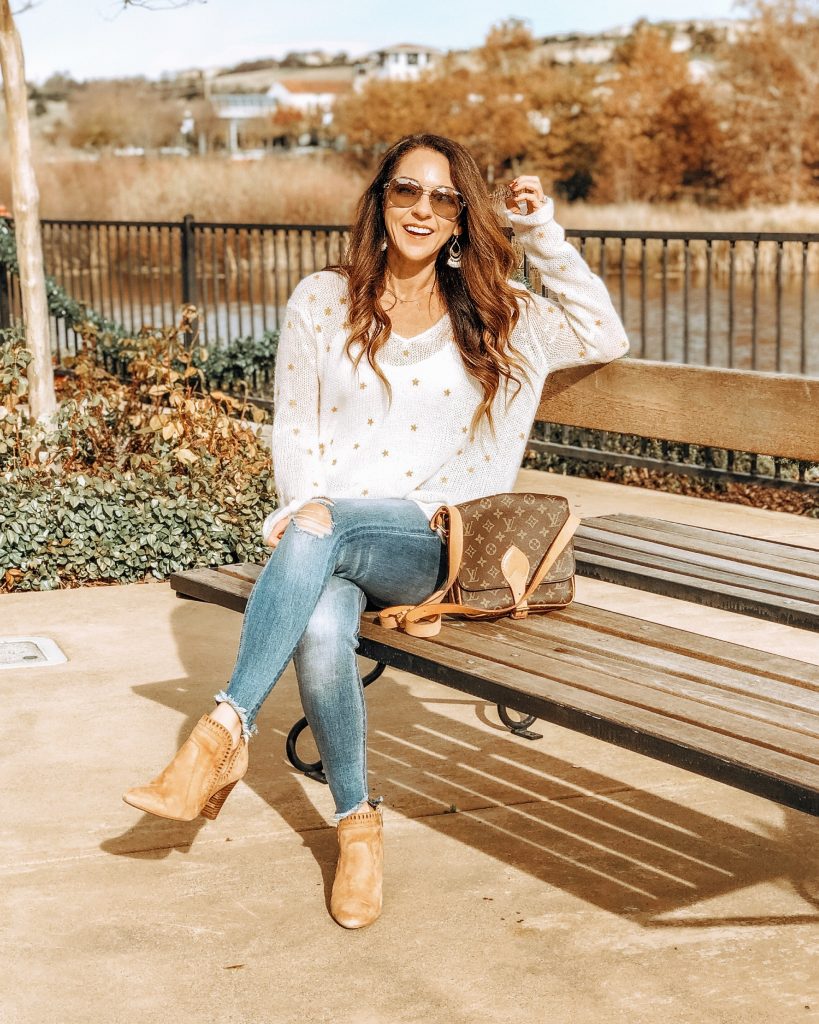 Made to order!
There is so much more to love about this company than it's gorgeous collection of sweaters! All pieces are made to order! They believe in lean production, a no waste approach to production so there is no stock, little to no waste, which greatly reduces their carbon footprint. They pay extreme attention to detail, so they have a phenomenally low return rate.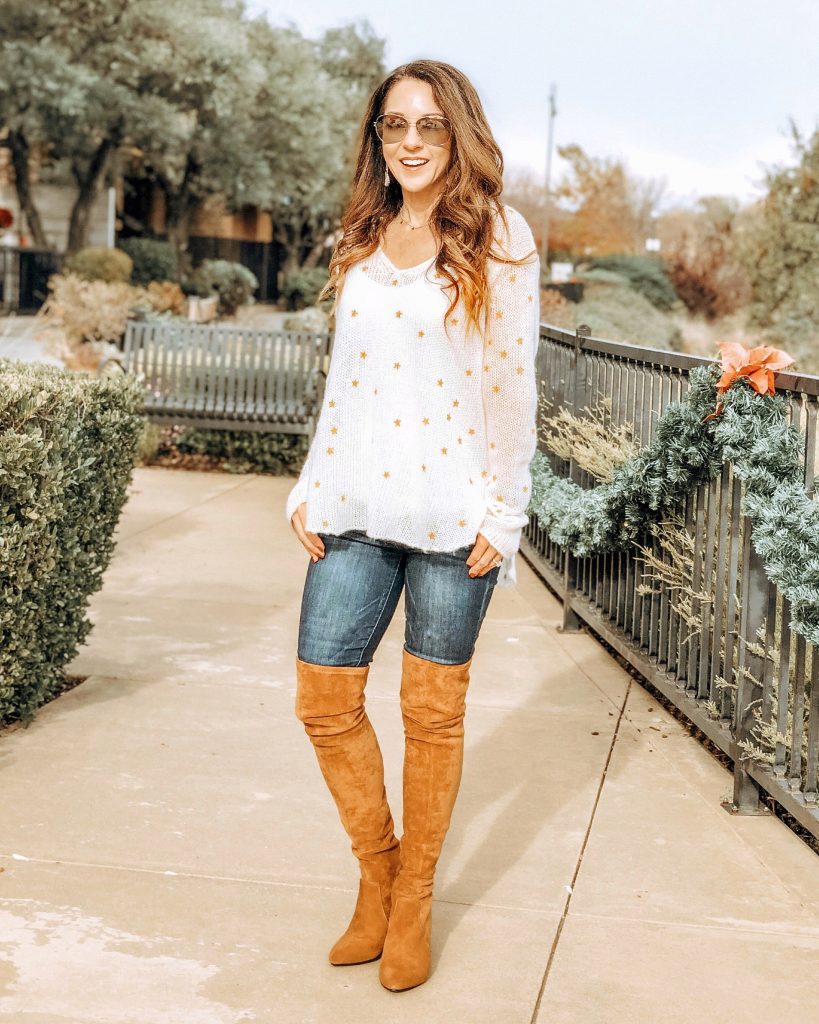 Giving Back!
Wooden Ships gives regularly gives back to numerous organizations which you can take a peek at here.
In 2014, they participated in a program to help the orangutans and the rain forest in Indonesia. Together with over 90,000 Avaaz members, $1 million was raised to buy a 389-acre chunk of rainforest in Borneo. By purchasing it, they helped protect 700 of the world's last remaining endangered Bornean Orangutans.
Wood Ships also believes in fair and ethical production. They own and operate the factory in Bali where they go beyond fair wages and conditions, provide extensive training and opportunity for growth, and so many amazing benefits that you can read about here.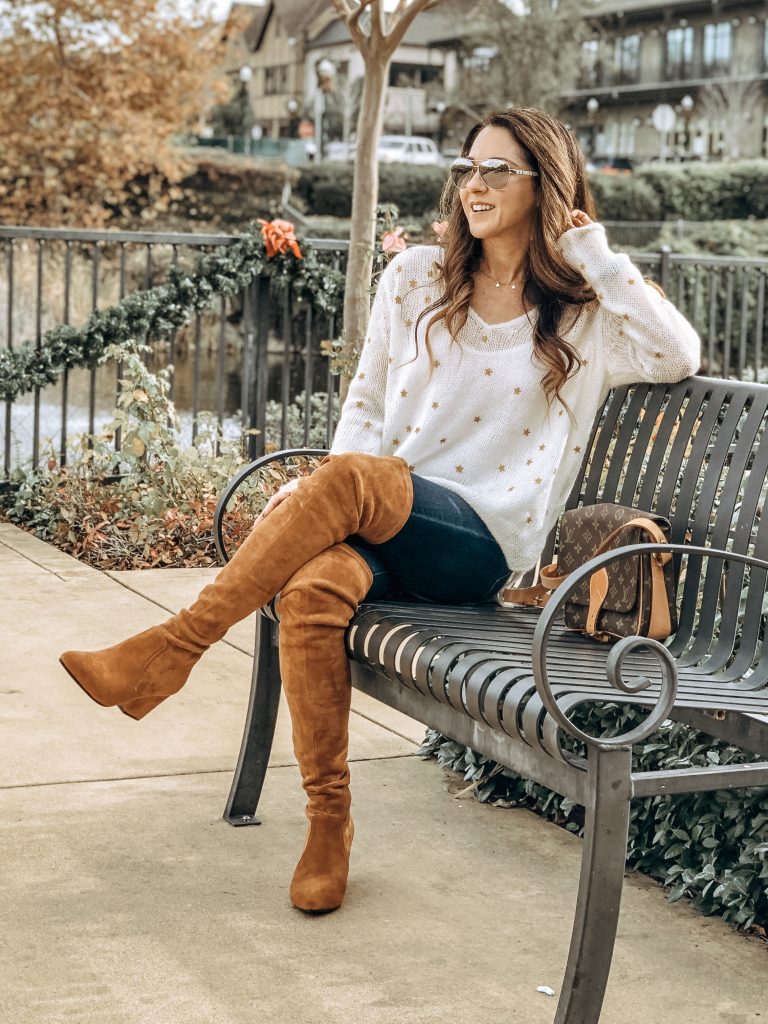 I am hooked on Wooden Ships and I can not recommend to you enough!
You have to go check out Wooden Ships. They have so many great styles to choose from and you can get 15% off your Wooden Ships purchase with code: EVERYDAY015! Added bonus: They have free shipping on all orders!