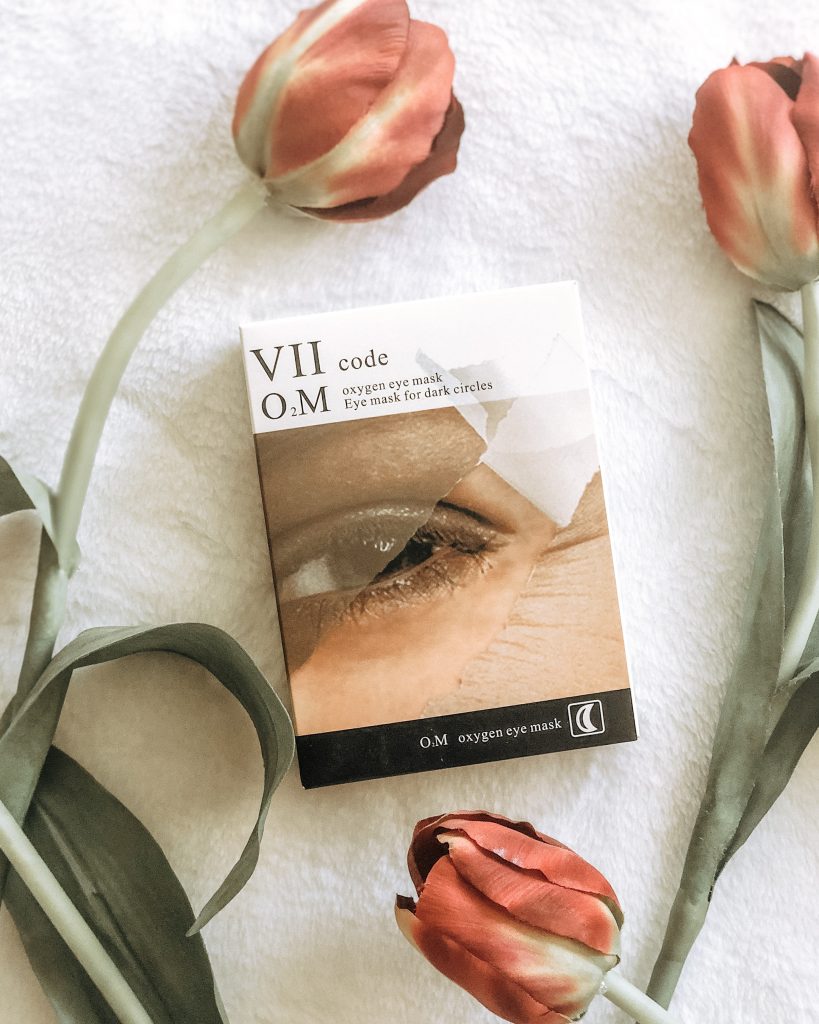 Happy New Year Friends!!!
You all know how much I love beauty products!  It's a bit of an obsession!  And, I am all about self-care!  Yes, I am fighting the aging process the best I that I can!  As you know, the earlier and younger you can start the better!  I am going to be sharing so much more about self-care with you this coming year!  I am super excited about all that I have in store for you and hope that you are excited, too!
When I comes to self-care, I look for products that easy to use and effective – isn't that what we all want?  So, when I was contacted by VIIcode to try out their O2M Oxygen Eye Mask for Dark Circles, I jumped at the opportunity!
The VIIcode Eye Masks are the perfect addition to any anti-aging skincare routine and literally make you look like you've slept hours even when you haven't. Say goodbye to tired eyes, dark circles, and fine lines!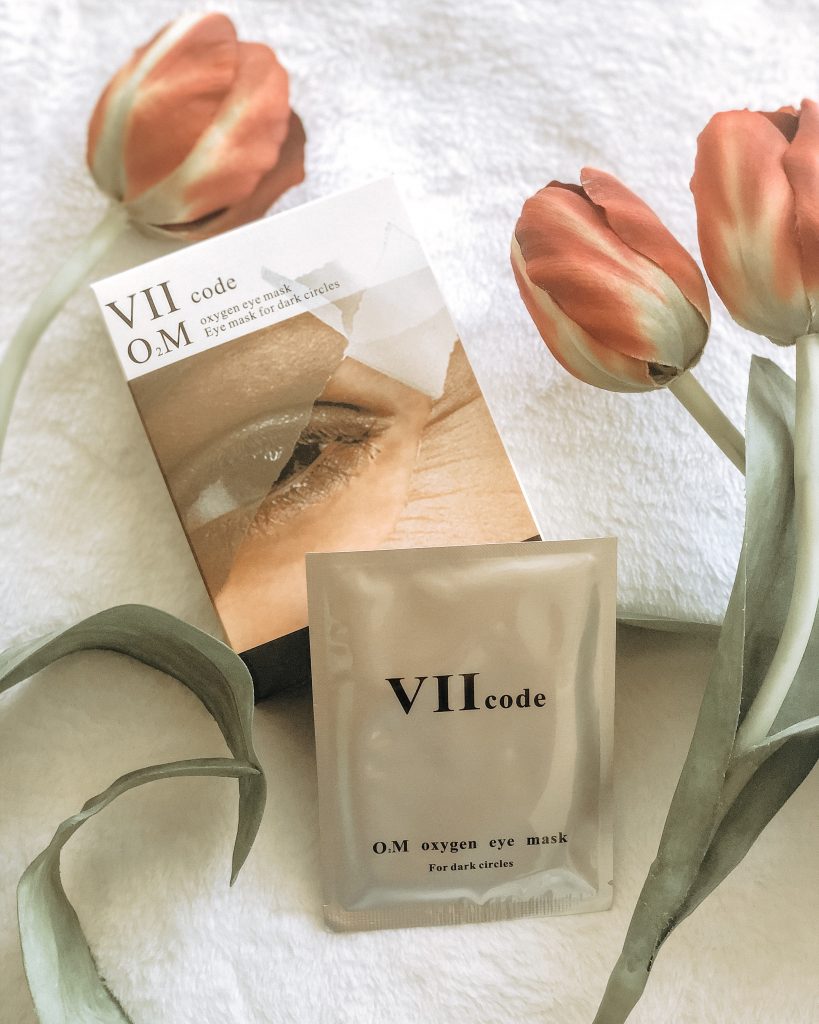 VIIcode – The Beginning
The origins of VIIcode dates back 200 years when Byrne Victor created the "Ageless Mystery" and became the first person to serve customized skincare.
In 1800, Bryne brought the "Ageless Mystery" to Queen Josephine (wife of Napoleon)  and was then, at the requirement of the Queen, made a promise to keep the mysterious formula as a secret until the queen's death.
Forward to 1945 when one of Bryne's offsprings, VII Bryne Victor, established the first luxury club (VII Identity Club) for customized skincare in New York – this is how VIIcode got it's name.
After learning about this amazing history, I was even more excited to try this product!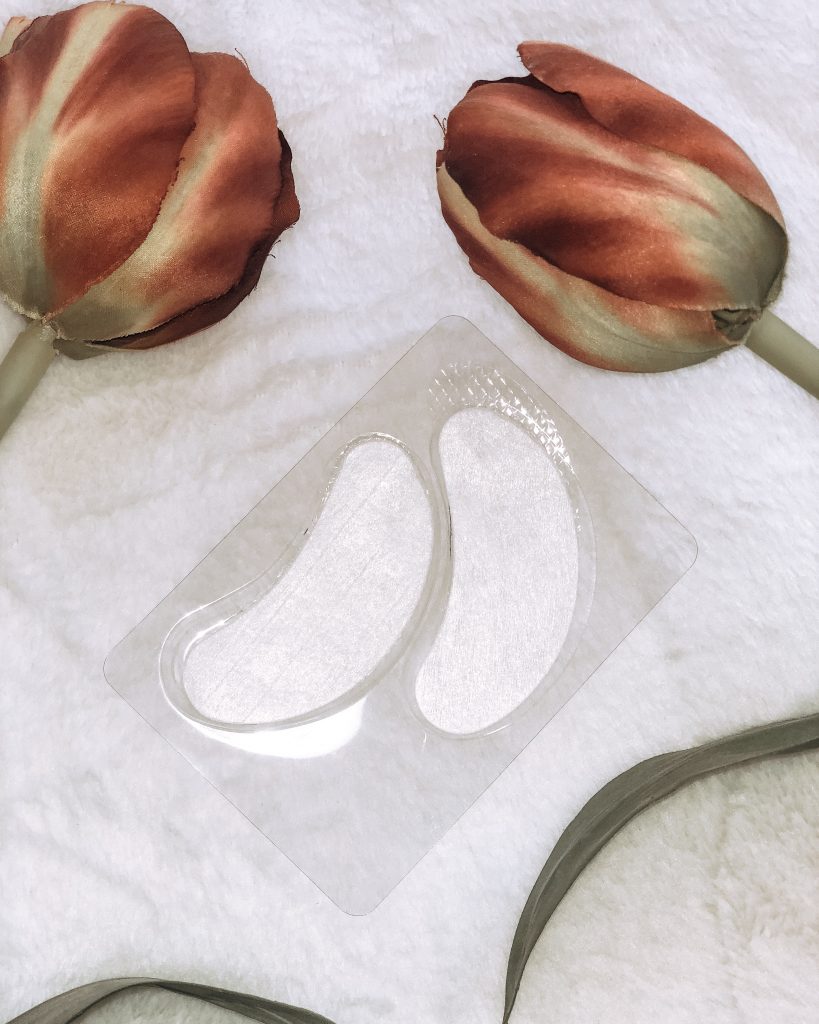 The Details
VIIcode is an 8-hour overnight treatment that uses a cool gel to conform to the shape around your eye, infiltrating the entire area in soothing botanical extracts as well as targeting specific issues like fine lines and dark circles. That means it works as you sleep to help you appear instantly more awake in the morning!
VII code Eye Mask for Dark Circles offers incredible defense against all of the factors that cause concern around the eye area as stated on their website:
relief from tired eyes or lifestyle factors
increased blood flow and lymphatic circulation
boosted oxygen intake to combat wrinkles and over-pigmentation
plumped smooth skin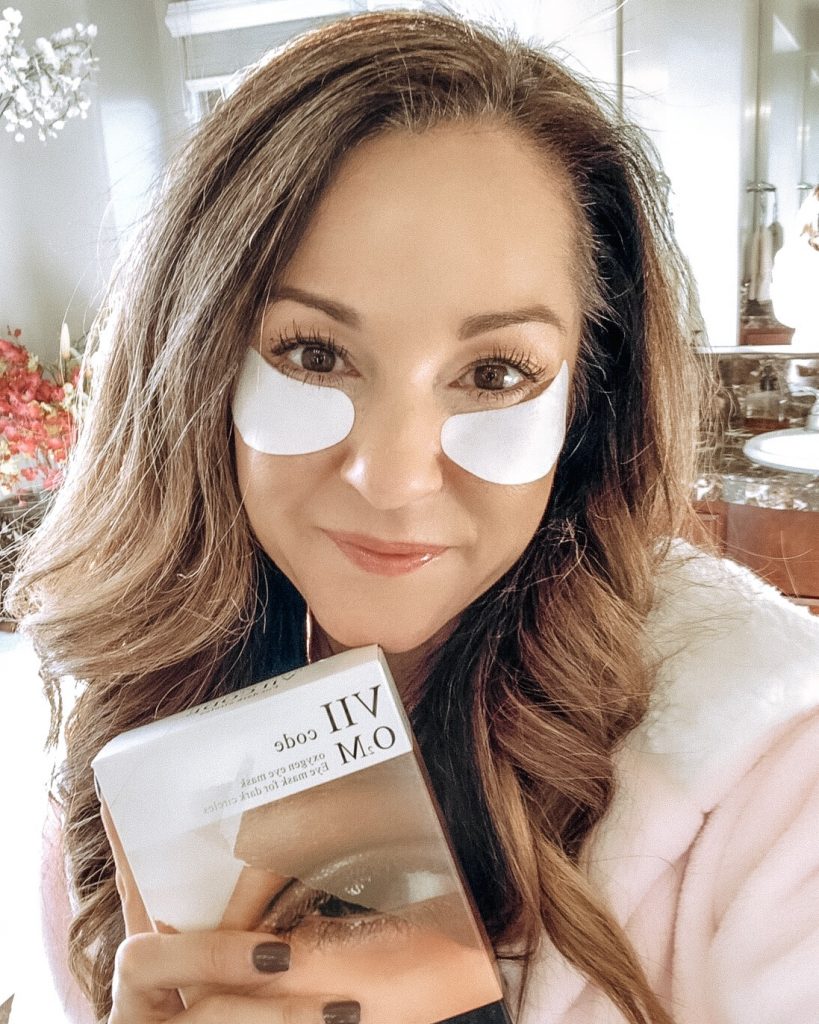 My Results
I will admit that first time I tried these, I did not read the directions and I put them on over my eye cream.  Make sure not to do this as it will cause the eye patches to slip and slide.  Make sure place them on clean and dry skin.  Once I wore them properly, not only did they not budge, but they really worked their magic!  I woke up feeling like my eyes appeared brighter, well hydrated, which indeed made my fine lines appear less pronounced.  I really loved the ways my eyes looked in the morning!
Having used these for a few weeks, I think that these eye masks would be a great addition to my current skincare self-care routine.
If you would like to try these, you can get them from Amazon Prime!  Here is the link for the VIIcode O2M Oxygen Eye Mask  and the VIIcode O2M Oxygen Eye Mask for Dark Circles.
Cheers to the New Year & more self-care!