Before I jump into this amazing recipe, I have to start by telling where it came from!  It came from my current favorite recipe book "Simply Keto" by Suzanne Ryan.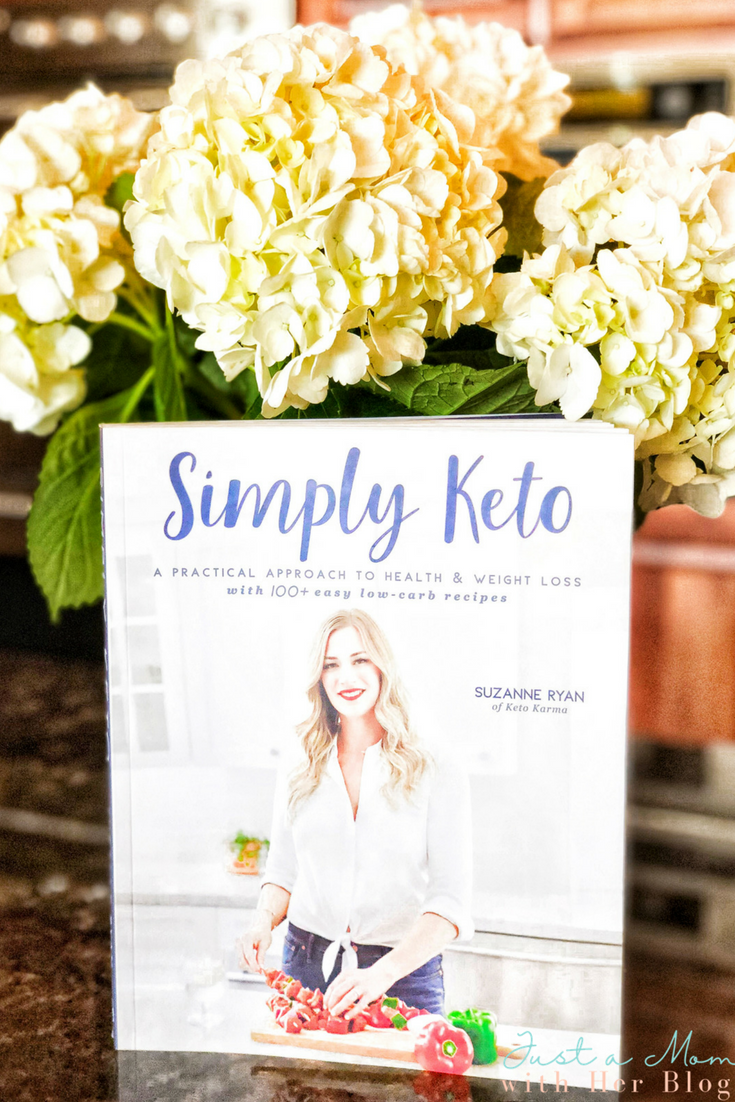 My dear friend told me about this cookbook and told me how amazing it was (she is the best cook, so I new it had to be good), so I jumped onto Amazon and bought a copy immediately!   Thank you Amazon Prime!!! I have been obsessed with this cookbook ever since it arrived!  Let me me tell you why this cookbook is so amazing!
Suzanne is relatable – She shares her story and journey
It goes over EVERYTHING you need to know about Keto – great if you are new to Keto or want have everything in one book
Gives you shopping lists – she even lists out what you can get at Costco, Safeway, Trader Joe's and Whole Foods
Gives you a 30-day meal plan
Tips on dining out on Keto
Most importantly, the recipes are easy AND delicious!
This cookbook is worth every penny and then some!  If you are interested in this cookbook you can get it here – Simply Keto by Suzanne Ryan.

Now, onto this delicious recipe!  It is not only keto, but is also paleo, gluten-free, and dairy-free!  How awesome is that?  And,it only takes 5 minutes to prep and it's a hit with the whole family!  Suzanne mentioned that it pairs nicely with asparagus, so that's what I made!  She didn't say how to prepare it, so I just cooked my asparagus in a saute pan in a little EVOO with freshly minced garlic and fresh lemon juice with a little dash of salt and pepper.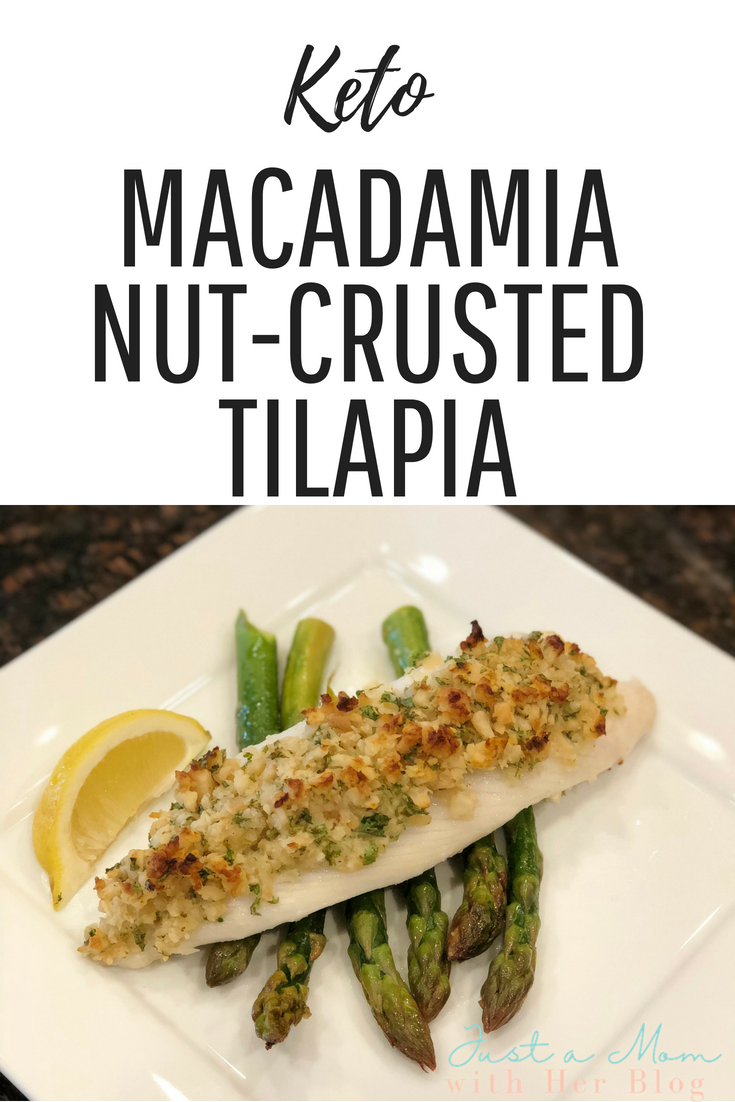 I hope you love this recipe as much as we do!
If you plan to make this, please let me know in the comments below!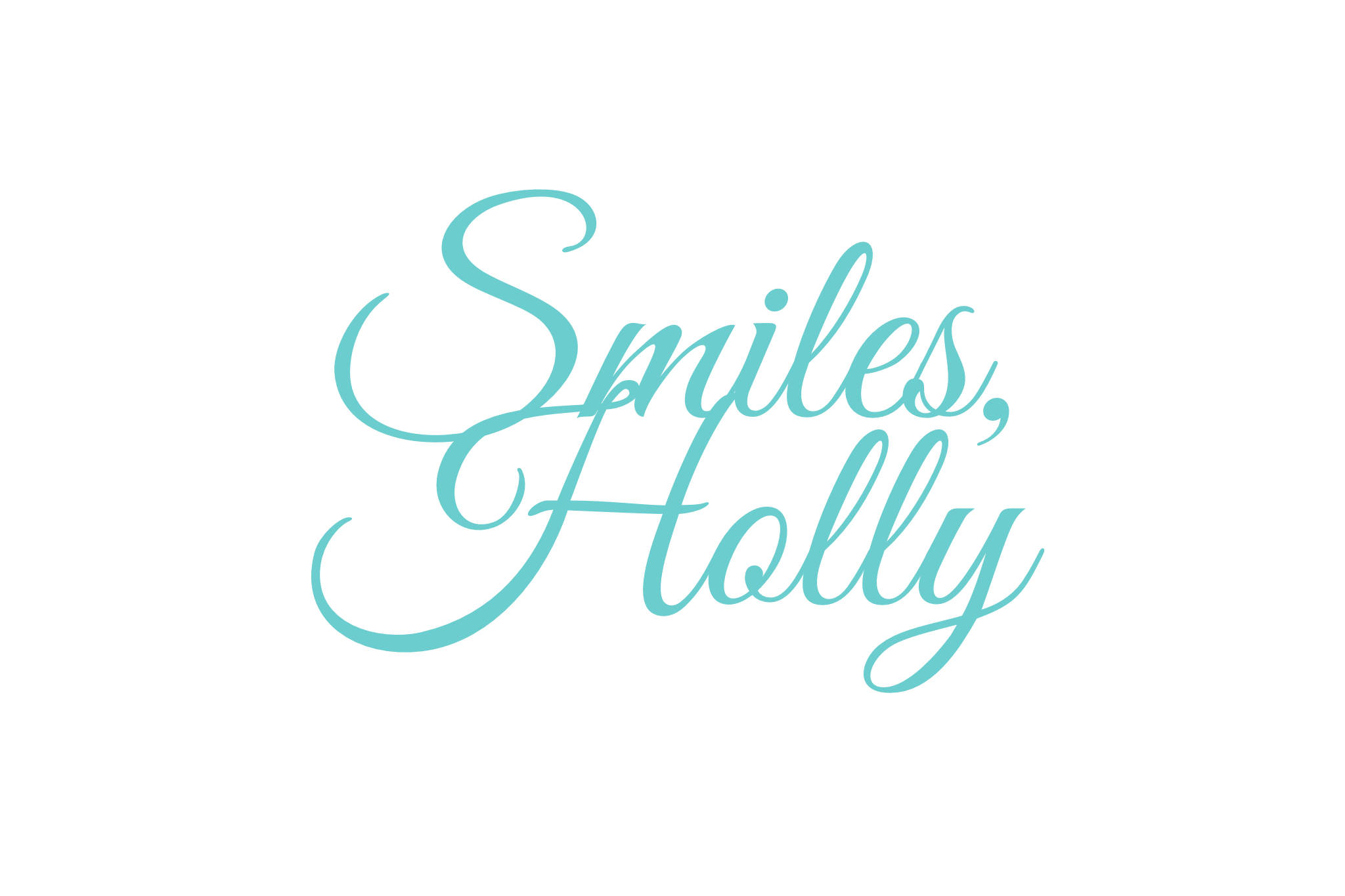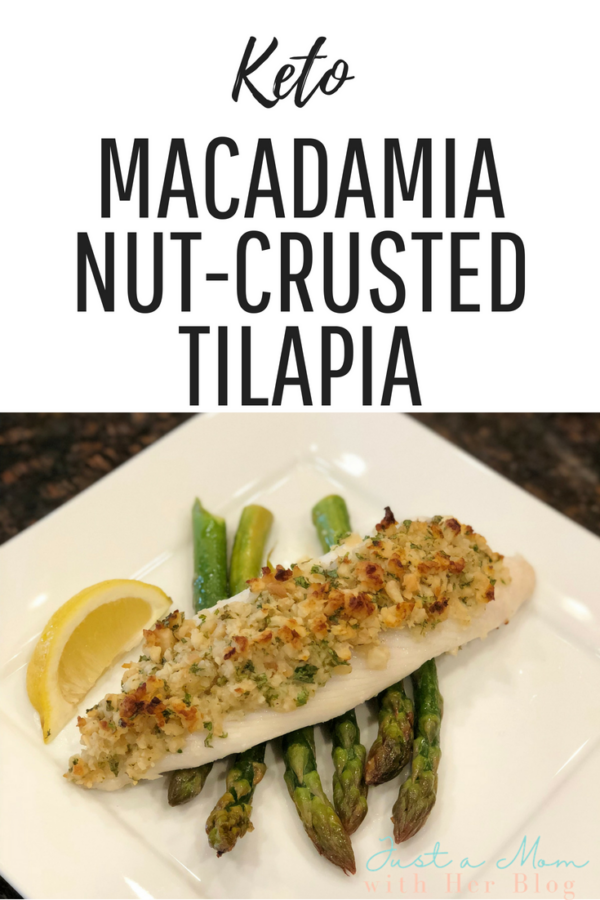 | | |
| --- | --- |
| | |
Preheat oven to 400 degrees. Line a rimmed baking sheet with parchment paper.

Place the macadamia nuts, parsley, and lemon juice into a food processor and pulse/chop until the mixture is slightly chunkier than breadcrumb consistency. Be sure not to over blend or you will end up with nut butter.

Rinse the tilapia with cold water, pat dry with a paper towel and place on the lined baking sheet.

Top each filet with with 1 tsp of coconut oil and then the macadamia nut mixture, pressing it into the fish. Bake for 10 to 15 minutes, until the top is crisp and slightly golden. Serve with lemon wedges on the side.