Well, it's that time of year again…. hello extra pounds! During the holidays, those extra pounds are inevitable. We all know they are coming and they certainly make themselves right at home on our belly's, thighs, and arms among other places. Come Thanksgiving and all the way through New Years Eve, I start to accept what I call 'My Winter Fluff". When January 2nd comes, I am ready to say goodbye to those extra pounds and every year I make this delicious soup that helps me shed those pounds quickly. I thought I would get this recipe to you now, so you will have it for the new year! It's super duper easy and will last you several days, which is an extra bonus – no cooking for several days! Woohoo!
You are seriously going to flip out when you see how easy this recipe is and you feel free to omit the zucchini, mushrooms or green beans if you aren't a fan. And, it's not really spicy even though you see that I use V8 Spicy Hot. It truly adds just the right amount of flavor and it really makes the soup amazing. Now, I am sure you notice that it's a bit high in sodium due to the beef broth and Lipton Dry Onion Soup Mix (note this contains gluten) , so if you have any blood pressure issues, then might want to use low sodium beef broth and try this recipe for a lower sodium and gluten free alternative to the Lipton Dry Onion Soup Mix.
When trying to shed pounds and lowering my calories at same time, I switch to a really fun and low impact 15 minute workout that I absolutely love. I love it so much that I wrote a whole blog post about it! It's a free workout that you can do at home and it only takes 15 minutes a day! You can check it out here!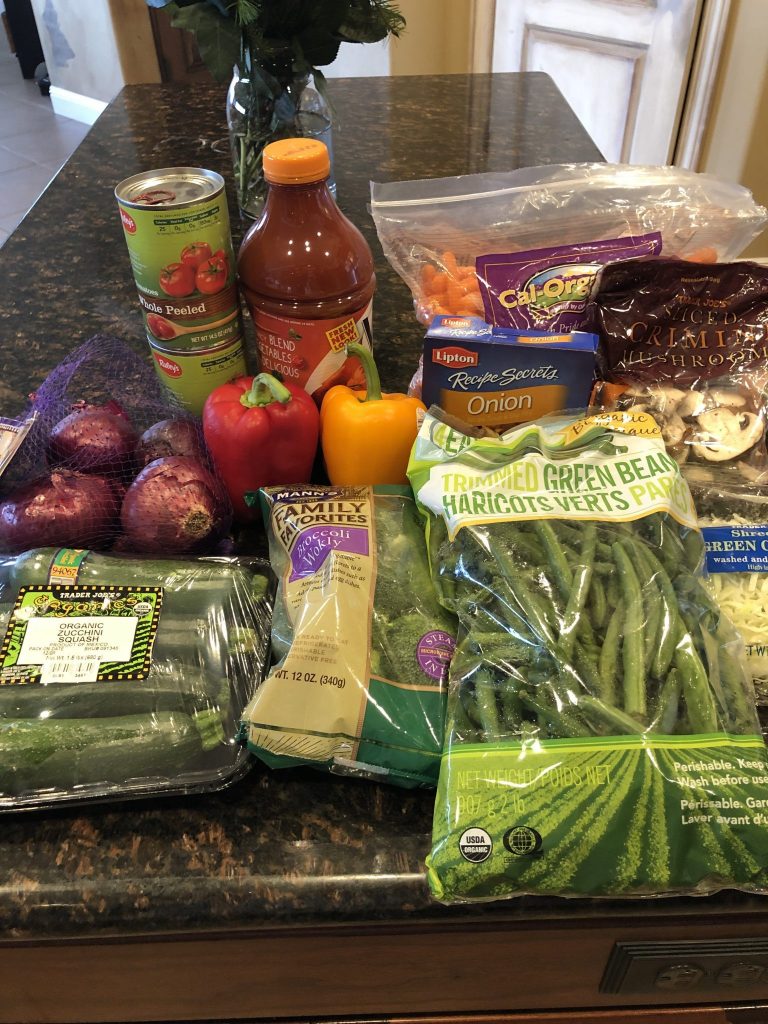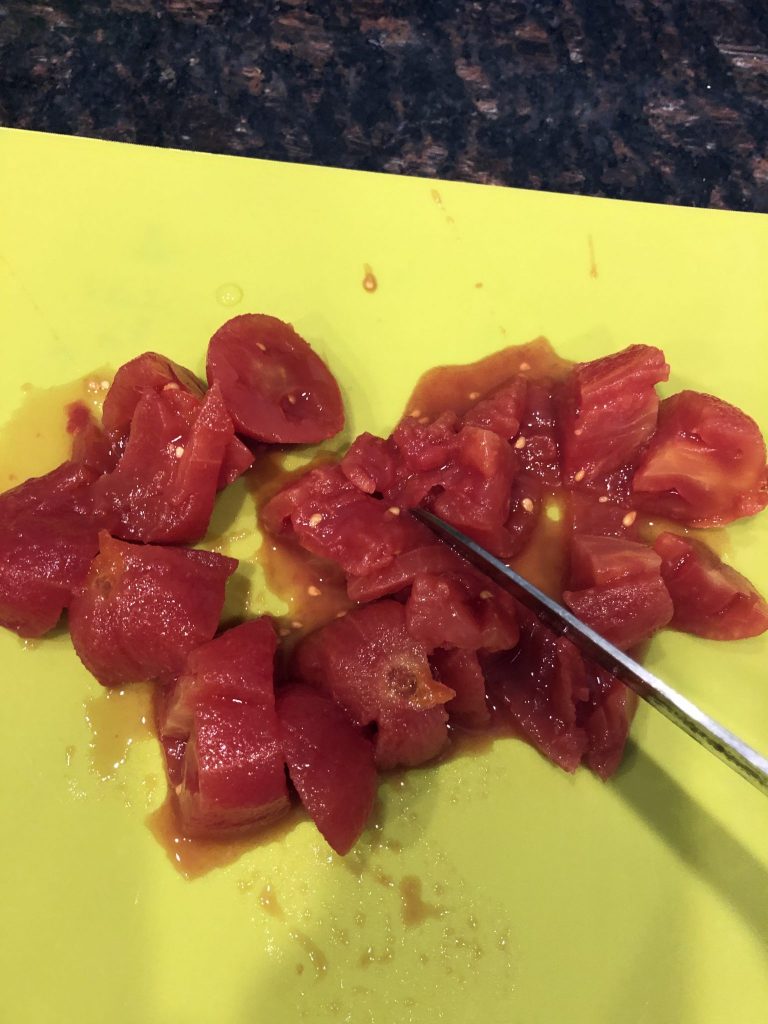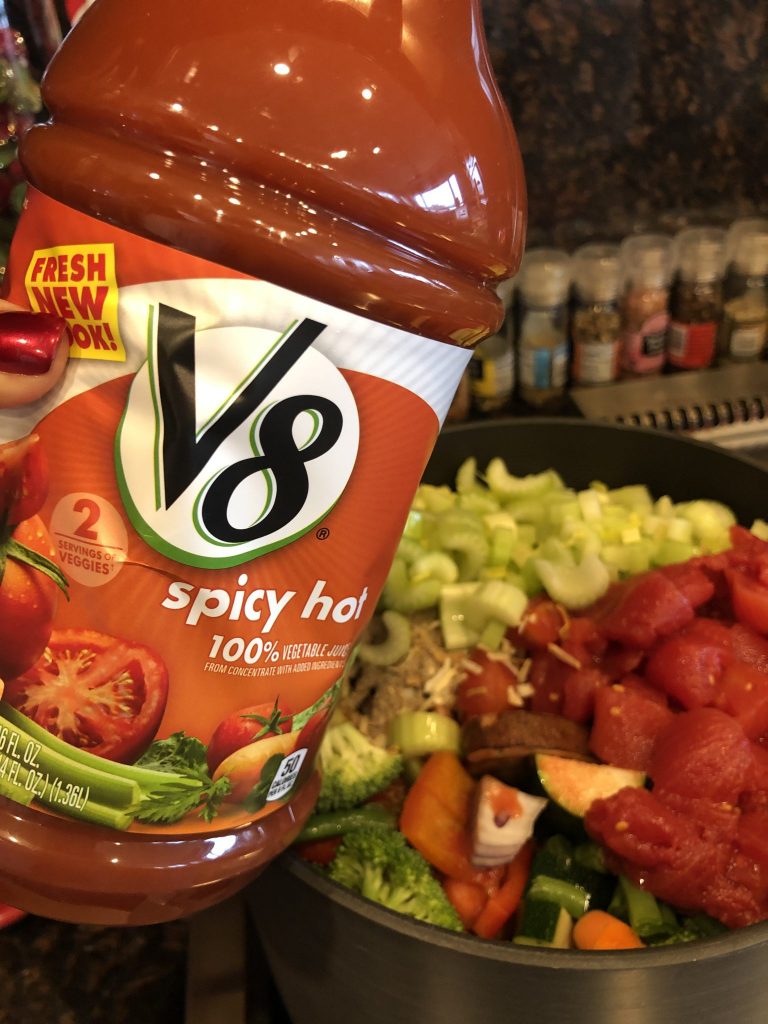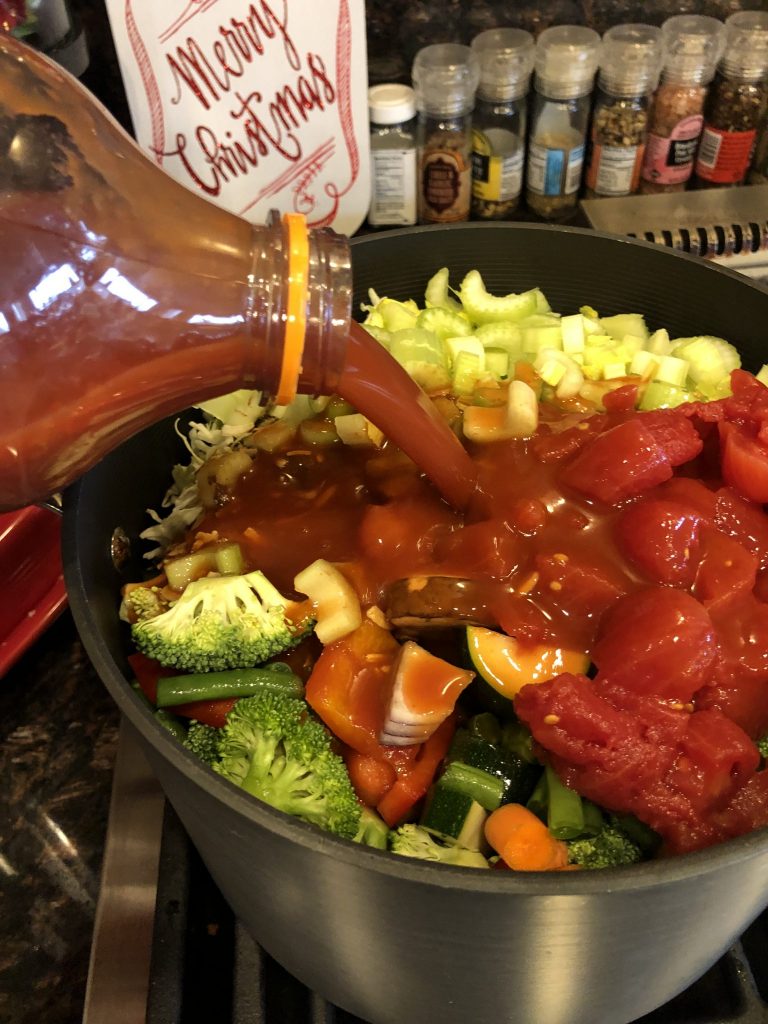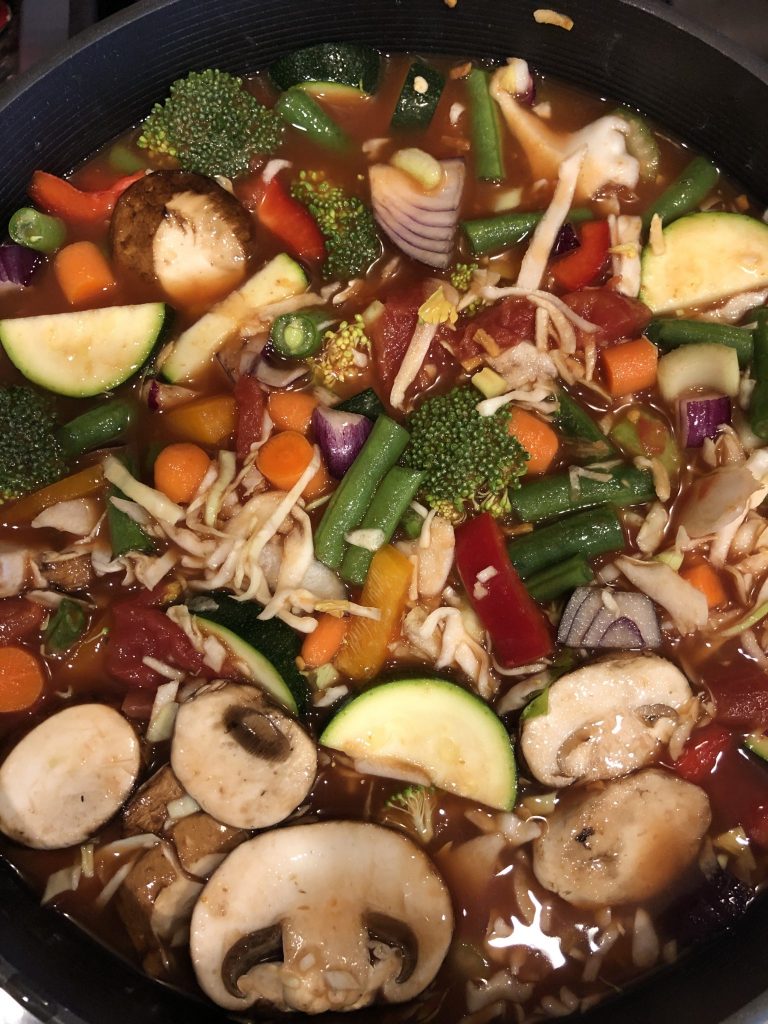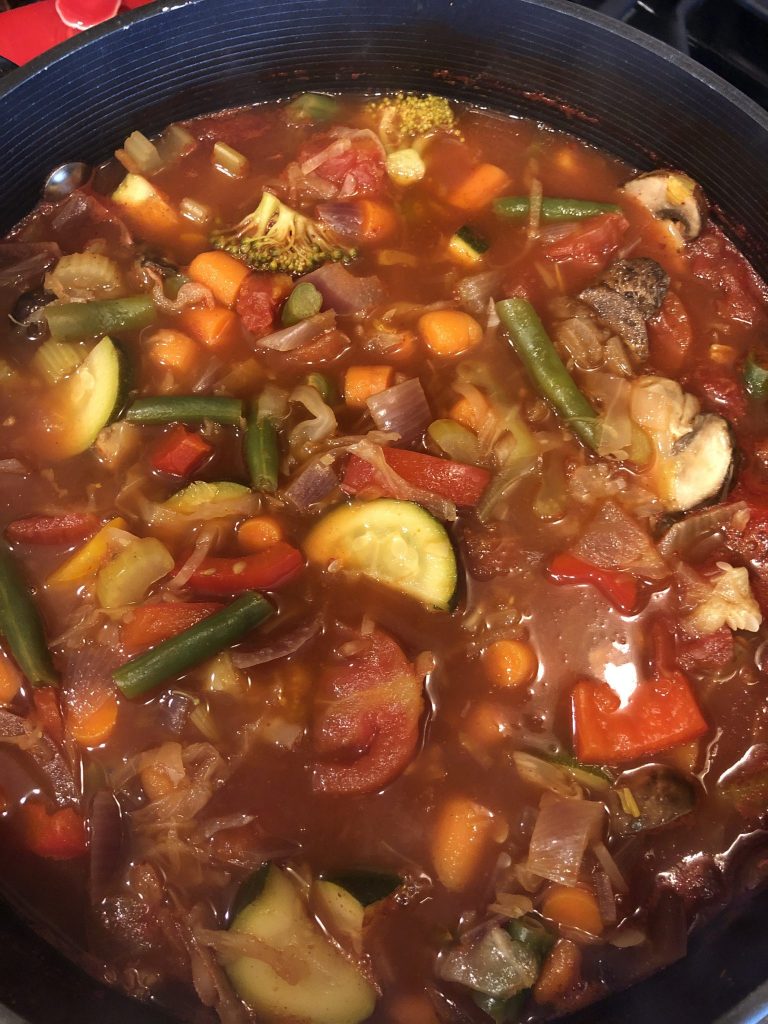 I hope that you make this soup and if you do, please let me know! I would love to know your thoughts! Enjoy!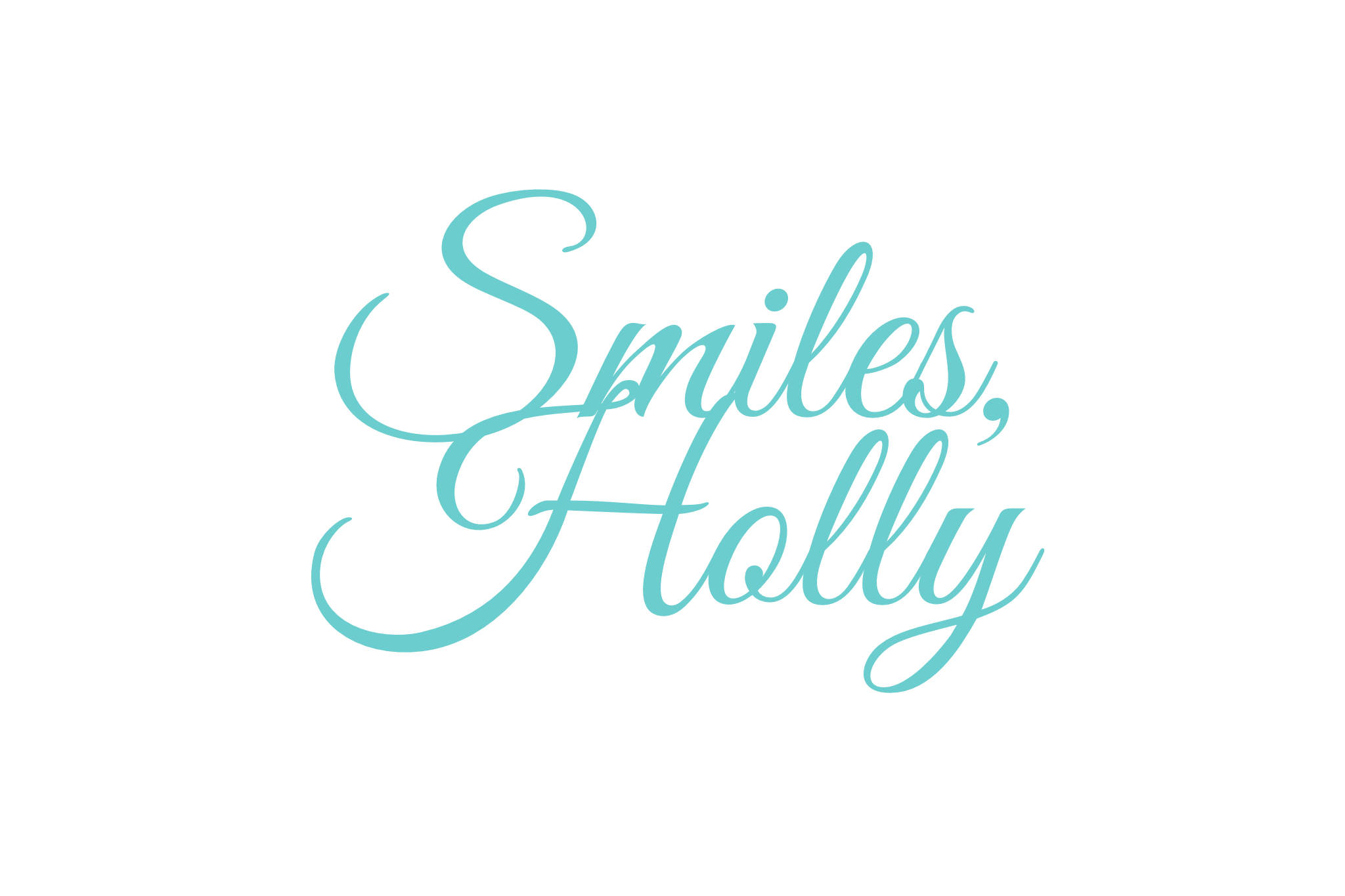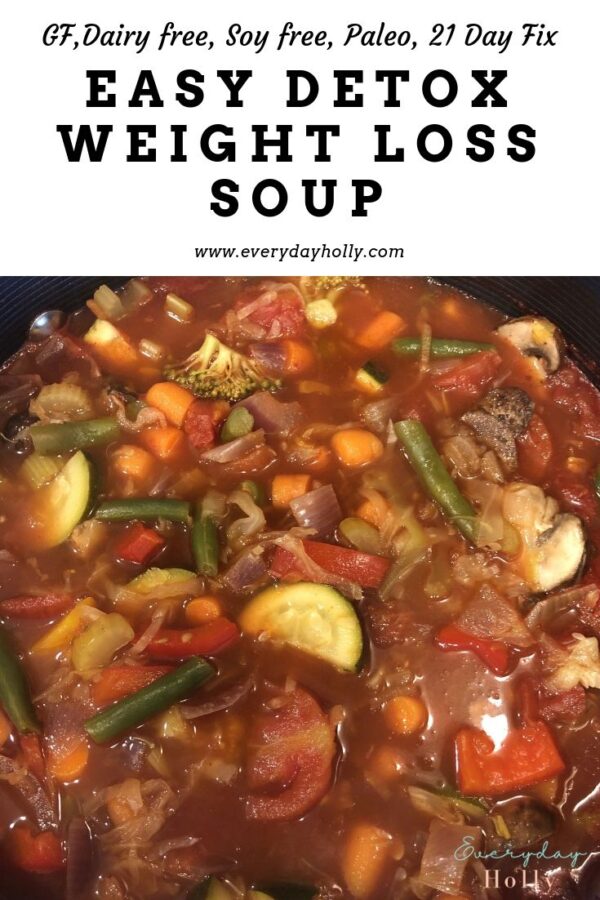 | | |
| --- | --- |
| | |
Place all the veggies in to a large pot. Add in the onion soup packet, beef broth, V8 juice and enough water to cover all the vegetables. Mix everything together, bring to a boil and then simmer until vegetables are tender. This will be enough for several servings for several days. Keep refrigerated and enjoy!