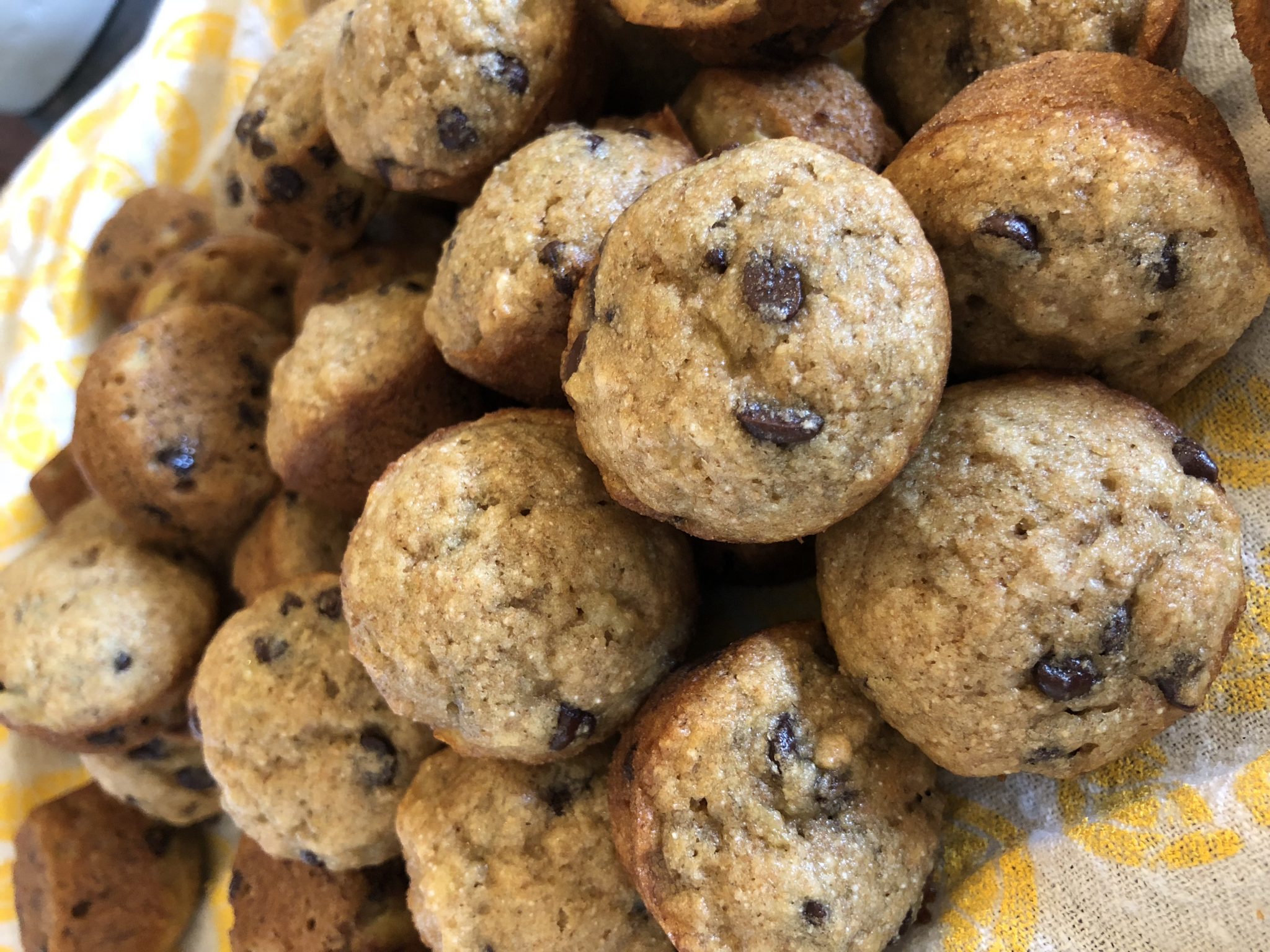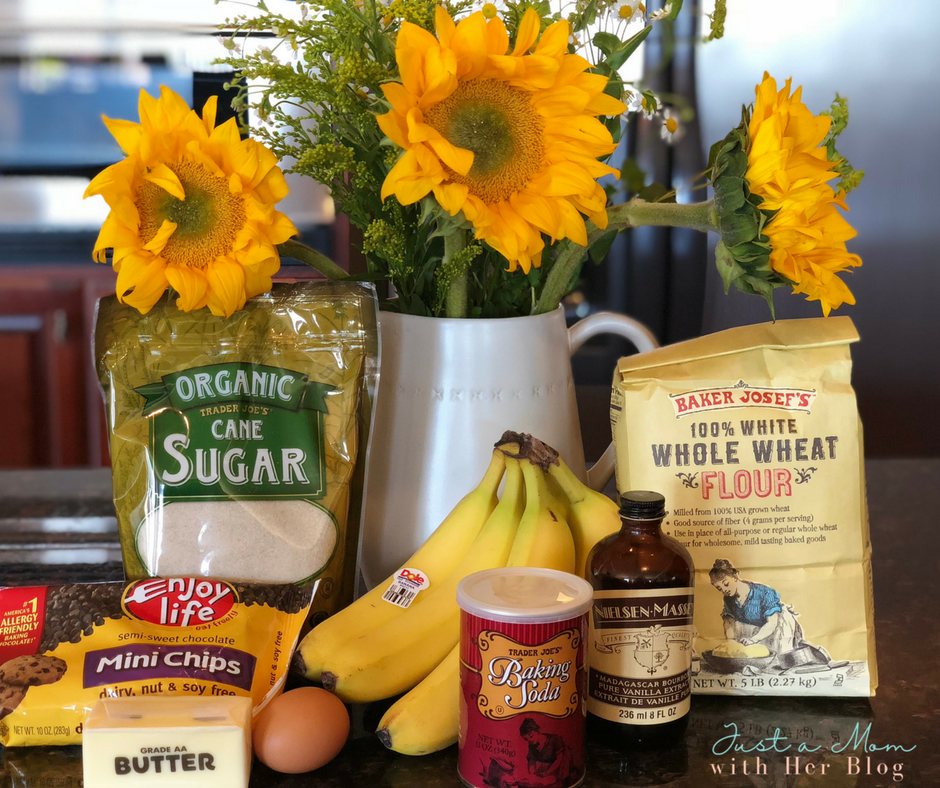 Are you ready for a super quick, super easy and delicious banana chocolate chip mini muffin recipe?  Well, I have one for you and it's a hit every time that I make them for the kids.
Around here, we love mini-muffins!  I love mini-muffins, because they are less messy!  When you have two boys in the house that travel from room to room while they eat (no, they should not be doing this, but they are sneaky!), leaving crumb trails everywhere (the evidence), then having a bite-size muffin that can pop right into their mouth is like dream come true for me!  And, the kids love mini-muffins, because they can grab them on the go as they are passing by or heading out the door.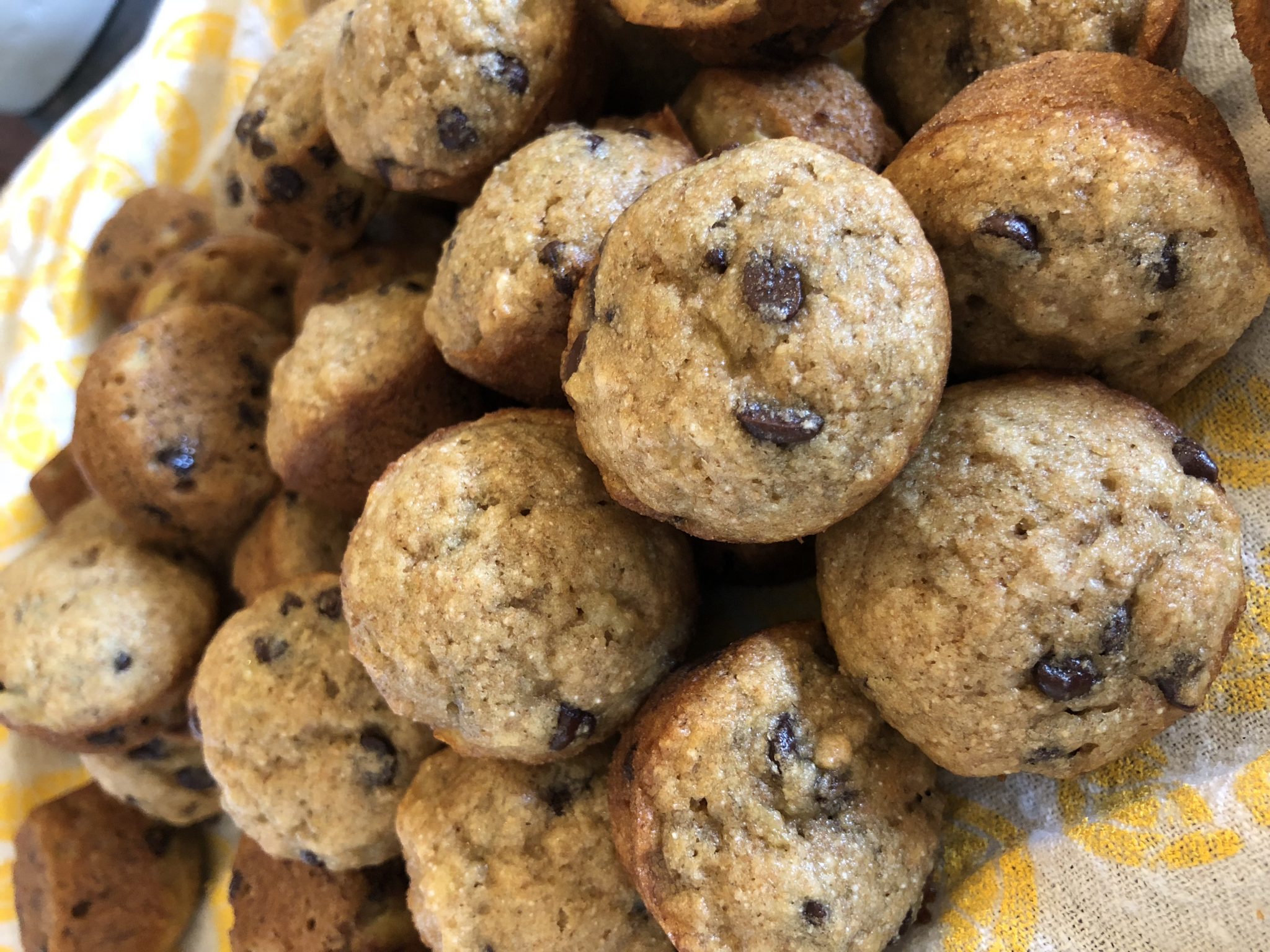 You can whip these up in 5 minutes!  My daughter always loves making baking anything and these are so easy that she can make them on her own and I just help with the oven.
Two things that I think make these muffins delicious and sets them apart is using Enjoy Life mini-chocolate chips which are soy, dairy and gluten free instead of regular chocolate chips and using my favorite vanilla extract.  You can use any vanilla extract that you have on hand.  I always use Nielsen-Massey Madagascar Bourbon Vanilla Extract in my baked goods.  I love the flavor!  If you haven't tried it, I highly recommend it!  You can get it at Williams Sonoma.
I put the muffins into a glass jar that sits on the counter and the family can grab one, two or three whenever they pass by.  They are amazing if heated in the microwave for a few seconds, too!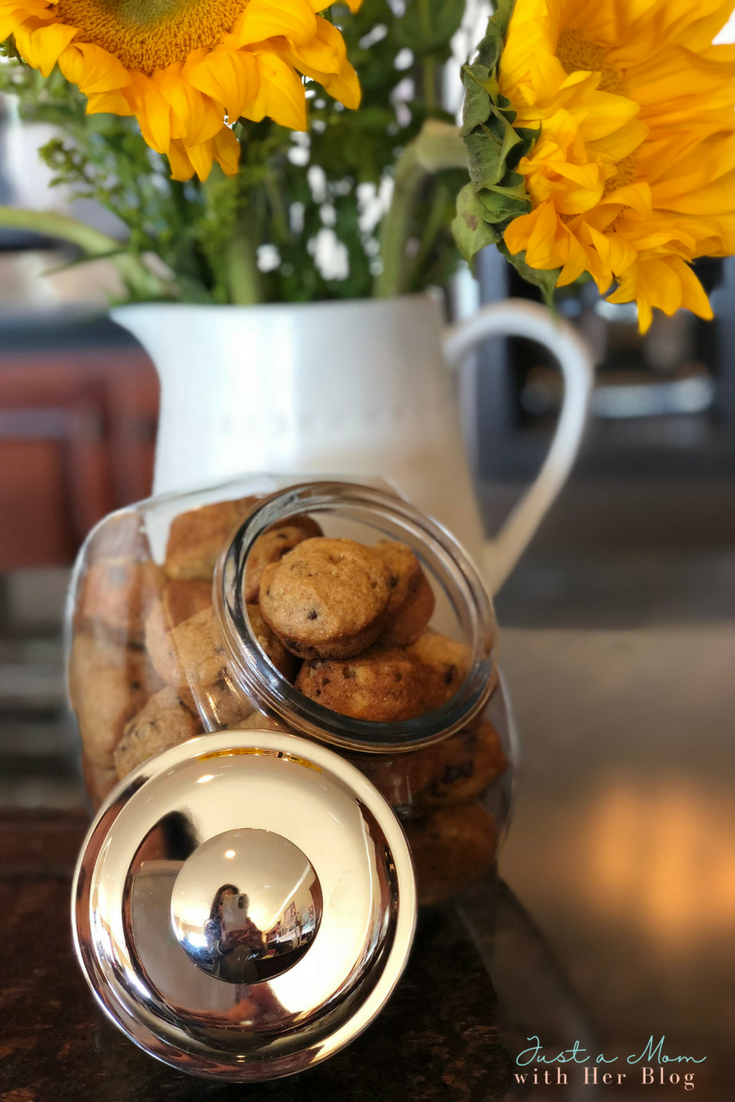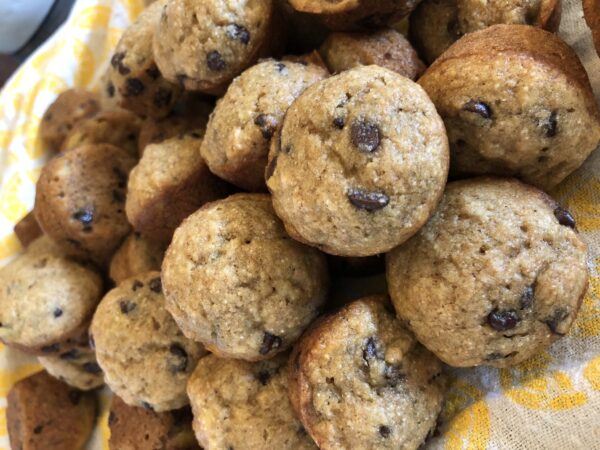 | | |
| --- | --- |
| | |
1. Preheat oven to 350. 2. Grease min muffin tins. 3. Mash bananas and melted butter in a large bowl until smooth 4. Add in sugar, egg and vanilla until just combined 5. Stir in salt and baking soda 6. Gently mix in flour - do not over mix 7. Gently fold in mini chocolate chips 8. Fill muffin tins 3/4 full 9. Bake until toothpick comes out clear 11-12 minutes

Take them out as soon as the toothpick comes out clean. They will continue to cook and brown while they are cooling down
I hope you enjoy this recipe!  I will be adding more fun recipes in the future!  Please let me know what kind of recipes you would love to see in the comments below!
If you have a favorite banana muffin recipe, I would love to hear about it!  Please share it with everyone in the comments below!